For this new series of portraits, we will make you discover the pretty interiors of the Sessùn staff. Today, we inaugurate this new section with Amélie's apartment at the Cité Radieuse in Marseille.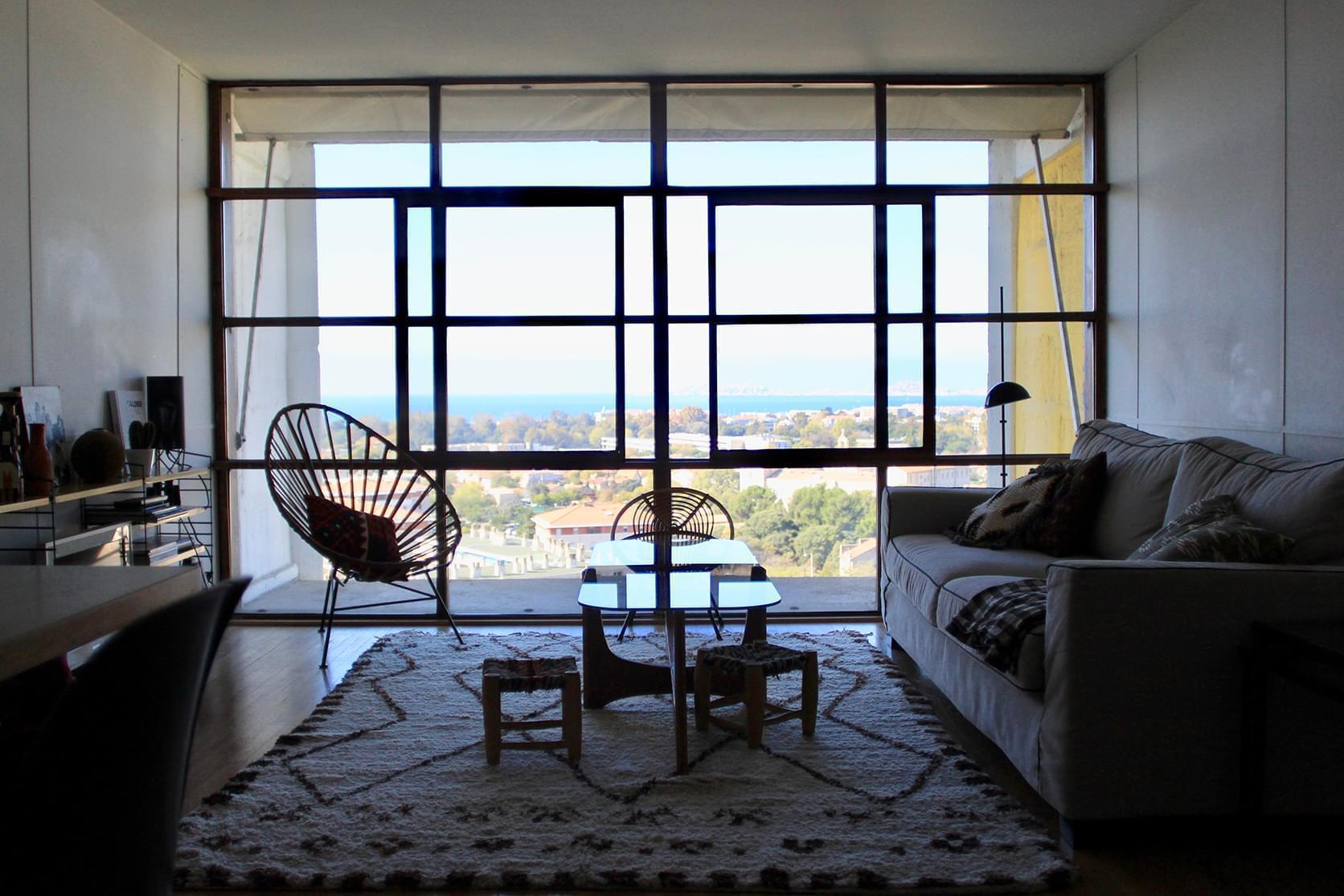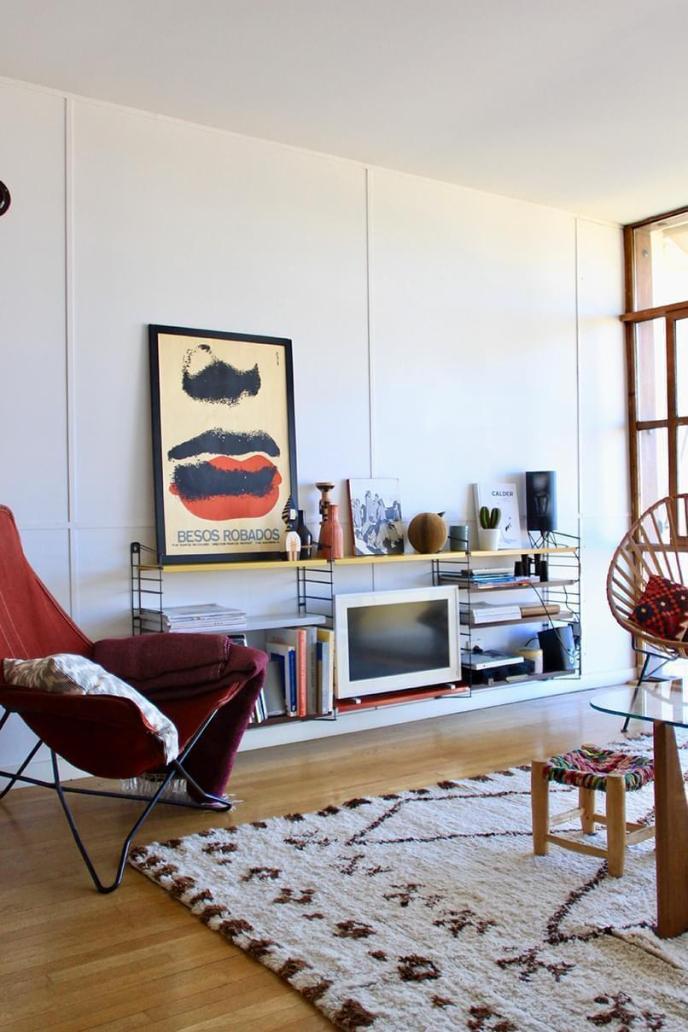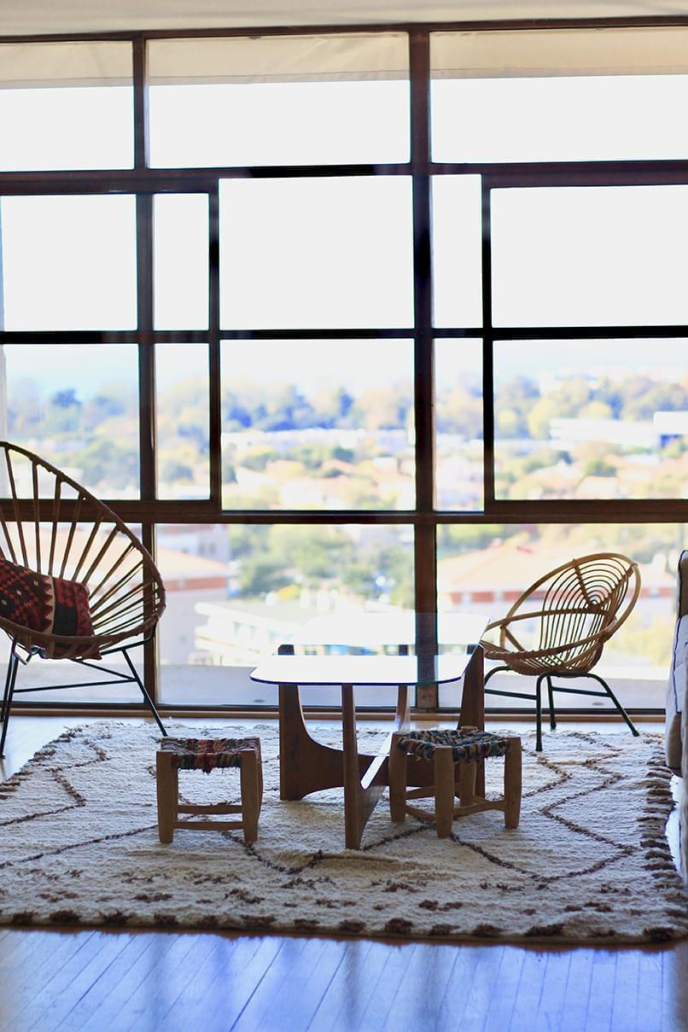 When did you first come across Sessùn?
20 years ago, when I looked into the boot of Emma's car and saw for the very first time the crocheted pieces she had had made in South America. That initial excitement has never waned.
Quel est ton poste au sein de Sessùn ?
Ma fonction est Chef de produit accessoires. J'assure le suivi du produit depuis sa création en collection jusqu'à sa livraison en production dans nos locaux ! C'est un poste très complet puisqu'il englobe des fonctions de styliste, responsable de collection et de fabrication en production ... S'y ajoute également une vision commerciale , afin que notre offre réponde naturellement aux désirs de nos clientes ... Passionnant !
What inspired the way you decorated your apartment / house?
I have been lucky enough to live in an apartment in the Le Corbusier's Cite Radieuse for the past 10 years. The interior is largely influenced by the unique design of the building. There's a mix of original furniture that was already here, woodwork can be found everywhere in the apartment, our love of Morocco and vintage pieces that we came across by chance in local antique markets while out and about.
Which room do you spend most of your time in when you're at home?
I love our open kitchen / living room. I feel like I'm inside a floating cocoon.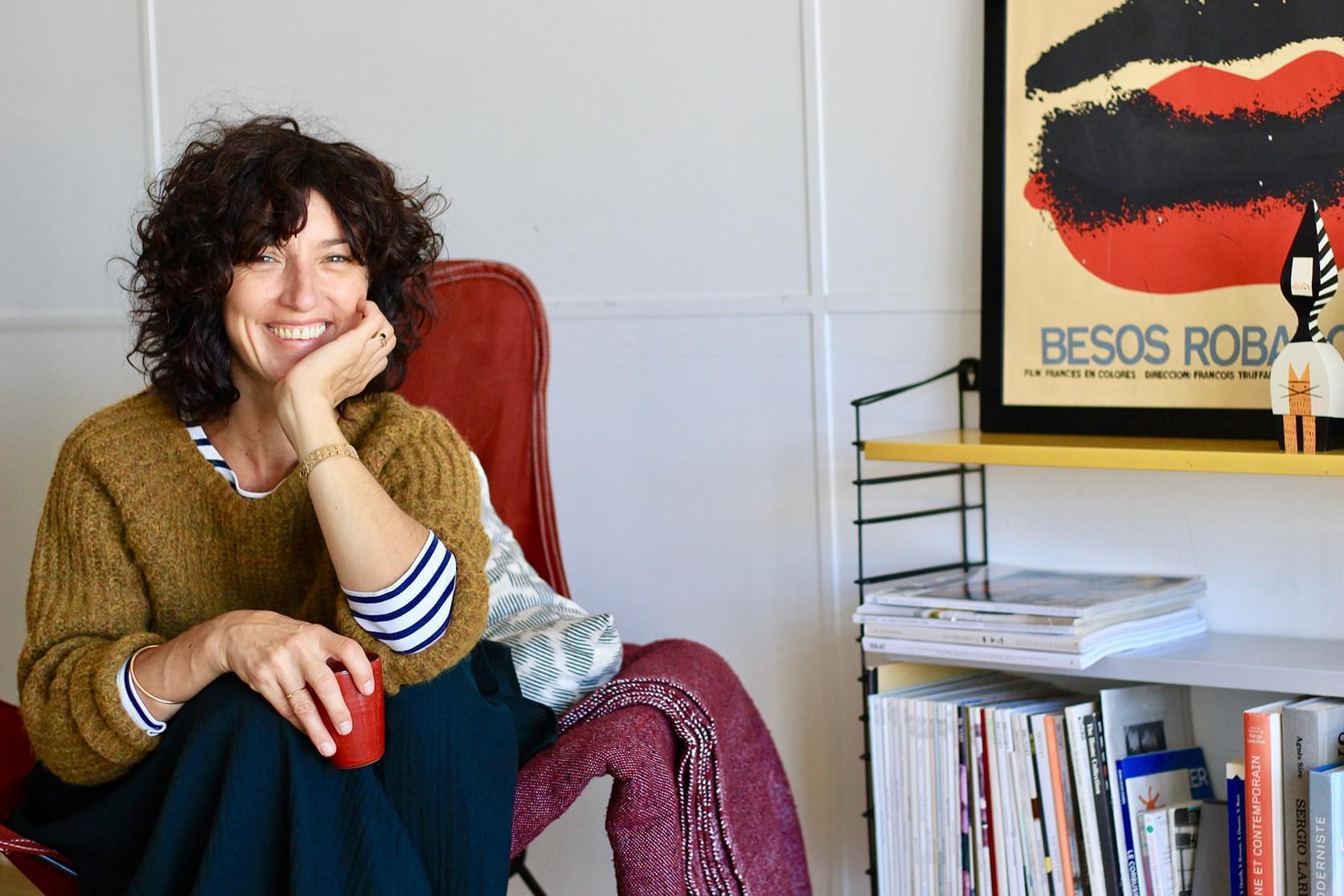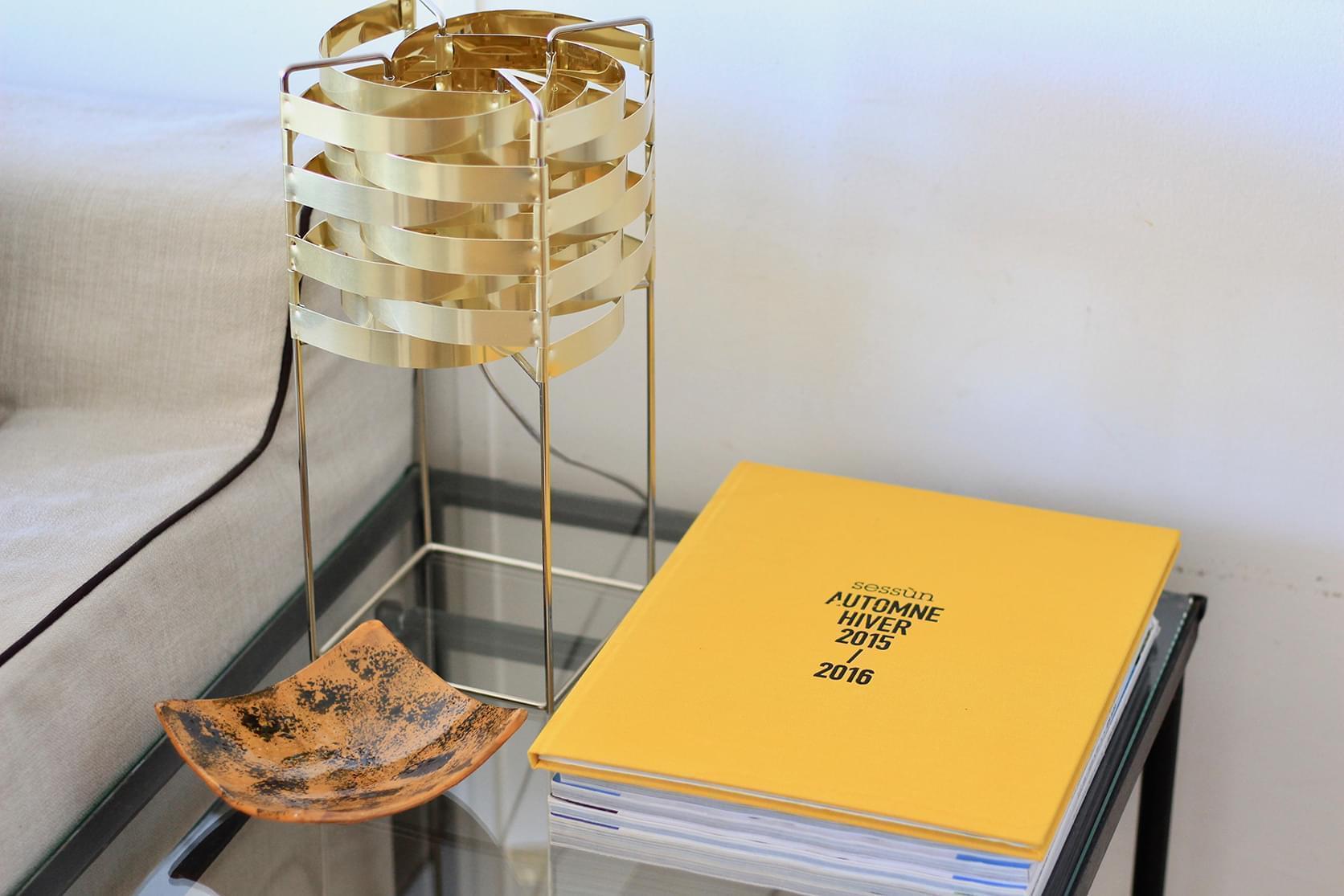 What's your favourite outfit for work?
A pair of loose Momon jeans with a pair of Petulia Red boots, and any one of the many pretty jumpers from our winter collection: the Trevi jumper in every colour, the Arrawak or the Java.
A Sessùn piece or accessory that you love?
I could never let go of my Lester Suede bag, which was inspired by a model that my mother made me as a child.
What's your favourite colour right now?
I'm being unfaithful to my favourite colour red, as this season maple is my new favourite colour. It's a colour that has the amazing ability to warm you up inside and out ;).
One thing you always carry with you in your handbag?
Several Jazmin pouches with one essential item inside each one, though it can get a bit confusing sometimes!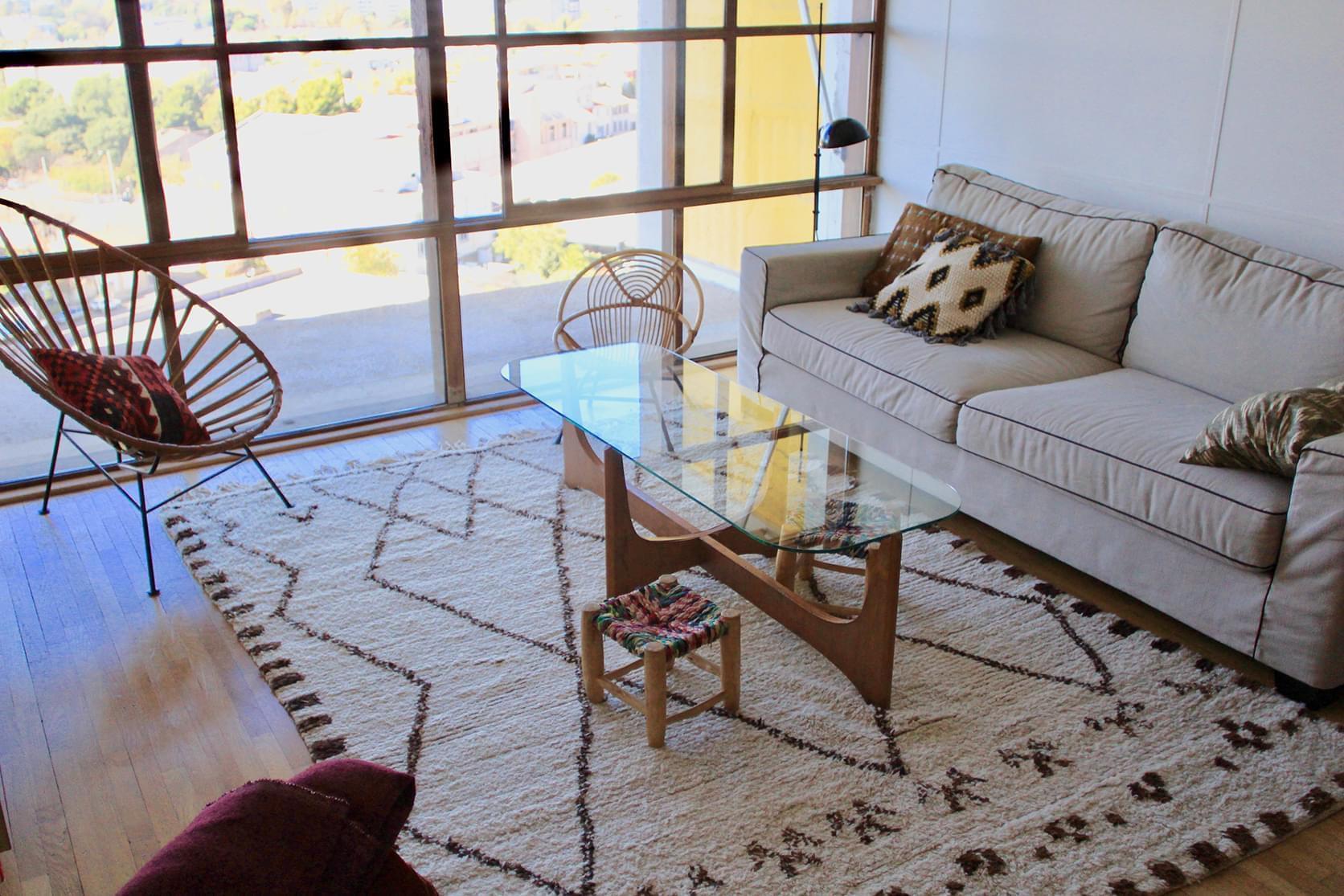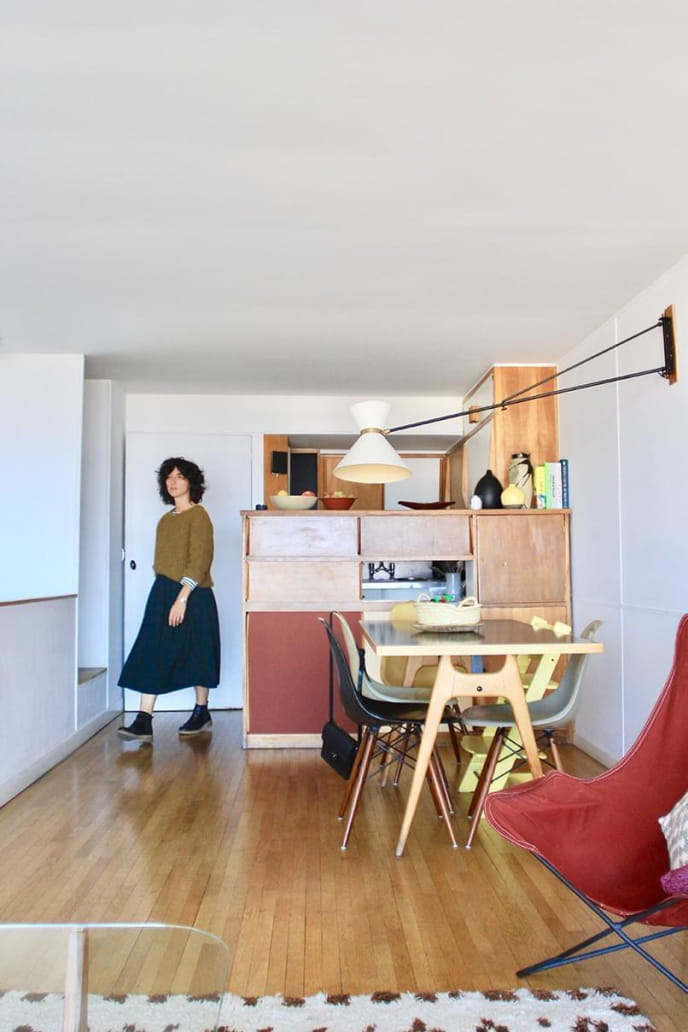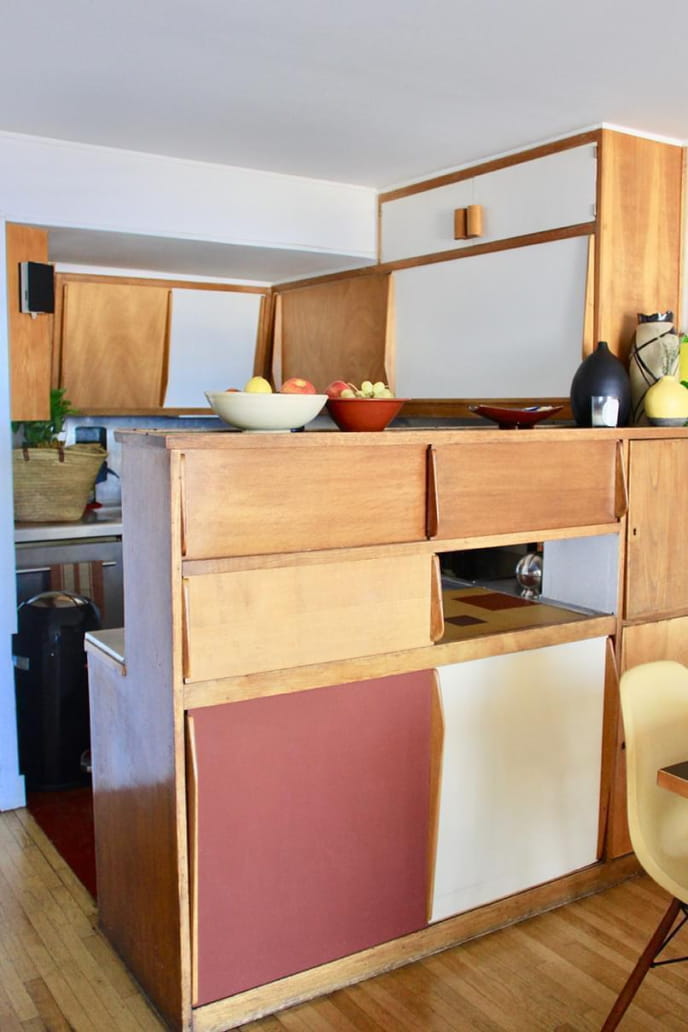 Which song can you not stop listening to right now?
I don't think I'll ever get tired of dancing to Lite Spots by Kaytranada
If you had to describe Sessùn in three words?
Off the top of my head I'd say fun, friendship and sparkle!
A piece of furniture you'd love to own?
Hans Wegner's circle chair.
You favourite piece in the current collection?
The Sundance coat - a perfect mix between a parka and a wool coat.