There's always a starting point...a meeting, a place, an idea, an artistic feeling... Sometimes, it all comes together at once, that's what happened with our new shop in Batignolles. 
A former stationery shop at the crossroads of Legendre and Nollet, an unusual space, written into heritage of local culture; you can still read what it was used for through the decades on the front wall. Wooden cabinets from its former use stretching the length of the walls, defining the space, telling a story. Preserved to retain the soul of the building.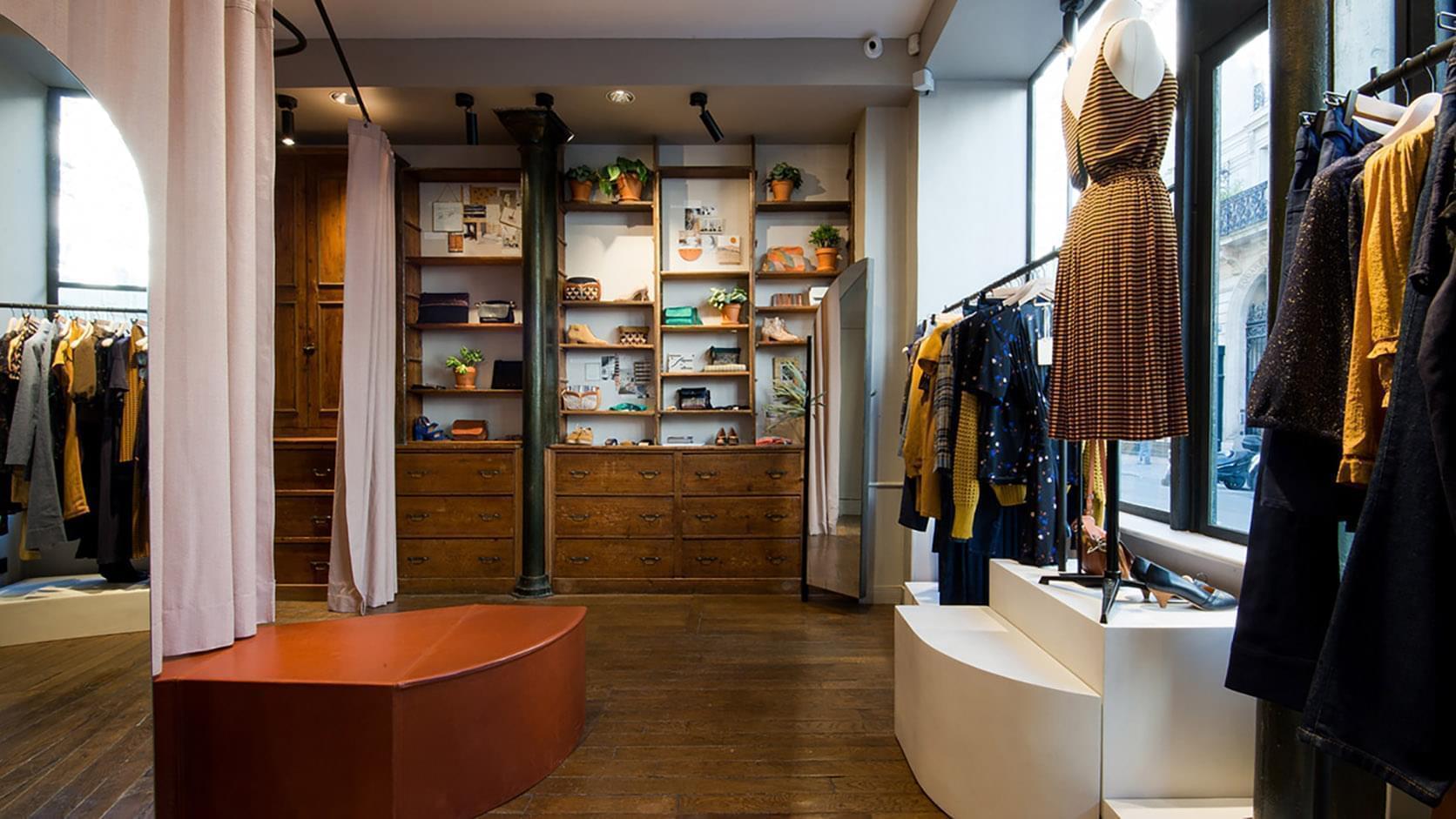 A place that Sessùn has made its own, choosing to inhabit it, taking root in a place full of memories with respect, care and humility. A place where we have chosen, not to write a new story, but to continue the one that was already there.
The facade and openings have been retained to keep the idea of a place that is open to the street and to life; and as an invitation to penetrate the intimate, warm sphere within.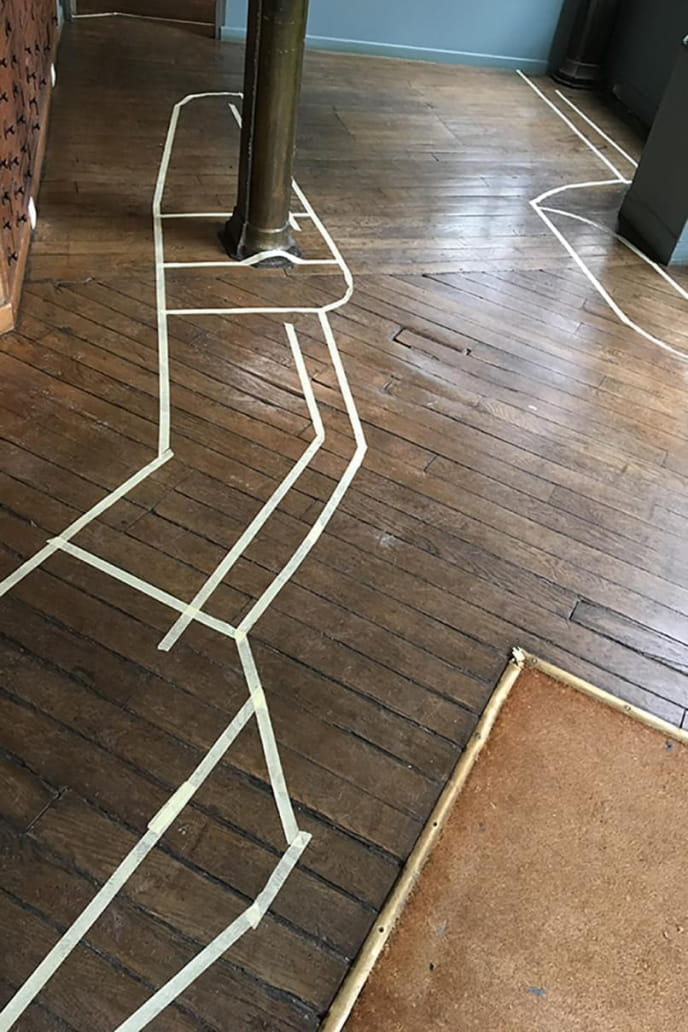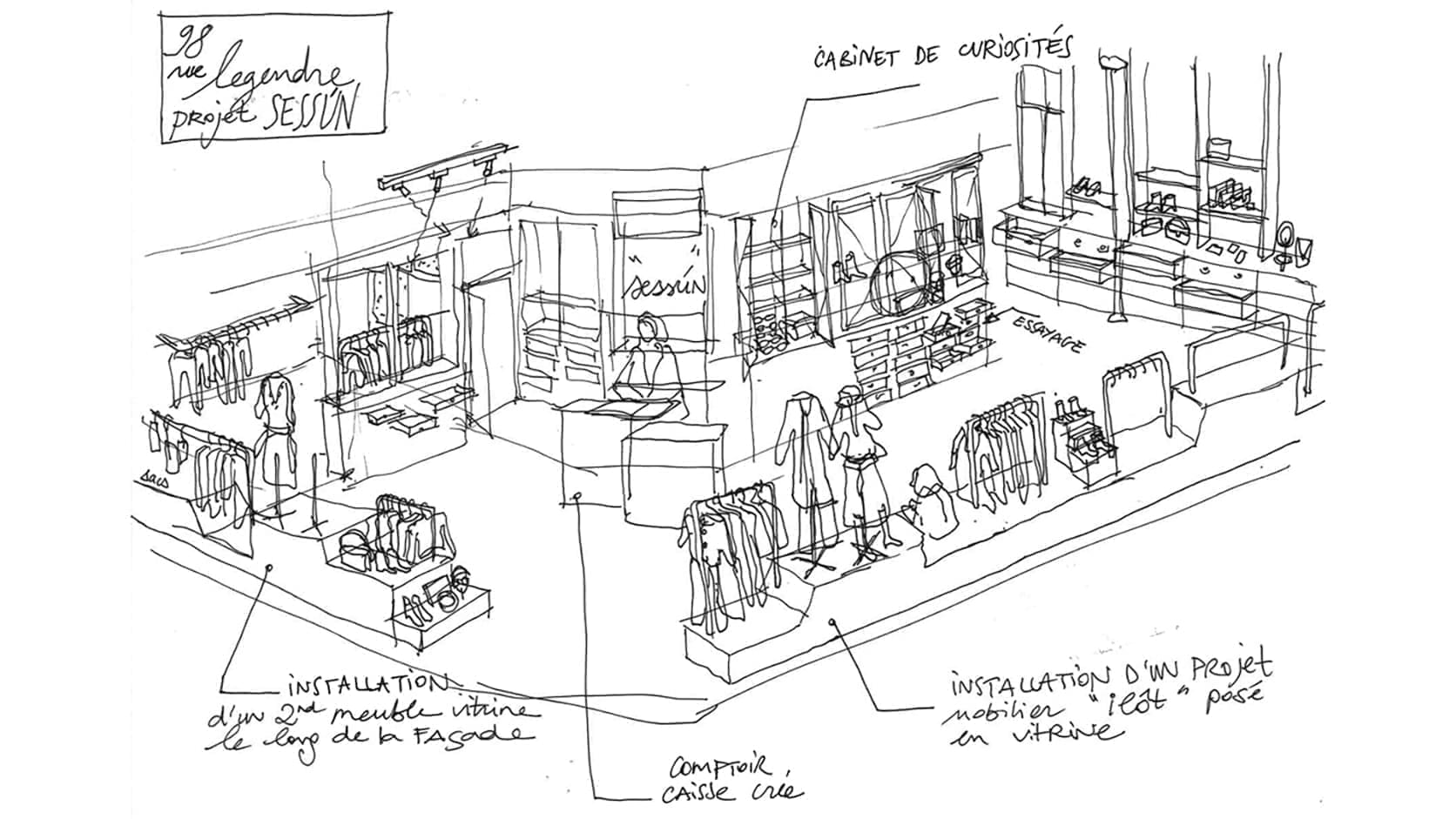 The inside, designed by Aurélie Rimbert and Emma François, is a gentle reminder of work by Valentine Schegel and Brancusi, fashioned to envelop us in an embrace, a vocabulary of shape and extended arches, modernity shaped by hand.
The shelving has been designed to enhance the building, long monoliths in white cement, created especially for this location and made by Atelier Jean Brieuc in Angers. We've always taken care to work fairly with the best artisans and to value their expertise.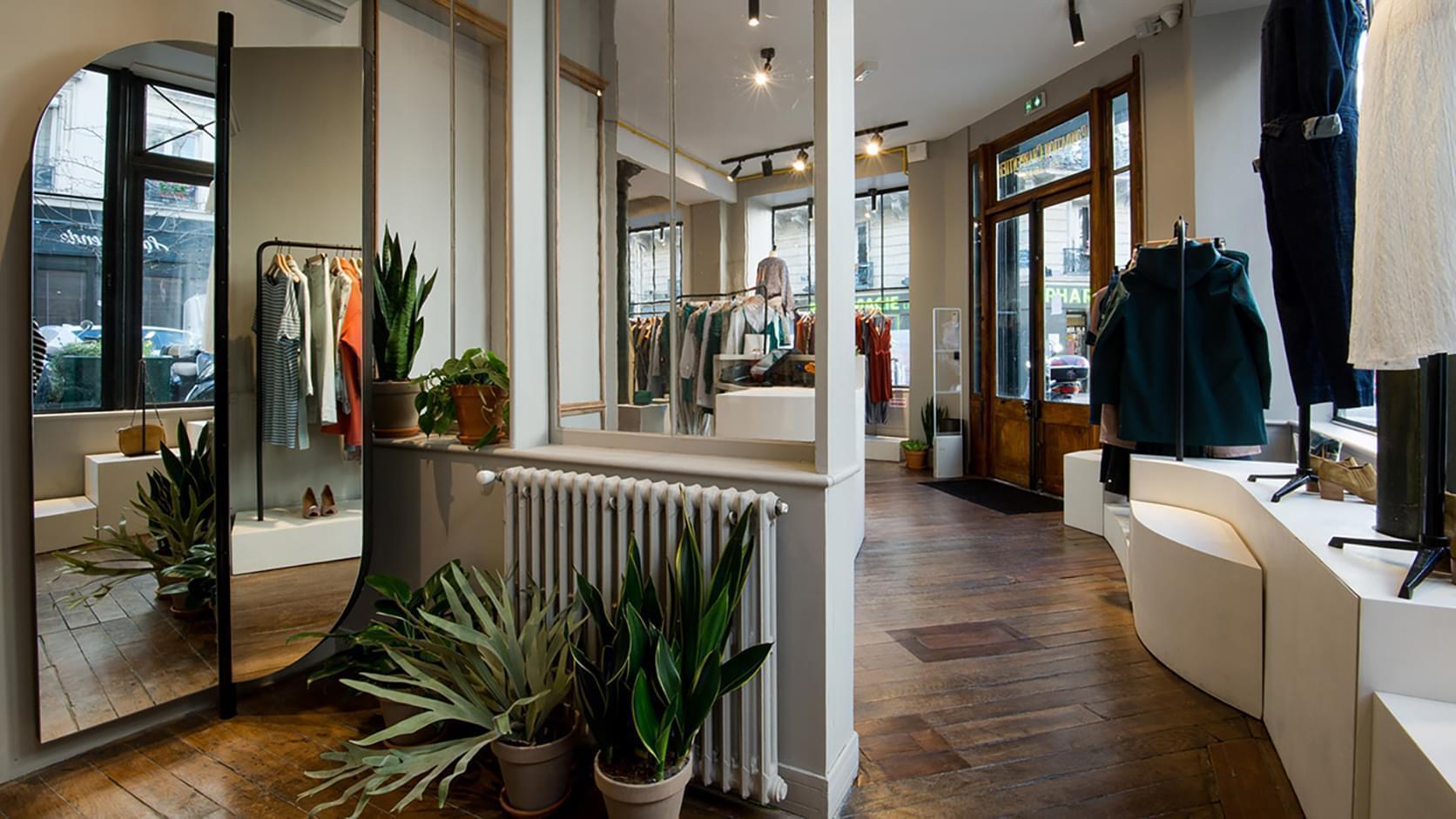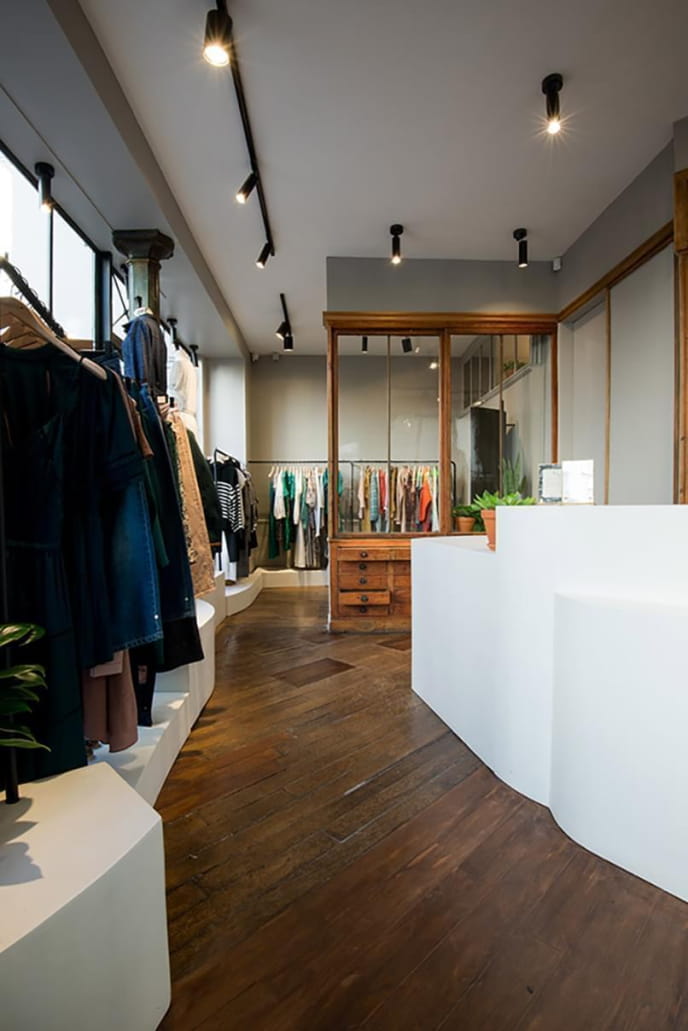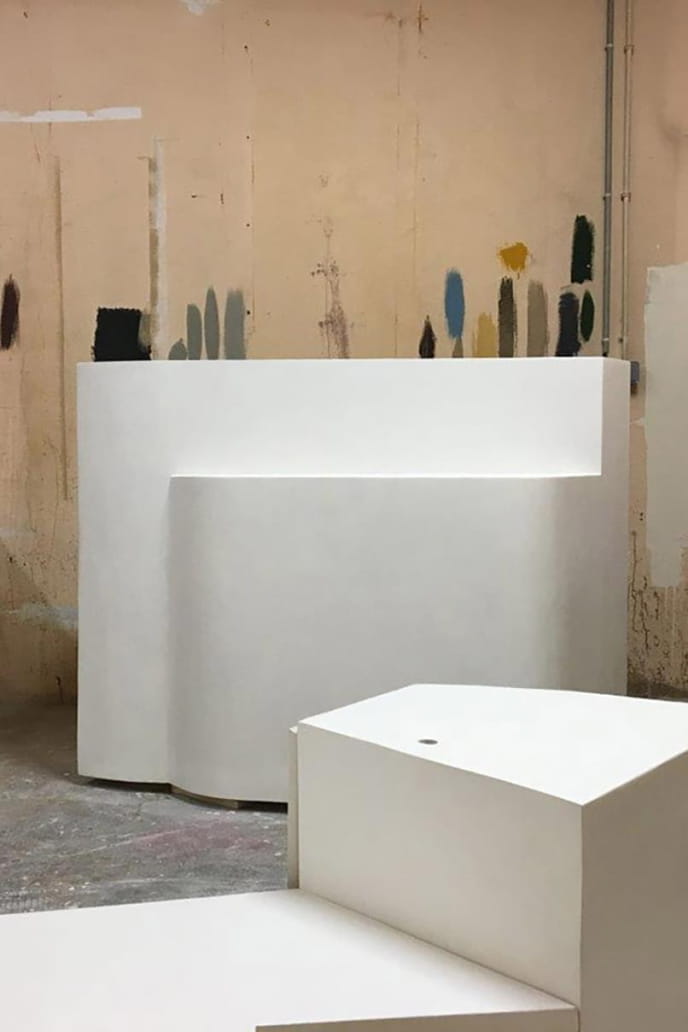 A leather bench with hemstitching lounges along the changing rooms, so that conversations don't need to be halted and can carrying on whilst trying on.  
On the cabinets filling the spaces, cases, accessories and lifestyle items thrum with the warmth of ancient wood. They offer a glimpse through half-open glass-fronted doors, drawers left ajar, inviting you to commune with this place, to feel at home here.
Installed in spaces, compositions track the various inspirations of this project, the guidelines, the imagination it required. Embroidered tableaux evoking Cocteau and Matisse continue this effect of materials and shape.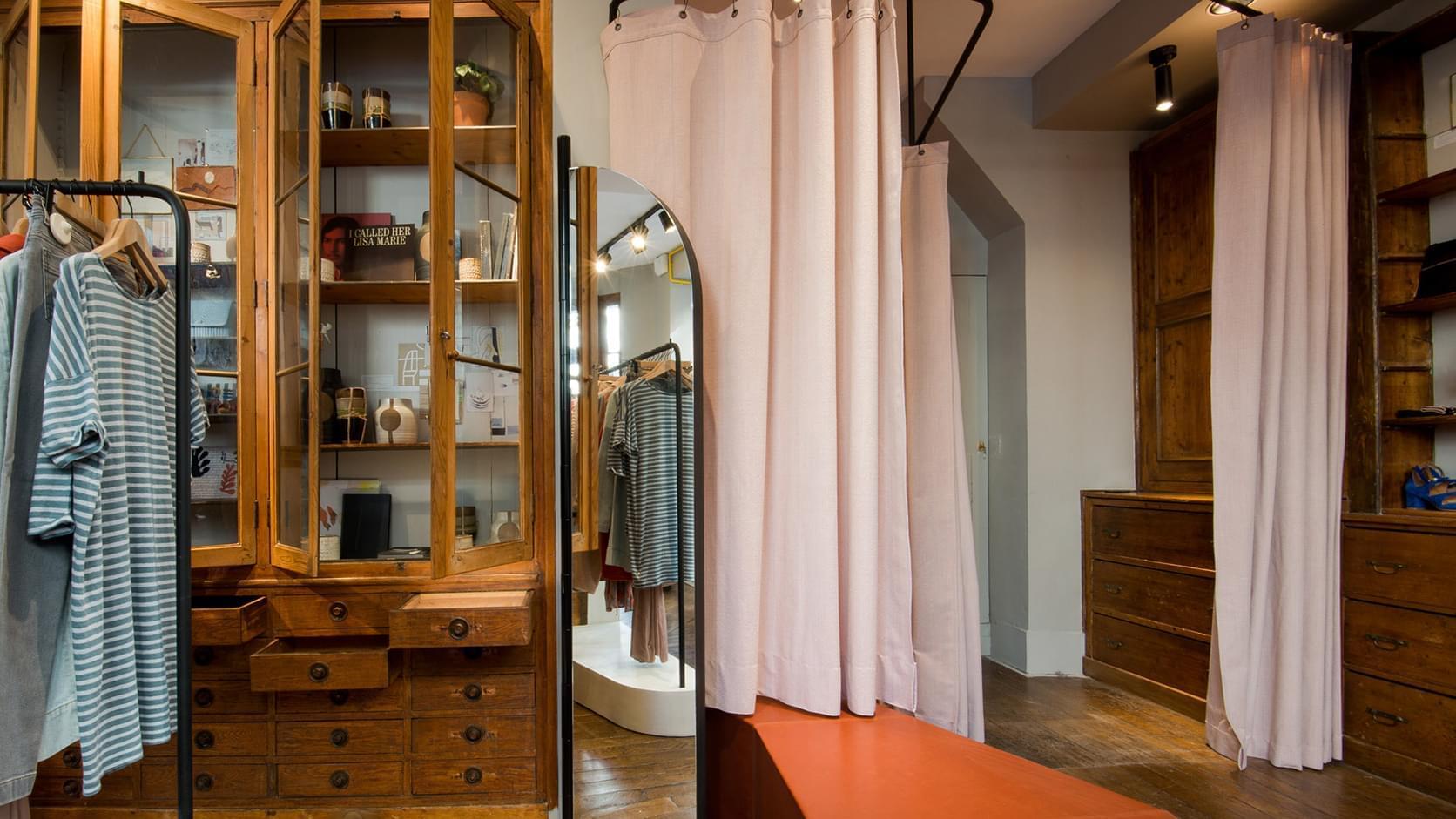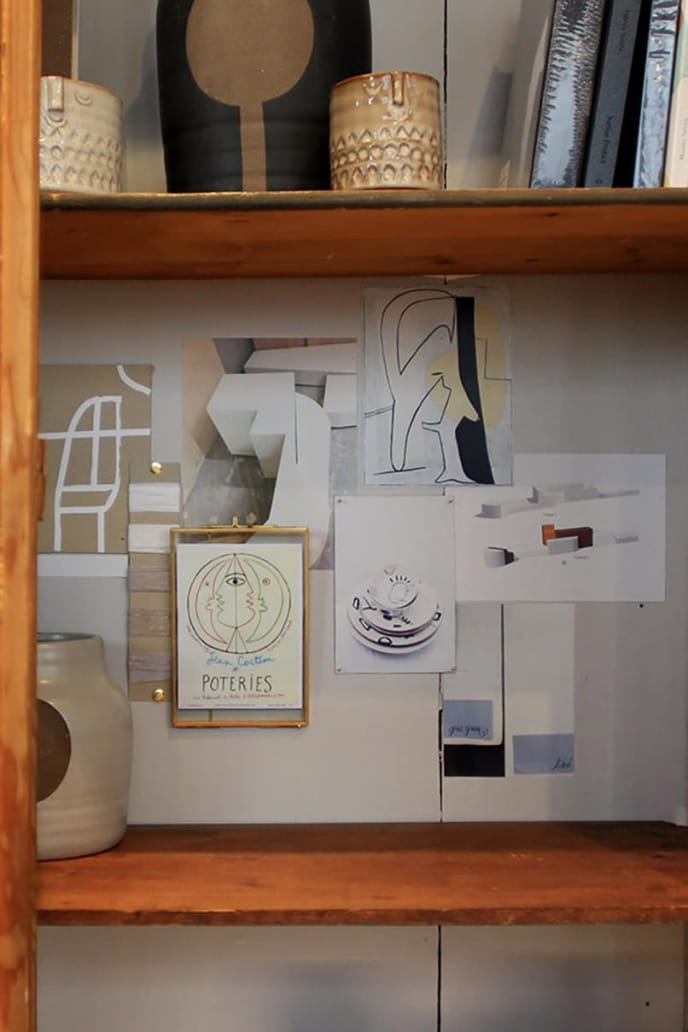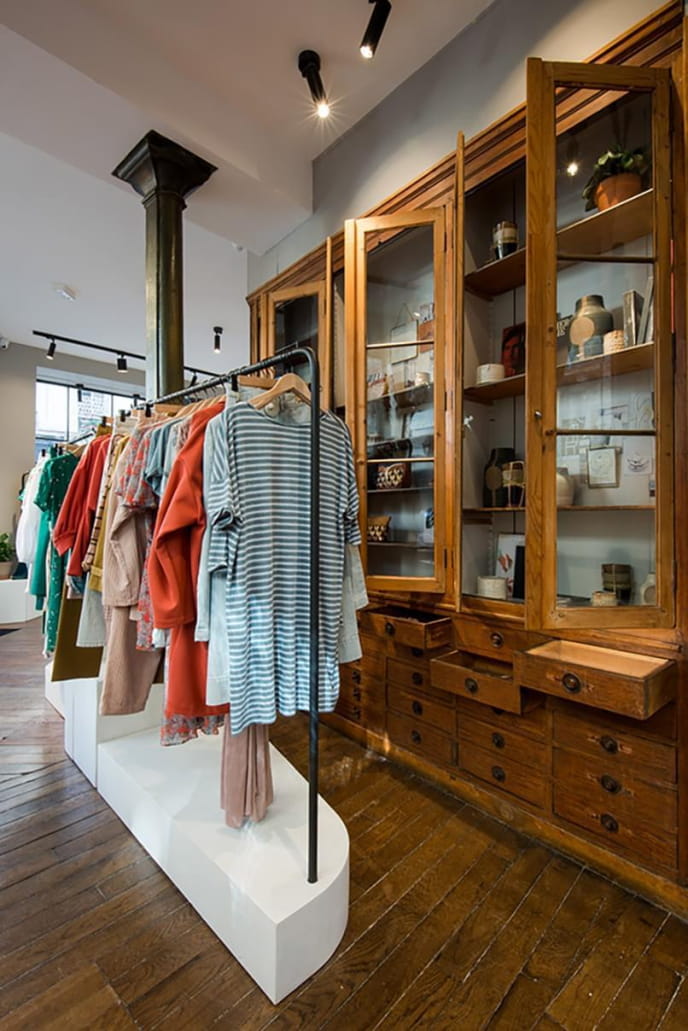 Behind the counter, a hand-made textile hanging embodies the spirit of the project and in that the spirit of Sessùn: to create a sun-filled, open universe, born from cherished expertise with strong references where the past and present intertwine to write a better future. 
The concern for a fair and justified place, in coherence, that of a harmony of value and thoughts.
Address : 98 Rue Legendre
75017 PARIS
75017 PARIS