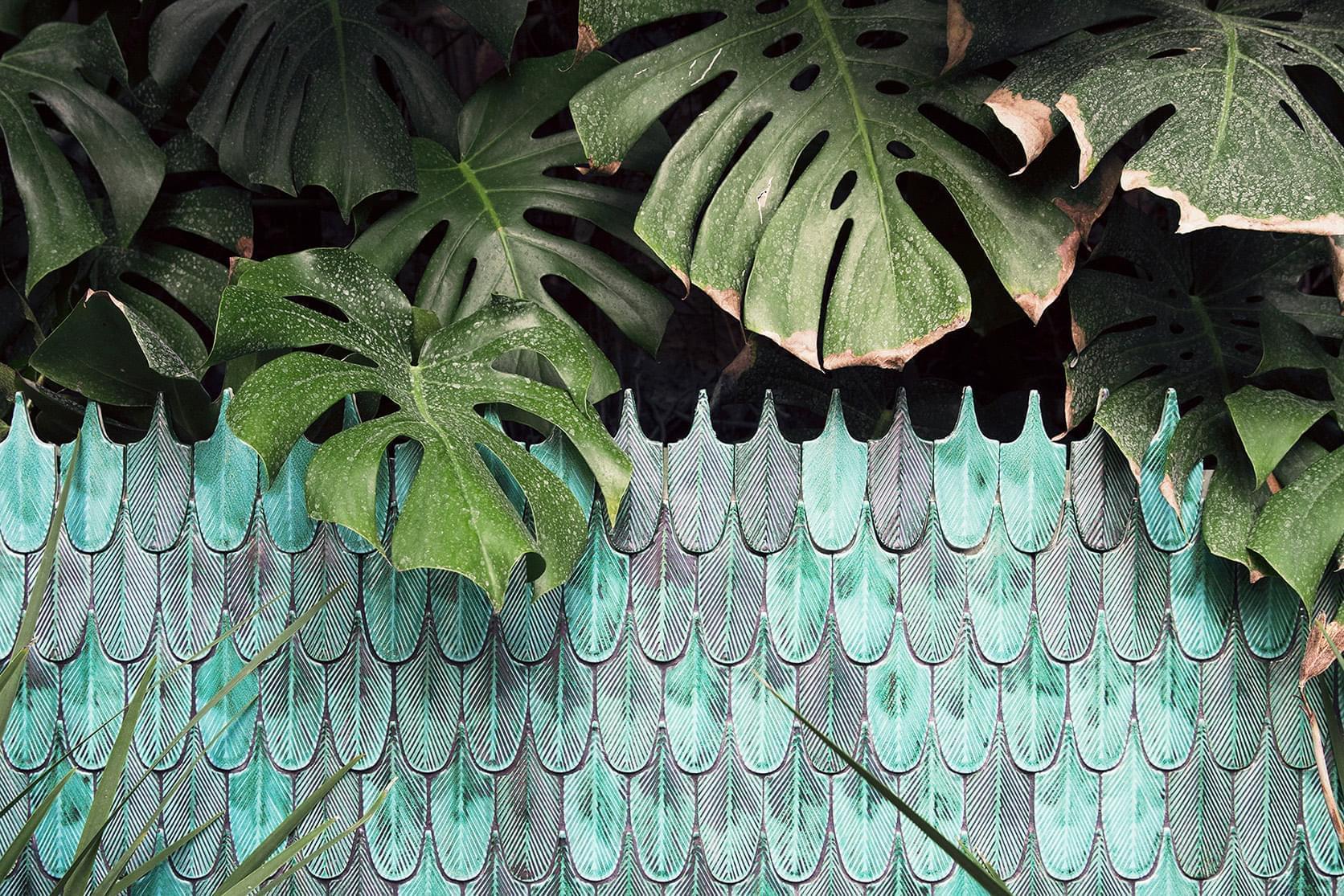 We love the collection « Plumage », designed by Cristina Celestino for the brand Botteganove that we used for our stores in Bordeaux, Nantes or Nice.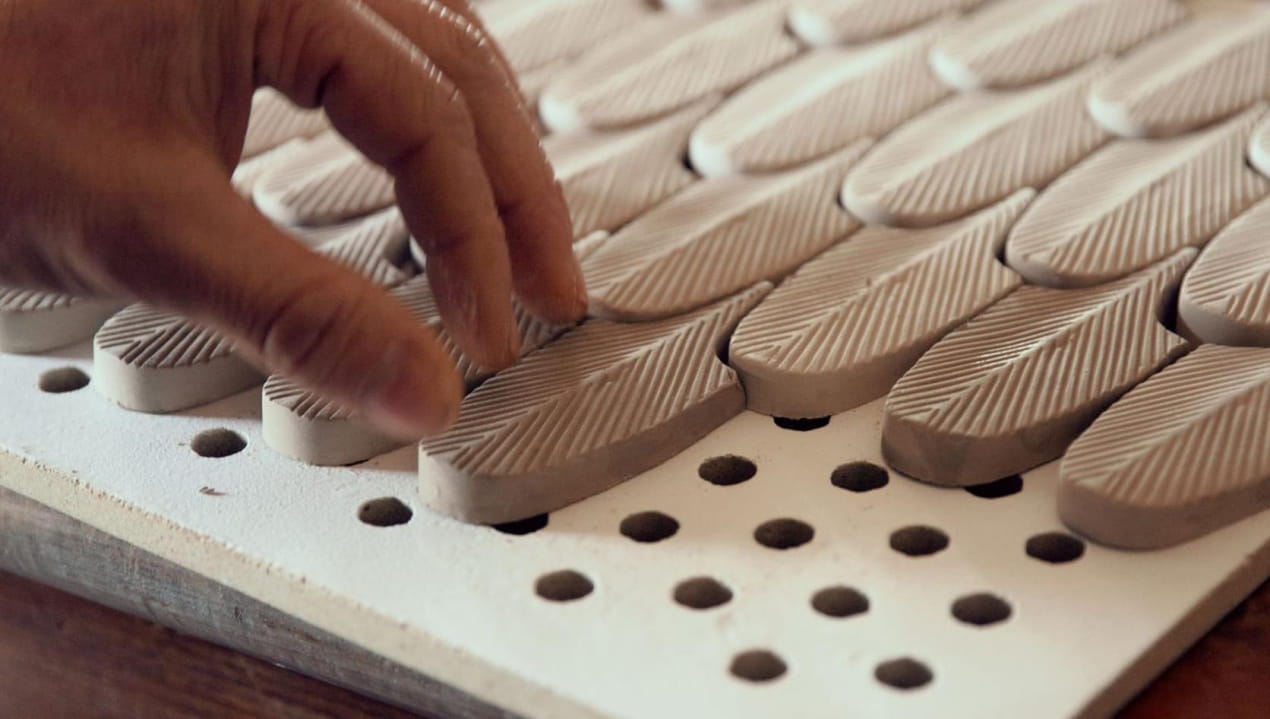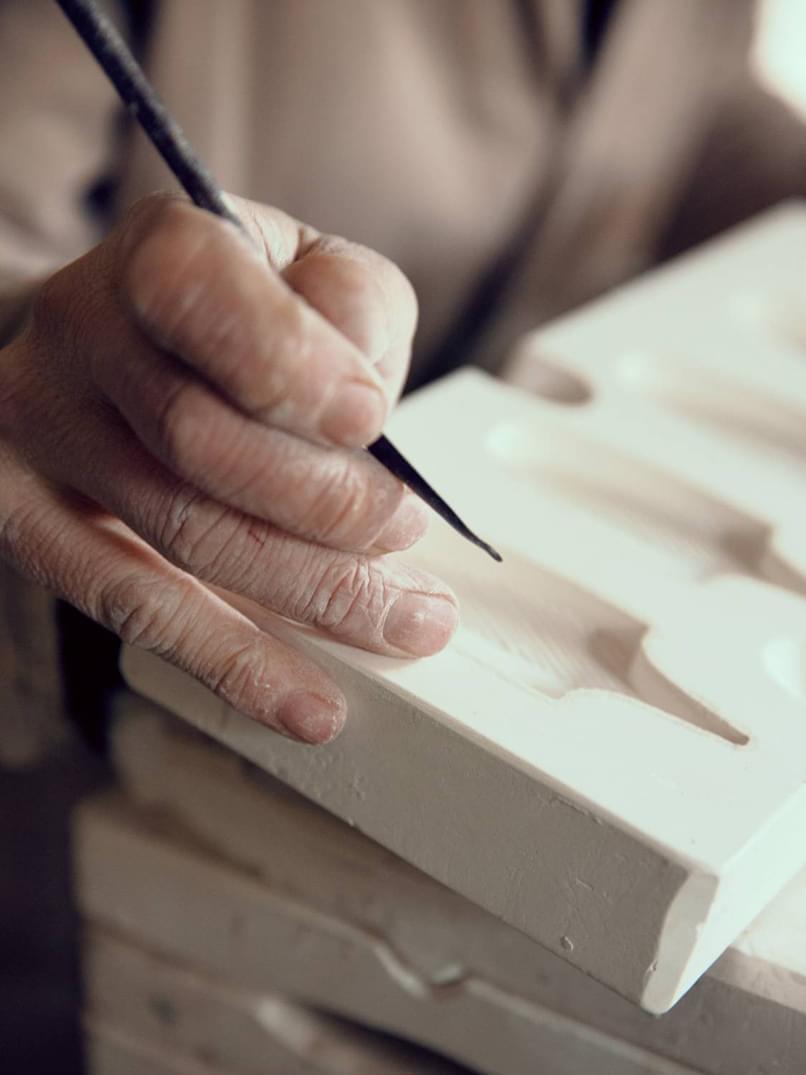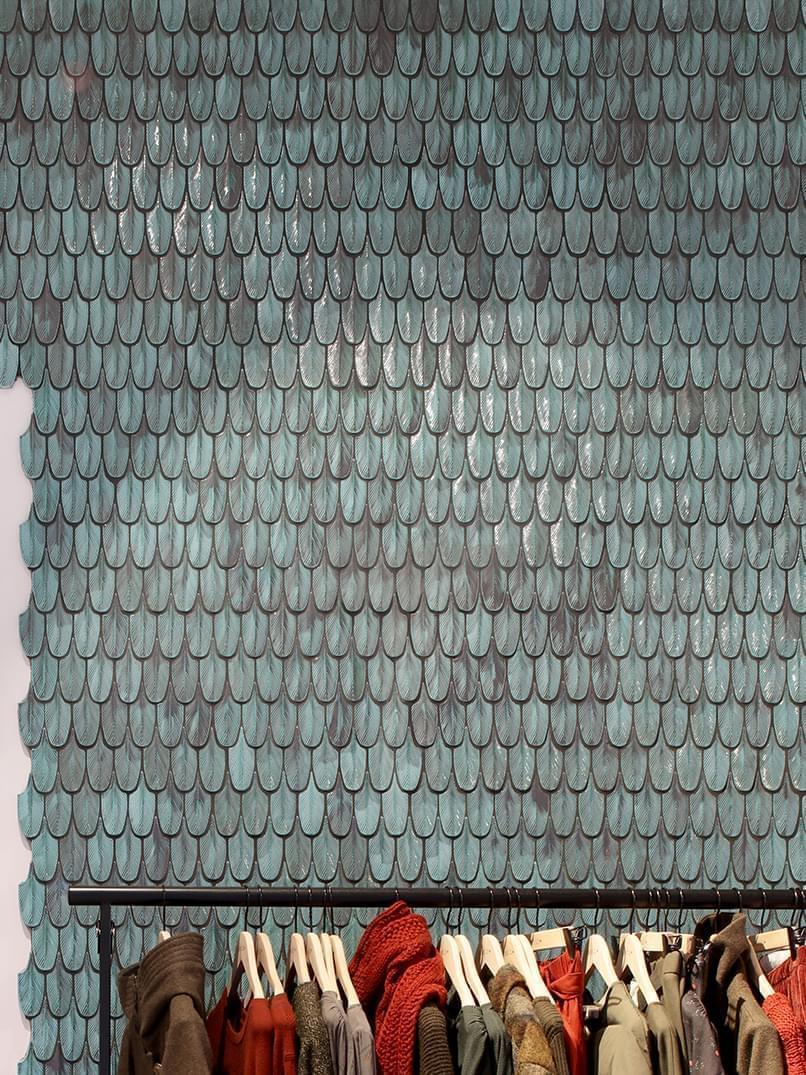 The collection, inspired by the birds' feathers, leading us through a subtle interplay between contemporary vision and traditional work.
The collection has two different lines of tiles, handmade and inspired by two feather patterns. The two collections can be both in ceramic with handmade decoration and in Limoges porcelain dyed in the clay.