PHOTO CREDIT : FLORIAN TOUZET
New routines, new horizons for the employees of the Sessùn headquarters... After more than 17 years on Boulevard du Collet, between Parc Borély and the Pointe Rouge beach, Sessùn is entering a new chapter in its office life by moving into three sunny floors in the heart of downtown Marseille.
Unique works developed with craftsmen, open spaces to stimulate creativity, flexible offices... Objects and furniture have been carefully chosen to reflect our world, always oscillating between art and craft. It is a total immersion in this spirit-matter which is so dear to us.
We asked Léa Bigot to design a monumental piece to adorn the main staircase. From her workshop in Marseille, she designed and created Taounete, a 9.80-metre high totem pole made up of 14 stoneware and fabric modules. Samuel Bertin, who has been making lampshades for 40 years, created the metal structures that hold the fabrics made by Azur using vegetable dyeing techniques. It took 3 months of work to create this collective work, which shows the value of craftsmanship.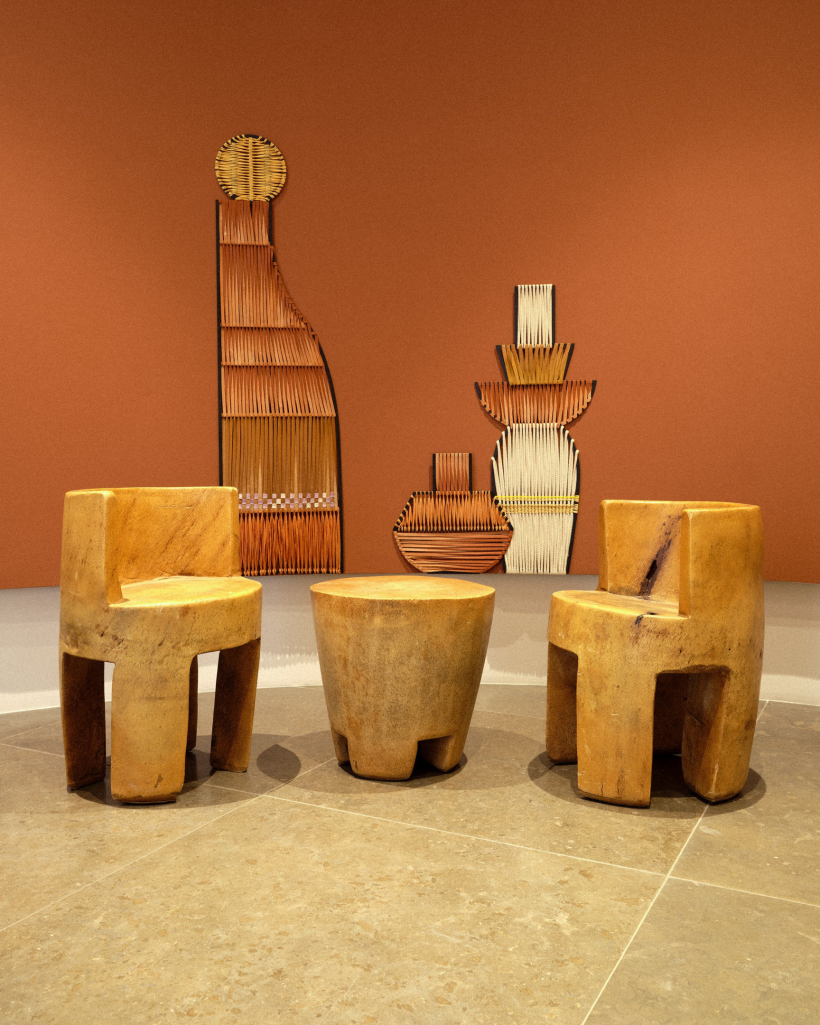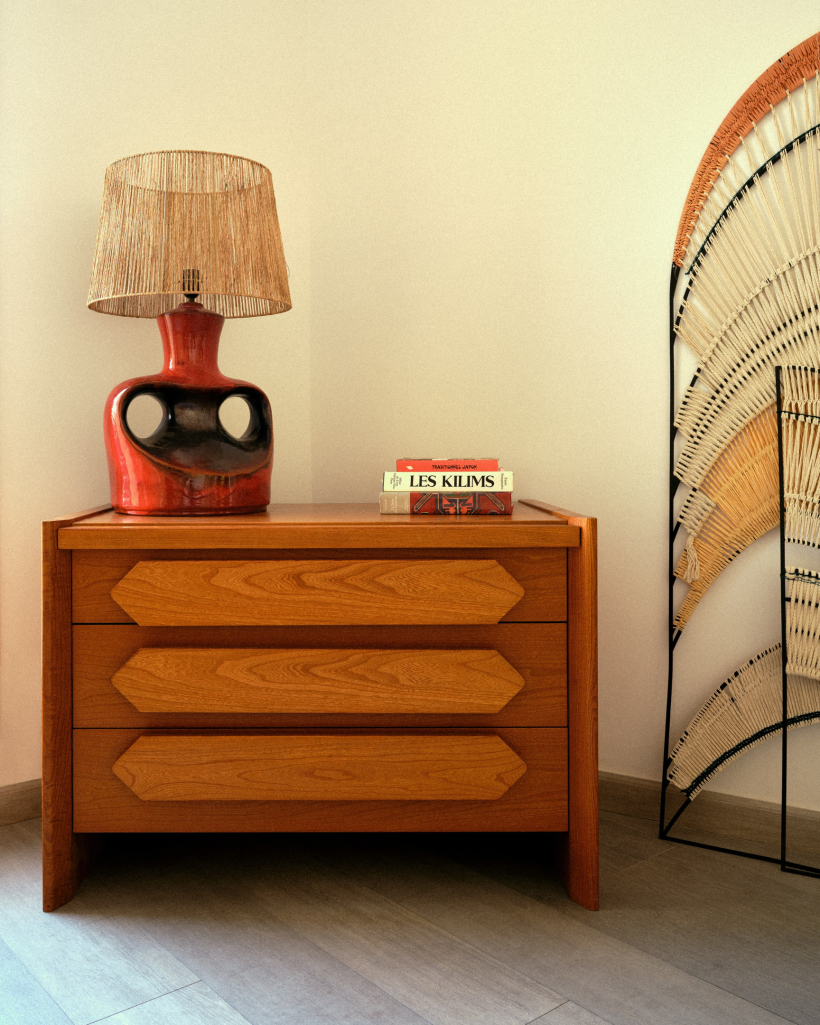 The Atelier Carlès Demarquet, also based in Marseille, has created three large solid oak tables measuring 2.60 metres by 1.80 metres, imbued with brutalist and primitivist references. The equivalent of half an oak tree sourced in Burgundy from a sustainably-managed forest was needed to make these exceptional pieces, worked with a chainsaw.
Typical of the French Brutalist style of the 1960s, chairs from Maison Regain have found their place in a meeting room.
Everywhere, vintage furniture rubs shoulders with handicrafts and custom-made works - wall sculptures by ceramist Marion Graux, ceramic wall lamps by Emmanuelle Roule, and large-scale panels woven by Lena Morelli. A summary of everything that inspires us will soon be available in pictures.