PHOTO CREDIT: JOSEPHINE LEDDET
Their range of shapely, dreamlike hats, handsewn in a small workshop in Barcelona, bring together natural materials, symbolism and traditional techniques. Founded by Argentinean designer Sol Pardo, PARDOhats is a unique project at the intersection of art, design and fashion. PARDOhats created a raffia painting for Sessùn, displayed in our corner at Barcelona's El Corté Inglés Diagonal shopping centre. Today, Sol is envisioning a large wool-and-linen tapestry for our new store in Barcelona, which you will discover this winter...
Can you tell us something about PARDOhats and how the project came to be?
Art, design and craftsmanship are the pillars of PARDOhats. I have been passionate about art since I was a child: my grandfather was a visual artist and I attended the school of Fine Arts between the ages of 3 and 17. At school I was also involved in theatre, which is how my career in show and costume design started. The PARDOhats project is very much connected to design and art.
It all began with a cap I created for a university project during my last year of Textile Design. Harper's Bazaar magazine heard about my project and commissioned me to make an exclusive cap. From there, I started working with other magazines and began venturing into millinery, creating different types of headwear.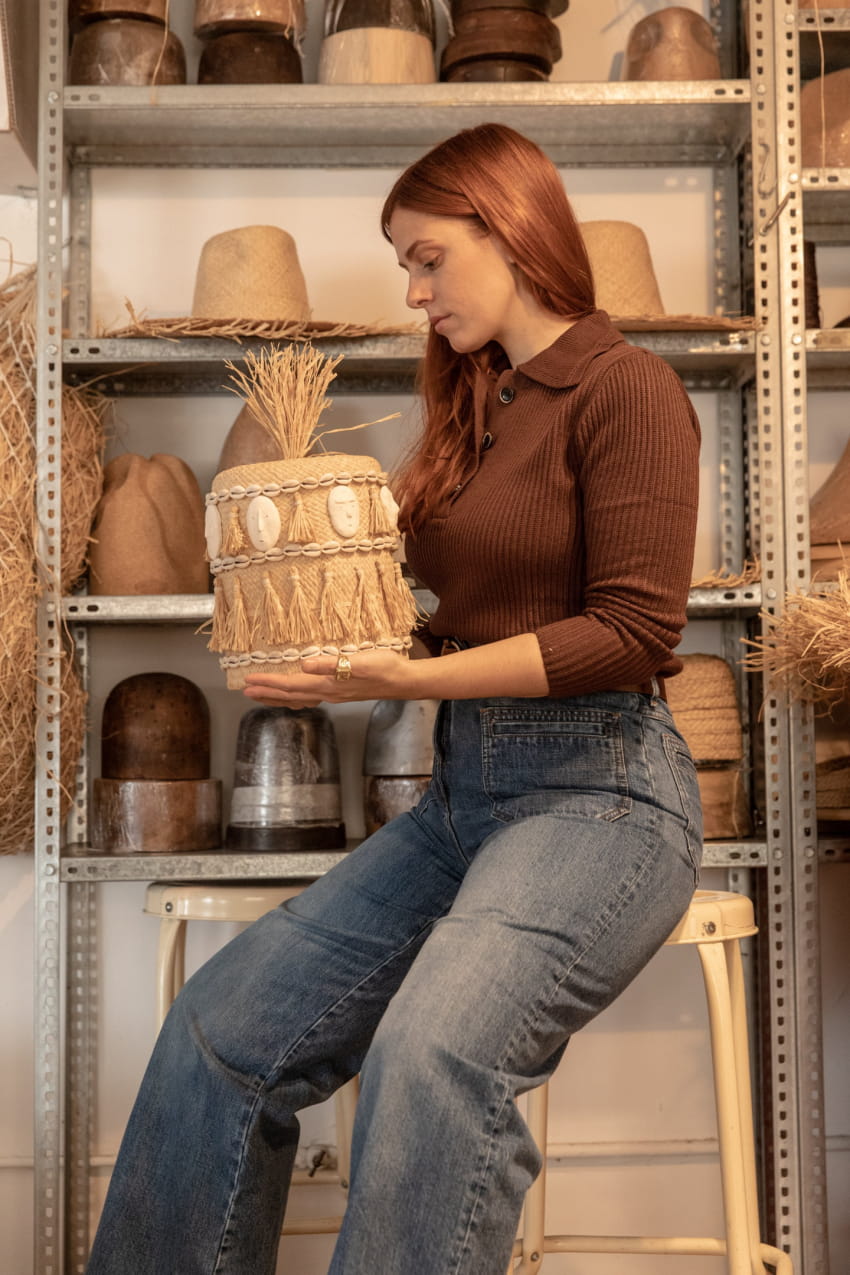 Craftsmanship, design, expertise, tradition... Tell us more about PARDOhats' values and the messages this project carries.
PARDOhats's values are linked to handmade and on-demand production (no stock), to avoid oversupply and pollution. Ultimately, they are close to my own, personal values.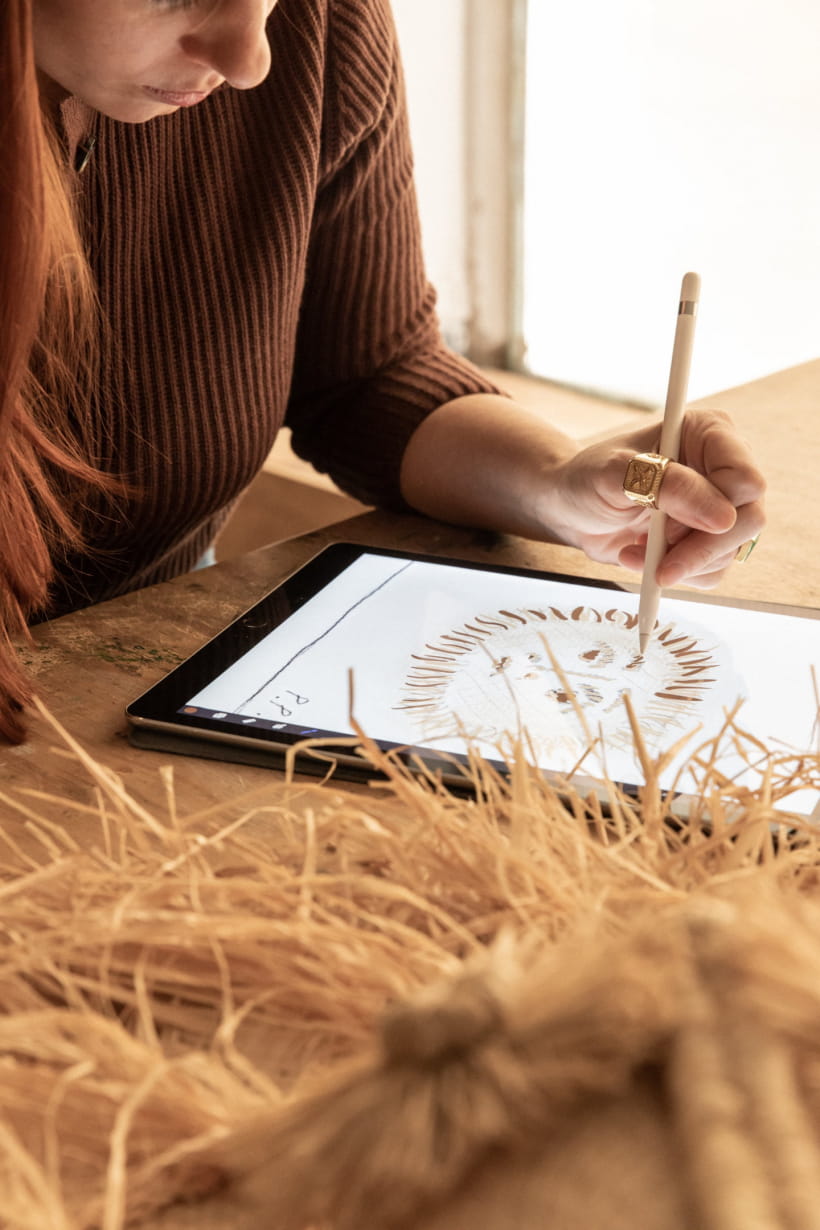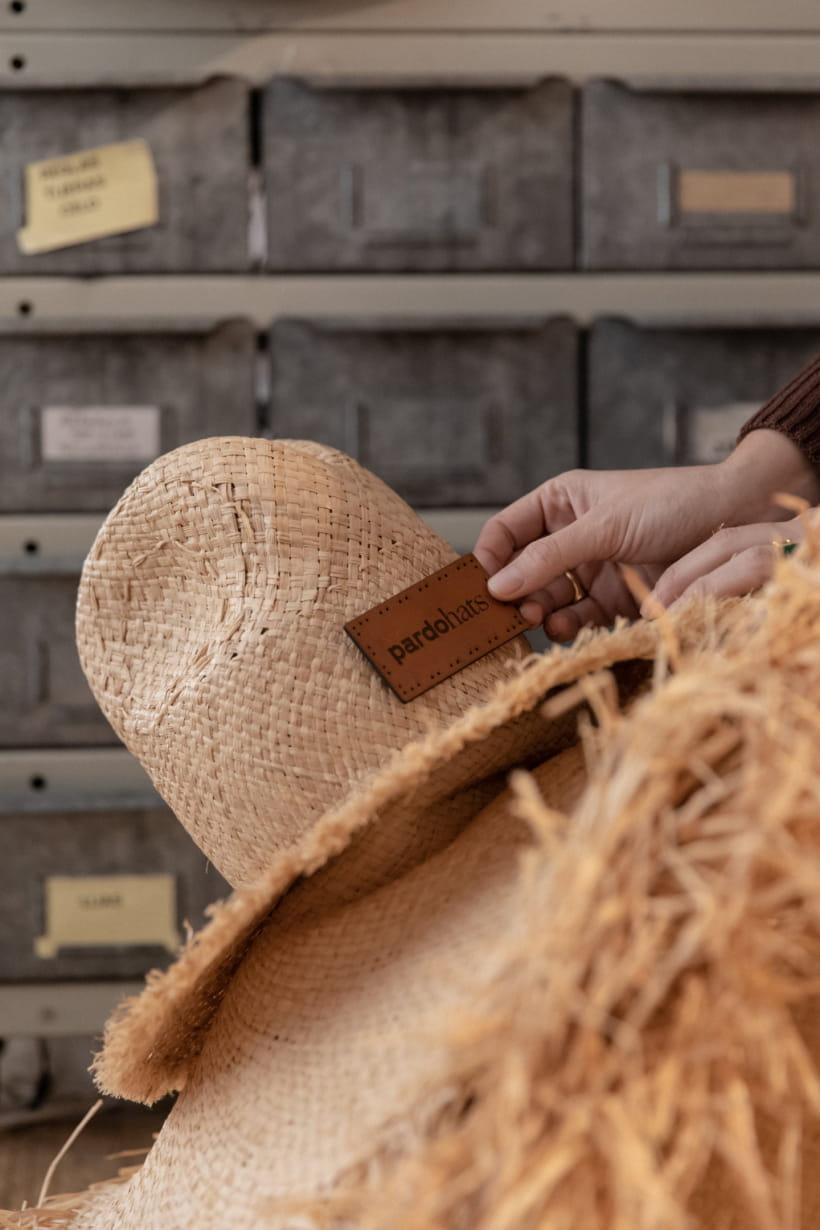 Shapely hats, arty berets, brightly-coloured scrunchies... what made you focus on headwear?

When I started PARDOhats, there weren't that many hat brands. My project was very artistic and experimental, perhaps excessively so. It was the work of a young designer chasing international recognition. After being named a "Vogue Talent" by Vogue Italia magazine, I left Argentina and moved to Spain, where I decided to focus on headpieces, while staying true to my ideas and designs. Having realised that hatmaking was not enough, I started to work on accessories as well. I thought about items I use in my everyday life and, before I knew it, I was designing scrunchies.
Is there a material you're especially fond of using?
I've acquired some knowledge of straw-working, mostly due to being an Art Director for another brand that works with local communities in Ecuador. I became particularly engrossed with raffia, reflecting on its uses and how to manipulate it to create objects, faces and volumes, researching and experimenting with it on my own devices. The possibilities are endless. At PARDOhats, raffia rules supreme, but we also use felt and other equally-noble materials.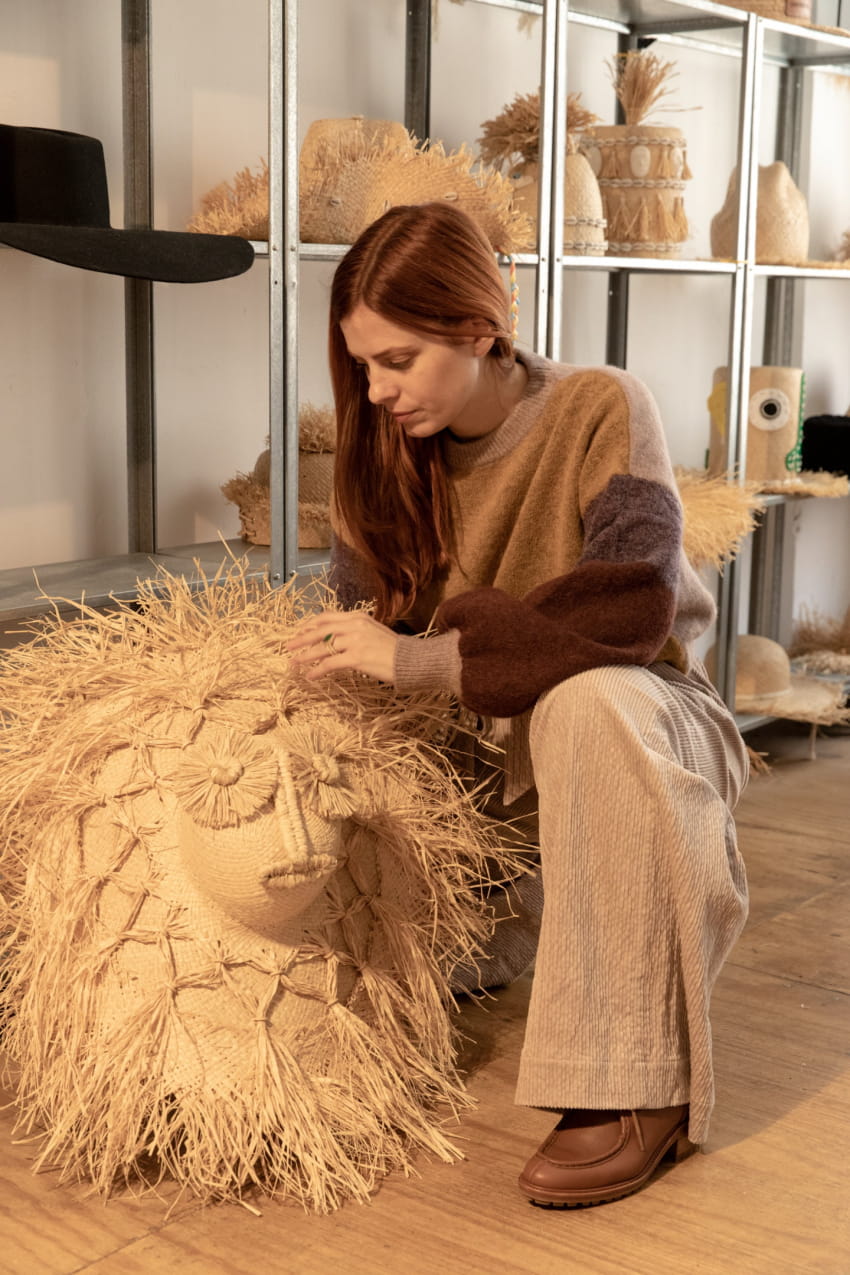 What are your sources of inspiration?
My biggest sources of inspiration are movies, 70's music, old photos...
The hat that best represents you, be it PARDOhats or another brand?
That would be our hats with faces: Guinea and Papua. These models portray two beings. I've always enjoyed depicting faces, creating characters and having someone wear them - not necessarily on their head, but more as a mask.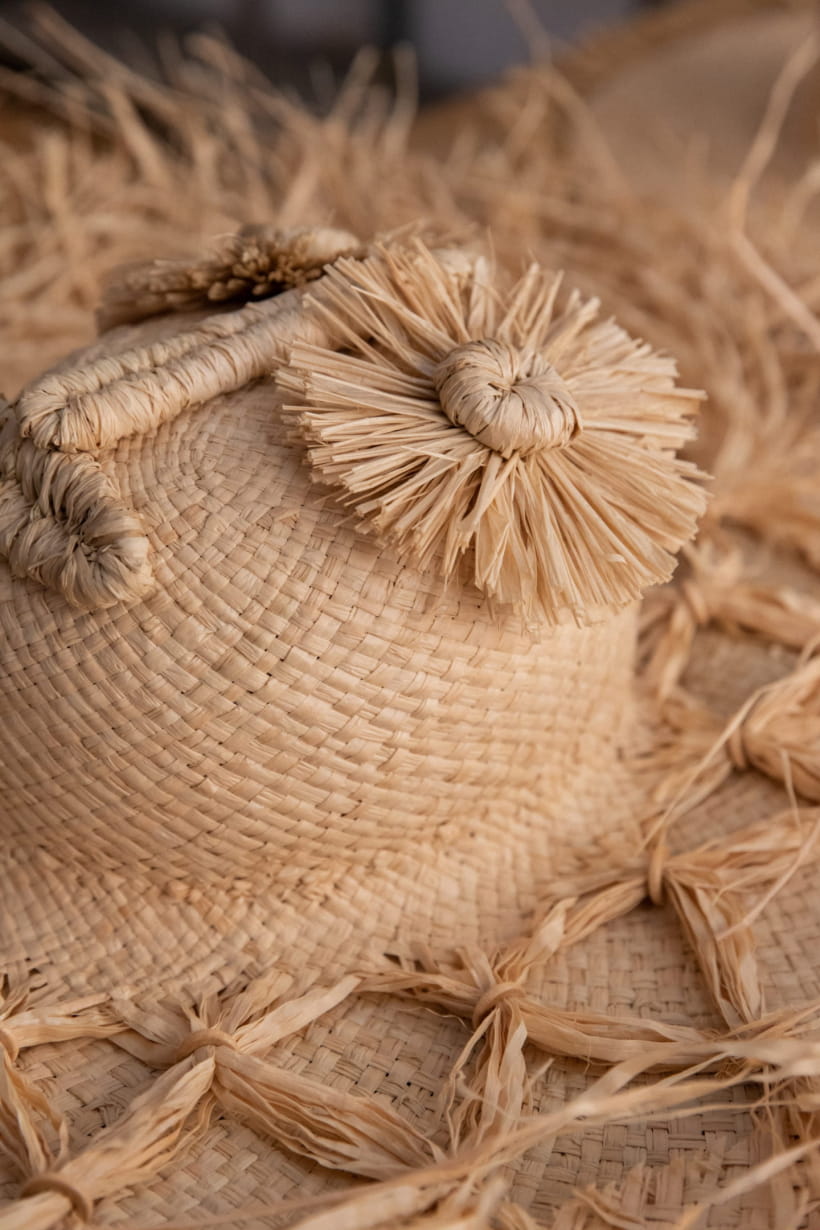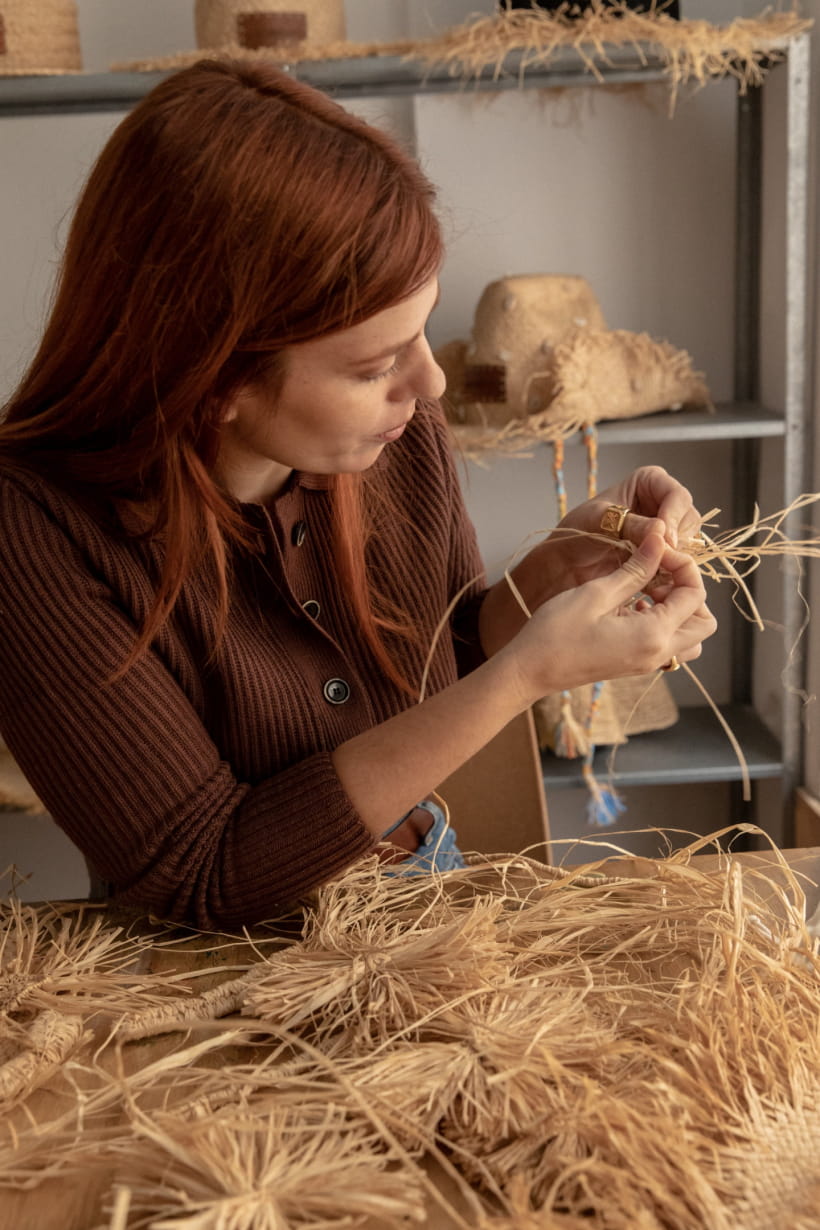 You're currently based in Barcelona, but are originally from Argentina. What has stayed with you from your years in South America and how does that legacy intersect with your creations?
I am passionate about Latin American culture and continue to work with local communities for some of my designs. An Argentinian expression I love is "fasten it with wire". It means that, when something is broken, we should do our best to fix it with whatever we have on hand. As an Argentinean woman, this is the energy I harness as an ever-resourceful entrepreneur.
How did you come by Sessùn?
My first meeting with Sessùn came about in a very beautiful way, thanks to Cobalto Studio. Its founder, Gabriel Escamez, is one of the best architects I know and a constant source of inspiration for me.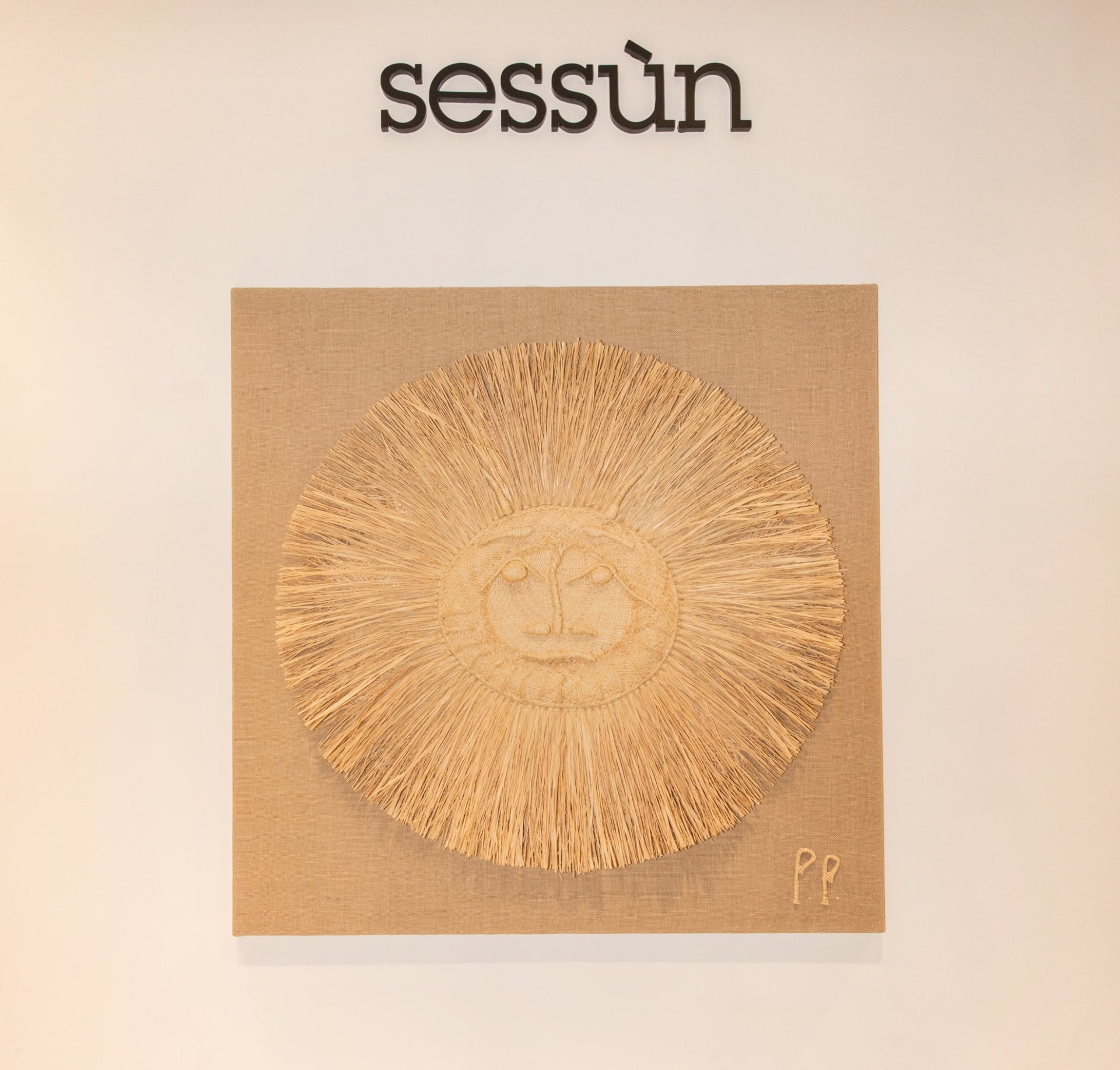 For our new corner at El Corte Inglés in Barcelona, you designed a raffia painting inspired by one of your hats. How did this idea occur to you?
It was Gabriel who suggested I make that piece, and I'm very happy I did, because it unlocked a new creative perspective for me. The inspiration came from the shared passions of Cobalto Studio and Sessùn. Picasso's plates, faces, my Papua and Guinea hats... From these inspirations I created a tapestry in hessian fabric, a very popular material in Latin America, used in coffee plantations and to transport various foods.
What skills did you apply to create it, and how many hours did it take?
We spent many long hours working on it! I was lucky enough to be assisted by Emma Artiga, one of my right-hand women in the millinery business. She was involved throughout the process: our goal was to design an object made of straw, in PARDOhats' unmistakeable style. It took a long time, since the item is composed of about 15 pieces from 5 different hats.
Last question - if Sessùn were a hat, what would it look like?
If Sessùn were a hat, it would be the Titicaca hat, because it reminds me of a vase, or a modernist piece with solid, organic shapes.