PHOTO CREDIT : Sarah Balhadère
Emma Bruschi is passionate about old craft techniques and regional folklore, as well as her family's agricultural heritage, bringing domestic skills such as rye straw braiding up to date in her sensitive and understated creations. After winning the thirty-fifth International Festival of Fashion, Photography and Accessories in Hyères, she continues to work with this rustic raw material from her studio in Haute-Savoie. For her workshop at Sessùn Alma, Emma Bruschi will offer the public an introduction to straw craft. 
Could you tell us about your background? 
I grew up in Marseille, then I went to study fashion design in Belgium (Saint-Luc) and Switzerland (La HEAD). There I developed and refined an aesthetic based on clothing and learned what later became my profession. At the end of my studies, I did an internship at Regain magazine, a magazine about the new generation of farmers. At the same time, I was lucky enough to be selected as a finalist for the thirty-fifth Hyères Fashion Accessory and Photography Festival in 2019, where I won Chanel's 19M Métier d'Art award. Since then, I've been working freelance in my workshop located in Haute-Savoie.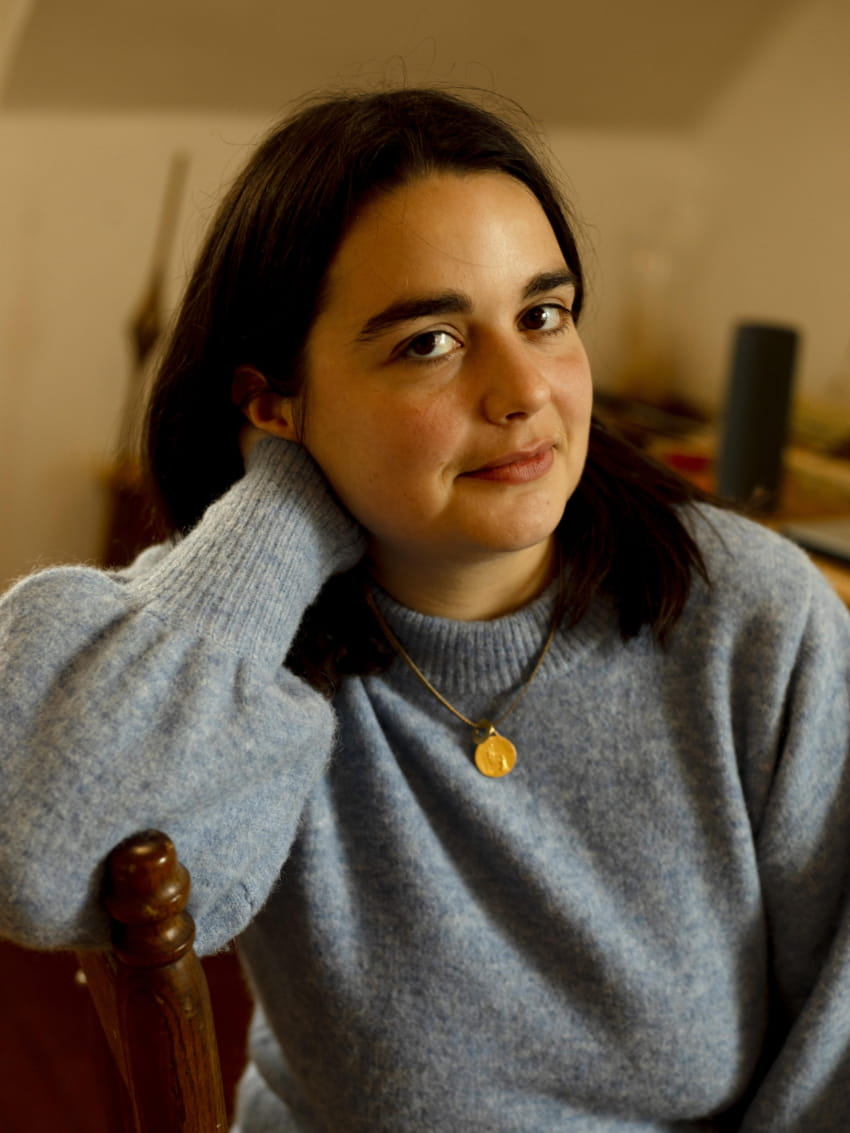 How did you get the idea of working with straw? What attracted you to this material? 
Since some of my family are farmers, I've been in contact with straw since my early years. However, I had never considered it as raw material for my artwork. It was during the second year of my Master's degree that I discovered the magnificent world of corn dollies. I was immediately struck by the finesse of these creations, I wanted to find out more and meet people who still knew this craft. I then discovered there was a straw museum in Wohlen, Switzerland, which is full of real gems. The team was kind enough to put me in touch with some people who passed on their techniques. I like the idea of working with a raw material, and being able to work it as much as I want. I also like its history and its symbolism. Corn has close links with mankind throughout history and plays an important role for farmers.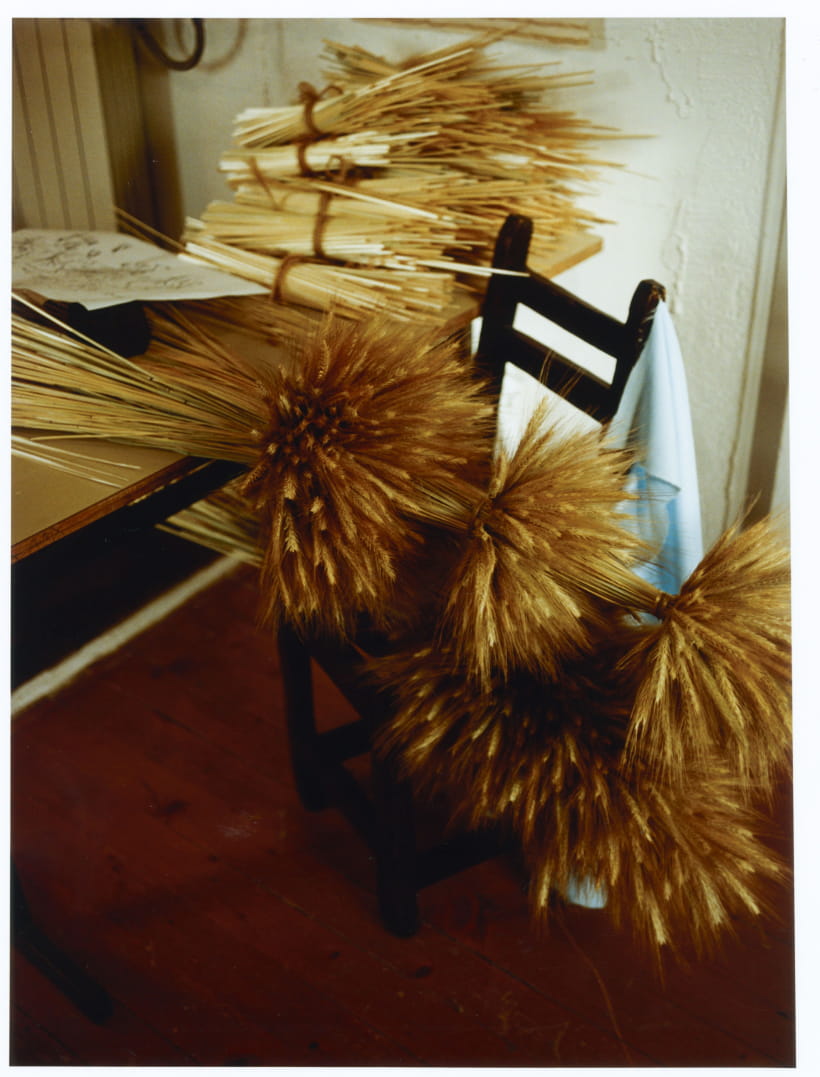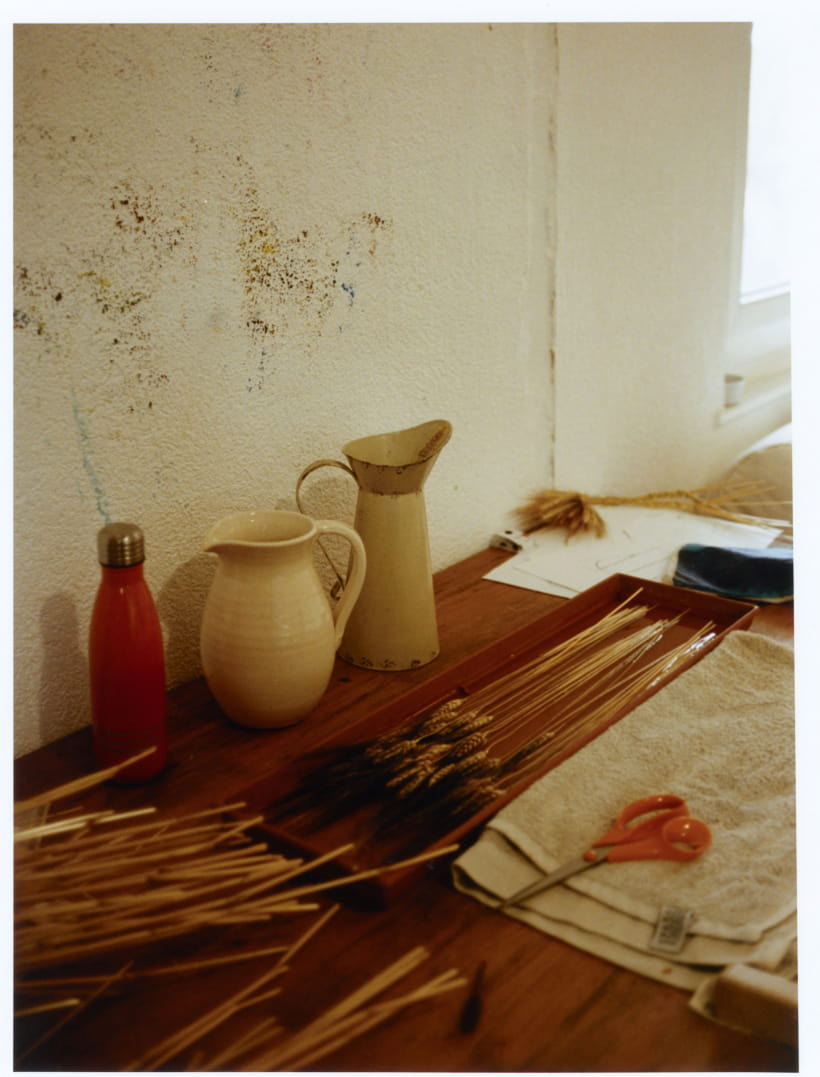 Through your creations, you revive domestic craft techniques such as lace or rye straw braiding. What does this mean to you?
I'm fascinated by all these domestic techniques which were not necessarily trades but skills that were passed on, that were enjoyed in the home, and used to embellish everyday objects. I am very moved by this idea of hours spent designing a handmade piece, by the fact that you fully see the physical work that has gone into it and the history of the person who made it. I feel like we have to revive and appreciate domestic skills like these that have gradually been set aside and considered as a waste of time. In fact, I think the opposite is true; I think they encapsulate everything our time should be used for, for love, sharing and a joy in creating something beautiful.
Nature is central to your creative process. You're growing straw for your upcoming works, in a farm in Haute Savoie. What is your link with farming?
My mother's family is based in Haute-Savoie, and I spent every single holiday on my grandparents' farm as they're farmers themselves. It really inspired me and is part of my family heritage. It's a world that I've always enjoyed, where I feel comfortable and that I admire a lot. When I started designing during my studies, I naturally turned to the materials you'd see in farming, like patched burlap bags, old work coats... I was also often inspired by nature and that whole side of things. So when I started working with straw, my uncle Eric Vergain kindly agreed to plant a plot of rye on his land. And since then, every year we arrange a joyful day spent harvesting with the scythe.
Tell us about the artisans you collaborated with for your Almanac collection, and why these encounters are important to you?
I was able to collaborate with lots of artisans for this collection. I worked with a glass blower, a blacksmith, a basket maker, a wool spinner, and so forth. This meant that there was lots of time for discussion, which is really important to me and where I learn a lot. They are very inspiring people because of what they have to say, their approach and their creativity. I often draw my inspiration from the techniques themselves and I am always very pleased when I discover new ones.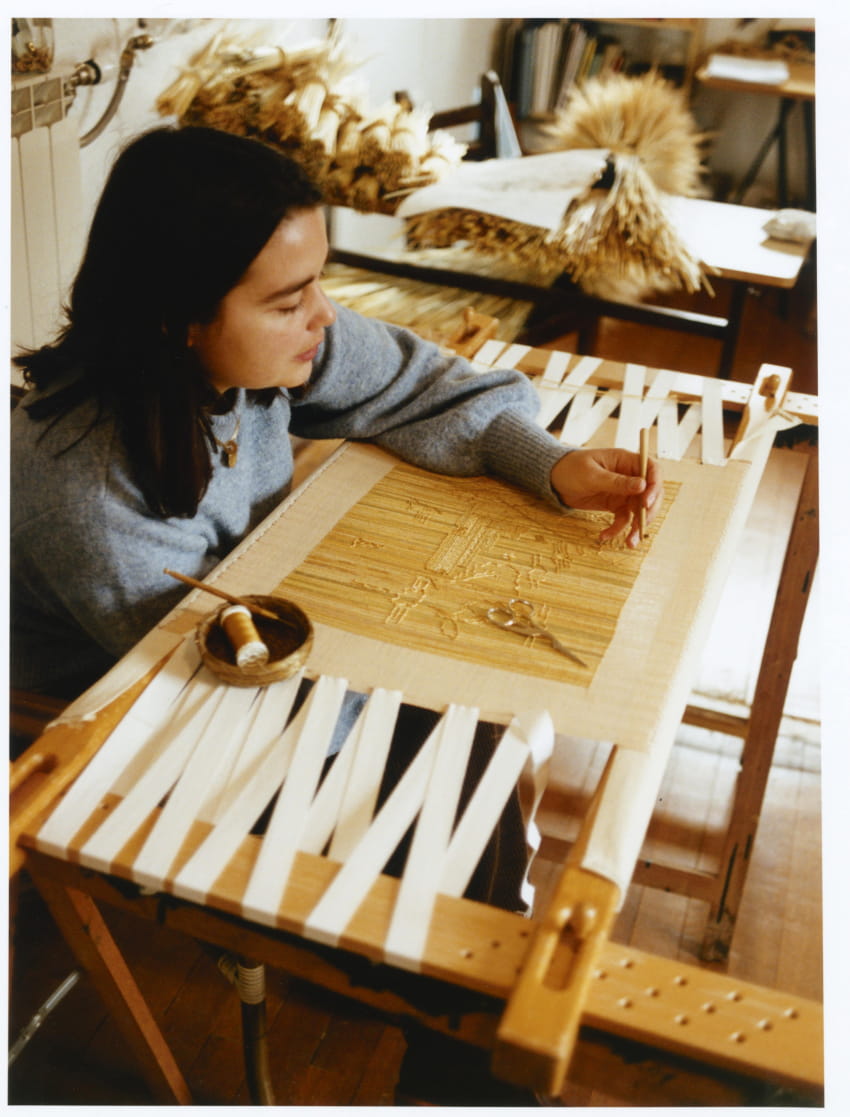 Which piece would be the most representative of your work? 
I would say the long crocheted straw cord shirt, which is one of my favourite pieces. It is made entirely of straw and required over four hundred hours of work. It is a shirt that has a design so wide that it becomes a dress. The material is straw that is crocheted with a stitch that has a net effect. I like this piece because it has a timelessness about it; if you saw it without any context, it could just as easily belong to the past as the future.
What are your sources of inspiration?
I am mainly inspired by old craft techniques, folk festivals, regional costumes, agricultural clothing, pop art. But also my personal history, my family, the places that are dear to me, nature and its many wonders.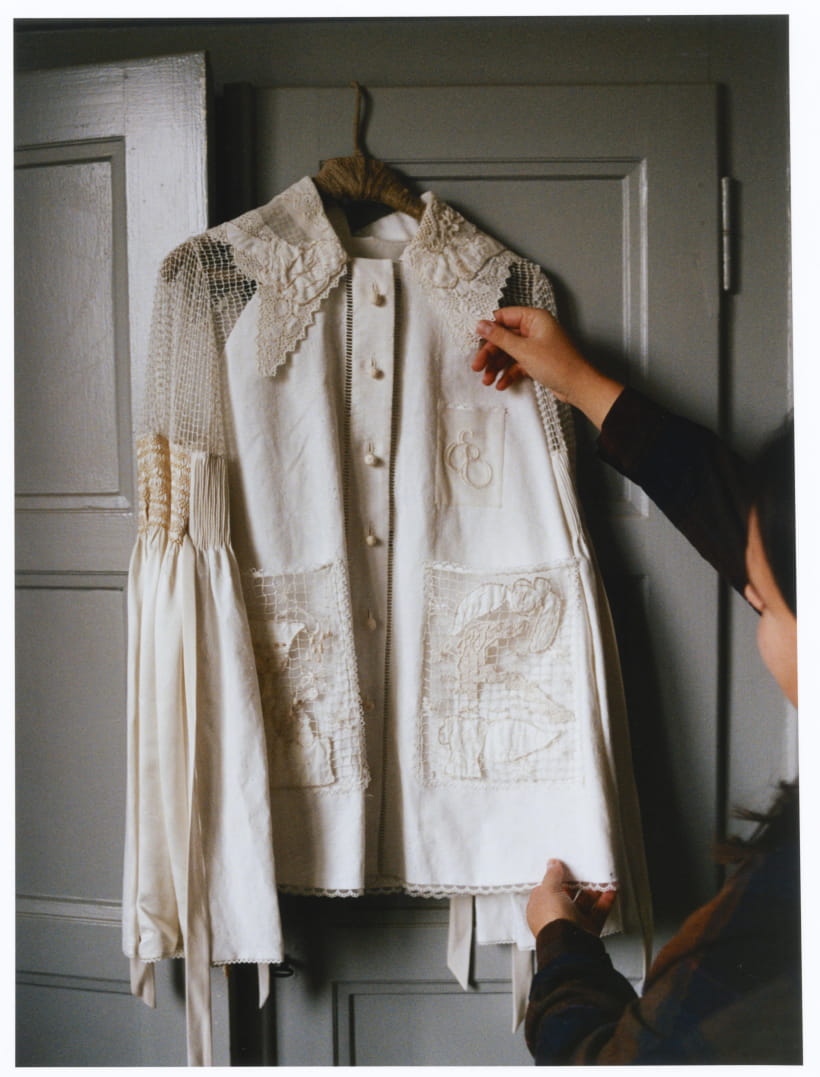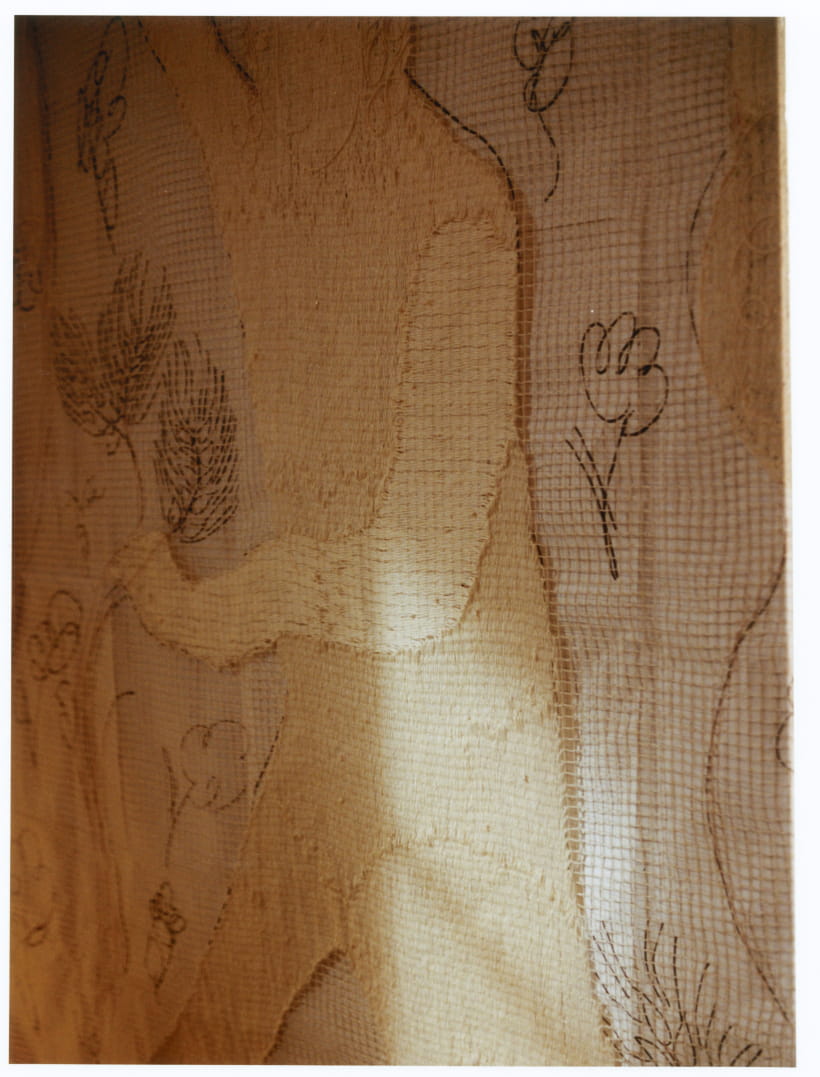 Do you have a regime or a habit that dictates how you work in the studio? 
When I work with straw, I always start by filling my tub with a jar of water because the straw needs to soak for a while to soften before it can be worked. I am also fortunate to have a small piece of garden at the foot of my studio. In the spring, I really like to come in a little early and tend to the vegetable garden.
For your workshop at Sessùn Alma, you will be teaching a straw braiding technique. Where does this technique come from?
Corn dollies have existed in almost every culture and time period, it's amazing how we've all had the same urge to pick up the materials around us and use them to celebrate the importance of harvest time. It was often a symbol of fertility, an object of good luck, given as an offering to the land or to the mistress of the house who had accommodated the seasonal workers.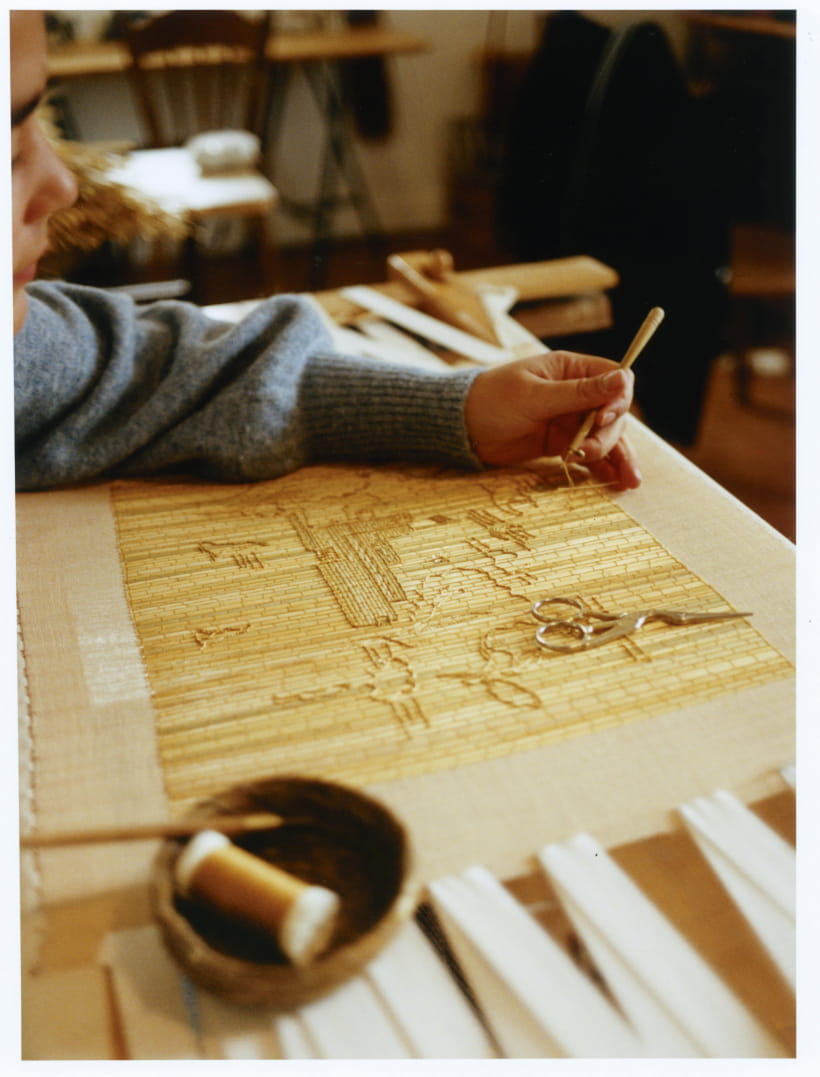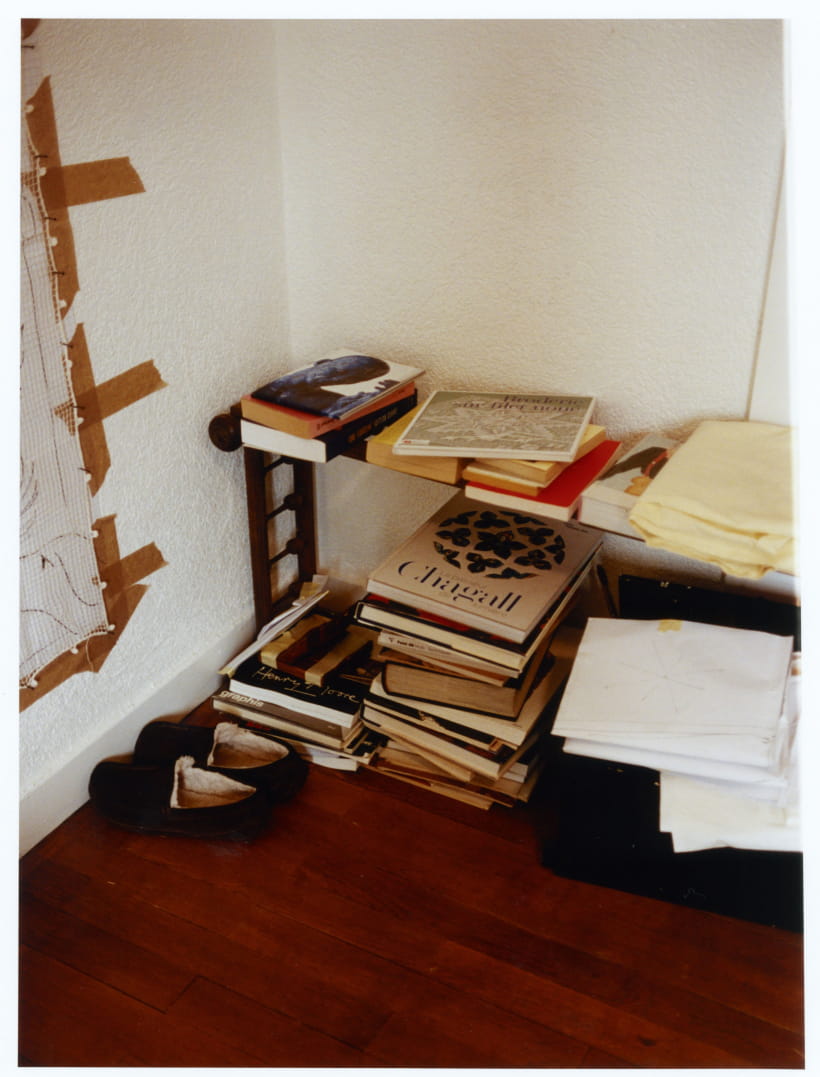 How long does it take on average to make a corn dollie?
It depends on the size and how much detail there is. The ones I have on sale can take from a few hours to several days. You have to cut the straw, sort it, cut it, string it, braid it, make the ornaments...
You recently re-designed a forgotten item of tableware, the knife holder, as part of a group show curated by Sarah Espeute. How did this project inspire you?
I really liked Sarah's invitation, I've been experimenting for some time with the idea of extending my work into the world of objects and tableware especially. So it was a great opportunity! It also made me want to take even more time over setting a beautiful table and inspired me to start having some big meals with lots of guests.
What does Sessùn mean to you?
Having grown up in Marseille, I have always known Sessùn as something local that we were proud of and today with the creation of Sessùn Alma, the brand is even more involved in its home town. I have memories of shop windows and walking around with my mother. We'd always stop to see the store on rue Sainte.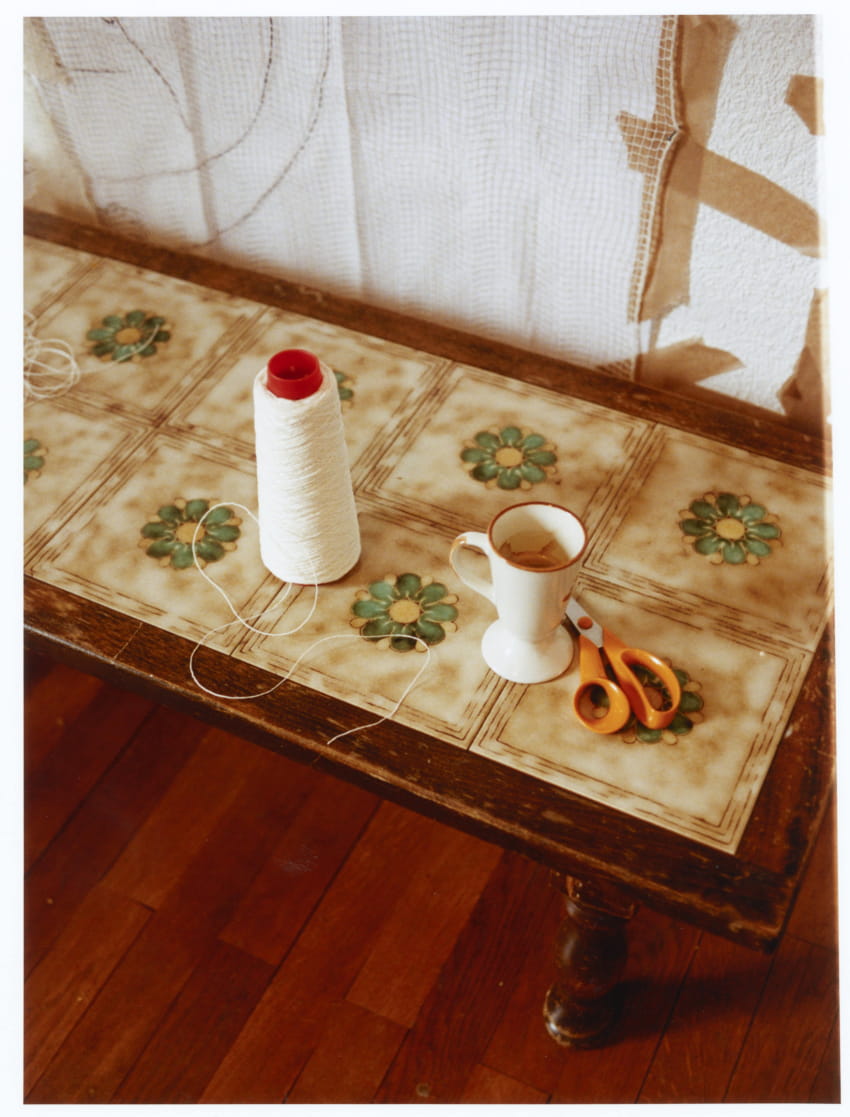 FIND THE LOOK OF Emma Bruschi