Photograhies : FLORIAN TOUZET
While viewing a landmark tapestry by Joan Miró in Barcelona, Annabelle Jouot fell in love with textile art. Following an initial period as a stylist and fashion editor that led her to develop an eye and a science for unusual images, in 2015 she moved into the creation of raw, primitive textile works. This is an encounter with an artist who transforms wool into mural art.
Fashion editor, stylist and now textile artist - could you tell us a little about your unusual creative journey?
I started my career as a fashion editor and stylist in 2000. It was a really stimulating, free and creative period. I had a great time. During a trip to Barcelona in 2008, I experienced aesthetic shock while viewing a landmark tapestry by Joan Miró. It was then that I got a taste for textile art and discovered major artists such as Sheila Hicks, Jagoda Buić, Magdalena Abakanowicz, Anni Albers and Aurélia Muñoz. From then on I only had one focus: to also create art from textiles.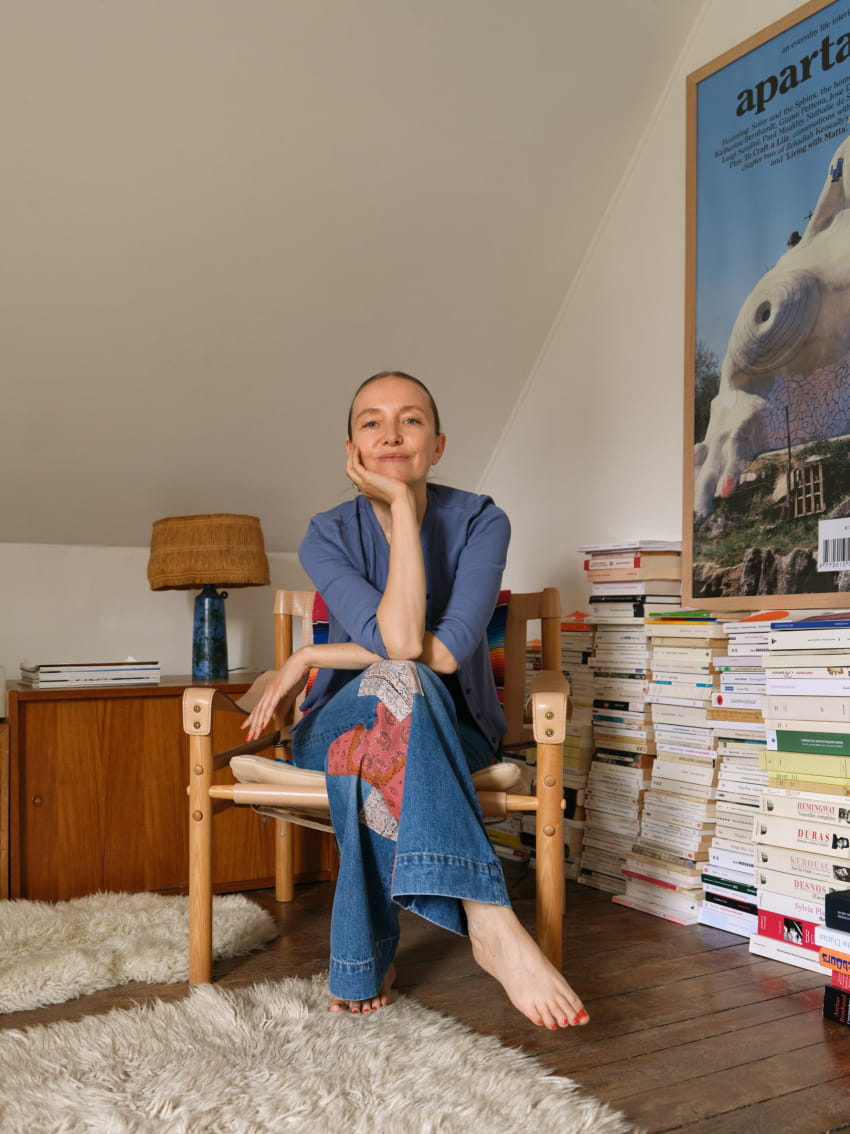 What connections do you see between your work as a stylist and creating textile art?
The creation of textile art is not so far removed from the world of the stylist, as I use my understanding of the image and knowledge connected to composition, patterns and signs. On the other hand, making a tapestry is lonely work that takes a long time in stark contrast with the freneticism of fashion shooting where you create 20 images in a day. I also want to distance myself from the human figure to discover something more formal and more abstract - working on the pure form.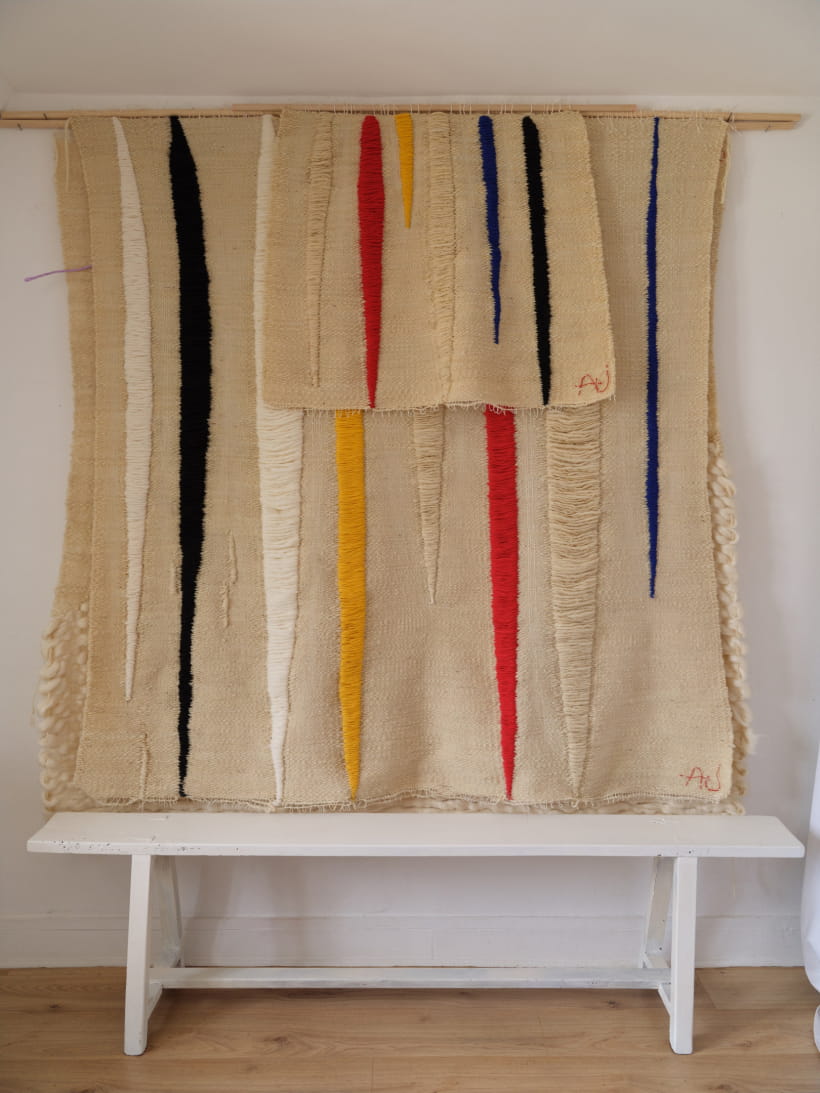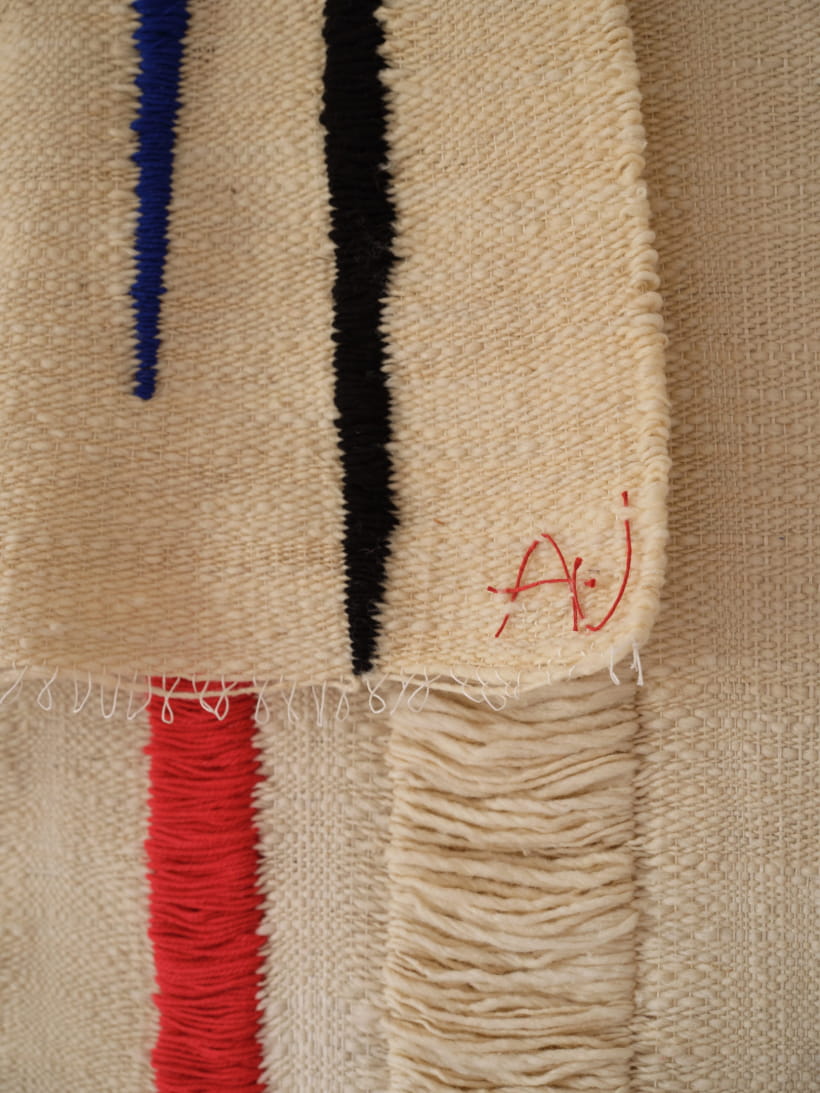 As a stylist and editor, clothes are at the centre of your work. Can you tell us a little about your relationship with fashion?
I have a very particular relationship with fashion, as although clothing is at the centre of my work, I'm not really madly in love with it, which is unusual for a stylist! What I love is creating strong images with fashion, not clothing per se. On a personal level I've never followed fashion trends and have only worn vintage clothing since my teen years. When I started earning a living, I bought luxury vintage items and now have a significant collection of Saint Laurent Rive Gauche pieces from 1976 (when I was born) and 1977 that I have collected over the last 20 years.
At Sessùn we often draw inspiration for our new collections from vintage colour palettes, paintings and photographs. What does the creative process look like for you?
I always have a precise idea of the work before starting out. This then develops as the creative process goes on, as I'm often guided by the material. My material is raw and savage irregular wool. I don't like straight lines and square items. I want the work of human hand to be evident in my tapestries; I want people to know that these weren't made by a machine. I create works that are raw, primitive, undisciplined and undomesticated. Imperfection is what I love most of all.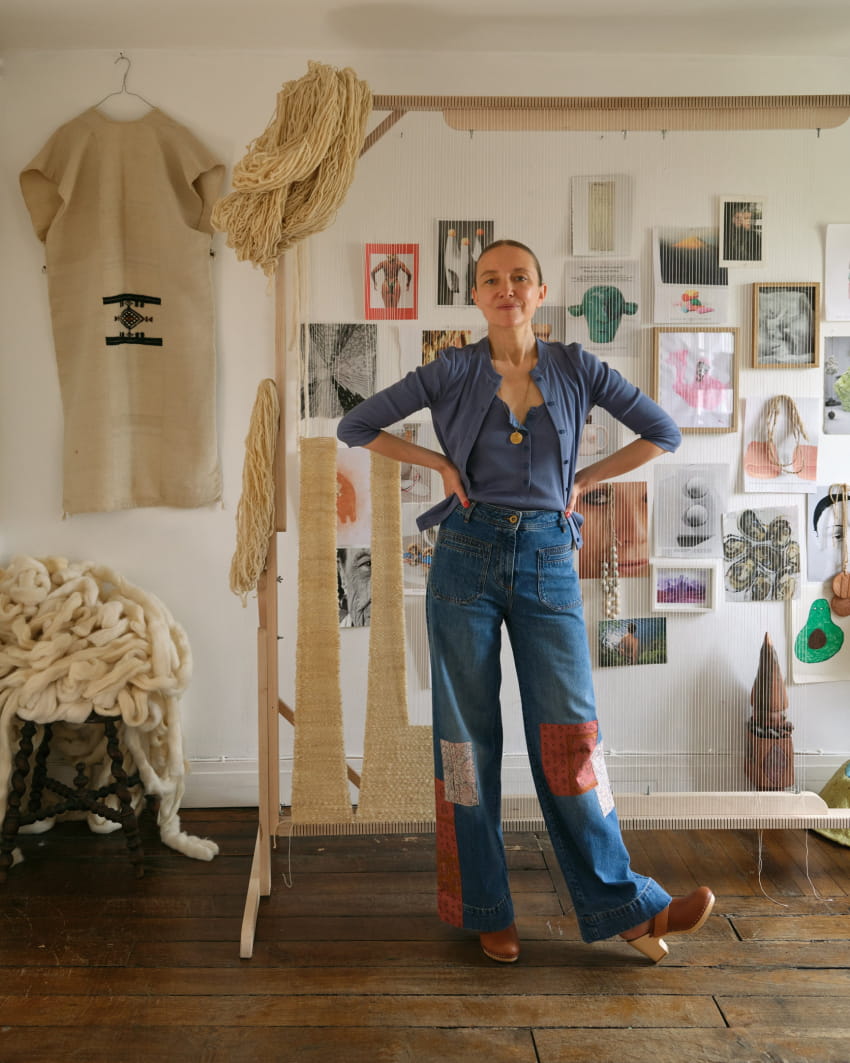 What inspires you day to day?
Inspiration strikes me when I do things, when I create. I also draw inspiration from Sheila Hicks' first tapestries (my absolute favourite is "Marama Minu", a tiny 24 x 13 cm wool tapestry made in Mexico in 1961), Louise Bourgeois' sculptures, Valentine Schlegel's fireplaces, Fernand Léger's bas reliefs, Georgia O'Keeffe's ranch, Calder's mobiles, Picasso's ceramics, the Villa Medici in Rome, Villa Santo Sospir painted by Cocteau at Saint-Jean-Cap-Ferrat, Salvador Dalí's house at Portlligat, how my children smell, the smell of amber and the smell of the sea, the sound of the wind rustling through pine trees, the light of the Mediterranean and the noise of Italy.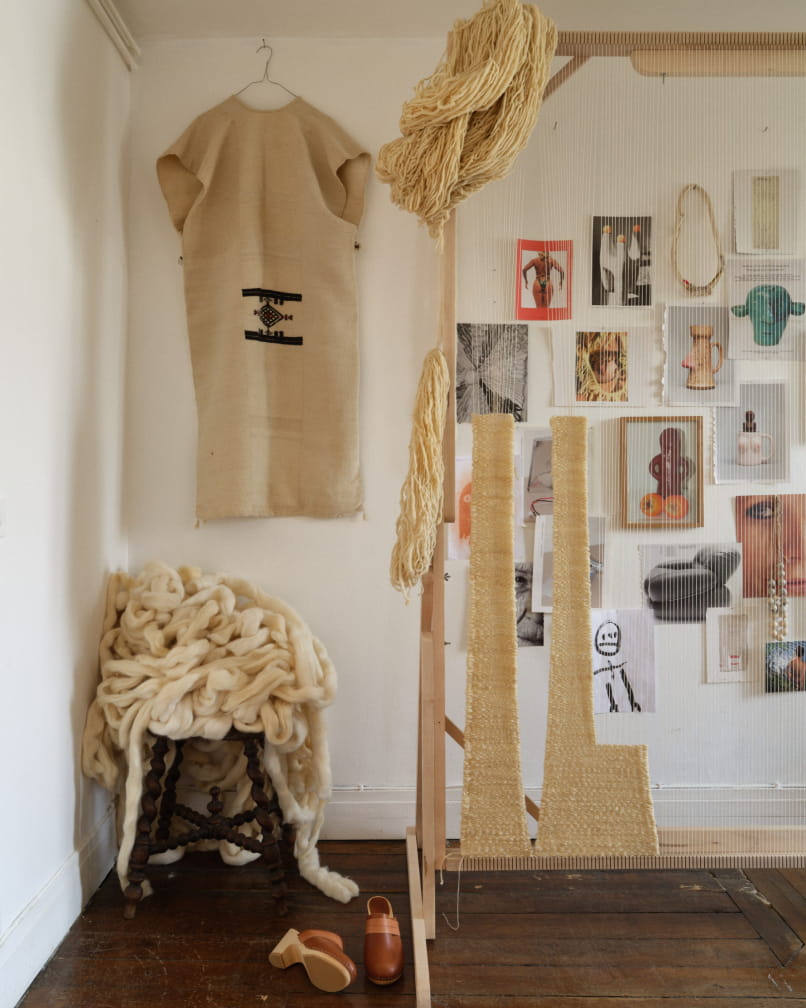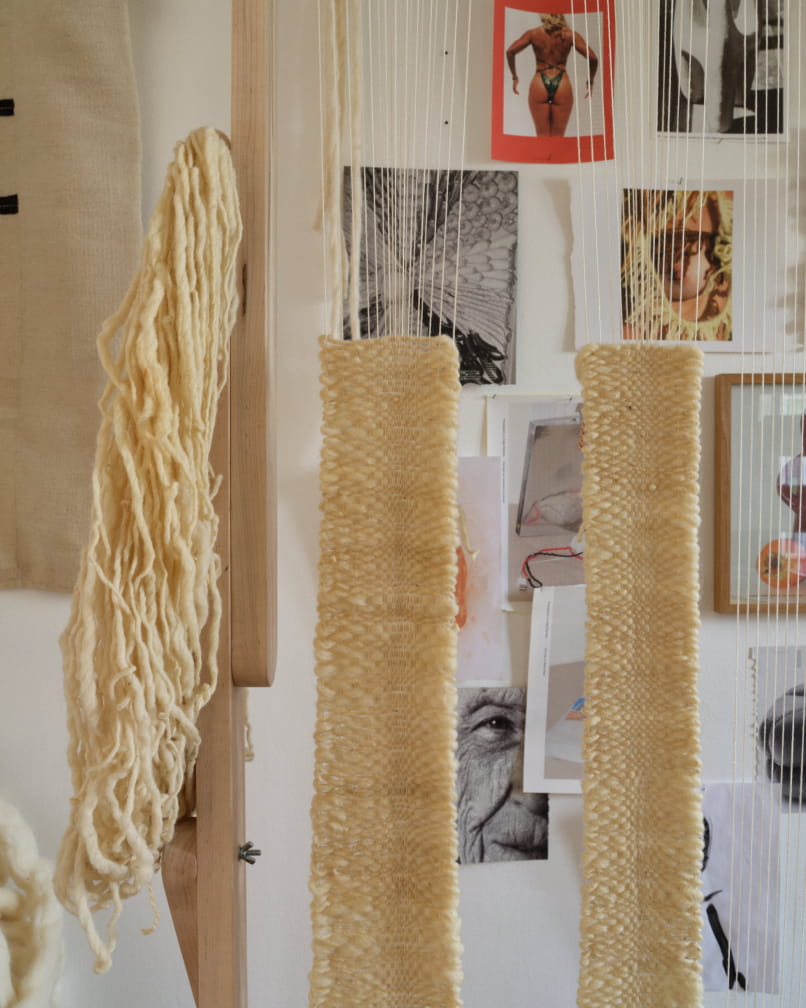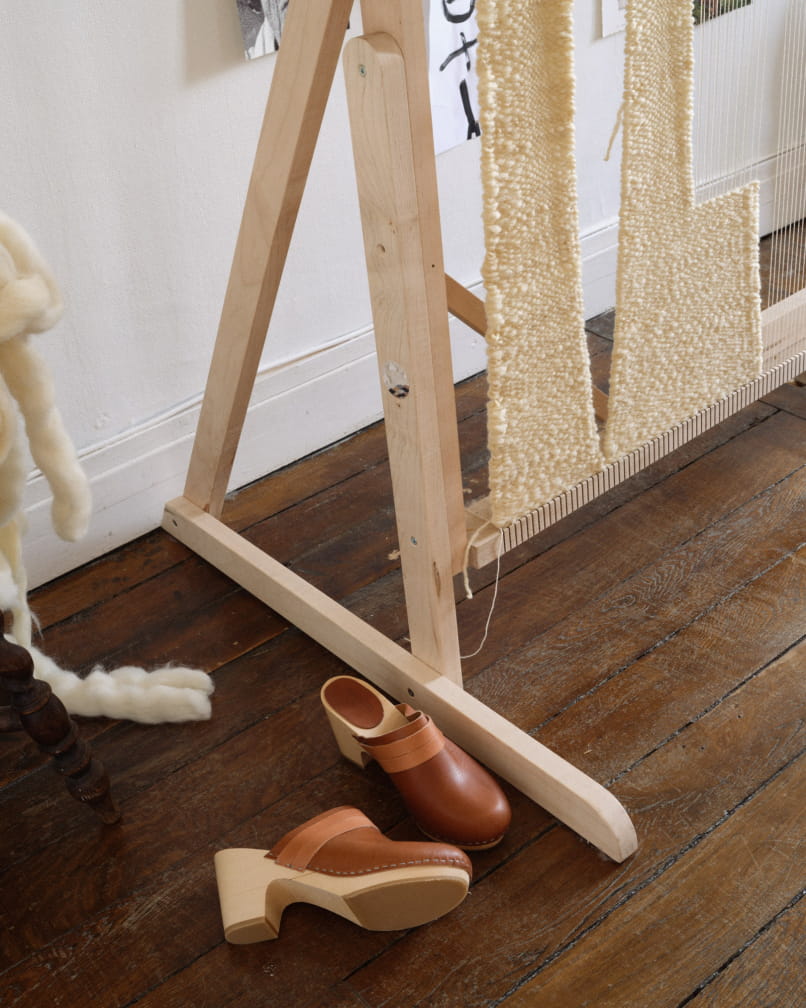 What was the last piece of art you fell in love with?
I've just seen two exhibitions that I simply loved: Compost, a stunning solo show from artist Isa Melsheimer at MAMAC, and Charles Ray at the Centre Pompidou - just extraordinary. I'd also mention Frédérick Gautier's to-die-for ceramics, Théo Mercier's stunning performance installations, Harley Weir's crazy sculptures, Axel Chay's illuminated modulation lampposts, Beni Bischof's enchanting paintings, Olivia Cognet's sumptuous bas-reliefs, and Julien Ribot's incredible new album "Do You Feel 9?".
Which artist would you most like to work with?
I'd love to work with ceramic artist Frédérick Gautier to contrast concrete with wool. I also dream of collaborating with galleries like the Bedford Gallery in California, or The Fibery in Paris. I'm also open to the surprises, clashes and meetings that life can bring us.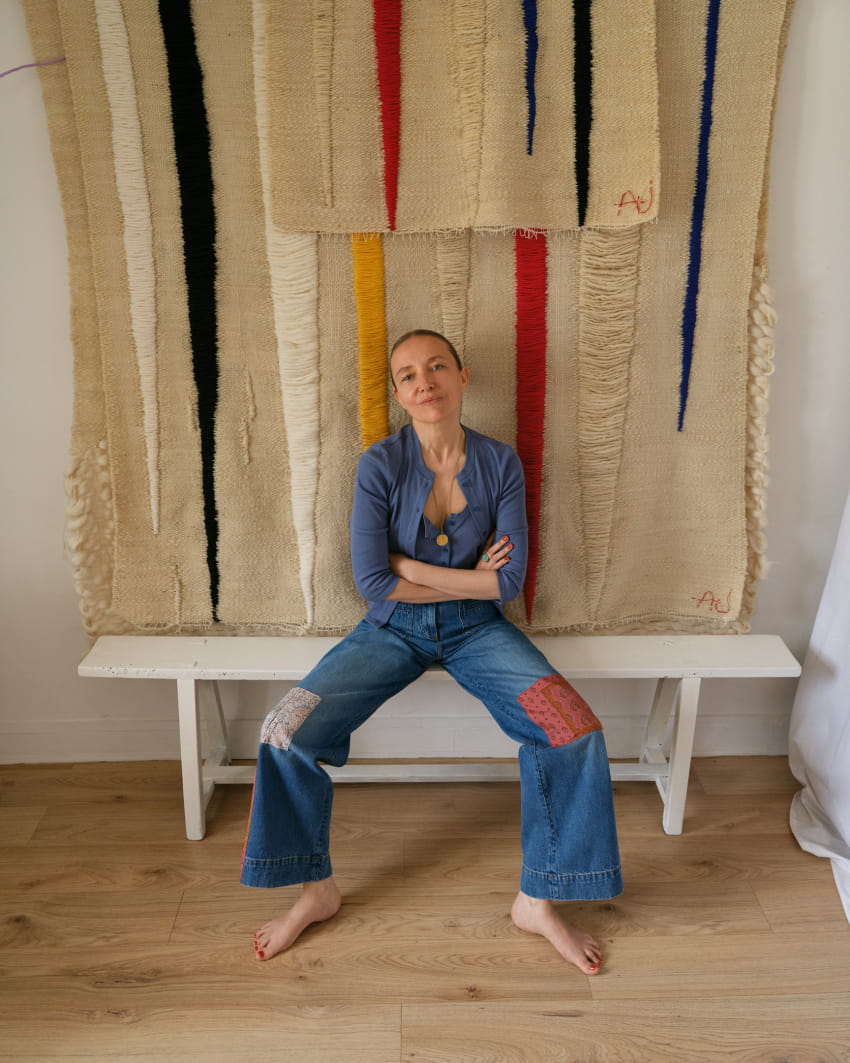 How would you define the Sessùn spirit?
It's an incredible house! It's an environmentally responsible brand well ahead of its time with a passion for craftsmanship, expertise and materials as well as a certain obsession with the Mediterranean.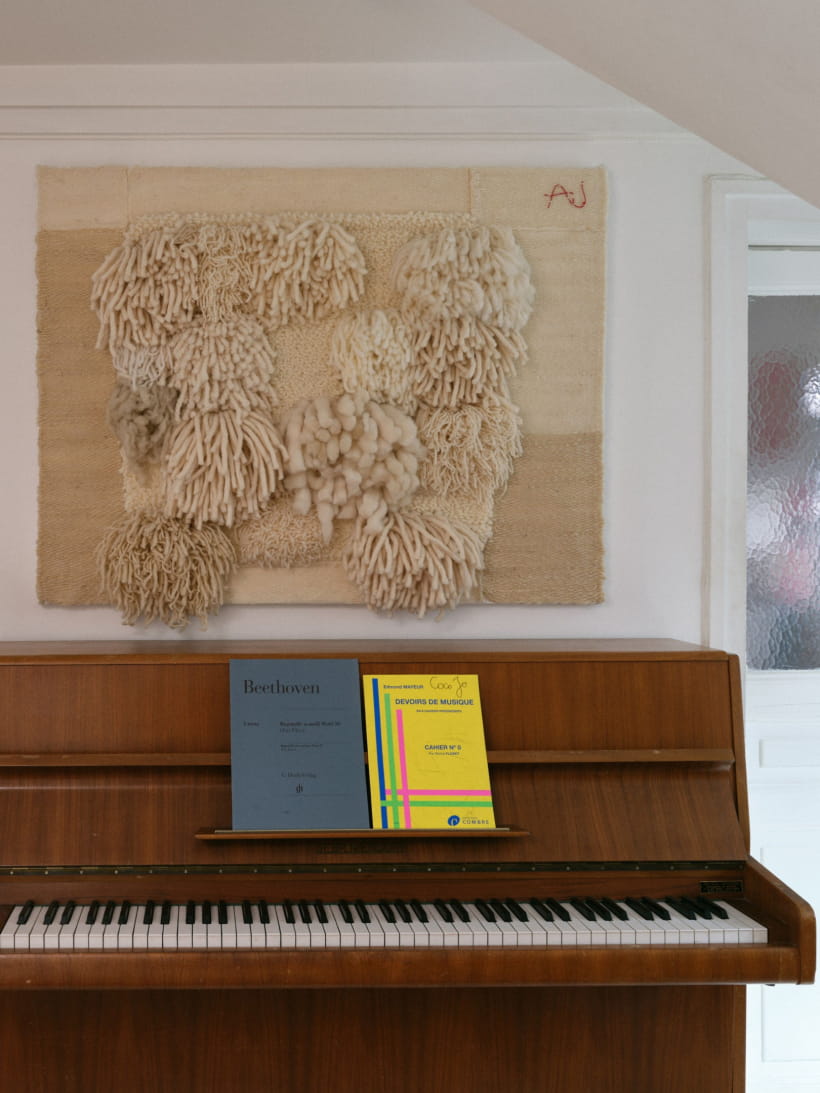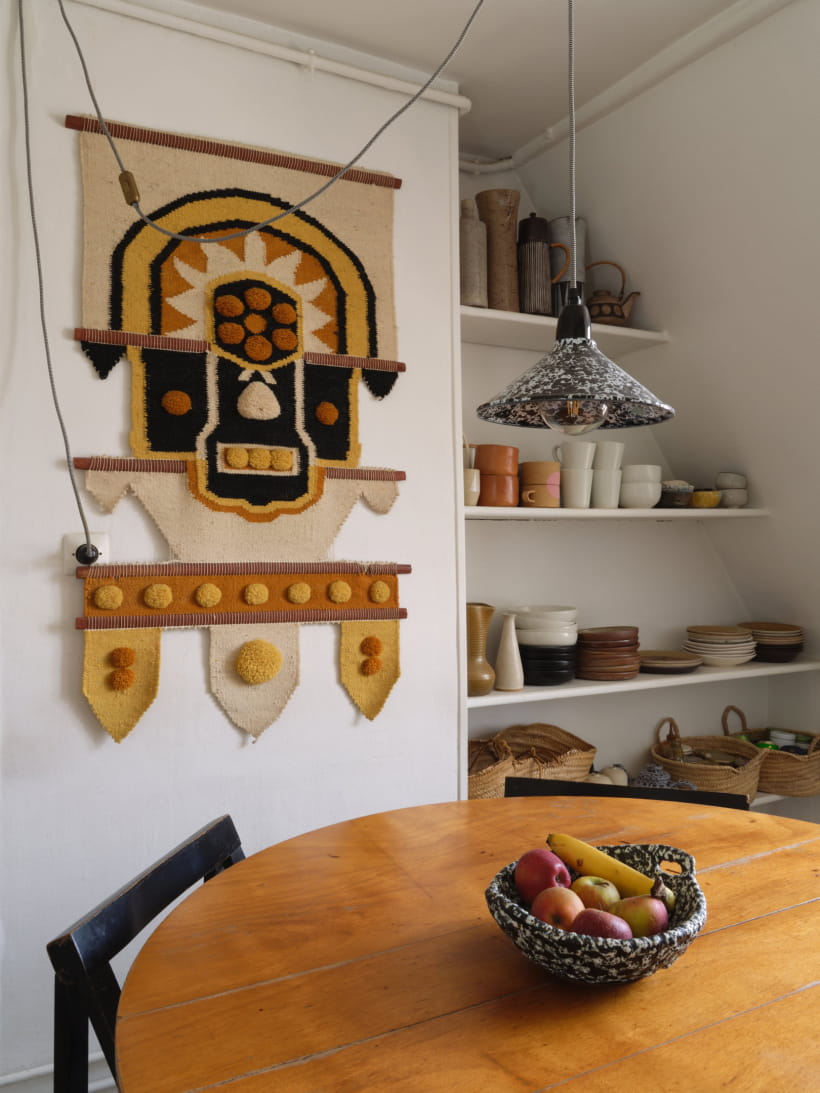 Any news you'd like to share with us?
Three of my pieces have just left for Greece where they will be displayed at the Taxidi Gallery on the island of Tinos. I'm also starting a collaboration with consultants Bianca D'Ippolito Studio for promotion of my work and sales of my pieces between Paris and Milan.