We met Marine and Paula, founders of the architectural studio JAUNE at the Moulin de Lourmarin, the opportunity for us to make you discover this project and its inspirations.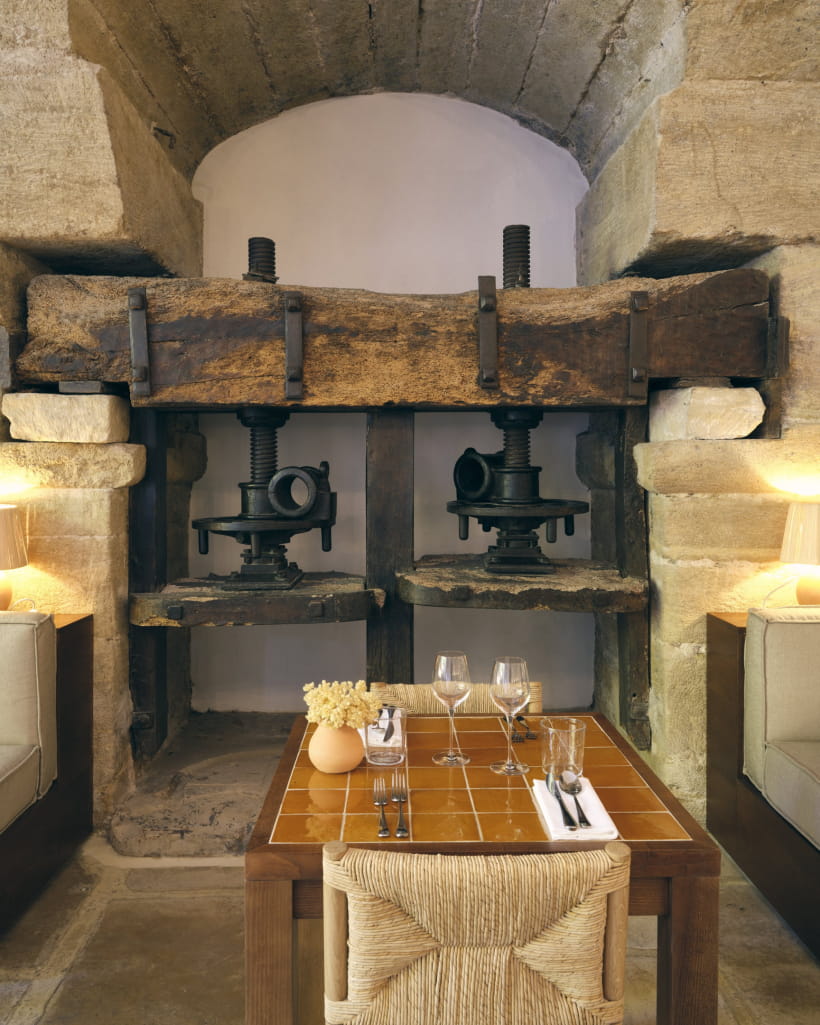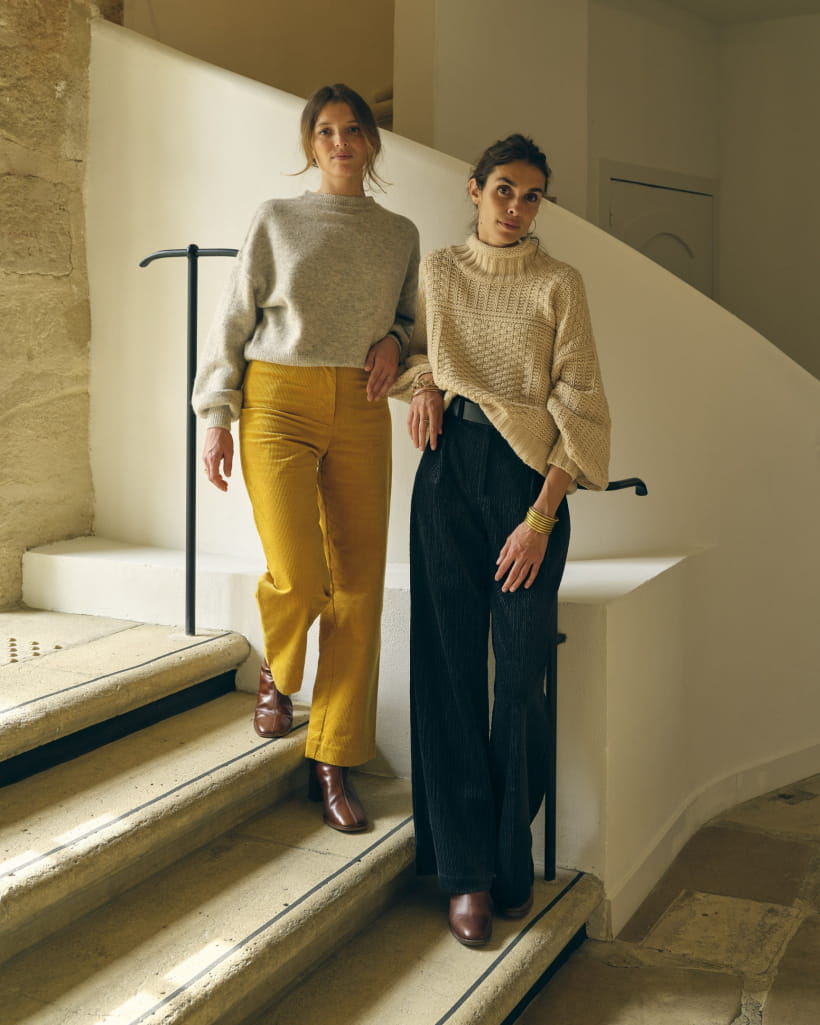 CAN YOU INTRODUCE YOURSELF AND TELL US ABOUT YOUR BACKGROUND, PLEASE?
Paula : I was born and raised in Marseille. I left there to study in Paris, at Penninghen, and then at Camondo. Then I started working for Joseph Dirand.
Marine : I'm originally from Aix en Provence. After studying at the Marseille-Luminy School of Architecture and completing a master's degree at Paris La-Villette, I worked for four years at Studio KO before setting up Jaune with Paula.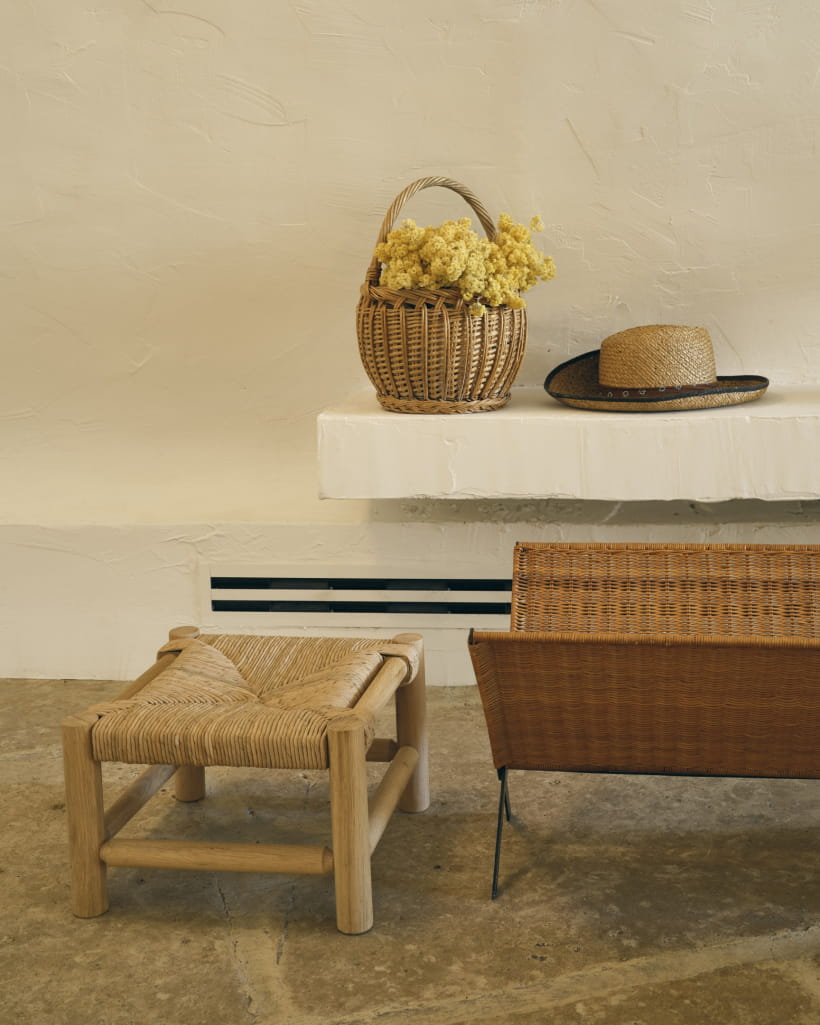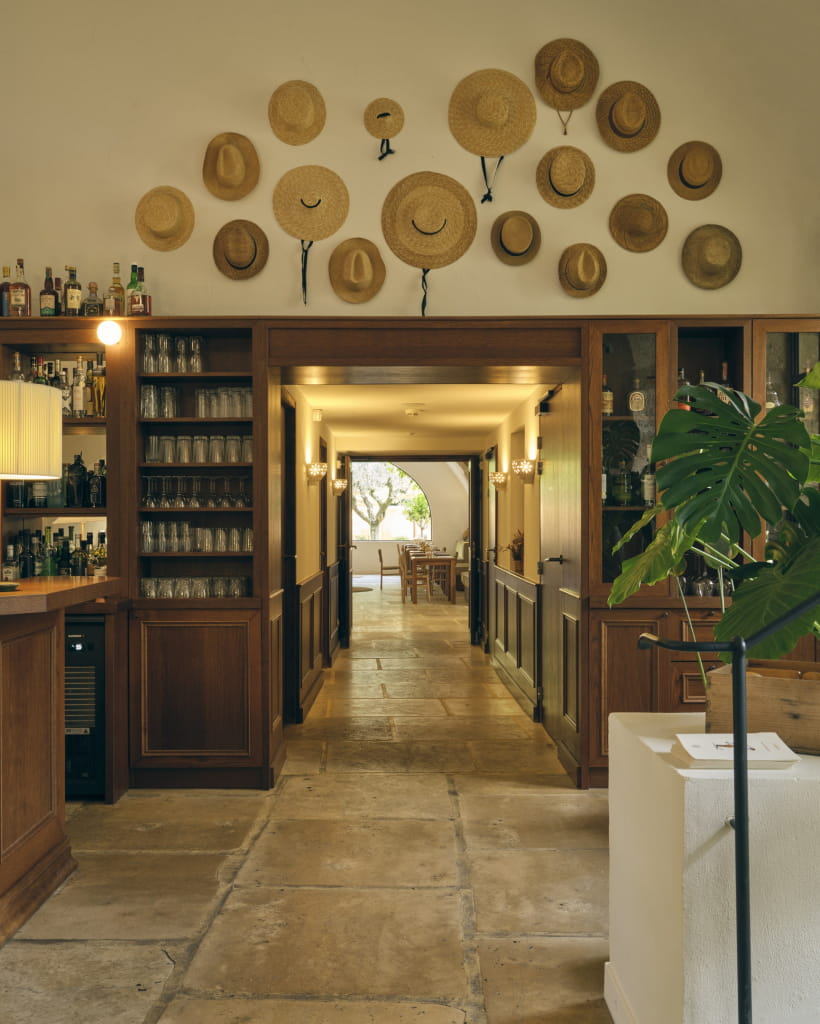 WHEN AND HOW WAS THE JAUNE STUDIO PROJECT BORN?
It was born as a result of my meeting Marine. I met her through Antoine, the man I share my life with. First, I found a true friend, and then the inevitable happened, and she suggested we undertake a project together. After that first project, it became obvious that we should continue together, so we created J.A.U.N.E.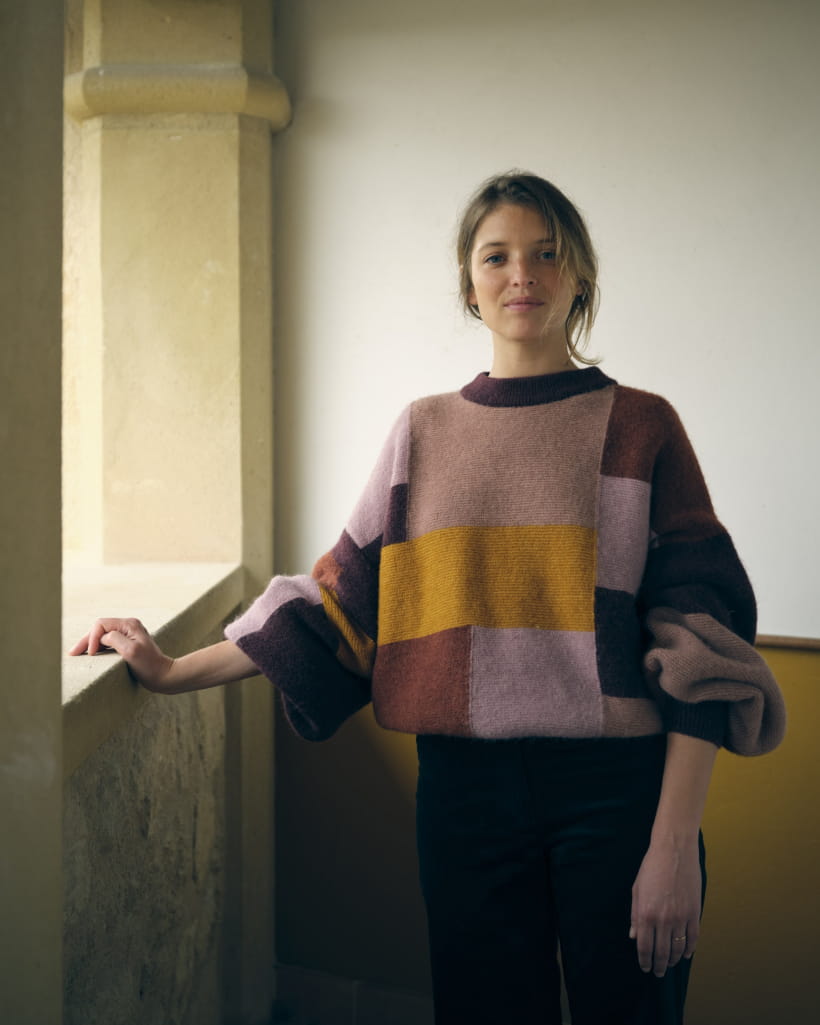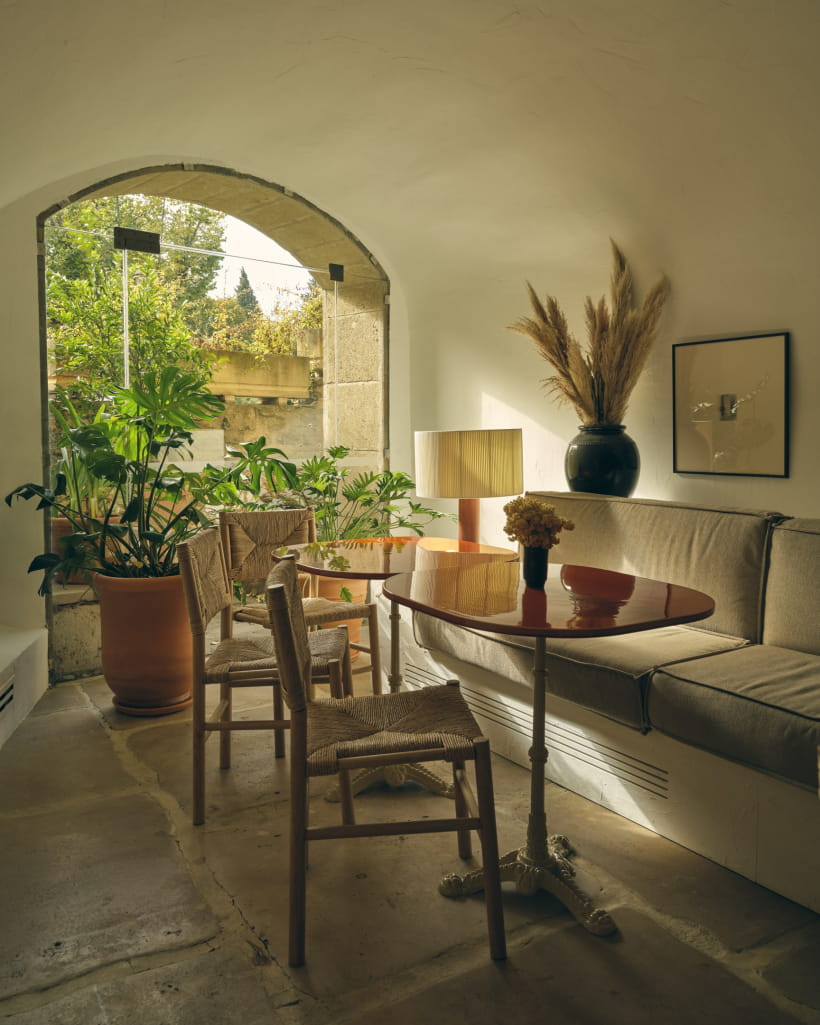 HOW DID YOU FIRST ENCOUNTER SESSÙN?
Paula : Personally, I feel as if I've grown up with them. I loved stealing pieces from my older sister Marie who was lucky enough to wear them before me. When I arrived in Paris in 2006, I remember that I was very proud to wear Sessun, which was nothing like as famous as it is today. It was a must during my many stopovers in Marseilles. And it's always been a family affair. My mother buys herself a blouse without fail each new season!
Marine : I met Emma - and Sessùn - a long time ago. I was a student in Marseille, and I took some pictures for the brand. I've always seen Sessùn as a big family, very warm and welcoming. I have very fond memories of those years.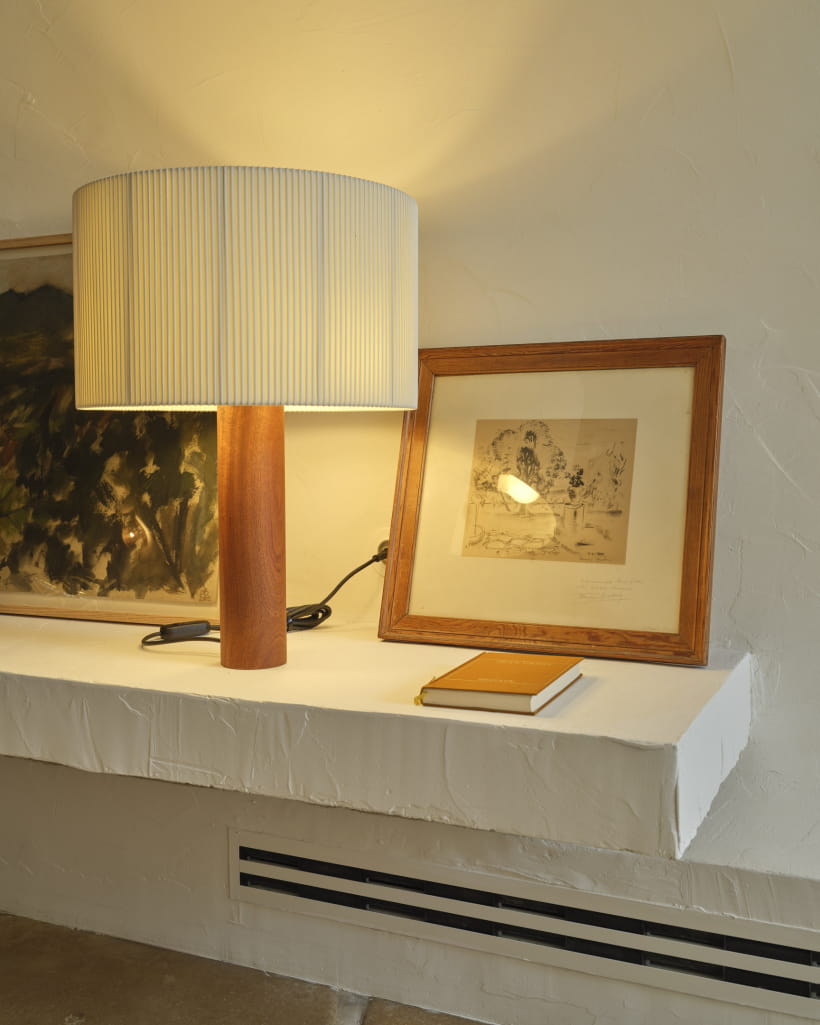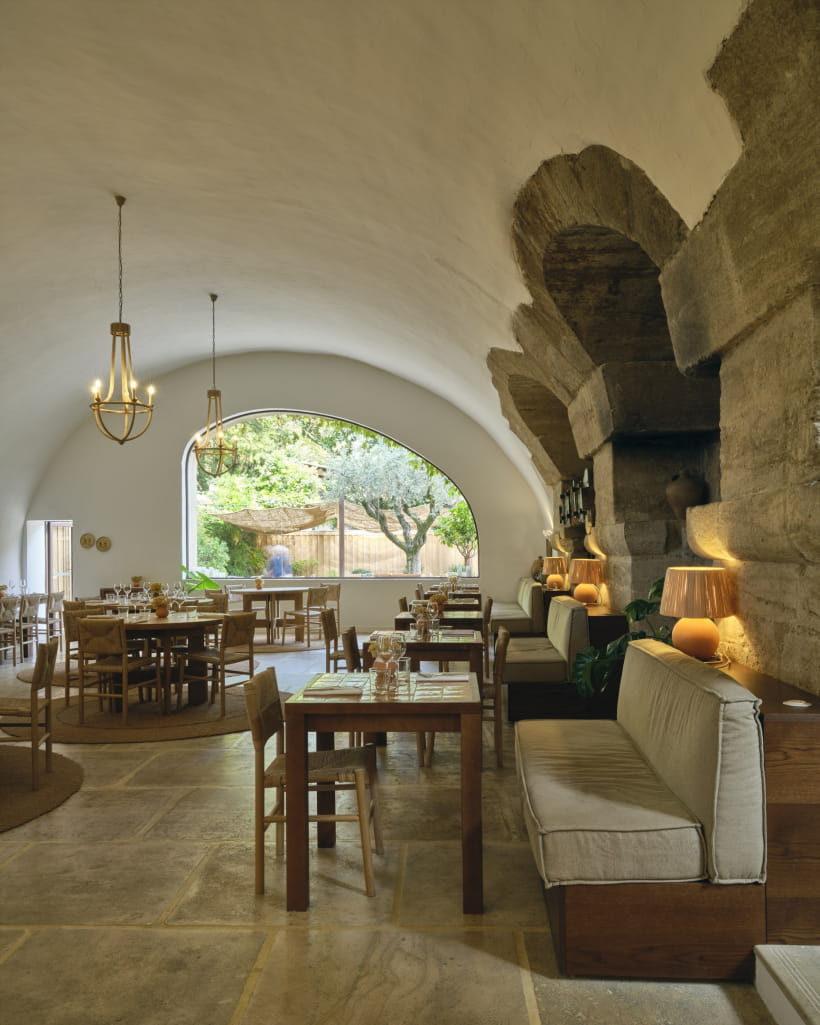 HOW DO YOU WORK TOGETHER?
We work hand-in-hand throughout the creative process of the project. We know how lucky we are not to be doing this work alone. We complement each other very well, we have the same artistic sensibility, and it's this common ground that brings us together and makes Jaune what it is.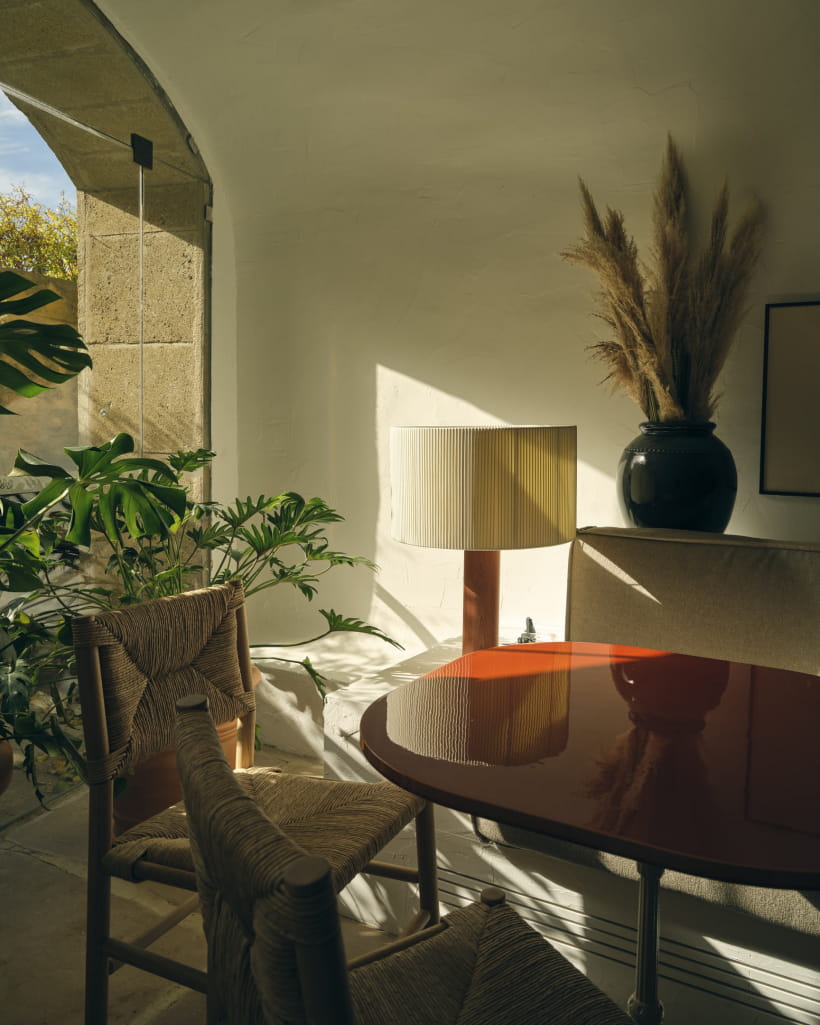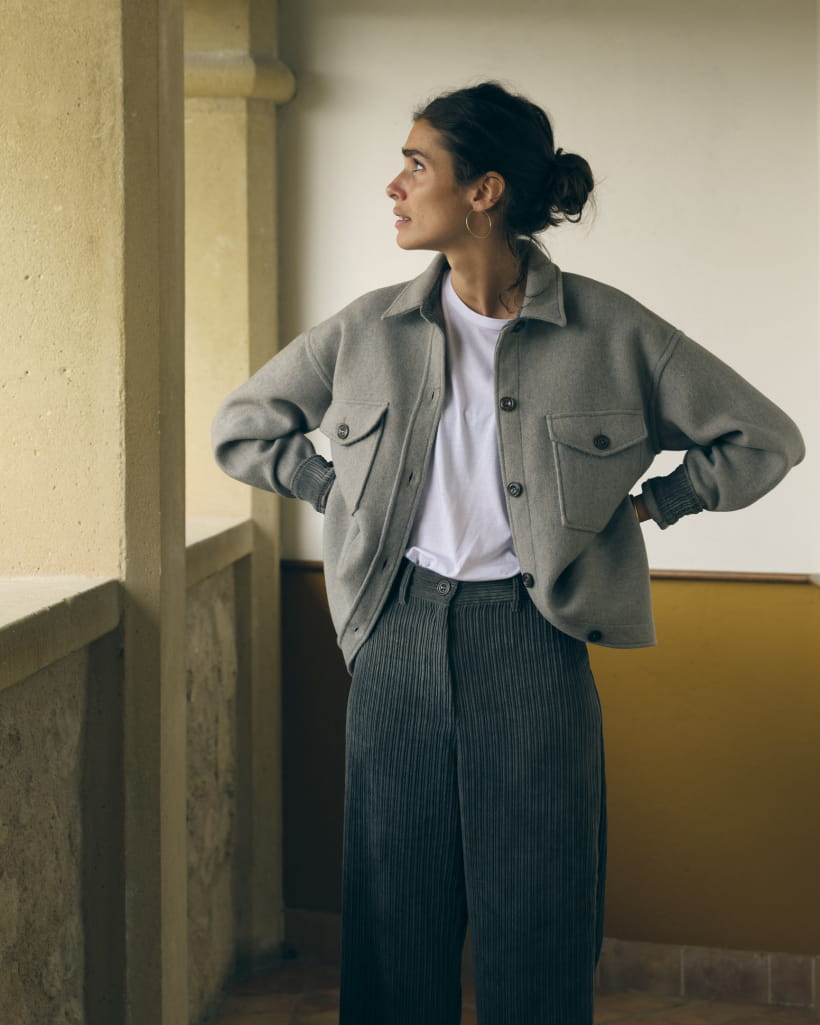 WHERE DO YOU DRAW YOUR INSPIRATION FROM?
We draw our inspiration from everywhere. Marine and I have a huge digital library of images that appeal to us. We value it like a treasure. A treasure trove of holiday photos, furniture found in a market, details that caught our eye in a shop we thought was beautiful.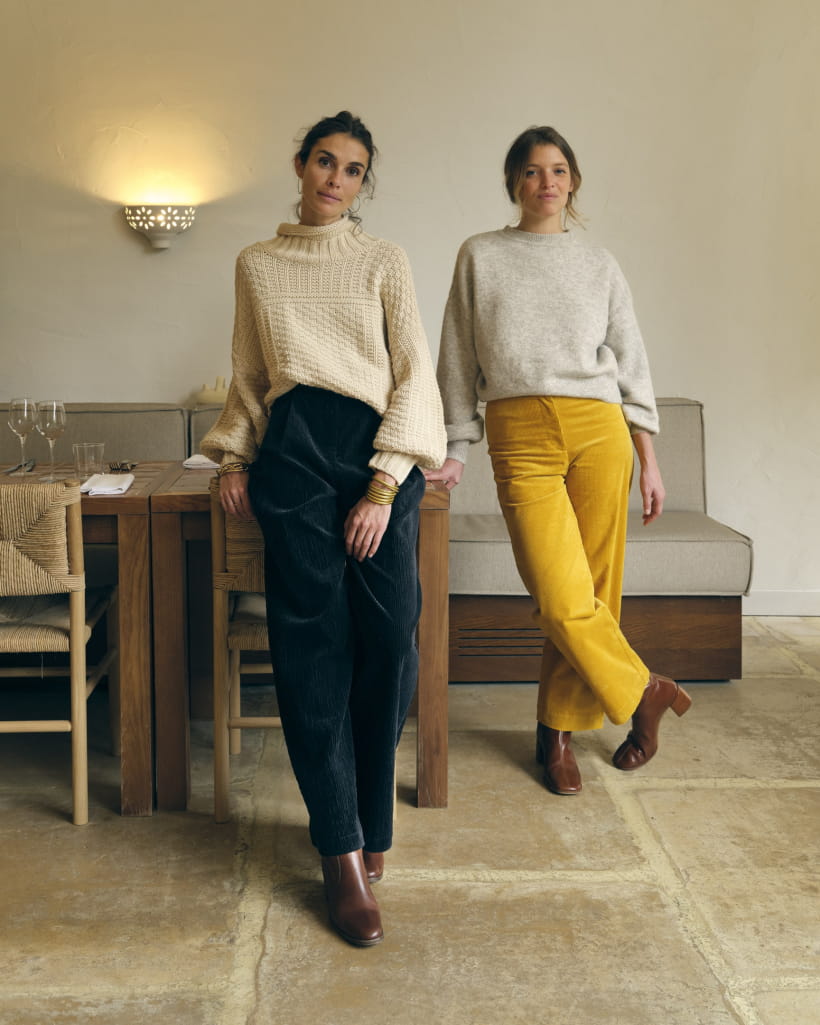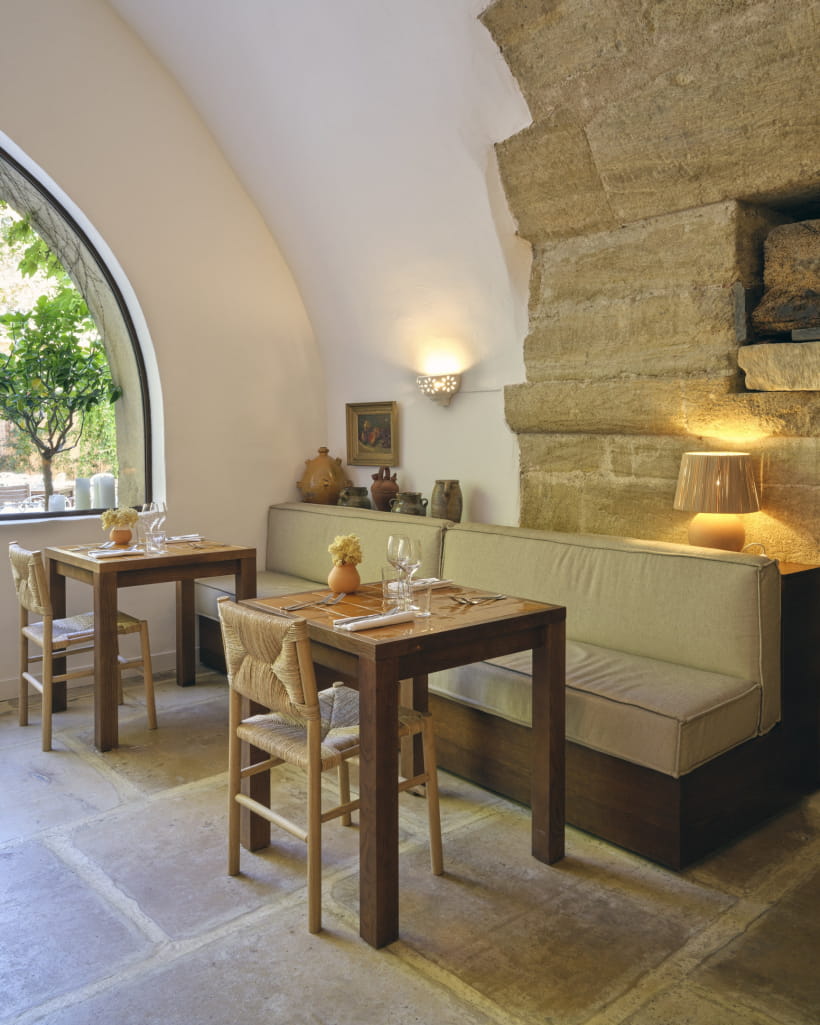 HOW WOULD YOU DEFINE EACH OTHER?
Paula: Marine is the strong, quiet one; she's extremely patient and efficient. I rely heavily on her to bring this rigour into what we do.
Marine : Paula is sunny; that's the first word that springs to mind! She's full of energy and creativity, has a thousand ideas a second, and is a joy to work with!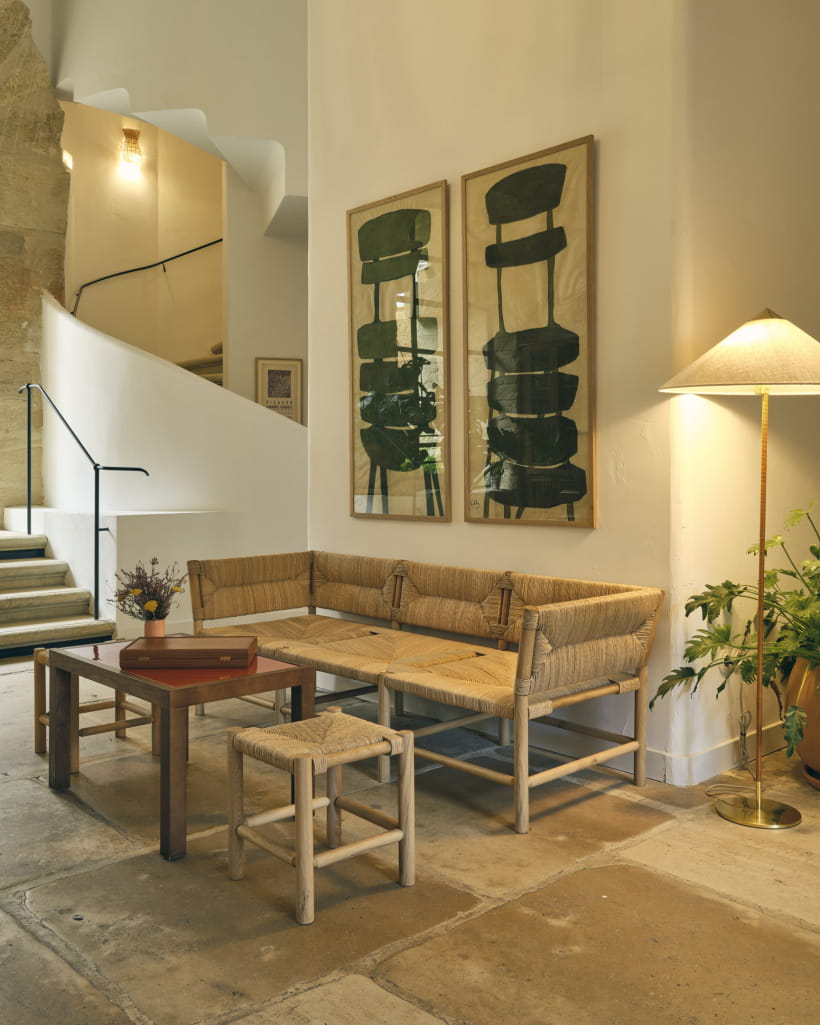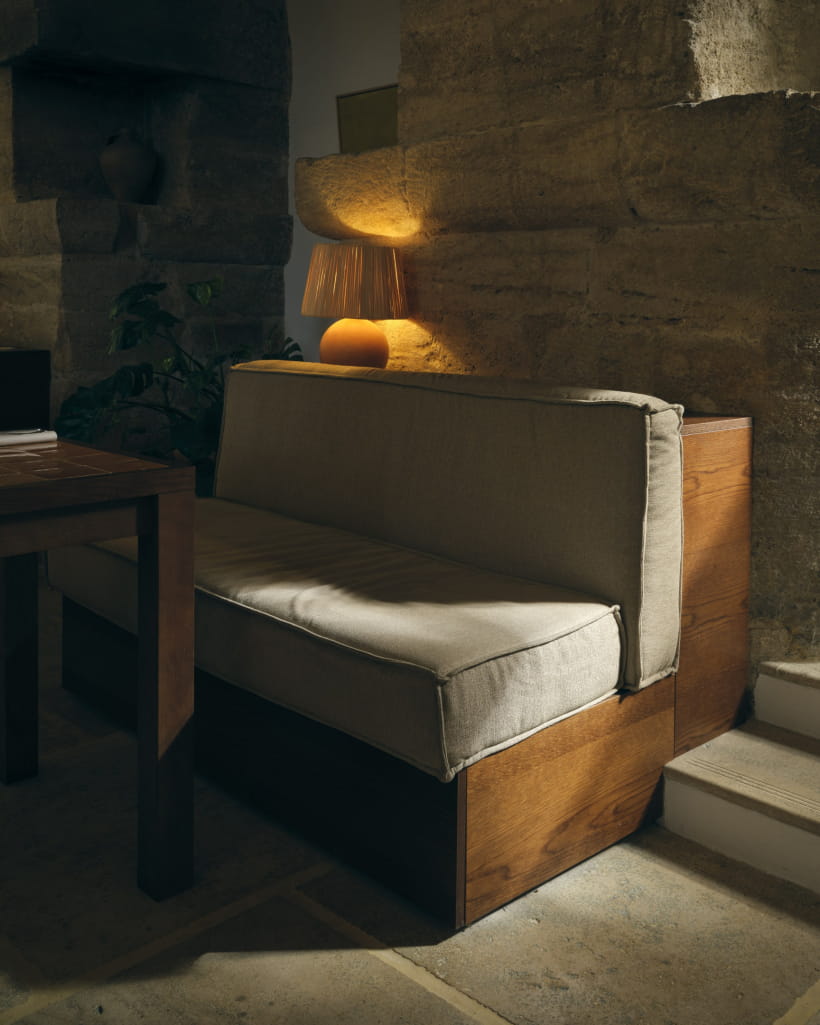 YOU OPERATE BETWEEN PARIS AND MARSEILLE, DOES THE SOUTH OCCUPY AN IMPORTANT PLACE IN YOUR CREATIVE PROCESS?
Paula: Of course! The south is a way of being, of seeing and feeling things. There's a bit of the south in each of our projects. The Moulin de Lourmarin really allowed us to express ourselves freely and to work with materials that mean a lot to us.
Marine : Very much so. This first project in the south of France was a breath of fresh air for us. We're very attached to Marseille and Provence. We dreamed of being able to show our vision of this region through a project.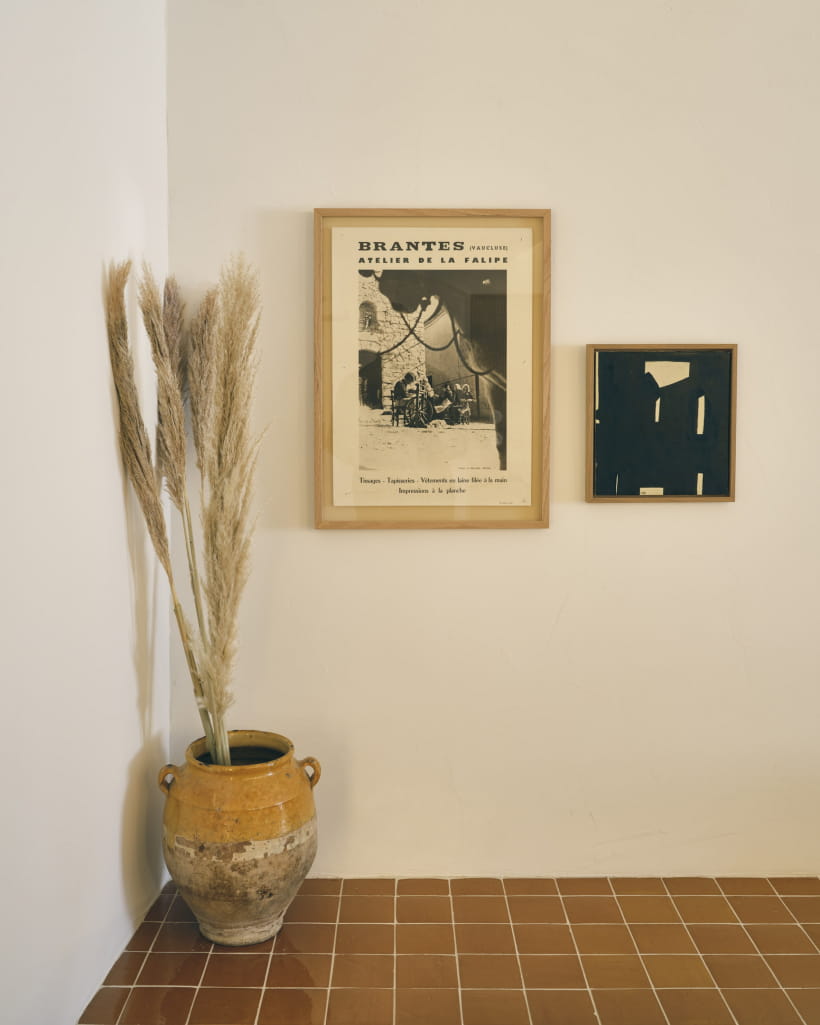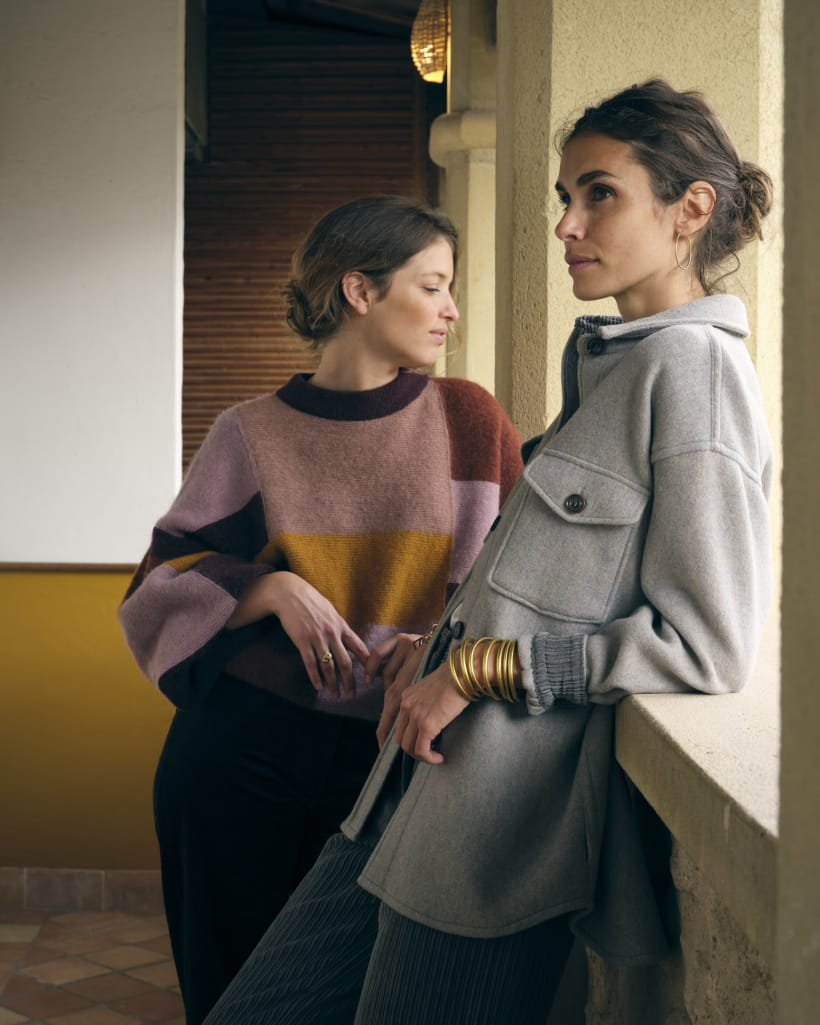 CAN YOU TELL US ABOUT THE PROJECT YOU CARRIED OUT AT THE HOTEL DU MOULIN IN LOURMARIN?
For the Moulin de Lourmarin, the inspiration was obvious, we were in familiar territory, and know the region very well. It was important not to make a Provencal pastiche. That would have been in poor taste. We went back to the Pagnol books, to the details that had impressed us in our grandmothers' houses, and we took a tour of the region's craftspeople.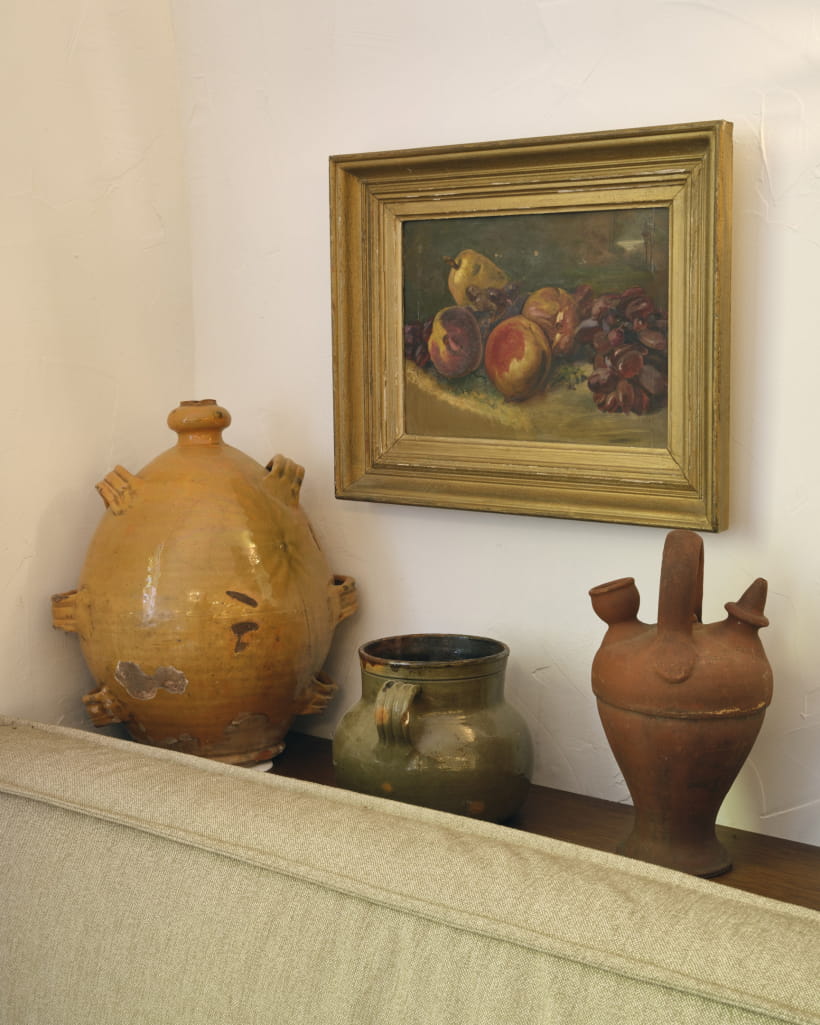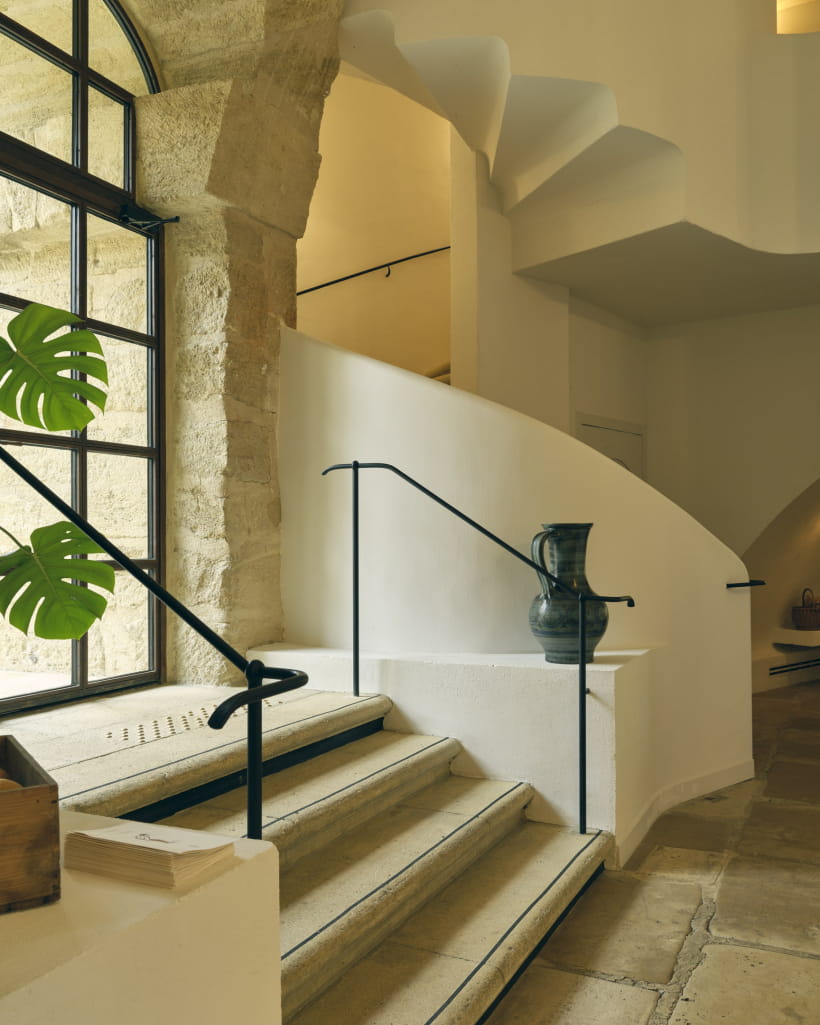 YOU ARE CURRENTLY WORKING ON NEW PROJECTS, CAN YOU TELL US MORE?
We are working on two new hotels for the same hotel group as the Moulin. There are two new locations in the region, more at the "luxury" end of the market and with much larger landscaped areas We're delighted! And we're still working on a few specific projects in Paris. We're lucky to have a great team to help us accomplish all of this at the same time.
Find the pieces worn by Paula and Marine