On the occasion of the "Book Club" theme of the new Sessùn Fall - Winter 2021 collection, Sessùn Alma welcomes the artist Inès Mélia in Marseille, for a personal exhibition - the first of the artist - mixing humor and softness so well evoked in her title "LE DÉLIRE DÉLIVRE".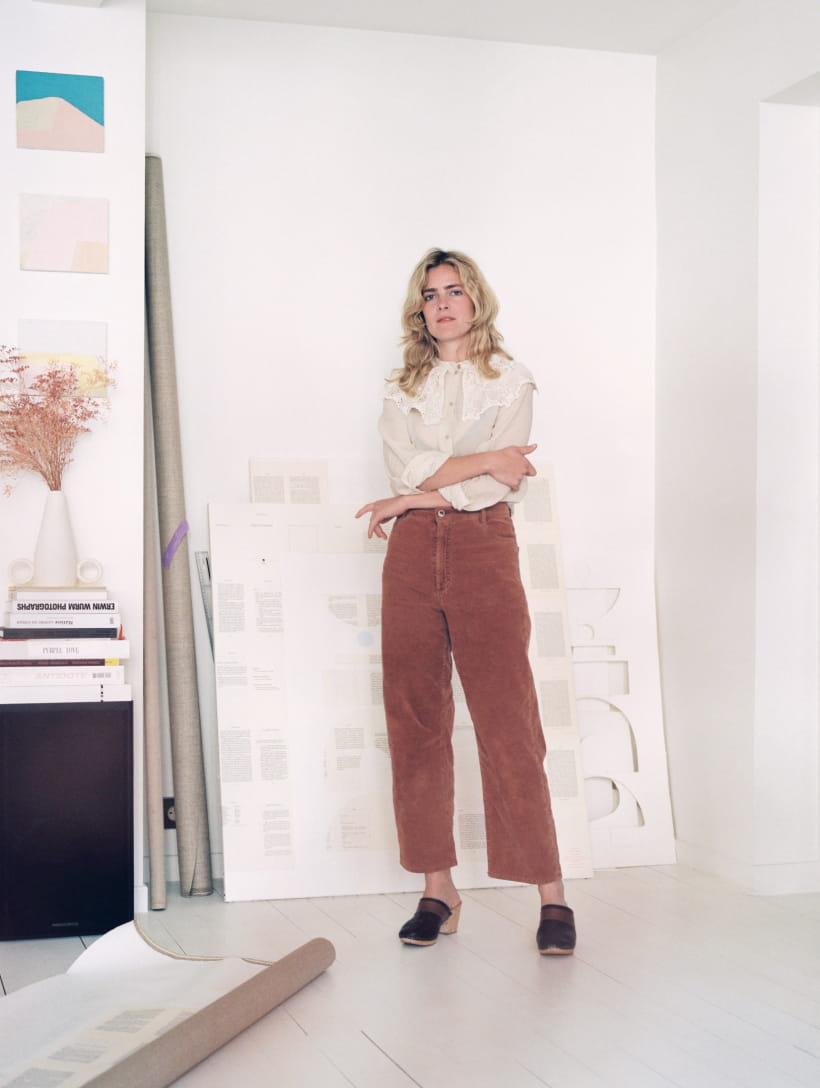 CAN YOU TELL US ABOUT YOUR BACKGROUND?
I studied art history in Paris, then I worked for a gallery and with Jérôme Sans. At the same time, I was mixing and producing soundtracks for fashion. I focused my research on sound by creating the Brouhaha, an audio Instagram account and library of very unusual sounds, gleaned from around the world. Painting and music have always been part of my life!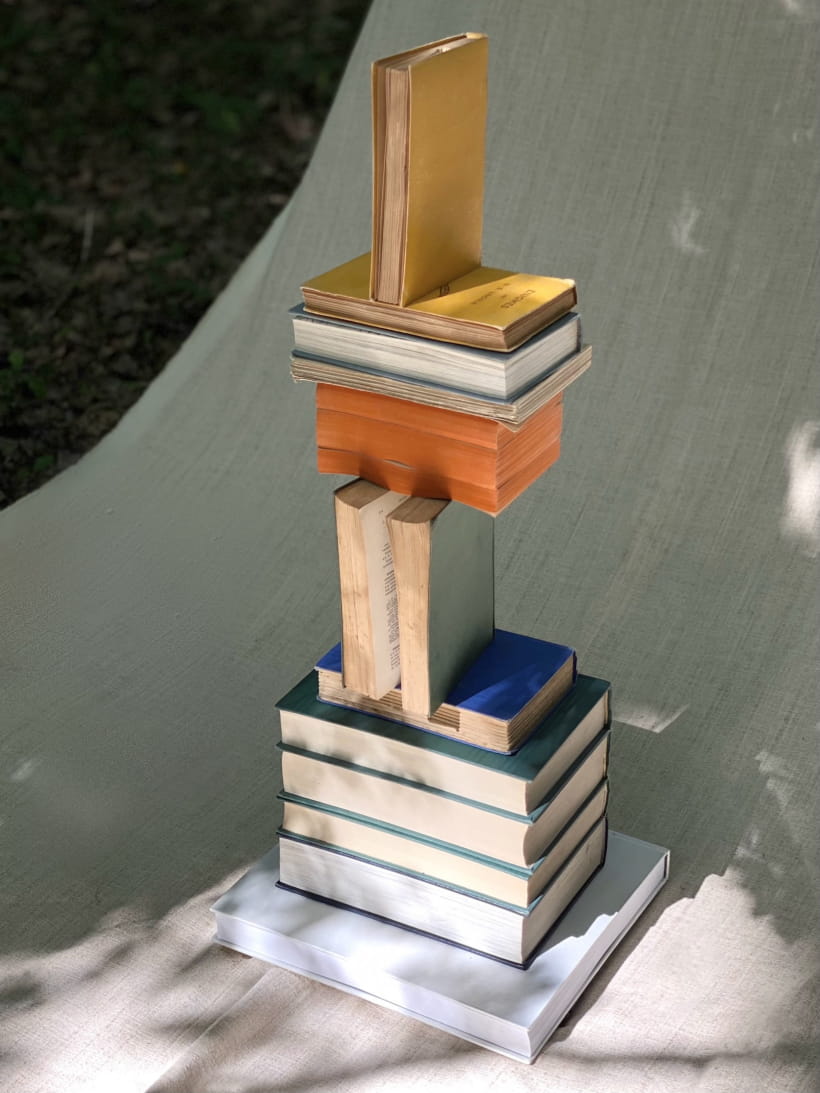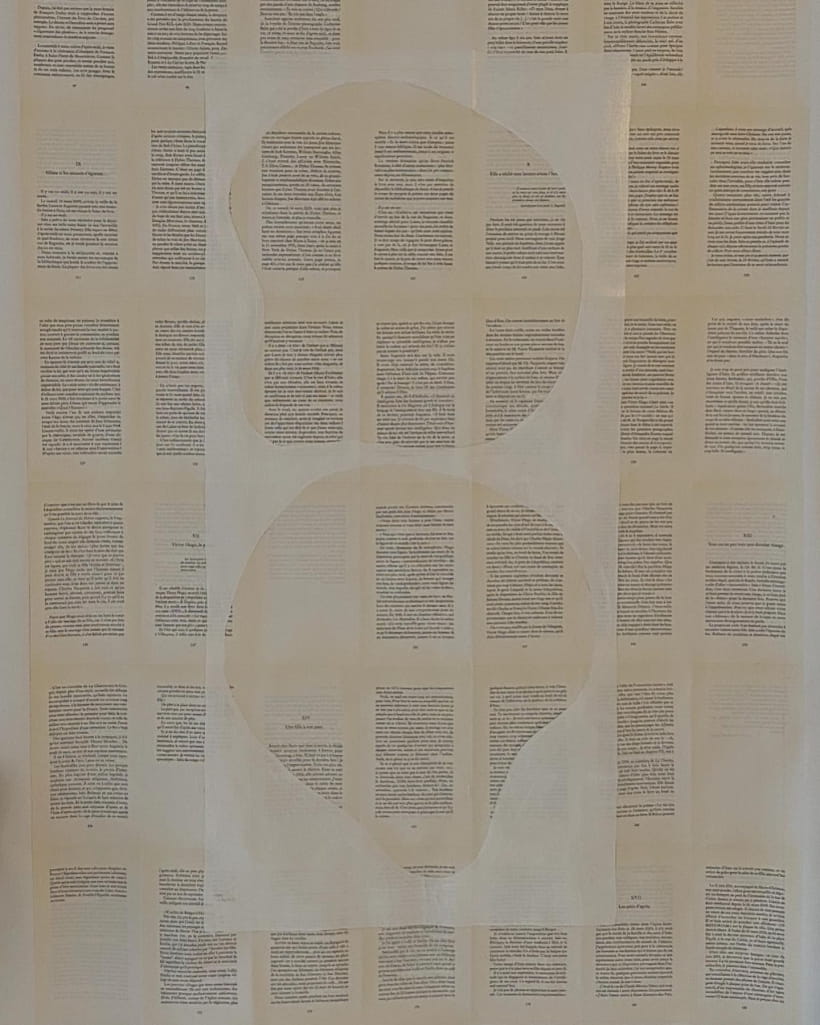 WHEN AND HOW DID YOU DEVELOP YOUR ARTISTIC SIDE?
I think it's always been there, my imagination often seems more real than real life itself! Ever since I was a child, I've enjoyed tinkering with things and painting.
HOW WOULD YOU DESCRIBE YOUR CREATIVE PROCESS?
Most often an idea comes to me and I look for the most suitable medium to create it.
THE THEME OF DAILY LIFE AND DOMESTIC LIFE IS VERY PRESENT IN YOUR WORK, CAN YOU TELL US ABOUT IT?
As I no longer have a studio, I became interested in the theme of domestic life, as I was forced to work and paint at home. I create ephemeral sculptures with the things available in my apartment, like the family tableware, cheese, books and so on. I like this idea of the gap between the things around us and what is familiar to us, the infra-ordinary as Georges Perec called it.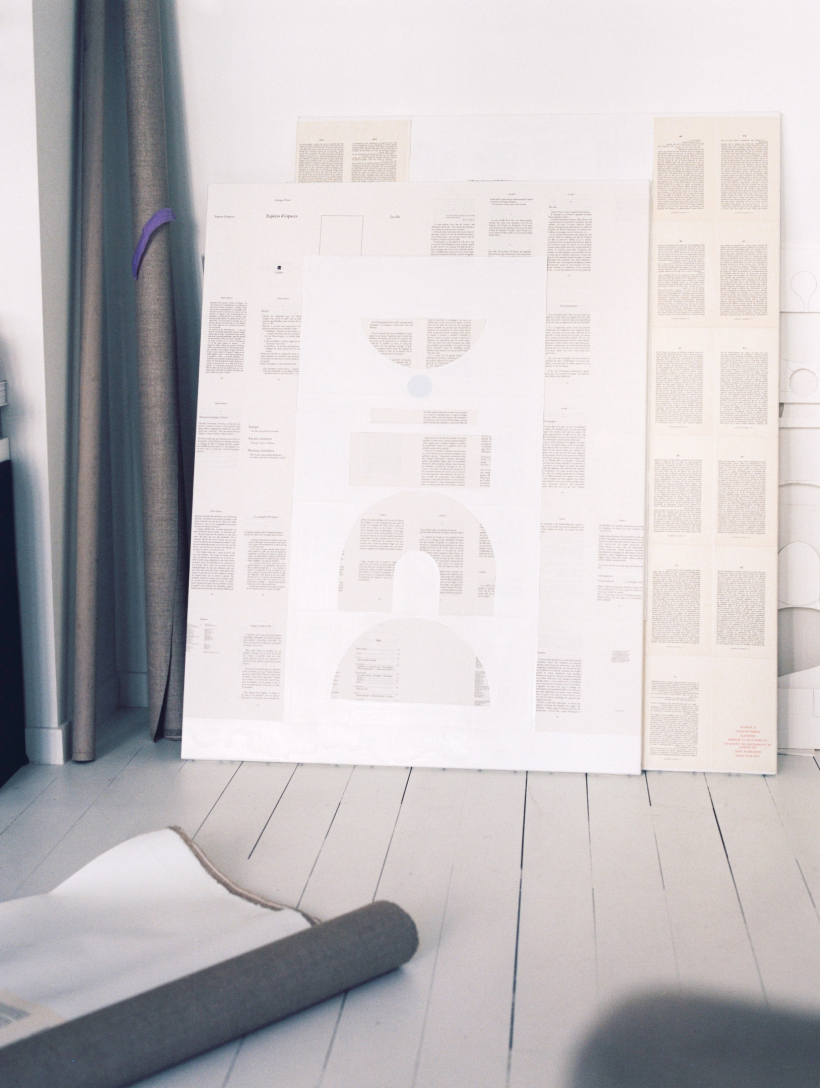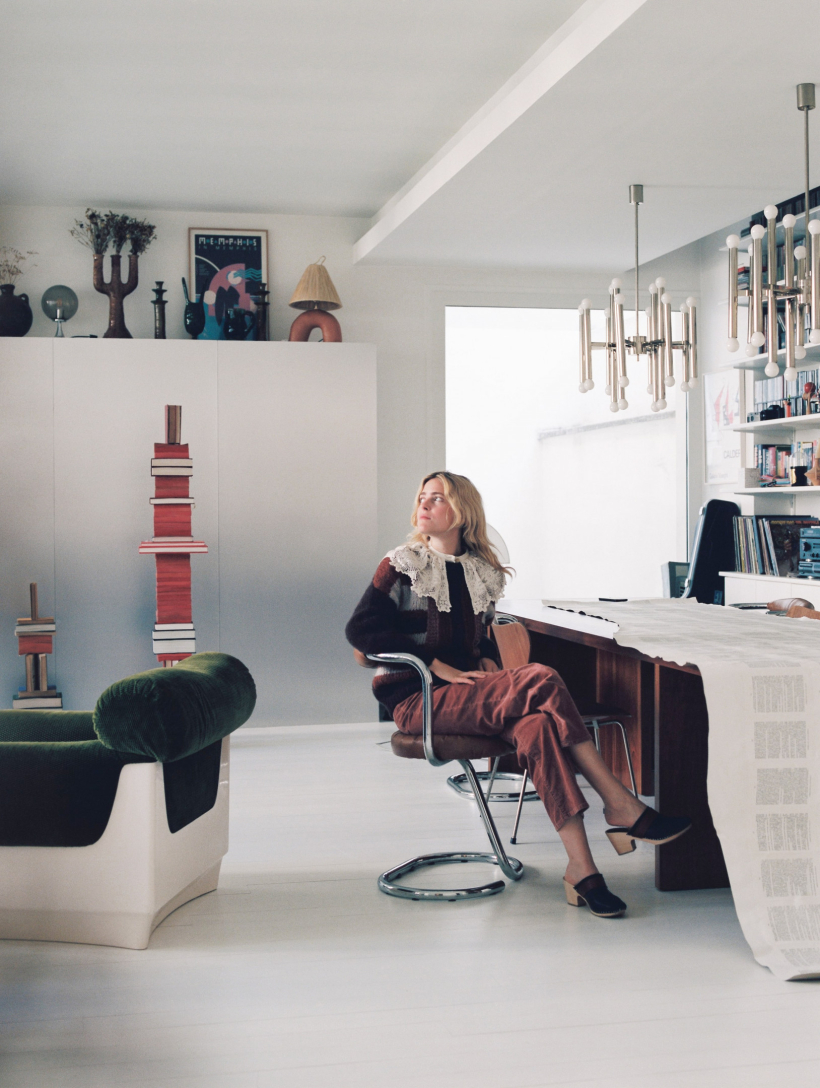 WHAT ARE YOUR MAIN INSPIRATIONS, YOUR FAVOURITE TRENDS OR ARTISTS?
Humour and playfulness are essential. I really like Memphis, Ettore Sottsass's vision, his attitude, and a hint of derision applied to everything. I am inspired by multiple things and people, without one being more important than another. At the moment I'm reading poetry (Georges Perros) while finishing the last season of Breaking Bad!
YOUR EXHIBITION "LE DÉLIRE DÉLIVRE" IS ABOUT THE BOOK AS AN OBJECT SO WHAT DOES THAT SYMBOLISE FOR YOU?
Books are very interesting because they contain a multitude of meanings and are extremely symbolic as objects of knowledge. Paradoxically, books can elevate us but they can also scare us, put us at a distance. I have a lot of fun with the idea that a book is a sacred object, a chapel, something serious that is handled with delicacy. On Instagram there's a fashion for books being used as decoration. After all, isn't a book a medium like any other? Are we allowed to make sculptures out of books, to mutilate them?
AS AN ARTIST, HAVE YOU EVER EXPERIENCED BLANK PAGE SYNDROME? IF SO, WHAT DO YOU DO TO FIND INSPIRATION?
Of course, sometimes I'm not inspired but I've never experienced the frustration of blank page syndrome, I never start from scratch in fact. More or less consciously I impose a constraint on myself, a certain direction. In this sense I feel quite close to L'Oulipo, the group that Georges Perec belonged to and whose book 'La disparition' that was written without using the letter E, is a wonderful example of an extreme constraint that pushes you to go beyond yourself.
HOW DID YOU ENCOUNTER SESSUN AND WHAT KIND OF RELATIONSHIP DID YOU FINALLY BUILD WITH US?
Sessun came about primarily through an encounter because Emma, the brand's creator, is a friend. I am very sensitive to her poetic vision and to the world she has created based on what she is passionate about, which is fashion but also travel, the taste for craftsmanship and know-how, all of which I share with her.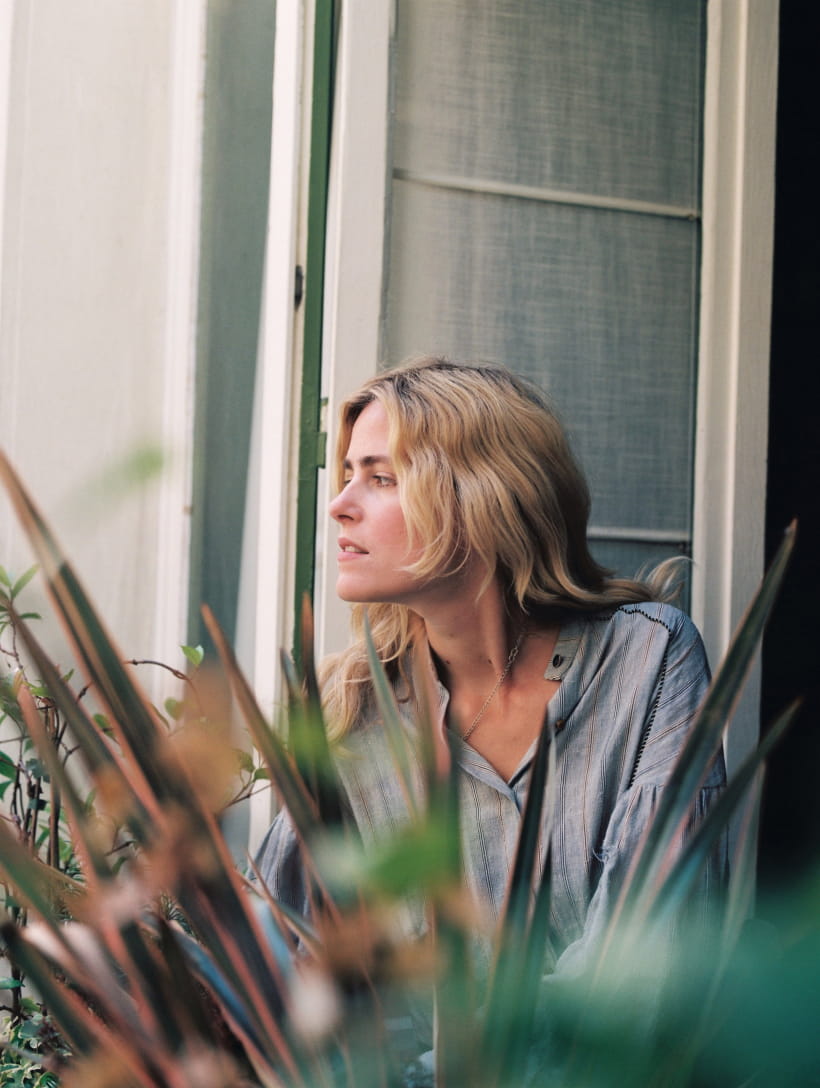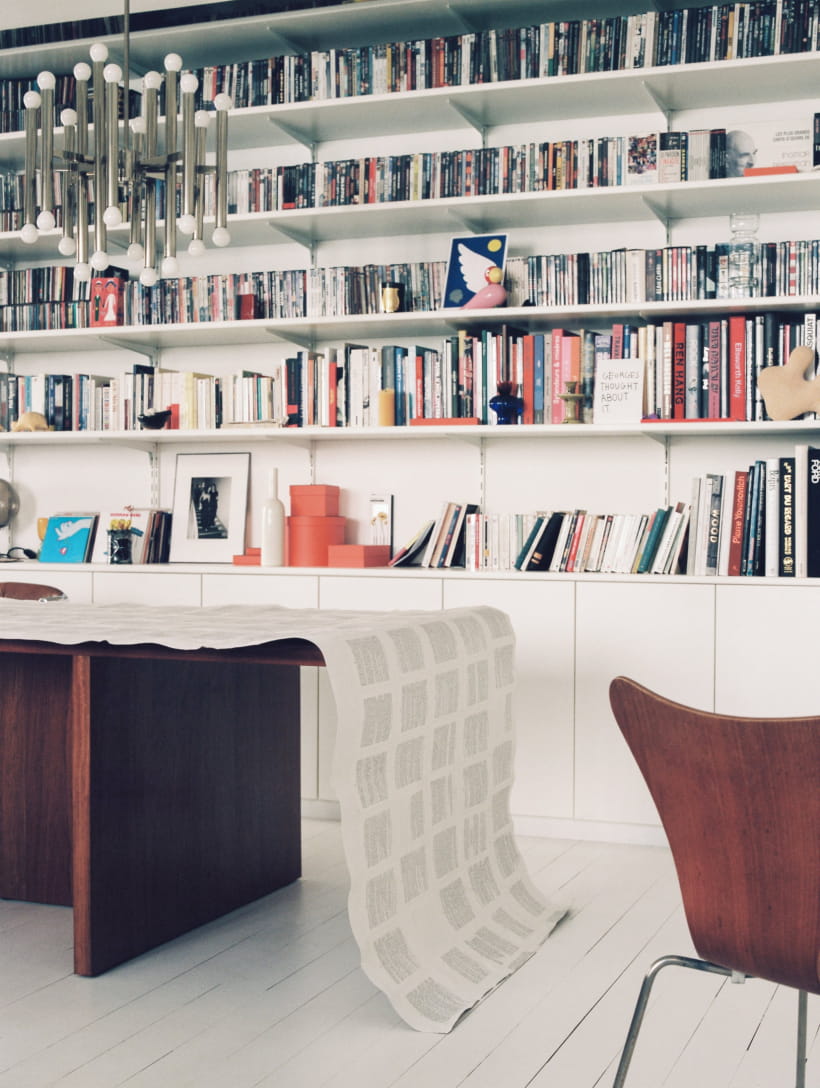 DO YOU HAVE ANY OTHER PROJECTS AT THE MOMENT OR IN THE FUTURE?
My first book, The Domestic Life, has just been published by Rvb books!
Discover the exhibition "LE DÉLIRE DÉLIVRE" from October 21st at Sessùn Alma in Marseille.
Digital and silver photographs by Timothée Chambovet