A pictorial language of contemplative beauty, universes that blend together, poetic and creative adventures shared with Sessùn...Charlotte Lapalus is a photographer at heart and a well-rounded artist who this year publishes her first book: "Marlène".
We took this opportunity to ask about her inspirations and projects.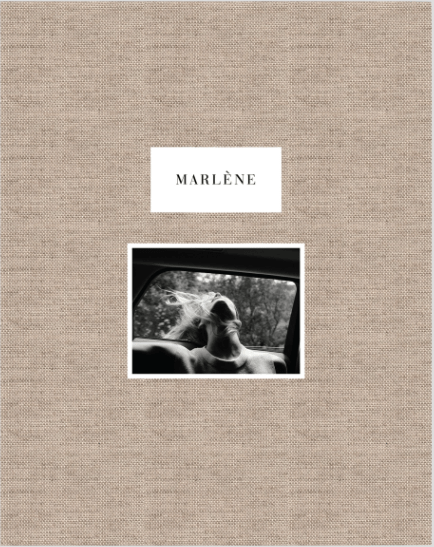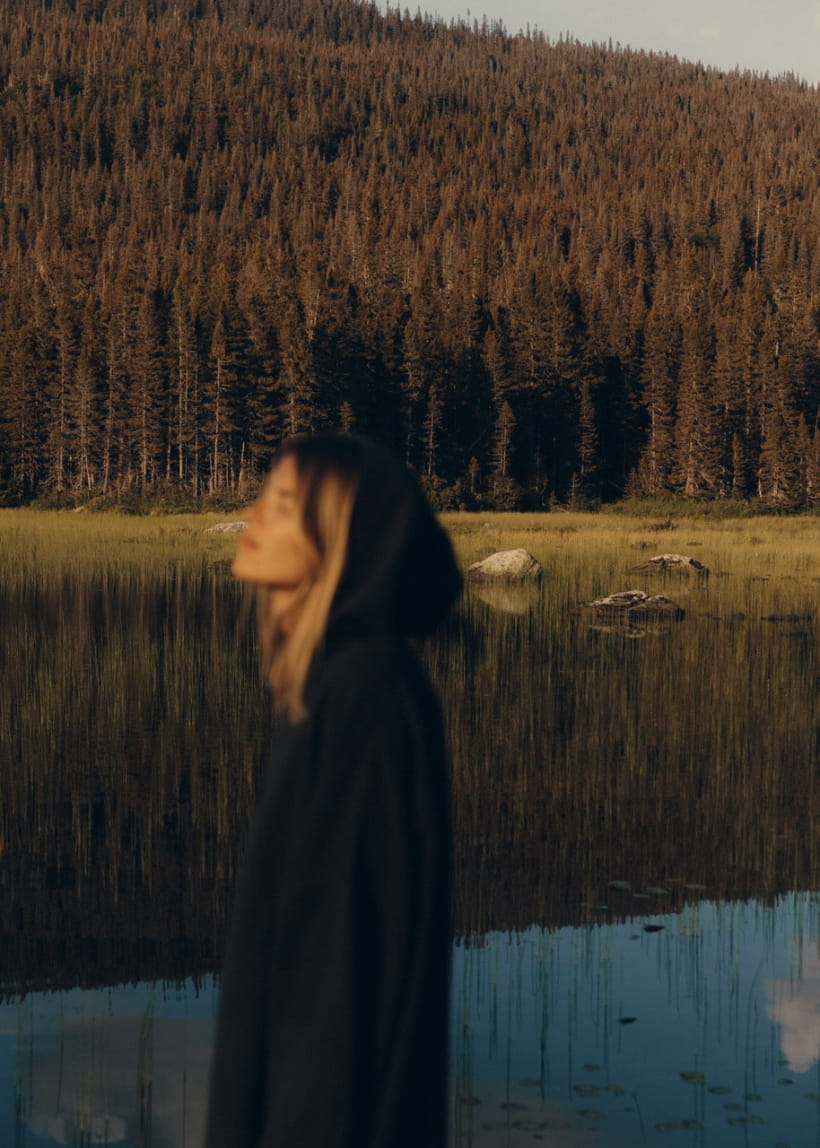 CAN YOU INTRODUCE YOURSELF, WHAT IS YOUR BACKGROUND?
I was born and raised in Marseille. I studied law for 7 years and worked as a notary's assistant for two very long years before realizing it wasn't the right job for me. Photography was my passion, I wanted to create images to travel and escape from my "bureaucratic" daily life. So I quit my job and took a leap of faith...at first, I was the only one who believed it would work! I've never studied photography, which gave me a little impostor syndrome: having undergone lengthy university studies, I thought every profession required formal training...but no! Reality is quite different: I think it's important to believe in yourself and your choices. Passion guided my aspirations, hard work made them come true. Photography started out as an escape, then it became a matter of course, a journey. Why this medium? I'm fascinated by our relationship to images and their contemplative dimension. I like to observe, linger on details and witness the ephemeral.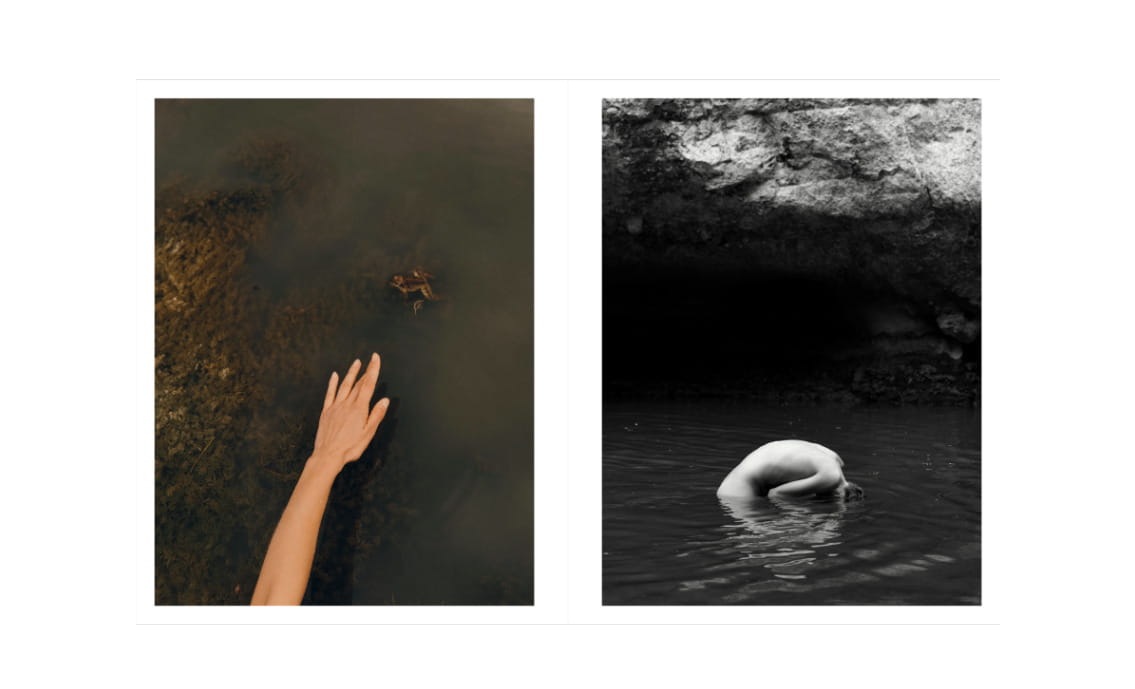 WHAT CAN YOU TELL US ABOUT YOUR RELATIONSHIP WITH COLOUR?
I like to photograph what touches and moves me...light and colours are my main sources of inspiration. Having lived in the South of France all my life, I grew up immersed in warm hues, such as ochre and rust red, which are often found in my images. To my mind, they echo my grandparents' terracotta floors, Marseille's orange rooftops and the oblique light of the summer sunset over the sea. I work a lot on colours in my pictures, in the same way that a painter uses his pigments. Most of the work is done beforehand: I choose my location, subject, style and accessories in order to achieve an accurate, harmonious rendering of colours.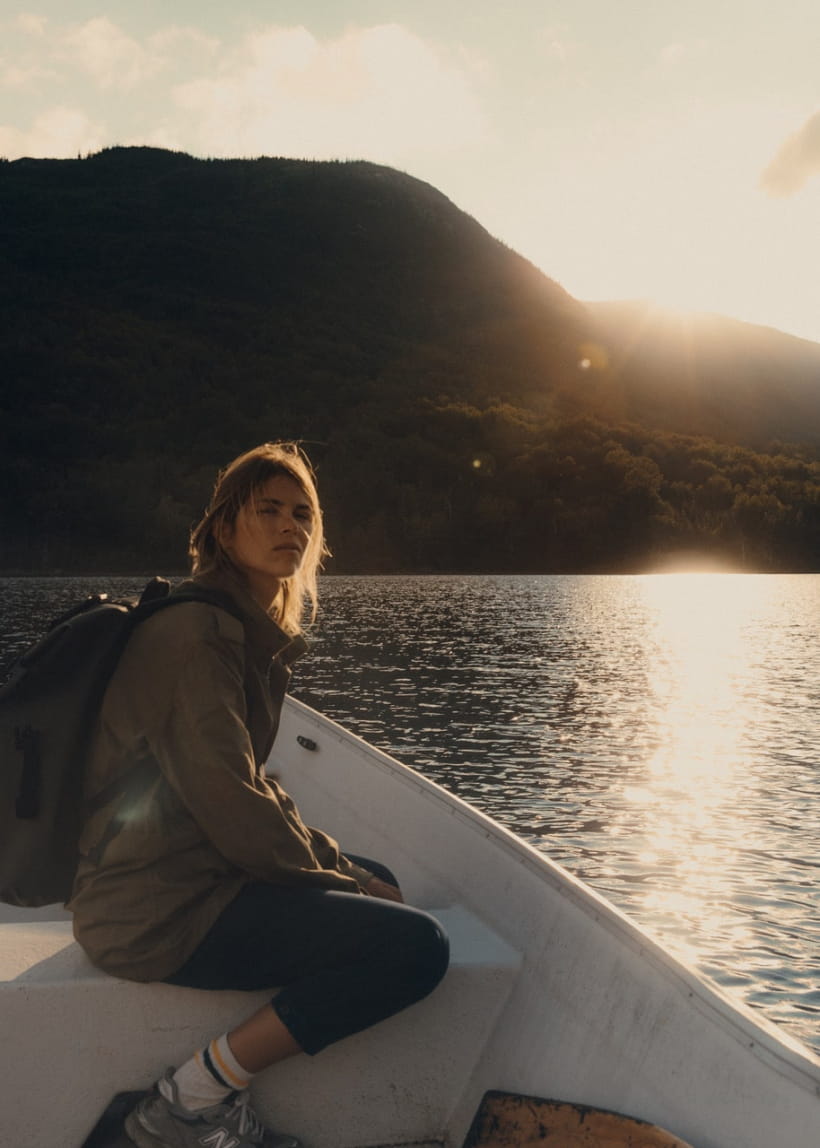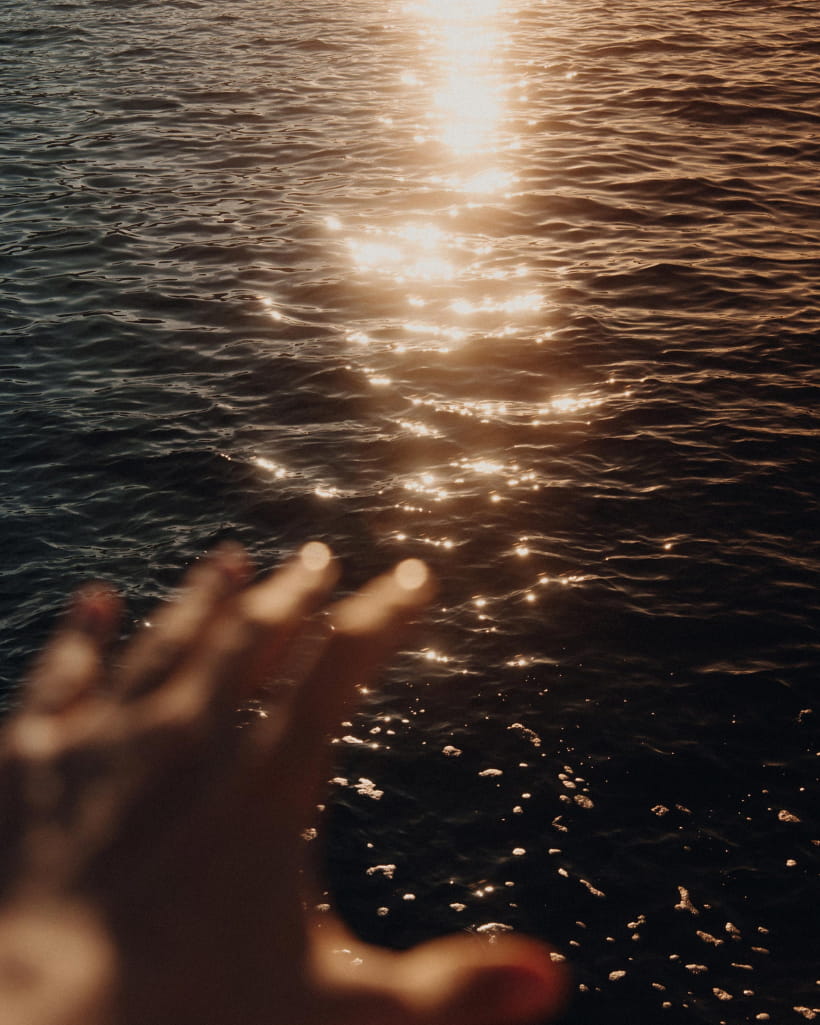 WHAT IS YOUR RELATIONSHIP WITH BOOKS? ARE THEY A SOURCE OF INSPIRATION TO YOU?
I love reading, books feed my imagination. When Françoise Sagan describes the torpor of a summer romance in the South of France in her novel "Bonjour Tristesse", the images come to me and refuse to leave until I make them into a series. Poems inspire me a lot as well, as do films.
YOUR FIRST BOOK, "MARLENE", IS COMING OUT THIS MONTH. HOW DID THIS PROJECT COME TO BE?
The project was born from a meeting with Marla. A model I'd just worked with, Gabrielle Dubois, told me all about her, her beauty, her aura. I fell in love with her before I even met her. I decided to get in touch with her, we met in person and my first feeling was quickly confirmed. We started creating together, telling stories, and so our partnership was born. Marla is basically me, but better (laughs). Her rebellion against the world, her self-confidence combined with a great fragility...everything about her seduced me. We met every 3 months or so to "take pictures", both of us aware that it was an escape valve, a parenthesis in our lives. Currently, a book of a few dozen pages has been published, but we could easily have put together five volumes, given the number of pictures we've created together... At first I saw Marla as my muse - she was timeless, allowing me to create, but my approach changed rapidly. I realized that I saw myself in her and decided to put her on the stage of my own life. My series are full of situations and feelings that I have experienced and made into photographs. They convey my strength, enthusiasm and carefreeness, but also my fragility and mistakes. They also feature numerous landscapes and stolen moments: travelling and discovering different cultures is an important part of my life, one essential to be included in this extremely personal book.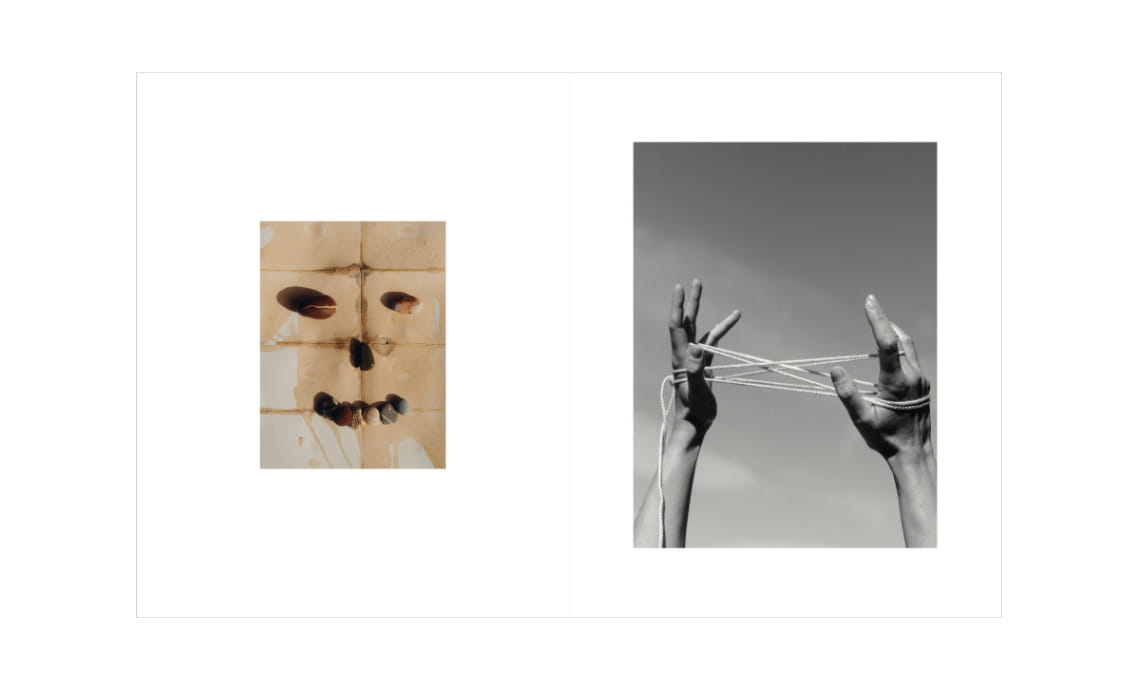 YOUR PUBLISHER IS LIBRARYMAN. WHAT LED YOU TO MAKE THIS CHOICE?
My book project was already well underway when Tony from Libraryman contacted me to suggest we collaborate on a book. And so, obviously...our adventure began!
HOW DID YOU FIRST HEAR ABOUT SESSÙN?
I'm from Marseille, so I've been familiar with the Sessùn brand since I was very young... When I took up photography, I dreamed of doing a photoshoot for Sessùn; I've always found their campaigns to be full of poetry and travel. Eight years ago, I remember feeling very intimidated when I reached out to Emma, Sessùn's founder, asking her to let me borrow some items for a photo series on the theme of "virgin suicide". The series was never released, but Emma and I constantly draw inspiration from it. We began really collaborating 4 years after this first meeting and now we love working together because things always go very smoothly and we're on the same exact wavelength. I've been into Sessùn since I was very young, we speak the same language.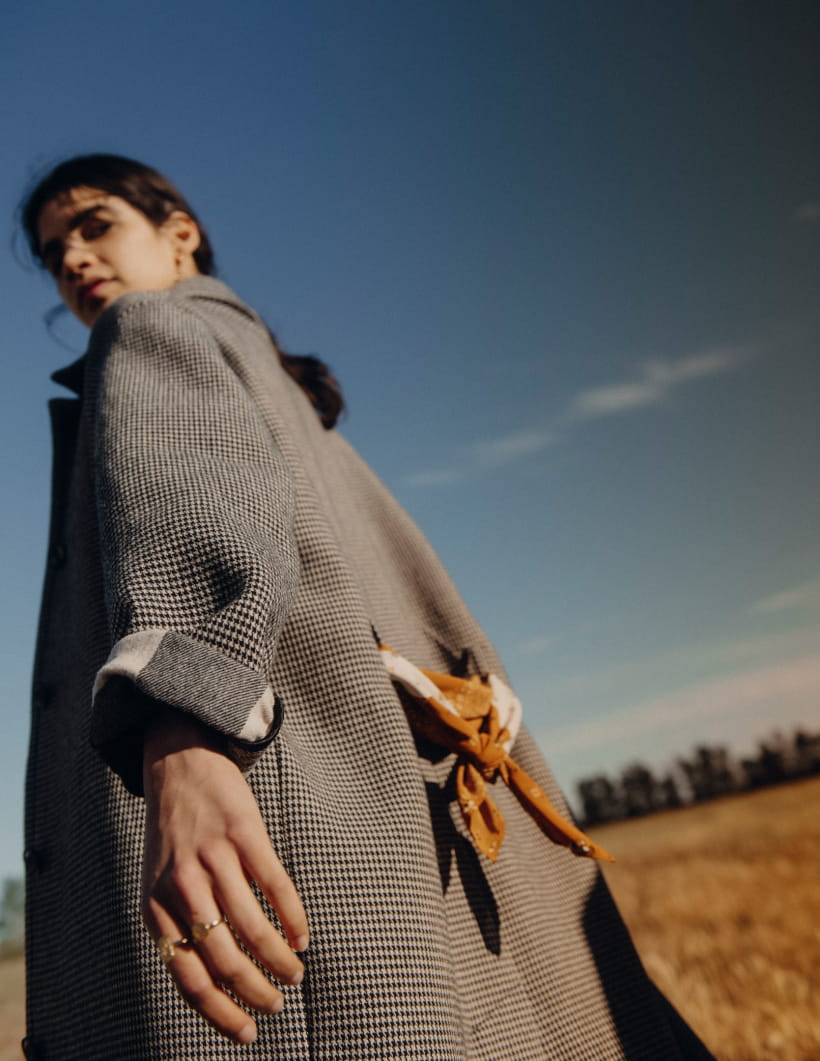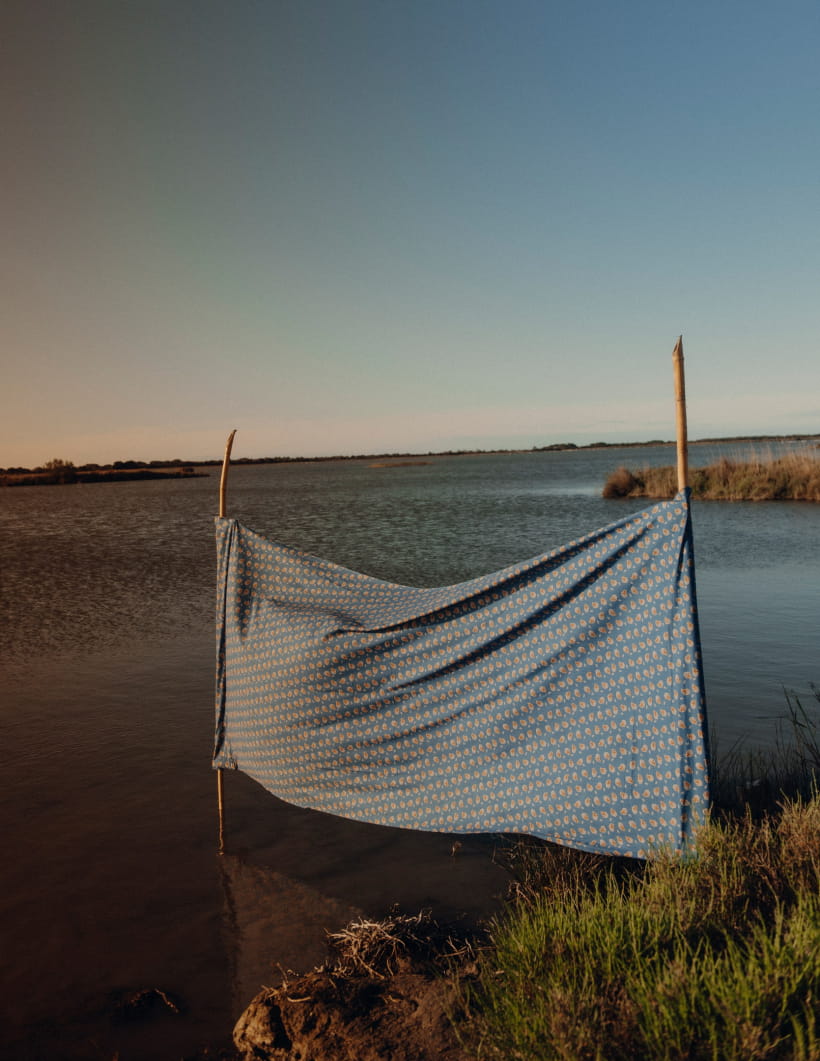 YOU HAVE COLLABORATED ON MANY PROJECTS WITH SESSUN, WHICH WAS YOUR FAVOURITE AND WHY?
We always have a fantastic time during our photoshoots, it's always a pleasure for my team and I to work with the Sessùn team! We laugh together and have tons of adventures...we also enjoy good food, which is very important for all of us ;) It's a hard question to answer, because we create very different worlds for each shoot, all of them very inspiring! I'd say my favourite is our most recent collaboration, shot two weeks ago for the Back to Earth collection. The venue was beautiful, the set design by the talented duo, MEMORI STUDIO, was amazing and the Sessùn collection was very inspiring. But you'll have to wait a while longer to see it...mark your diaries for January
DO YOU HAVE ANY OTHER PROJECTS YOU'RE WORKING ON CURRENTLY OR COMING UP IN THE FUTURE?
Yes, life projects...the best of all!