In 2020, the designer and photographer Aurélie Lecuyer launched Grès Céramique: a collection of glazed ceramic lamps made by the potter Benoit Audureau, with whom she works hand in hand.
We went to visit their workshop in Maine et Loire, where Benoit gives shape to Aurélie's drawings by working with local clays, sourced from brick factories and small potteries in the area.
An opportunity for us to talk with Aurélie Lecuyer about the origin of this project.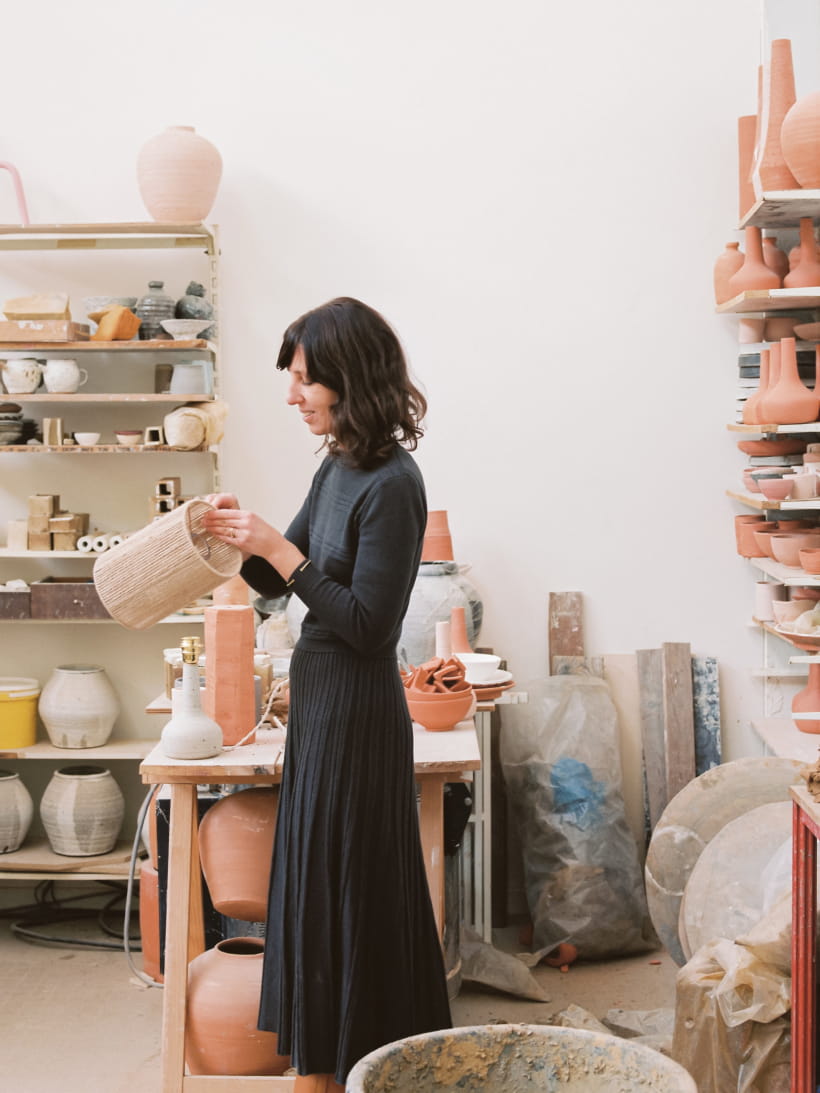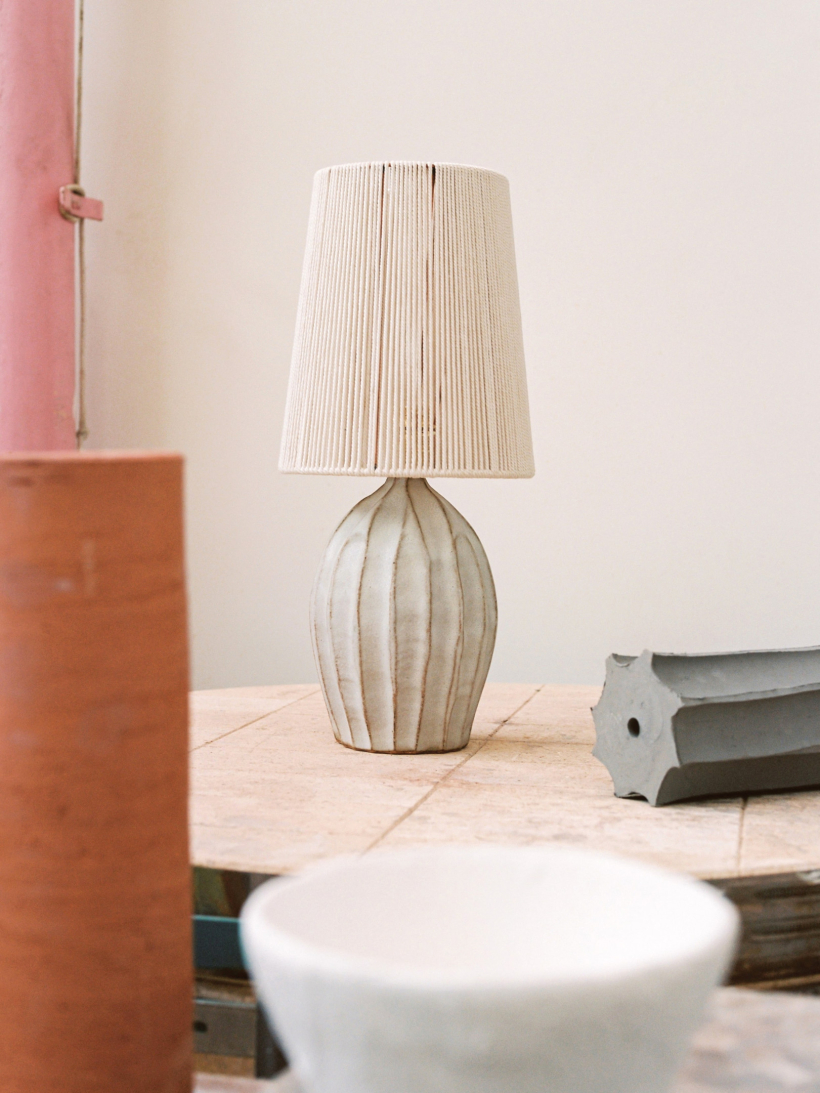 CAN YOU INTRODUCE YOURSELF AND TELL US ABOUT YOUR CAREER?
I was born in Paris, then I grew up on the Atlantic coast, but we moved around a lot, and then I came back to Paris for my studies. Today I live near the ocean. After my children were born, I felt this yearning to return. I first studied fashion design at the Chambre Syndicale de la Couture Parisienne, and then worked in various design bureaux. When I left Paris, my work moved more towards photography. And now it's a mixture of both, style, and photography.
CAN YOU TELL US ABOUT "GRÈS CÉRAMICS", HOW DID THIS PROJECT COME ABOUT?
This project started after digging up some old ceramic lamps, especially those from a workshop called Grès du Marais. This workshop no longer exists today. I wanted to work on a project based on objects and crafts. I wanted something more concrete than a photo, something that could be physically made and then passed on. It's a personal project too, with no great production stakes, a certain slowness in its design, devoid of any seasonality, for something that would be durable over time. It's a project that created a relationship with a field I didn't know. It took me over a year, after unsuccessful attempts with workshops, to really render it the way I had in mind. Then I met Benoît Audureau, and his work on textures and enamels reflected the vision I had of this lamp. It was humble, sturdy and emotive.
WHAT ARE YOUR SOURCES OF INSPIRATION, YOUR INFLUENCES ?
There are lots of them. Images, landscapes, places, experiences, encounters.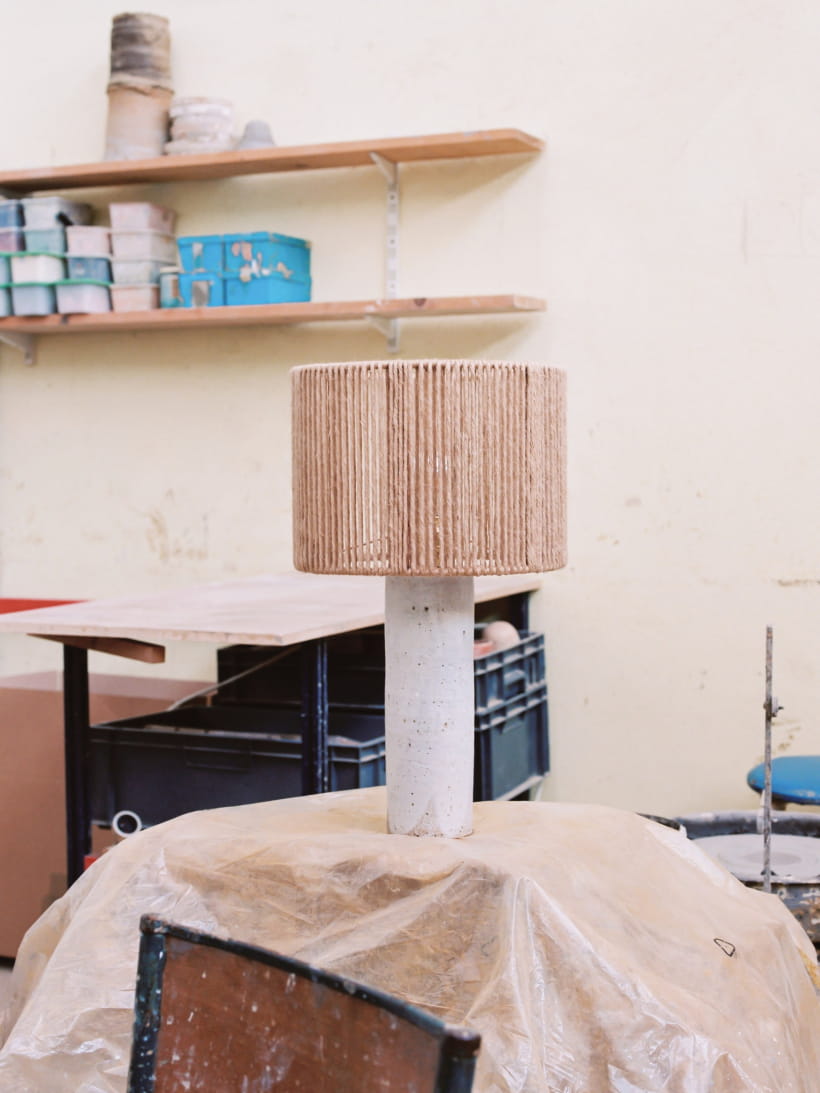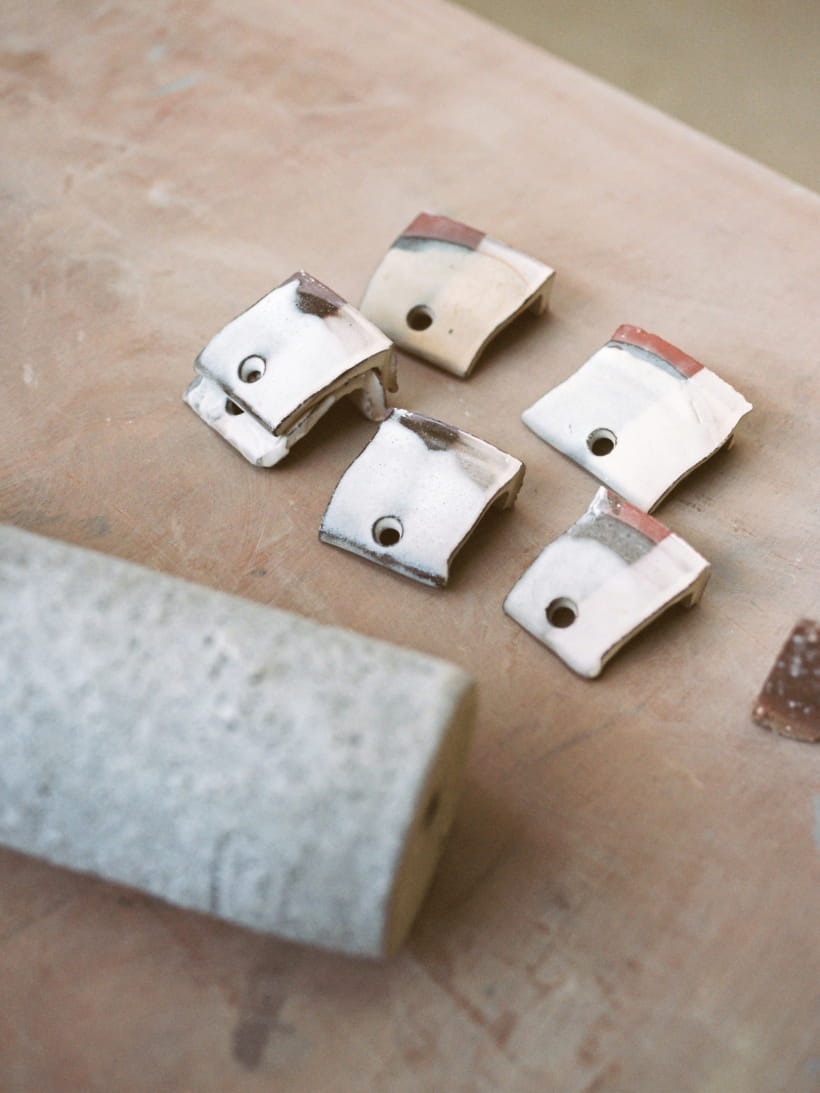 CAN YOU EXPLAIN YOUR CREATIVE PROCESS?
As I worked in design offices, I've retained a certain mania for iconography, for collecting images, bits of materials, drawings, and taking photos. I collect little things all the time, things that are sometimes quite valueless. Then there are a few sketches, which combine with inspirations for the materials, the colours.
WHY DID YOU CHOOSE TO FOCUS ON THE LAMP AS AN OBJECT? WHAT DOES IT SYMBOLISE FOR YOU?
Lamps have both a concrete relationship to everyday life and a more sentimental dimension because of the light they give out. They are both utilitarian and emotive objects. They have a symbolic value in an interior, they create an atmosphere.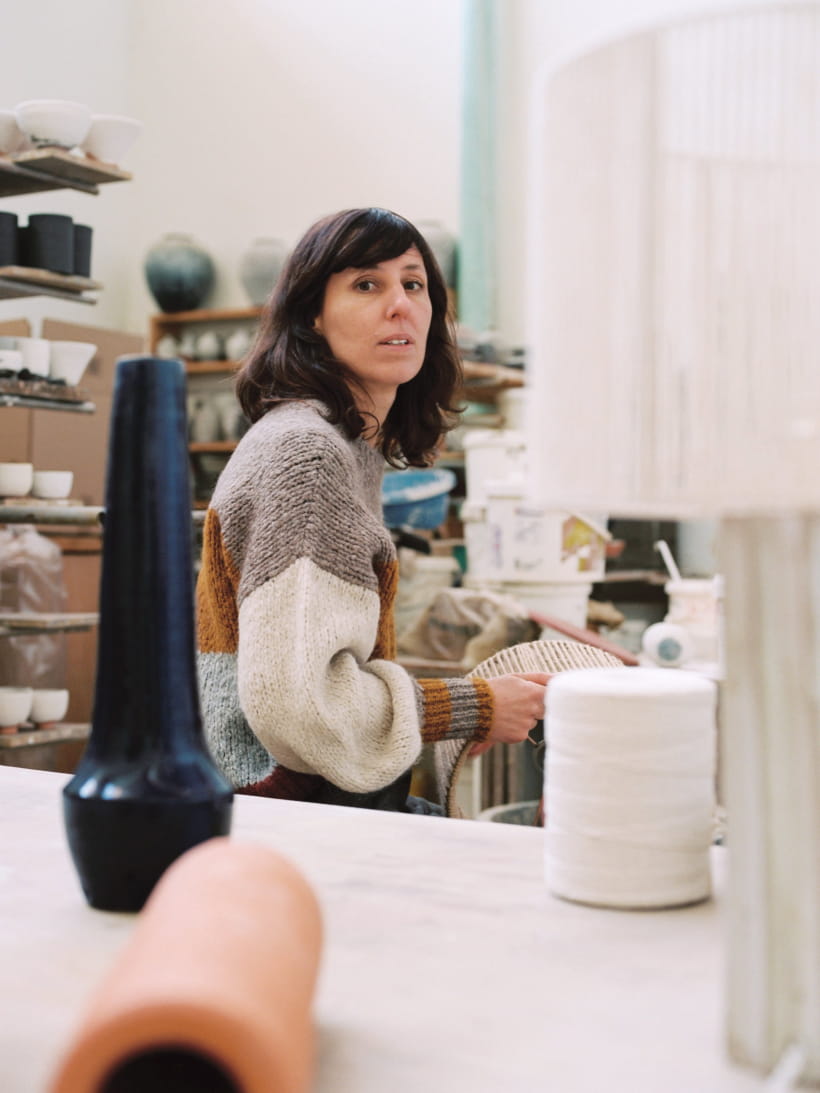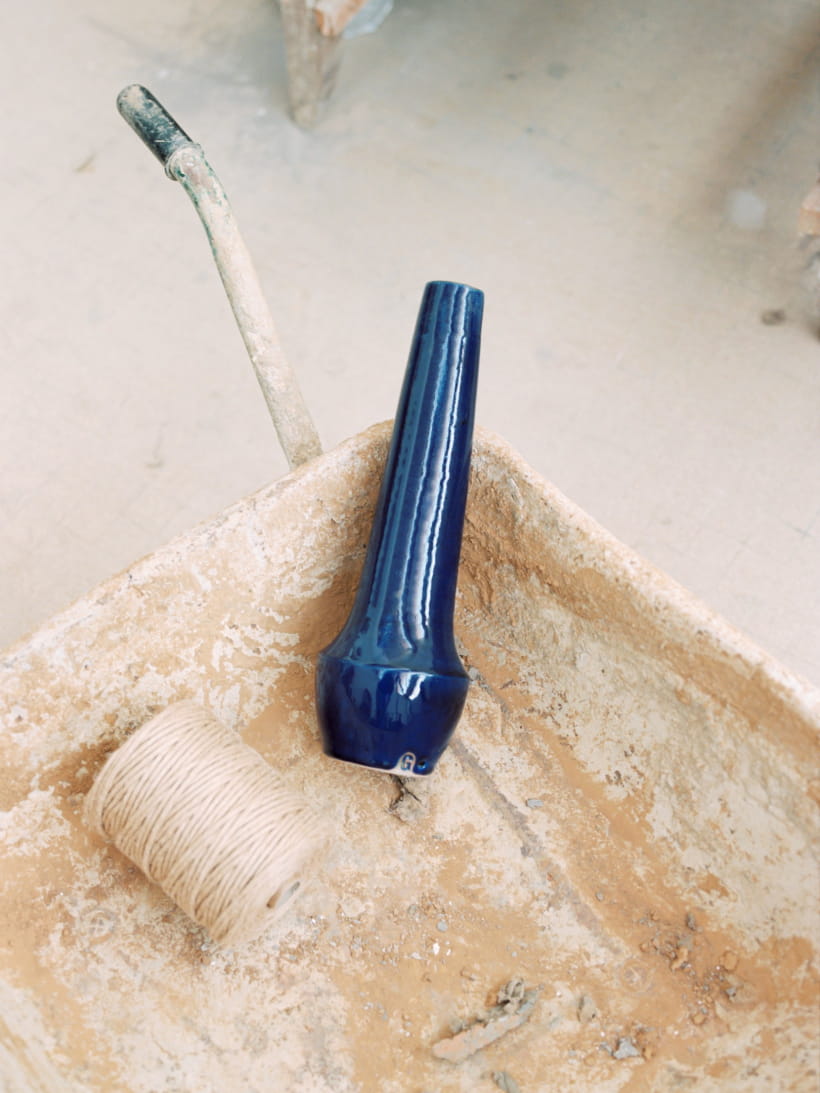 CAN YOU TELL US ABOUT YOUR RELATIONSHIP WITH STONEWARE? WHY THIS CHOICE OF MATERIAL?
Stoneware comes from the earth itself, from clay. It's a primitive connection we all share. A reassuring, direct, primary relationship with this material that has always been shaped by man. It's a return to a simple, basic relationship with the material side of things.
WHAT IS THE PIECE YOU ARE MOST PROUD OF?
I like pieces that are surprising, those that have colours that you wouldn't expect. During the firing process, the colour may vary depending on the clay used. I like the Halo design, because each lamp is markedly unique. The striping is never identical. It's a long way from industrial, serial production with its smooth perfection. Here the charm of the object comes from unpredictable occurrences in the manufacturing process.
CAN YOU TELL US ABOUT YOUR COLLABORATION WITH BENOÎT AUDUREAU?
With Benoît, everything was very natural. I think I was very lucky to come across his work, and that he agreed to collaborate on this project. He is a very humble person, who never gets tired of researching or the surprises that are part and parcel of ceramics. I love his unfussy relationship with the clay and the earth. He uses a local clay, which he makes himself. His way of working is very inspiring, very authentic.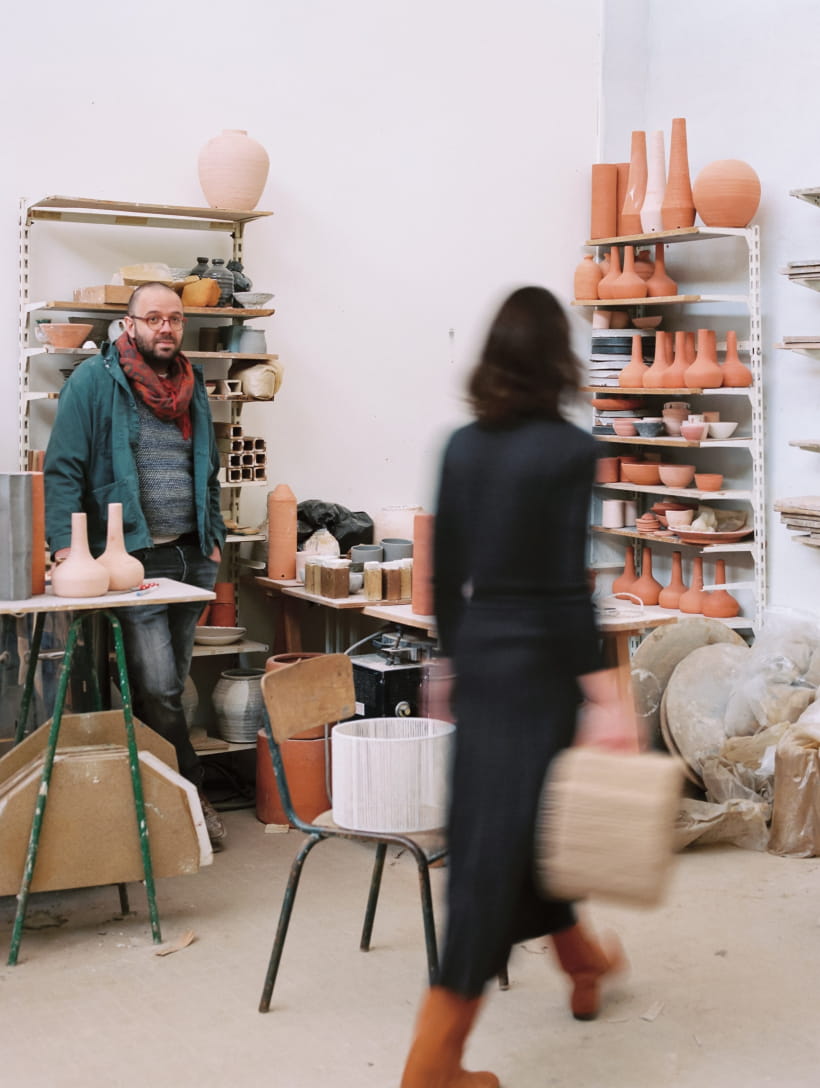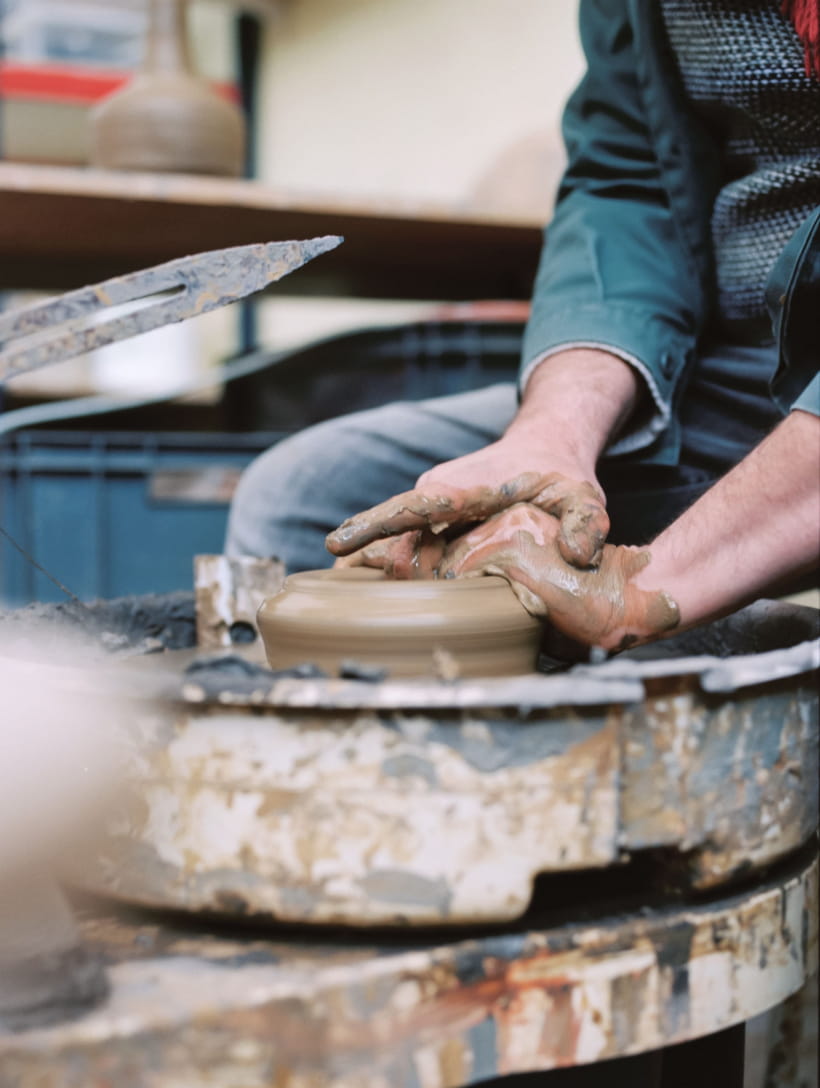 HOW DOES THE SESSÙN BRAND INSPIRE YOU?
When I started my studies, Sessùn was the start of everything. I followed how the brand developed. It is a brand that isn't fixed, and that calls for a mix of materials, colours and designs. Sessùn inspires me to travel, and to be free.
IS THERE ANY NEWS YOU WOULD LIKE TO SHARE WITH US?
I really liked the Georgia O'Keeffe exhibition and her relationship to colour, light and simplicity. Her vision of nature through her paintings.
CAN YOU TELL US MORE ABOUT ANYTHING YOU'RE PLANNING TO DO NEXT?
Maybe learn ceramics.
Photograhies : Timothé Chambovet