CRÉDIT PHOTOS : VICTORIA NOSSENT
After studying furniture design and interior architecture, Laura Greindl founded Atelier 365 in Brussels, a hybrid, collaborative project halfway between a traditional cabinetmaking school and a furniture workshop. For our Creative Flowering carte blanche, dedicated to research and experimentation, she imagined three seats created instinctively from off-cuts of solid wood, assembled using traditional cabinetmaking techniques. Interview.
Can you tell us about your career path?
I studied furniture design and interior architecture. I then worked for several architects before opening Atelier 365. My mother being a carpenter, I spent a lot of time in her workshop, making prototypes and all sorts of things.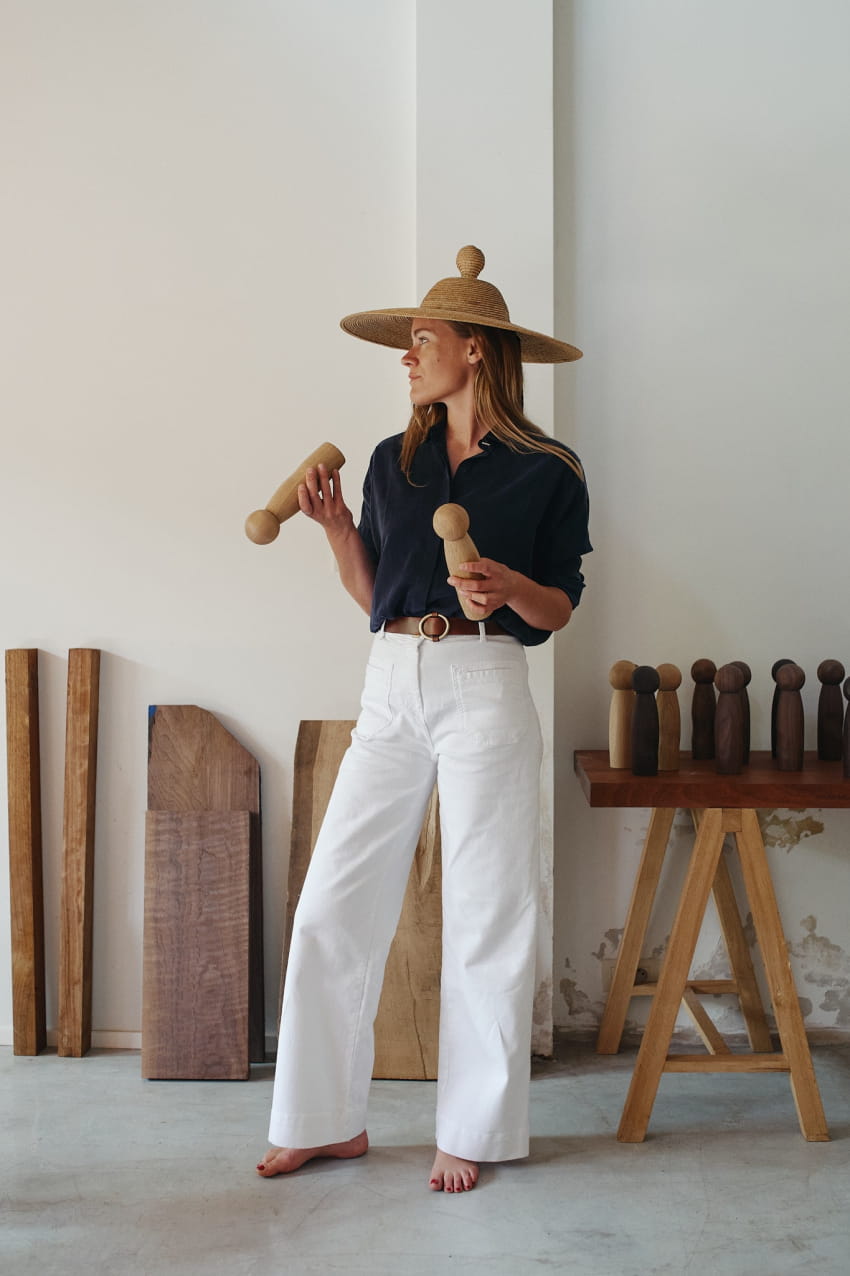 You founded Atelier 365 in 2012. What does the project involve?
Atelier 365 is first and foremost a traditional cabinetmaking workshop where we organize training courses. We make solid wood furniture and furnish interiors.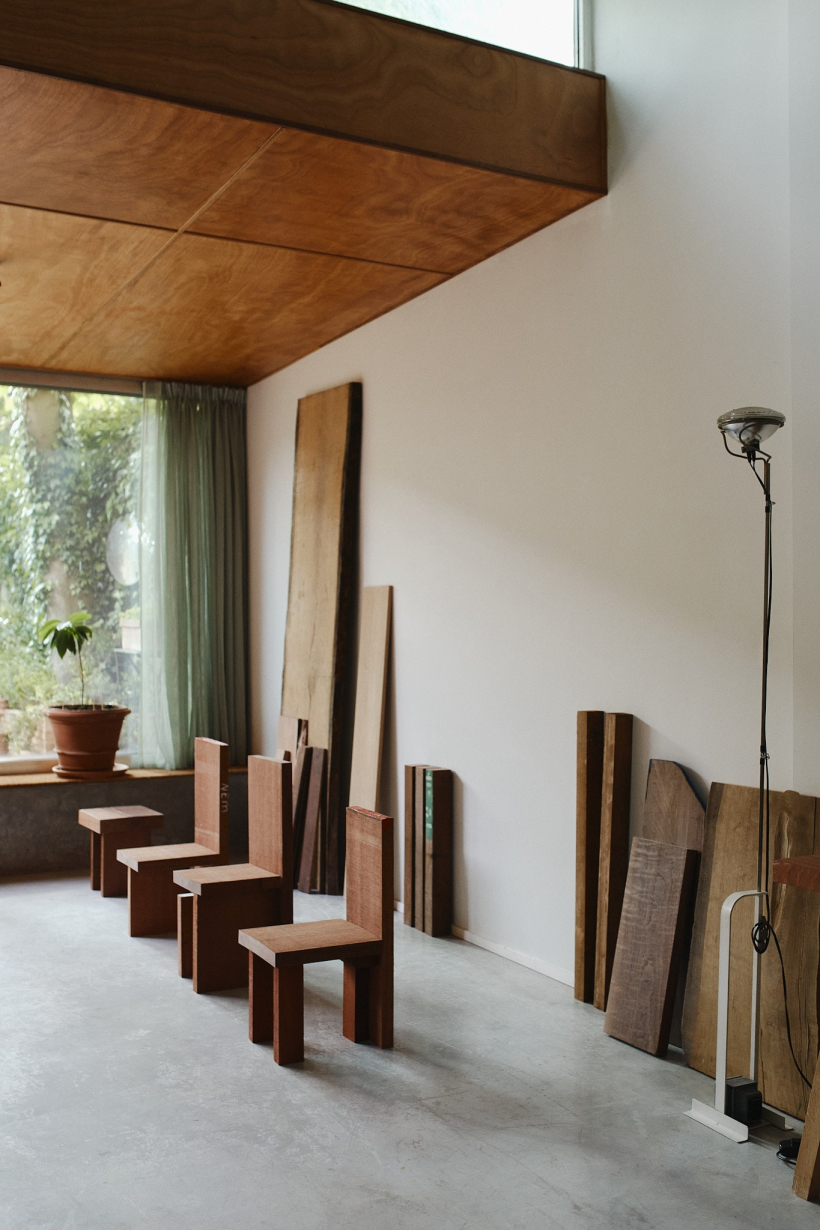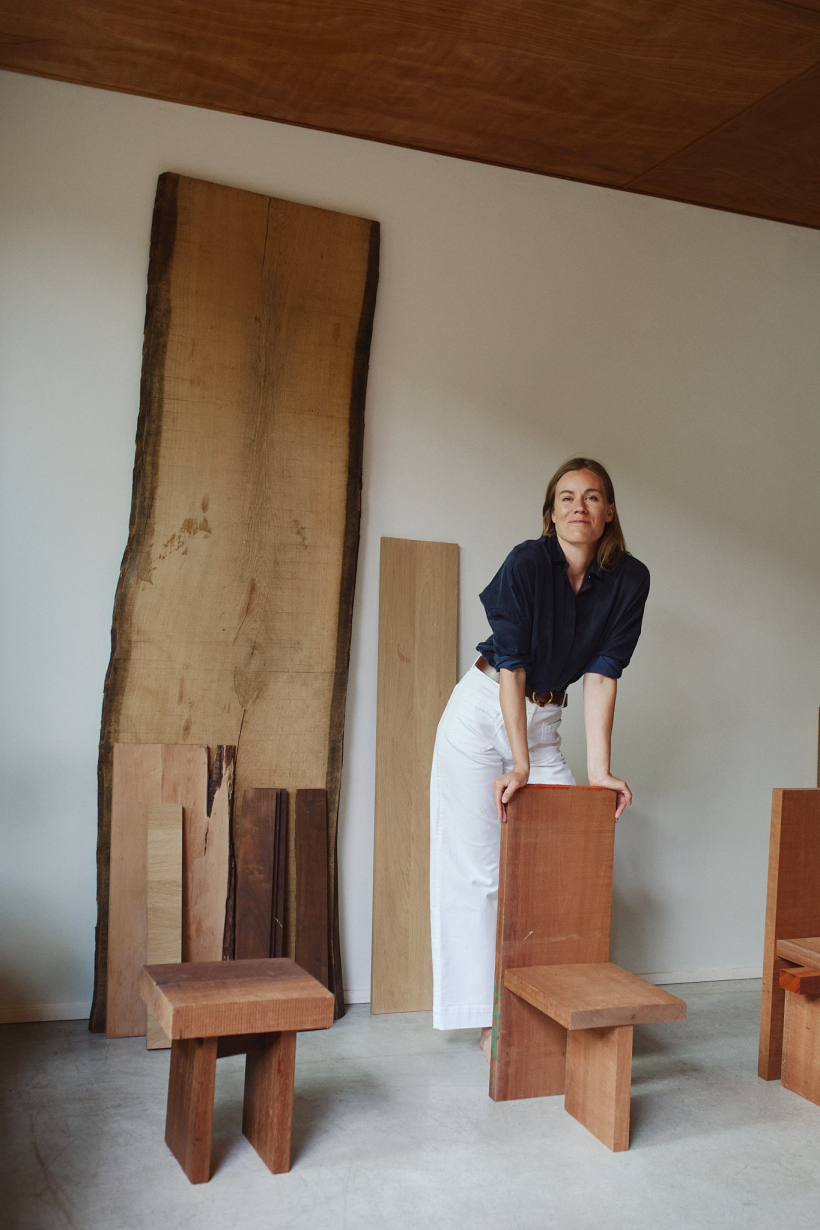 What's your relationship with materials?
I feel that taking the time to design and make things yourself, knowing where the materials come from, contributes to a more conscious and sustainable approach. It encourages a healthier relationship with consumption.
What does your workshop look like?
You've got to come and see me! In September, we'll be moving to a new workshop in Ixelles.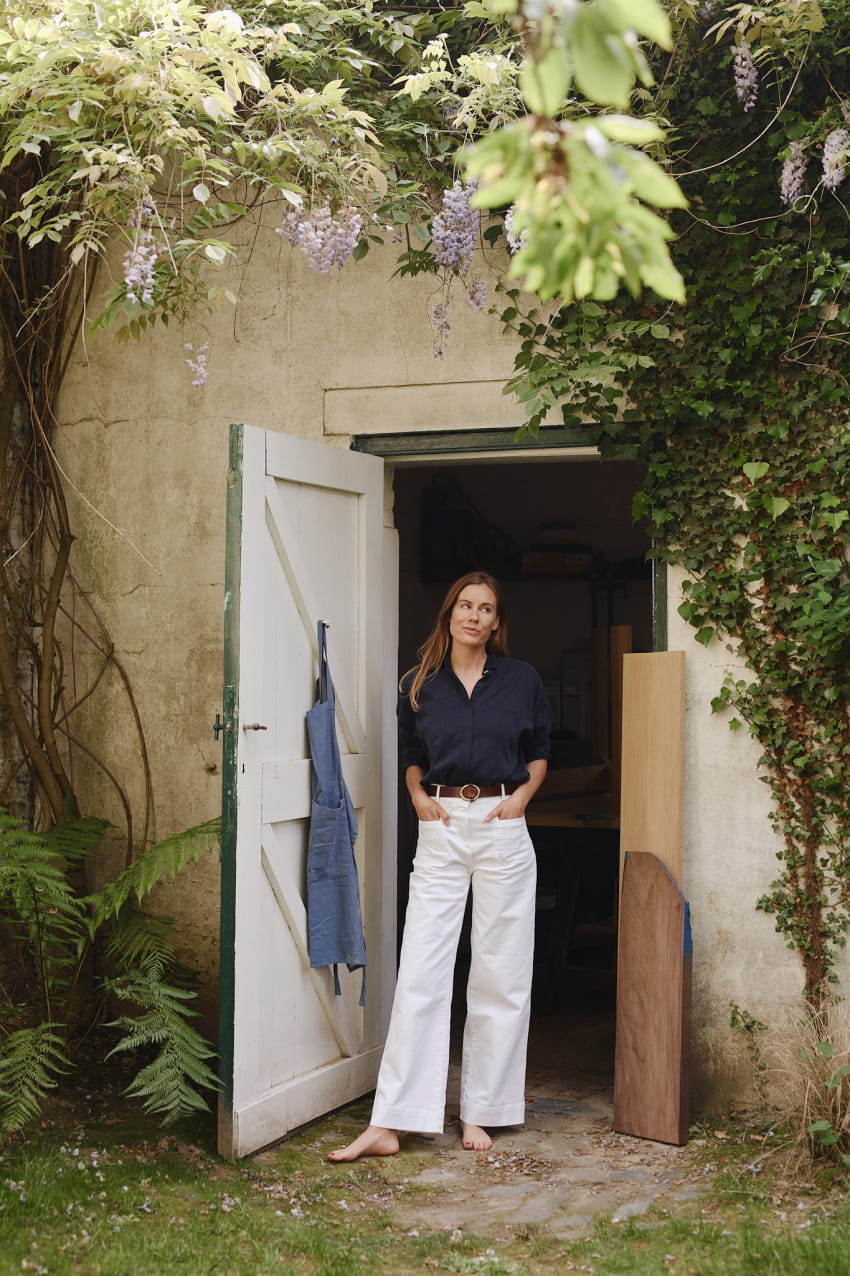 Atelier 365's pieces feature many organic shapes. What inspires your designs?
My work is fairly simple and functional, using traditional cabinetmaking techniques. Technically, I'm always having fun pushing the boundaries and seeing how far we can go with my cabinet-makers. Functionality is always an essential aspect of my designs. For example, the Atelier365 stacking chair that I designed 7 years ago has the standard shapes and dimensions of a functional chair, but it has become an interesting object thanks to complex assemblies that avoid the need for reinforcements. What's more, we've added chamfers to make it slim and elegant.
We often have scraps of solid wood when we make furniture for training courses, clients or interiors. We often have fun building furniture and objects with these offcuts, hence the irregular, organic shapes found in our pepper pots and stools.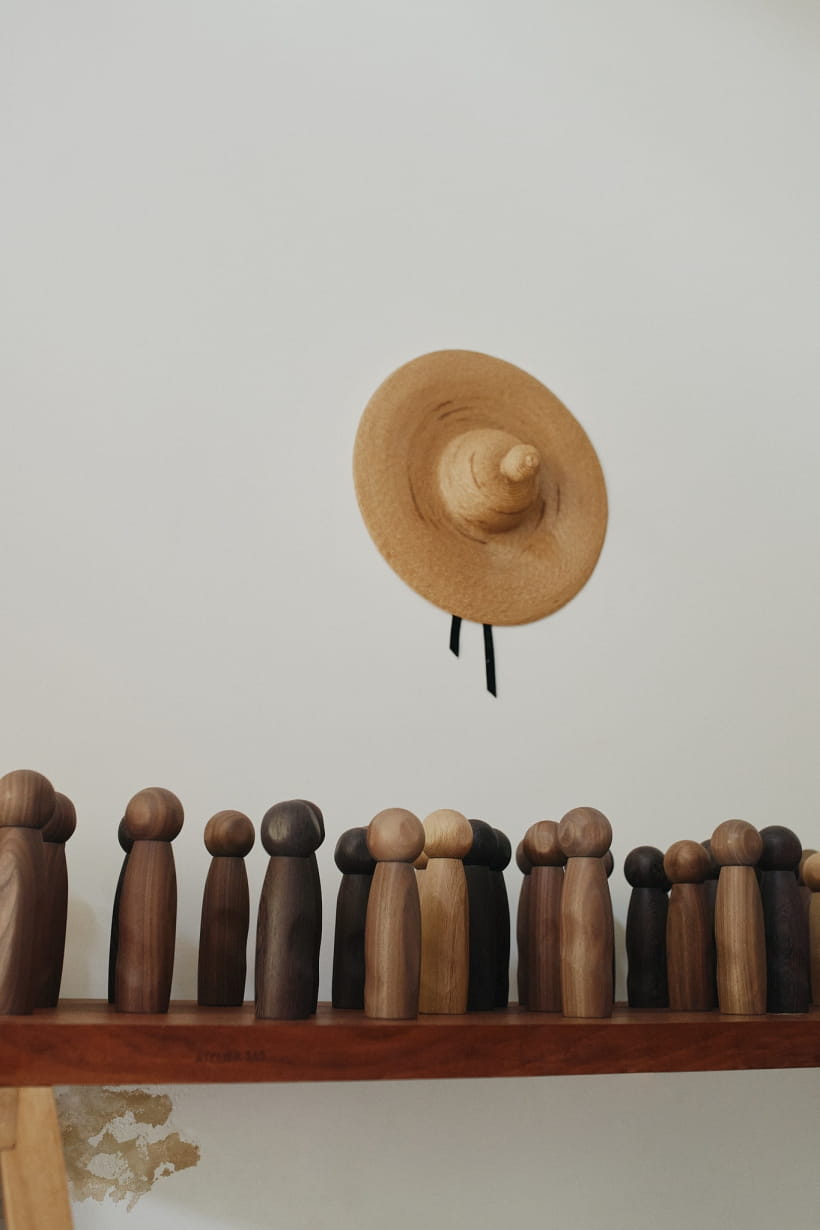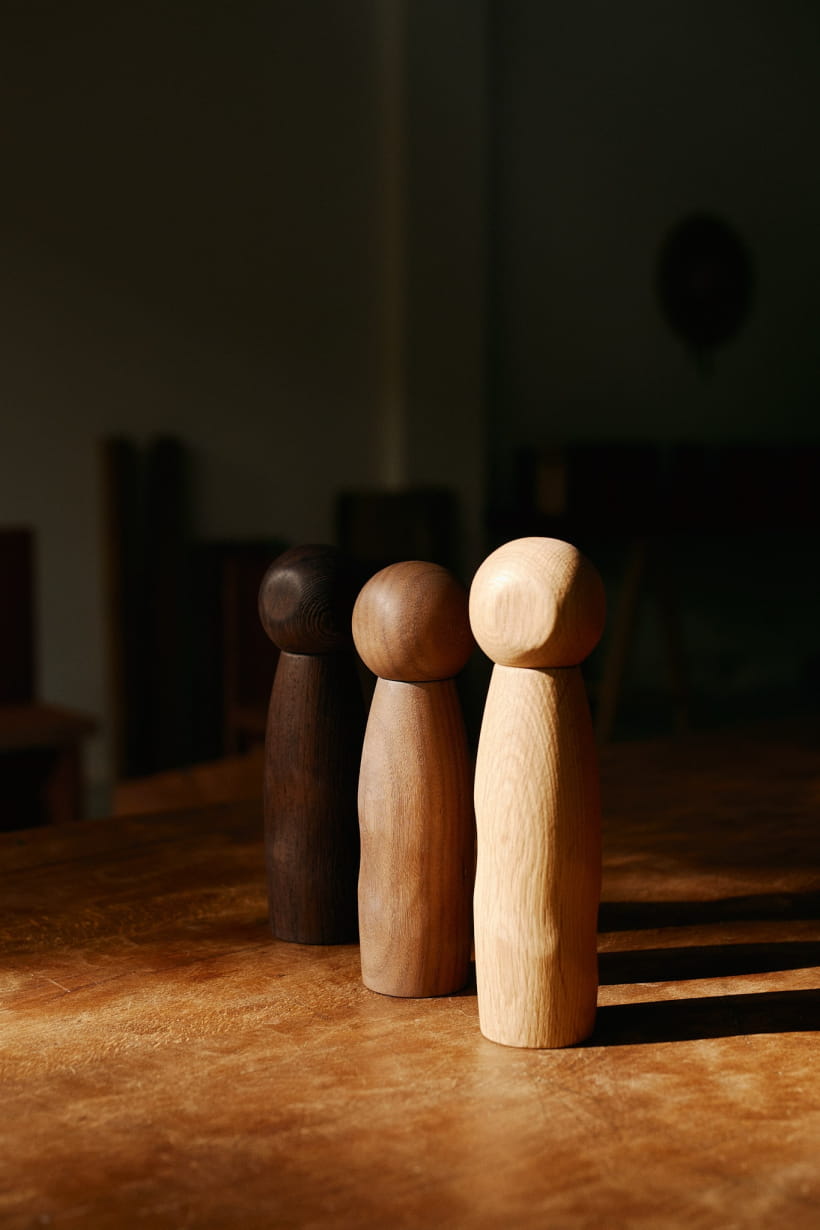 Tell us about the piece you imagined for the Creative Flowering carte blanche - Le Bois de Sessùn.
I imagined three seats that were created instinctively from scraps of solid wood in the workshop. They were assembled using traditional techniques. Although their shape is relatively standard, they become interesting objects because they are made with assemblies to which we've added chamfers to make them slim and elegant. I'm always having fun pushing back the boundaries and seeing with my cabinetmakers how far we can go technically. On the other hand, functionality remains an essential aspect of my creations.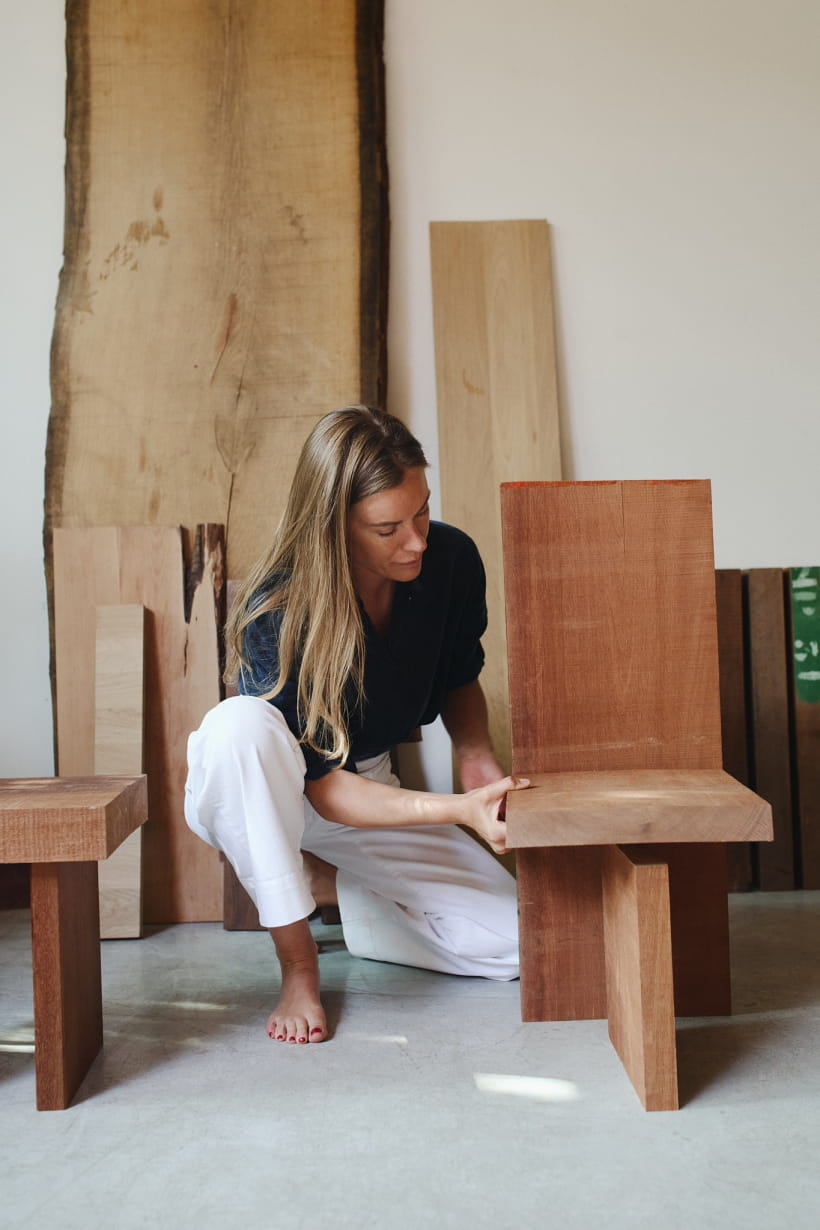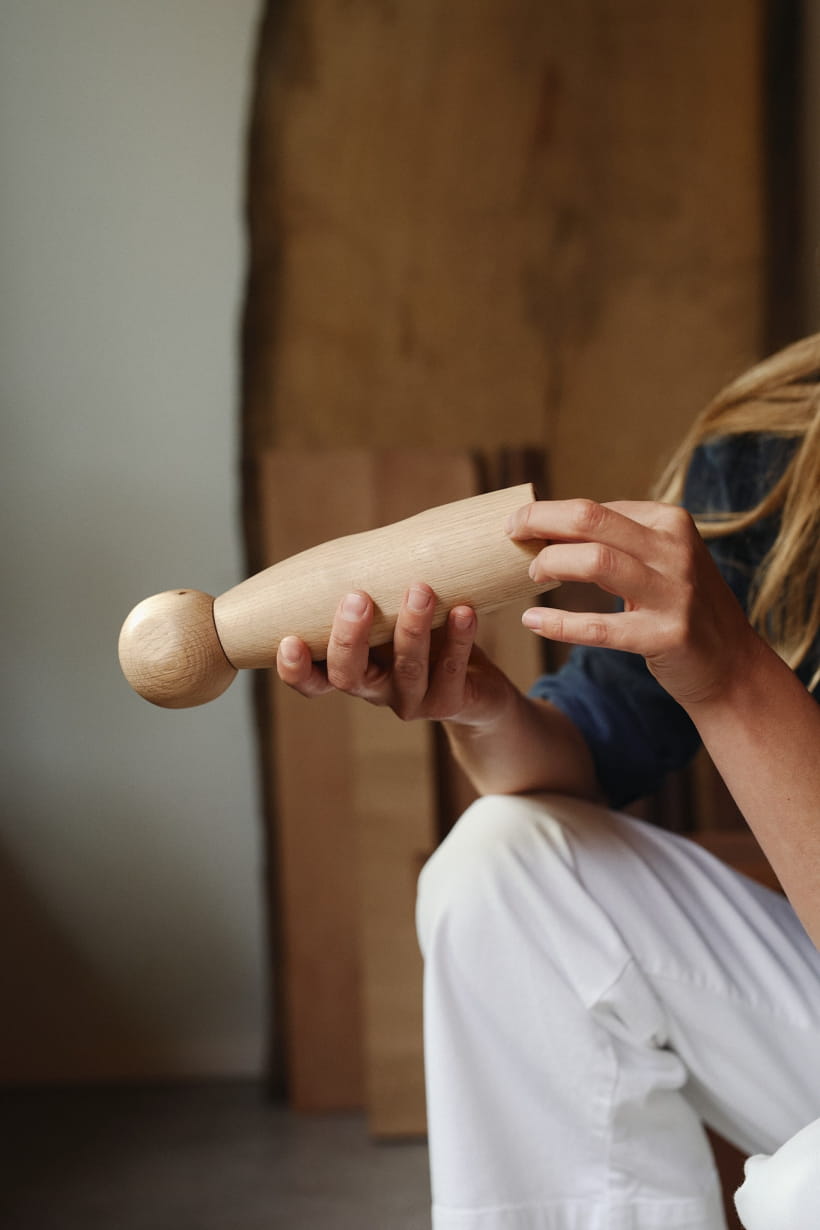 What do you take away from this carte blanche experience?
I really enjoyed working on this project with Sessùn. I'm looking forward to continuing to exchange ideas with the team and to seeing our worlds enrich each other. We already have new projects coming up together, which is very stimulating!