CRÉDIT PHOTOS : Florian Touzet
Growing up in a family of craftsmen, between a cabinetmaker father and a ceramist mother, it was only natural for Laure Amoros to develop a passion for form and material. In 2016, she founded the OROS publishing house, with the aim of enhancing the value of wood within the creative industry. Bringing together French artisans that she met and fell in love with, she publishes handcrafted, local and reasoned creations, fashioned in France with precious know-how. For our Creative Flowering project, she designed six wall sculptures with organic lines, each celebrating the law of chance. Interview.
The passion for wood runs in the family. Can you tell us about your childhood, steeped in craftsmanship and know-how?
I grew up in a family where craftsmanship prevailed: my mother created ceramic pieces and my father designed wooden furniture. They were both self-taught, passionate about their respective materials, and they devoted themselves to their craft any time they could spare. I watched them with my childlike eyes, choosing materials and shaping them. Subconsciously, I was experiencing my first encounter with craftsmanship.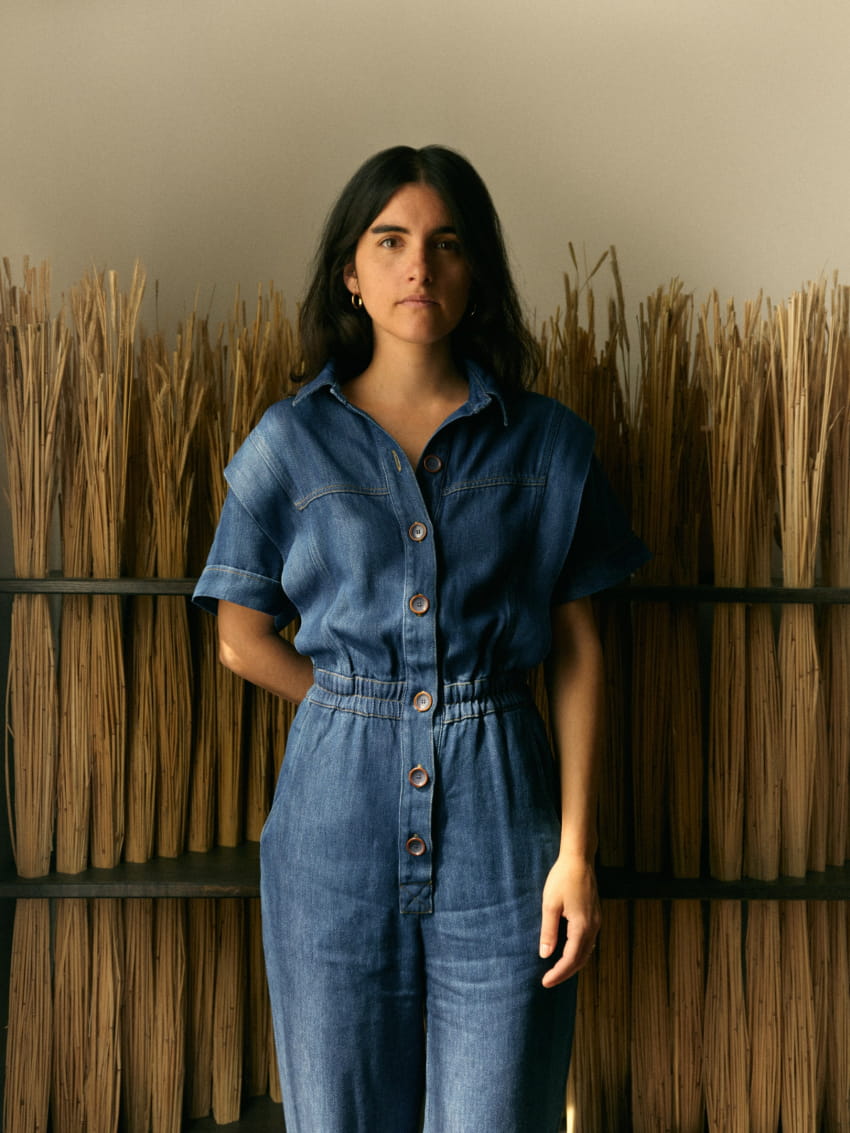 Can you tell us about your OROS project and how it came about?
My years spent in Toulouse, Paris and Corsica have enriched my vision of design in general. I rubbed shoulders with a wide range of creative people, from graphic artists and designers to architects and stylists. In 2016, I created OROS, naturally returning to craftsmanship and more specifically to my father's favorite material: wood. My initial aim, which remains unchanged, was to promote the value of wood within the creative industry.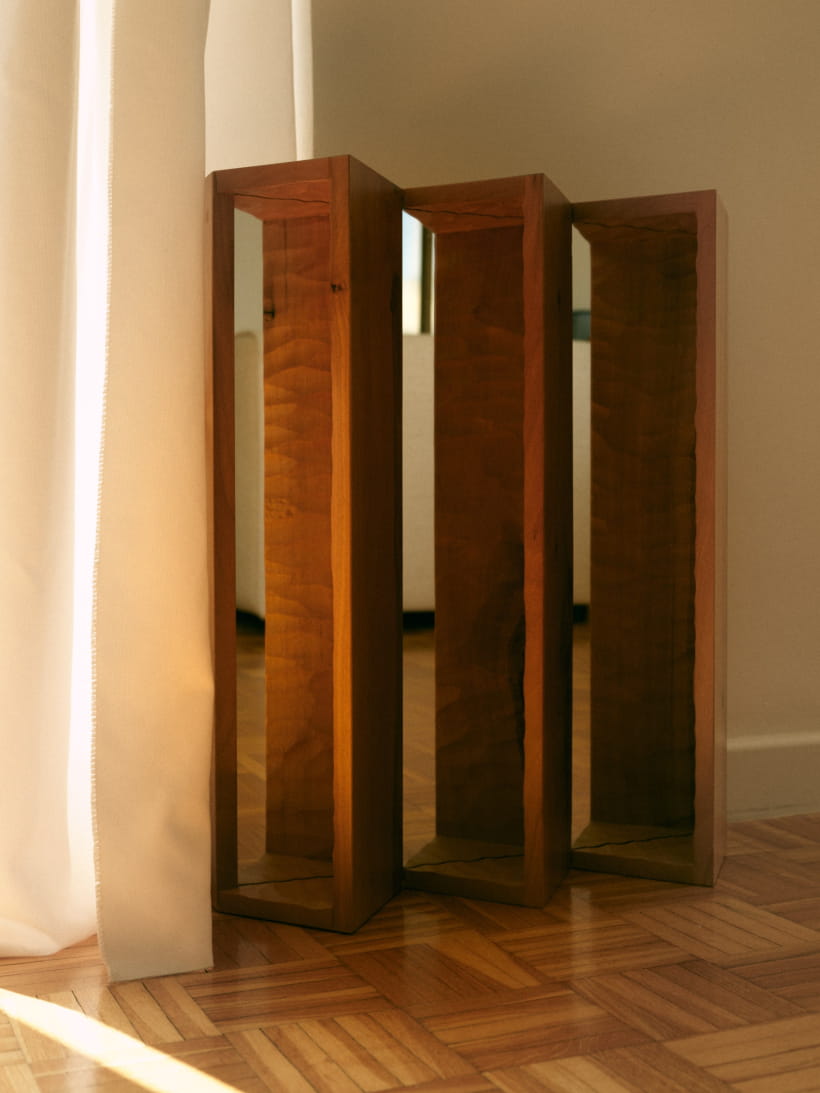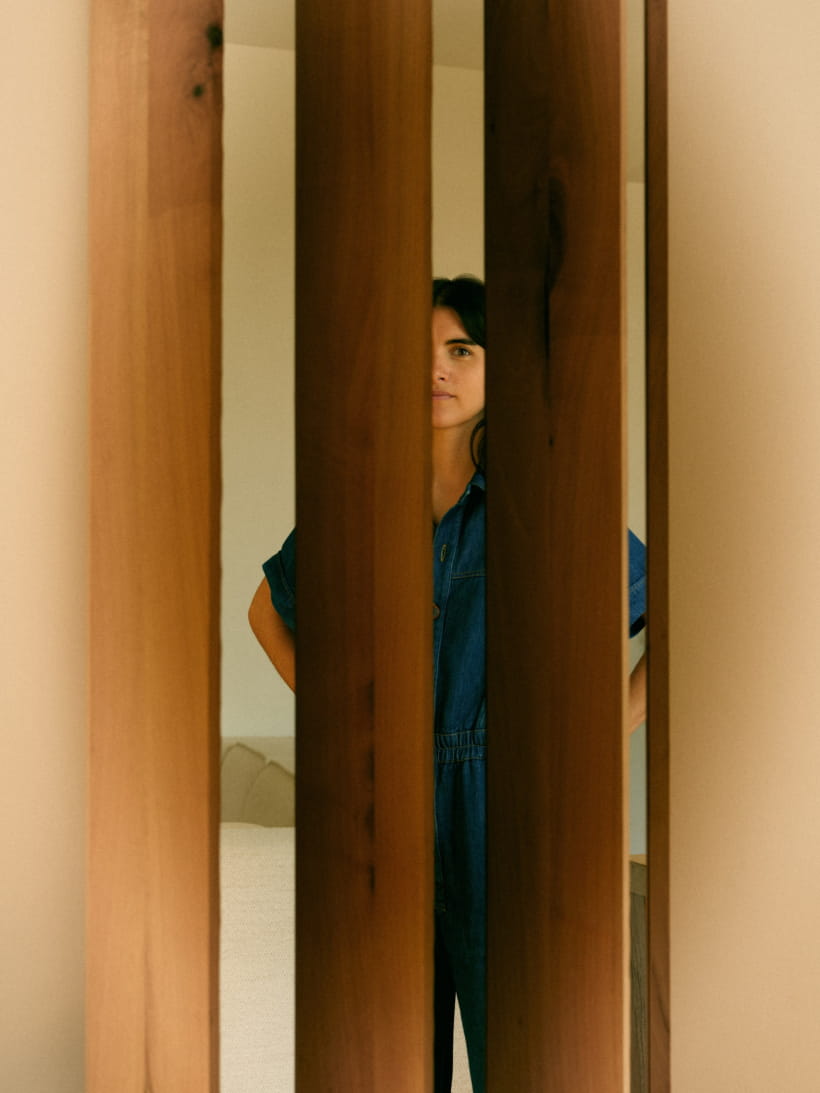 Which values underpin this project?
The publishing house we're developing focuses on 3 types of production: artisanal, local and sustainable. It was important for me to give a responsible approach to this project, and to ensure the proximity of raw materials and know-how. Each piece is made in France by different French craftsmen, using essences that come from their regions, and manufacturing in small series to encourage reasoned consumption.
How do you choose the designers and craftspeople you work with?
By chance encounters and because I love what they do - both creatively and humanly. The common denominator is a passion for creation and respect for materials.
What role do creative research and experimentation play in your practice?
Unfortunately, not as much time as I'd like! Experimentation and creative research come a lot from reading old books on cabinetmaking or craftsmanship in the broadest sense, from urban or landscape contemplation, or from exchanges with other designers and craftsmen. These different sources of inspiration are important in enriching my knowledge of wood and broadening my creative spectrum.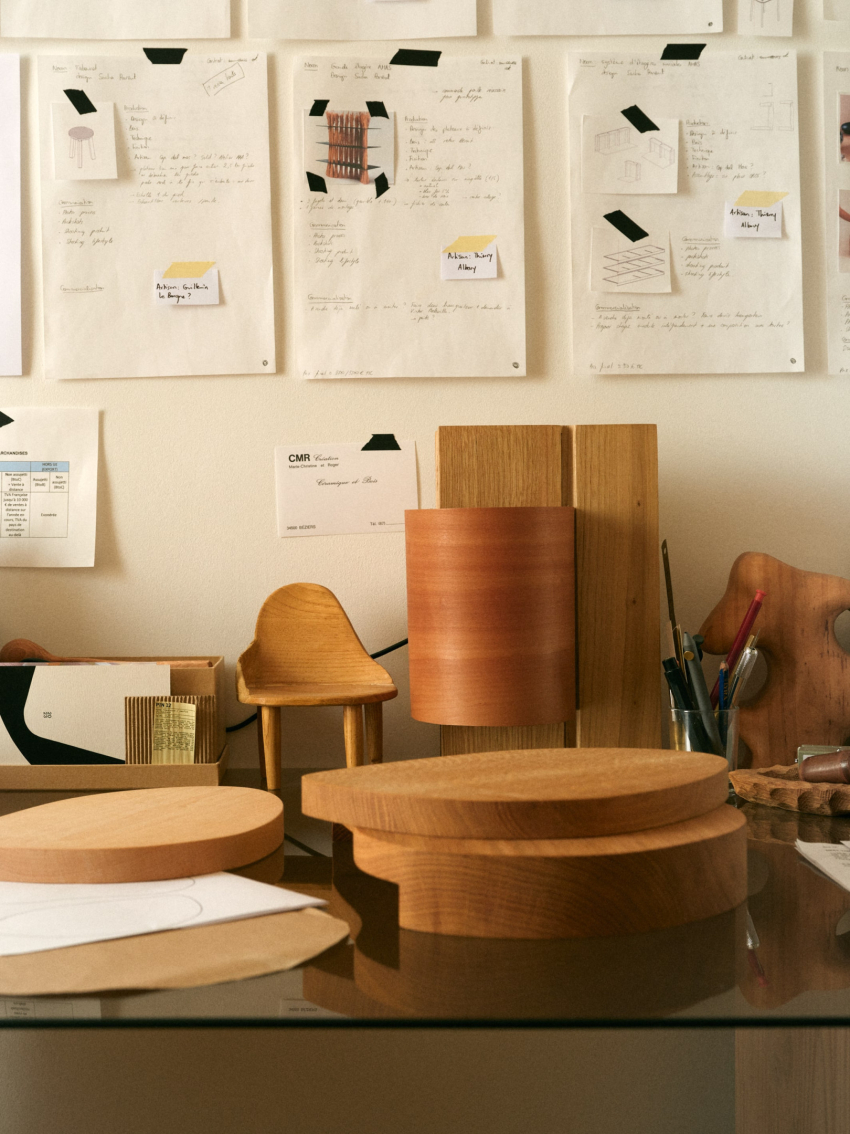 Tell us about the piece you designed for Creative Flowering's carte blanche - Le Bois de Sessùn.
This is a series of 6 wall sculptures. Each is composed of 2 organic boards, based on the shapes I drew some time ago for the Tracé 01 boards published by OROS. These freehand boards are inspired by Jean Arp's abstract compositions and free forms. Layered randomly, they celebrate the law of chance. An because it's important for me to give a function to what I draw, these wall sculptures can also be used as coat hooks.
How was this piece fashioned?
From solid oak planks, the shapes were first cut, then assembled using a spacer turned on a wood lathe. The whole is then oiled to reveal the wood's golden hue.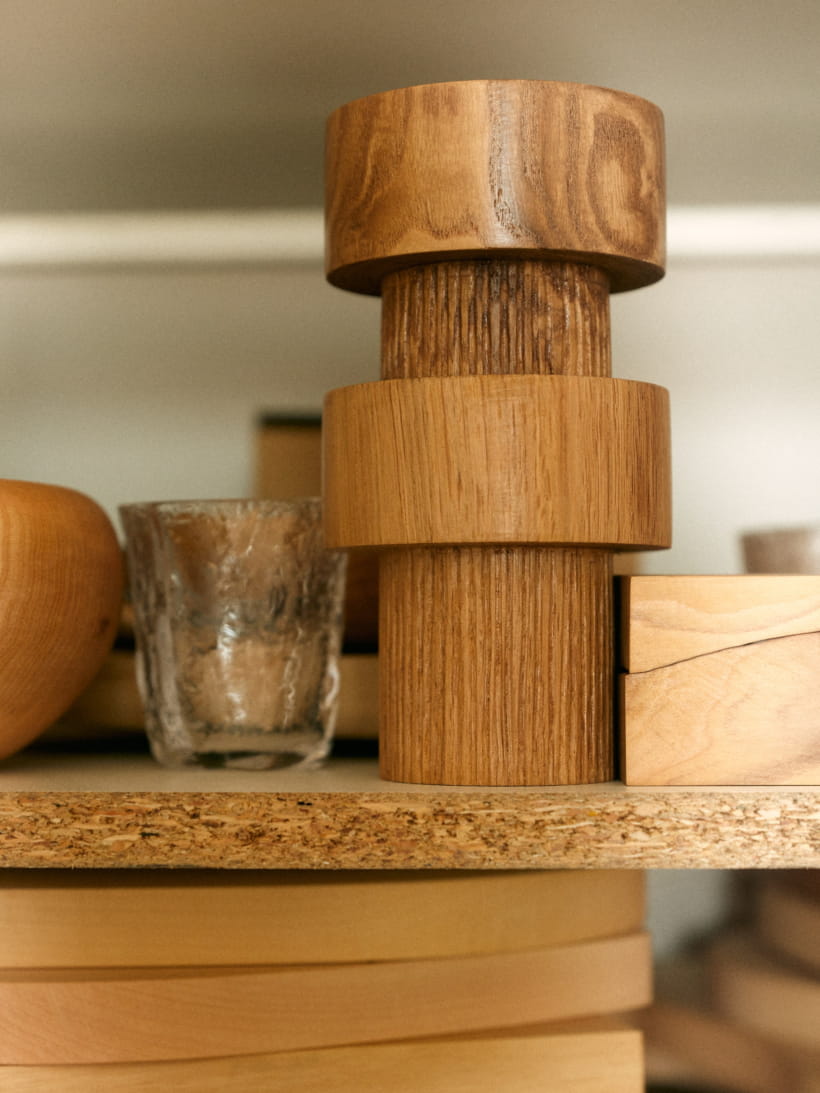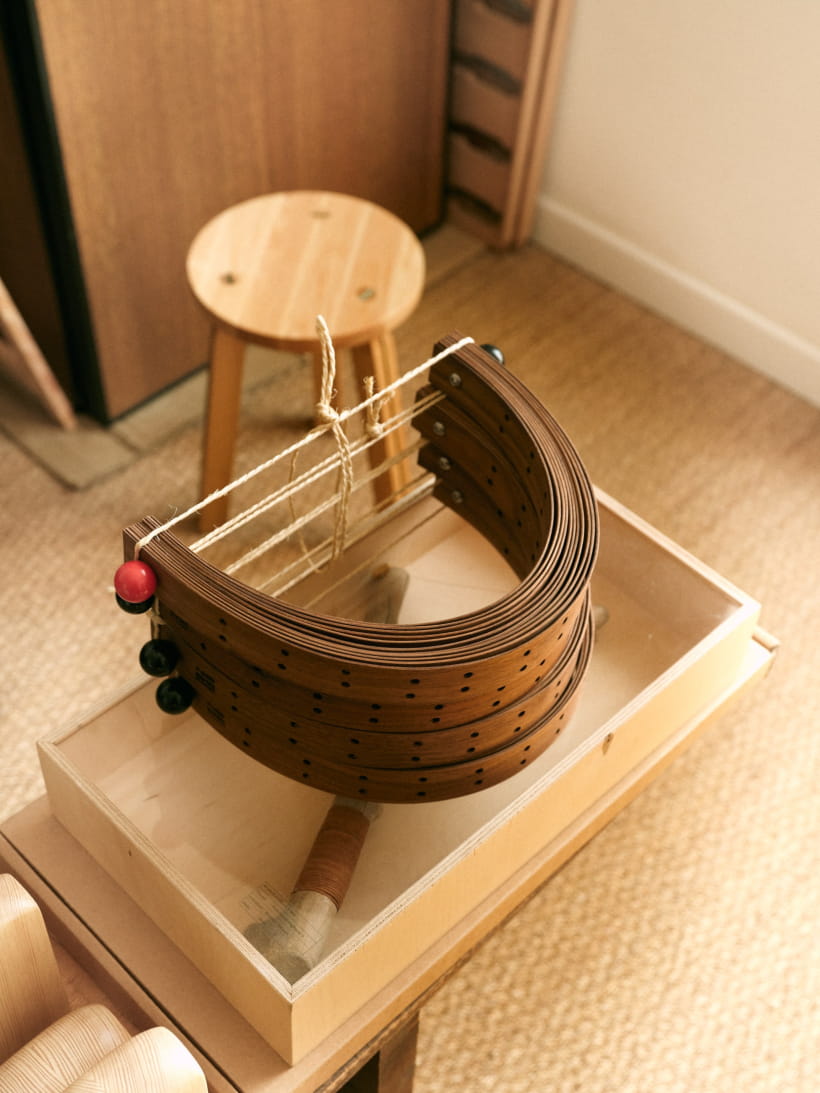 What do you take away from this carte blanche experience?
It's hard to choose (laughs)! With all the possibilities offered by wood, we could have experimented with other techniques, explored certain skills, proposed new functions or even different creative languages. But today's proposal has enabled me to give life to a project that has been close to my heart for some time, and to continue in the same vein as what we've proposed from the outset: minimalist lines that enhance the value of the material.