Photograhies : Victoria Paterno
Guided by a love of colour and artisanal techniques, Sessùn invites you to take a dreamy journey through the heart of Galeries Lafayette Haussmann from 6 January to 26 February 2023.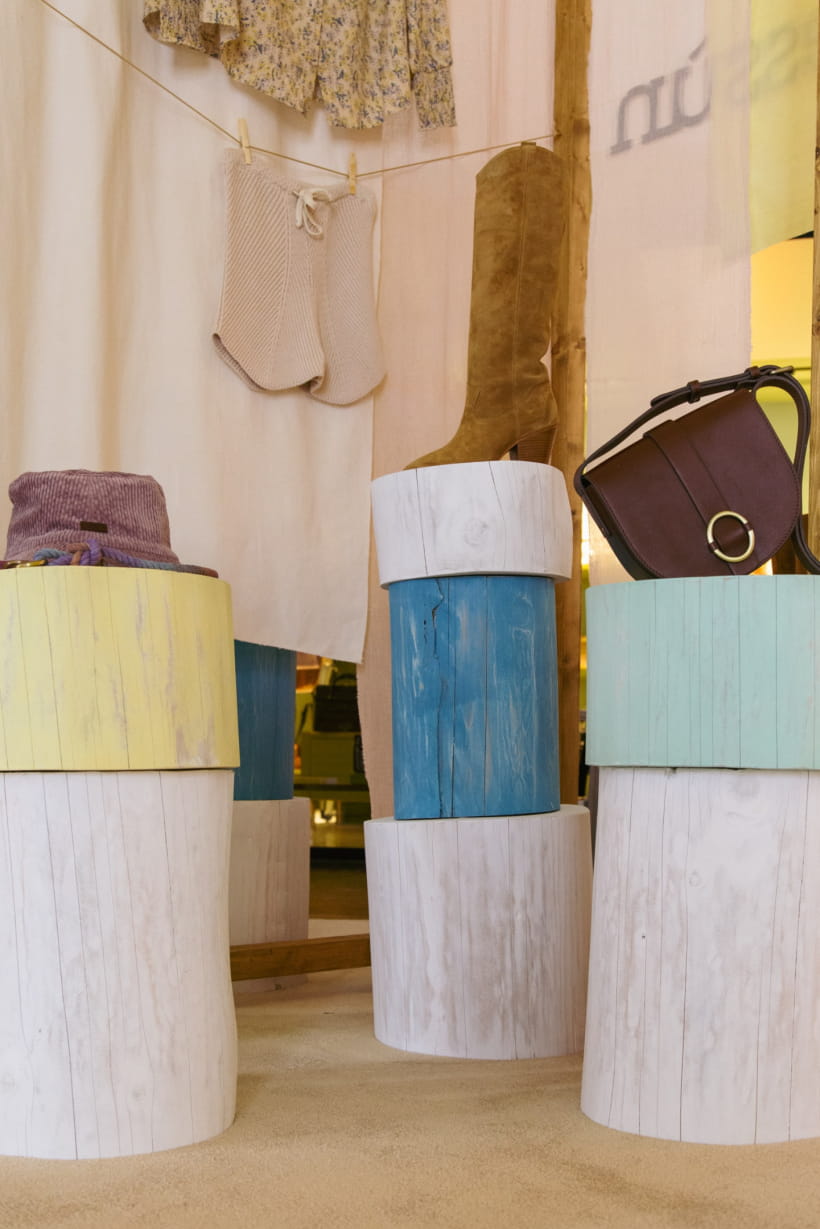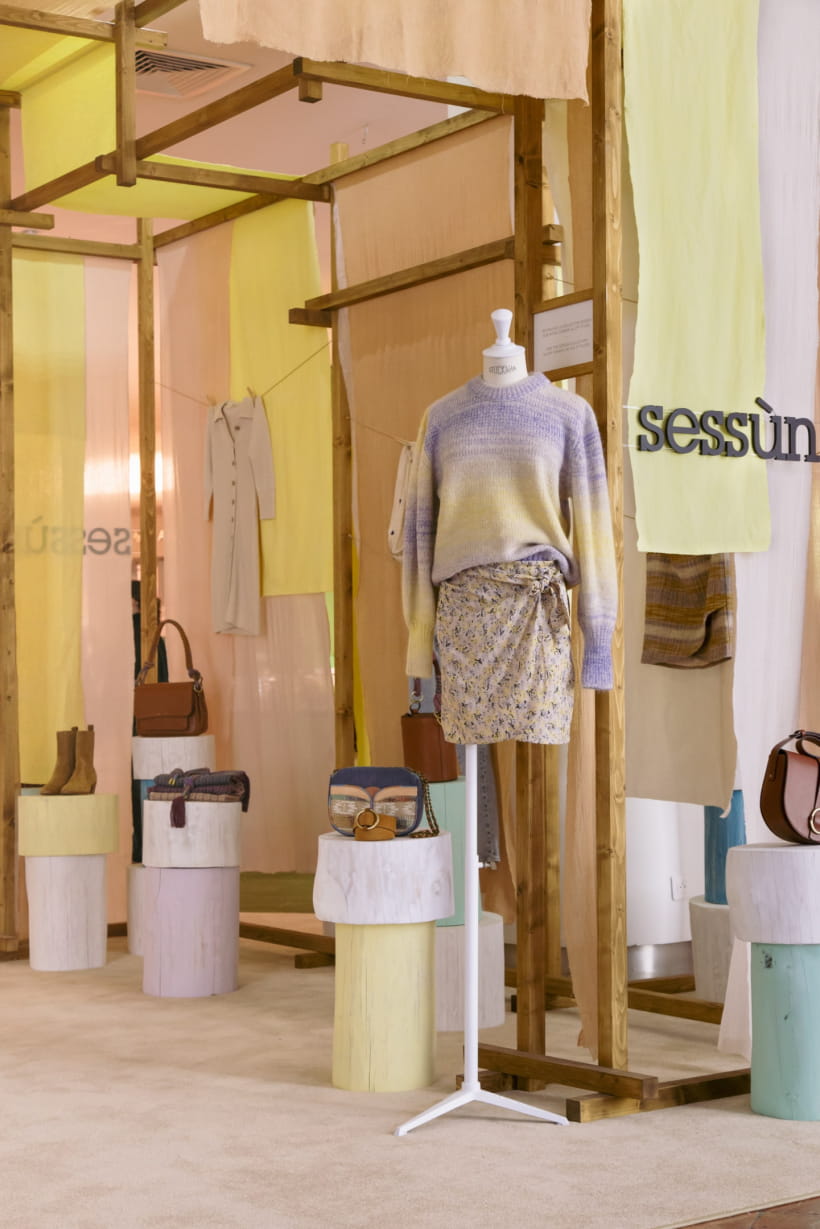 In a pop-up shop designed like an artistic installation intermingling the brand's creations and dyed fabric hangings, Sessùn reveals its romantic and sensitive world, deeply linked to colour and to the artisanal techniques of dyeing on fabric.
Designed around the inspirations for the Spring 2023 collection, the ethereal structure offers an immersion in a welcoming atmosphere in the season's colours, a palette of pastels and earth tones combined with ecru and pink, enhanced by fresher colours such as purple, fuchsia, mineral blue and zesty yellow.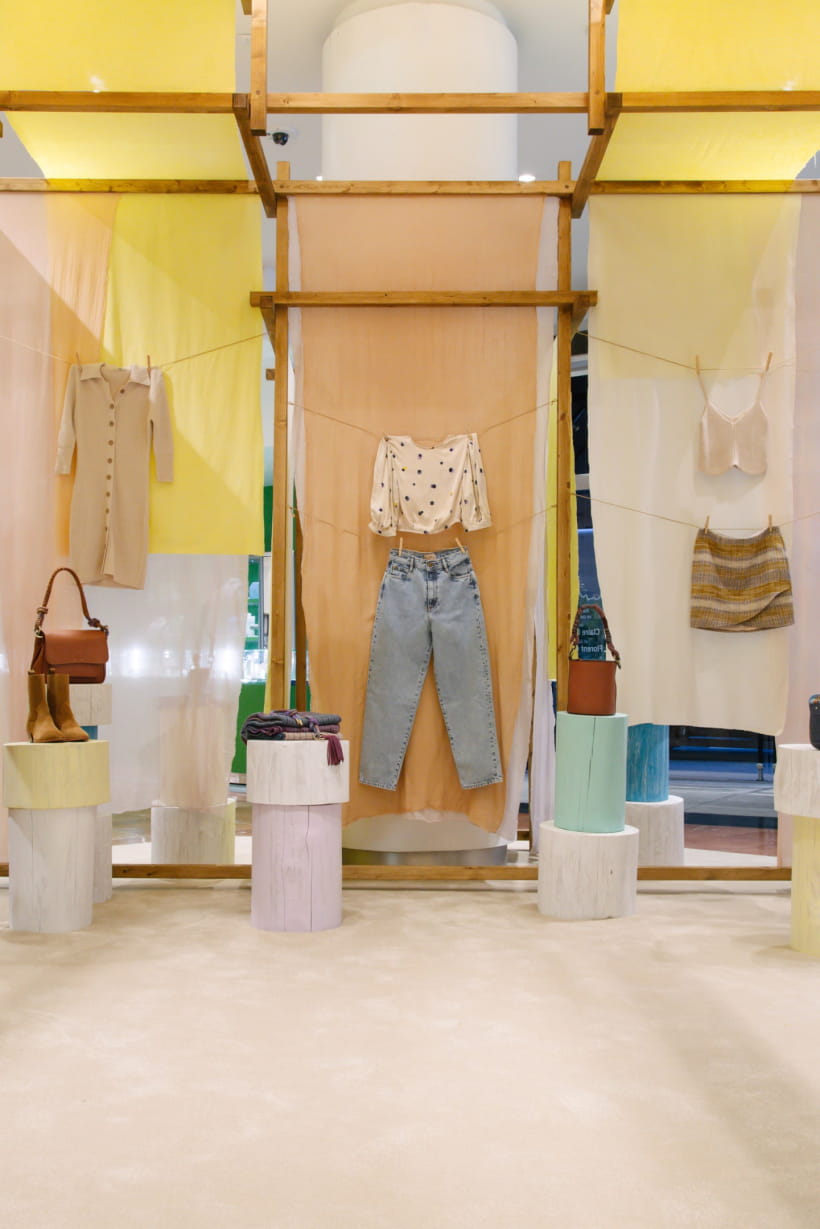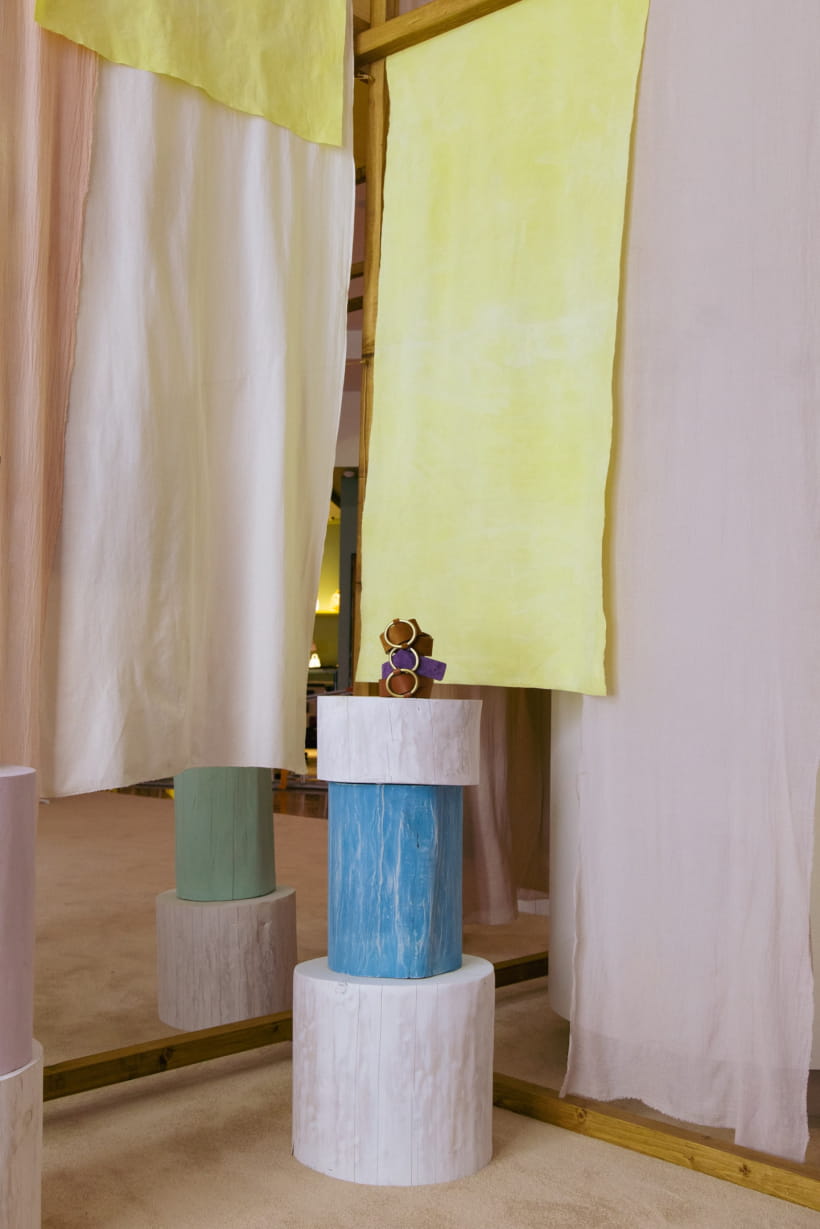 Accessories and strong ready-to-wear pieces are staged in interaction with the decor, sometimes hanging as if in weightlessness, sometimes displayed on pillars made of natural materials, like artistic still lifes punctuating the journey. Jumpers and cardigans in delicately shaded knits, generously cut, dip-dyed denim pieces, blouses featuring exclusive patterns and gorgeous accessories are thus combined in perfect harmony with the layering of dyed fabrics.
To be fully in tune with the concept of circularity and recycling, the fabrics used in this installation will be reused for future Sessùn creations.