PHOTO CREDIT : FLORIAN TOUZET
Megan Moore became a chef by pursuing her own path, encounter after encounter, travel after travel. Originally from Scotland, her home country, she flew to Mexico at the age of 19 where she fell in love with the local customs, deeply linked to farming, food and sharing. Since then, in Glasgow, London and now in Marseille, she offers a cuisine based on local and seasonal products, always prepared with fresh spices. Discover her menu at Sessùn Alma until February 4th.
From Glasgow to London, from London to Mexico City, from Mexico City to Marseille, share with us your culinary journey?
I have always followed my gut, and ironically it took me towards food. When you have a slightly untameable sense of adventure and have grown up working in hospitality from 14-15 years old, your life takes you to some mad places. I learned to cook, from a big mix of places, mostly with a private chef in Glasgow and the west of Scotland called Craig Grozier and then at F.K.A.B.A.M. (Formerly Known as Black Axe Mangal) (London) is where I learned the majority of my cooking base. I was fortunate to come across the right people at the right time that led me to those places. So I would say my culinary journey has much more to do with people than food. I also got a fortune cookie that said "Cook" when I was 20, I figured I should do what it said.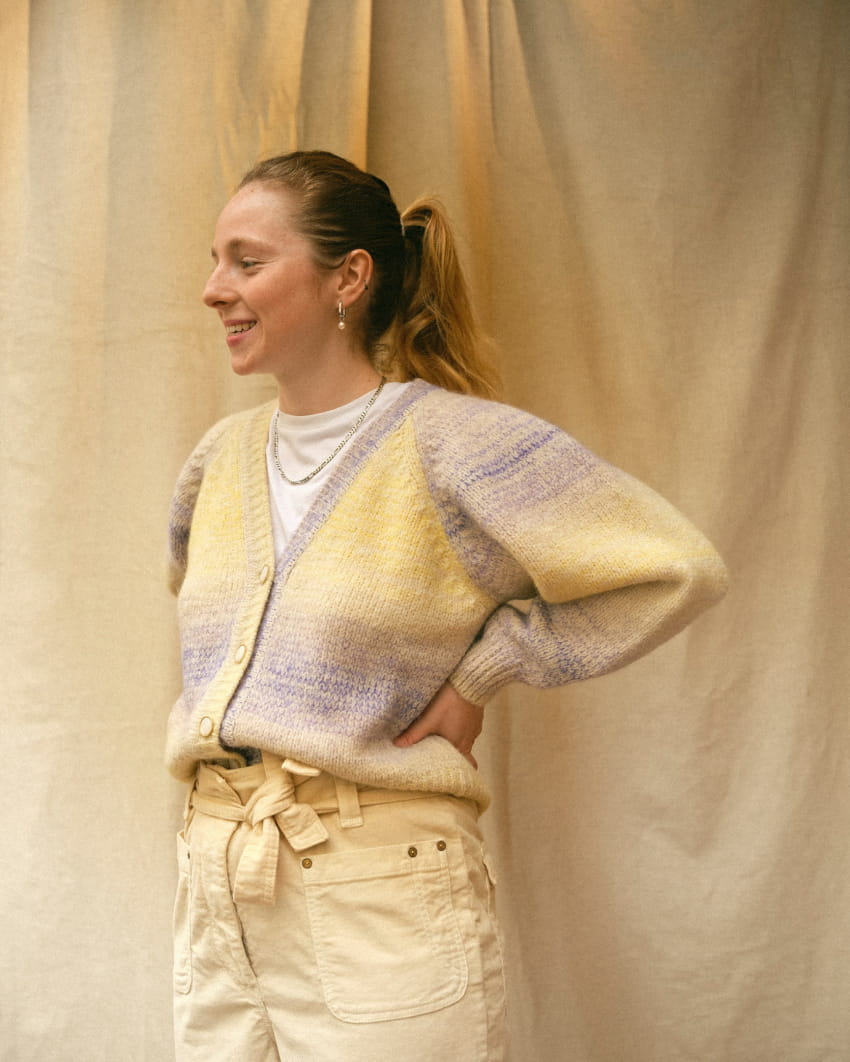 Do you still have a strong link with Scotland, your home territory?
Scotland will always be my root. Working between the trossachs and the inner Hebrides was probably one of the most beautiful times of my life, it was also one of the hardest, I was 21 and it was my first year of cooking. There is a road called "the rest" and to be thankful I used to drive at least twice a week, named for it being the place travellers back in the day would stop and be thankful that they'd reached the top of the steep climb before continuing on the road. I'm not sure I've had the rest but looking back I'm definitely thankful.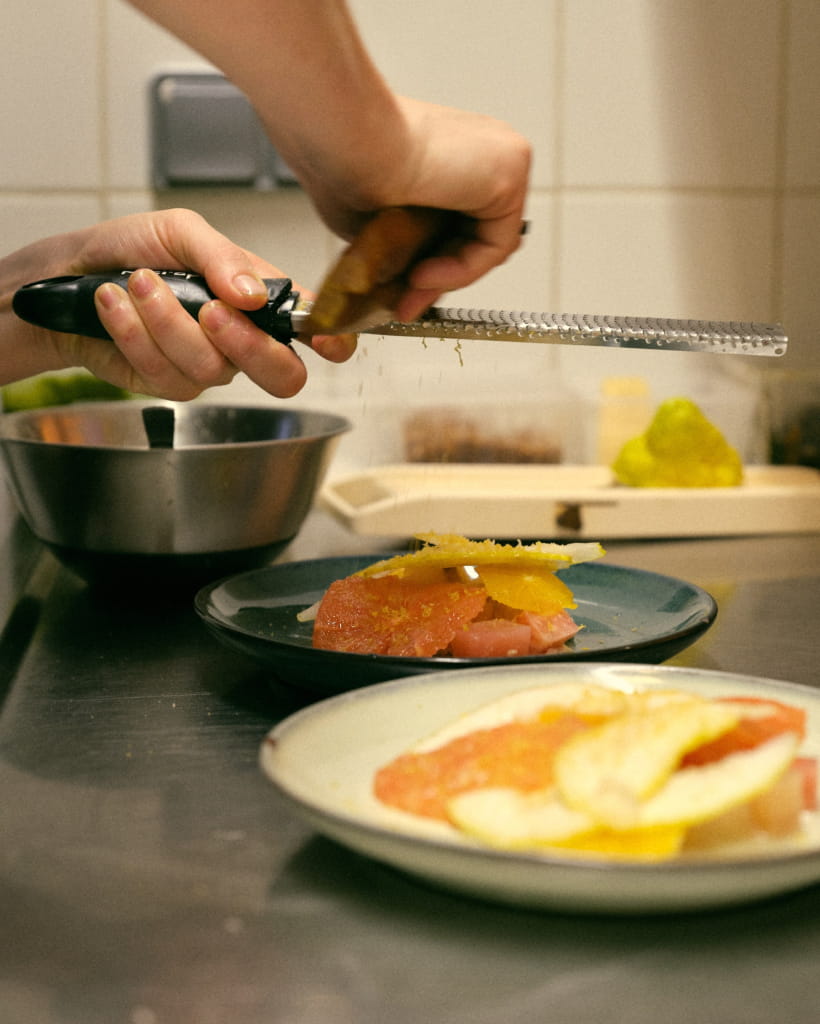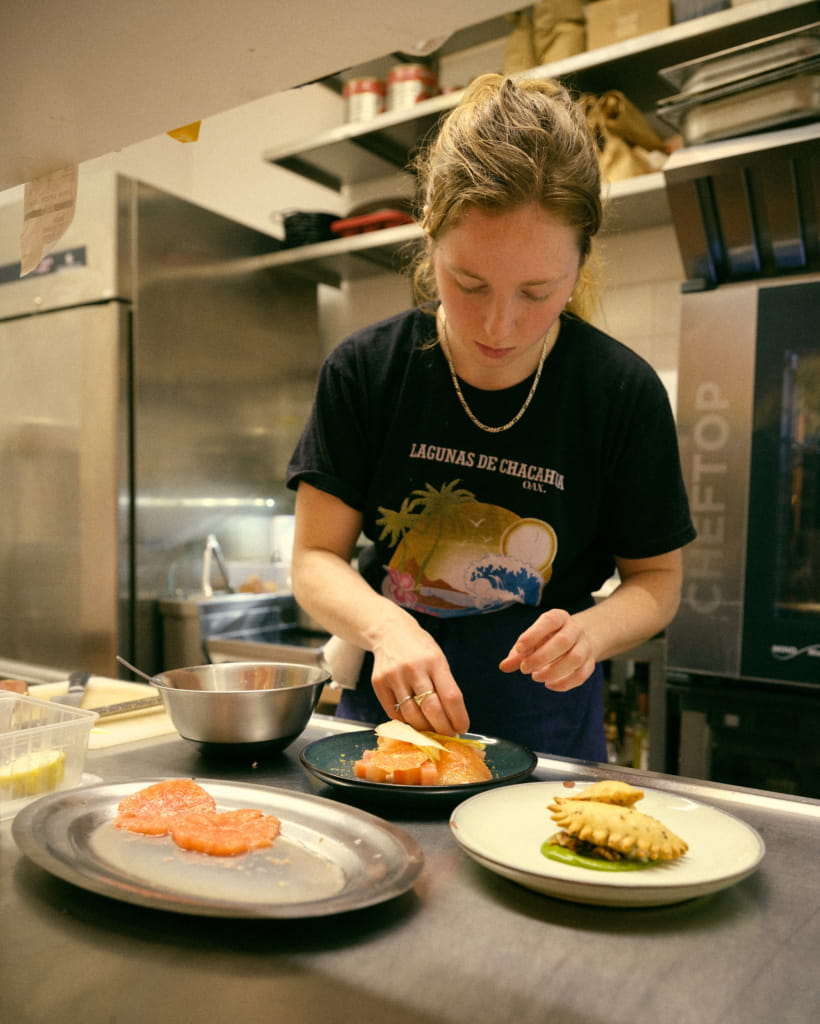 Tell us about your connection and relationship with Mexican cuisine.
When I was 19 I went alone to Mexico, to Guadalajara and Mexico City. I really fell in love, there's a love for daily life in the people and the culture that really embeds itself in you. And life revolves around farming cooking and eating as a collective. Not eating while working around your life, which is more common in Western culture. Corn, for example, has such a beautiful history, that they've nurtured and found hundreds of ways to use it. It's a food culture which respects the time it takes to prepare and do things right.
What brought you to Marseille and how do you feel connected to this city?
I came out to work at Livingston for the summer but ended up moving here indefinitely. 
I love the chaos and the strength of will within the Marseille people, they just do what they want to do, unapologetically. It reminds me of Glasgow a lot, with better weather.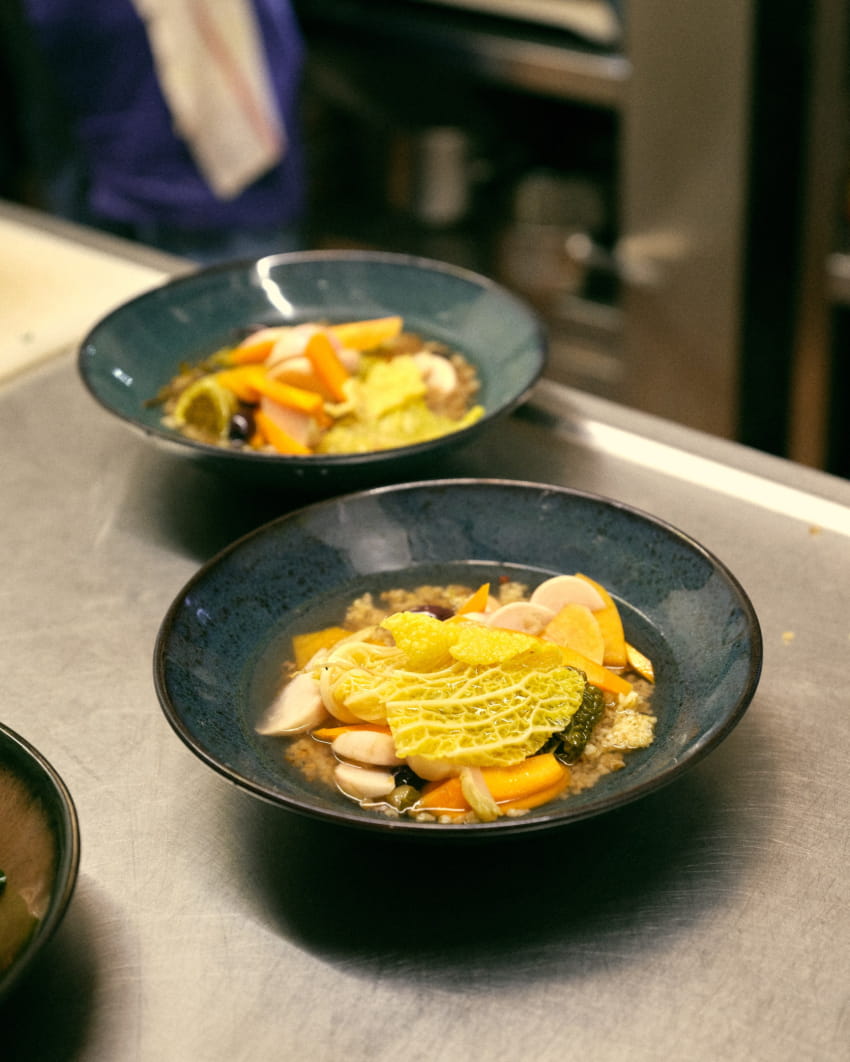 What products or ingredients do you like to work with? 
I love fresh spice, in winter you may get that peppery-ness from the green turnip tops, in autumn horseradish and in summer you have the sweetest spicy chillies. It's really fun to look for parallels in different seasons or country's as an alternative. My time with Santiago Lastra, chef and owner of Kol in London developed the love for it.
How did you imagine your menu for your residence at Sessùn Alma?
I really love winter vegetables. You have to be a bit more tactical with it, but when you take the time, it's a sweet and comforting season of cooking. I think you take into account your surroundings and what works, with what you have, that's going to put a smile on someone's face.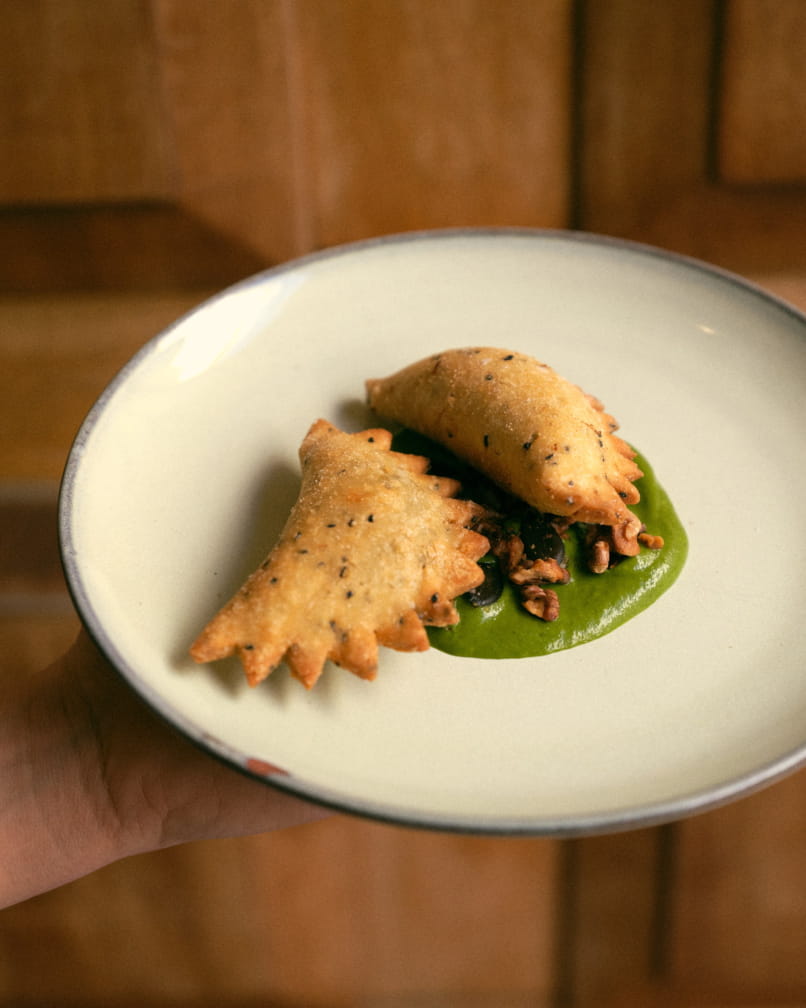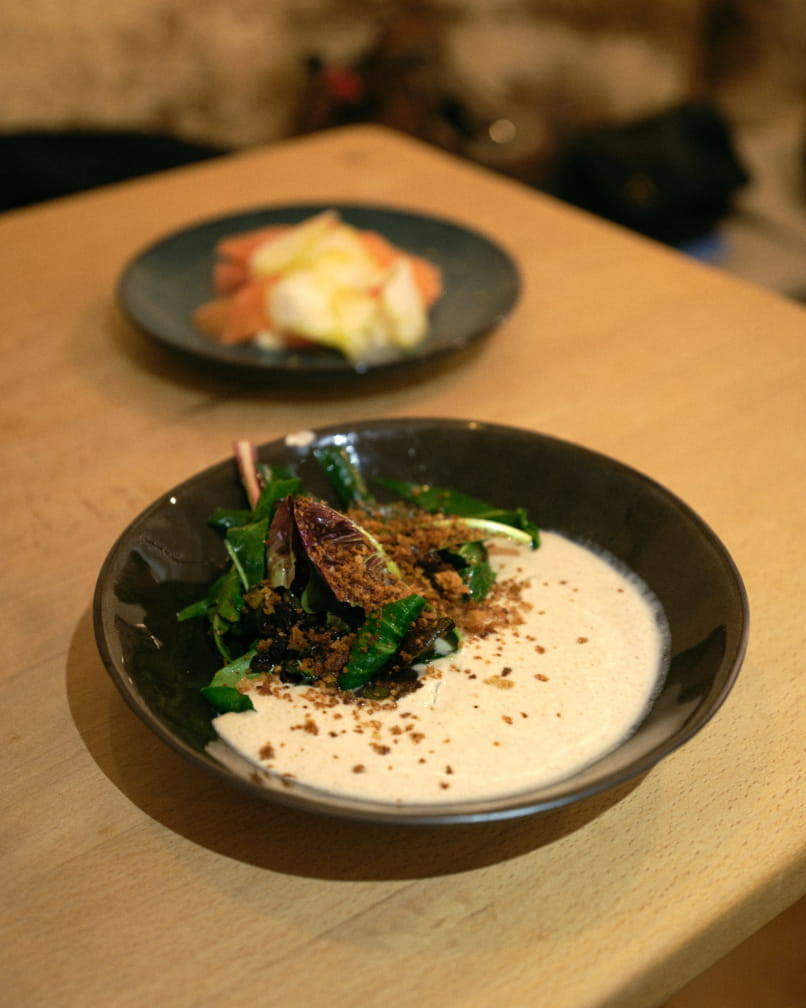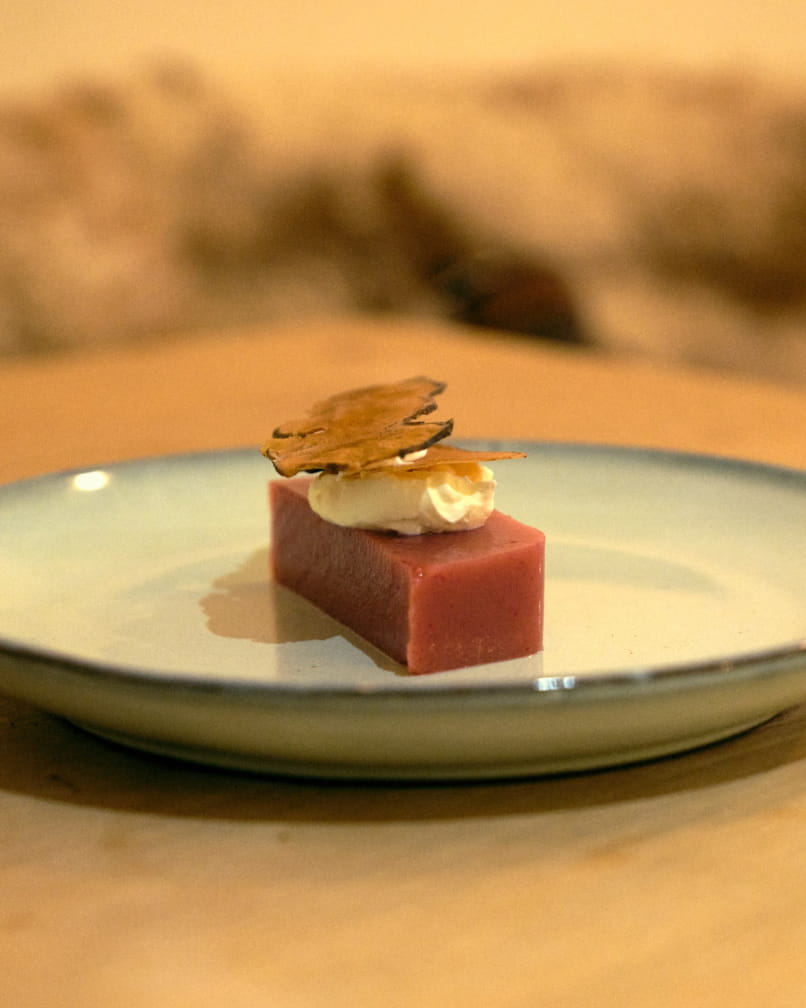 What is the dish that you absolutely must try during your residency? 
This isn't a dish of mine that someone should try, I think it's a dish that everyone should try once in their life, Aguachile. The first time I tried or heard of aguachile was working on a pop up in Soho with Santiago around 5 years ago. It was a superfine slice of turnip and trout with a squash aguachile, it was really a revelation for me. It was as much a feeling as a flavour, it tasted really Alive. Then I went back to Mexico for two months. I had two more, a classic style green aguachile in guerrero that blew my head off. It was so hot and a beautiful one at Alfonsina that was made with fresh coconut turned into a cream and oaxacan prawns, each completely different from each other but all of them were so fresh and full of life.
What does Sessùn Alma evoke to you? 
Sessùn Alma is a beautifully curated space to work within, the brand and the space reflect the lifestyle it represents very well, earthy and graceful, yet practical with good quality design at its core.
What is your next destination?
I'll be cooking at Fro in Paris for a little while, a sweet little spot near Pigalle set to re-open in February. And after that I never know, planning doesn't tend to work in my favour so I avoid it ! I live by the Saying "Luck is what happens when preparation meets opportunity" so i just keep moving forward and see what comes my way.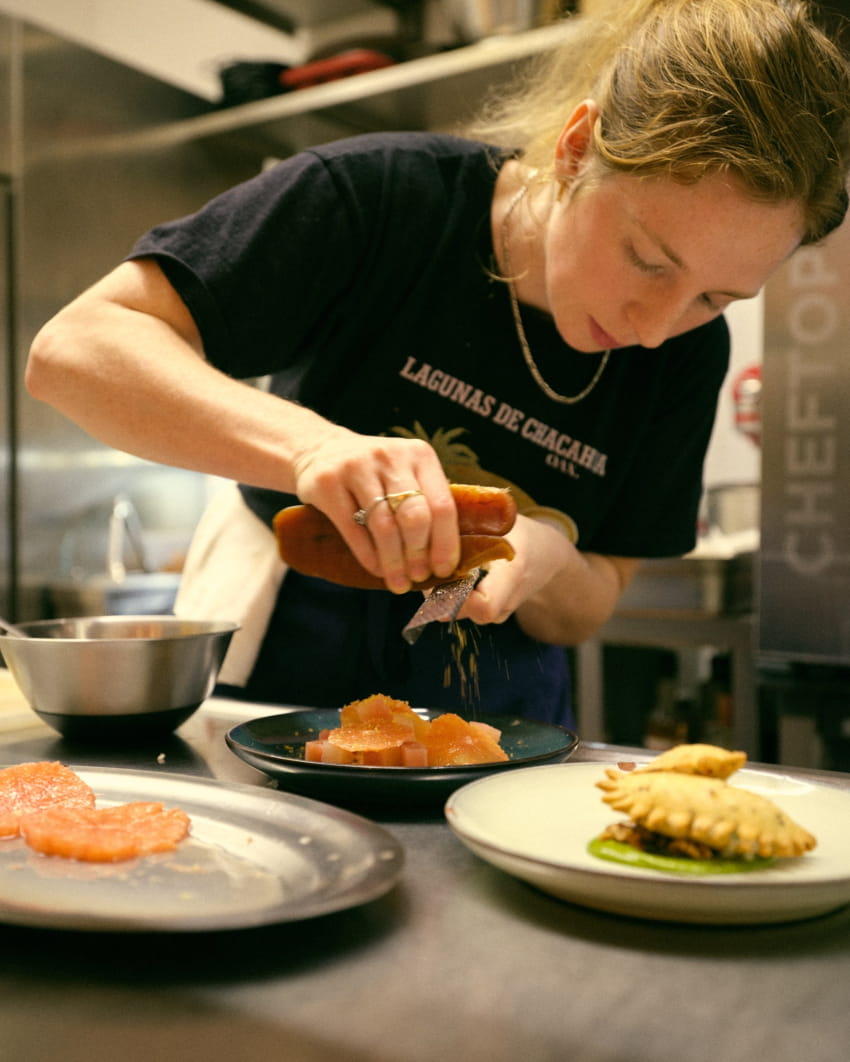 FIND THE LOOK OF MEGAN MOORE