Photographies : Raquel Chicheri
Nina Koltchitskaia sows romanticism and poetry wherever she goes. From her paintings to her outfits, as well as her many other projects, she incorporates music, the art of living, and fashion into her works. With Sessùn, Nina imagined a feminine and joyful collection, available as a limited edition at a number of retail locations.
Nina, you live in Paris today, but you spent your childhood traveling all over the world. Tell us about the relationship with art that you developed through that experience.
I was born in Moscow, then moved to Laos and Milan before settling down in Paris after finishing high school. These travels instilled in me the desire to express myself through art. I used to be afraid that I would forget someone or something... So I began to write, draw, and especially photograph, bringing everything with me—people, moments, emotions, and colors. I also grew up in an artistic family, with both my parents and my sister being painters. They've always encouraged me to experiment with different forms of artistic expression. I was incredibly fortunate to have grown up in this setting.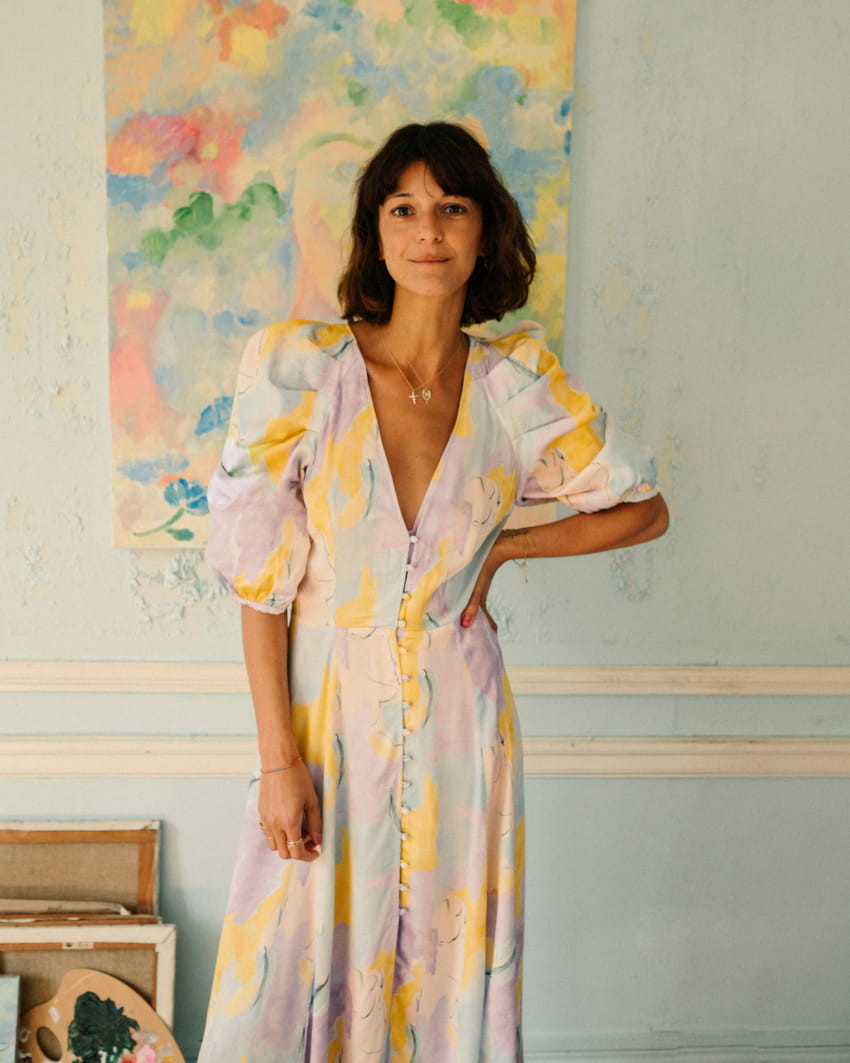 What was your first aesthetic shock?
That's hard to say! I have them every day. I am constantly awestruck by the beauty and vastness of what I see. I can lose myself for hours just thinking about what's around me. But I see this as a vital part of who I am. If I don't do it, I feel as if I'm running out of oxygen.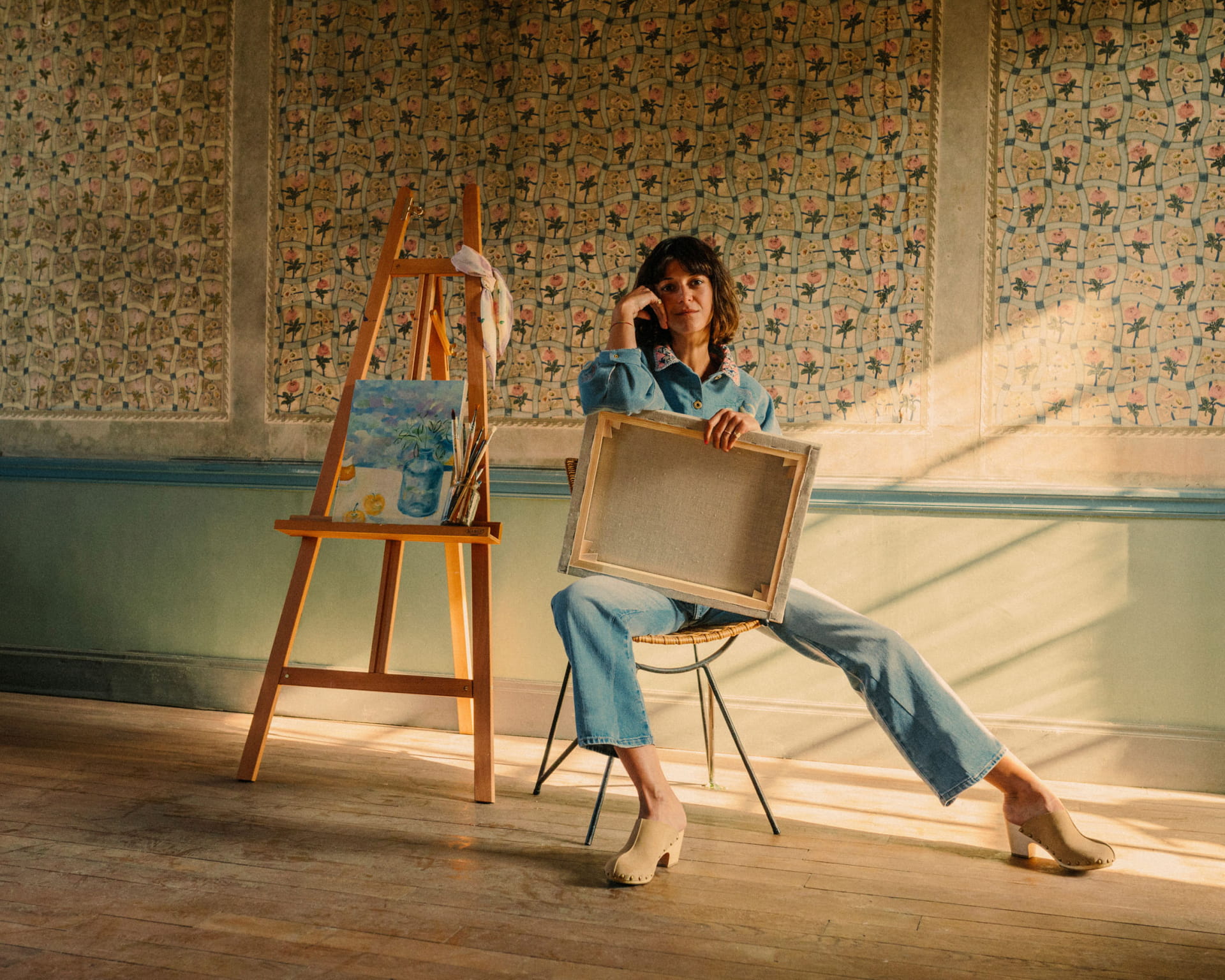 After studying literature and philosophy, you decided to pursue photography. What drew you to this medium?
I've always taken photographs of everything since I was a child. I was trying to be like my grandfather, who took a lot of travel photos. He would often let me borrow his camera, which I later inherited and which I still use today. I like to think that it holds all of my grandfather's memories.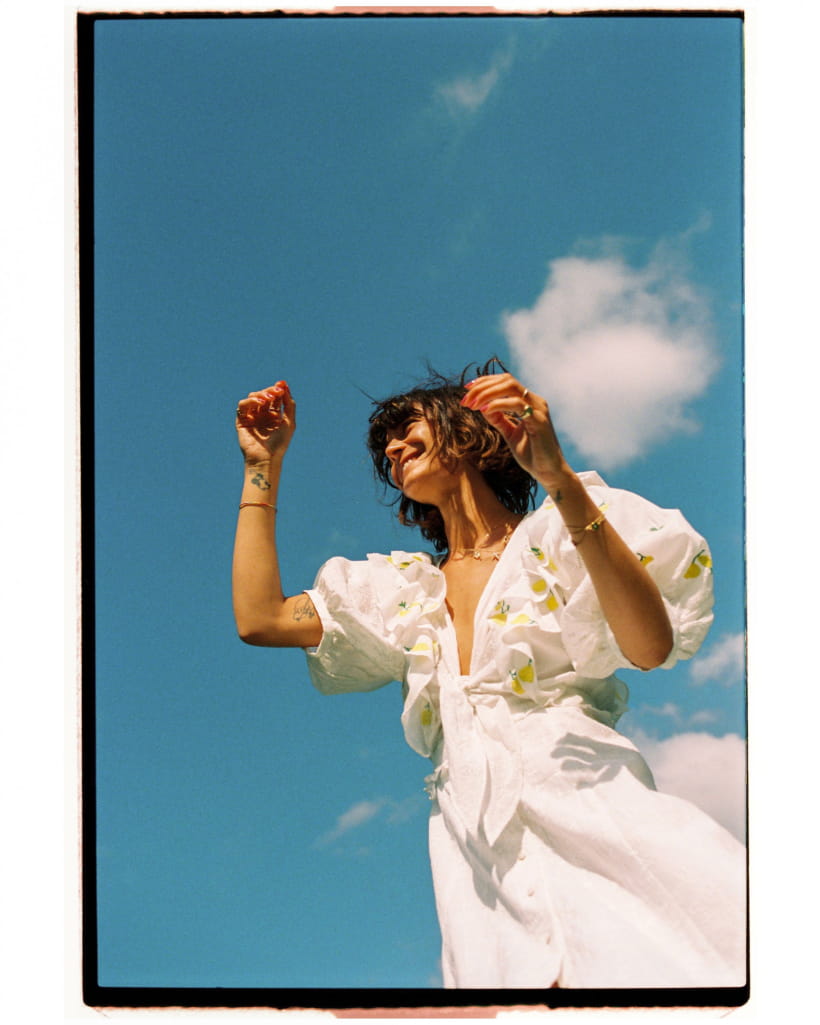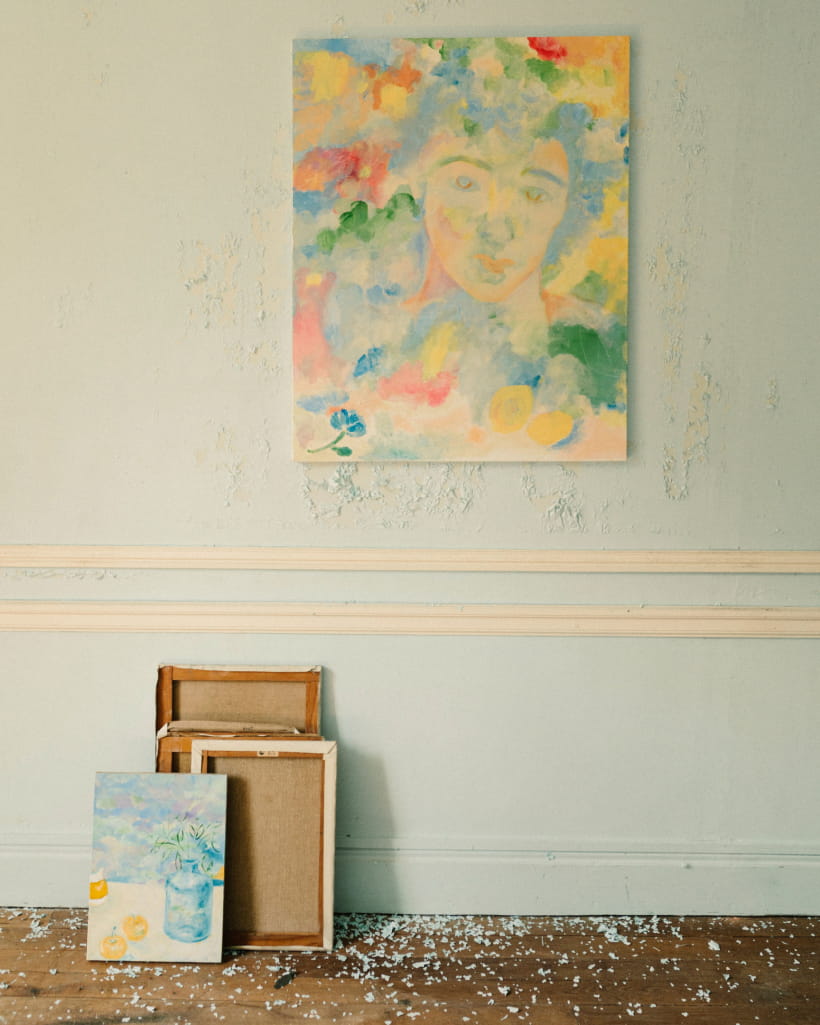 We know you now through your work as a painter. What motivated you to pursue painting, and how did you make the change?
For me, photography was the ideal way to overcome my fear of forgetting... But I always felt like I lacked something. It was as if there was something missing from what I wanted to say, leaving me with the impression that something had gone unexplored. Drawing—and then painting—allowed me to more directly explore my dreams, emotions, and ideas and then represent those solely through my hand. Six years ago, when I was fully immersed in the whirlwind of nascent love's emotions, I began to draw my lover with my left hand, the hand of the heart. It was the purest and most direct way for me to express my emotions. He then encouraged me to share my work with others.
Tell us about your sources of inspiration and what motivates you each day.
I find inspiration in everything... a color, an encounter, a melody... you name it. Then, in order to paint, I must first create what I call a dream bubble. Whether on a train or in a hotel, I create my own little universe with a variety of objects that are meaningful to me—ceramic fish, boxes, shells, pencils, poetry books, photos, statuettes, and so on. I recreate this environment that I feel is conducive to creativity and reverie wherever I might be.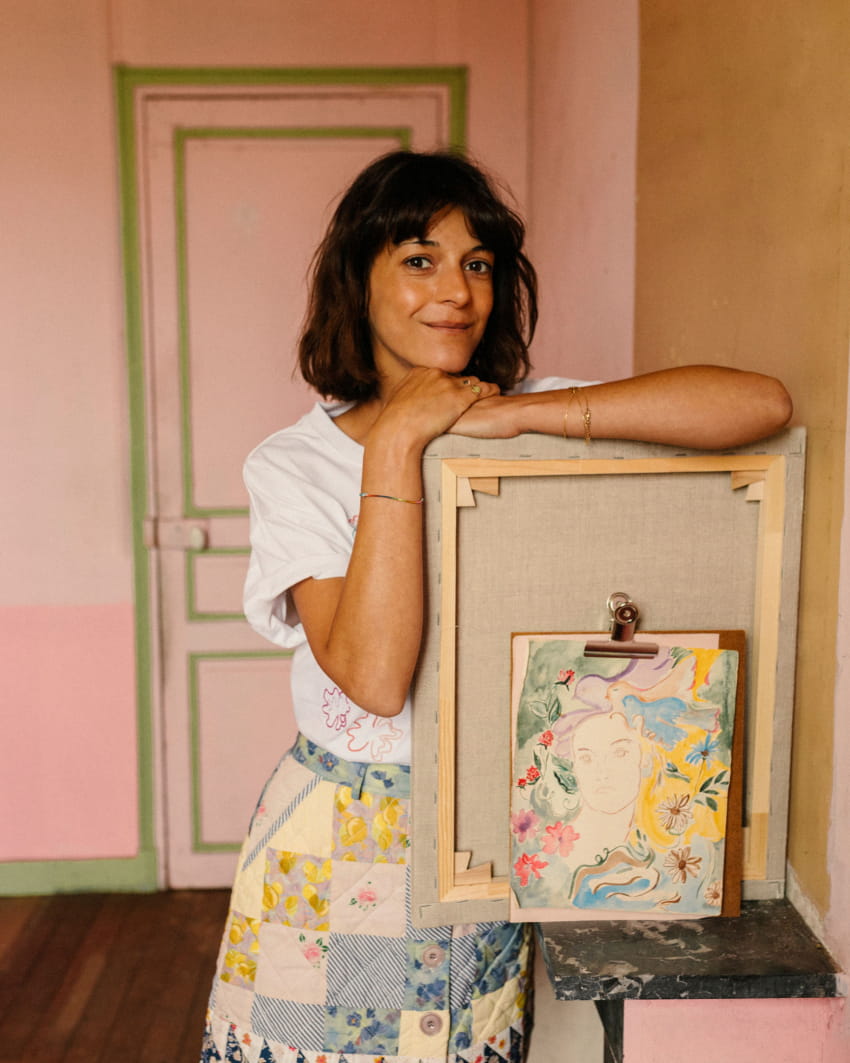 Collaborations with friends, fashion brands, or locations... What role do encounters play in your work? Why is it important for you to create a dialogue between your work and other artistic disciplines?
If I need to be alone, especially to paint, I also need to meet, observe, and listen in order to be inspired. Interaction is the cornerstone of my work. I am fortunate to be able to experiment with a wide range of media, allowing my dreams and colors to travel not only on canvas, but also on walls, ceilings, and even clothing! It's wonderful to know that my emotions are a part of people's homes, wardrobes, and, ultimately, the intimacy of strangers. That makes me very happy.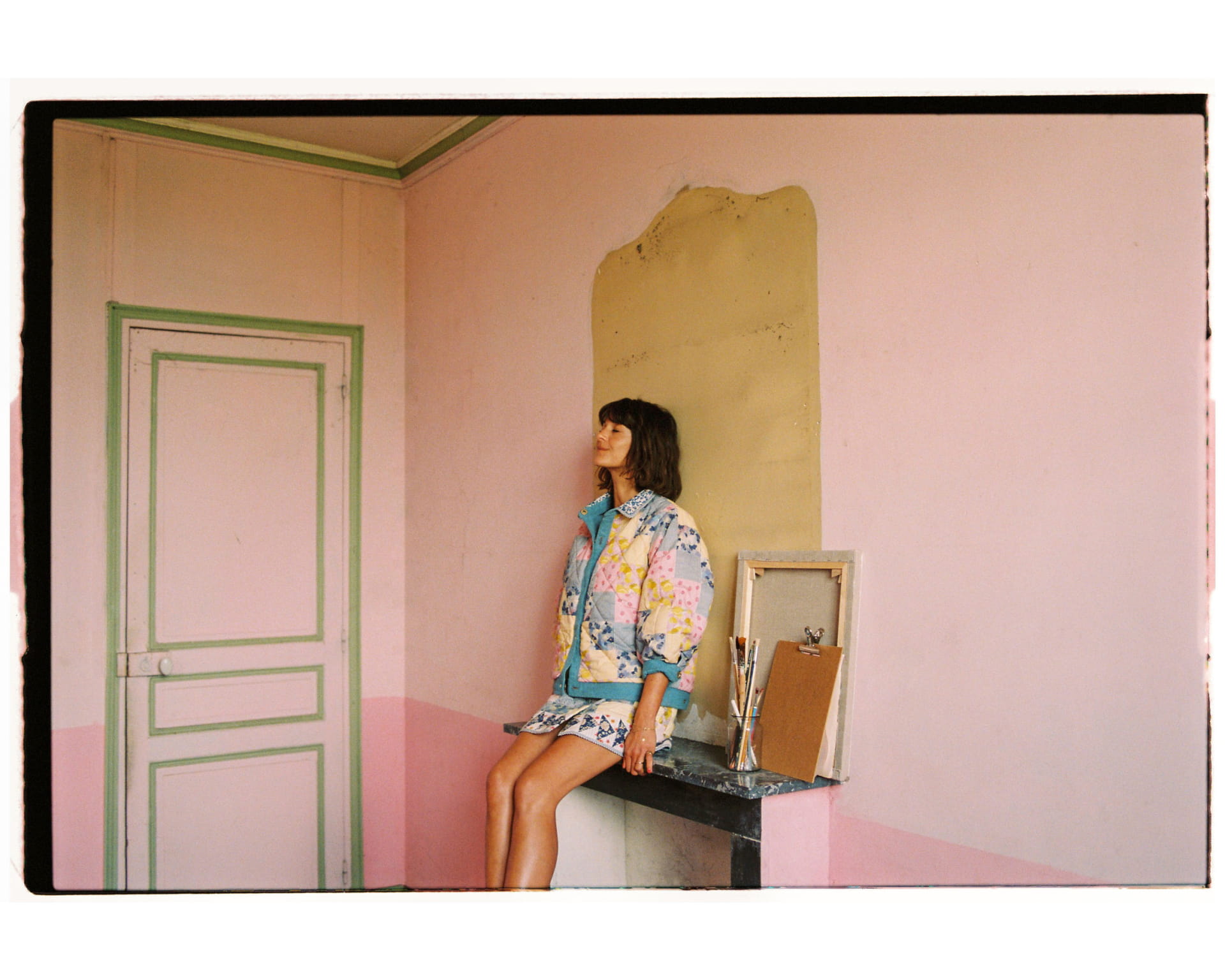 What is your relationship with clothing?
I don't wear coveralls when I paint. I dress as if I'm going to an important meeting. I see clothes as mediums through which I can experience this crucial encounter with my painting. They are integral to the creative process itself! A fabric or a color can evoke a memory or a buried emotion in me... Clothes, to me, are actual journeys that we carry with us. They're like books filled with happy memories. I have a very close relationship with clothing.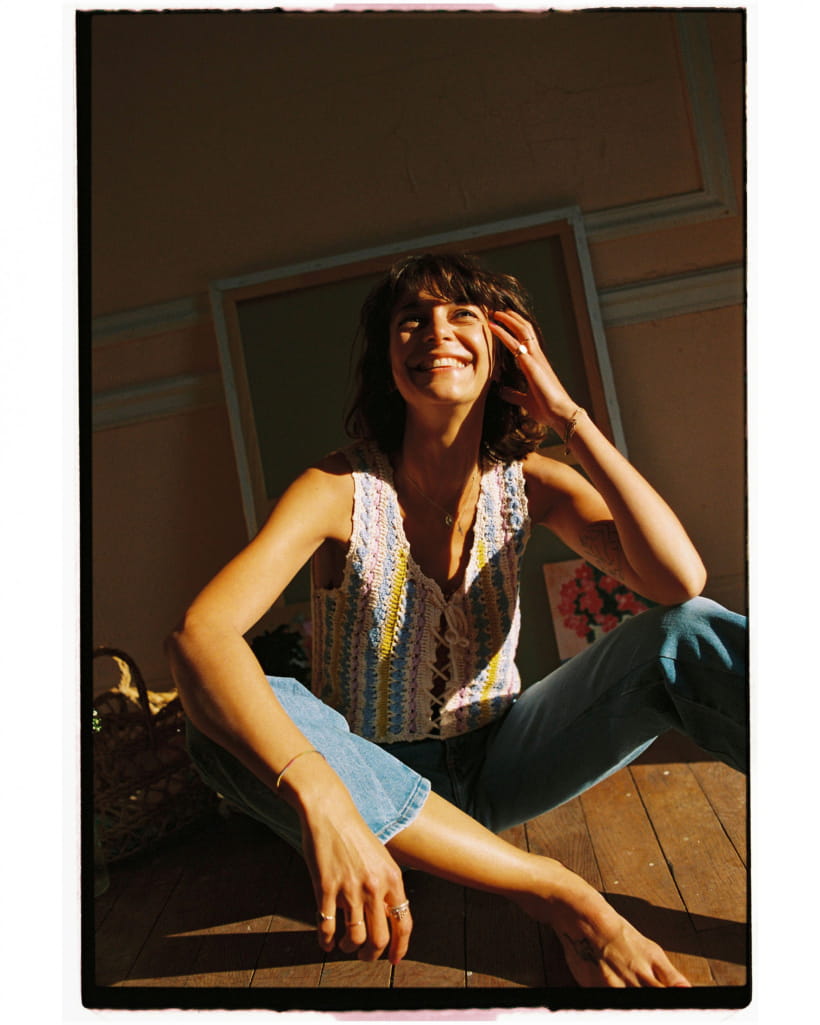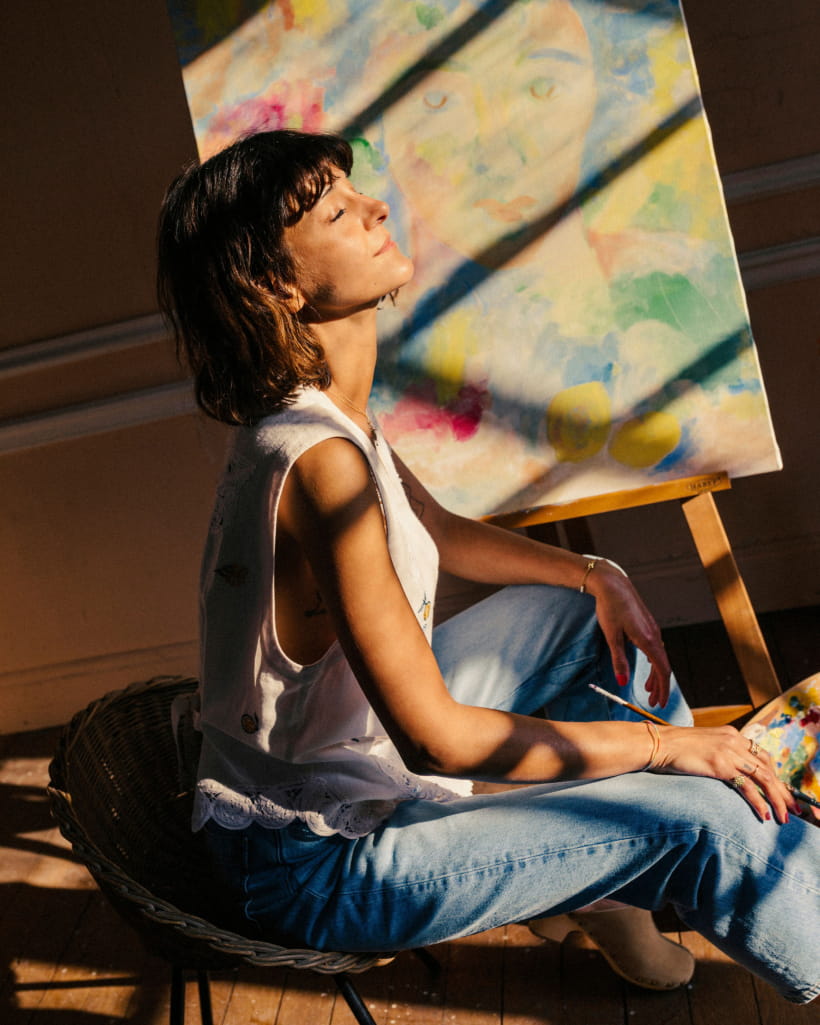 How did the collaboration come about? What aspects of your world have you infused into this capsule?
Every meeting with Emma and the Sessùn team in general felt effortless, illuminating, and joyful. Together, we discovered ideas for inspiration, shapes, and symbolic pieces of who I am and what Sessùn is. We saw this capsule as a bridge between our two worlds. I then painted patterns and prints to dress the models.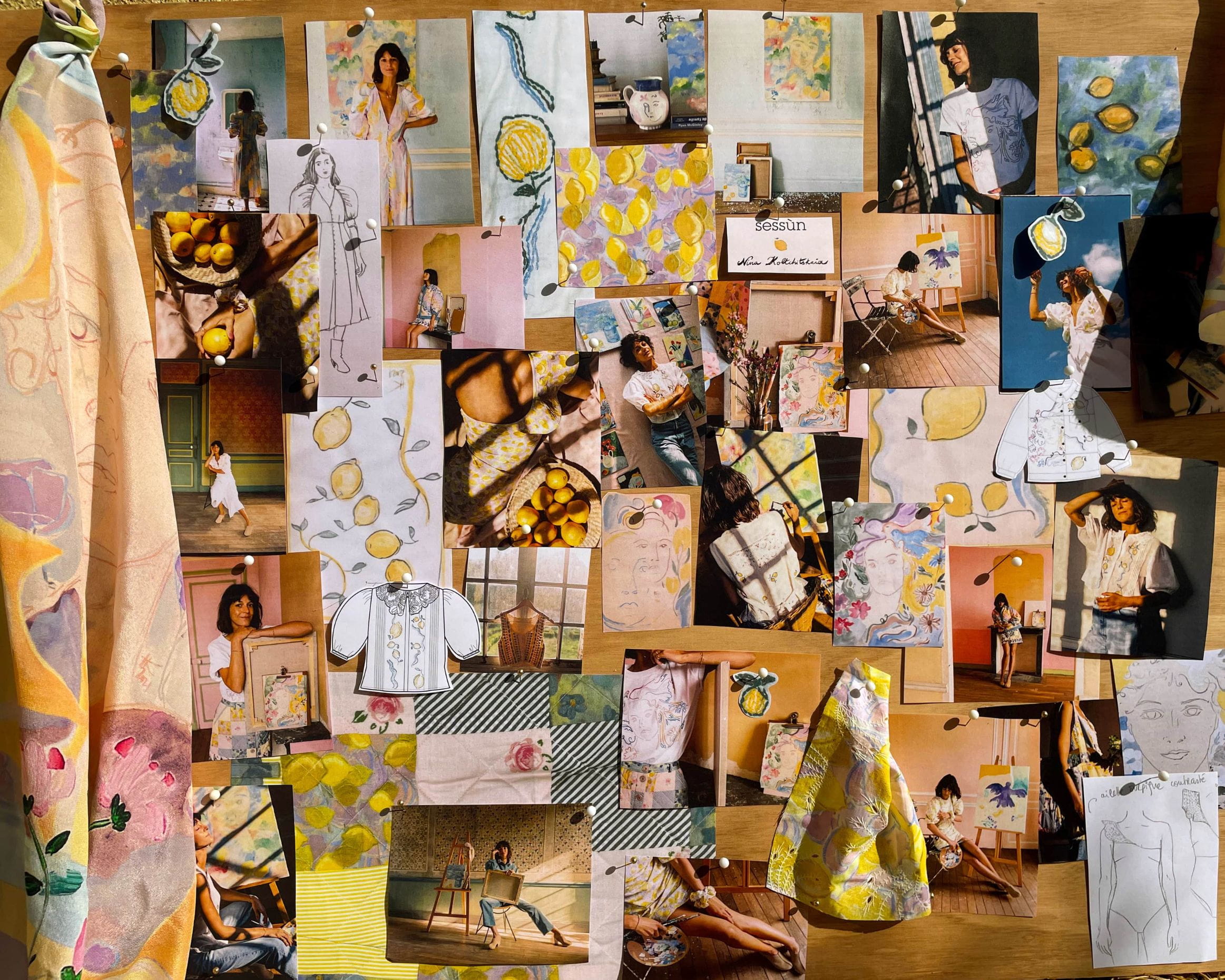 Which piece from the capsule is your favorite?
I can't possible pick just one! They are all unique and work together in perfect harmony. I adore the denim jacket with the patchwork interior, which I like to wear inside out, and the flowing white embroidered dress, which is a journey in and of itself...
How would you depict Sessùn in a painting?
It would be a very luminous painting, with several dancing suns embracing each other, tempting fruits we'd like to eat, happy smiles... A painting in motion!