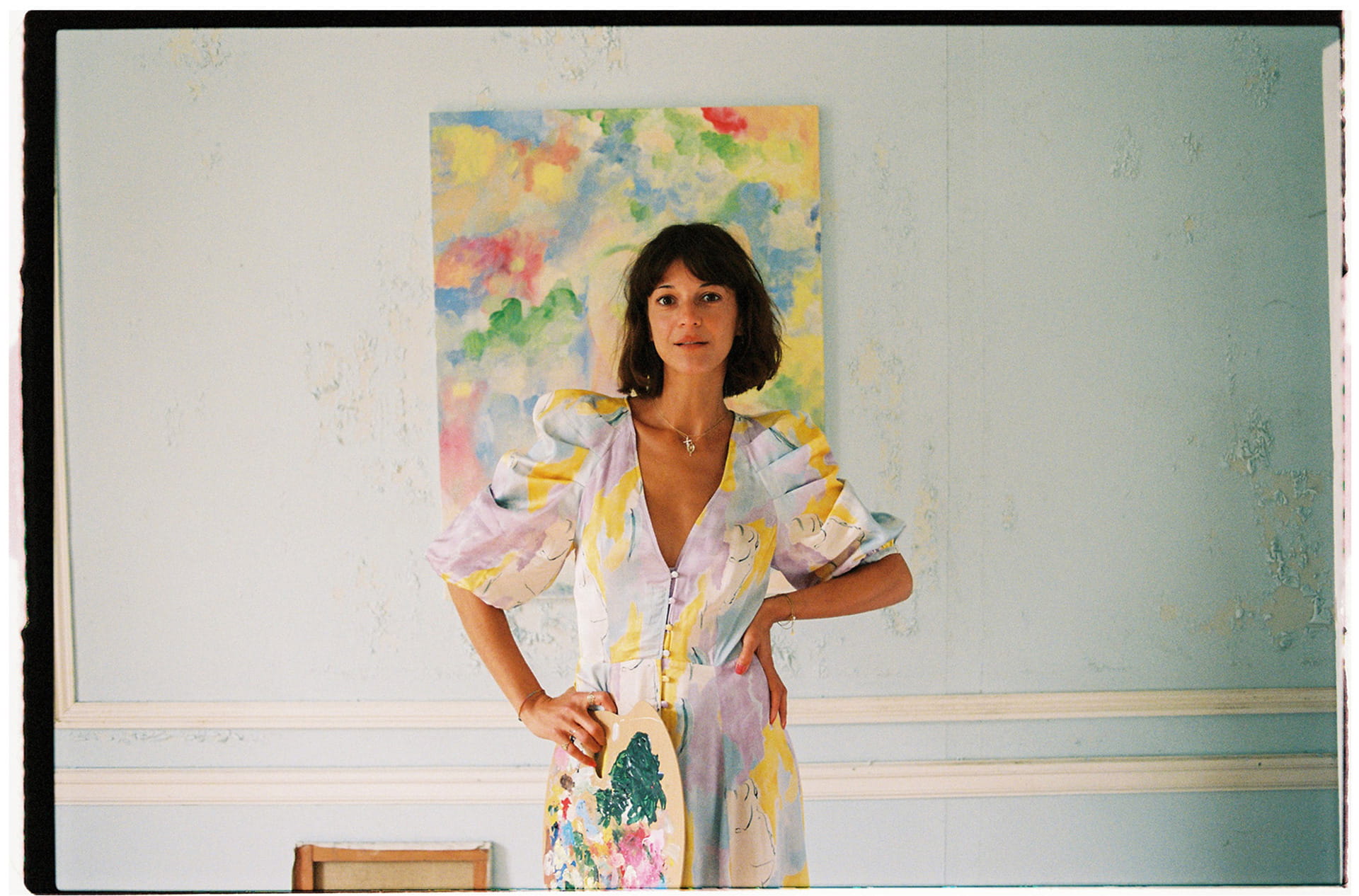 A brightly luminous painting, with multiple dancing suns ready to embrace and intertwine, fruits you'd simply love to bite into, and delightful happy smiles. Parisian artist and painter Nina Koltchitskaia has designed a limited edition collection for Sessùn. 18 completely unique new pieces making up a wardrobe imbued with softness and lightness.
Inspired by her works "L'escalier des rêves", "Le souvenir" and "Les différents silences des trois oiseaux"…
Nina Koltchitskaia photographed by Raquel Chicheri.
Items available exclusively online and in boutiques in Paris rue de Charonne, Madrid, Toulouse, Berlin, London and at Sessùn Alma.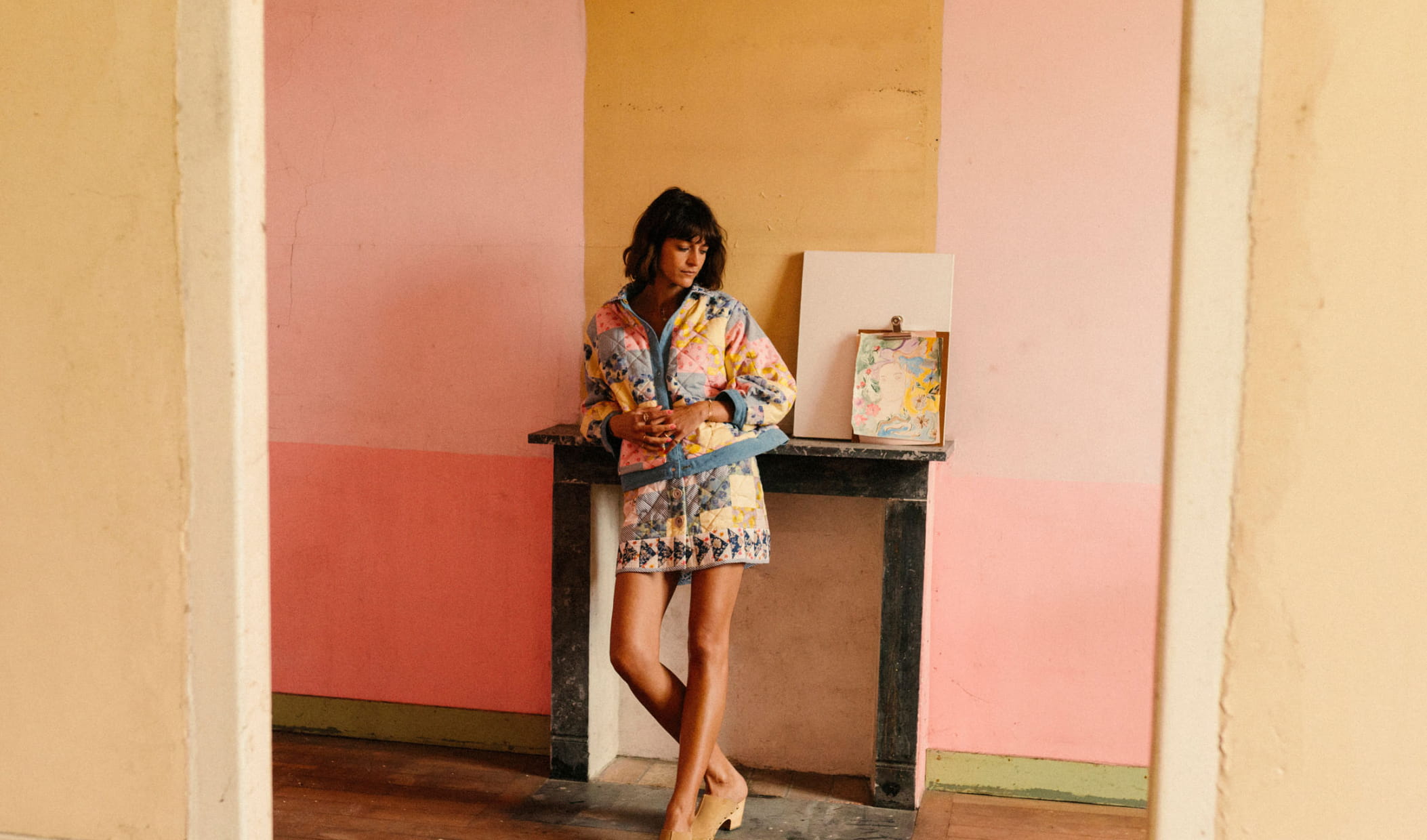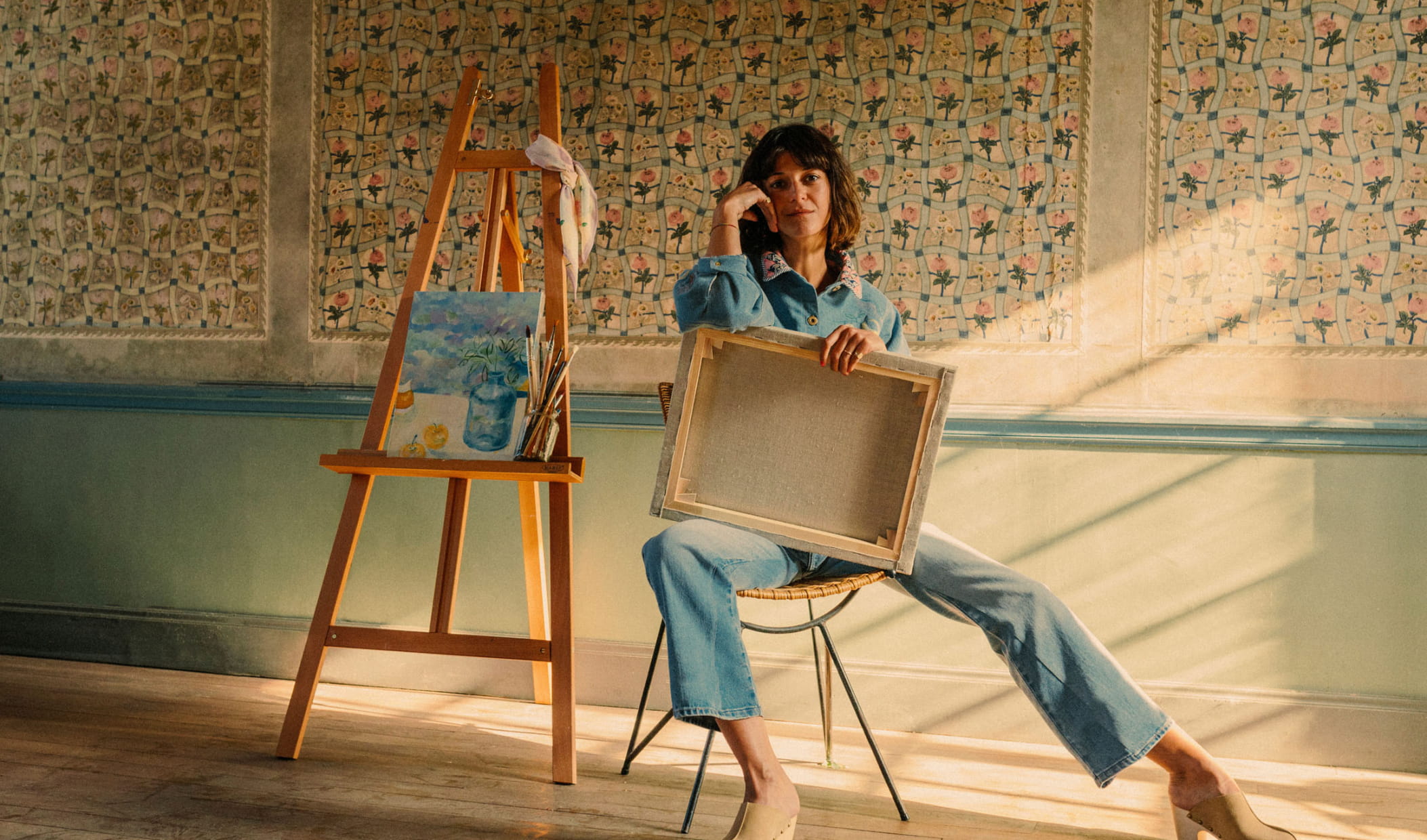 découvrir la sélection