PHOTO CREDIT : FLORIAN TOUZET
After initially working in fashion, where she developed a passion for crafts, Johanna Solal switched to cooking in 2018. She worked in the kitchens of Boulan in Bordeaux and Dersou in Paris, where she developed her technique and honed her vision of cooking. As the value of sharing is dear to everything she does, Johanna Solal has a socially engaged approach to cuisine, which she designs food based on local products and the constraints of producers. For her residency at Sessùn Alma, until December 10, 2022, she has dreamt up a simple and hearty menu, full of finessed details.
You started in fashion, before changing career in 2018. What made you decide to become a chef?
My career in fashion was all mapped out and well organised. I studied textile design and worked for some incredible fashion brands. However, I felt a need for change and felt I particularly needed some time out. I felt more and more of a desire to cook and explore a new medium. I then underwent professional career retraining and completed my CAP in cooking, without really knowing where it would lead me. I didn't necessarily think that cooking would be my profession. But I really got into what you could make and the encounters, which then forged my experience. I got a taste for the adrenaline of the different services, I became passionate about this infinite research into tastes, colours, and textures... I rediscovered the creativity that I had lost in my previous career!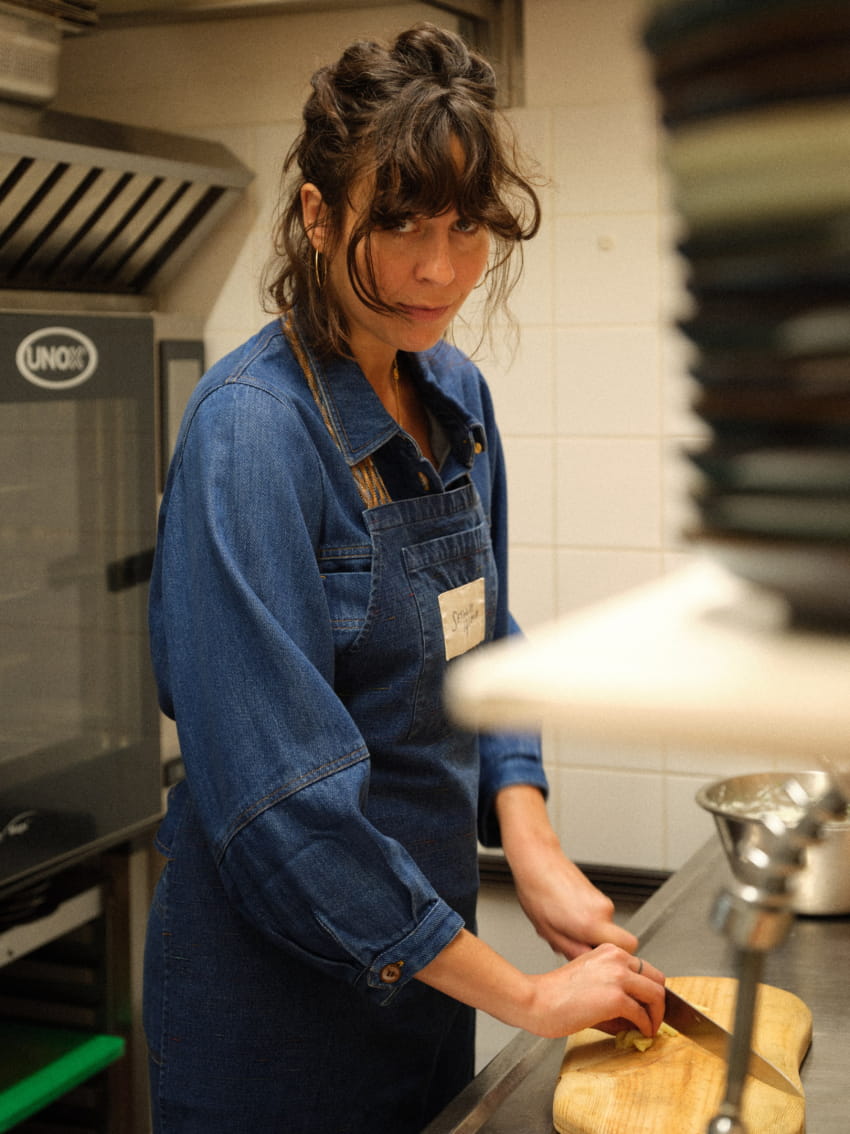 What kitchens have you been in and what have you learned?
I started my career in Bordeaux at Boulan, a fish and oyster restaurant, then in Paris at Dersou. I learned a lot of techniques there, especially for fish. The precision work needed, the requirements of a gastro kitchen... but I also learnt to handle the psychological pressure, to keep delivering at a steady pace, to push myself to the limits of my physical capacities. Then I had this decisive meeting with Pierre Jancou, in 2019. Learning from him enabled me to hone my vision of cooking, in a broader sense. He showed me the importance of sharing, of welcoming people, and how the restaurant business is a real service business. And attention to detail is always key.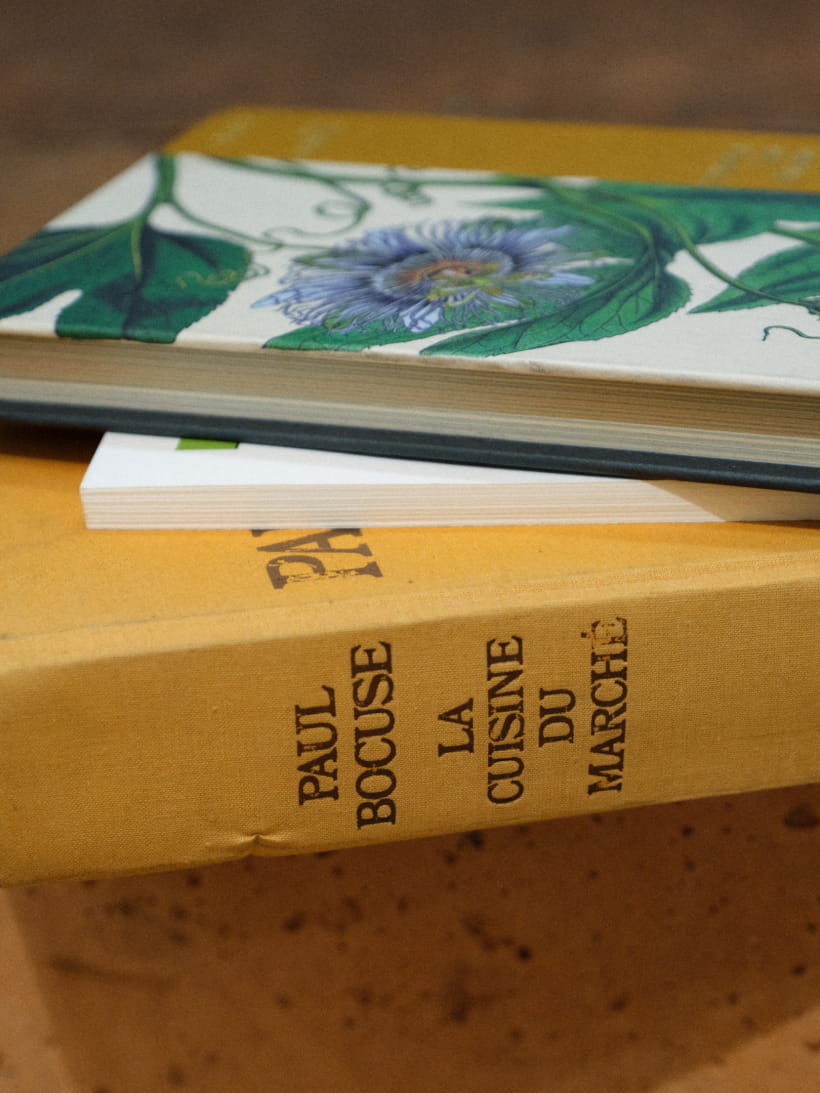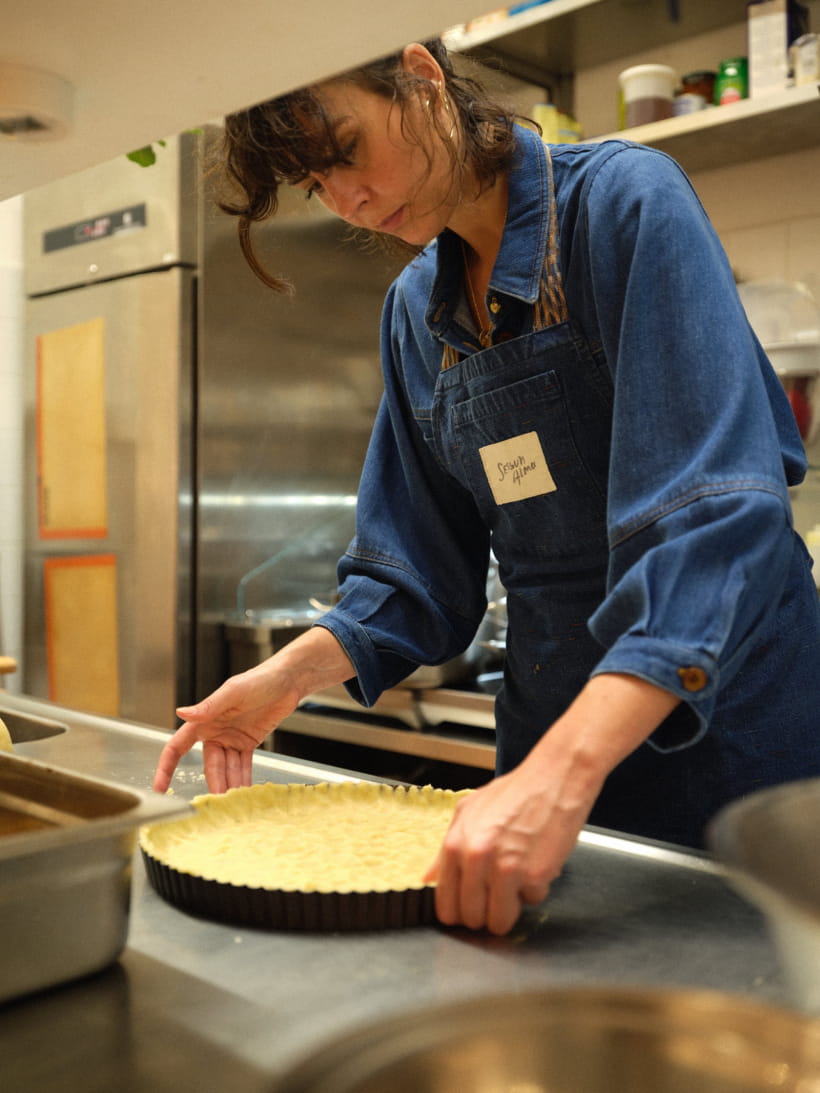 What values do you express through your cooking?
I always strive for healthy cuisine, which is good for you. This inevitably means selecting good products, all along the chain. The chef is responsible for that. The essential value to me is sharing, working hand in hand with local producers so that you can give people delicious, hearty food that is full of love. The memories you create in a kitchen are really important to me. When you cook, you tell a story, your story. That's why I consider my cooking to be homey and nourishing. It's not so much intellectual, it's more instinctive.
Which products do you prefer to work with?
I like market food where nothing is fixed, when inspiration comes to you naturally and obviously. This is where you find recipes evolving and sometimes taking unexpected paths. For some time now, I have been doing chef residencies in different locations throughout France. What I like is to discover local products, and to adapt myself to an environment, to a region. To understand the constraints of food producers. To establish a dialogue with them when I come up with dishes, because it is them and their products that inspire me. I also love working with fish, and coming back to the Mediterranean is a great opportunity to get back into the swing of all things fish. I also feel really inspired by plant-based cooking. It's an exciting way of cooking because when you're constrained, you hone your sensitivity!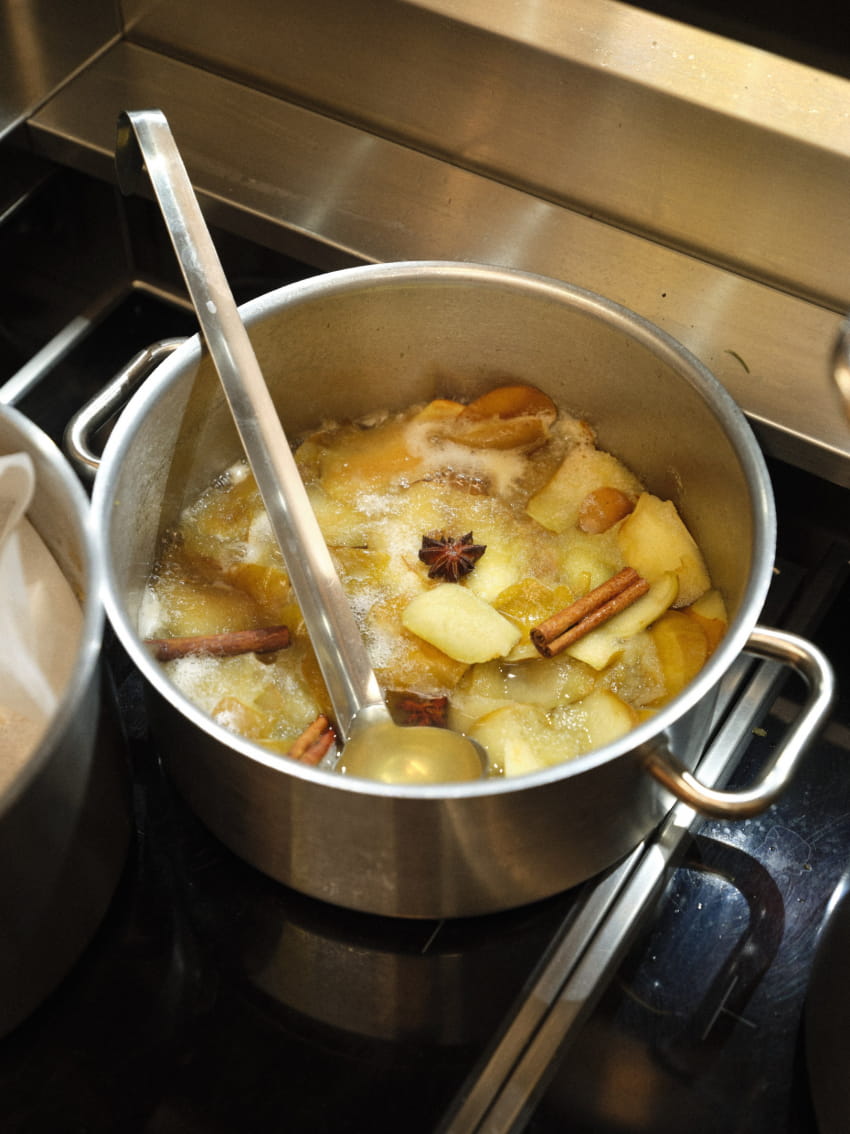 You're starting a residence at Sessùn Alma, so how did you come up with the menu for it?
Sessùn Alma is a canteen but it's also a boutique, with a lovely selection of artists and artisans. You have to juggle these two aspects. You need delicious, balanced and hearty food with lots of finesse and subtlety. So that's how I designed the menu, and how I made the options clear and readable as simple, hearty cuisine. And I focussed especially on the desserts because Sessùn Alma is also a café, where customers come for snacks.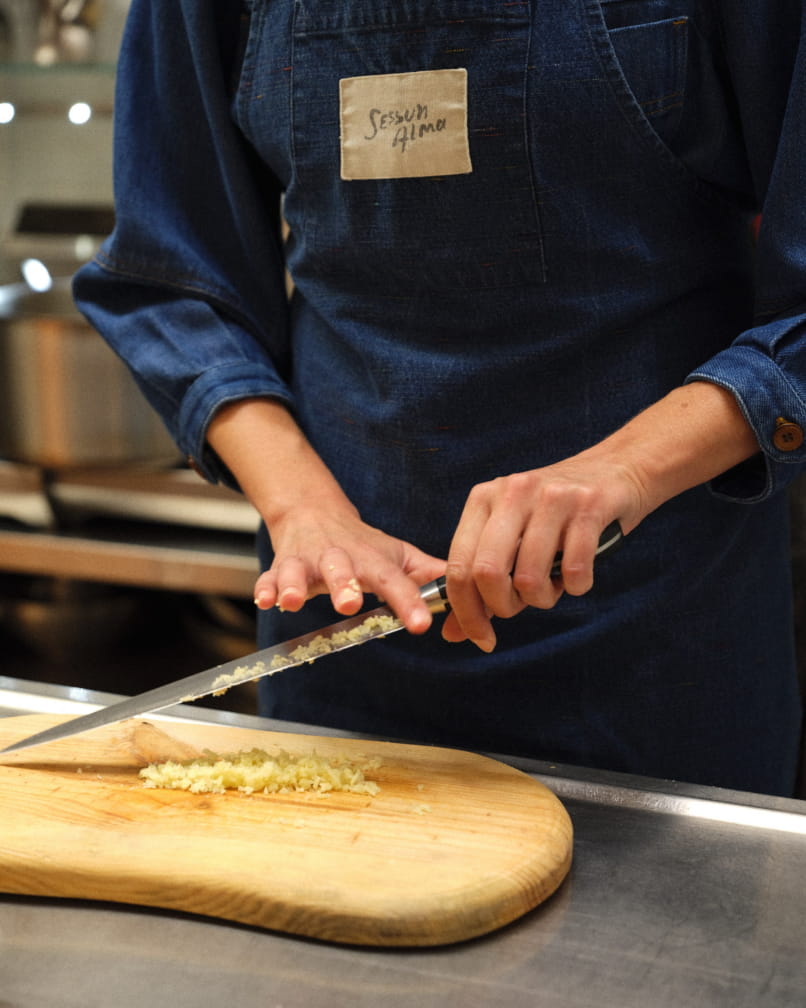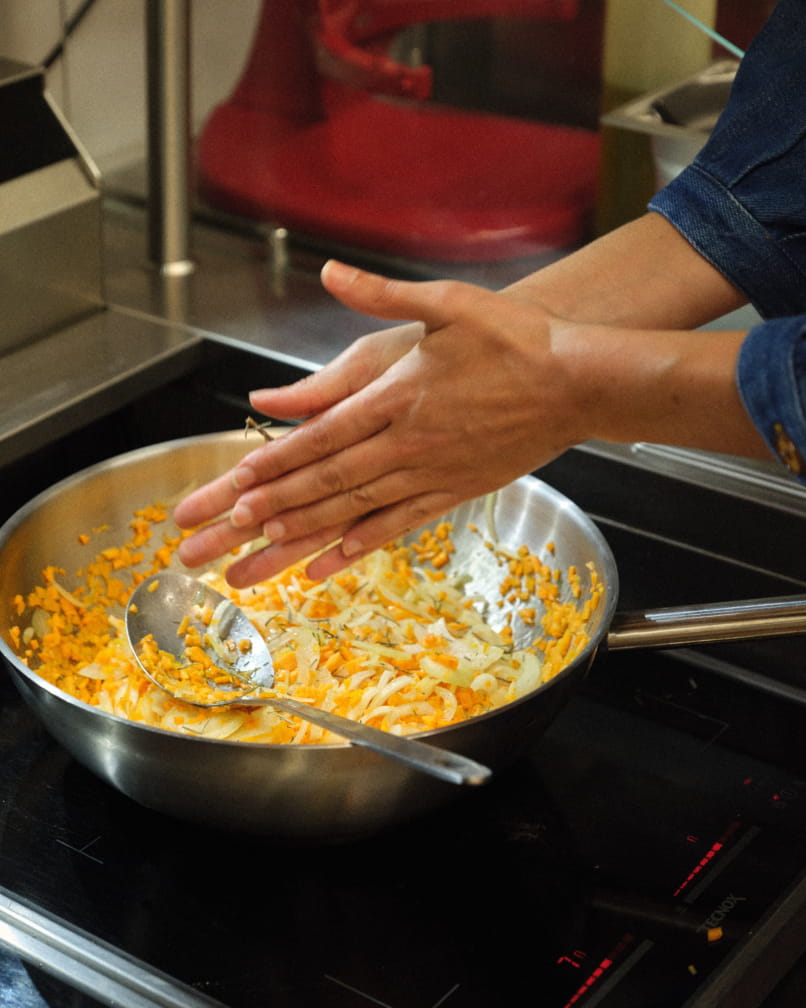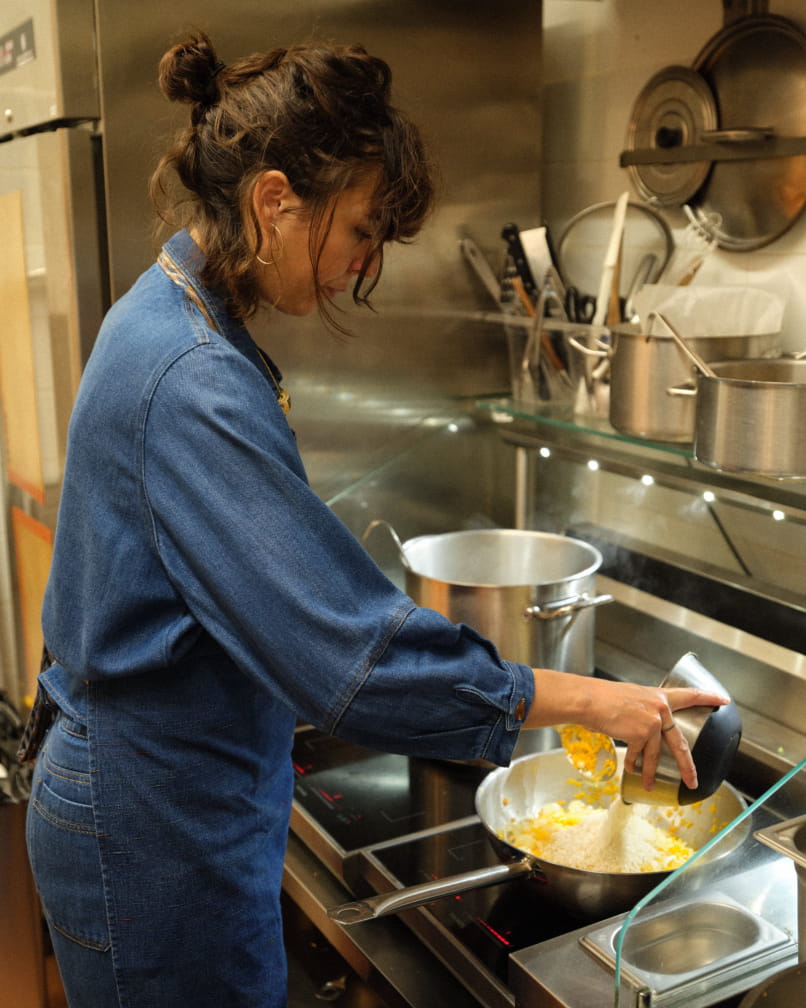 Tell us about the suppliers you're working with during this residency. What is most important to you?
I'm very happy working with the network of producers selected by Sessùn Alma! Among others, Manu from Paysan Moderne, who's an organic market gardener with an interest in permaculture. There is also Christophe, who delivers magnificent super-fresh eggs, Sébastien, who only fishes with longlines, an ancient fishing technique that combats the issues of overfishing and pollution in the Mediterranean, Audrey from the Laiterie Marseillaise, an urban cheese factory in the same street as Sessùn Alma... She has this goat's cheese brousse with such a pure taste, like her fresh cream and her Philadelphia that I use to make unbaked cheesecake. Marianne also comes to mind, who has these magnificent Gascony pigs from Jérôme Crouzet... Listening to what each producer has to say makes a chef's job more meaningful!
Which dish or recipe do you think best represents Sessùn?
I love working with fresh pasta. So I would say a subtle raviole with sheep's milk from the Laiterie Marseillaise, with lemon zest and a beurre blanc with shallots and sage.