PHOTO CREDIT : SALVA LOPEZ
Sessùn and Spain share a sincere, meaningful, and above all, long lasting story.
The first export country since the 1990s thanks to multibrands, Spain is also where we chose to set up our largest store, in the heart of the capital, in 2020. Today, with this new opening in Barcelona, Sessùn confirms its deep love for Spain, and its desire to settle there lastingly.
We have chosen to open our new store at Carrer del Consell de Cent 300, between the Casa Batlló, a museum building designed by Gaudí, and the Museo del Modernismo, in the Plaza de Catalunya district.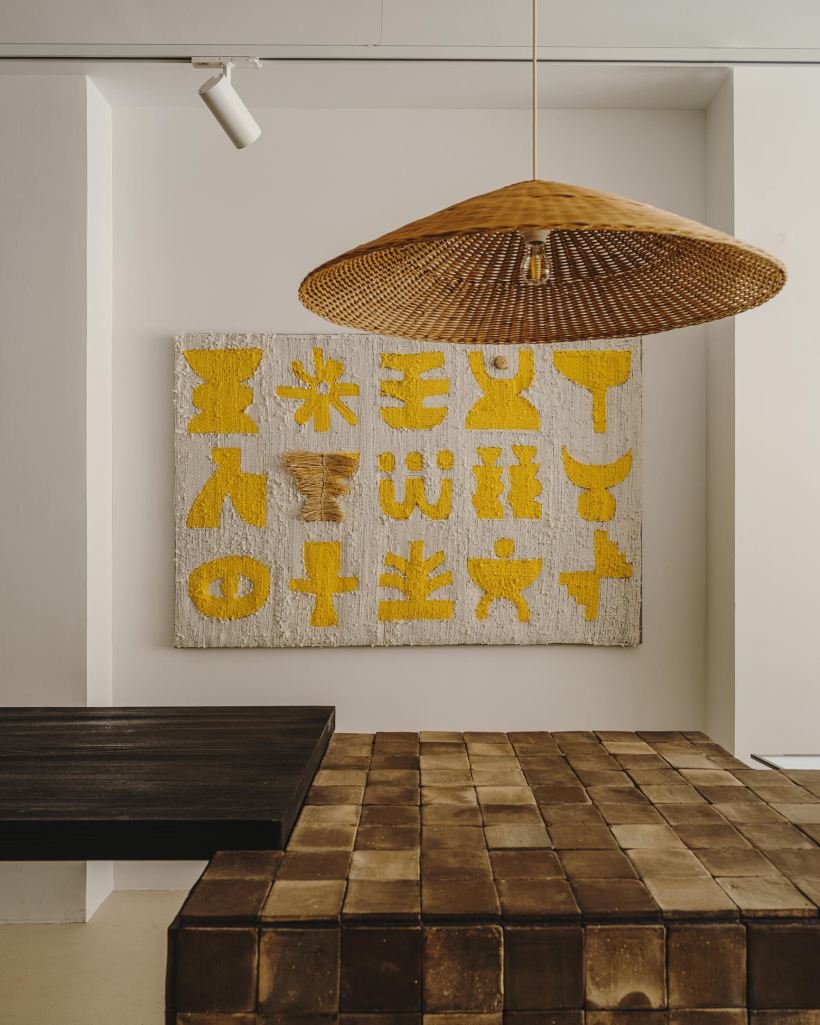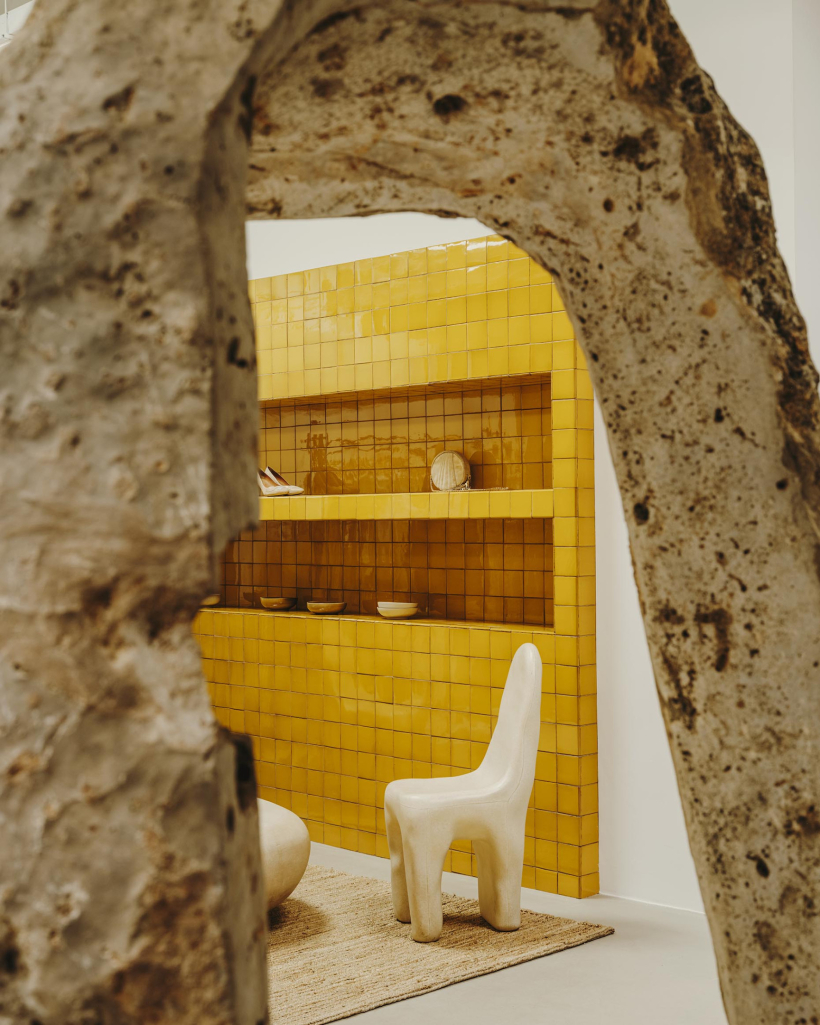 In keeping with values that are dear to Sessùn, this 250 m2 space has been imagined to host our Sessùn and Sessùn Oui textile collections as well as a selection of books, ceramics, handcrafted pieces and limited series, aiming to highlight the contemporary creative scene. Lisa Allegra, Après Ski, Asterisk, Clara Infante, Léa Bigot, Tanti Ceramics, Tom and Folks... A list of inspired and committed artisans, that is bound to develop as we meet more and fall in love with their work.
To create this unique space, we once again called upon the Cobalto studio, founded by Gabriel Escamez, who shares the same vision as Emma François, founder of the brand. Hence this new collaboration, carried by the strength of mutual understanding and a common base of references, ranging from a love of the South to a passion for Mediterranean know-how.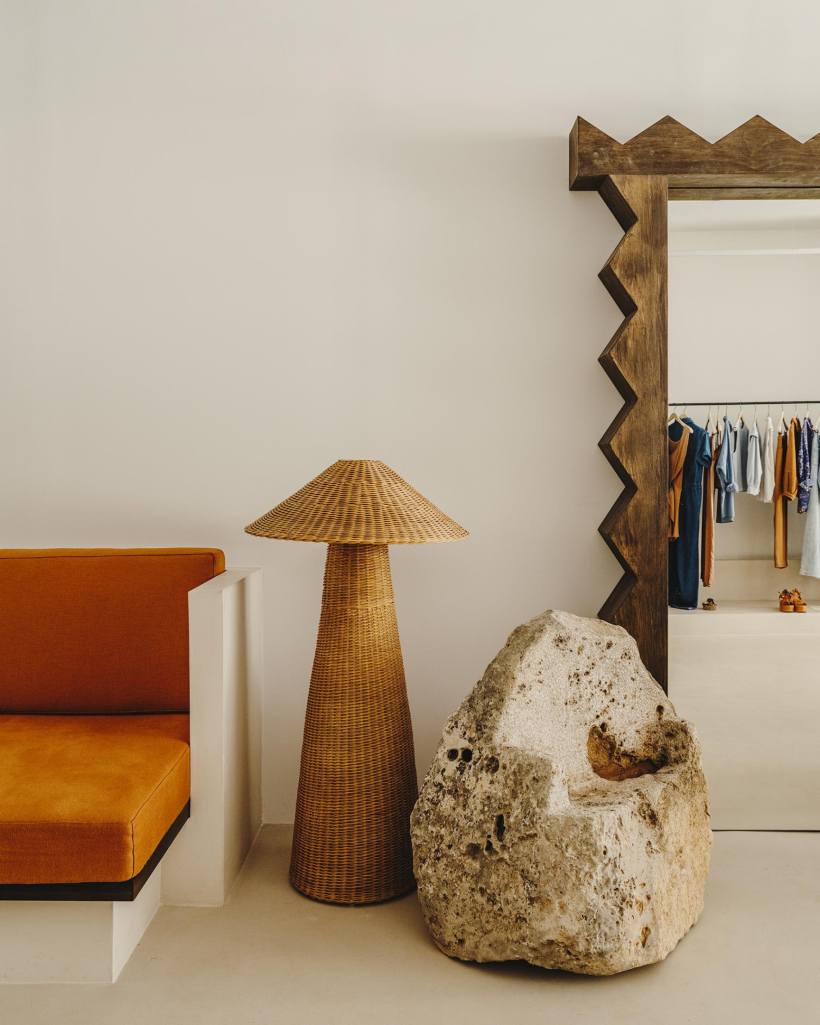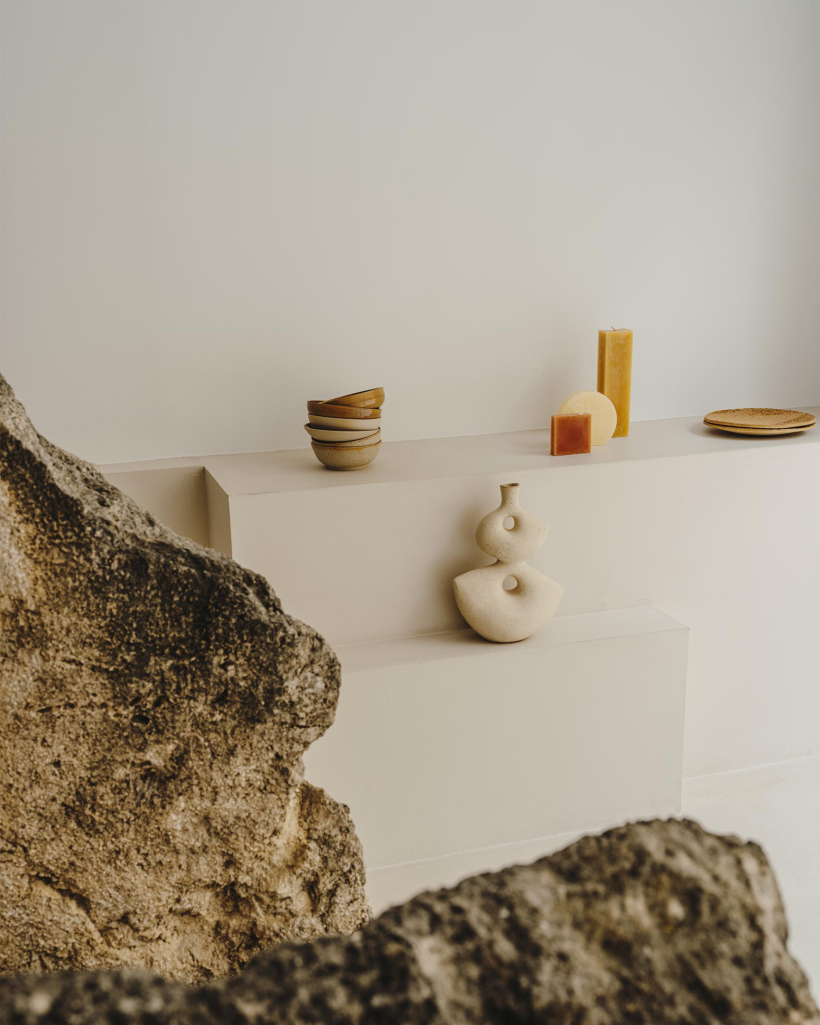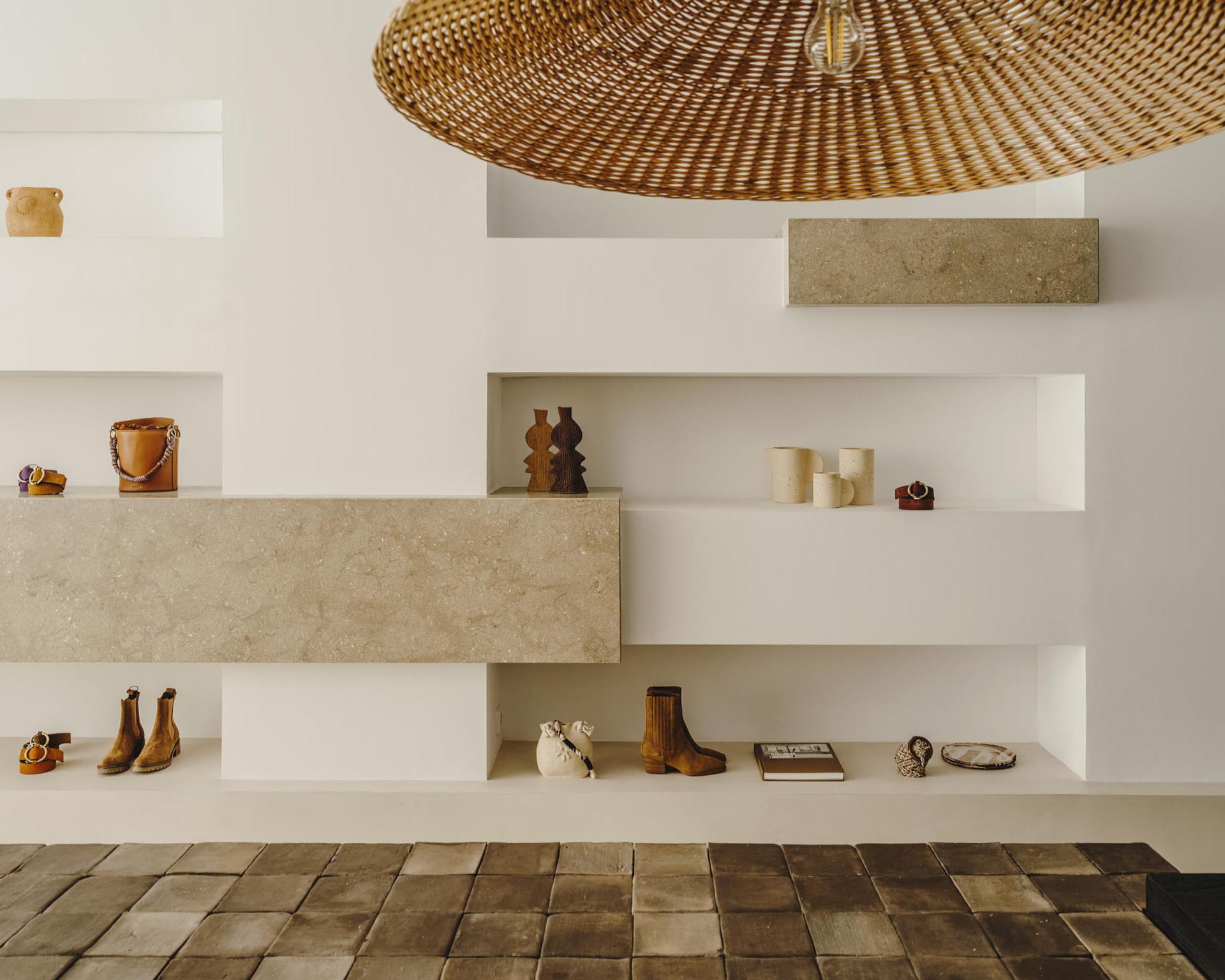 Brutalist and cubist references, subtle echoes of Brancusi's work, traditional art pieces, vintage furniture and unique creations made by craftsmen freely mix to compose a garden of sculptures. Like an invitation to a creative and sensory stroll, through objects, shapes and colors, nurtured by Sessùn's soulful love of materials.
 A commissioned design by Sol Pardo, founder of the PARDOhats brand, reinterprets the Sessùn alphabet in a play of natural materials and sunny hues. Handmade in her Barcelona workshop, she offers a new interpretation of this language of forms, composed of symbolic characters, like powerful echoes of primitive writing, with sculptural lines and organic curves.
 A warm, authentic and bright aura emanates from this new space, reflecting the history, values and foundations of our brand, between support for contemporary creation and commitment to preserve craftsmanship.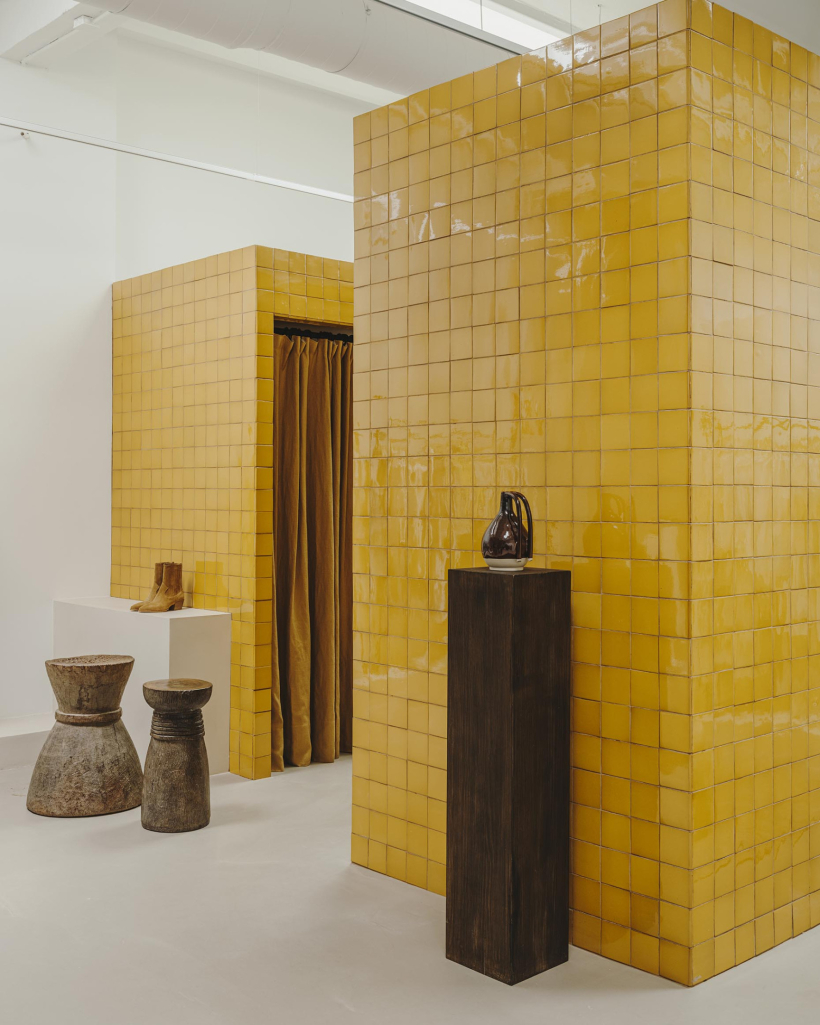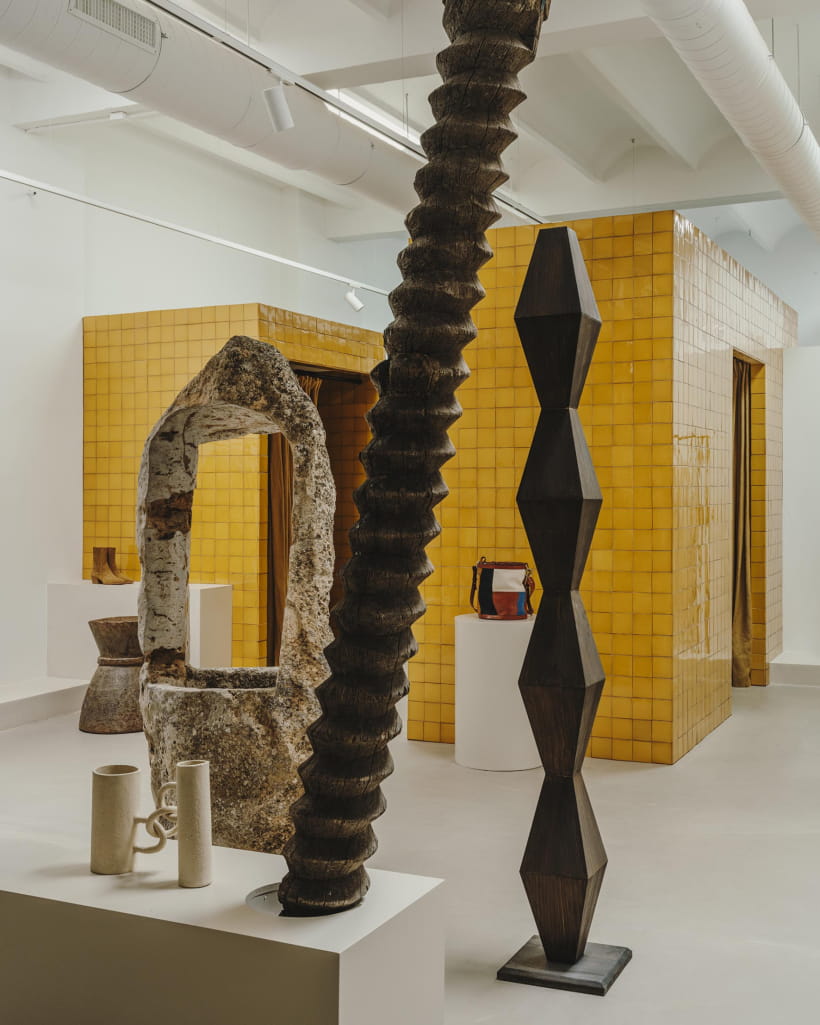 OPENING TIMES & ADDRESS
Carrer del Consell de Cent, 300, 08007 Barcelone
0034 937 148 780
Monday - Saturday : 10h30 - 20h30