Photographies : FLORIAN TOUZET
Her cooking reflects her childhood memories, her multicultural heritage, the sacred gesture of hospitality, as well as something new, like an aspiration towards the infinite horizon of possibilities. Zuri Camille de Souza grew up in India, before studying human ecology in the United States and undertaking a cooking project in Palestine, followed by various creative projects around refugees and migration in Greece. Intrinsically political, Zuri's cooking also carries her vision of inequalities and conflicts around the world. For her residency at Sessùn Alma, until April 1st, Zuri Camille de Souza has imagined a 'human menu', celebrating products and producers, and full of dishes that warm the heart and care for our bodies.
From Goa to Marseille, can you tell us what drove you to cross the world?
I have loved the idea of traveling since I was a child. My father was born in Kenya and returned to India when he was 17. My mother lived in Zambia, Hong Kong, Mauritius, Trinidad and then India. Since I was little, I heard their stories, their adventures, all the languages... The cuisine of each country, it made me dream!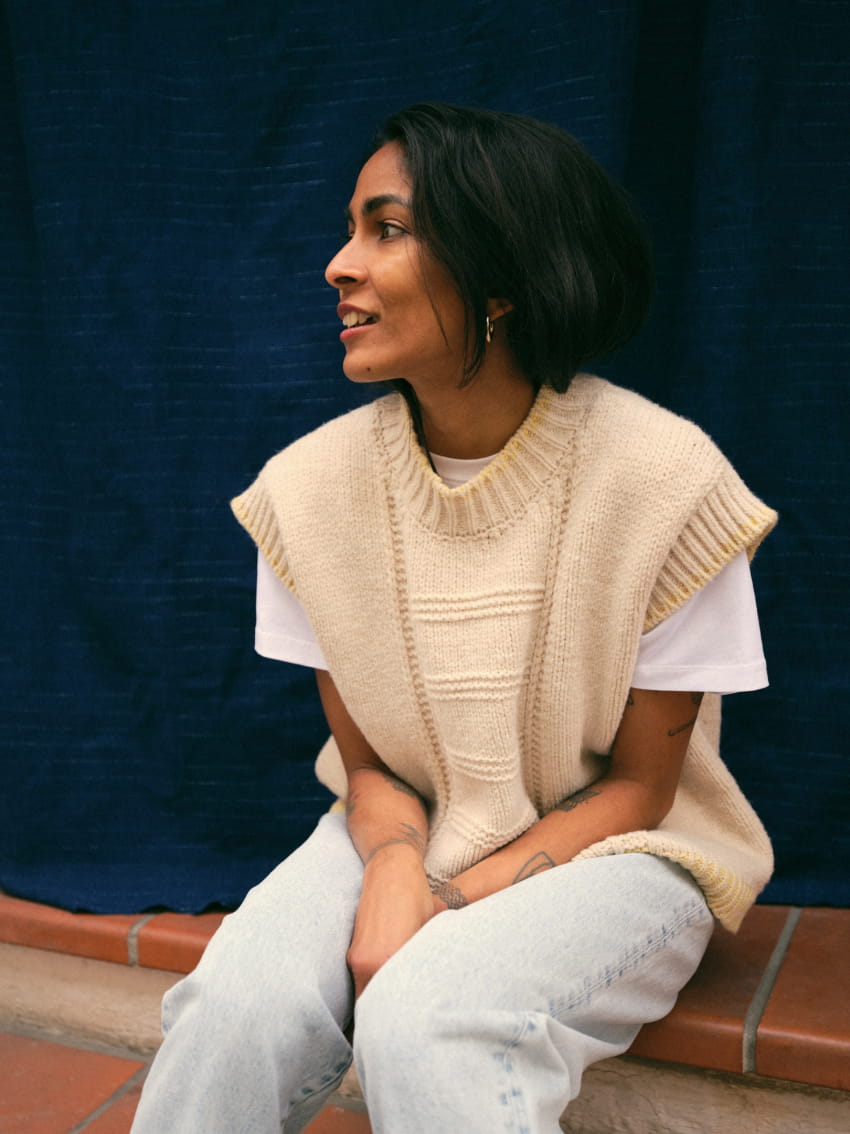 What kind of training have you had?
I left India when I was 18. I received a scholarship to study and get my bachelor's degree in Human Ecology in the United States. I spent 4 years on a remote island off the coast of Maine, during which I did research projects around sustainable food, architecture and ecology in Palestine, Italy and Bombay. Afterwards, I returned to Bombay where I taught in a design school and worked at the same time in a sewing, design and craft workshop, which reminds me of Sessùn Alma. We used to invite chefs to do residencies there. That's when I realized that having an interdisciplinary approach to cooking was possible. 

Two years later, my boyfriend and I came up with the idea of learning to sail a sailboat. We started sailing on a small sailboat off the coast of Bombay. 

Then I was accepted for a residency in Jericho, Palestine. I left Bombay for a month and a half, and initiated a project around Palestinian cuisine and its evolution under the occupation. I saw how cooking has the power to bring people together, to create joyful moments even in a harsh and violent situation of occupation. Afterwards, my boyfriend went to work on the island of Chios, next to Lesbos in a refugee camp. Our respective experiences motivated us to do something that combines our skills and our political perspective. We had the idea to create a mini-itinerant publishing house (maison d'édition) around nature, landscapes and migration. We went by sailboat from Frontignan to Lesvos, and created a shared garden in a day care center for the inhabitants of the largest refugee camp in Greece, Moria Camp. 

Thanks to our networks, we were able to welcome many interesting people on our boat. Together we did radio and film workshops, poetry and music evenings, gardening and photography. Each project turned into a publication or podcast series. A year later, we returned to France, to Marseille. 

After Bombay and Lesvos, the idea of living far from the sea was impossible for us. Then, we really liked the diversity in Marseille. I didn't speak French at that time but I knew I wanted to do something creative with my work. I dropped off resumes everywhere - florists, restaurants, stores, etc. That's how I started to explore Marseille. I started as a dishwasher at Nour d'Egypte. Then I was a cook at Balady and then at Yima where I stayed until the pandemic and the restaurant closures.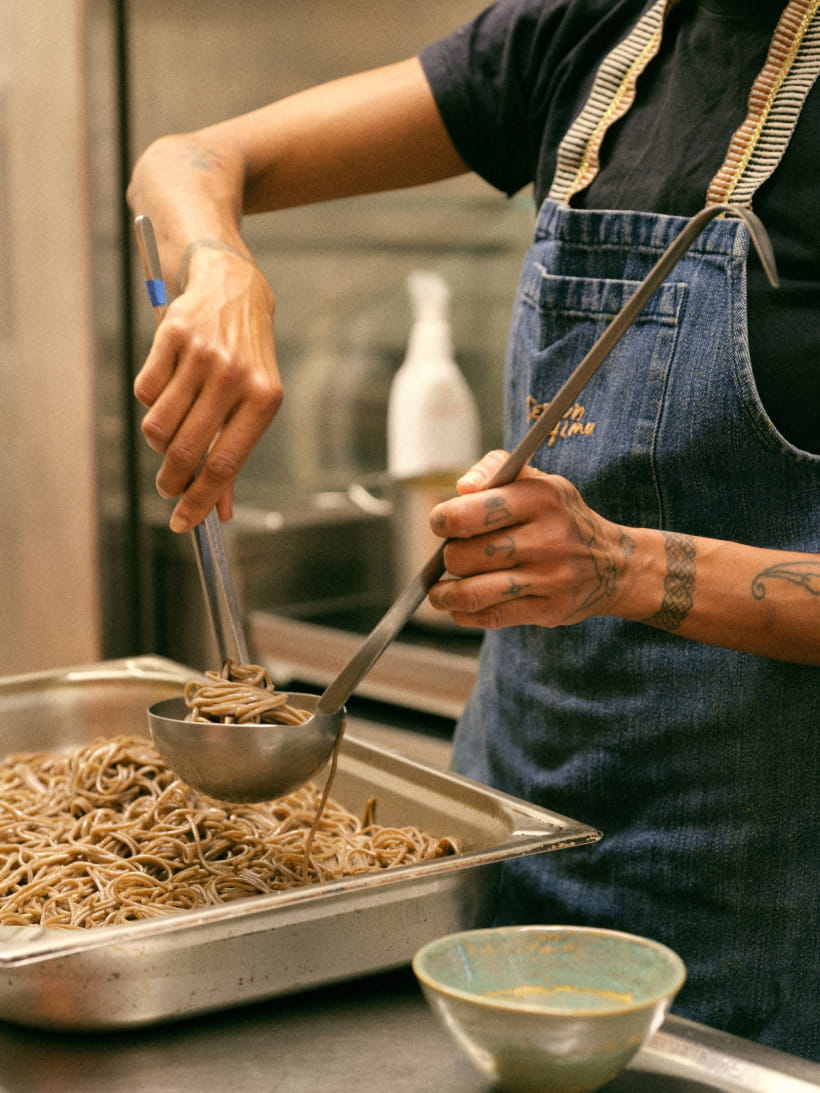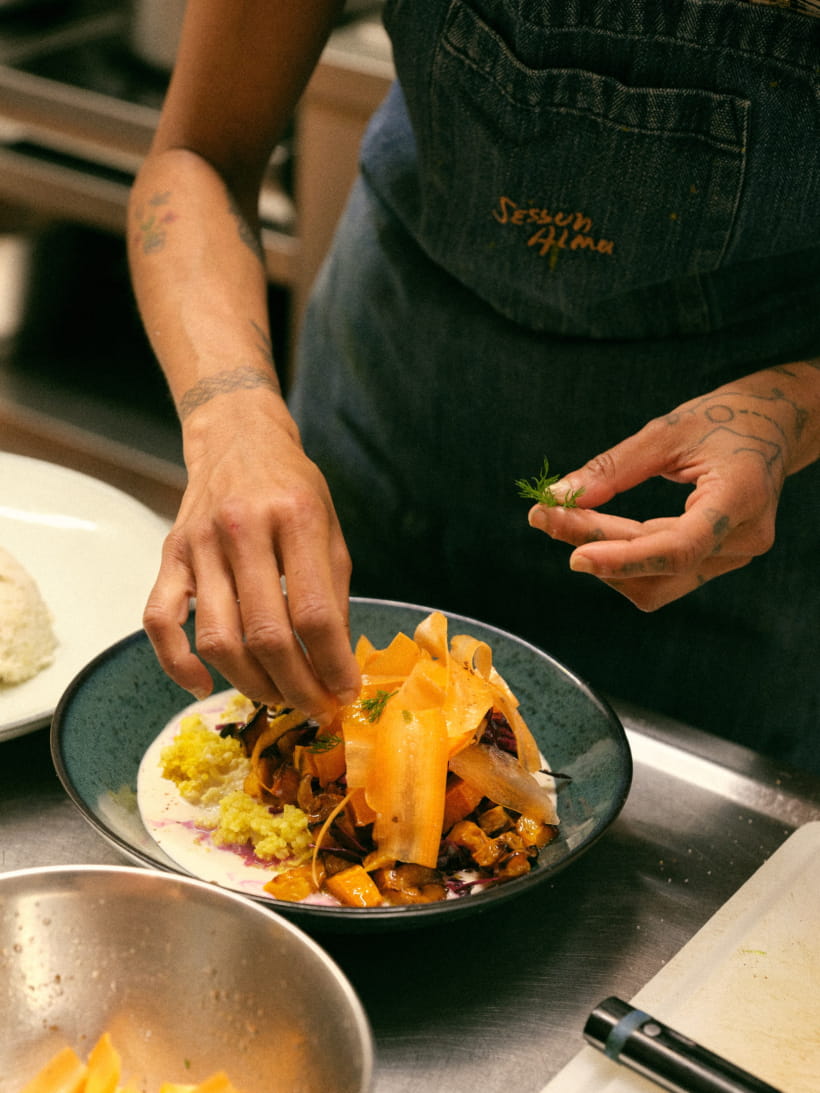 In 2020, you created SANNA. Can you tell us about it?
During the lockdown, I spent a lot of time thinking. Why am I cooking? What is the message I want to convey? What would I like to share? I realized that in France, the vision of India is very simplistic and orientalist, where the cuisine is reduced to naans, palak paneer and yellow curry powder. I wanted to share my experience, the recipes from my home country, the plurality of languages, religions and cultures... I wanted to show the beauty of each region, but also to talk about the tensions and the complexity of a country where colonial history and its traumas are still visible, where inequalities are deeply rooted in daily life. Sanna began as a critical look at my position as a cook in a Western country. Initially, Sanna began with a menu posted on Instagram every day. I would cook and deliver by bike. Gradually, I received orders from all over, requests for services, weddings, pop ups, etc.
Can you say something about your experience at Villa Médicis?
I don't know where to start! I think of the golden light that greeted me every morning as I walked through the garden to the kitchen. I think of the beauty of the strawberries in the summer and the asparagus in the spring that Hasmik, market gardener extraordinaire, delivered to me every week with a beaming smile, the cappuccino prepared with so much love by Selene and Sabrina, the scent of orange blossoms and roses that I savored as I picked herbs and flowers from the garden. It was intense, but I left after a year, inspired and happy to have been able to contribute to something absolutely magical and necessary in this unique place. I am proud that the world of cooking is part of Villa Medici.
What culinary connections do you make between your Indian roots and Marseille?
I see a lot of parallels between Bombay and Marseille, both are maritime cities that inspire me, both are vibrant and dynamic. I try to work my cuisine around the idea of travel, the cultural exchange, the representation of historically oppressed people. Marseille is a city that is not sanitized, there is a representation of diversity everywhere, I find that beautiful and powerful. That's what I want in my cooking, not to hide who I am or where I come from.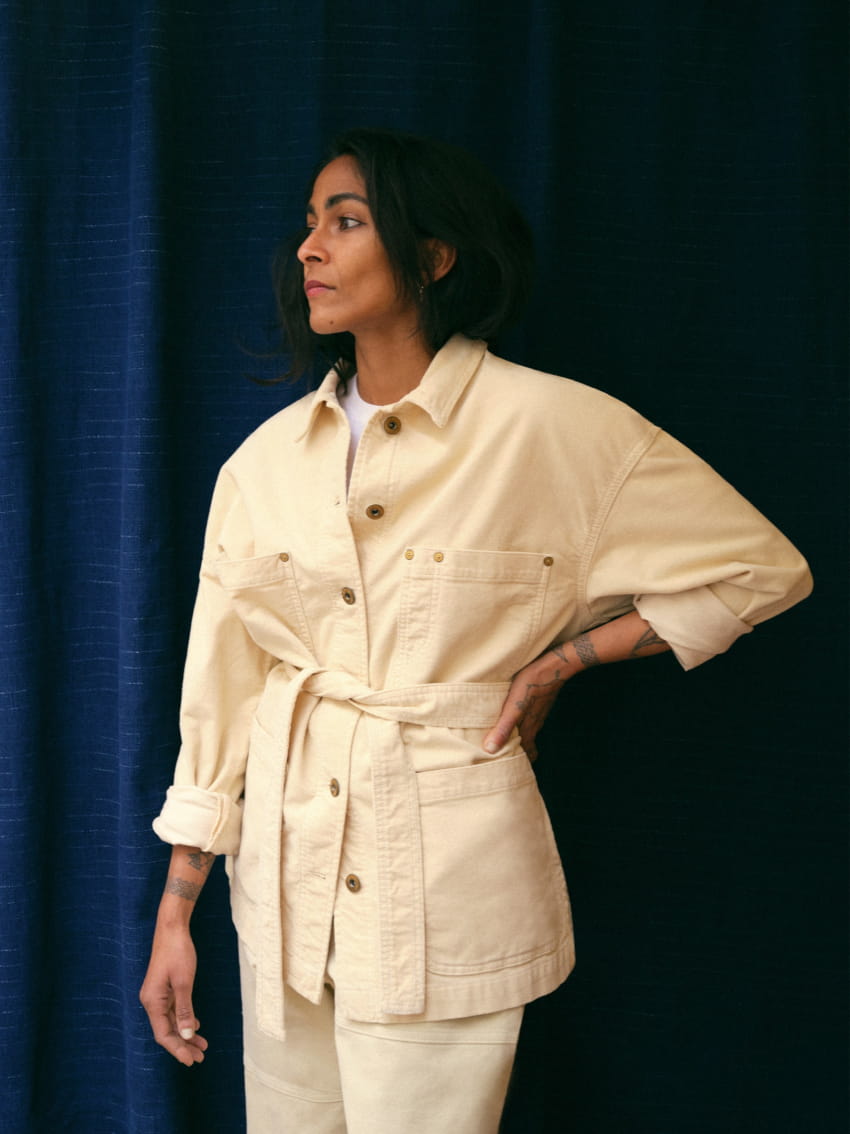 How would you describe your cuisine?
It is a movement towards the memories and nostalgia of my childhood, the flavors and emotions of each dish I tasted. It is the sensitivity and sacred gesture of hospitality; it is paying homage to my culinary heritage. But also, it is about going towards something new, to learn, to discover... Finally, it is a celebration of the beauty and simplicity that I find in the act of eating.
How did you imagine your menu for the residency at Sessùn Alma?
I imagined a menu that highlights the products and producers that I work with so that I can talk about the people behind the product. In terms of flavors and dishes, it's winter and above all, it's a menu that warms the heart, that takes care of our bodies. I imagine dishes that I want and that my body needs.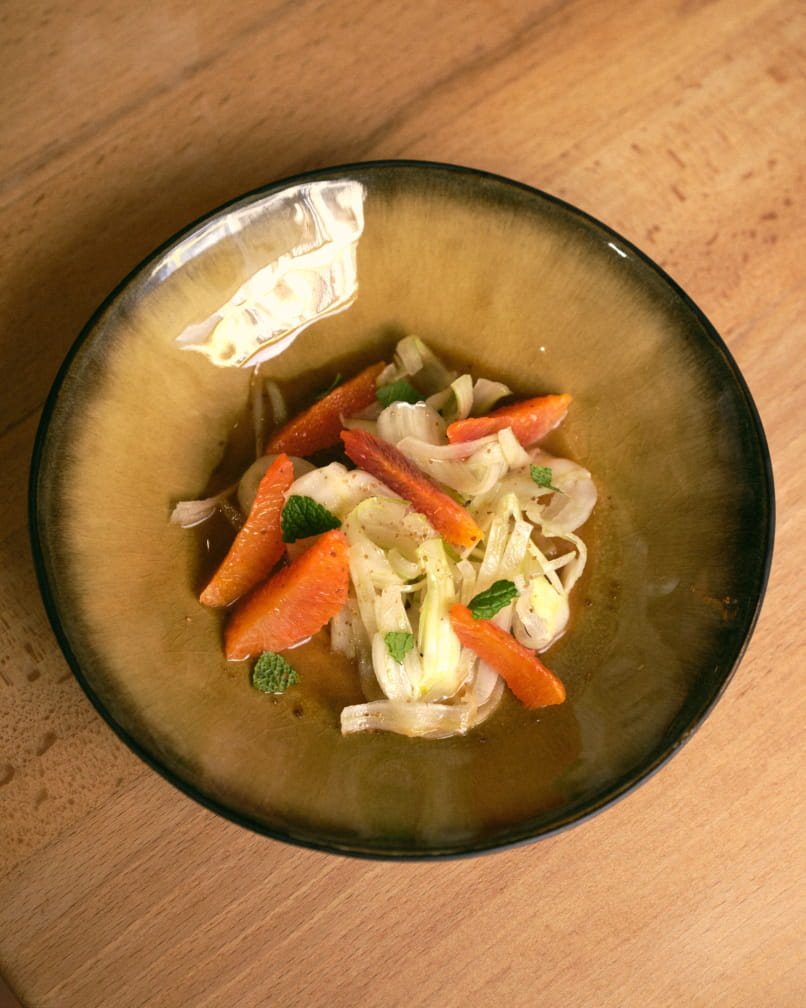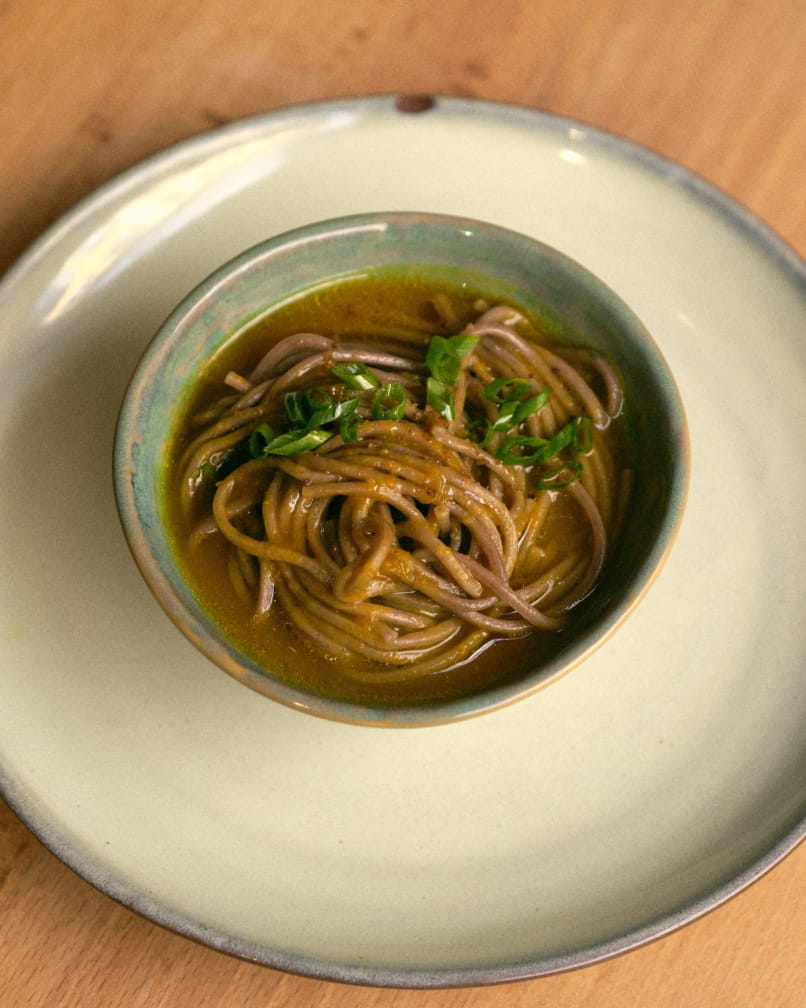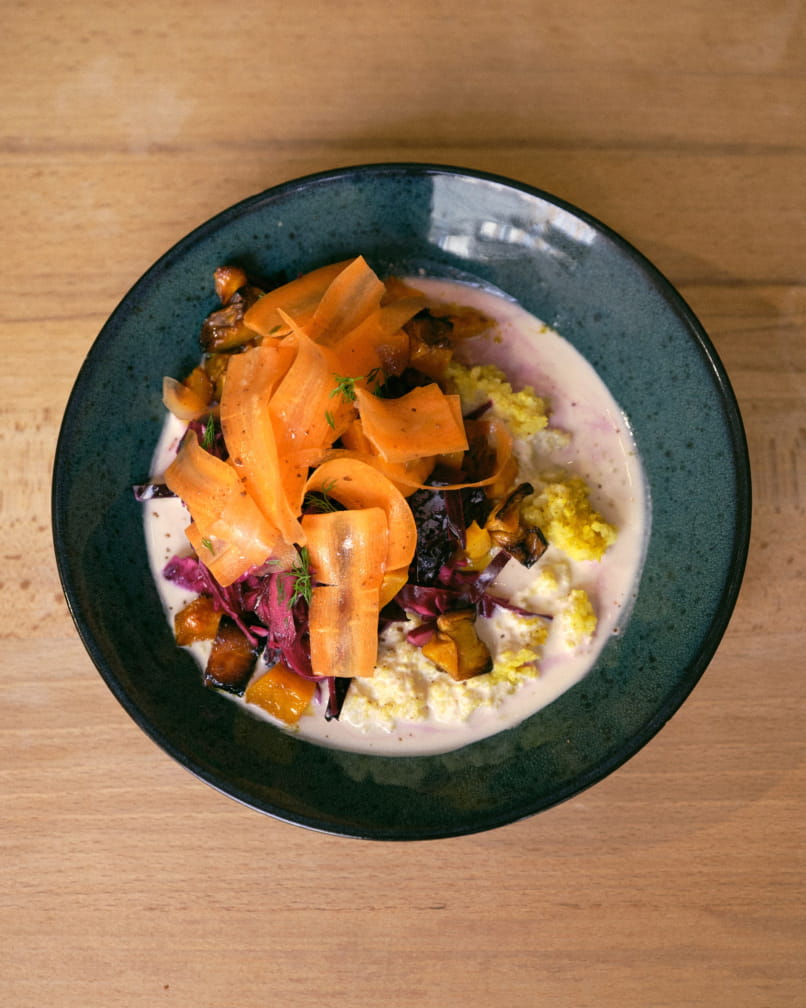 What is your view of the traveling chef movement?
I find this very positive for the chefs. It enables us to take the time to discover what we really like to work on and to propose as a cuisine. Perhaps all this movement, these exchanges, will generate something new in this profession? I'm very much in favor of interdisciplinarity, of new perspectives!
What does Sessùn Alma mean to you?
I find it beautiful and necessary to give this much importance to craftsmanship, ecology and heritage. This is what I find at Sessùn Alma. My friend Emmanuelle Oddo told me about the project when it was still under construction. I loved the attention to detail and the human touch everywhere. Contemporary craftsmanship has suffered greatly in India (and everywhere, for that matter) because of industrialization and mass production. I noticed this during my childhood in India in the 1990s. I saw how fast fashion appropriated the patterns and aesthetics of handicrafts without knowing the techniques used, the sensibility of the artisans, and the historical contexts. How to find a balance between the aesthetic and the political context? How to make a craft evolve without forgetting its history? How to make beautiful products accessible while paying the artisans fairly? These are questions that I ask myself every day in the kitchen, but that I find relevant to other creative professions. This is what Sessùn Alma evokes for me, a space that can stimulate a critical look at craftsmanship.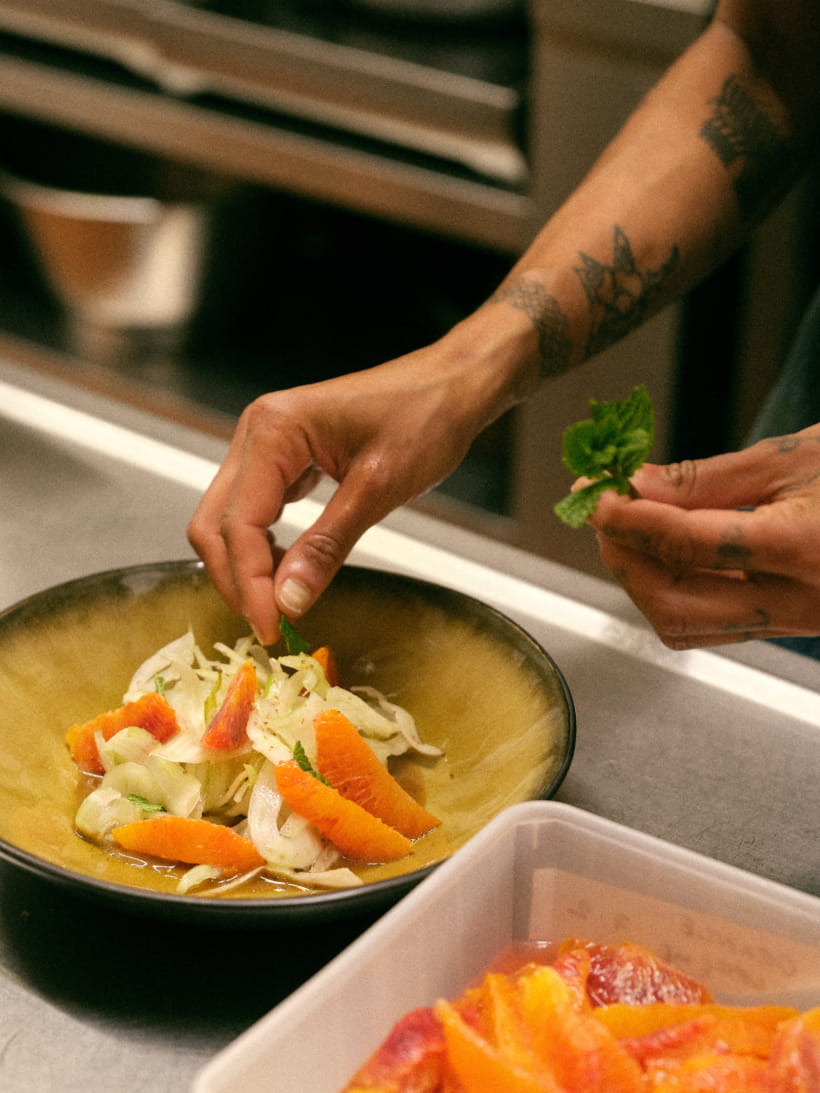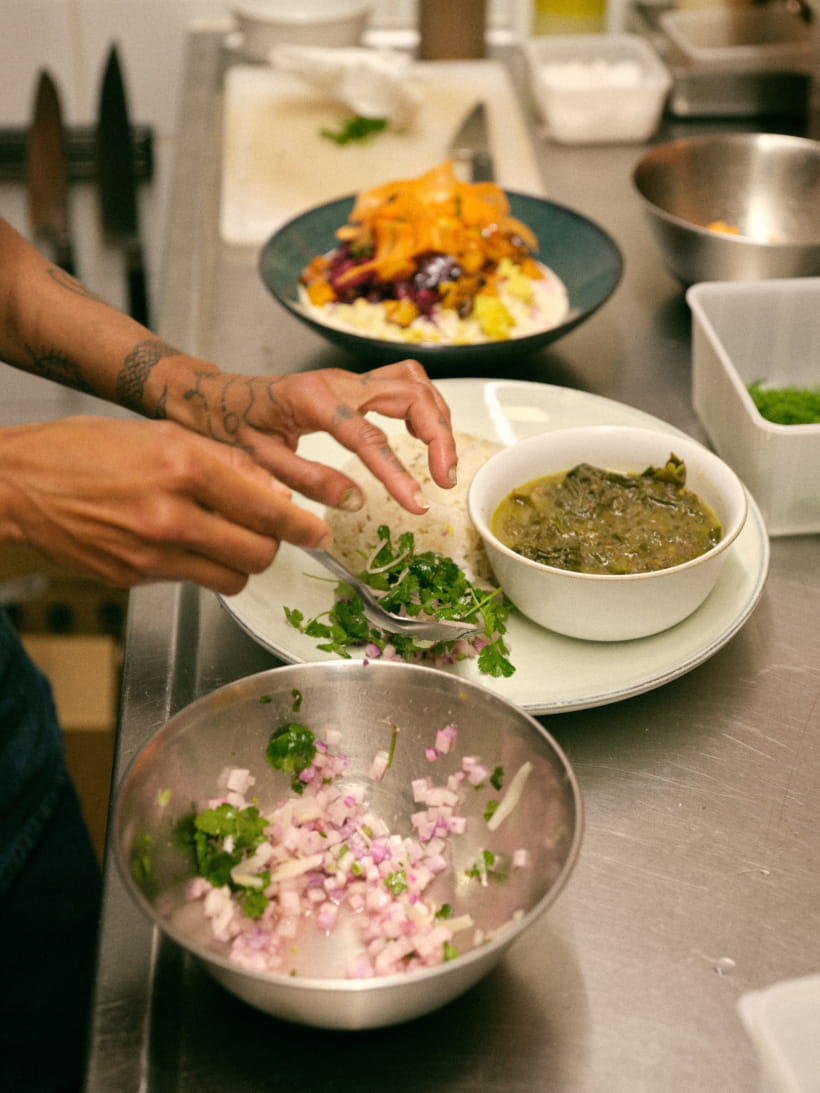 What are your plans for the next few years?
For the moment, I have planned several residencies in Marseille in places I like. To start, at Sessùn Alma, then at Camas Sutra in Camas in April, in Corsica in a chestnut tree in June, and finally in Brussels in the fall. I will also work at Livingston for the summer to learn, improve and evolve my cooking. 

In addition, I am deepening my relationship with the sea by pursuing my training in free diving. It's my favorite place to be, surrounded by the water and the gentle sounds of the underwater world. I am also working on a cookbook. For the next few years, I want to devote more time to making elaborate, healthy and tasty cuisine accessible to people who are not necessarily part of this universe. There is an imbalance between the heritage of holistic cooking and the communities that benefit from it, and I think it's a good time to reduce it!
FIND THE LOOK OF ZURI CAMILLE DE SOUZA