Photographies : Florian Touzet
For Paris Design Week, we've revisited our cocoon on the rue de Charonne and installed its Creative Flowering itinerant exhibition of materials and know-how.
Launched in 2022, Creative Flowering is a carte blanche offered to eleven artists who work with wood and ceramics, to design original volumes and explore new techniques in complete freedom.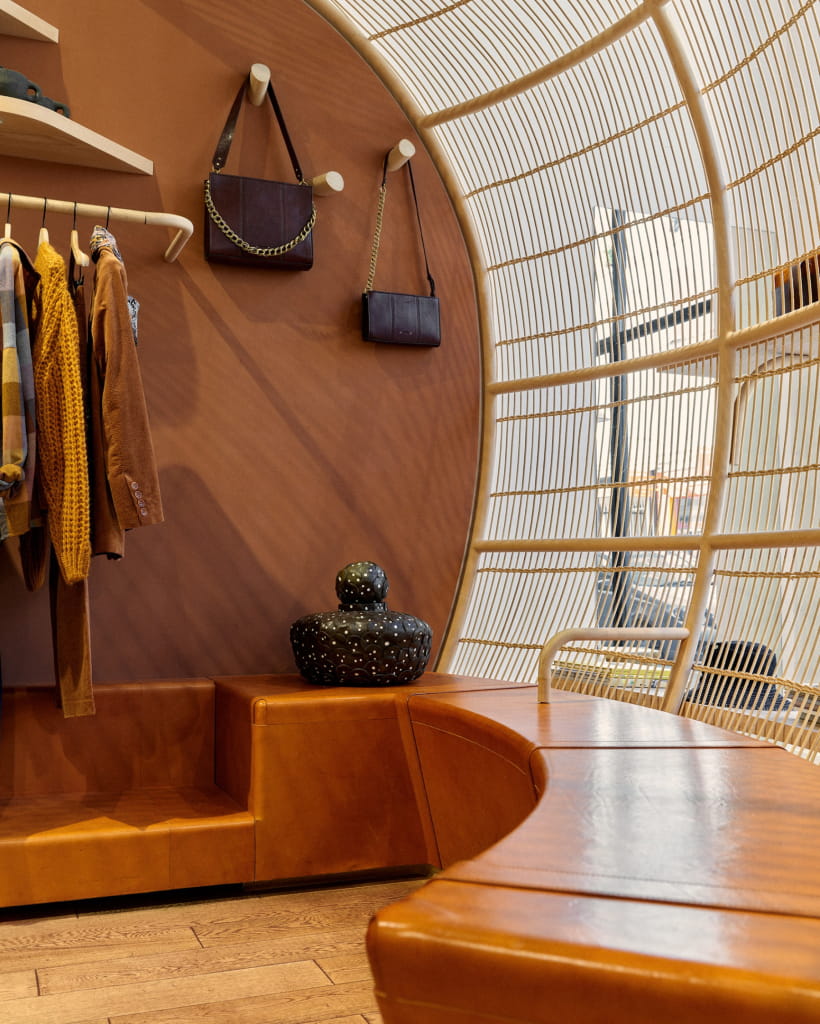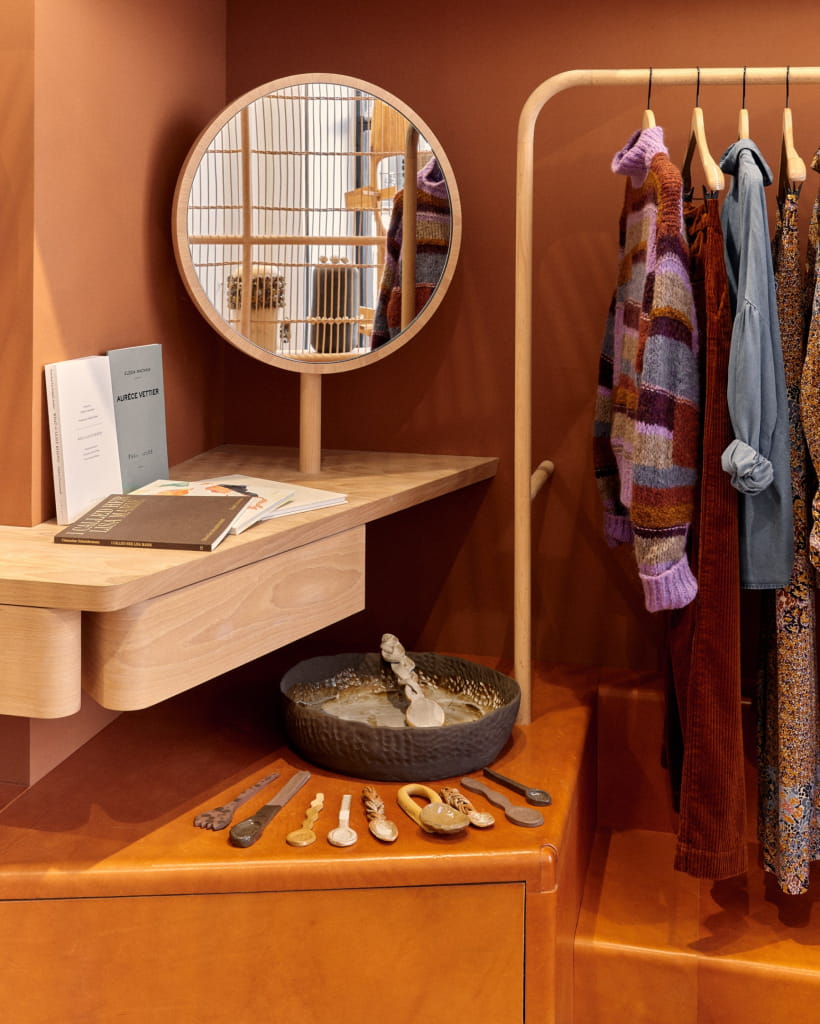 Conceived and created by Léa Bigot, Emmanuelle Roule, Lisa Allegra, Marion Graux, Tom and Folks and MANO MANI for the first edition, and Léa Laborie, Benjamin Fély, Heaps & Woods, Atelier 365 and OROS for the second, the eleven works in this carte blanche series each tell the intimate and sacred story of studio work. That of experimentation, of formal and chromatic research.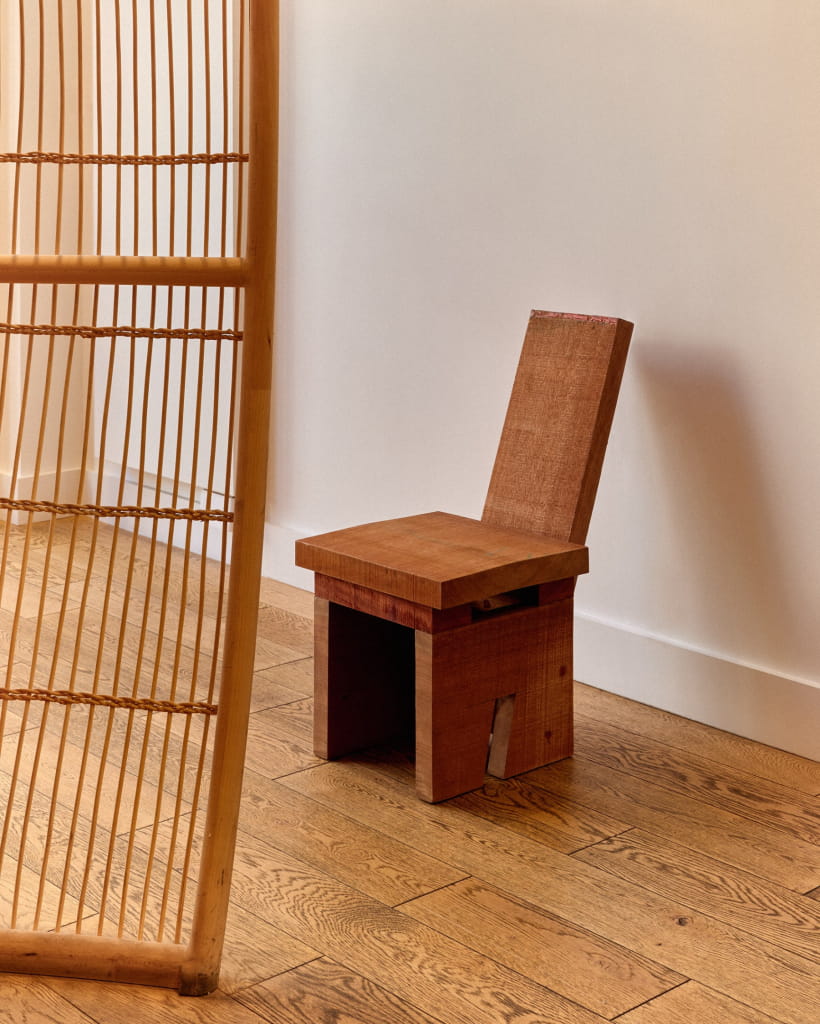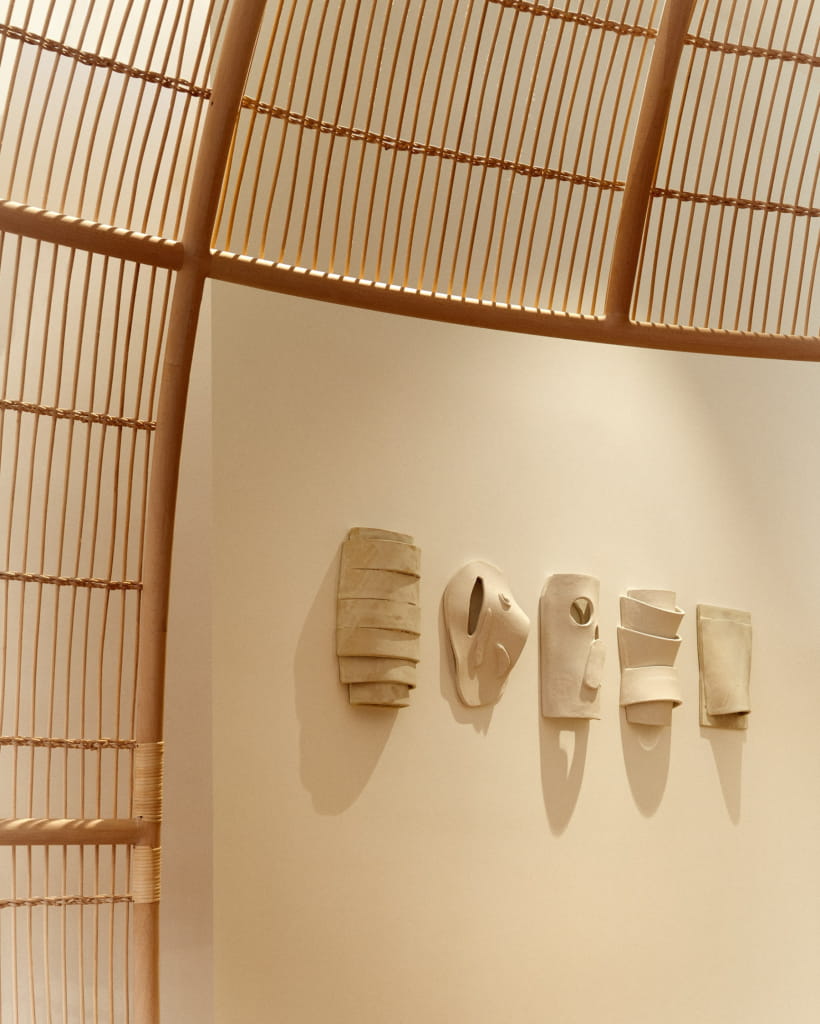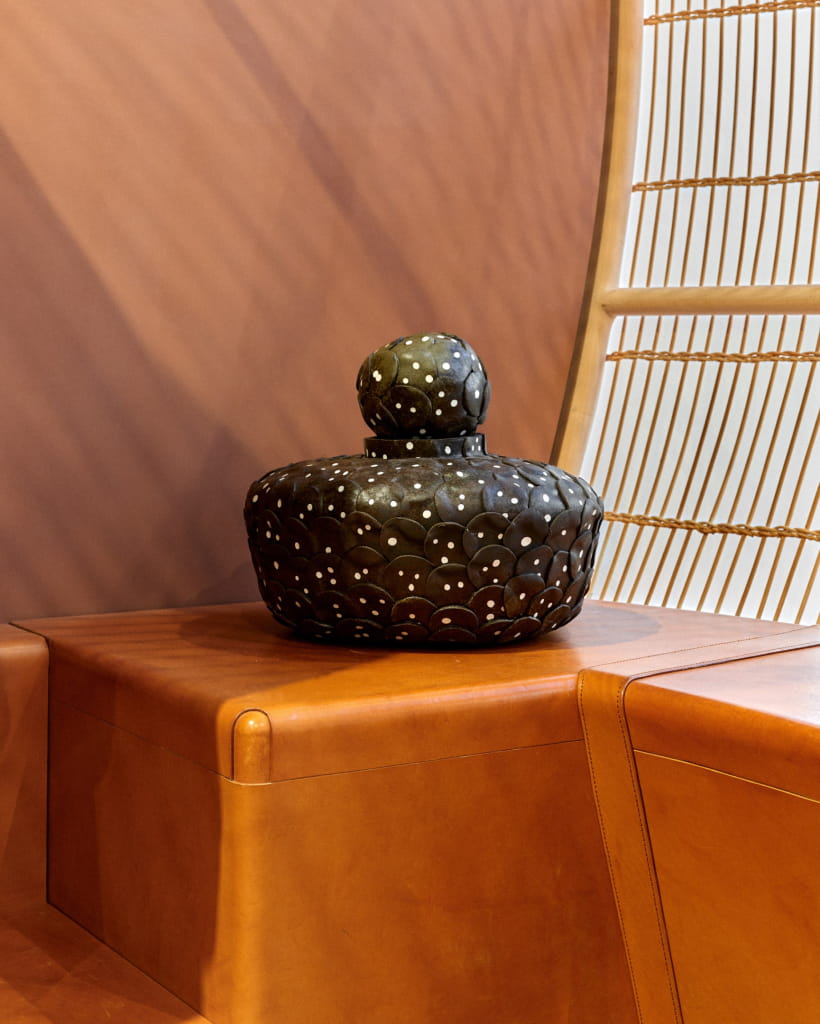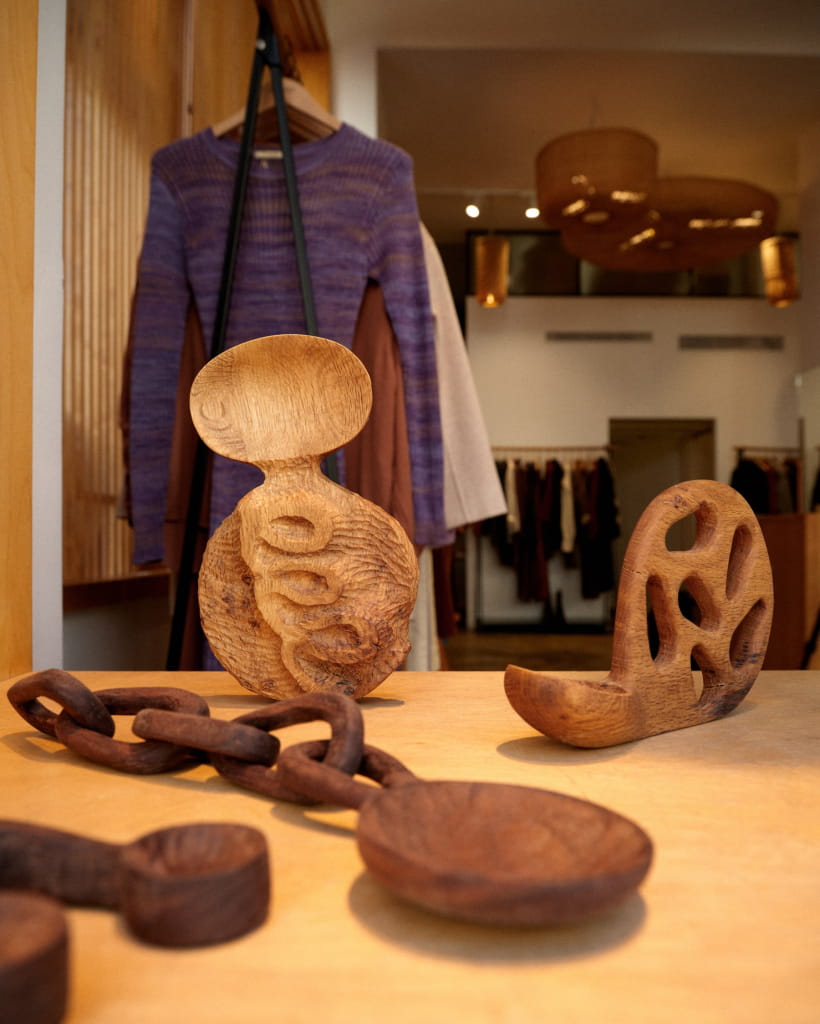 After Sessùn Alma, in Marseille, and the Barcelona boutique, it's now the turn of Sessùn's Paris boutique on rue de Charonne to host the itinerant exhibition. This historic address for the brand, designed with architect Aurélie Rimbert, reflects Sessùn's warm, sunny and contemporary universe.
A cocoon, designed by the Jean-Brieuc workshop and made up of several hundred pieces of beech wood cut out and organised like a jigsaw puzzle, houses a selection of objects and accessories. It was in this cocoon that the exhibition was presented from 7 to 16 September 2023.