Photography : FLORIAN TOUZET
Solar, inspiring, determined... The list of qualifiers to describe Mina Kandé, chef in residence at Sessùn Alma until June 24, is long and joyful. She was studying a text on how to mae ravioli for an oral exam in Chinese when she heard the call. Cooking will be her profession. This was followed by many exciting and formative experiences in renowned Parisian kitchens and later at Terre et Blé, in Saint-Rémy-de-Provence, her native land. For Sessùn Alma, she imagines a free and spontaneous menu, guided above all by ethics, taste and pleasure.
Can you tell us about your origins, the place where you grew up?
I was born to a French mother of Algerian origin and a Senegalese father raised partly in the United States. I was raised by my mother, but also by my grandmother, originally from the North of France, and by my Parisian father-in-law (who also claims to be from Brittany and especially from the Vendée), in the heart of the Alpilles, in Saint-Rémy-de-Provence, where all these people made their home! Before devoting herself to her passion for tapestry, my mother used to work in a Vietnamese restaurant, where she found her second family. I was four years old when I met the Vietnamese food culture! I grew up in the countryside, in an environment of confusing diversity. I am fortunate and above all, I am French!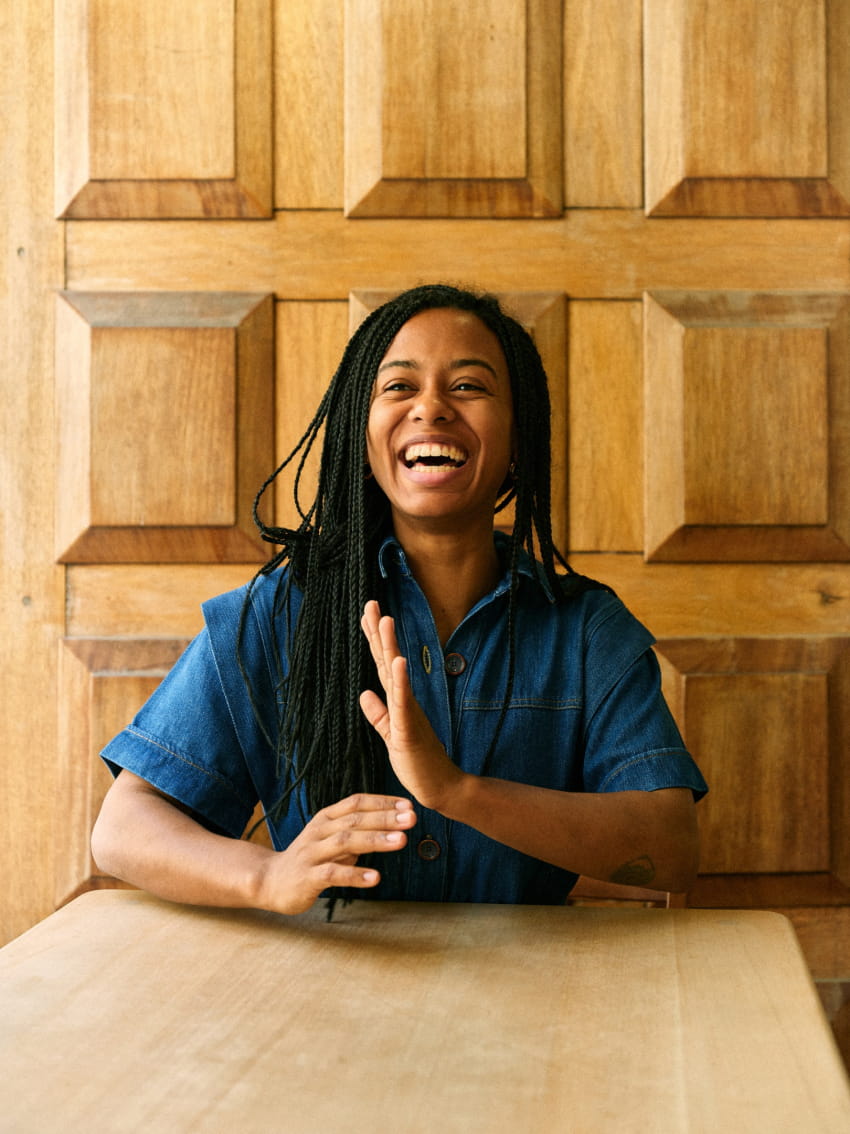 From Provence to Asia via Paris, can you tell us how you got into cooking?
Despite the idyllic setting in which I grew up, I quickly felt the need to meet other cultures! I was fascinated by Asia Pacific and its cinema, and chose Chinese as my second language in high school. When I was 16, I left for a trip to South Korea accompanied by my grandmother. We crisscrossed the roads of the central part of the country with our backpacks and our little notebook on which we wrote down the names of the temples we wanted to visit in "Hangul", so that the drivers could tell us where to get off. There, I discovered skillful mixtures and a sweet/spicy taste which will always remain on my tongue. 
When I left high school, I entered the Institute of Oriental Languages in Paris and began a course of study in Mandarin language and civilization. The movie theater near the university showed South Korean movies. When I was not in a dark room, I was in my kitchen, cooking kimchi and the original dishes of my French-Japanese roommate. I quickly forgot about the school benches. This first year of study was received as a failure by my family, who encouraged me to practice my Chinese. So I flew to Beijing, where I became an au pair and took courses at the university. I fell in love with the Chinese culture and people. There, I met a term that had always defined me and that I had never identified before... Hunger!
On my way back home, after an oral exam on a cooking text about the elaboration of ravioli, I had a revelation: I want to turn the thing that occupy most of my days into my job. I want to cook.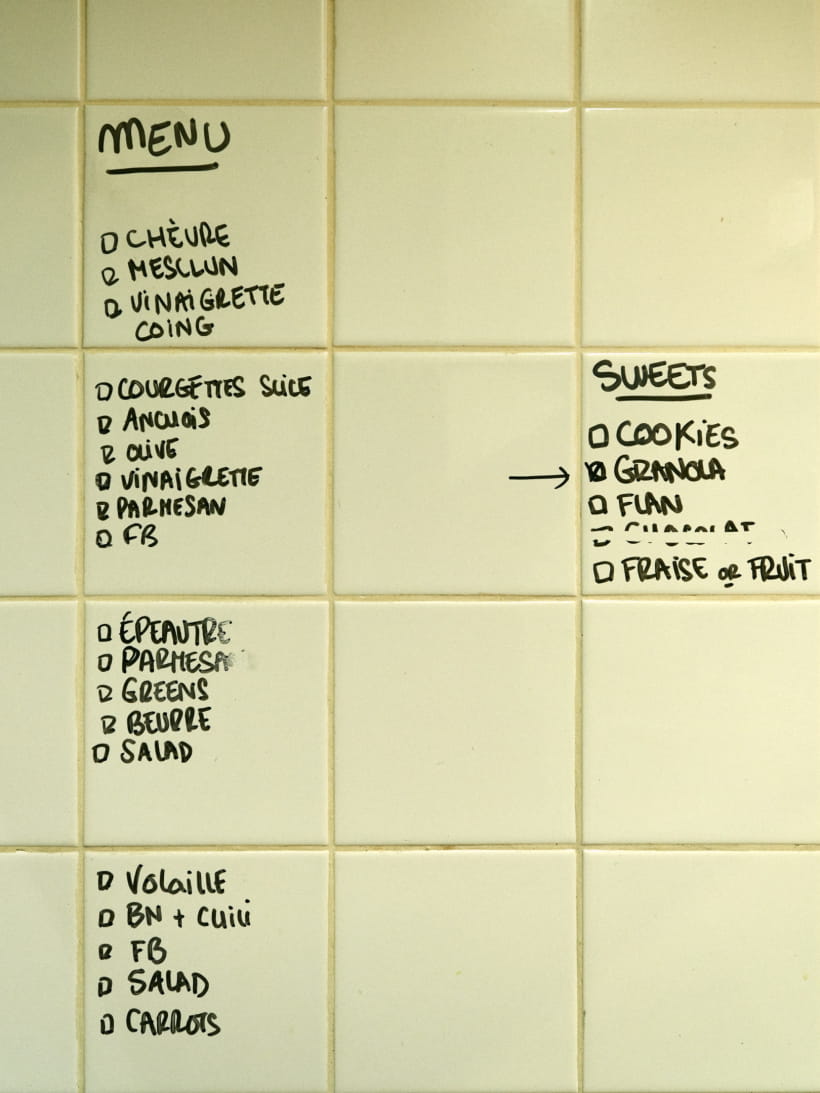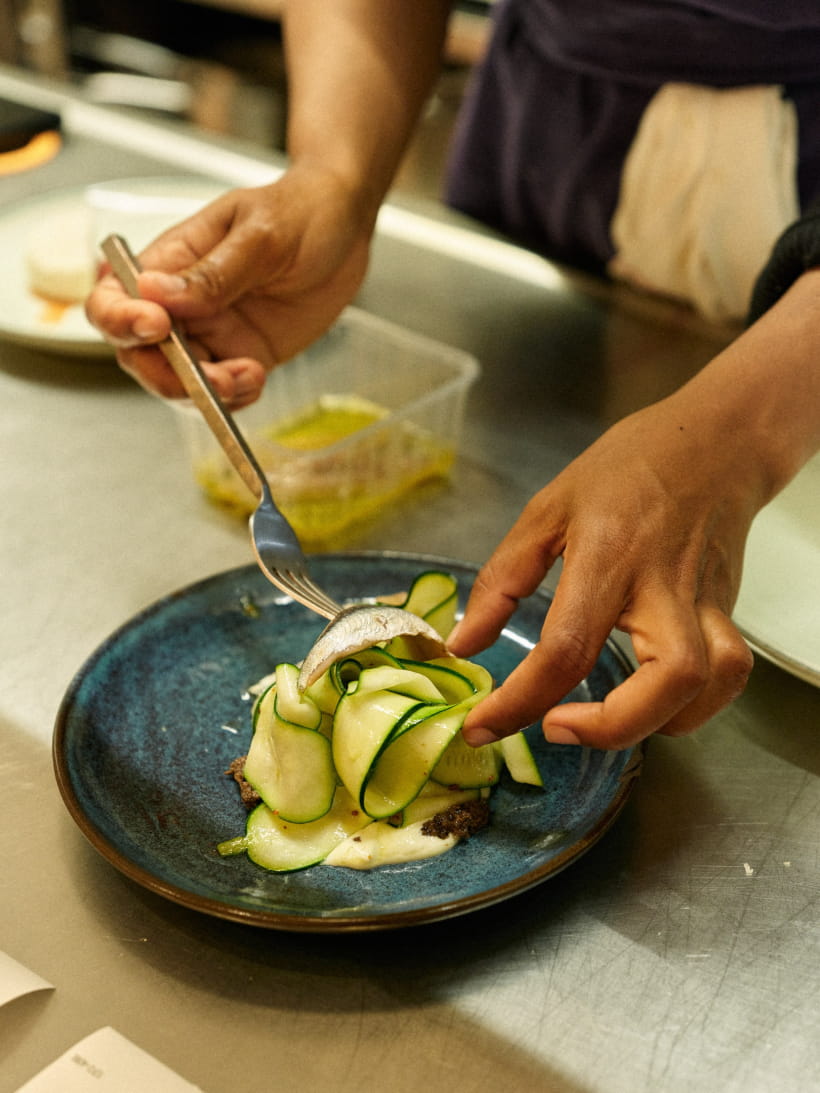 Tell us about your career path, which establishments have you worked in?
After attending the catering school, I started at Freddy's in the 6th arrondissement of Paris. Chef Kazunari Noda offers a masterful izakaya cuisine, around a Japanese barbecue with binchotan. They speak English, French, Chinese and Japanese! A year later, I moved to the neighboring restaurant named Semilla. These fine companies gave me a chance and entrusted me with positions of responsibility. A clever mix of trust and pedagogy, instituted by Eric Trochon who keeps an eye on things.

One morning, I decided to call the Servan. I had read somewhere about the Levah sisters, and I dreamed of being in their establishment. On the other end of the line, Tatiana asks me: "Can you come in an hour?" After reading my CV, she mentions Double Dragon. My mind couldn't register anything more, I could already see myself there. I meet Antoine Villard, Victoria Mekkoui... A fantastic experience! 

After the lockdown, I wanted to get out of the city and cook food from my native region. I first met Or Michaeli (chef-owner of Golda, Marseille) at the Voltaire Hotel in Arles, with whom I had the great pleasure of sharing a few moments of cooking. Then I headed to Saint Rémy de Provence where I met Henri de Pazzis who had a crazy project! He is an environmentalist and visionary who has been cultivating ancient wheat varieties for years and produces exceptional flour. He dreams of a bakery with a wood-fired oven to make the adage " Farmer, Miller, Baker " a reality. He wants to bring his bread to the table and offered me the project of a table d'hôte within the bakery.

Terre et blé was born a few months later. It is a real laboratory for me. I introduced principles that are dear to me, a market-based cuisine, a unique menu that is 95% organic and local. Animal proteins are present twice a week and never represent more than 30% of the plate. Then, in the fall of 2022, I felt that it was time for me to get back on the road, to seek nourishment elsewhere.
What do you expect from your residency at Sessùn Alma?
I don't so much have expectations, but rather hope! So far, I have been very fortunate, my choices have led to great and varied experiences. I have cooked in Provence, in Asia, in the city, in the country, in organic food... In order to be consistent, to be legible or maybe just for fear of not fitting into a box, and therefore of being shunned by the public, I have often restricted myself in my practice. At Sessùn Alma, I would like to cook more freely, ignoring what can be said about my cooking, and by extension about me. I intend to focus on what really matters: ethics, taste and pleasure (of the client and mine).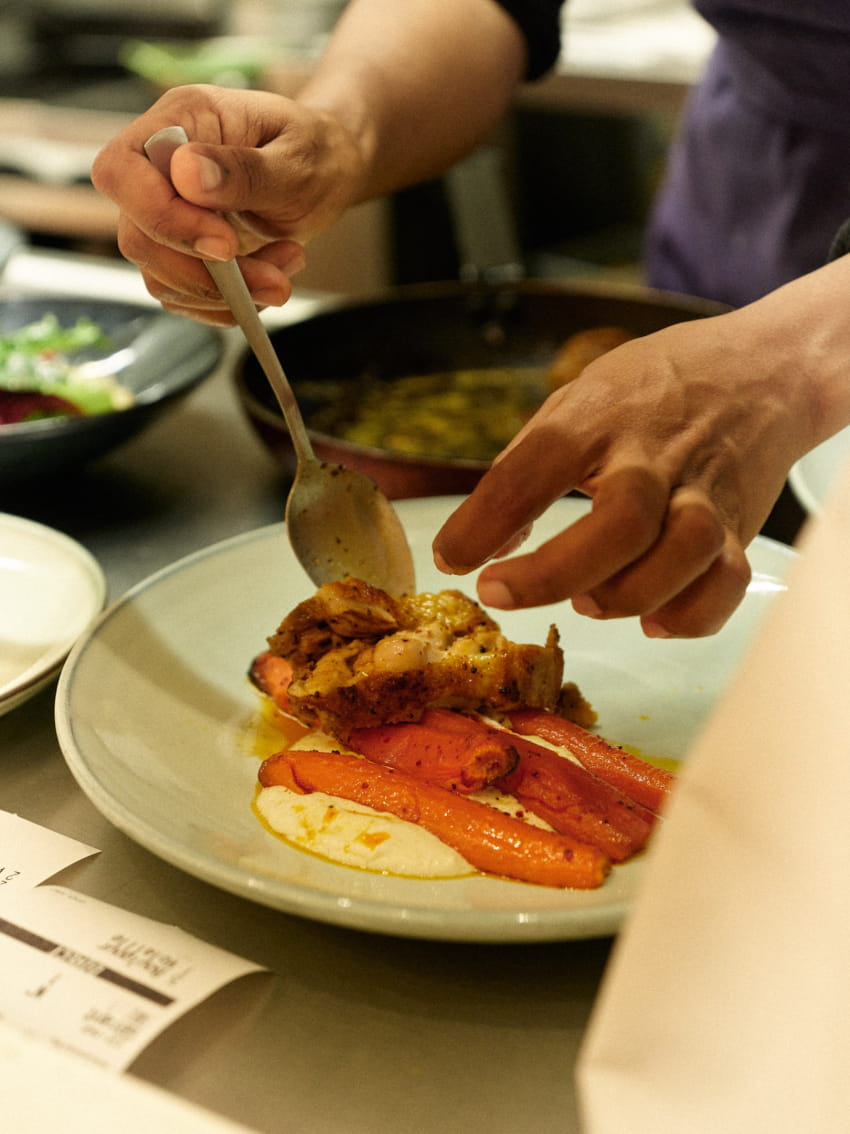 What does Sessùn Alma mean to you?
Sessùn Alma is a fertile ground, where many things are planted and those who are curious come to collect what grows there. I am so happy to be entrusted with a small bag of seeds!
What is your finest cooking memory?
These last two years are full of beautiful memories of cooking. I reconnected with friends from the South with whom I frequently cook in Marseille and its surroundings. I also met the Baïta collective with whom I have carried out some very interesting projects. I think that my fondest cooking memory is definitely linked to the culture of picnics that we cultivate in our beautiful region, whether it is under an olive tree inland, on a sailboat in a Mediterranean cove or after a horseback ride in the Camargue!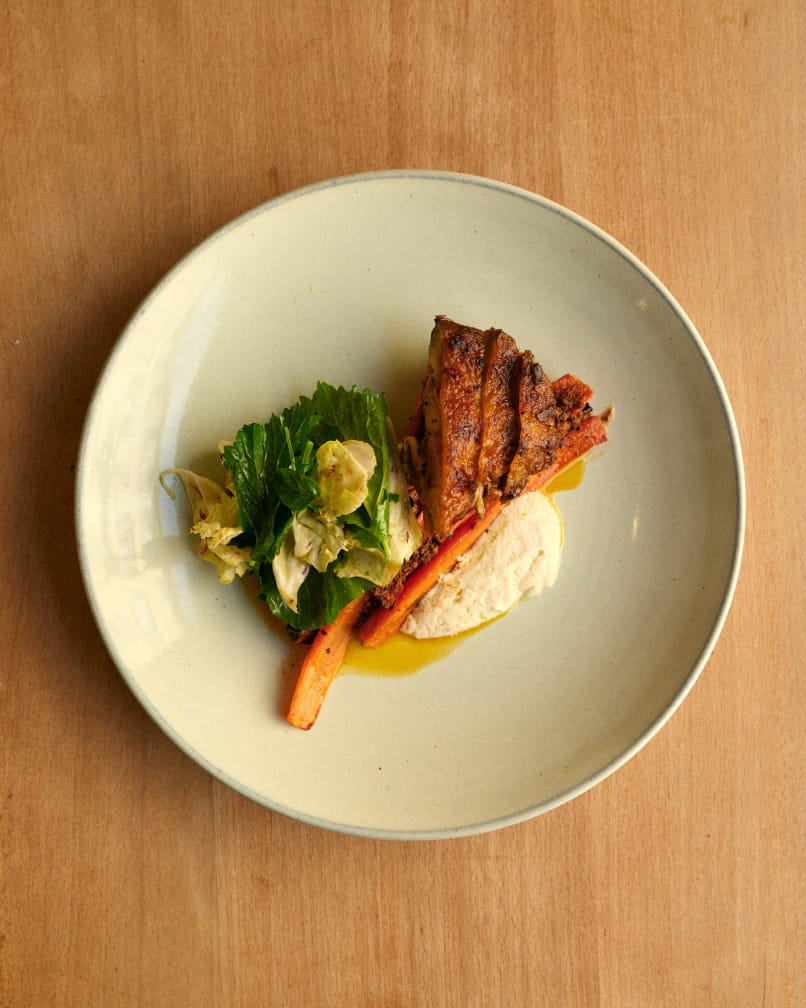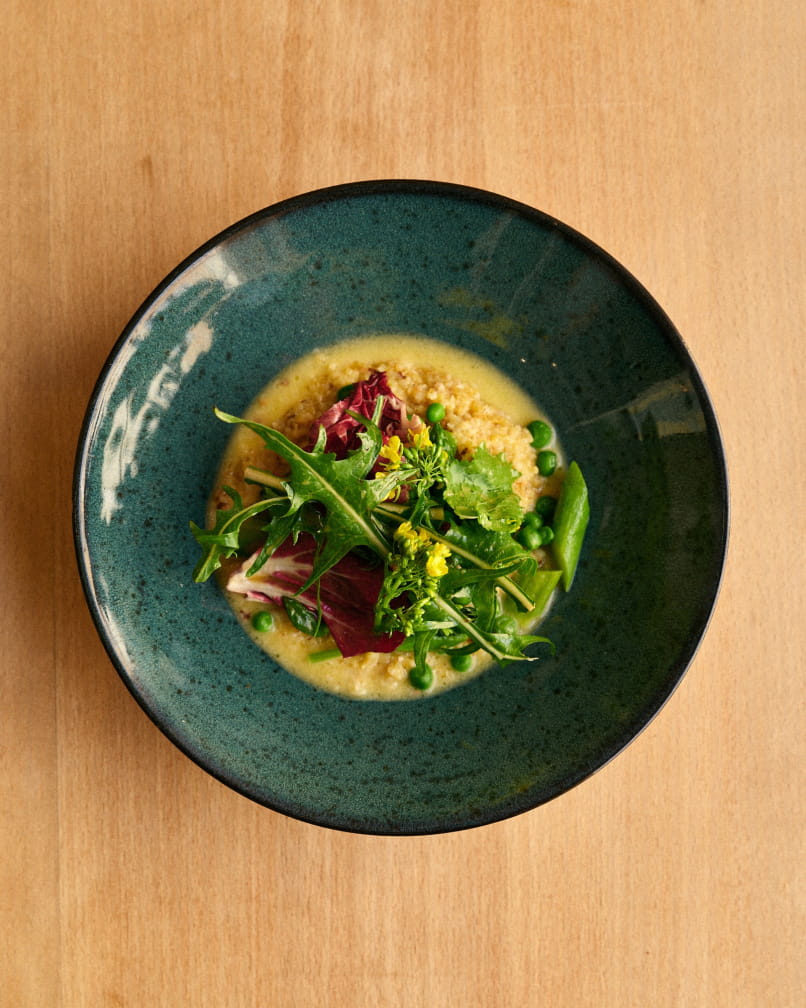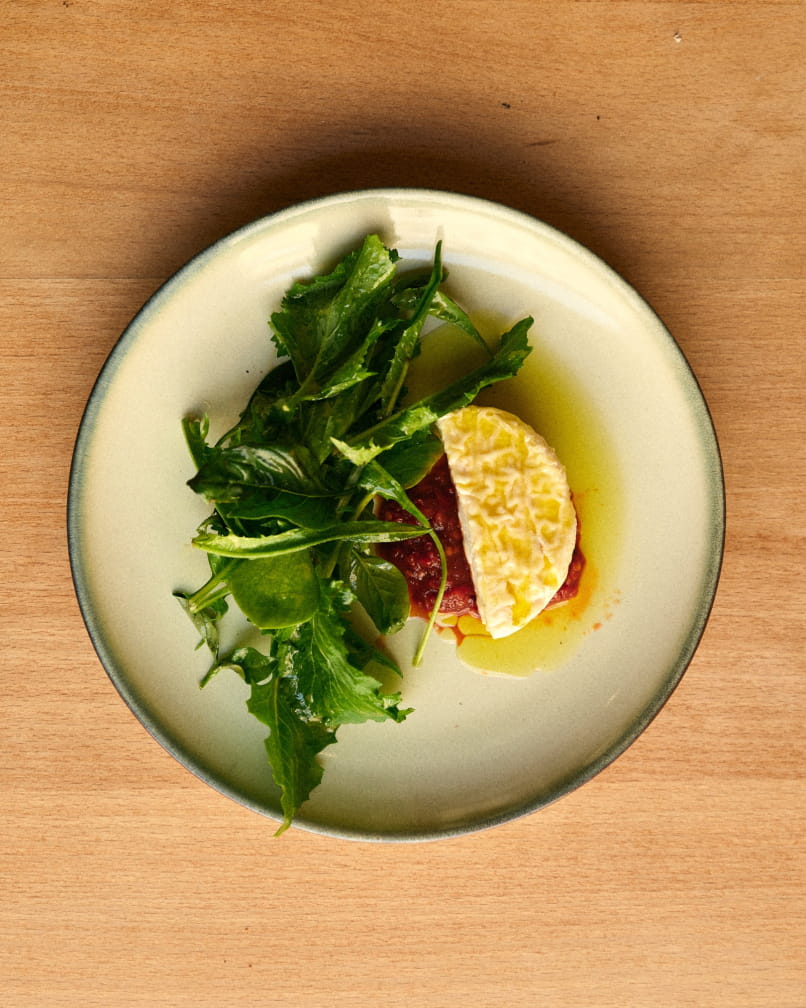 Three words to describe your cooking?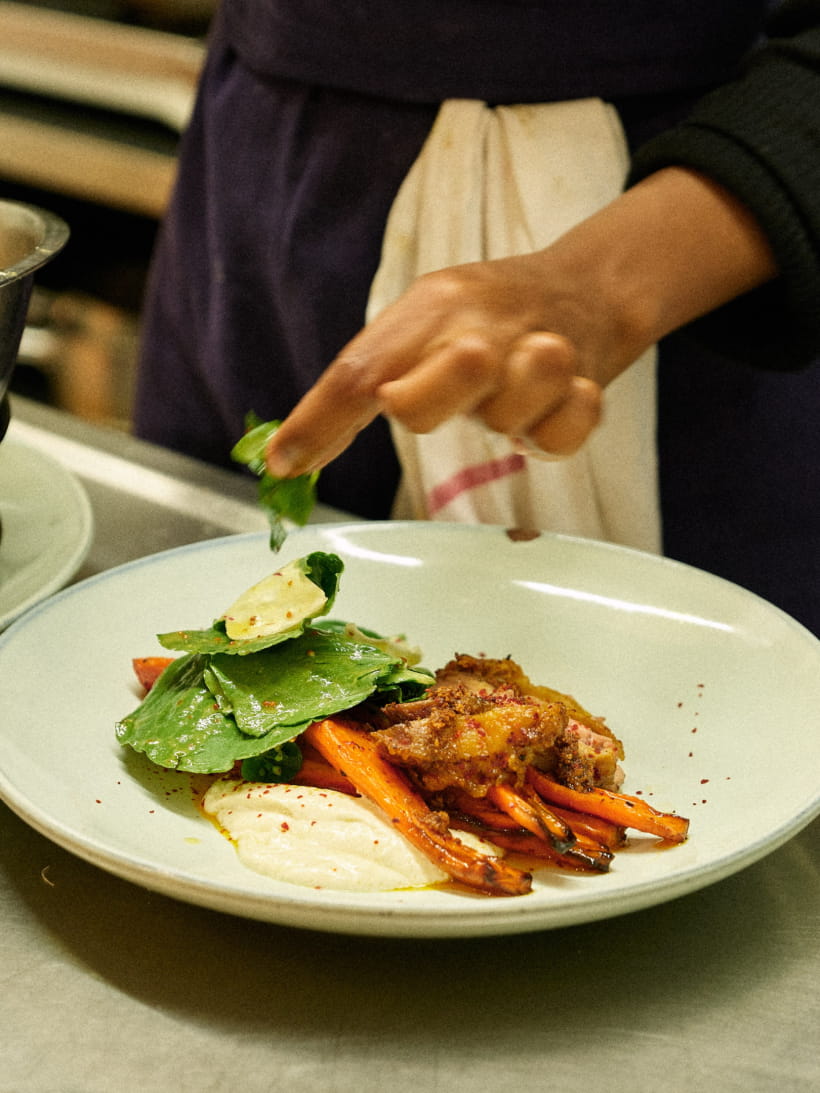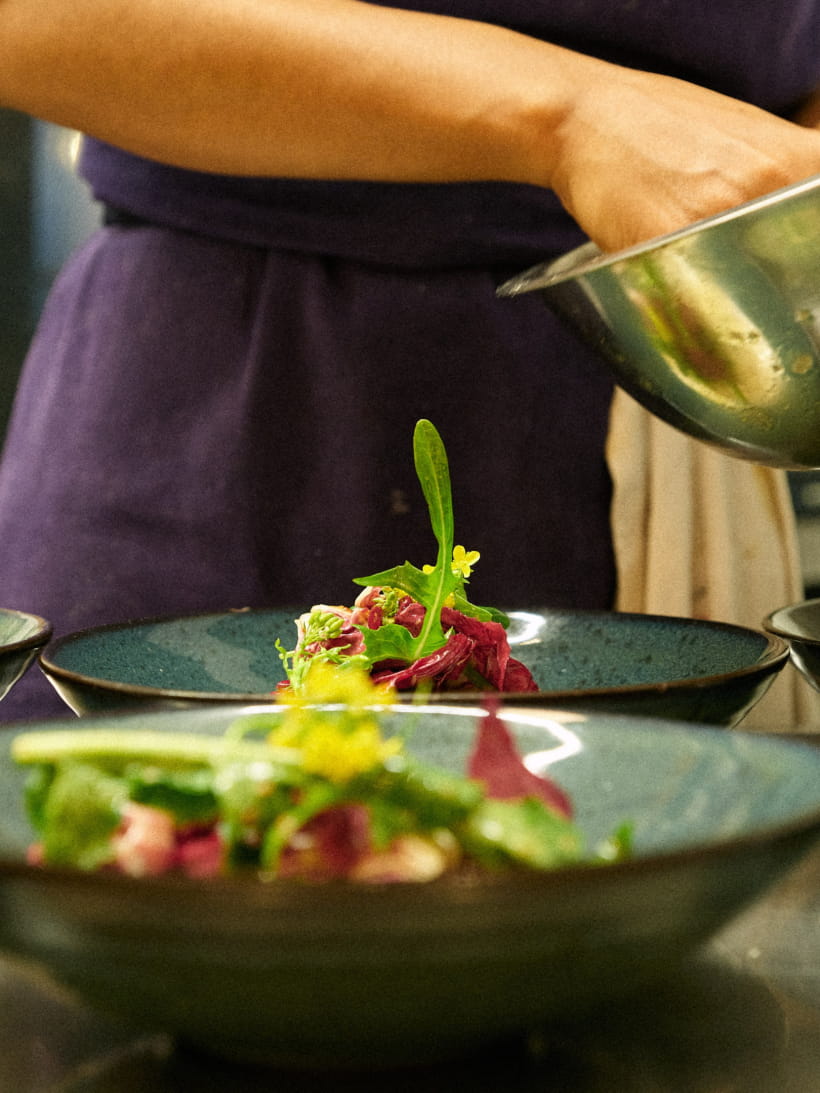 How have you imagined your menu for your residency at Sessùn Alma?
Like a very full table. I imagined dishes that form a whole, that should be eaten simultaneously, shared... I am very greedy and always ask myself "what if I took the whole menu?".
What is the dish that you absolutely must try during your residency at Sessùn Alma?
I have a passion for flan! I'm a terrible pastry chef, but if you come across flan during your visit, definitely get it.
GET THE LOOK OF MINA KANDÉ