Meeting with Memòri Studio, a creative duo with whom we collaborated on the set design of our "Santons Charmants" editorial.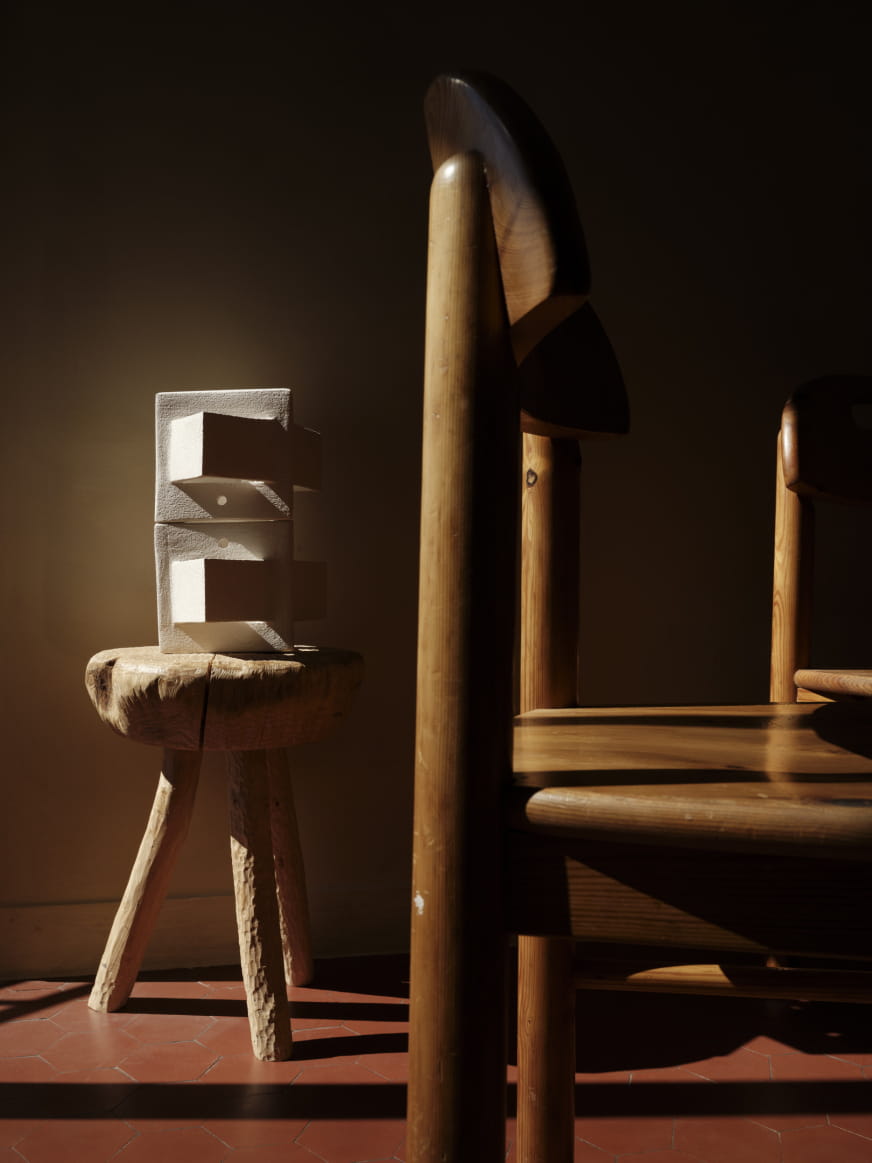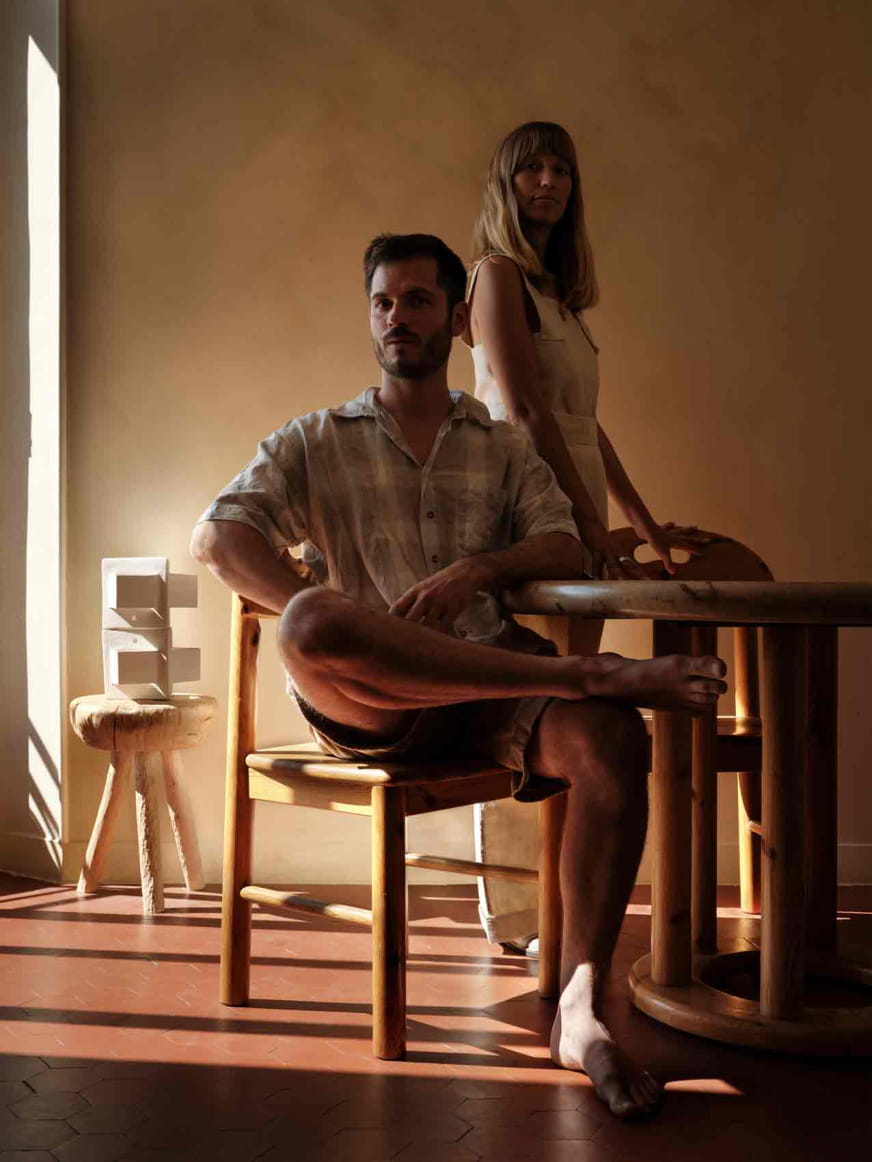 Can you introduce yourselves and tell us a little about your background?
We are Alicia and Guillaume, a self-taught duo from Toulon. We've been based in Marseille for a year now, after spending two years roaming through Morocco and several years abroad, notably in Mexico, Seoul and Madrid. I was extremely influenced by my year in Mexico, especially in terms of the colours, the folk art and the rich pre-Hispanic culture. The discovery of the ancestral know-how in the Oaxaca region, where textile art and pottery flourish, had a huge impact on me. As for Guillaume, he is naturally very curious and a self-learner. He loves materials. During his adolescence, he spent time on forums frequented by connoisseurs and became interested in fashion this way. Then, in parallel to his work, he was involved for two years in Makesense, a community that aims to enhance social entrepreneurship, where he mainly focused on sustainable fashion. We draw our inspiration and quest for beauty from folk art and materials. We're both fascinated by artisanal techniques.
Can you tell us about "Memòri studio" and how this project came about?
The idea to start our own creation studio came to us when we were living in Madrid. At that time, we used to go to Morocco very often, since it was so close. We were spurred on by the realization that today, in a world of mass standardization, disposable culture and consumerism, we wanted to shine a light on artistry, on practices attentive to humans and nature, on rituals and savoir-faire that are often forgotten or lost. Founded in 2020, memòri studio is an ode to singular traditions and savoir-faire anchored in specific regions. Between producing ultra-limited-edition objects and creating a wardrobe of one-of-a-kind, adjustable and unisex pieces, the exploration continues around staging and a selection of vintage furniture and objects. We work in these different fields with a single goal: to enhance our discipline with an artisanal method and a sustainable approach in terms of manufacturing and production. We want to promote the traditional Provençal textile know-how, such as piquage stitching techniques, including piqué and boutis quilting. We also want to showcase the age-old expertise of Moroccan craftspeople, in particular the ancient art of rural pottery made by women in the Rif Mountains, where the pieces are fired at low temperature in an open fire for more than 12 hours. Not to mention the art of weaving and vegetable dyes from the Anti-Atlas.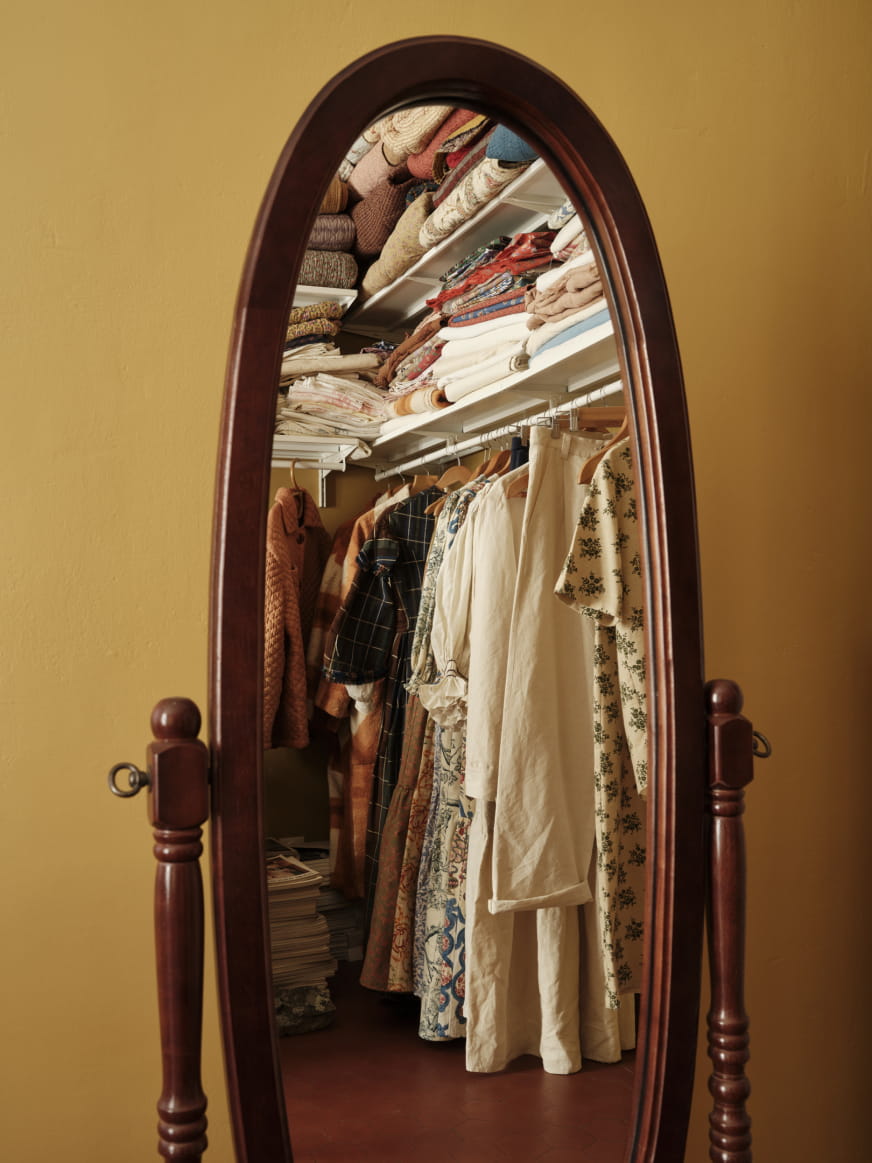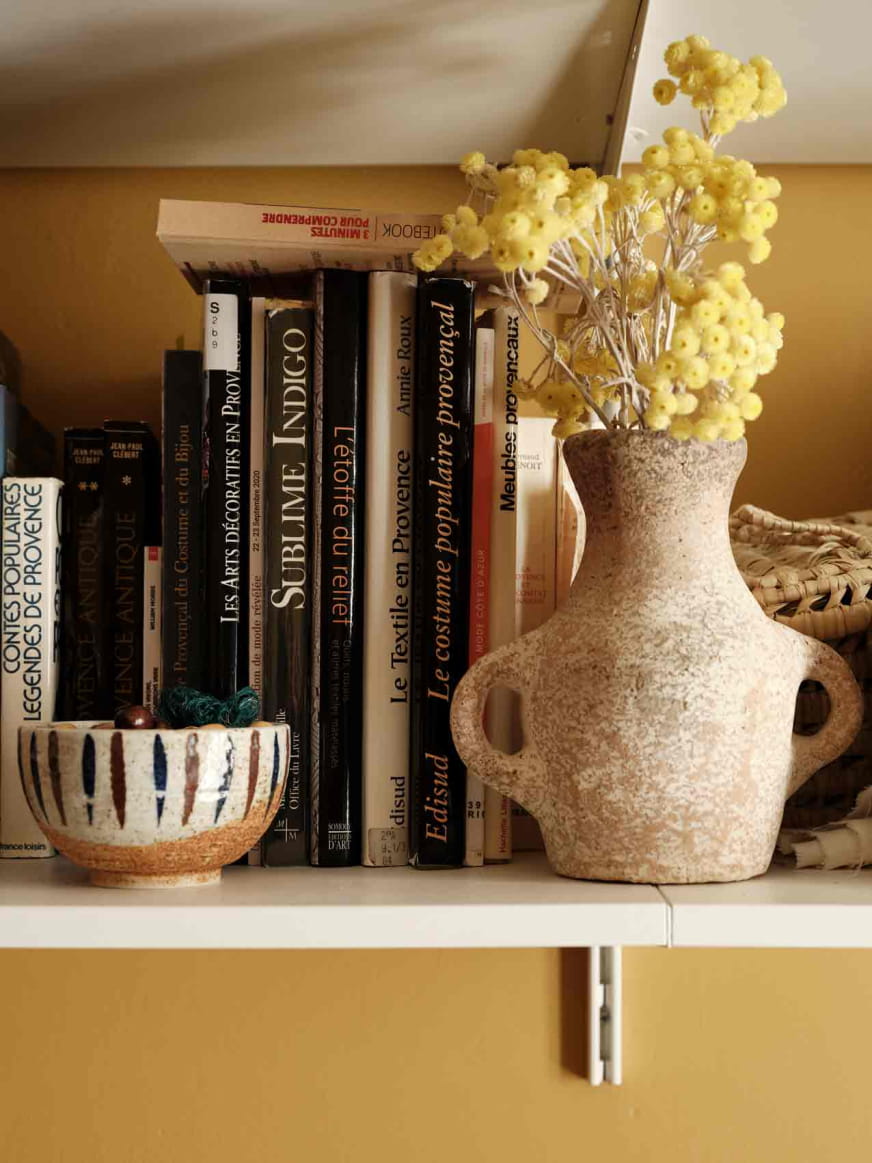 What were your main inspirations and motivations?
Memòri is a creative studio that unites different artisanal disciplines to continually question their craft and transmission. We enjoy exploring these fields of expertise. Since most of them have disappeared or are on the point of disappearing, we like to work with craftspeople to find new outlets for these incredible arts. With this in mind, we do not want to be limited by a single discipline. We want to enjoy as much freedom as possible, which is expressed in our work methods.
Where does your love of Provence come from?
In the Provençal dialect, "memòri" means "memory". Provence is our homeland. It is where we grew up and where we live today. The word "memòri" is universal and links the personal and collective memory inside us all. For us, it is a way of reviving a collective memory, making memories vibrant and current again. Our shared memories can be found in the smell of a pine forest or the song of cicadas. We were lucky to be able to live elsewhere, which lets us appreciate our region even more, and which made us want to set down roots here and actively take part in the scene of young creators in Marseille.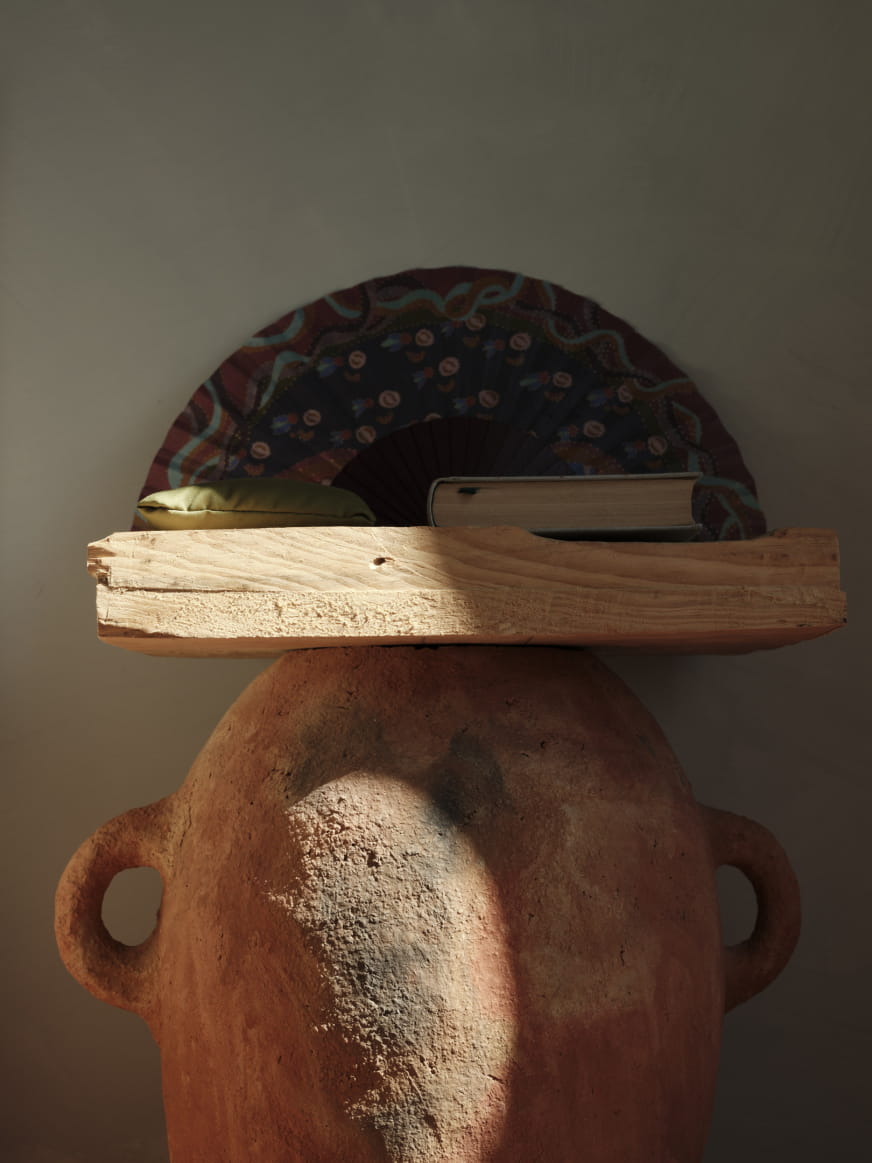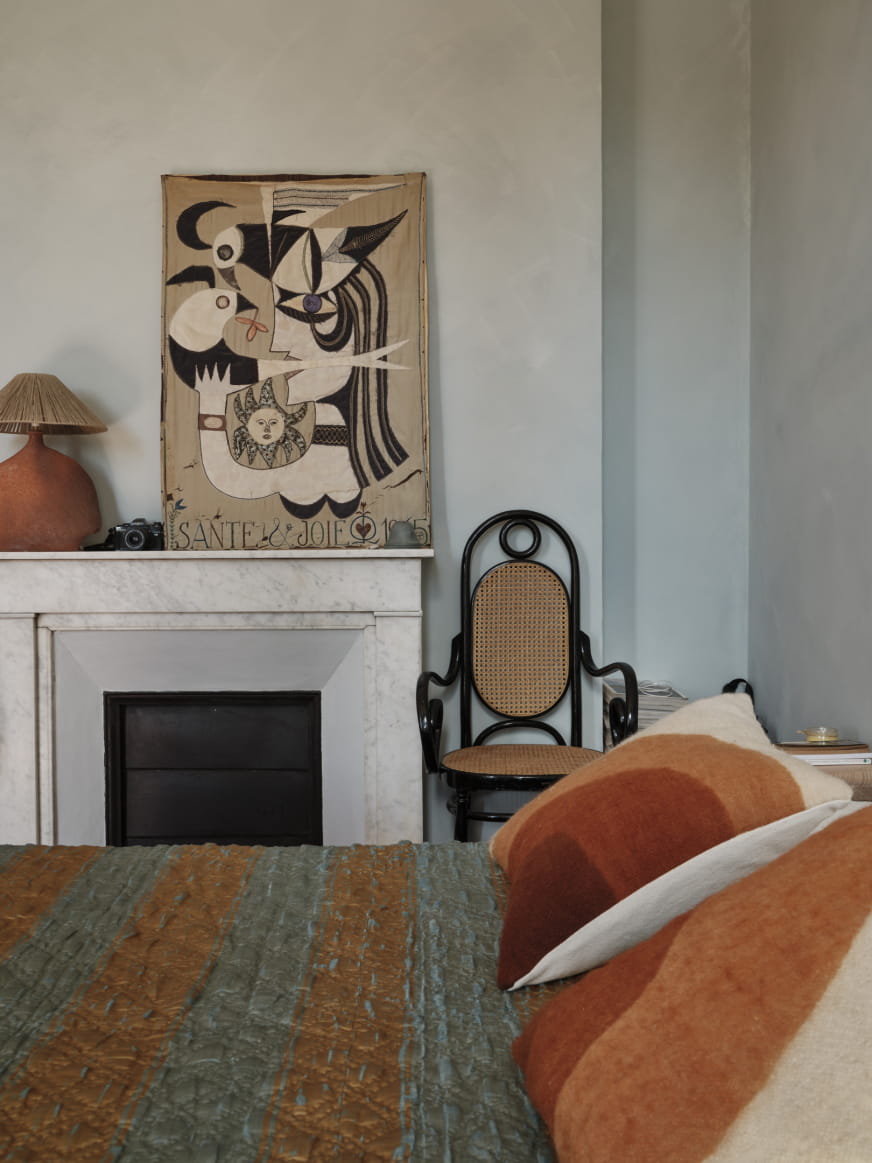 How do you work together?
Everything fell into place gradually, in line with our personalities and affinities. We work together on the curation of new savoir-faire. Then, Guillaume mainly focuses on the creation aspect and the production follow-up, while Alicia works on communication and relations. We also spend a lot of time antiquing together, in search of fabrics, courte pointe quilts and antique objects that inspire us in terms of their creation and history.
How would you describe your encounter with Sessùn?
Above all, it was like love at first sight with Sessùn founder Emma François. We share the same values, the same love of textile and craftsmanship and the same obsession with ochre colours. Emma started in Guatemala by working with artisans there. We have a lot in common.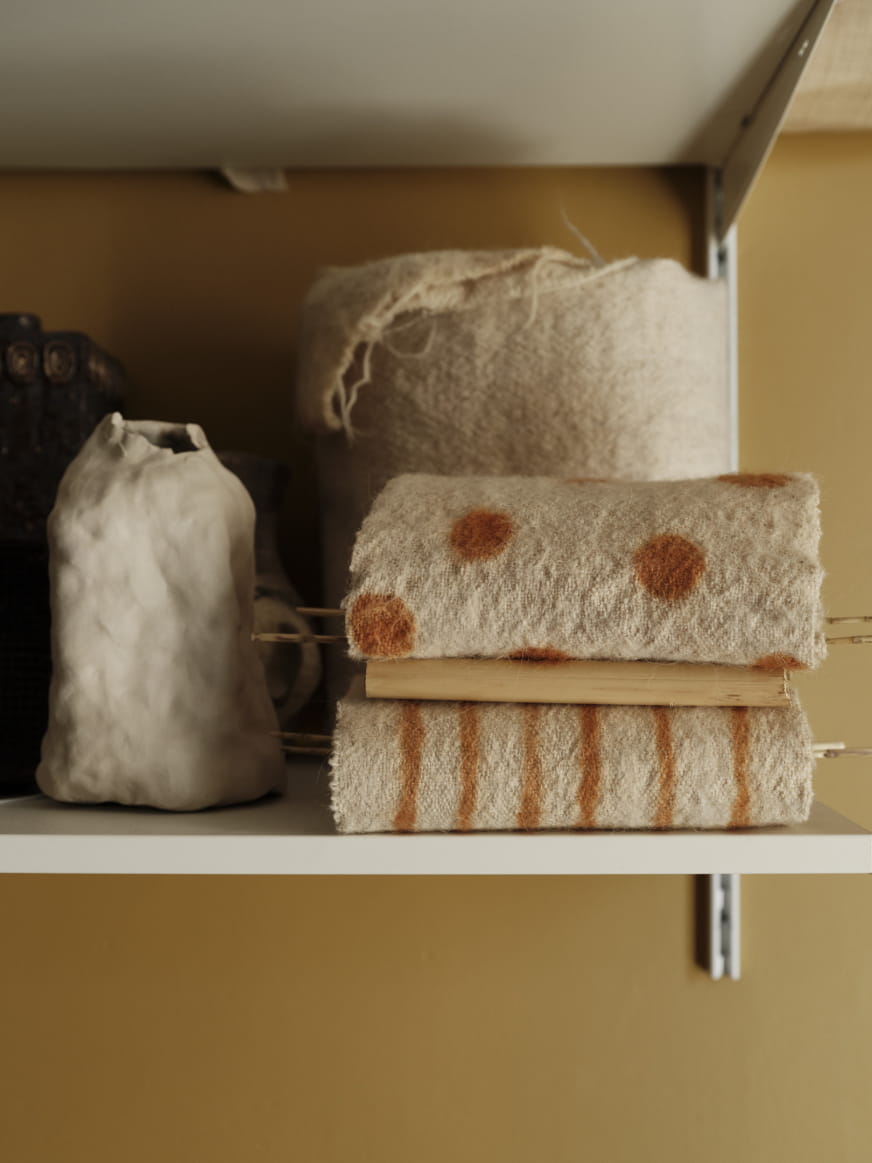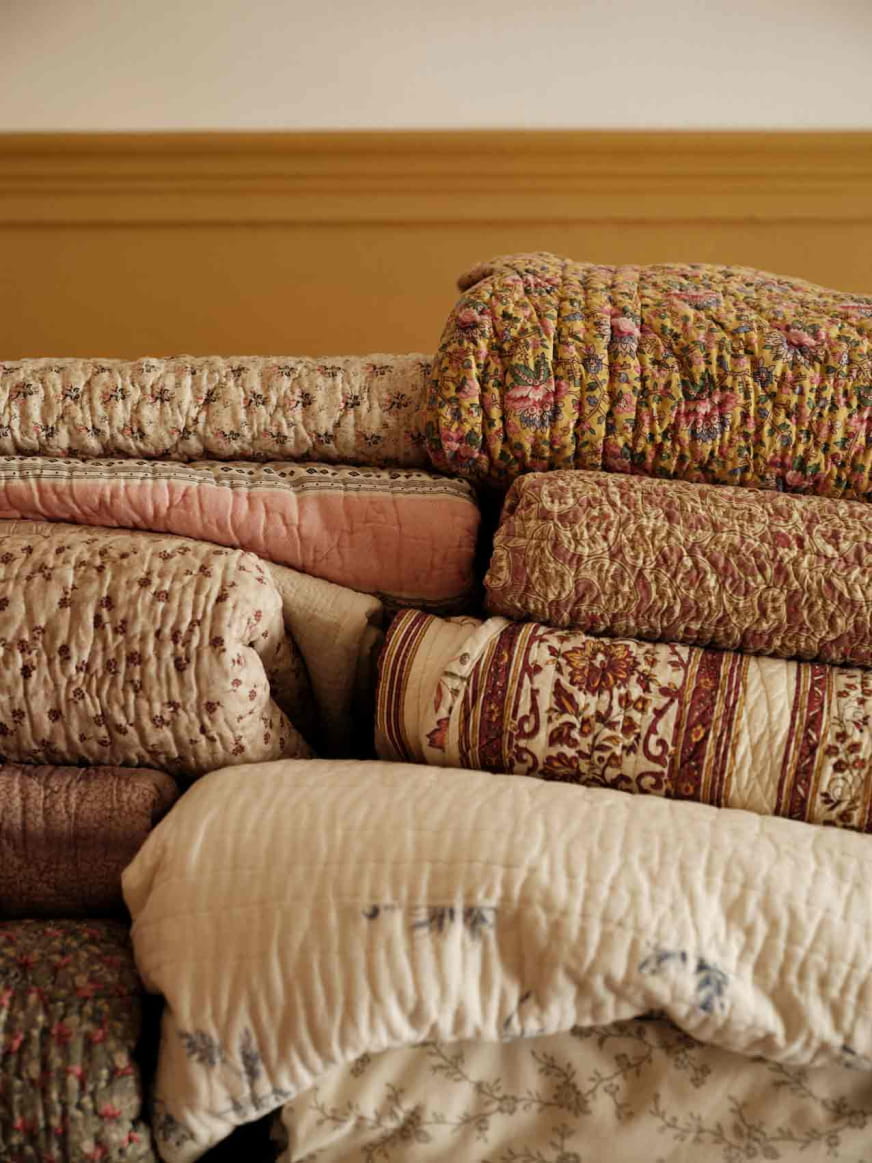 Can you tell us about your collaboration with Sessùn as the set designer for the last editorial? Was this a first for you? Did you feel comfortable with this mission?
When we met Emma several months ago, we immediately wanted to work together. It seemed obvious that we had to. Two months later, Emma asked us to do the set design for their next "Santons Charmants" ("Southern Charm") campaign, in connection with our quest and showcasing of Provençal savoir-faire. This was a first for us, but everything went very smoothly. The Sessùn "family" made us feel right at home. Charlotte Lapalus is a talented photographer. And the Camargue landscapes speak for themselves.
Can you give us some insight into your creative process for this project?
We were inspired by the "Metafore" photo series from 1972-1979 by Ettore Sottsass. This photo series is not well-known, but it is sublime and touched us deeply. The series was taken at a time when Sottsass, fascinated by the desert, was travelling in Spain and the Pyrenees. His "metaphors" are ephemeral constructions that he created in the landscape, like Land Art. These temporary structures were made of cheap, fragile elements: bits of string, wood, ribbons, leaves, stones, pieces of clothing… Our set design approach falls in this same artistic lineage, with a focus on preventing waste and scraps from this trade. Our vision is to create with the most minimal means and the least impact possible. This first project encouraged us to pursue this path and continue to experiment by using only (or almost only) natural materials.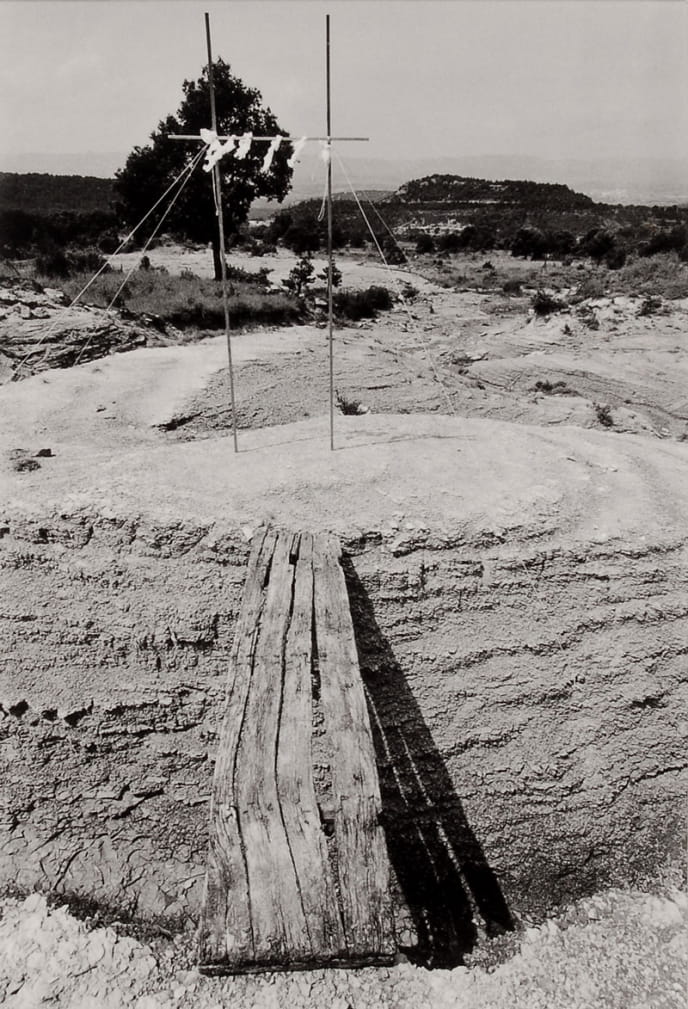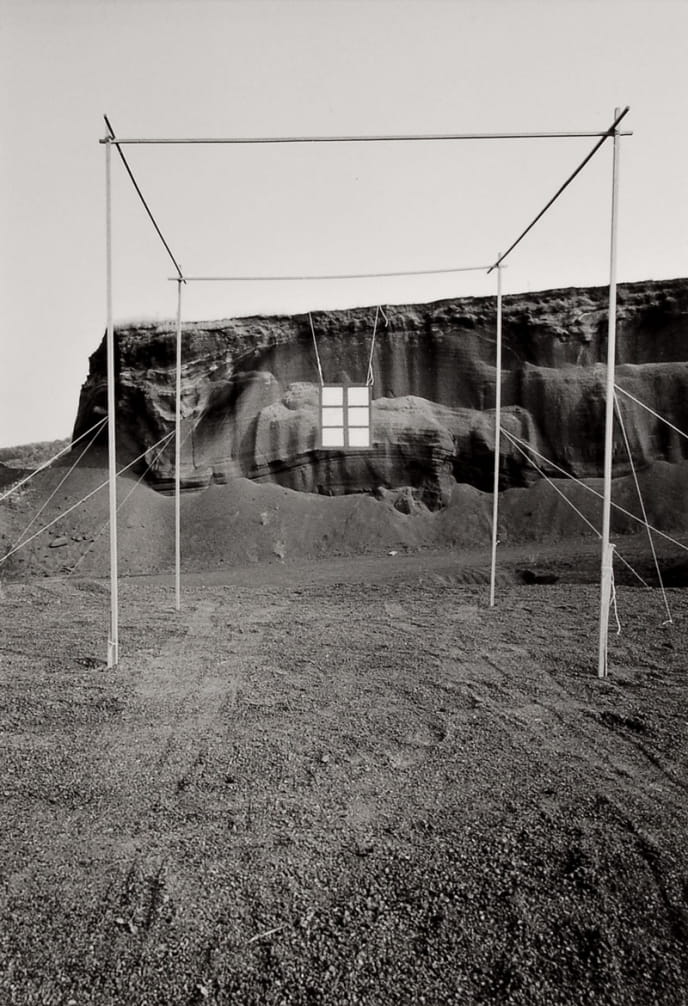 Any interesting stories to share from the shoot?
We set up some giant reeds in a field full of wall barley. Our shoes and socks were literally attacked by the spikelets of the plant, like a vine crawling all the way up to our trousers.
Can you tell us about your next project in connection with Sessùn Alma?
For the next Sessùn Alma exhibition, "Joncs. Lins. Graminés." ("Rushes. Flaxes. Grasses."), in connection with the new "Santons Charmants" collection, we will recreate a field of grasses from the Camargue region. It's the idea of an installation that fills the space and transforms it into an unexpected field of plants. It's a poetic invitation to enter the Sessùn world of the new collection in Provence, in these fields of wall barley that shape the landscape. It's also the desire to build a popular Provençal imaginary world shared with the viewer. The displayed works all feature plants. We love this idea of being able to bring the natural world into a habitat through some pieces scattered here and there. The final inspiration came from the aestheticism of the amazing "Jonction" work by Moroccan artist Fatiha Zemmouri, which we were lucky to see in Marrakech in 2018. For this installation, we use wood, dirt and plant fibres, all collected locally.