An exhibition of creations made with plant fibres and their privileged use and transformations by artists.

From incredible sculptural baskets by Inès Bressand to braided ceramics by Émilie Lay and Eneida Lombe Tavares by way of woven works by Adriana Meunié and harvest bouquets of flax, barley and rye by Emma Bruschi, Sessùn offers you an immersion in exceptional craftsmanship framed by a surprising and poetic set design dreamt up by the creative Memòri Studio.

Composed of wild grasses and plants from the Camargue region, the staging is a real invitation to plunge into the Sessùn universe and join the Santons Charmants ("Southern Charm") collection in an ode to the South and the landscapes of Saintes-Maries-de-la-Mer.
Learn more about each of the artists in this exceptional exhibition.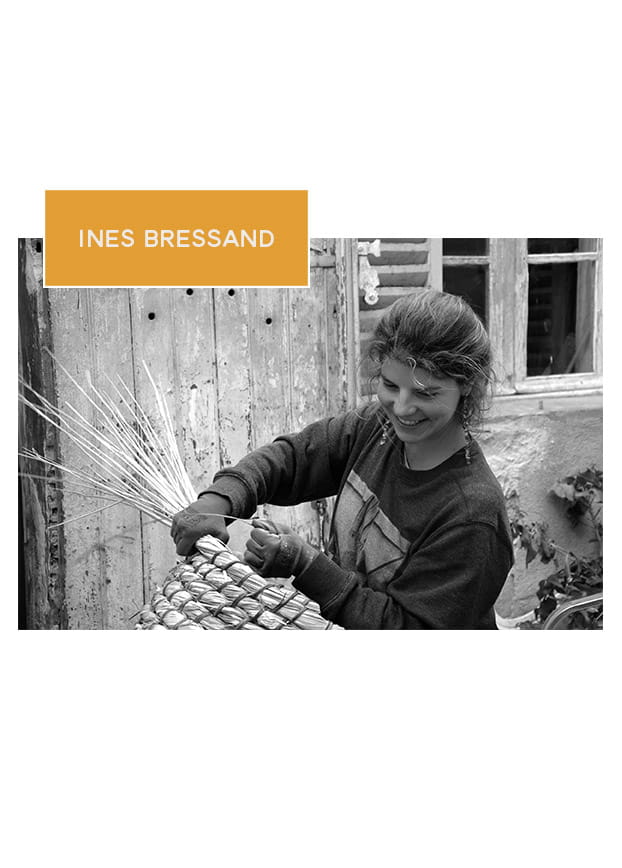 Focused on textile and design, Inès brings her contemporary vision to artisanal techniques. In collaboration with craftspeople, she manipulates materials and questions traditions to explore a new sculptural vocabulary through beautiful everyday objects. Her first series of baskets was created during a three-month stay in Ghana with master weavers. Using her in-depth comprehension of straw, elephant grass and artisanal techniques, she developed a series of shapes with a freedom and audacity rarely seen on the wicker bag market. 
In Ghana, the baskets are mainly woven by women.
In France, the raw straw baskets are handcrafted and completed with French vegetable-tanned leather handles, accentuating the lines of the accessories with a graphic touch. From the weaving to the final addition of the handles, the entire process is done by hand and mastered to perfection. Inès Bressand goes to Ghana regularly with the weavers to search for new techniques and ensure a unique approach.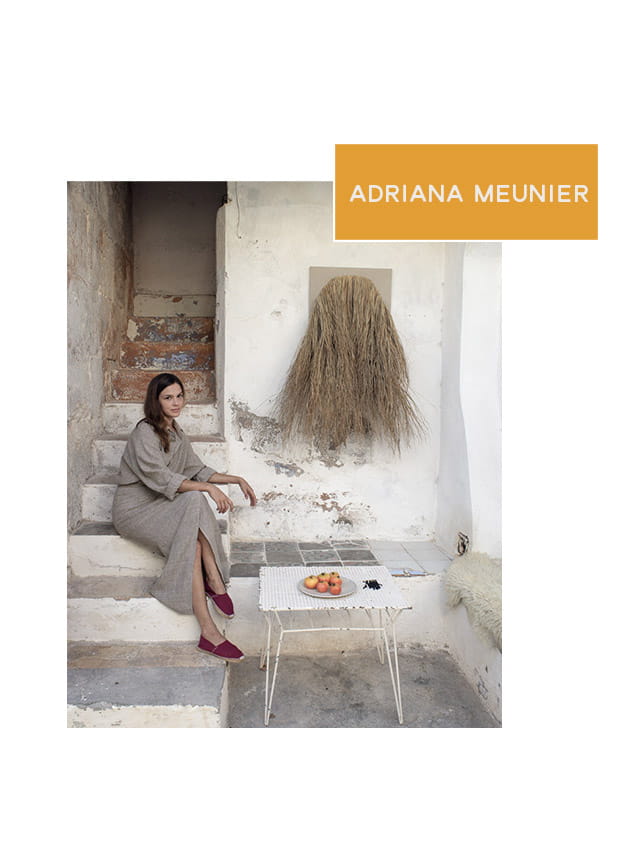 Based in Majorca, Adriana Meunié developed a real passion for textile materials in their every form during her fashion design studies in Barcelona. She especially loves tapestry, which she sees as an incredible opportunity to create textures, volumes and wild shapes.
Very early on, she combined this technique with raw materials from her environment. Wool, alfa, carex and raffia, worked in their raw state in the form of mural works (moving away from the usual and common forms of baskets, sweaters and chairs), reveal their most intrinsic beauty and celebrate the traditions and handiwork of ancient trades, such as those of weavers, shepherds and peasants. We already collaborated with Adriana Meunié in 2020, when she made a wall decoration for our first shop in Madrid, designed by Cobalto Studio.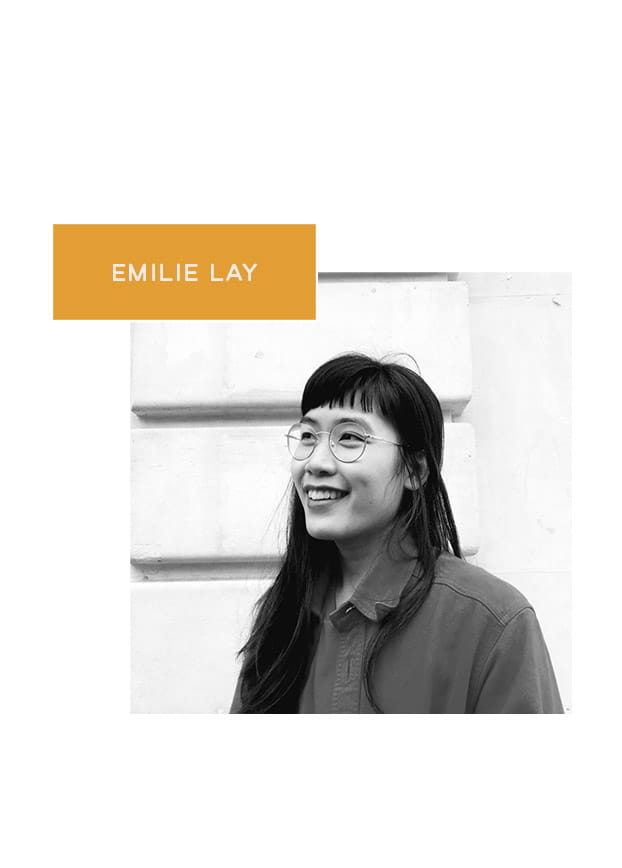 Mặt Nạ Paris is a project driven by textile designer Émilie Lay since 2017. At the crossroads of different disciplines, her objects unite ceramics and wickerwork in a continuous dialogue between techniques and materials. Her research focuses on how the two disciplines can complete each other. As singular as they are familiar, stoneware and rattan spark specific memories. Émilie draws her inspiration from traditions and know-how.
With this in mind, the BROOMS vase collection evokes brooms, typically woven with natural fibres, but now in the form of household ornaments, lucky objects that purify both literally and metaphorically. Projected from the stoneware, bristles of rattan are grouped into bundles along with a thin handle on one side of the vase, creating a dynamic movement. An invitation to reach out and reappropriate this sculptural object.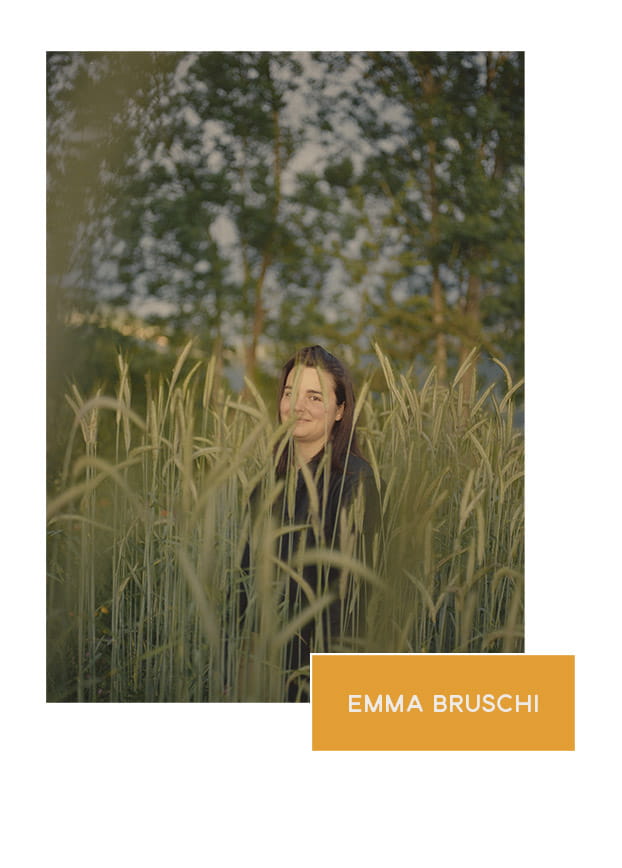 Fashion creator Emma Bruschi received a Master's Degree in Fashion and Accessories Design from the Haute École d'Art et de Design (HEAD) in Geneva in 2019. In 2020, she won the CHANEL Métiers d'Art 19M Award at the 35th Hyères International Festival of Fashion, Photography and Fashion Accessories with her Almanach collection.
Raw materials, craftsmanship, know-how, transmission and experimentation radiate at the heart of Emma's work, because she uses territories as raw materials, drawing inspiration from personal places.
Her collections convey a certain sense of nostalgia and calm. To create her clothing, she looks to the rural and farming environment, labourers' outfits, fauna and flora and all the savoir-faire connected to these elements. Her goal is to cultivate the land and use her own materials, combining farming and design.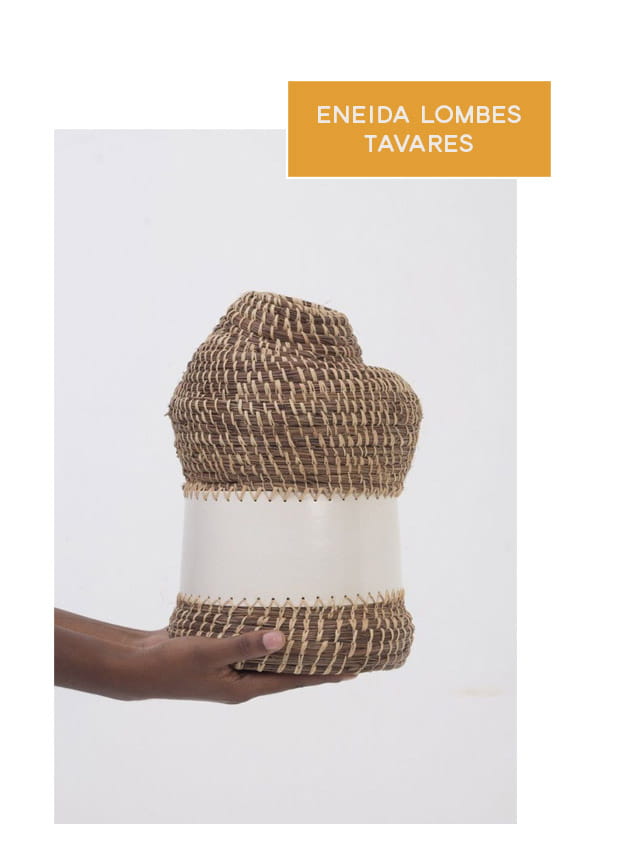 Eneida Lombe Tavares (Barreiro, Portugal) has a diploma in product design from ESAD.CR. She currently lives and works in her own studio in Caldas da Rainha, Portugal. She has participated in several collective exhibitions in Europe, Brazil and Cape Verde and also co-creates with Jorge Carreira at Estúdio Mulato. Through her choice of materials, artisanal techniques and other rituals, her work constantly investigates the cultural transit between Portugal and her native countries, Angola and Cape Verde. The piece presented at Sessùn Alma belongs to the Caruma series and is part of the Iconics collection of VICARA, a Portuguese design brand and producer.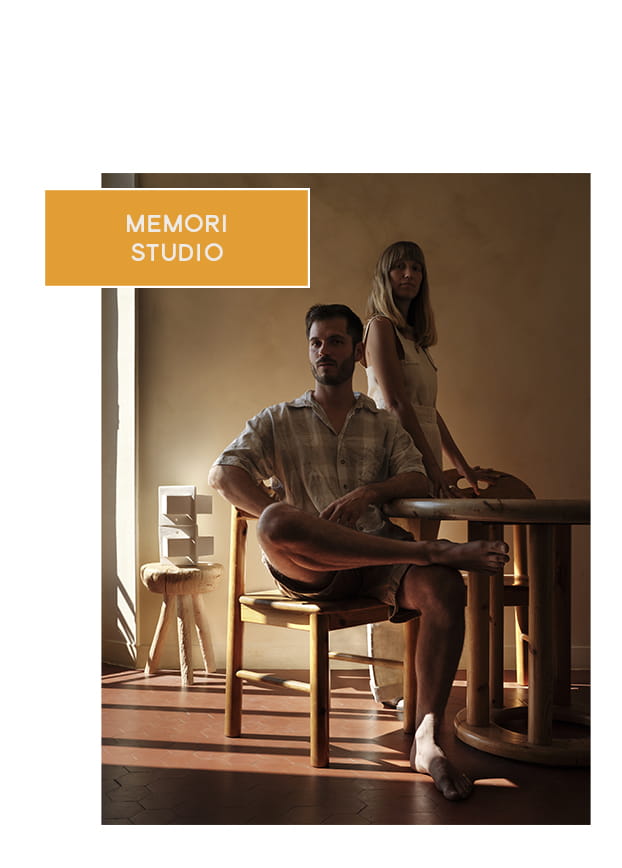 Founded in 2020, Memòri Studio unites different artisanal disciplines to continually question their craft and transmission. It is an ode to singular traditions and savoir-faire anchored in specific regions, with the aim of reviving a collective memory, making reminiscences vibrant and current again.
Between producing ultra-limited-edition objects and creating a wardrobe of one-of-a-kind, adjustable and unisex pieces, the exploration continues around staging and a selection of vintage furniture and objects.
The studio works in these different fields with a single goal: to enhance its discipline with an artisanal method and a sustainable approach in terms of manufacturing and production. Memòri promotes traditional Provençal textile know-how, such as piquage stitching techniques, including piqué and boutis quilting. It also showcases the age-old expertise of Moroccan craftspeople, in particular the ancient art of rural pottery made by women in the Rif Mountains. Not to mention the art of weaving and vegetable dyes from the Anti-Atlas.
Discover the "Rushes, Flaxes, Grasses" exhibition at Sessùn Alma from 6 July to 21 September.