Sessùn collaborates this winter with Sarah Espeute, an artist who touches everything around an exclusive creation: an indigo tablecloth, using the Mediterranean symbols so dear to Sessùn.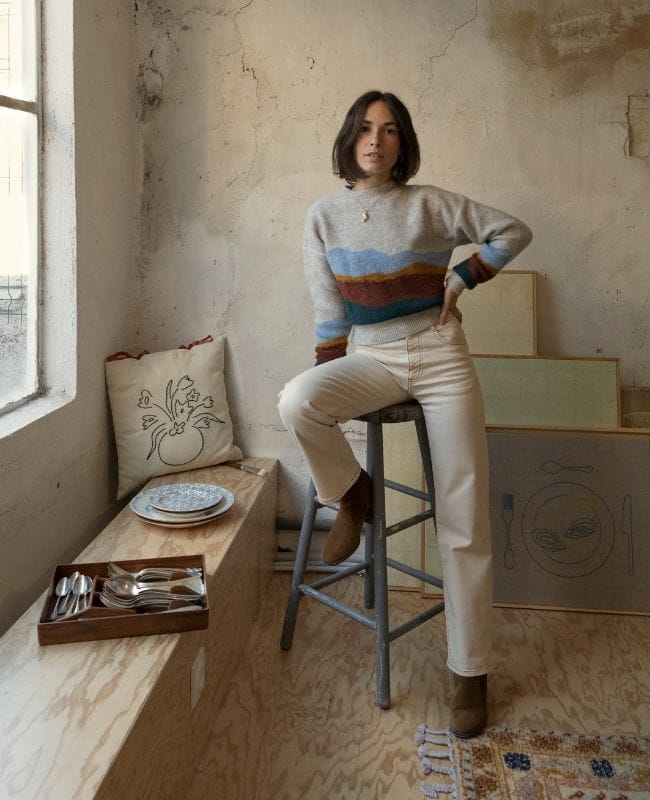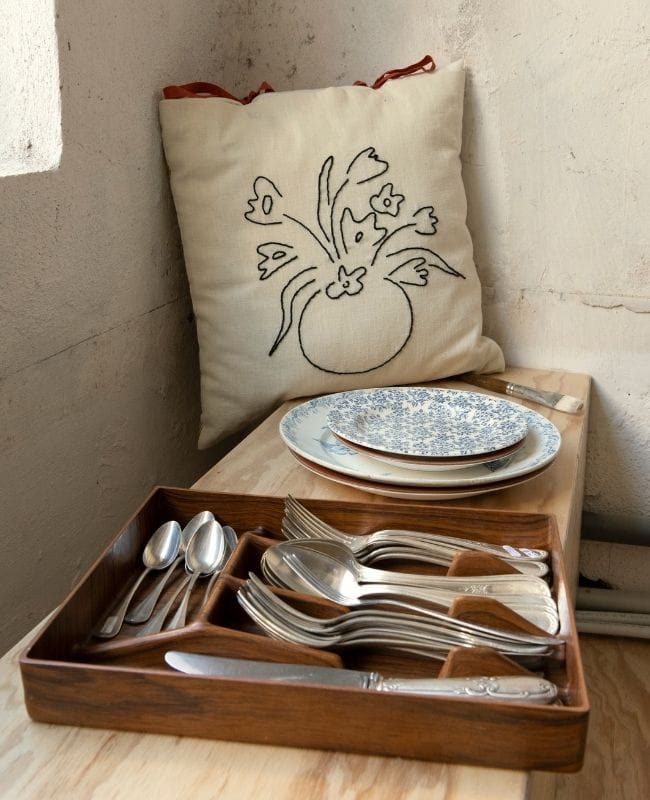 Could you introduce yourself, please?
My name is Sarah, I'm 29 years old and I live in Marseille.
Tell us about your background?
After a course in Applied Arts at high school in Nîmes, I continued my studies with a BTS in Visual Communication at Olivier de Serres - ENSAAMA, in Paris. After those two years, I realised that being self-employed would suit my personality better and was more likely to help me achieve my professional objectives. In 2014, I started out in printing and micro-publishing and created my company "Riso Presto" specialising in "Riso" printing. Riso is a brand of printers used by schools, colleges, etc. and I converted it to screen printing. I developed my taste for illustration by self- publishing posters and books. This experience in publishing led me to explore the object and design, under the two artists behind "Klima Intérieurs", through the design of imaginary interiors. I then began to feel a deep desire to express my own vision of decoration, through embroidery and painting but also subsequently, by using other media.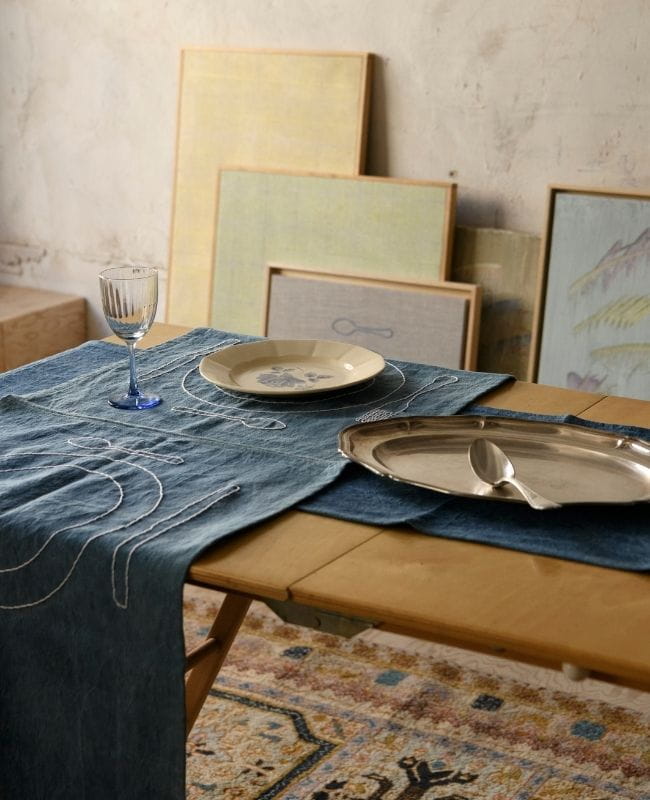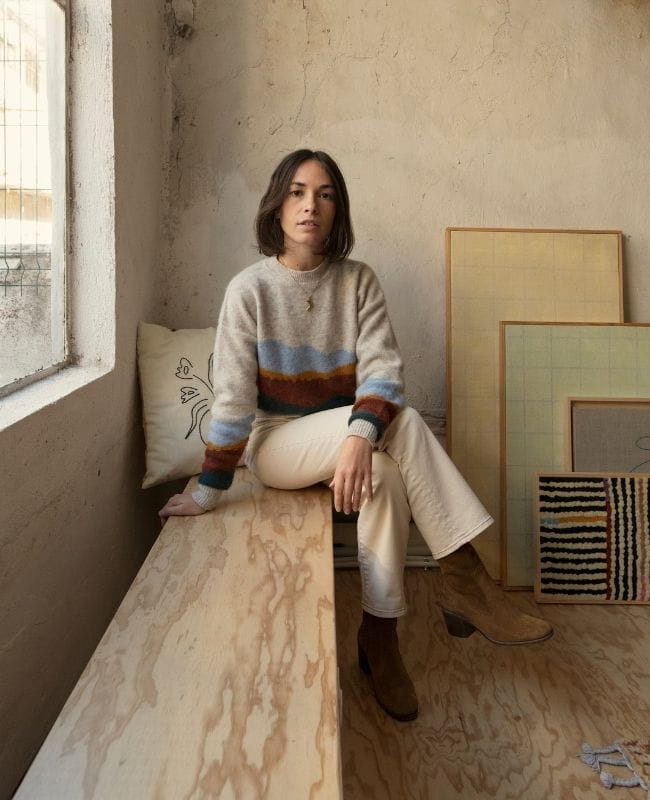 Could you explain your artistic approach to us?
I take inspiration from something from the past and I bring it up to date it in my own way. I try to bring as much subtlety as possible to it to blur any doubt about its origin and thus make it timeless and ageless. That's why I like to use old materials, to suggest the past whilst creating a more modern form.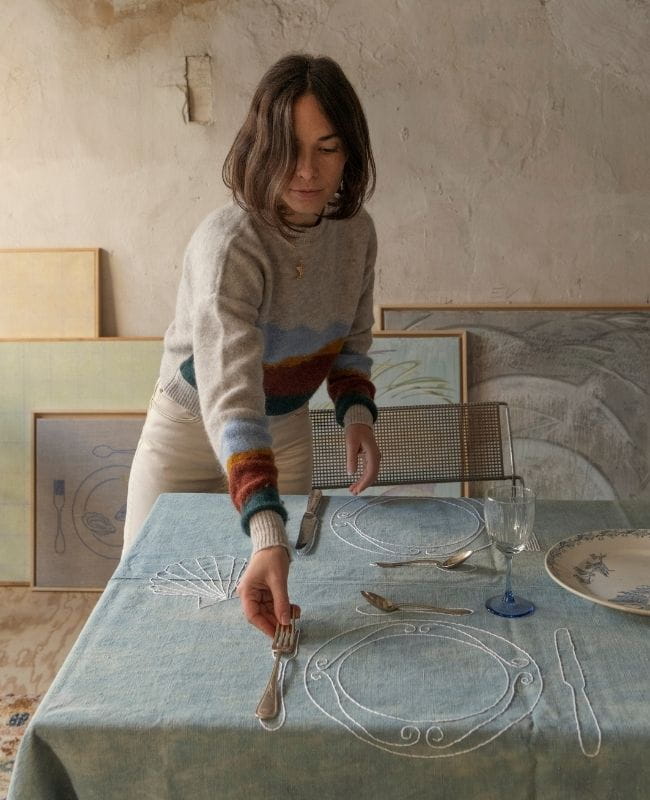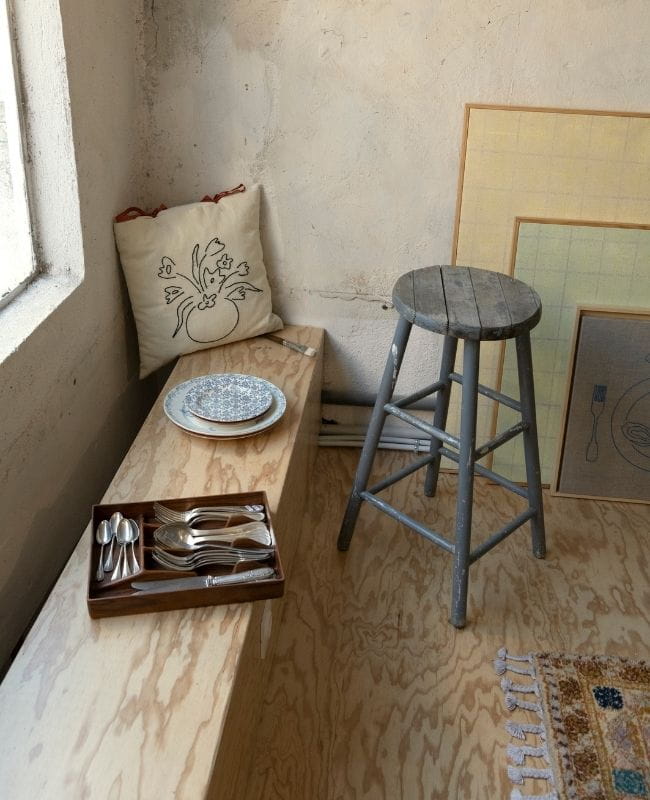 What is your historical source of inspiration?
Everything! I buy a lot of second-hand books, watch a lot of old films and I'm always on the lookout for things when I'm travelling. I store all these images and they feed my creativity.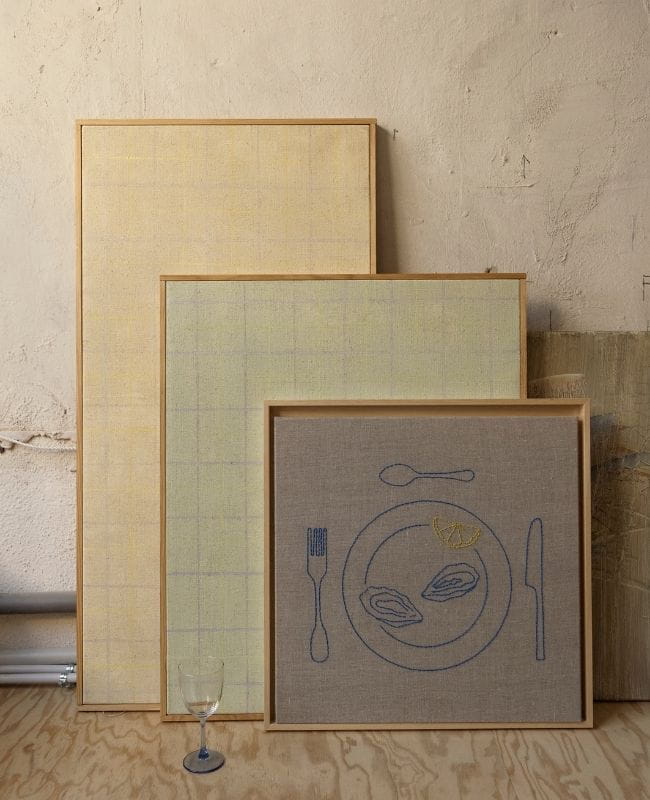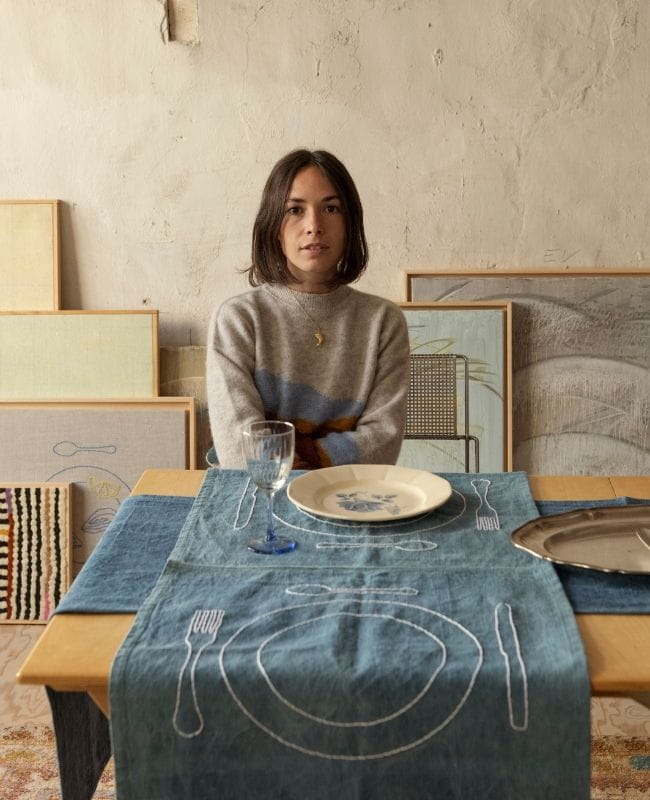 We're delighted to have started this collaboration with you. Could you tell us a bit about how you worked on this order?
We naturally pictured the Sessùn Table with handcrafted objects from the Sessùn Alma boutique and by mixing in my seafood plates, everything came together perfectly!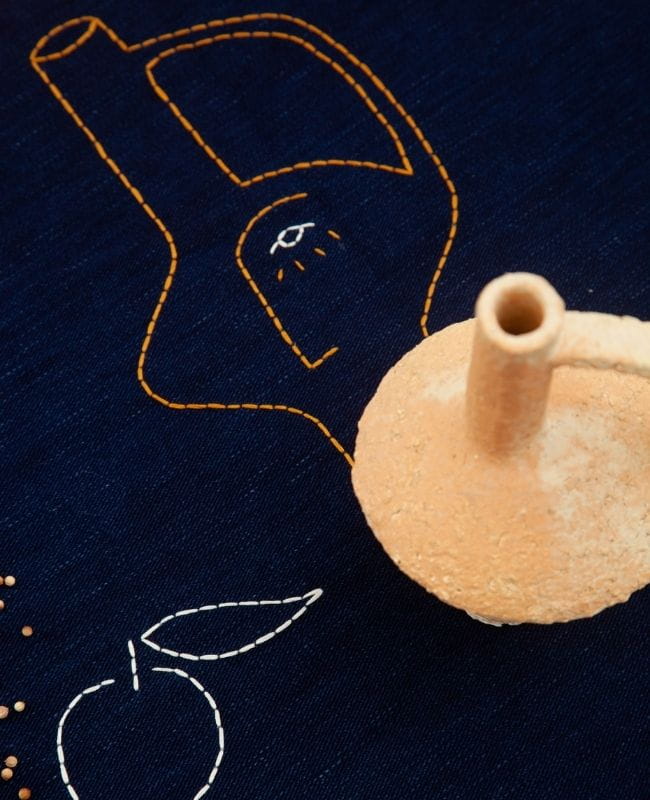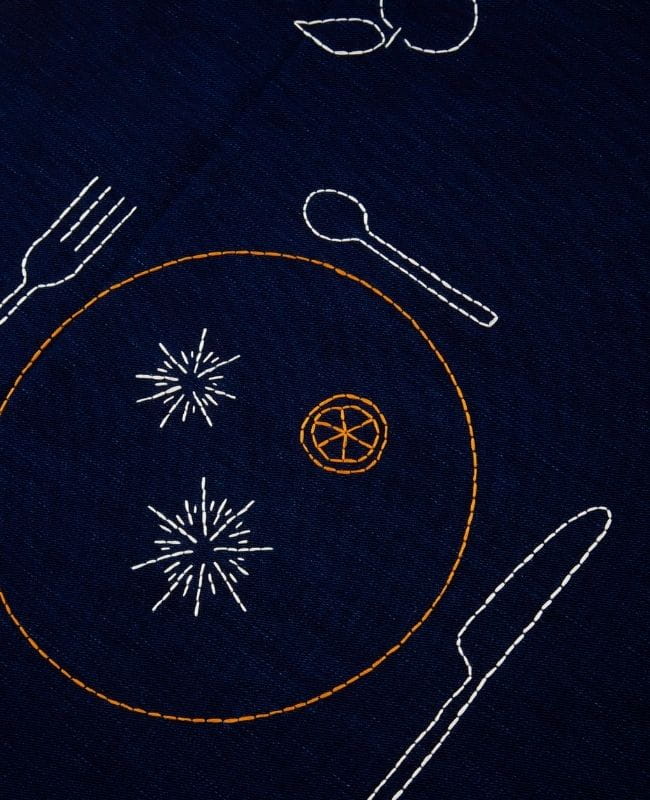 Could you define Sessùn in three words?
Sunshine, women and the sea.
The best 20 euros you ever spent?
A Nuova X-Line chair by Niels Jørgen Haugesen that I bought from my hairdresser, unlikely but true!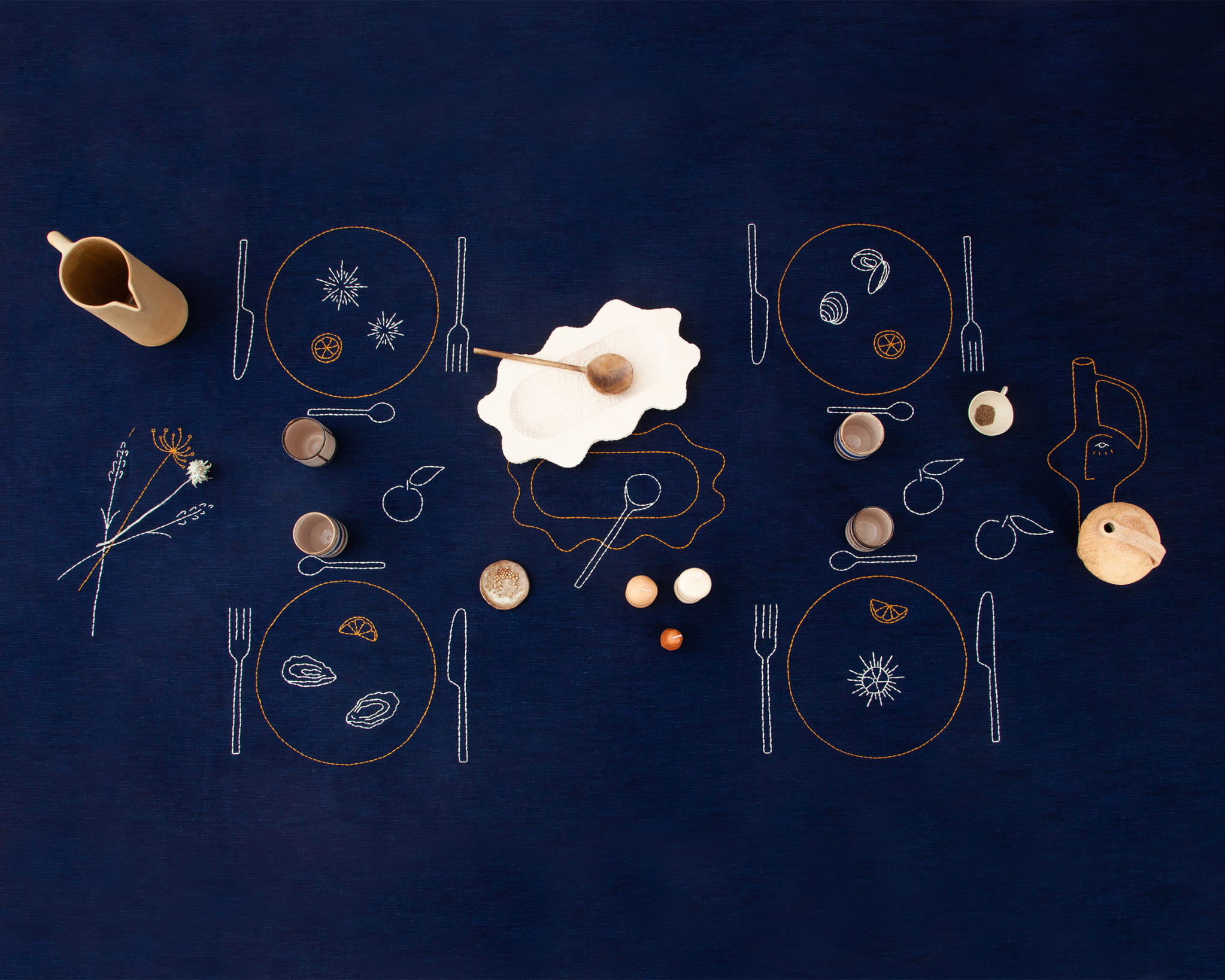 Workshop photos : Florian Touzet
Tablecloth photos : Igo Studio
Find the tablecloth hand embroidered by Sarah at Sessùn Alma!
A selection of Sessùn Alma's items is also available on our pop-up menu.