PHOTOGRAPHIES : SALVA LOPEZ
Sessùn's first Mallorca store was designed in collaboration with the Cobalto Studio architects, our valued partners in Spain.
Set in a listed Gaudi building, the luminous space evolves in a circular pattern around marble columns at the center of the store, bathed in a harmonious palette of natural colors. 
Two pieces of artwork made of raffia by craftswoman Adriana Meunié and a pair of Heaps & Woods woven armchairs were created especially for the setting.
With this luminous space, reflecting the local cultural heritage while respecting the city's distinctive features, Sessùn once again proves its attachment to know-how and its commitment to promoting contemporary artisanship.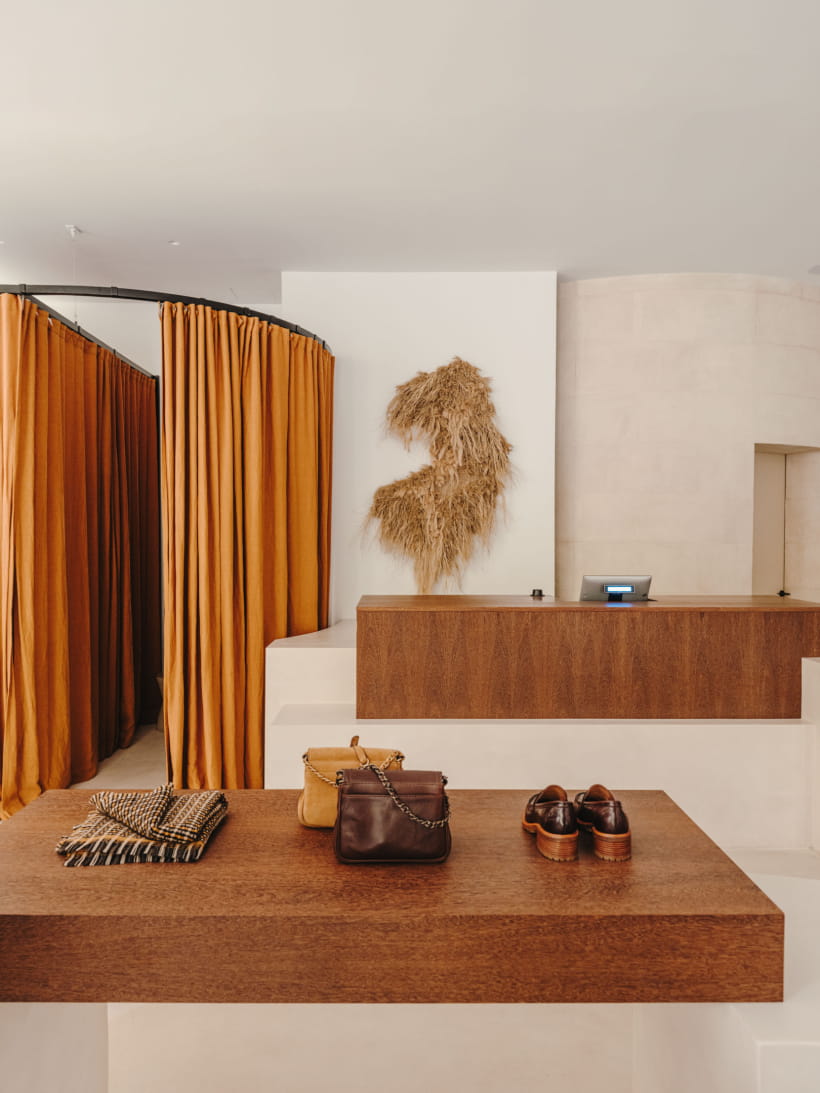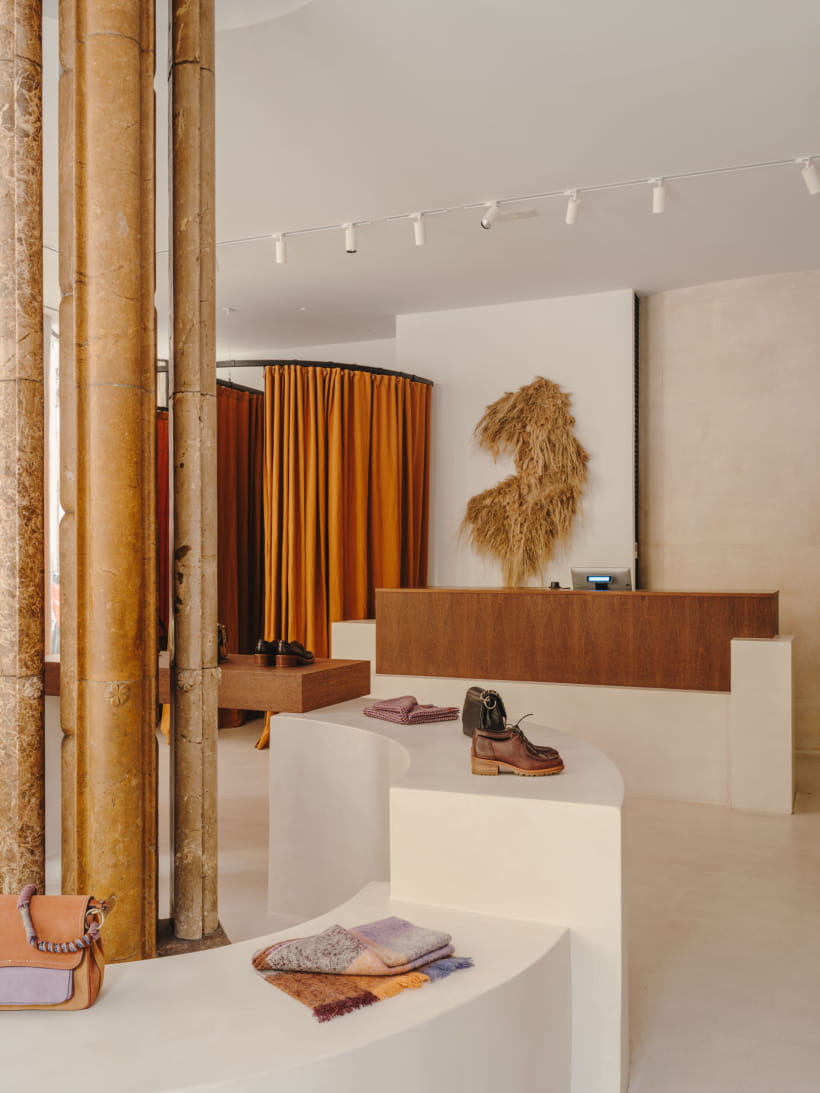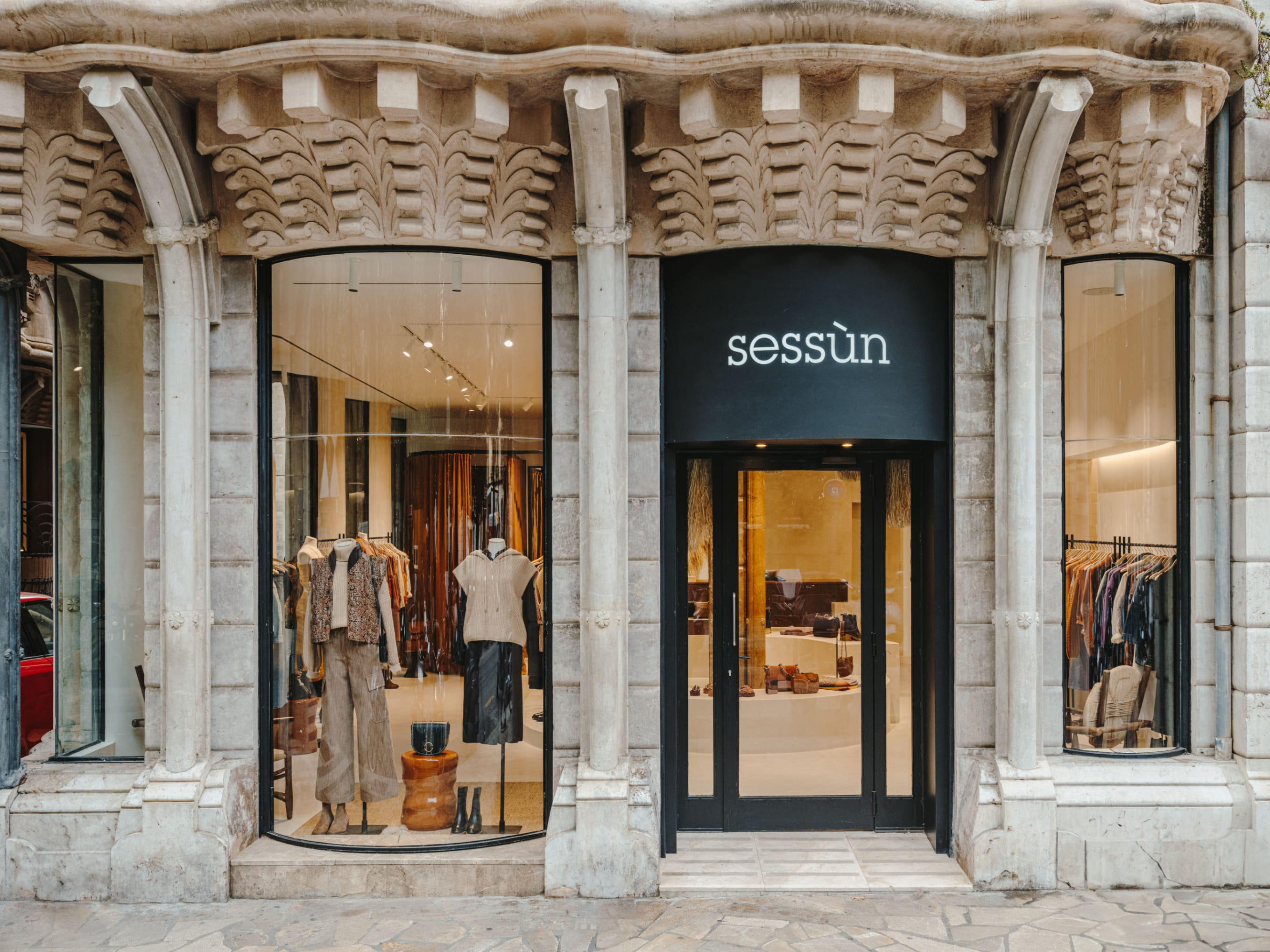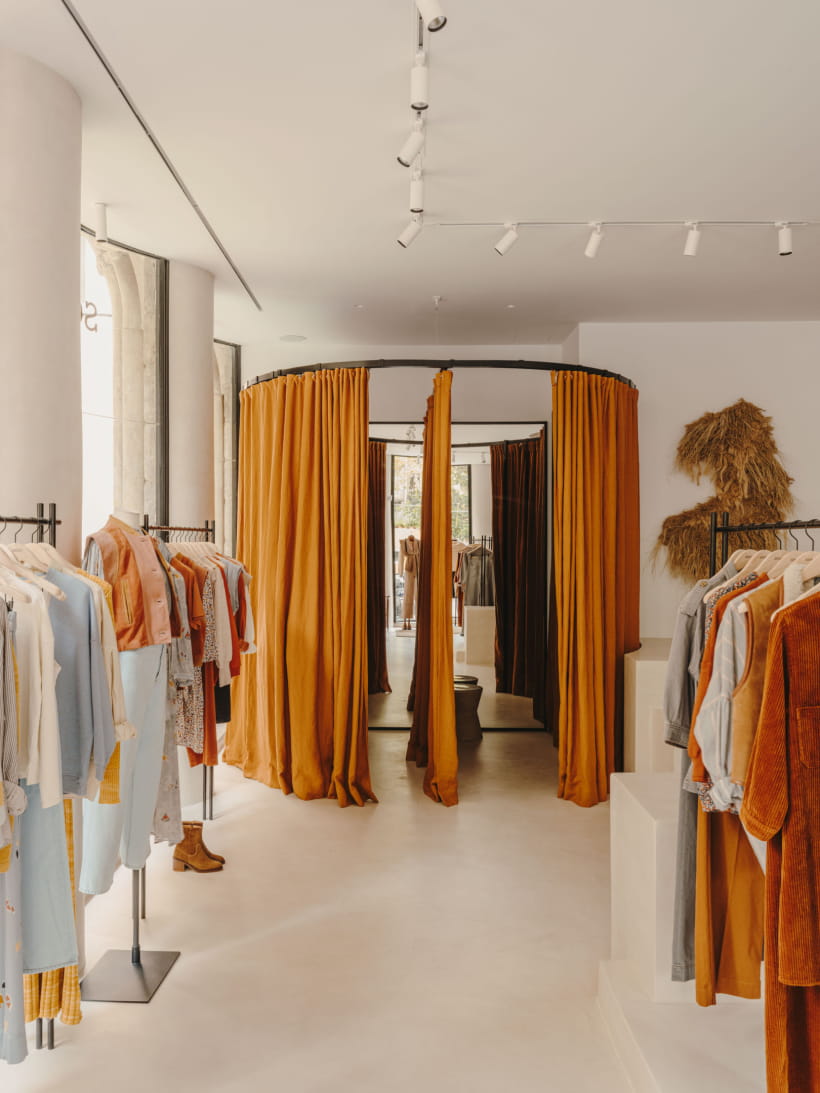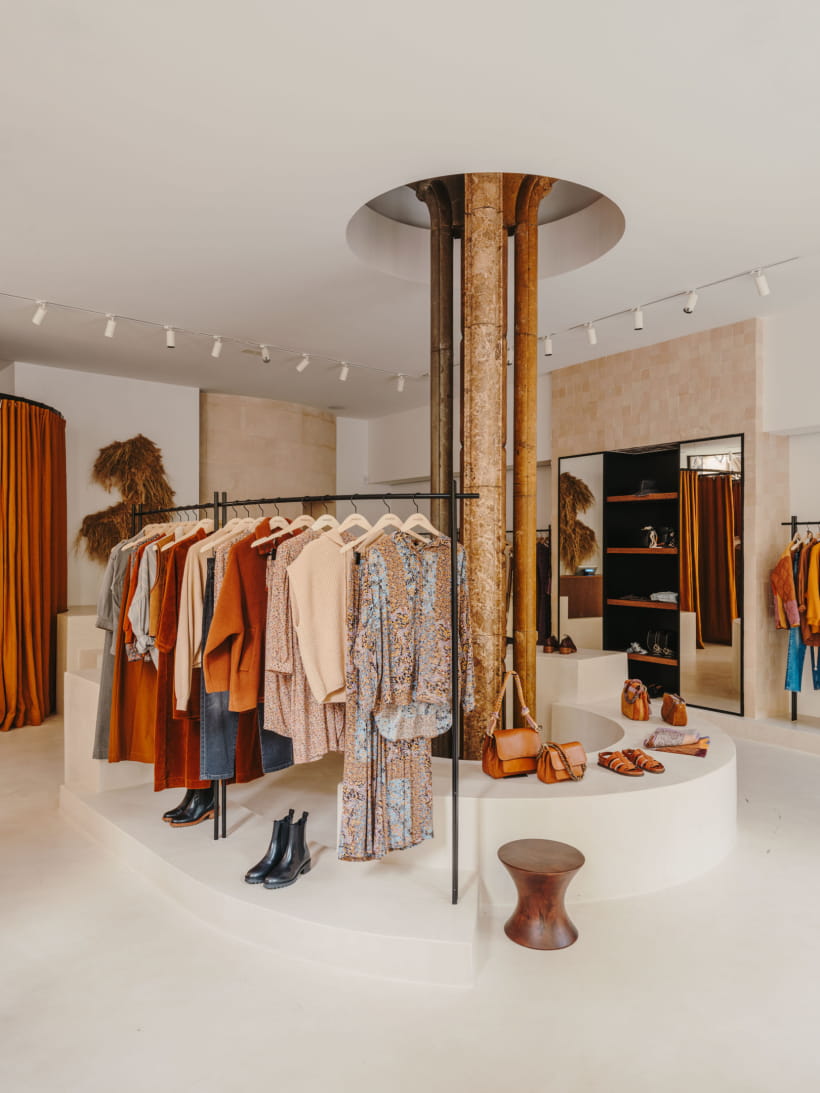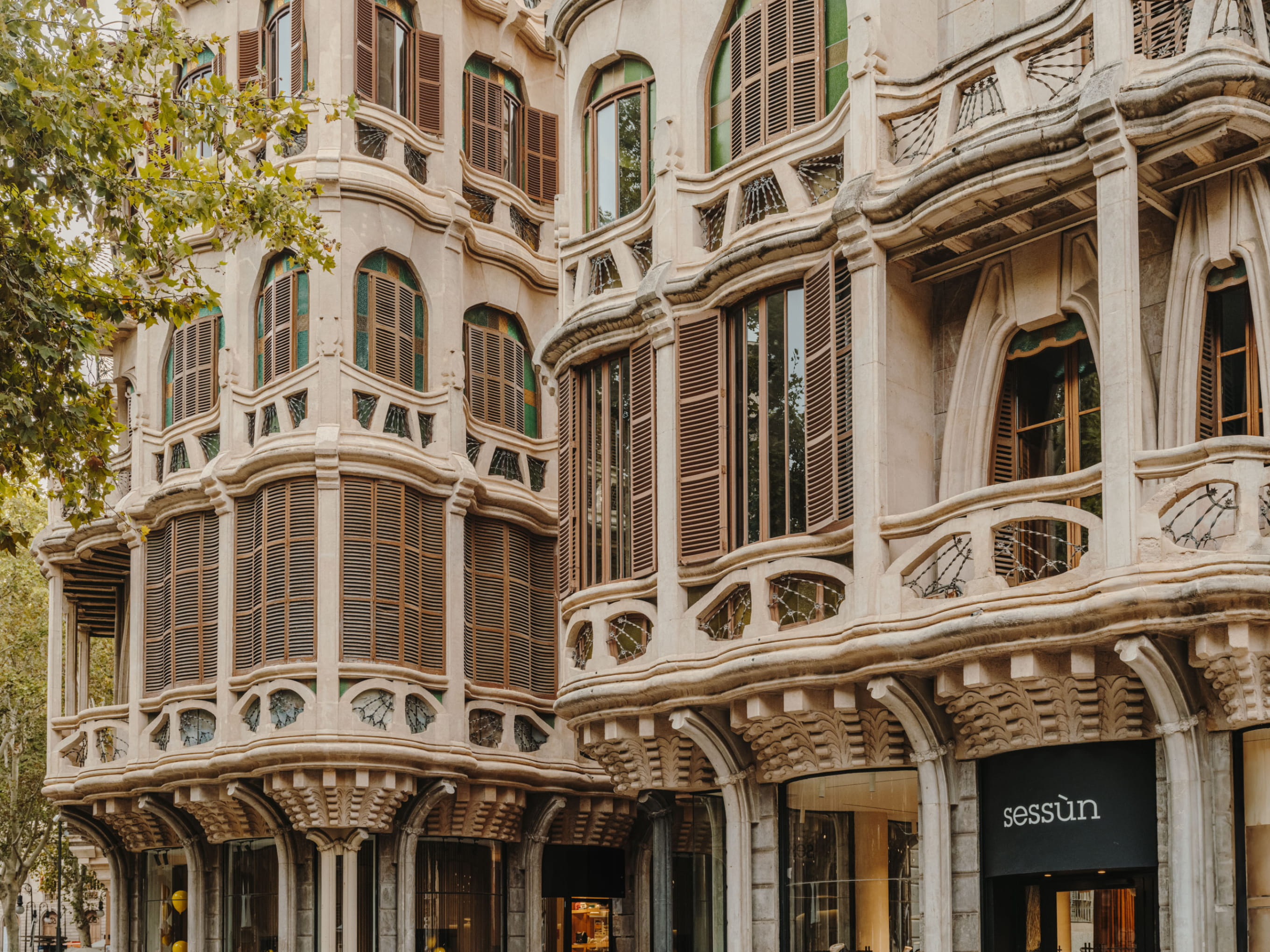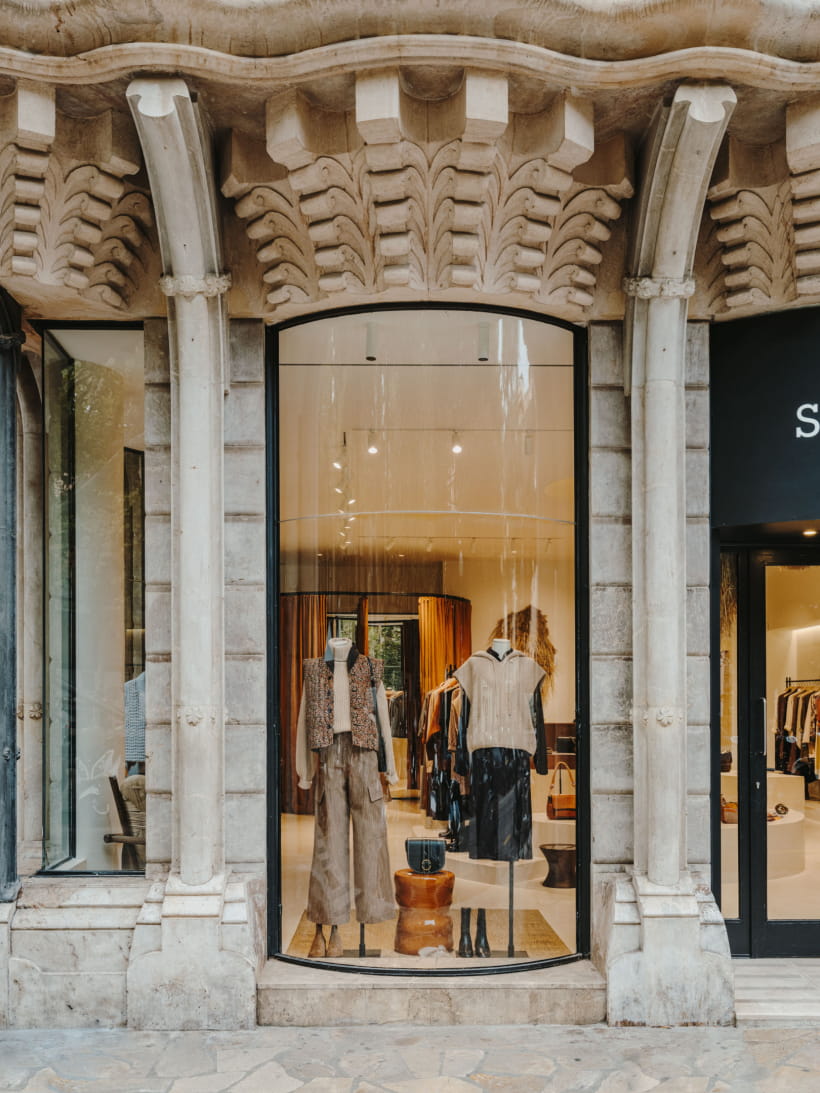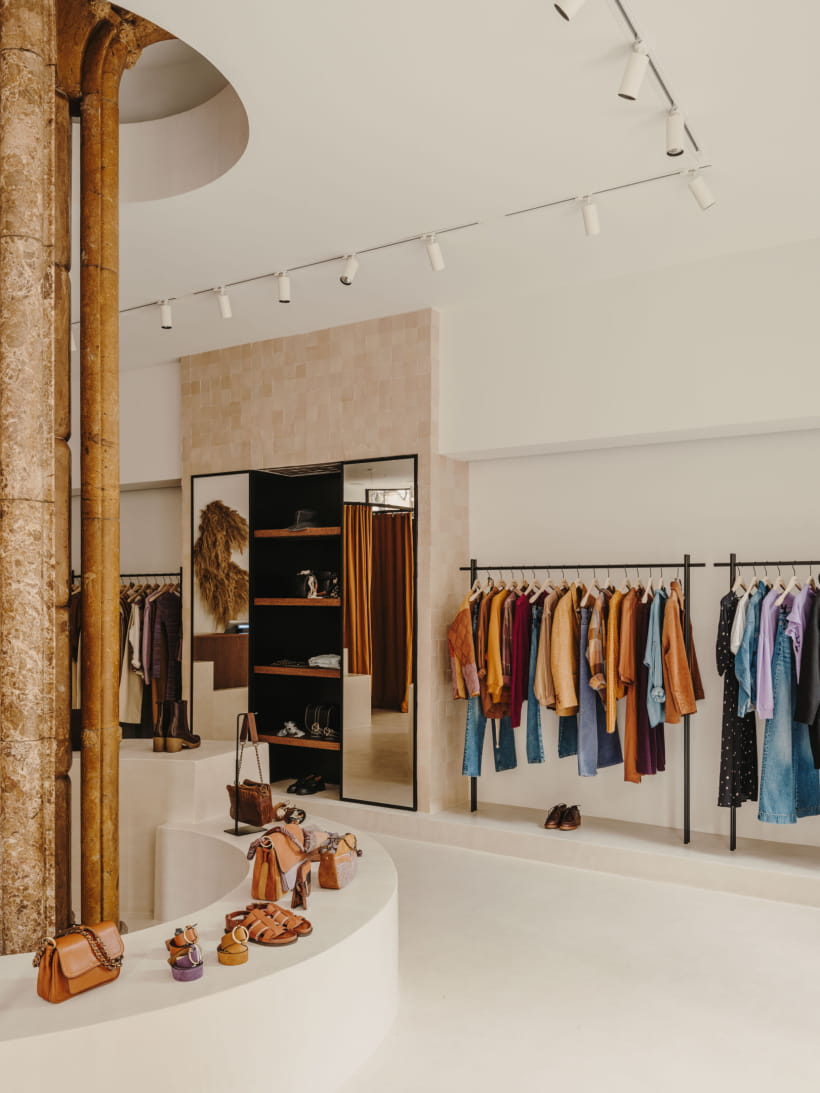 PALMA DE MALLORCA BALEARES
Plaça del Mercat N°14 Calle Santacilla N°9 bajo, 07001 
0034 971 721 664
Monday - Saturday : 10.30AM- 8PM