PHOTO CREDIT : Stéphanie Davilma
Passionate about wood, a material she discovered while studying the craft of organ building, Léa Laborie creates organic tableware from her workshop in Marseille. Sensitive to ecological issues, she uses wood scraps - walnut, olive ash, oak... which she upgrades with talent. For our "carte blanche" Floraison Créative, Léa Laborie imagines four decorative spoons made of burr oak and ash. A new step in her creative process.
I started in the craft after obtaining my baccalaureate. I first began training as an organ builder in Alsace, and it is this very comprehensive trade that led me to discover woodworking. In 2016, I decided to complete my studies with a carpentry training in Marseille. I pursued these studies in alternation and I worked in a company for some time. In 2020, I decided to set up my own business, by trying to propose carved objects.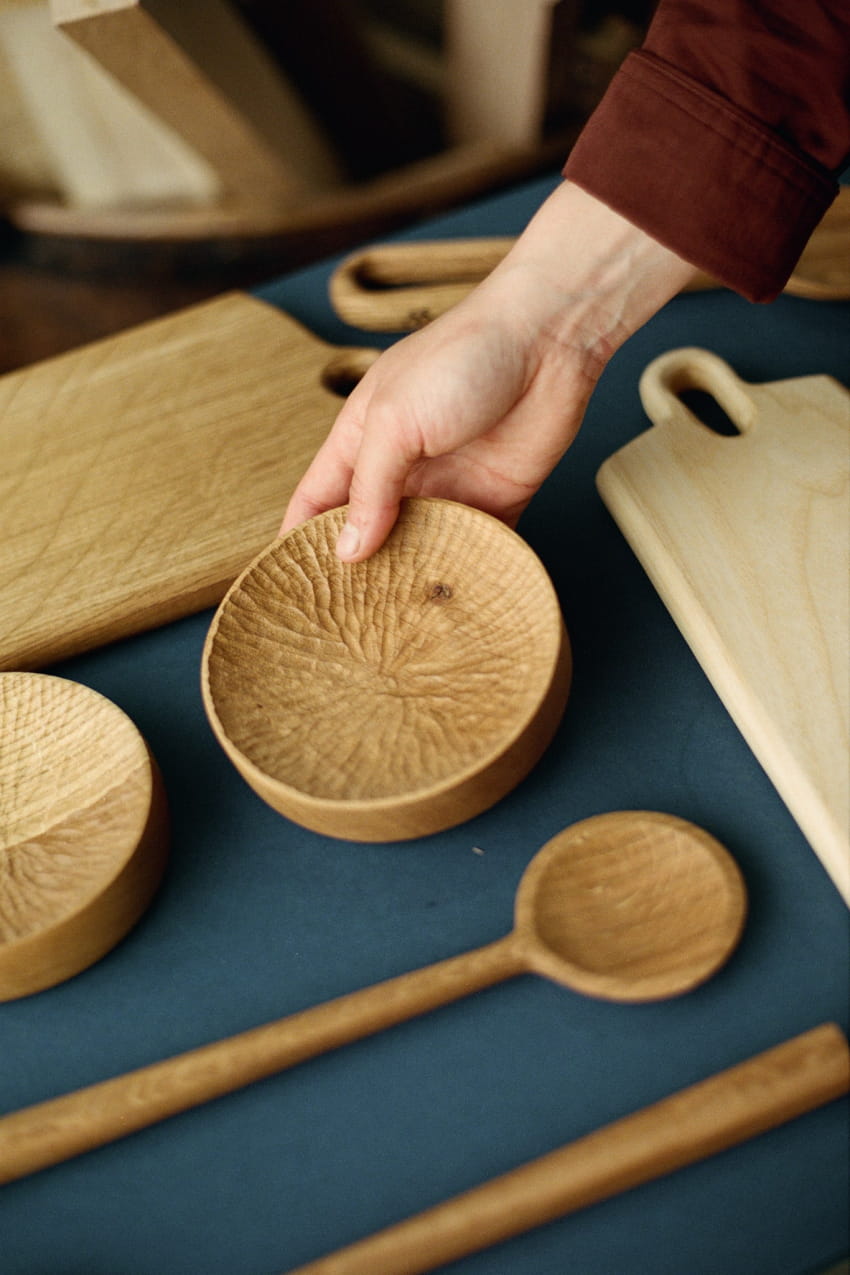 How did you get into wood?
I discovered wood through organ building, and I immediately loved it. It's alive and unique.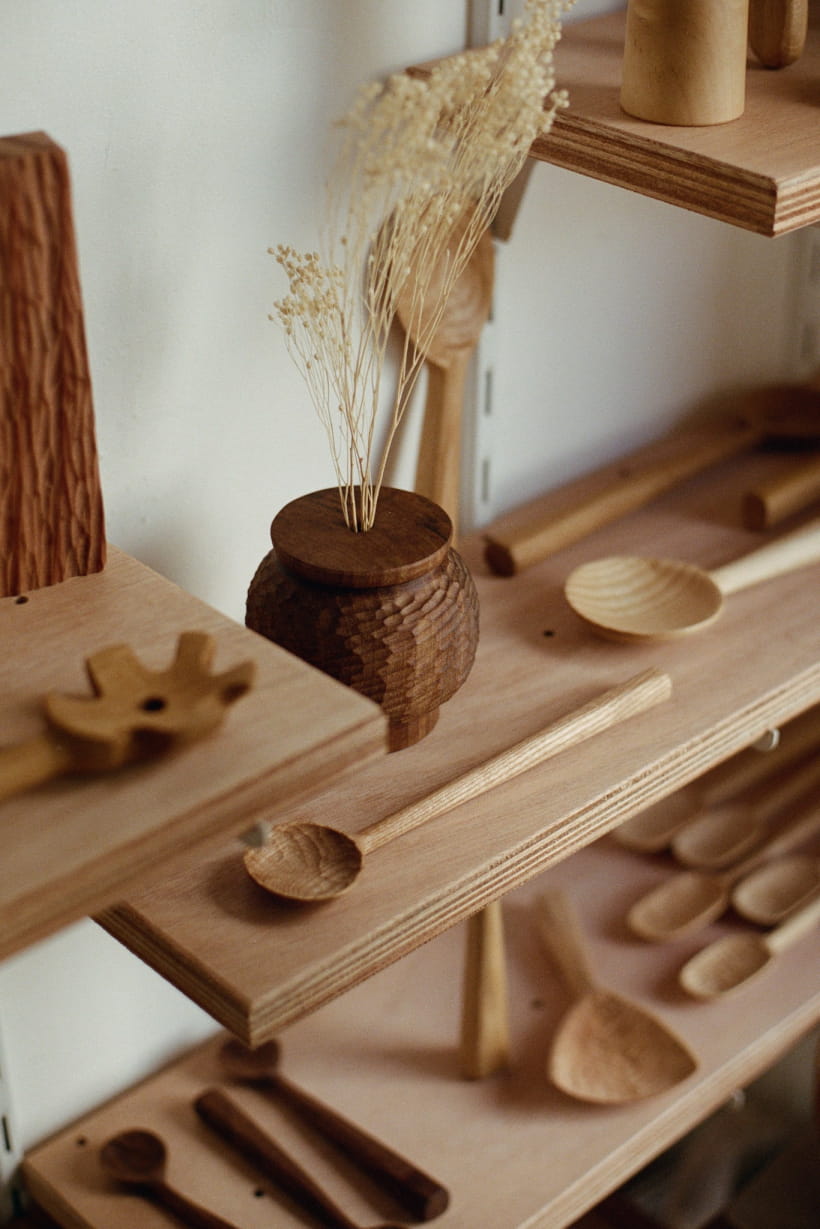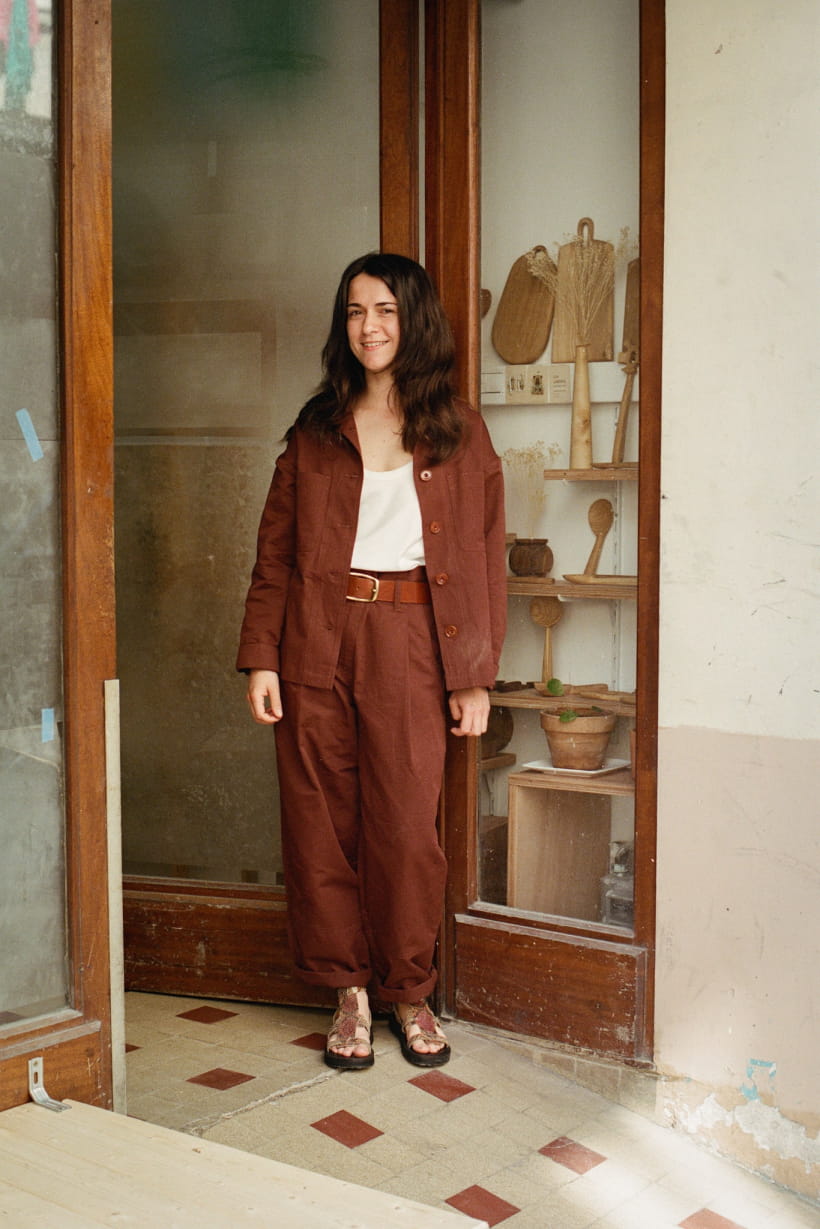 What is your favorite wood?
I don't really have a preference, some wood I like more than others like walnut, olive ash, oak, but also fruit trees. I really like hardwoods. When it comes to objects designed for food, I decided to only work with hardwood, rather than softwood. There are also very beautiful exotic species but I decided not to work with them.
The reuse of materials is an essential aspect of your practice. Can you tell us about it?
Reusing wood was something I had been wondering about during my training. The wood industry produces a lot of scraps, often reusable, but companies, because of lack of time, throw them away. So I often recover beautiful scraps and I try to carve them. That's how I started to make spoons. In addition, my brother is a tree pruner. I have often gone with him to cut trees and we decided to reuse them. We cut them into boards and dry them at our parents' house.
You mainly make utilitarian pieces, wooden spoons, cutting boards, but also soliflores. What is the piece you are most proud of and why?
I make a lot of pieces around the art of the table. I don't have a favorite one, sometimes the wood surprises me, so it's more the exceptional pieces of wood that I remember and love. Otherwise of all my creations, spoons are the ones that give me the most pleasure.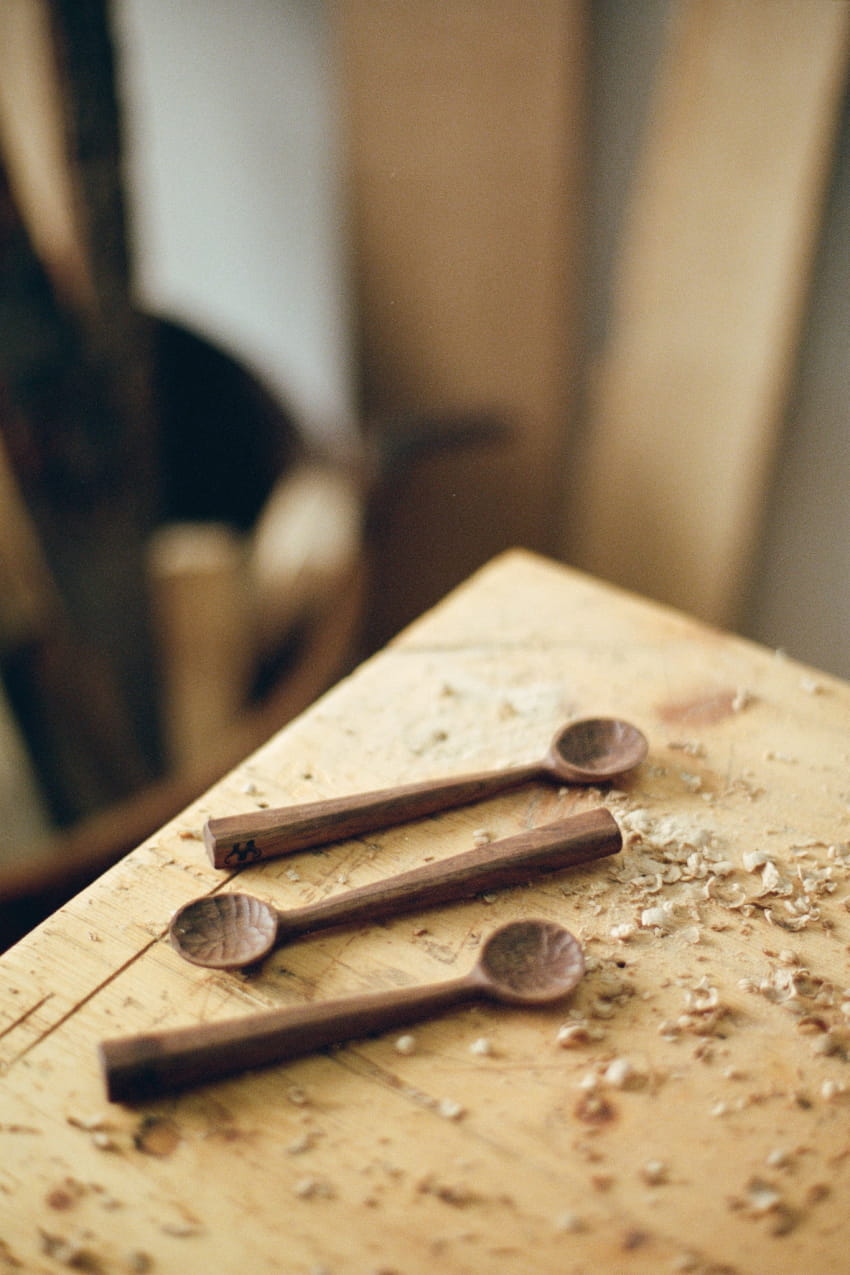 What unique things can be found in your studio?
In my workshop, you can find very beautiful wood scraps! With imperfections, I also love that in the reuse. I retrieve pieces that have flaws, it makes them unique.
What are your main inspirations?
I started making spoons because I admired the work of Luke Hope and Ida Masashi, who also make wooden spoons. Otherwise, I'd say I'm pretty "natural". So I try to make pieces that are quite organic.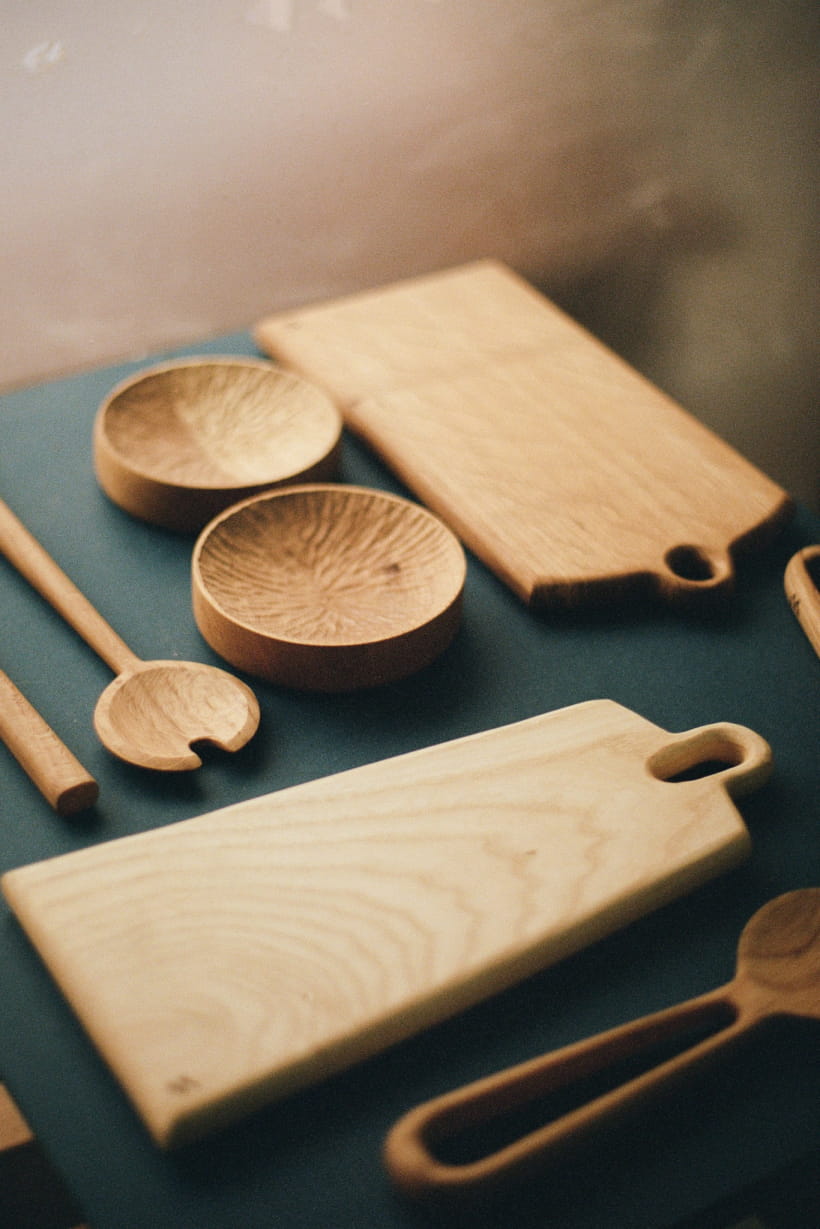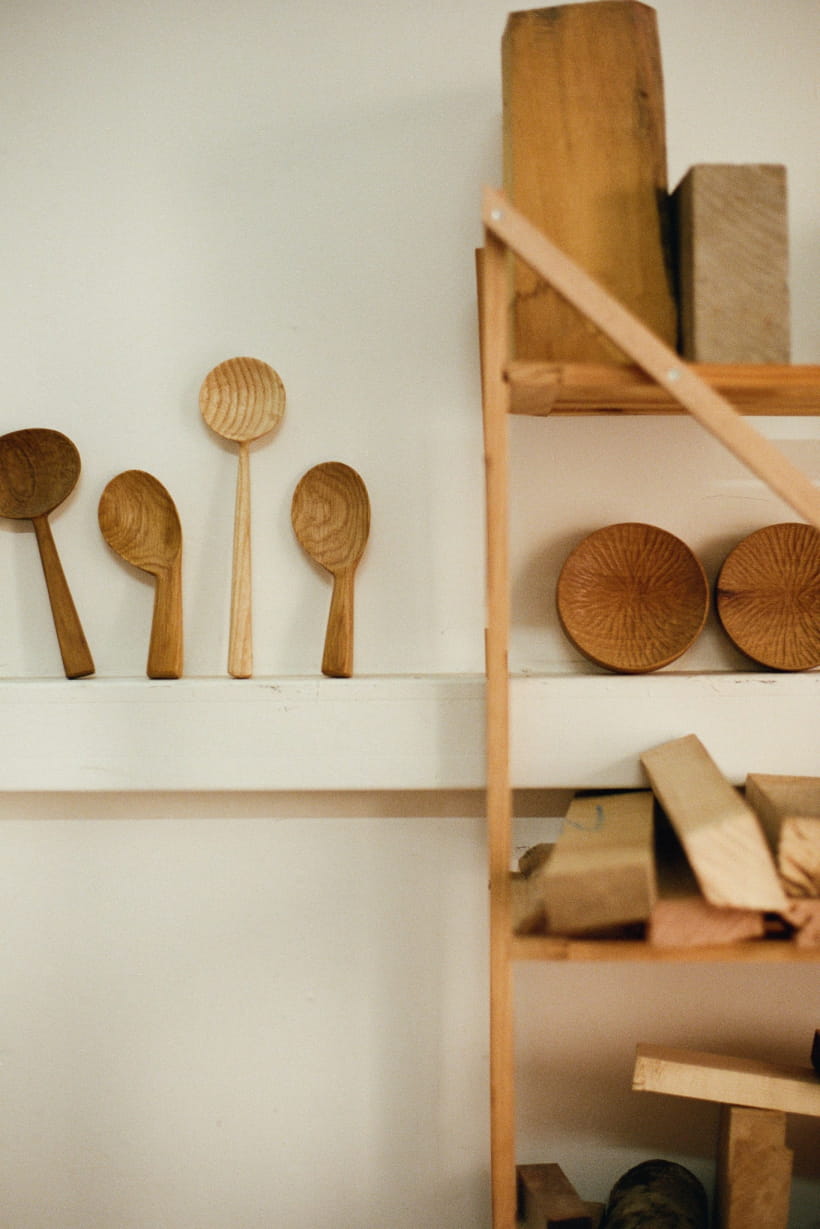 Can you tell us about the piece you imagined for the Creative Flowering carte blanche - Le Bois de Sessùn? How did this idea come to you?
For the Creative Flowering carte blanche, I thought of making spoons because that's what I like to do the most. But different this time. I wanted to get away from the utilitarian. These 4 pieces have shapes that aren't suitable for use. They are more decorative. 
The idea came naturally, while staying with what I usually do. For the occasion, I worked on new techniques and new patterns.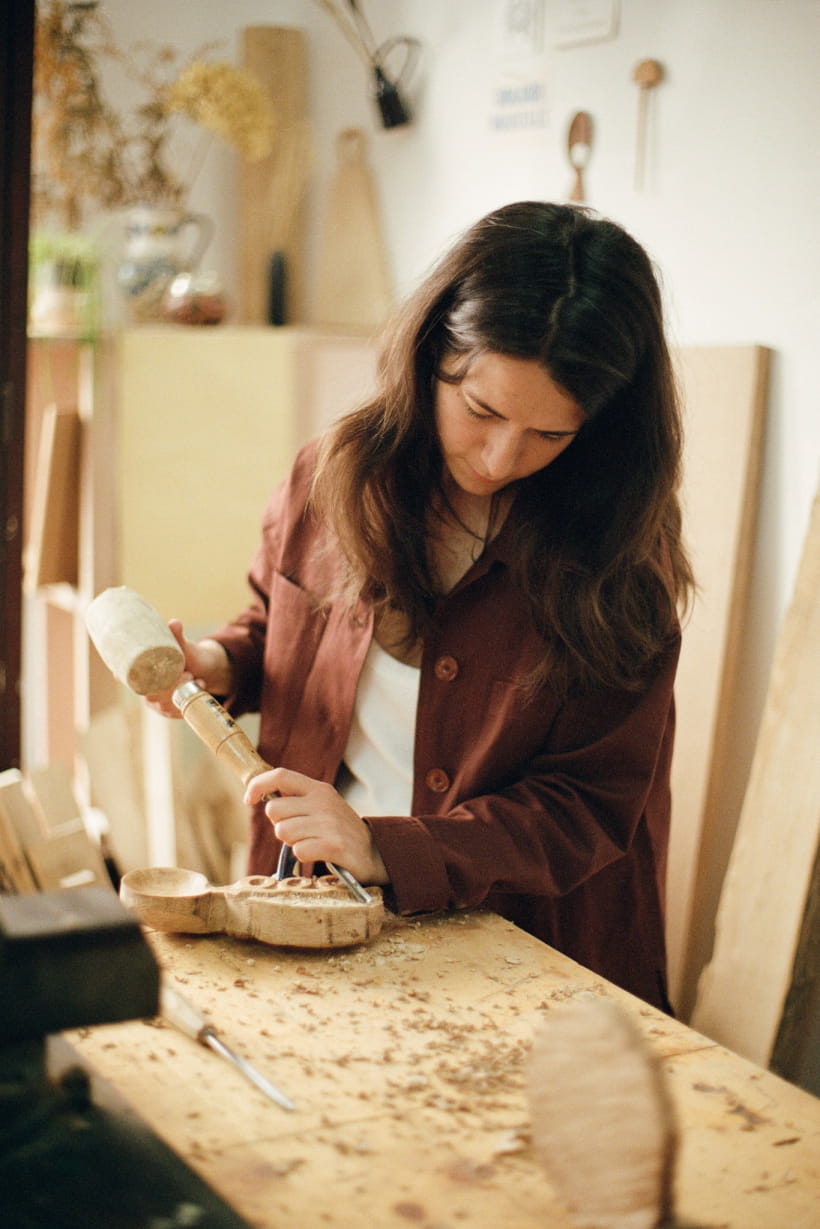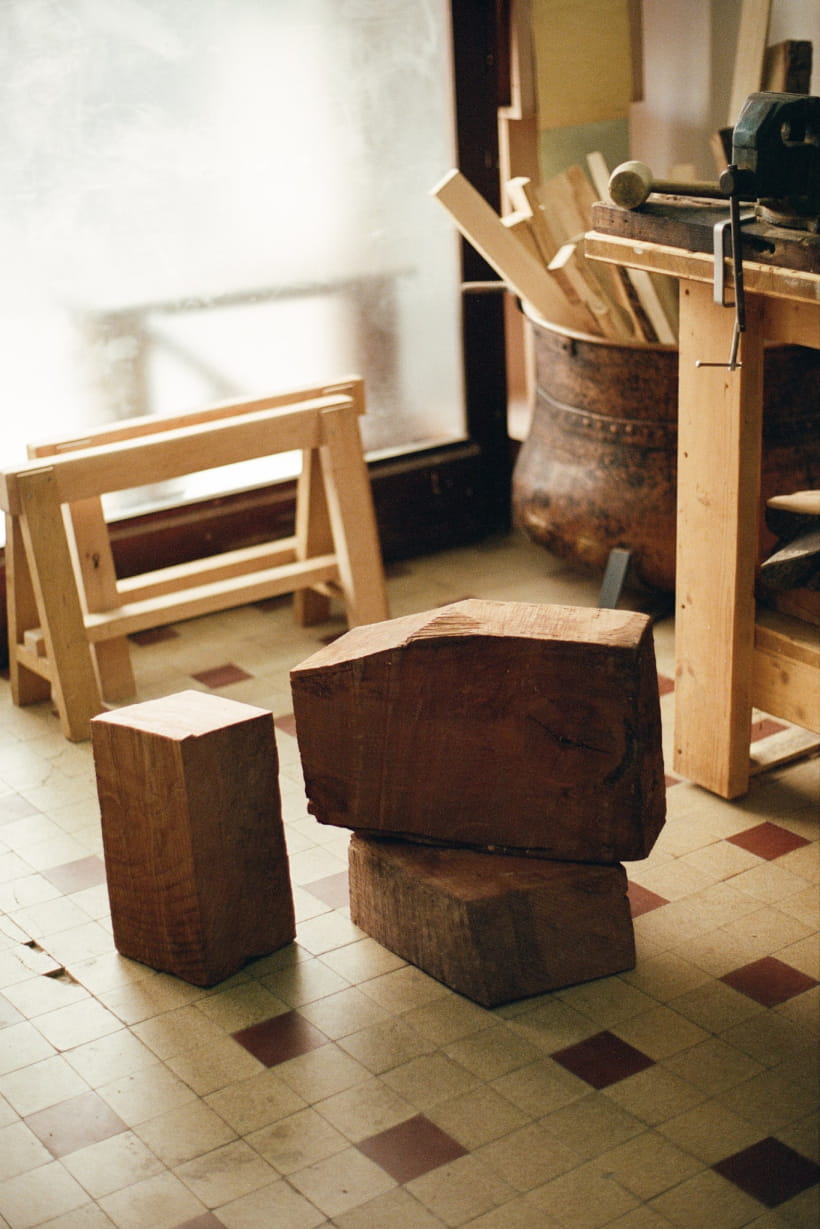 What materials did you use?
I was recently fortunate enough to recover a very nice piece of burr oak (a growth that develops on some trees and creates very unique patterns). Two of the spoons will be made from this wood and the other two spoons will be made of walnut, a very dark wood which is quite rare and highly appreciated.
What will you remember from this carte blanche experience?
I feel very grateful to Sessùn and this carte blanche concept. I rarely have the opportunity to experiment with new objects and techniques. This opportunity gives me the possibility to develop my work, with great creative freedom. It's really a wonderful initiative that helps artisans!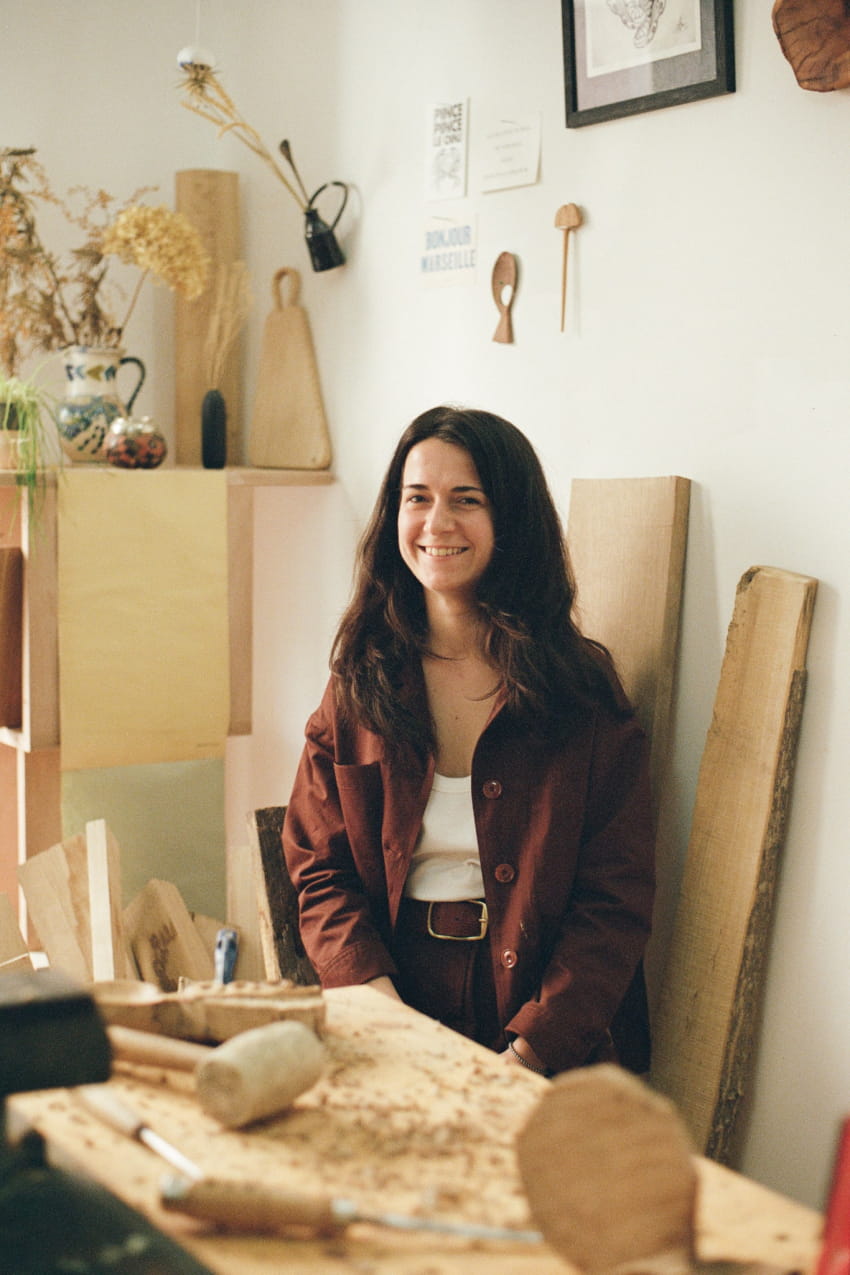 Retrouvez le look de Léa Laborie