CRÉDIT PHOTOS : STÉPHANIE DAVILMA
As a born Southerner, Magali Avignon grew up with the sun and the mistral, raised by a family of farmers who saw hospitality as a key value. She brings to life her sunny and sensual vision of Provence through Enamoura, a collection of unique holiday homes scattered between Marseille, Vaucluse and Luberon.  As a continuation of this project, she has been working on a line of lighting with local artisans as well as a collaboration with Sessùn Alma which will be unveiled very soon.
A single name for a plural project that includes holiday homes and tourist guides as well as tableware and lighting... What does Enamoura mean?
Enamoura comes from the word "Enamourado" which means "Lover" in Provencal. It's a very personal project that is very dear to my heart and it's something that enables me to pass on my love for the way of life that my mother and grandmother instilled in me. It's a sunny and sensual vision of Provence that I am glad to be able to share.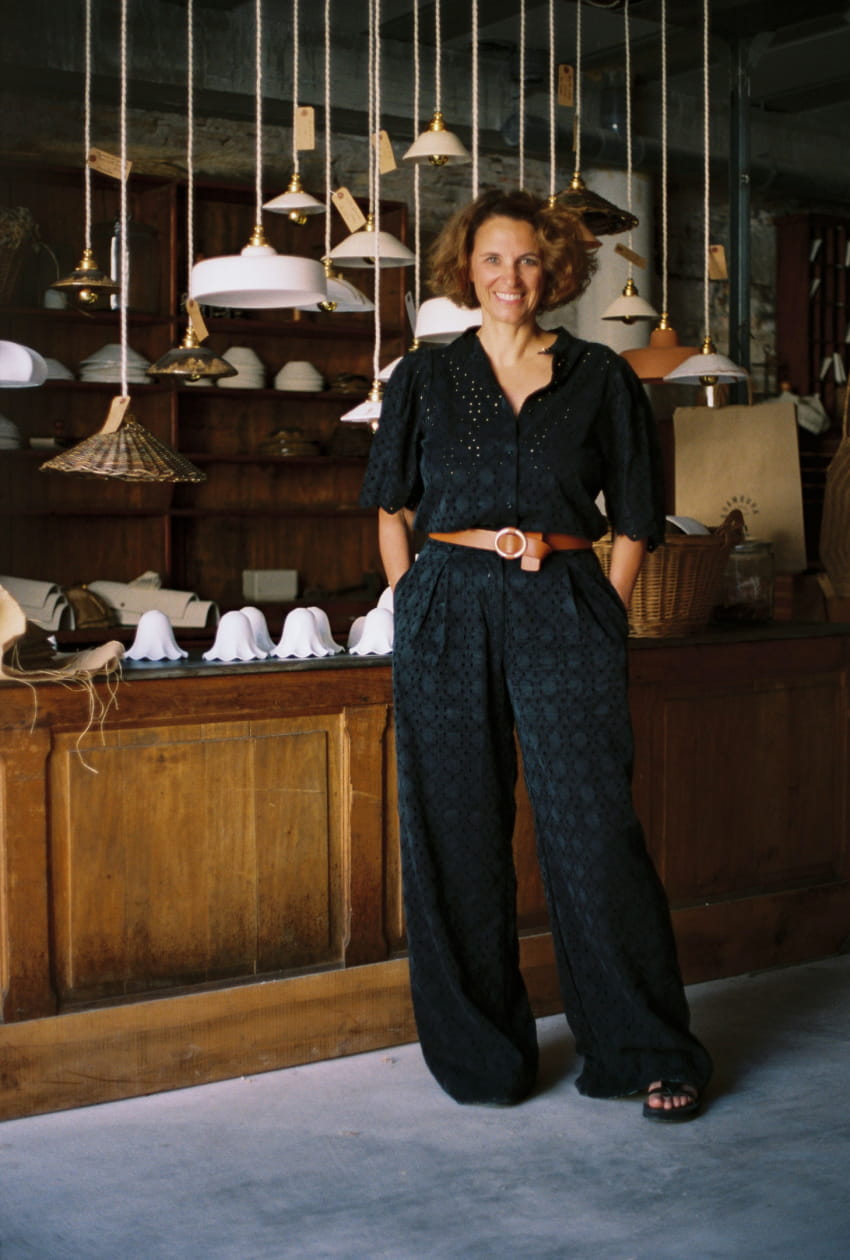 Whether it's the townhouse, the workshop, or the chapel, each house has its own history that makes it unique, with its own little world that is conveyed through the smallest details. How do you come up with these places?
I grew up surrounded by Provence's ancient stones and implements typical to the region. It means that I am particularly sensitive to the marks of time's passage and age-old traditions. Every location I work on is already filled with the memory of a sweet summer night or an evening by the fire. As my imagination roams and I conjure up these hundreds of different past lives, one of these slightly old-fashioned scenes will attract me and I'll try to recreate it. I remain as faithful as possible to the place, but I also add my slightly romanticised vision of it. I try to come up with a decor that my nearest and dearest and the people who come to stay with me would love, full of happiness and unforgettable memories.
What do you look for in a house? What appeals to you, what makes you want to turn it into an Enamoura house?
Each house has to be a personal favourite. It's always an authentic, welcoming and soothing place. This collection also reflects my desire to convey the spirit of Provence through its various traditional habitats. Whether it's a couple's getaway in midwinter to the Atelier de Saignon, clambering to the top of a rock in a 10th century chapel, enjoying village life in Saumane, discovering the true essence of Marseille... The sun shines down on Provence all year round from the "garrique" scrubland to the cliff-walled inlets known as "calanques". I'd like to encourage those who love the south to holiday in Provence in any season. I also accommodate artists in residence every year in Saignon in partnership with Margaux Derhy who created "Le Cercle de l'Art", a magnificent project that supports female artistic creation.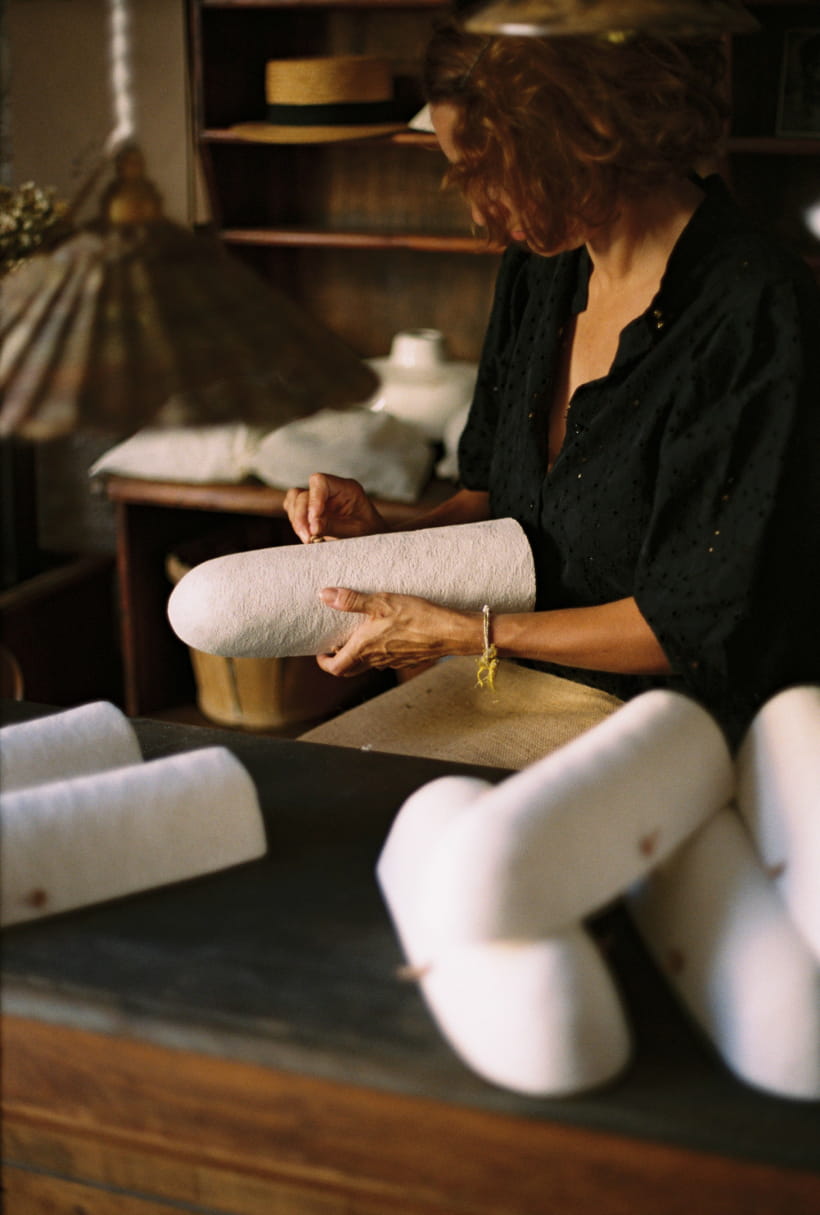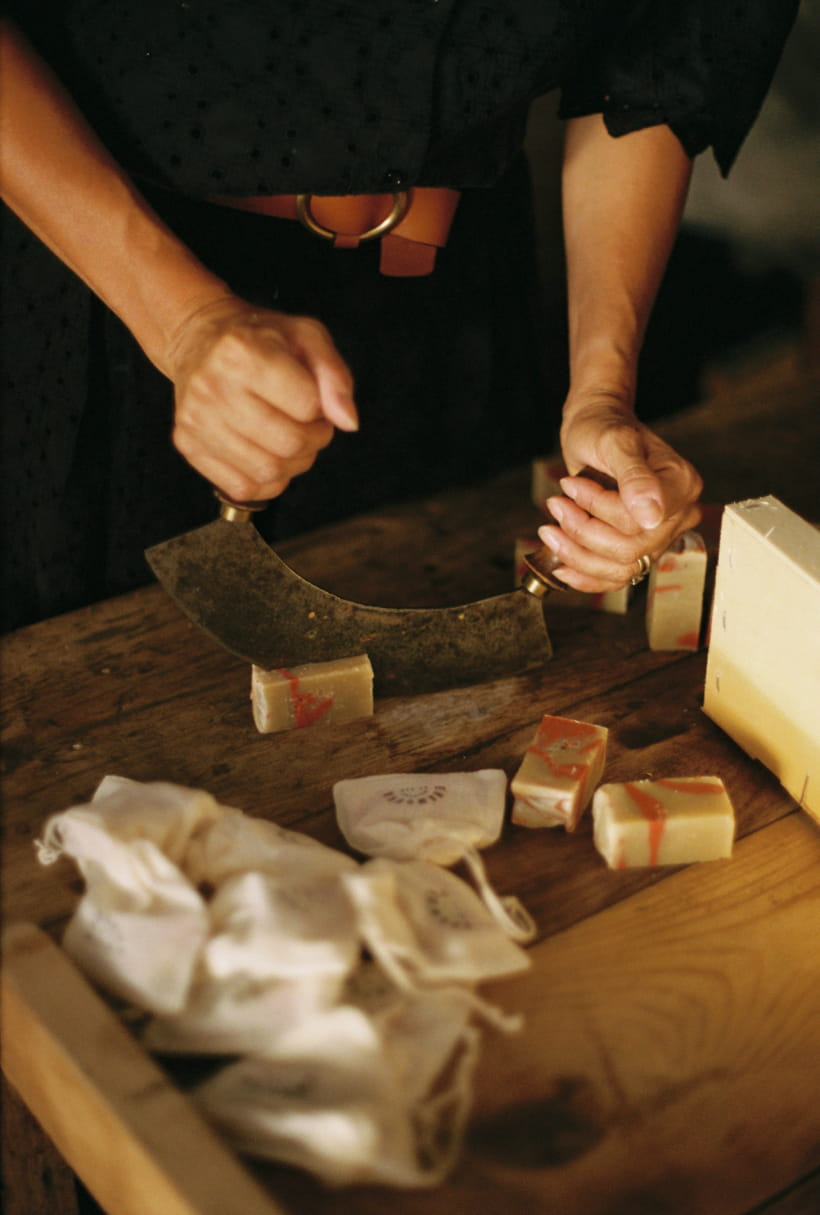 You have also developed a line of lighting fixtures in collaboration with local artisans. How do these developments fit with Enamoura?
I was looking for lighting fixtures that reflected the authentic spirit of my southern homes. I ended up designing them myself. An initial limited series of the "Lisette & her sisters" collection was crafted by Franca Atelier in mixed clay and this year, I gave Marion Graux carte blanche to create 48 pieces in glazed stoneware.
Since then, we have developed a permanent collection. Sensual and often in a very natural form, it is the true reflection of my country roots, with its simple, timeless shapes. 
Each model is handcrafted in Provence and showcases all the know-how and historic techniques of our region, such as terracotta thrown on the wheel, stamped mixed clay, enamelled stoneware, etc. These are precious objects that should be passed down to perpetuate the knowledge of our savoir-faire. I'm passionate about this creative process and I am constantly learning from craftspeople.
Tell us about your family and your unique history.
My family used to grow Chasselas, a grape for making table wine whose healing benefits made Sorgues, my home region, prosperous as well as culturally rich. Our farmhouse was always full of grape pickers and farm workers, who were accommodated and fed by my grandmother Lisette. Later on, my mother ran it as a B&B for hitchhikers. They both passed on this culture of southern hospitality to me and I perpetuate it in turn. Enamoura is my way of paying tribute to them.
The south is all about a certain lifestyle for you. In your eyes, what does Provence evoke?
Childhood, going barefoot with the earth under my feet, my mother's pistou soup, Beaumes-de-Venise melon, the sun, the rocks and the mistral. Enjoying the sweetness of life, that feeling of time standing still, siestas, summer love and dives into steep-walled rocky creeks, or "calanques" as they are known locally, are always in my heart, the perfect remedy to all ills...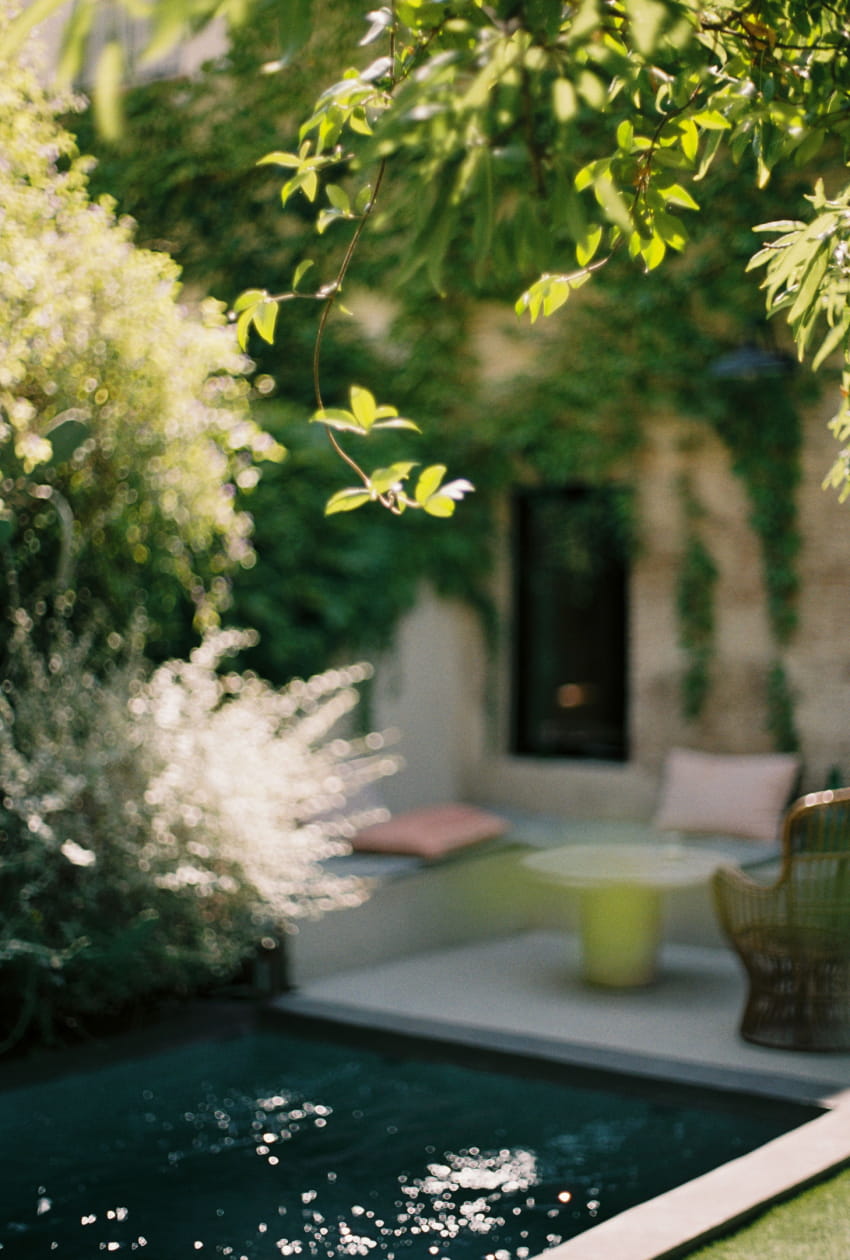 What inspires you, in terms of architecture and decor?
My mother's farmhouse, the abandoned dry-stone huts in the middle of the country of my childhood or the architectural work of Cesar Manrique in Lanzarote. I let myself be guided by the authentic architectural elements that I find on site, I never throw anything away, I reincorporate all of it. My grandfather used to make a bench with two stones and a plank he'd get from the shed. I think I work in the same way... When it comes to the heterogeneous choice of items, I am guided by what I manage to dig up in the region. I'm constantly drawn to flea markets.
You accommodate holidaymakers and co-design collaborations with craftspeople, so what place do happy encounters have in your work?
Encounters with others are the core of my creative process. I work by instinct – often by my gut – and like any good southern girl, I am all about simplicity and spontaneity. The artisans who have been with me since the beginning are getting more and more involved with me every month. As for the artists, their trust in me is my driving force. They've welcomed me into their studio, often making room in their busy production schedule. I try to recognise their work and expertise as much as possible. I've also been fortunate to have had some wonderful holidaymakers who have supported the many facets of the Enamoura project from the beginning.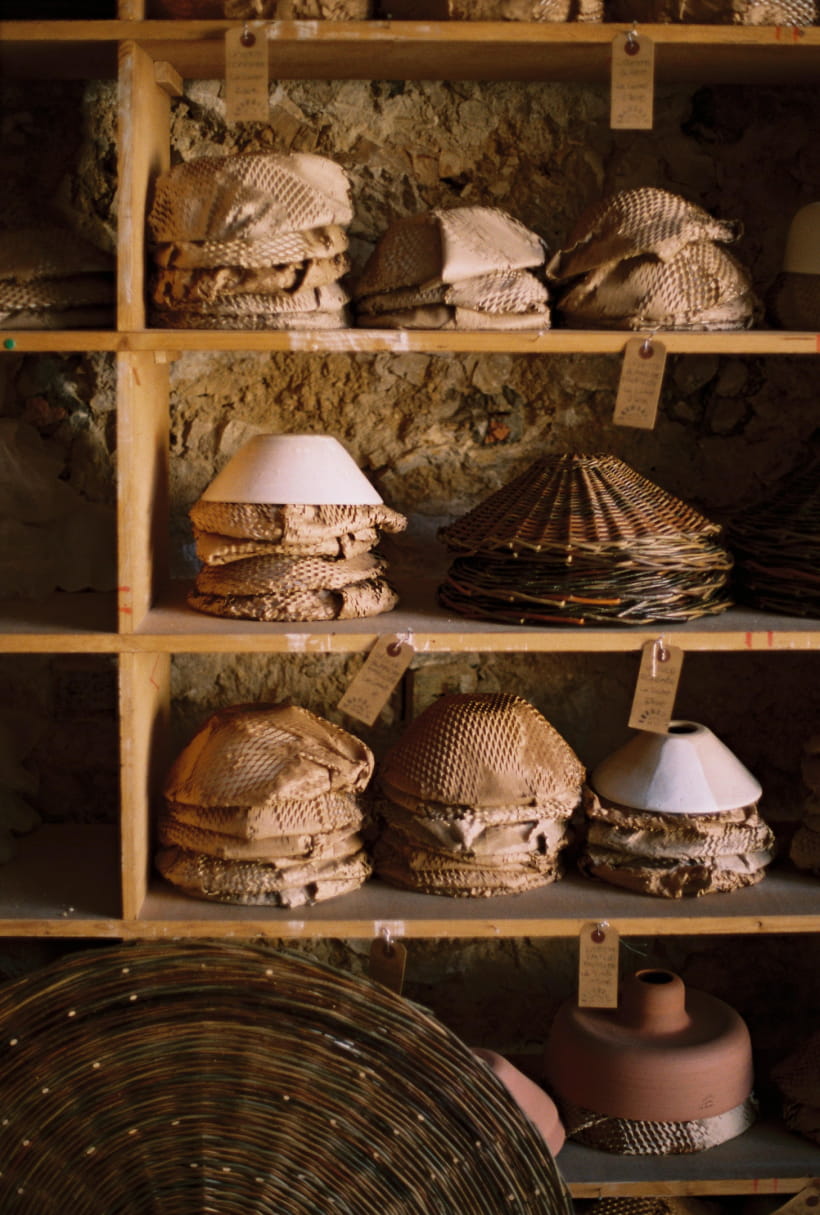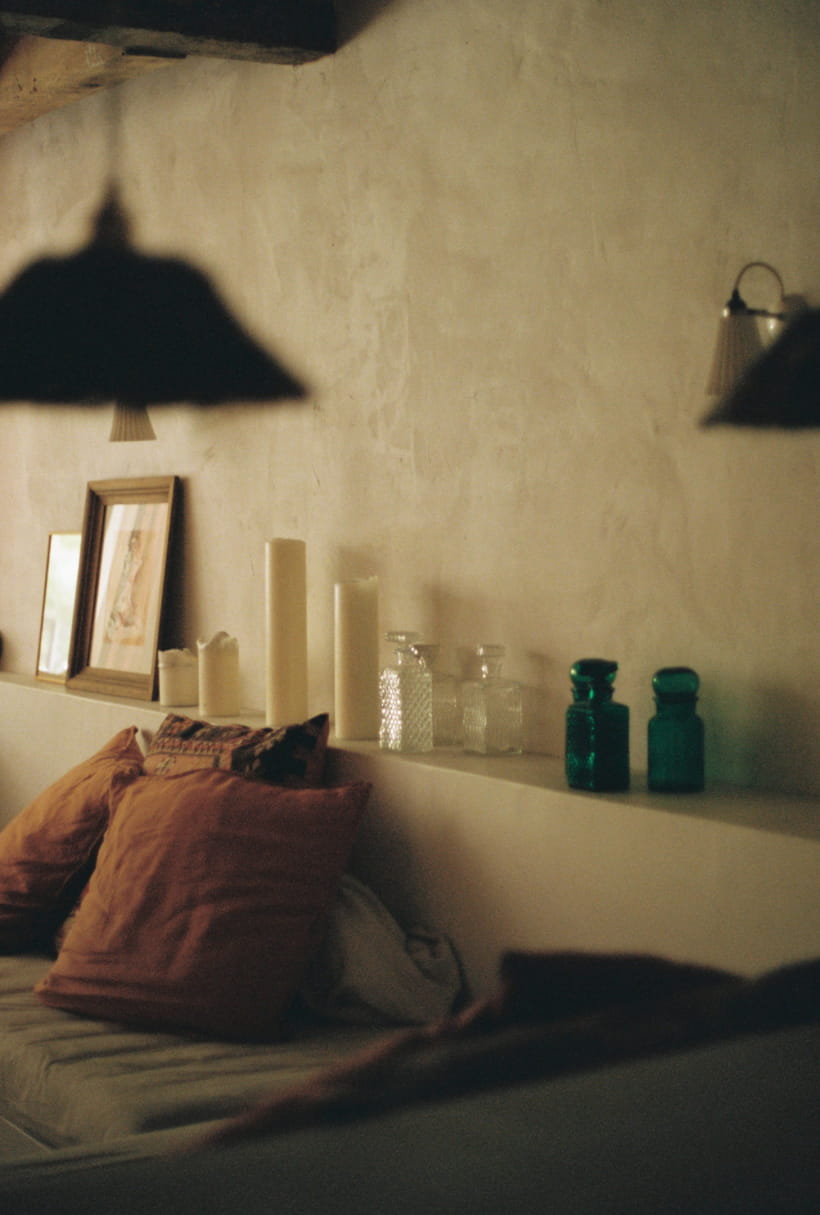 Are there any other areas you would like to explore and develop with Enamoura?
Enamoura reflects a certain way of life on holiday in the south, with a certain atmosphere and emotions. Everything's possible, I've still got hundreds of dreams and loads of things I want to do, like renovating a cottage by the calanques, finding a sheepfold somewhere, designing lounge chairs, etc. But for the moment, we're going to build on our collection of artisanal lighting, so we've got something for every use case. And we're also organising things so we can meet the demands of the architects who are increasingly asking us to work on some wonderful hotel or restaurant projects with a southern spirit. We have also established our assembly workshop and a pop-up that we open by appointment in the Marseille house.
Do you have any future projects you can share with us?
Through the way it showcases local crafts, through supporting female artists and shining a light continually on the wealth of local traditions, Enamoura has lots of points in common with Sessùn Alma. I am therefore very happy to usher in the first Enamoura X Sessùn Alma collaboration with the arrival of a unique series with three designs of glazed stoneware pendant lights. This series will be available exclusively at Sessùn Alma, along with a few models from our permanent collection in Ivory grog stoneware. It's a meaningful collaboration for me as the art route is relatively new to me.
What are your links with Sessùn?
Emma's retro dresses are part of all of my happiest memories, and were there at all the defining moments of my life. The Sessùn collections have always fulfilled the way I need to consider clothing as a vector of memories and emotions. I have looked after each piece I own carefully as they're like Proust's madeleines for me and now my daughters are wearing some of these very clothes. The concept of passing things down is important to me and Sessùn deeply embodies those very same values.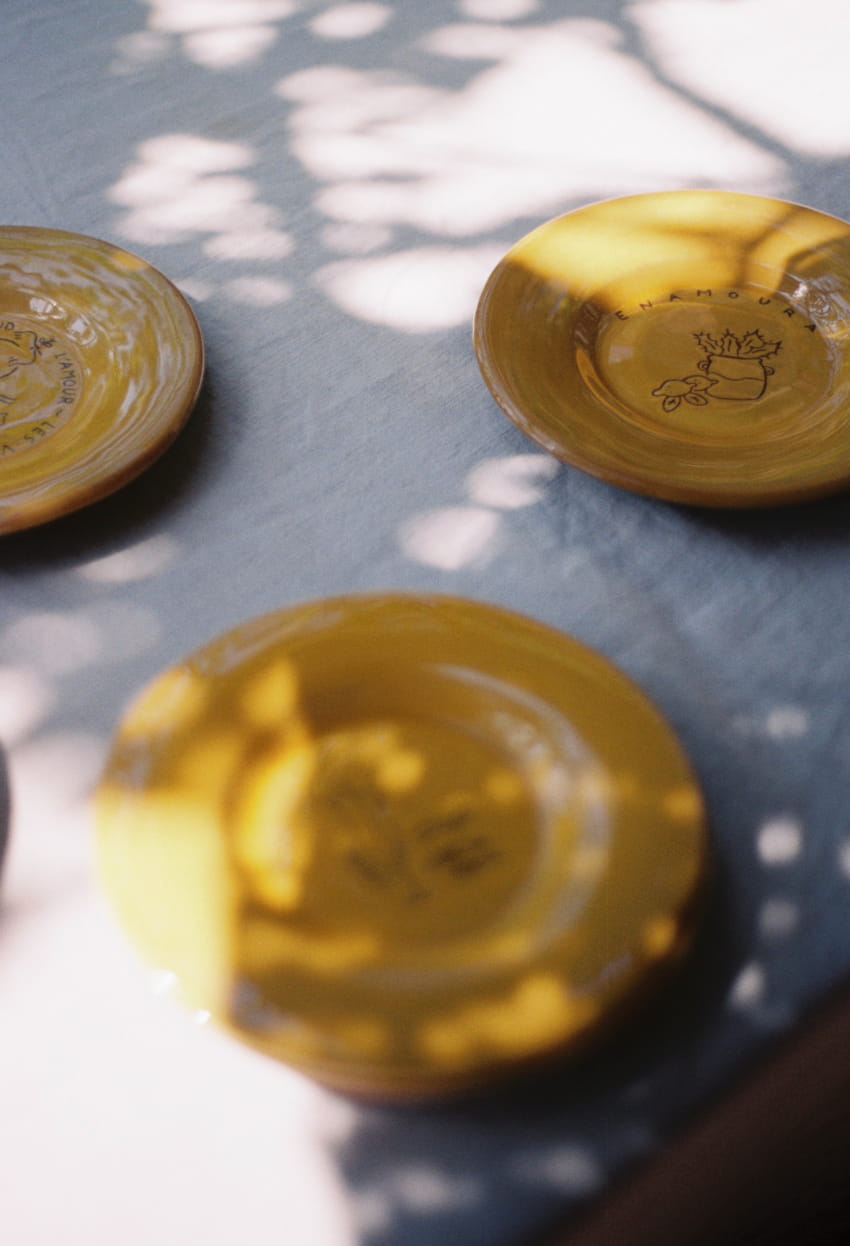 Find the look of Magali Avignon