CRÉDIT PHOTOS : Daphné Gikel
With her lifelong passion for fashion and image, Louise Follain first imagined Combo magazine as an archive of her own memories, captured in the course of her projects and travels. Through exchanges with her community, and thanks to the vision of Léa Bigot, today Combo's Artistic Director, the idea of a collective project was born, bringing together a whole community of artists and creatives. To mark the collaboration between Sessùn and Combo, we met Louise Follain in her Paris apartment.
Photographer, model, now designer... Who are you, Louise Follain?
I was born in Paris and I am 27 years old. I currently live between Paris and London. I've always been passionate about fashion and images. I've been immersed in this world since I was a child. My grandparents are artists - painters and sculptors, and my mother is an illustrator. Fashion was my very first passion. As a child, I used to cut out silhouettes from my grandmother's Marie Claire magazines and paste them into little style notebooks.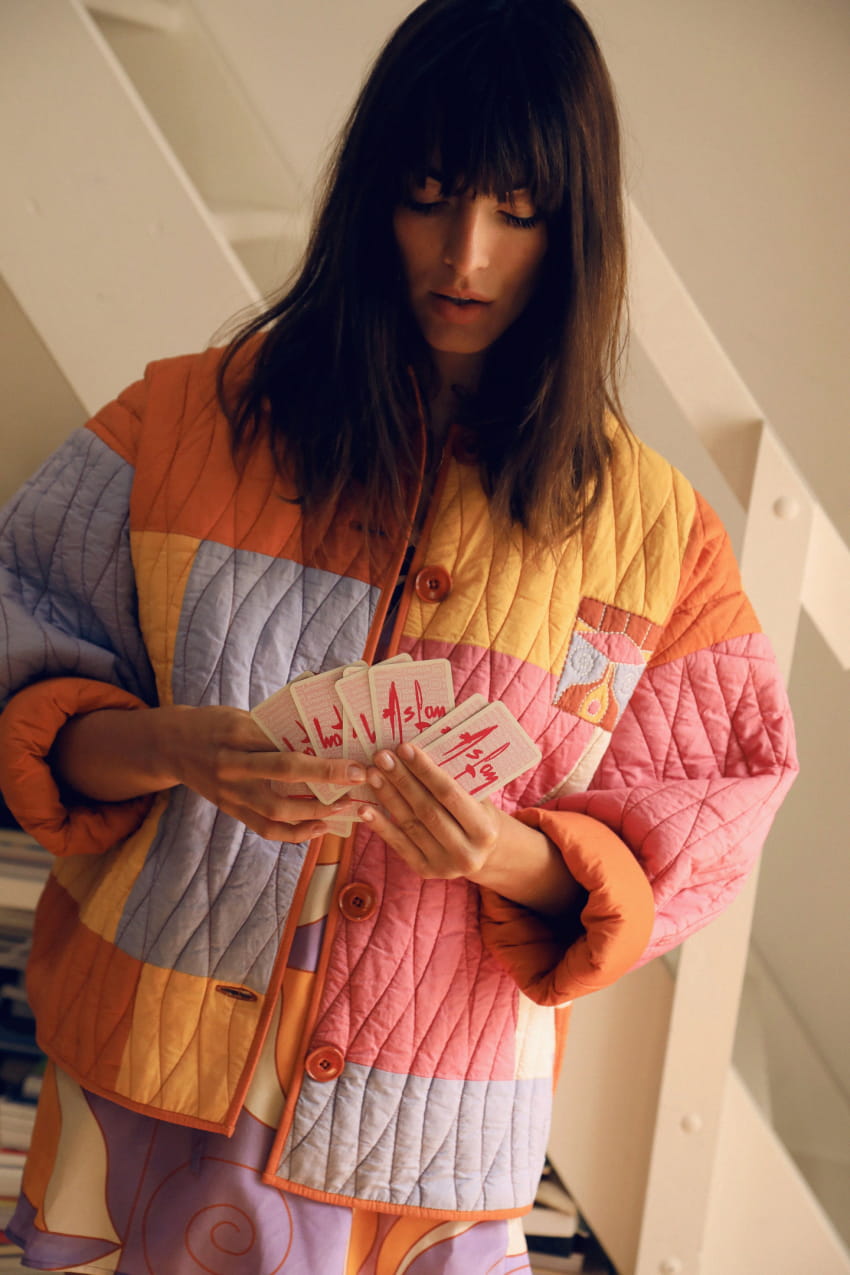 Can you tell us about the creation and essence of Combo?
Modelling enabled me to travel all over the world. That's how I got into photography. At the time of the pandemic, I had to stop and I was finally able to sit down and digest everything I had experienced, archive my pictures... I wanted to publish them. While researching the layout, I asked people around me to interpret them. From there, I realized that I didn't want to make an object around my work alone, but to bring together the visions and people who inspire me, and to create a platform, a tangible, physical object, which crystallized the state of mind of this landmark year. I was also keen to break away from the overconsumption of digital images.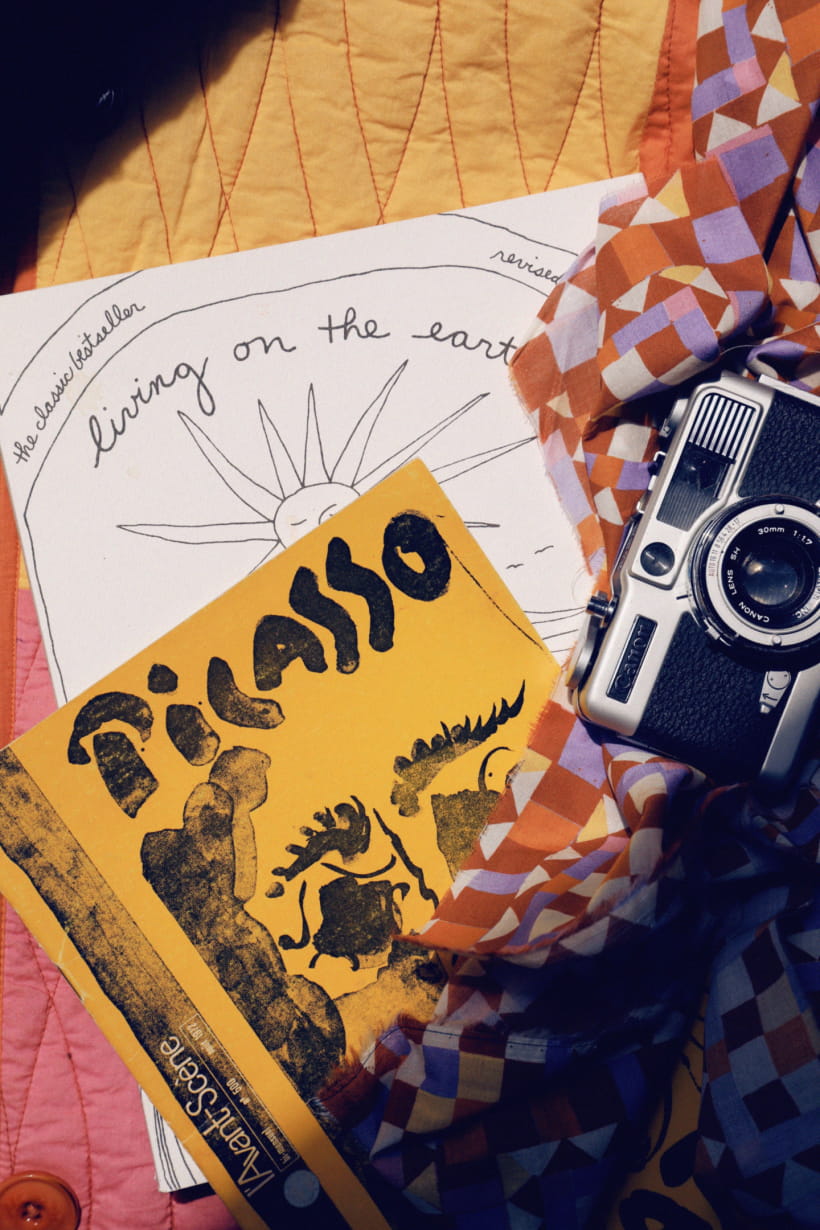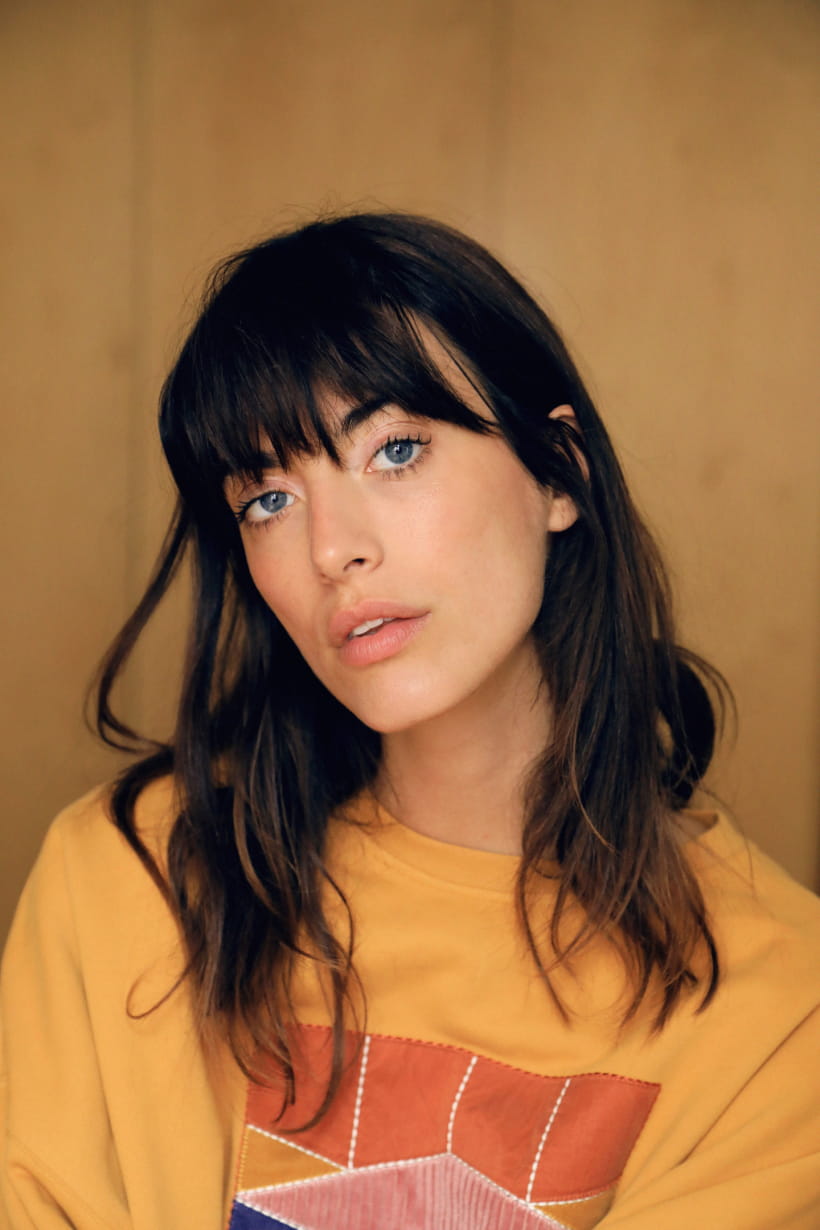 What role do encounters play in this project?
Encounters are the very essence of the project. Combo was also born of a great cadavre exquis, which I initiated at the beginning of the lockdown, on Instagram. The result was such a beautiful, poetic story! It was as if something clicked for me about the creative power of the collective, and above all about the unexpected that results when you mix different visions and minds. Hence the title, Combo, which comes from Combinaison. The other important encounter in this project was with Léa Bigot, graphic designer and artistic director of Combo and of this collection - who is also a sculptor. Without her, this project would never have taken shape!
Your universe is very solar, imbued with vintage references, often linked to distant cultures. What inspires you?
Travels. The trips that have made the biggest impression on me are Mexico, Jamaica and Cuba. The 1970s inspire me a lot... When I'm not traveling physically, it's through music or books... most of which I've picked up on my travels!
Can you share with us your latest creative crush?
I discovered Baya's work last month at her retrospective in Marseille. Her world touched me deeply. I love art brut and naive art. I live next door to the Halle Saint-Pierre in Paris and I often go there for inspiration.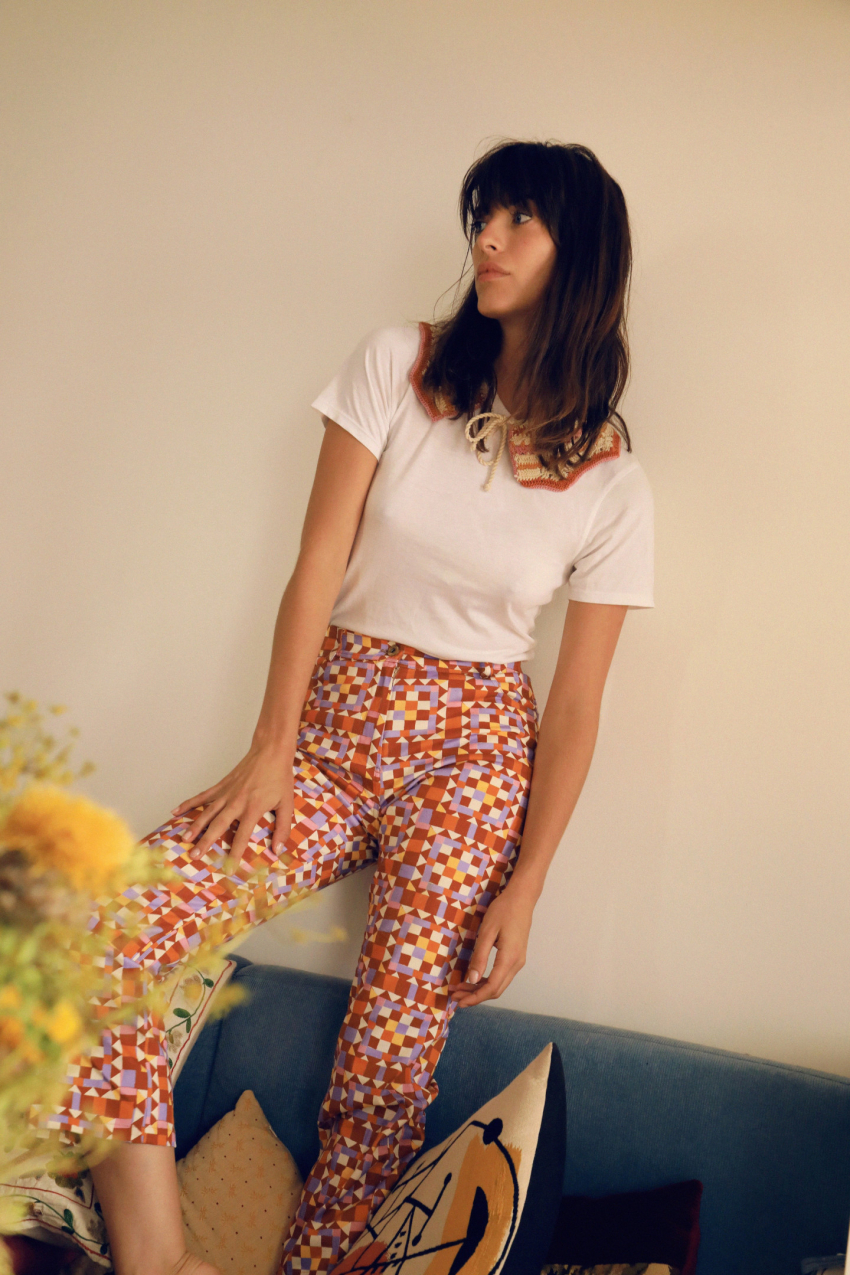 What is your relationship with clothes?
First and foremost, clothes are how I express myself. I like to read people through what they wear, and I like to express my mood through clothes. I think you have to have fun with it. That's why I love London, with its boundless eccentricity, very different from Paris...
Thanks to Léa, who had already worked with Sessun as a sculptor. She made the connection and introduced us to Emma François, and from there it was all very organic.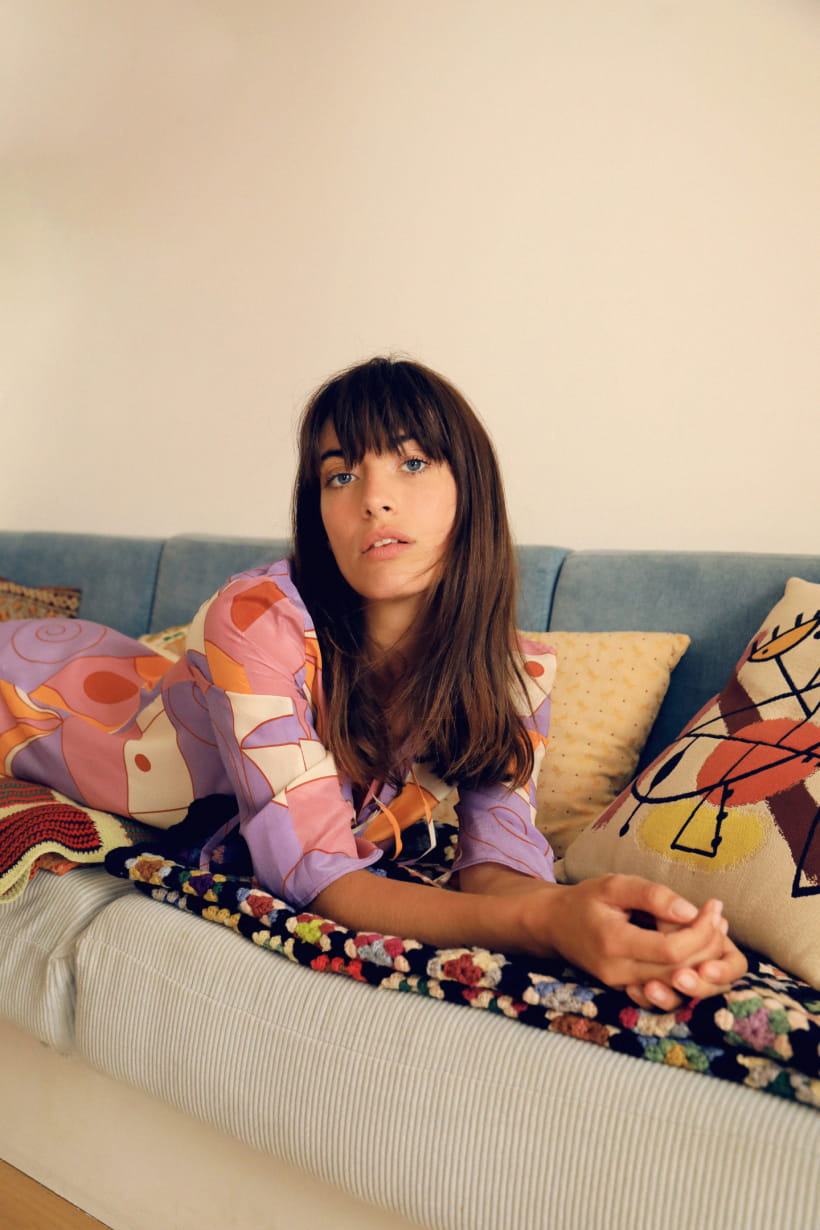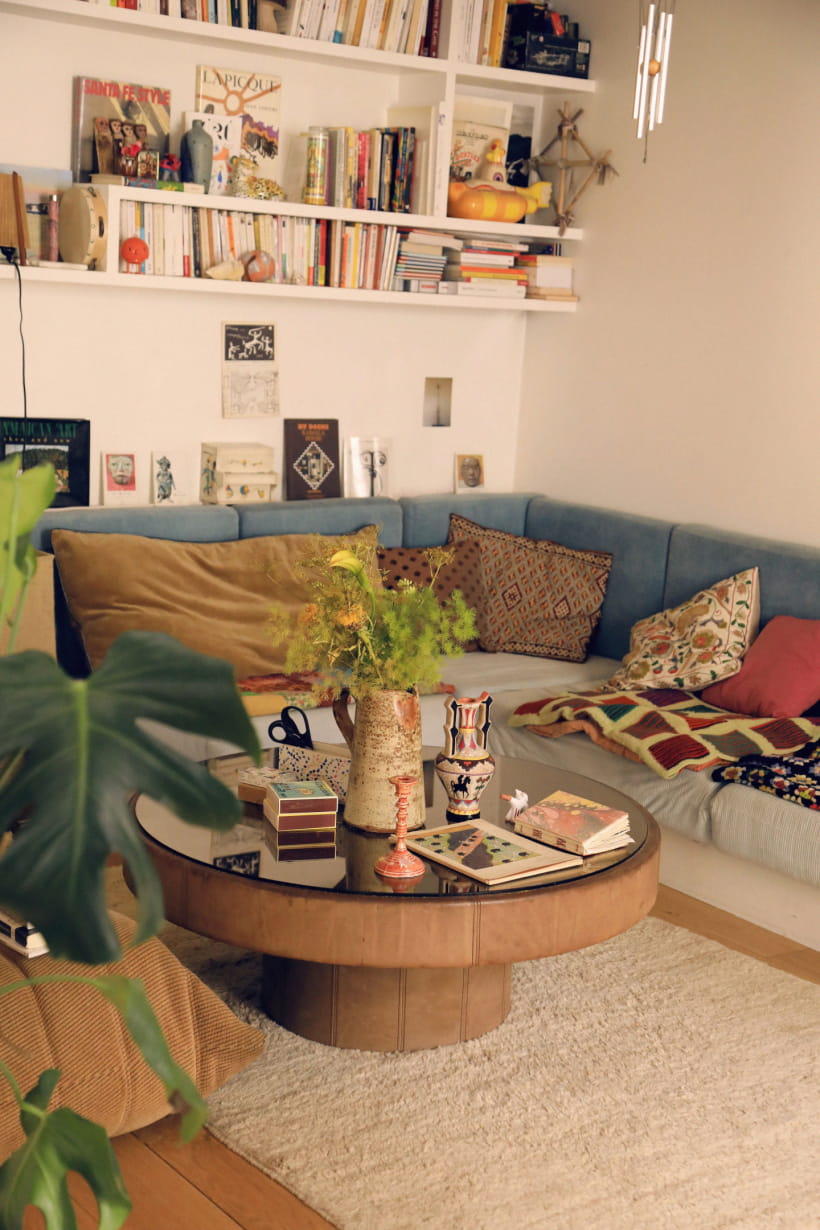 How did you go about creating this collaboration with Sessùn?
Like for the magazine: in general, I give the impetus, the theme, the inspirations... Then Léa designed the different patterns and pieces of the collection, after a day spent in the Sessùn offices where we defined the pieces we wanted to create, with Emma and the Sessùn style team.
What part of Combo's universe have you infused into the collection?
Its motto "Live Play Dream", which is reflected in three themes: travel, play and dream. These are themes that run throughout the pages of Combo.
What's your favorite piece from the capsule?
The Drielly jacket, the most iconic! I love Léa's drawing and the embroidery on the back... and also the Jojo wool set and Jo Panty, which you'll want to wear all year round!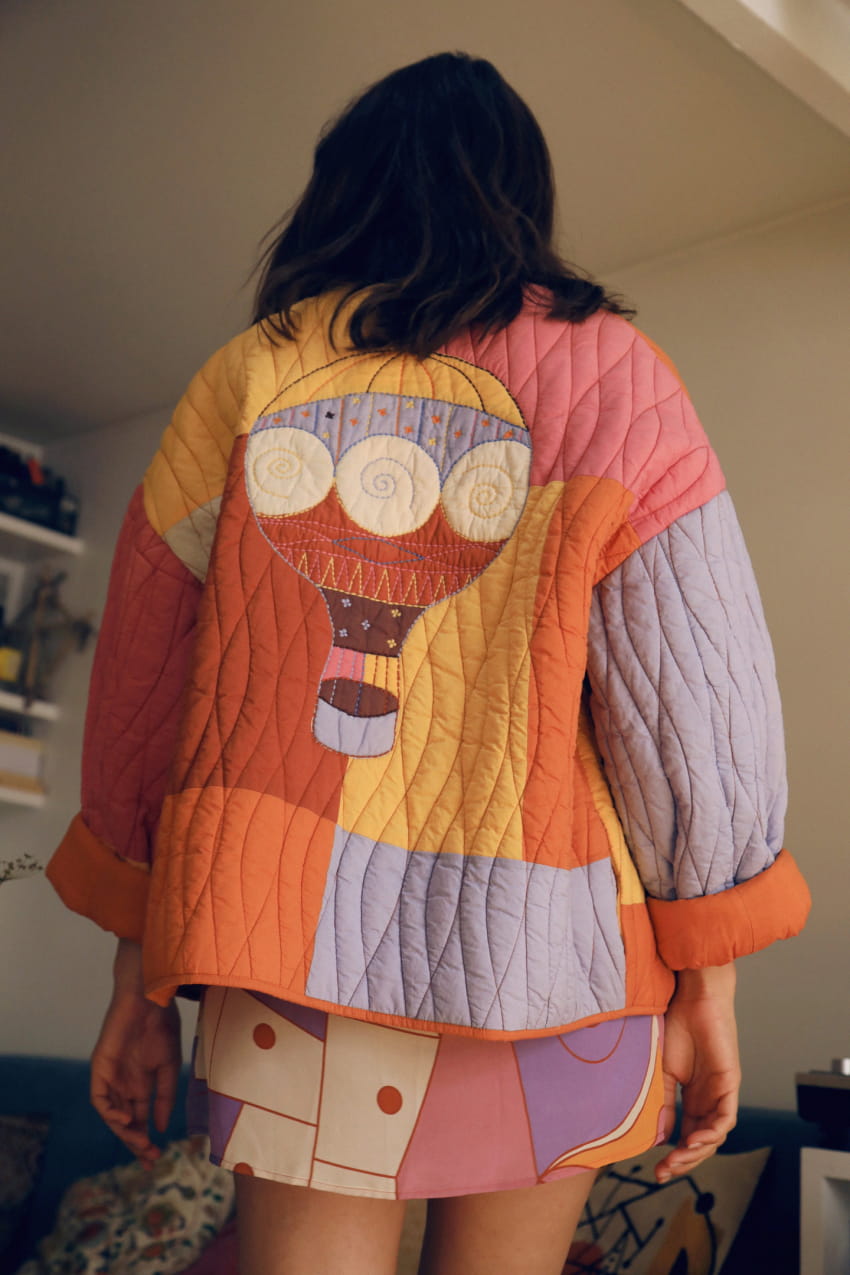 What can we wish you for the future?
To keep things going! To be able to continue to unite my passions around a single project, to see it expand and embrace new spheres...