Photograhies : FLORIAN TOUZET
Lilly Gratzfeld describes herself as a culinary artist, a master craftsman and a "fermentationist". This sets the tone for this extraordinary chef who distills a joyful and creative cuisine in her various projects, from collaborations to residencies. In her baggage, her mother's traditional Filipino dishes, memories of her great-grandmother's cellar where fermentation jars were stacked... It is this multicultural heritage and her insatiable curiosity for all arts, from tattooing to craftsmanship, that drove her to develop Rosa Pilpel, a hybrid project in which culinary art and other disciplines intertwine. On the occasion of the first chef residency at Sessùn Alma, we met Lilly Gratzfeld between two services.
You were steeped in a certain culinary culture at a very early age. What are your first memories of cooking?
I come from a family of many roots, with a mother of Ashkenazi-Jewish heritage who grew up in the Philippines and a father of Eastern European descent. My earliest memories of cooking are mainly of my mother's Philippine chicken curry, a traditional holiday dish in our family, but also of the fermenting jars that filled the cellar of my great-grandmother Rosa Pilpel's house.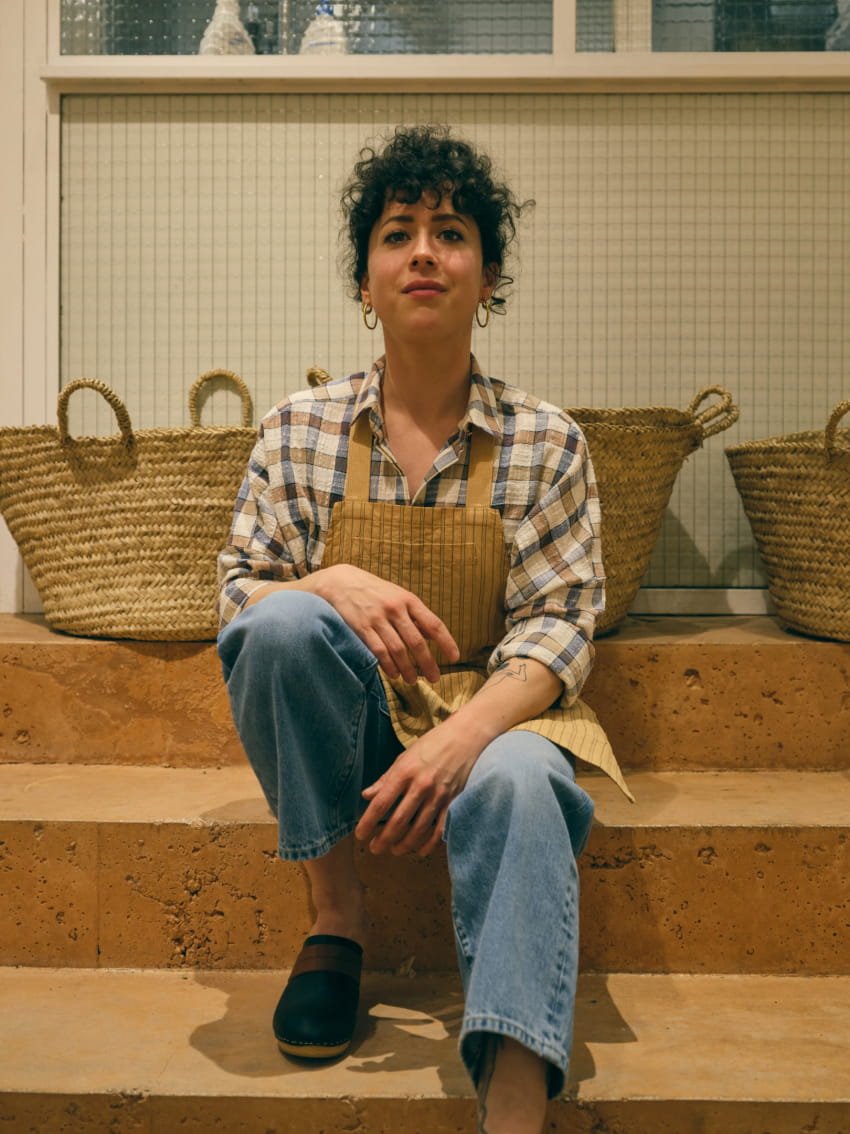 How and with whom was your love of cooking born?
Eating well is very important in my family, it is a universal remedy against illness, broken hearts... or just a wonderful way to give love to those we love. My mother introduced us to flavors with her dishes inspired by her travels around the world and the spices she used to bring back each time.
A practical question, where did you train?
Initially, I wanted to become a tattoo artist. I was working in a kitchen as a side job. I quickly developed a passion for flavors and a strong desire to express my creativity through culinary art. I worked in Germany for three years in a starred restaurant, then I went to Paris to work for Pierre Hermé, where I worked for five years in his laboratories, and at the Royal Monceau Palace. After that, I collaborated with Phillippe Labbé for the opening of the mythical "Bains Douches" in Paris before starting my own business.
You multiply projects where gastronomy blends with other disciplines, namely art. Why is it important for you to take cooking out of its context?
For me, creativity, irrespective of the field, is first and foremost the ability to observe one's environment and become immersed in it. Art, music, literature and science are major tools that allow us to question the world, ourselves, and to position ourselves in relation to our environment. Interacting with these different disciplines prompts me to question my practice as a chef and pushes me to think outside the box. Being inspired by a work of art, words, music or even new food processing techniques, in short, staying curious, is what enables me to fuel my creative process and constantly renew myself.
Can you tell us about fermentation and why it is a process that you are particularly fond of?
My mother's family, who were Eastern European Jews, were forced to hide in the family home in Germany during World War II. There they grew a multitude of fruits and vegetables, which they made into pickles to survive. I grew up in part in that house and my memories are still vivid, of the garden of course, but especially of the pickle jars that lined the cellar walls, a tradition that continued after the war ended. It was in these jars that I did my first fermentation experiments.
Can you tell us about your Rosa Pilpel project, its genesis and what we can enjoy?
I started the Rosa Pilpel project in 2018 in Paris, in relation to my origins and influences which are somewhere between Gefilte fish (stuffed carp, an iconic dish in Ashkenazi cuisine, Editor's note) and chicken curry. The goal is always to cross practices between culinary art and other creative disciplines, while defending the values I hold dear, i.e., respect for the environment, ethical food that encourages a local and circular economy. My cooking is kind of curious - I rarely cook the same thing twice - it evolves according to my environment, my inspirations of the moment and the products I find.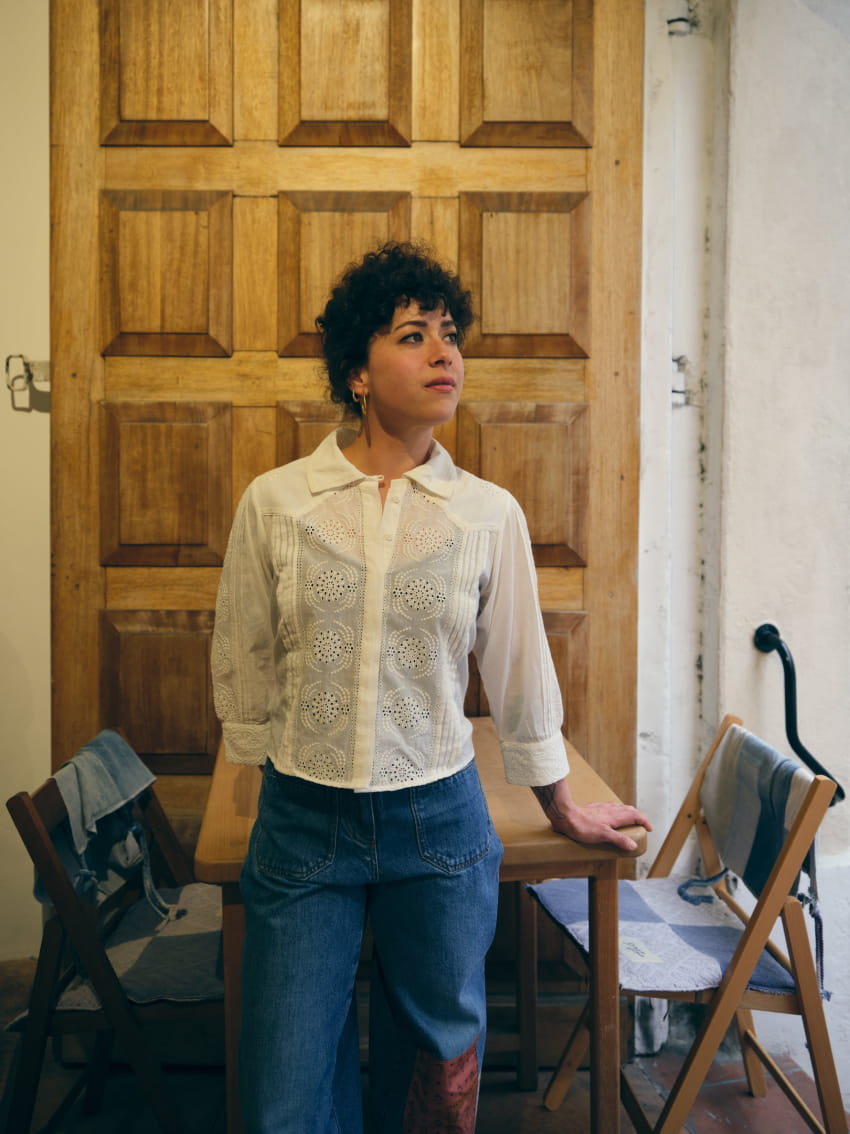 Where do you get your inspiration to design your next projects, to imagine your recipes?
In paying attention to my surroundings, in the exchanges I can have with my interlocutors and collaborators, in books, especially cooking books, in music, but also in art and crafts. Each project is different and it's exciting, because I have to constantly find new ideas and renew my approach.
What is your current culinary obsession?
I have never cooked much meat, but lately I have been learning a lot about making my own sausages. I am aware that mass consumption of meat is a real scourge for the environment, so I wanted to start making them myself, to have a better control on the choice of raw ingredients, but also to help me realize what it means to transform an animal and how to exploit it in the best way possible for it to remain ethically defensible. I also invested in an aroma extractor, which will be my next hobby.
If Sessùn were a table, what do you think we would find there?
You would find everything that the world of local arts and crafts has to offer: ceramics, fabrics and tableware made by local producers and designers, raw natural materials and of course chefs who know how to exalt local products!
How did you come up with your menu for your week of residency at Alma? How does it fit with the spirit of the place/region and the spring season?
I was inspired by the place and the selection proposed, so I tried to imagine a simple menu that changes each day, using seasonal and local products, full of lightness and colors. During my week of residency, I am going to take advantage of the release of the Bigoud collective's book on wild picking ("Zones à cueillir", by Caroline Decque and Camille Gasnier published by Ulmer, NDLR) to collaborate with them: their wild flowers and aromatics will accompany my dishes.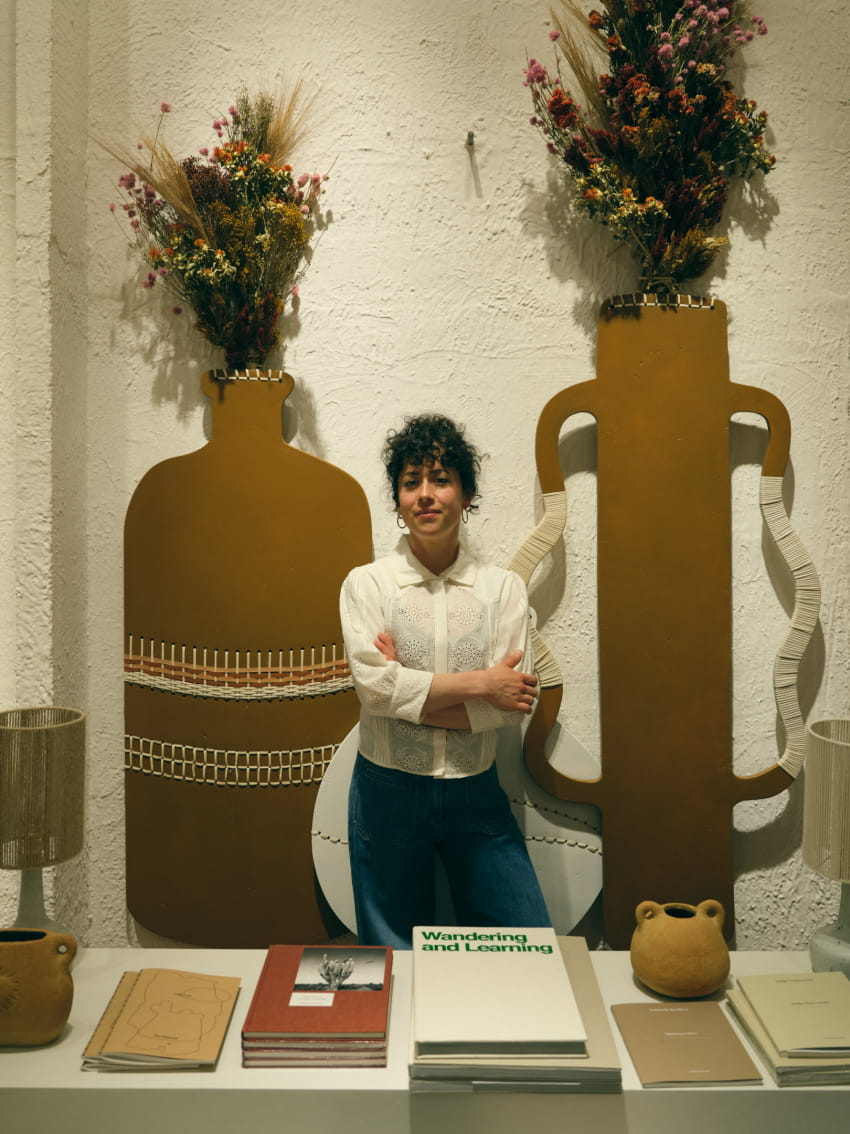 CHECK OUT LILLY GRATZFELD'S LOOK!