My cart
0
It appears that your cart is currently empty!

Francois
Ajouter à votre liste d'envies
description

François sweater in stocking stitch knitting, knitted in France.

This product is made of french yarns obtained through a patented technique of recycling materials. It is entirely made in France thanks to the precious know-how of our partner.

Between 80 and 100, the product is considered EXCELLENT.

Read more.

Sizing

Nina measures 173cm and is wearing a S

Composition and care

Round neck.
3/4 large sleeves adjusted on cuffs.

70% Wool 25% Polyamide 5% Autres fibres
savoir-faire
The French knit
The story of a 100% French sweater, made from recycled yarns created in the Tarn and knitted in Roanne, near Lyon. The meeting of two incredibly precious skills that tell the story of our partners...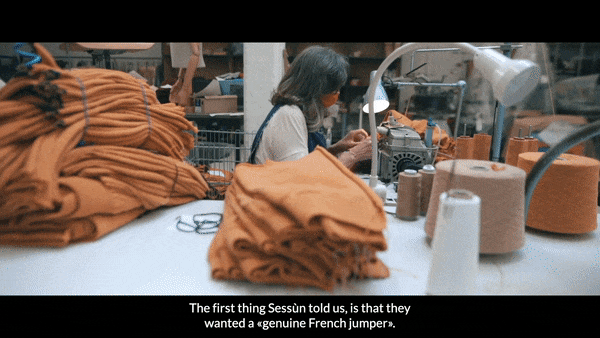 Match with
You may also like