East to West....
 Thought of as "sisters", the boutiques in Rennes and Strasbourg were designed to answer each other from east to west.
 Linked through furniture worked in continuity with our Cocon de la rue de Charonne, they each explore the know-how of the territories that they inhabit.
 Photo Credit: Romain Bourdais & Sessùn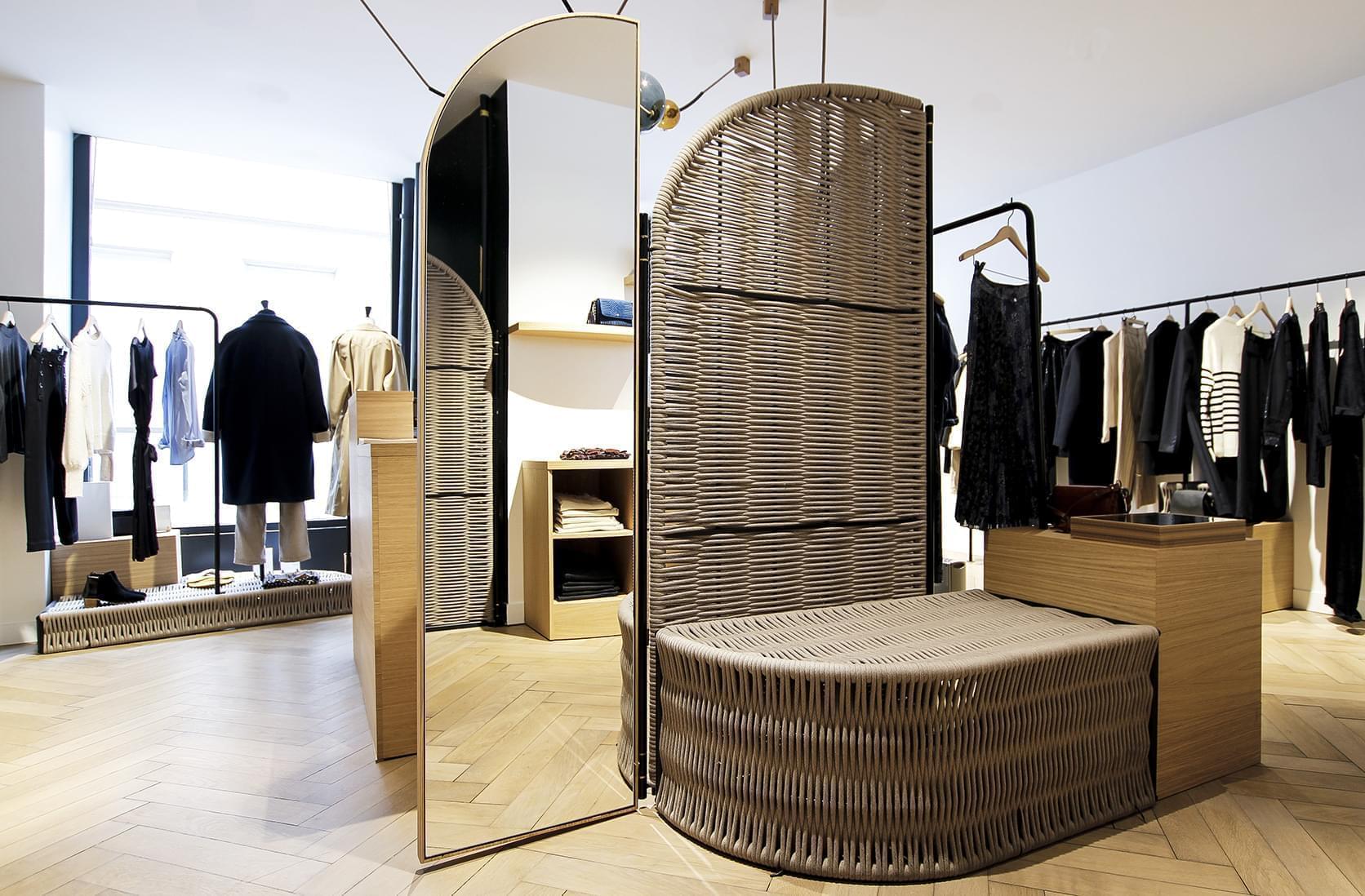 Drawn from the idea of garden furniture, from the intertwining of braids and canes, from a material whose shape itself is breathing. Then the desire to continue a dialogue already initiated on rue des Saints-Pères between the clothes and the structures that support, raise and present them. A new partnership with architect Aurélie Rimbert around tactile, textile and homage to those who create and revive the sensitive art of objects.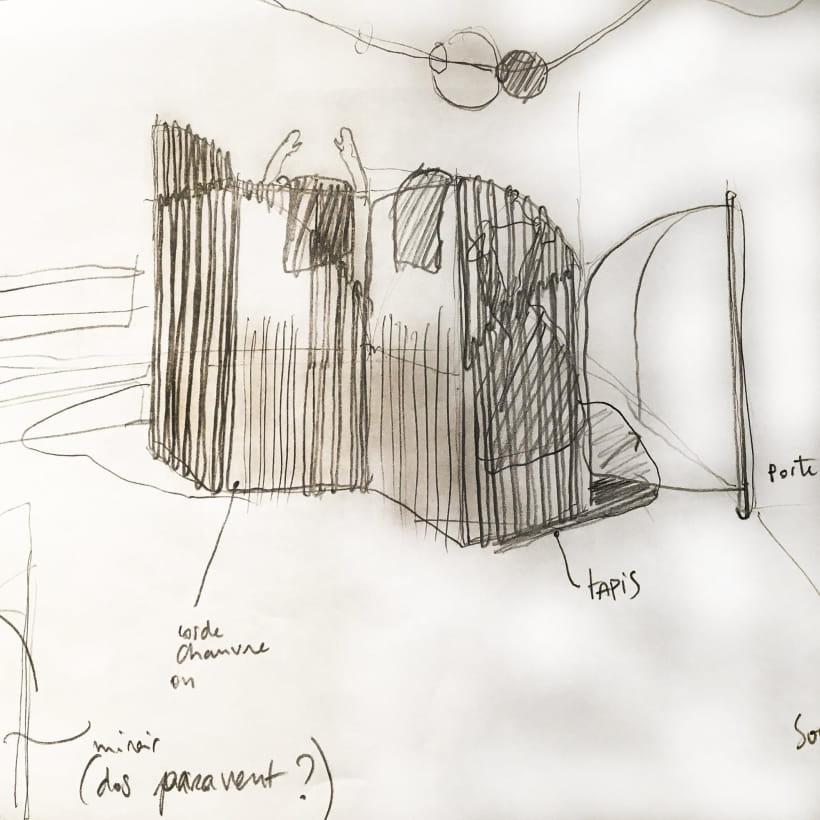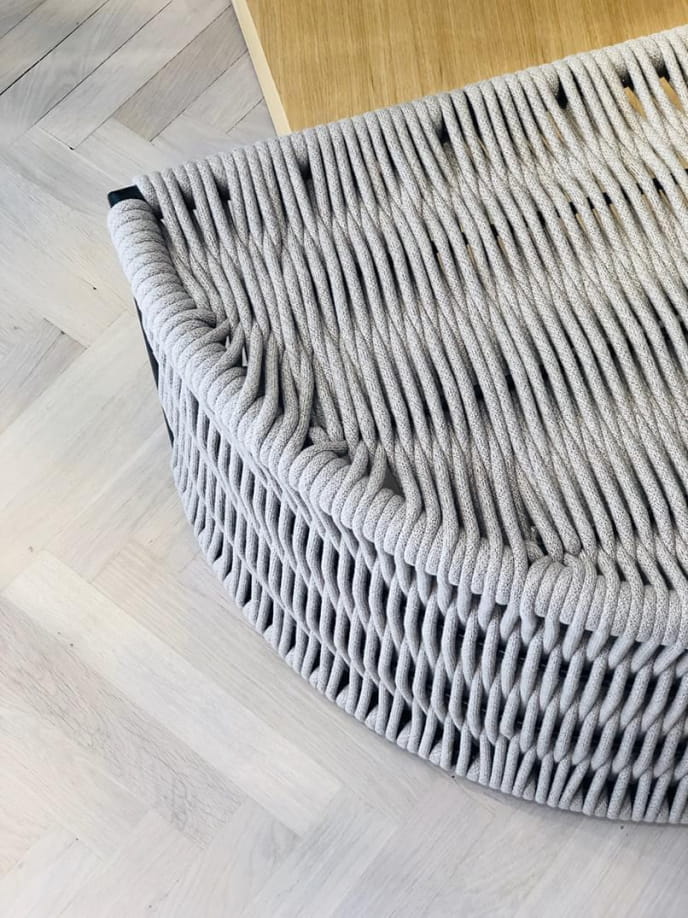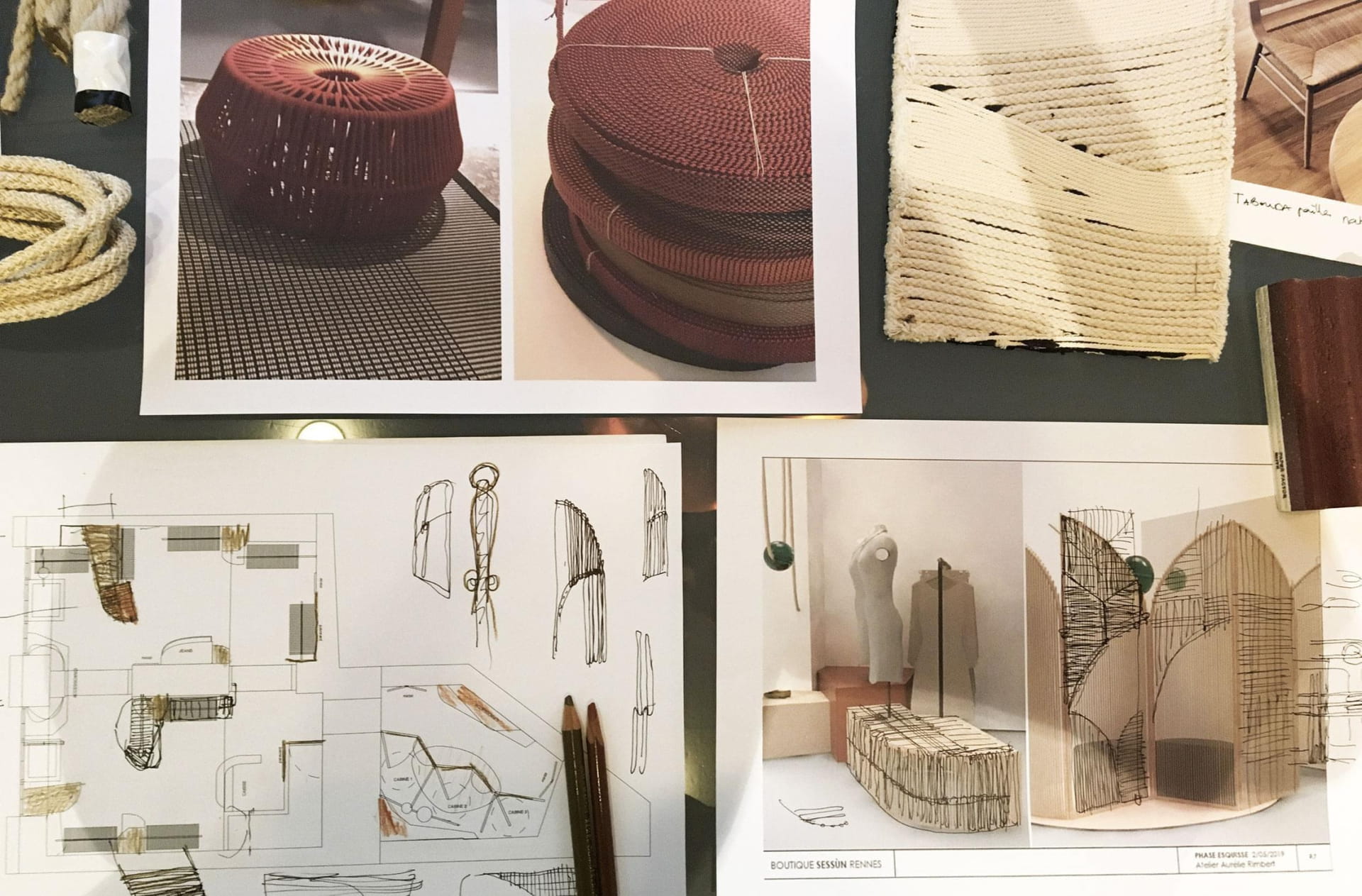 The rope, specially developed by the Living Heritage Company La Choletaise, blends with metal supports to magnify their shapes. Its mottled colour, close to ecru, plays on the voluntary evocations of natural materials: hemp, twine, linen; as if the organic were to take back its rights over the rigour of steel.
Then the territories, almost the terroirs, of Alsace and Bretagne with their rich resources and culture. On an idea of suspended beads, modern pendants with rounded shapes, blown glass beads strung on strings.
From Alsace, the immemorial knowledge of the Meisenthal glassmakers. Gathered in the CIAV ( International Centre for Glass Art), they bring to life a tradition rooted in regional culture while magnifying it and diversifying its forms of expression.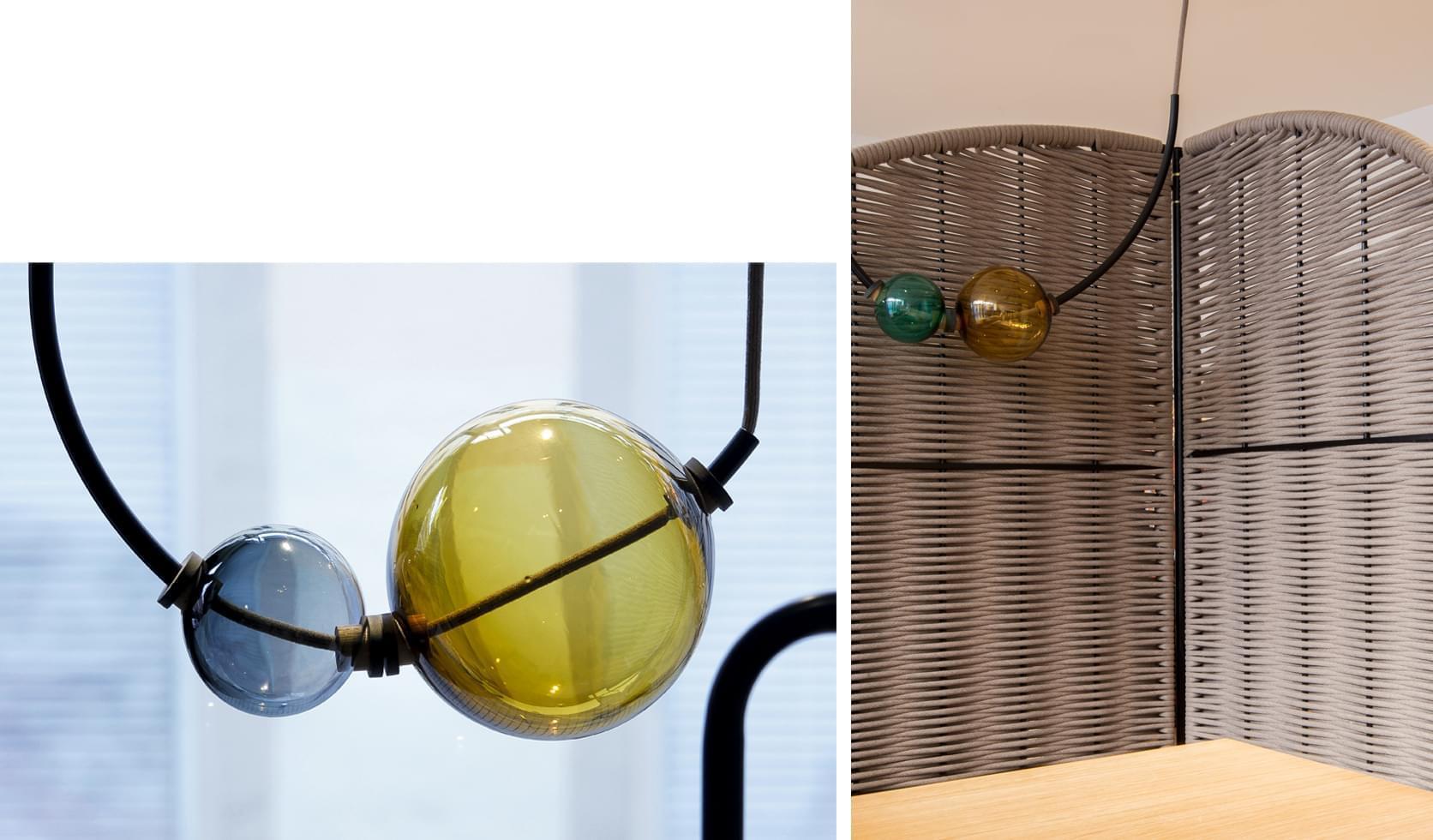 From Bretagne then, the innovation that drives, reinvents and sees further. The meaningful encounter with researcher Lucile Viaud and her Ostraco project. By developing her own glass, Glaz, with oyster shells and seaweed, she chose to enhance the value of co-products from the fishing industry by transforming what is similar to waste into a glass naturally tinted green.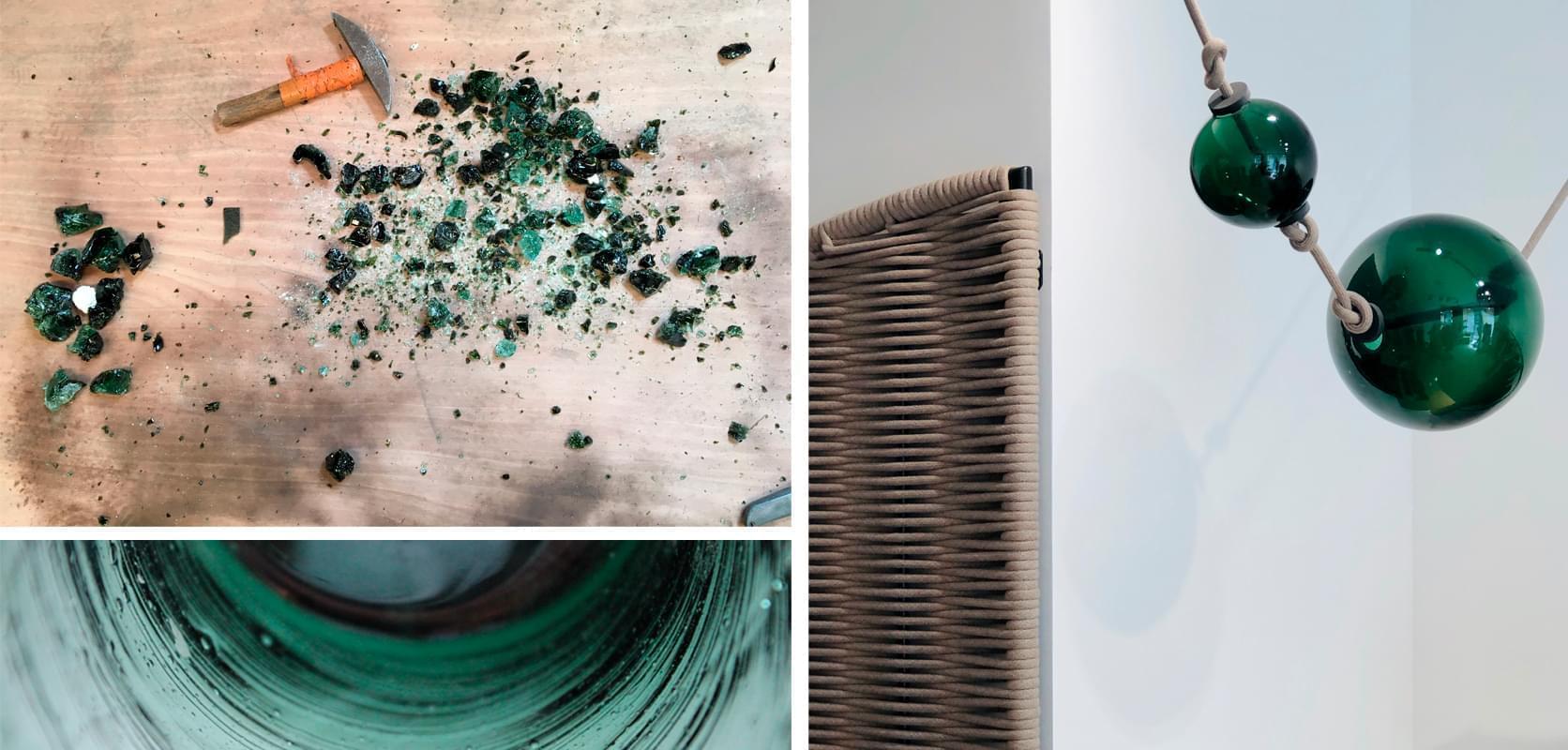 One thing leading to another, the two places are intertwined and tell of the love of materials and the precision of details, the hands that shape and the creation that opens up new horizons. They weave the link between what is suspended and what carries, between the soul and the being, the garment and the body.