Photograhies : FLORIAN TOUZET
Sessùn is opening up a new realm of possibilities with an exhibition of nature and fine craftsmanship at Galeries Lafayette Haussmann up until 15 February
In a pop-up designed as an exhibition with an intermingling of the brand's creations and works by artists who have chosen plant fibres as their main medium, Sessùn reveals an authentic, imaginative world, deeply linked to their attachment to expert know-how and nature. Uplifted by intriguing staging composed of wild plants and herbs, Sessùn's multidisciplinary approach blossoms forth and showcases their profound bond with craftsmanship and nature.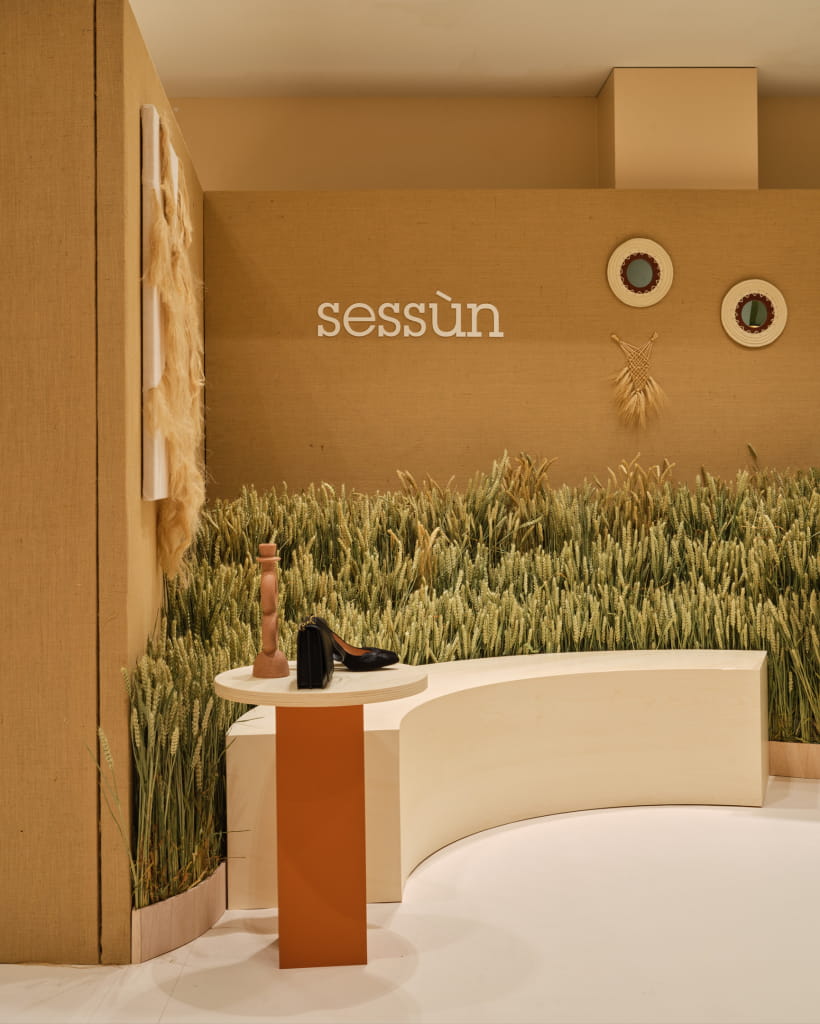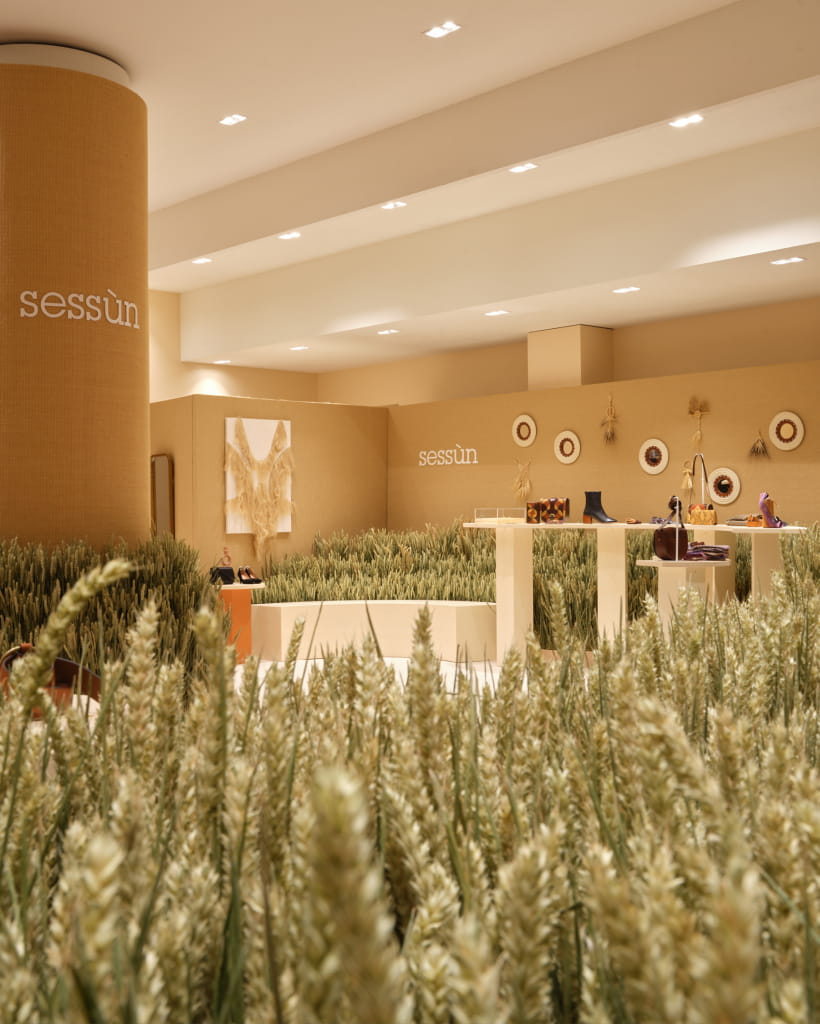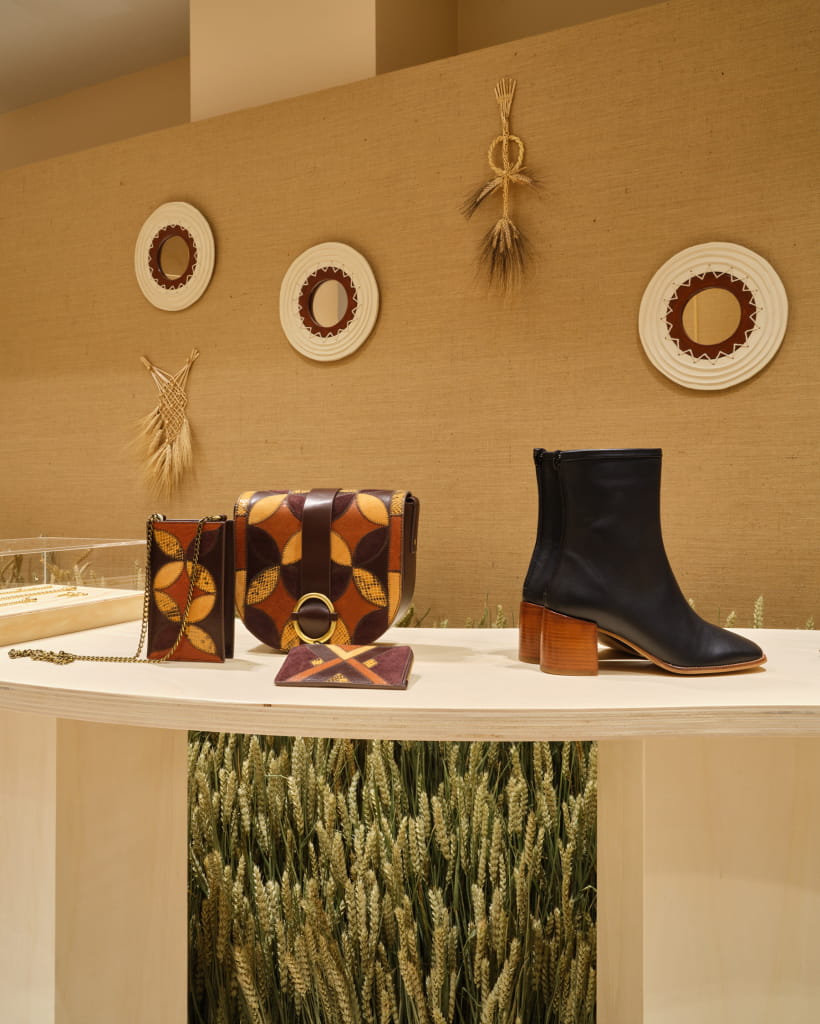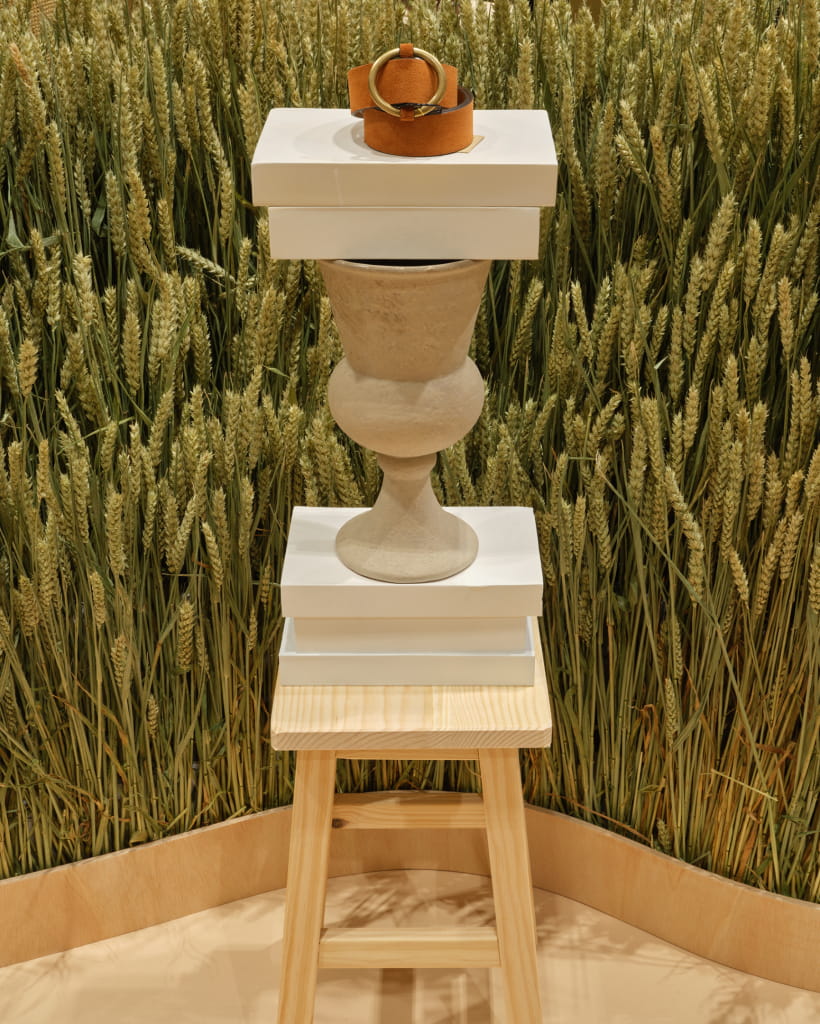 For the first time, we see a selection where accessories predominate, completed by several strong pieces of ready-to-wear. It is the perfect occasion to showcase Sessùn iconics such as the Tessao Bag, the Divine or the Giulio and Tisao belts, as well as new arrivals. Bags and leather goods that take the art of patchwork to new levels, scarves and woollen hats in warm, delicate knits, sophisticated belts and socks that are made in France all coordinate in a harmony of shades and uses.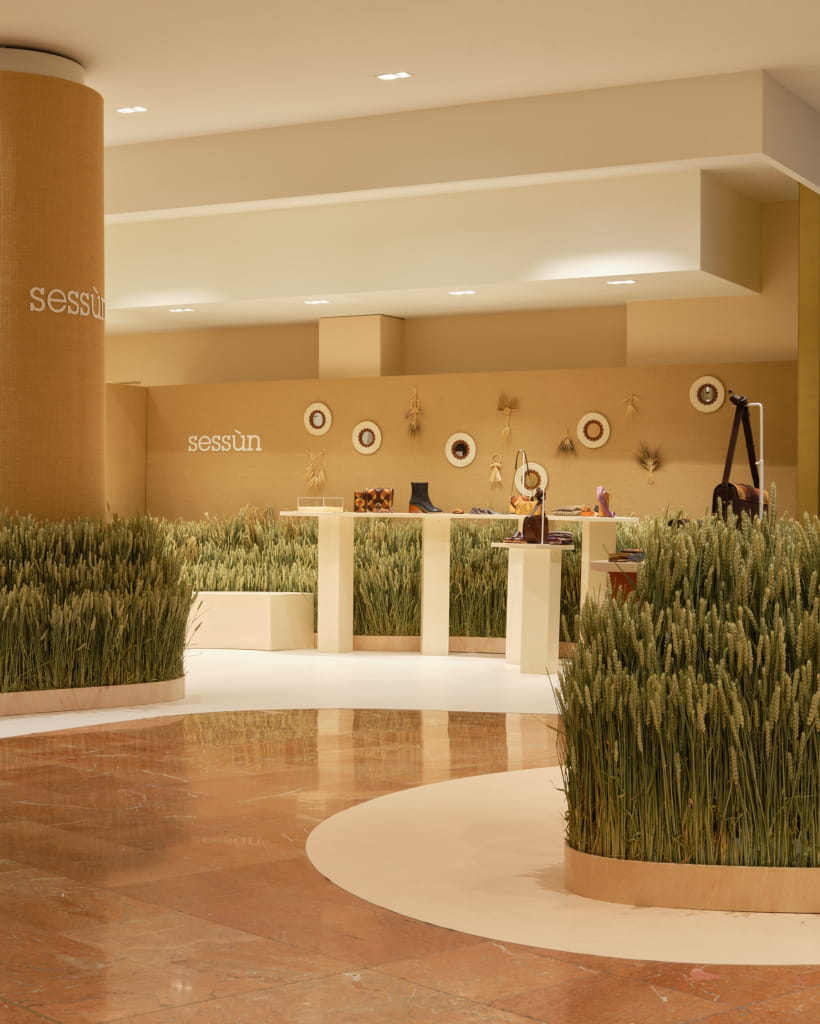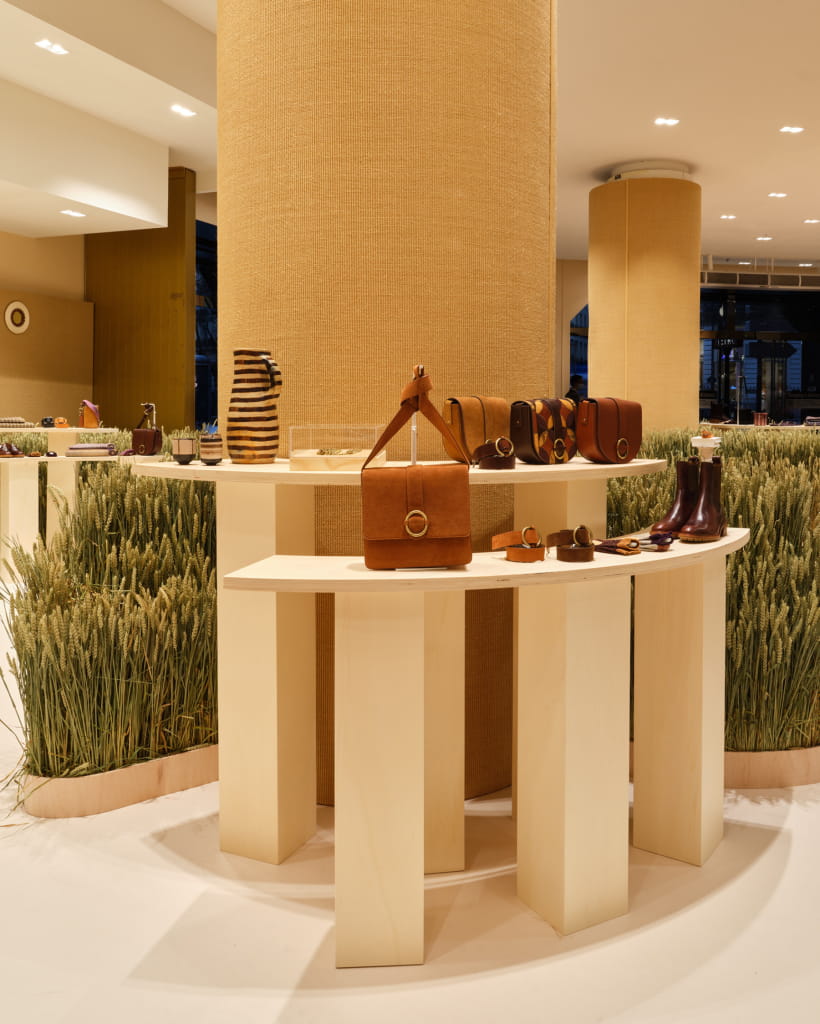 This continual approach of crafting clothing and accessories as genuine creations, where the emphasis is on the finest natural materials, can be seen in the artists who have been selected, whose works illuminate the space.
From Emma Bruschi's harvest bouquets (flax, barley, rye), to Adriana Meunié's woven works, Sessun invites us to immerse ourselves in a world of exceptional craftsmanship.