We met Frankie in her Parisian flat. A chance to get to know more about this young director.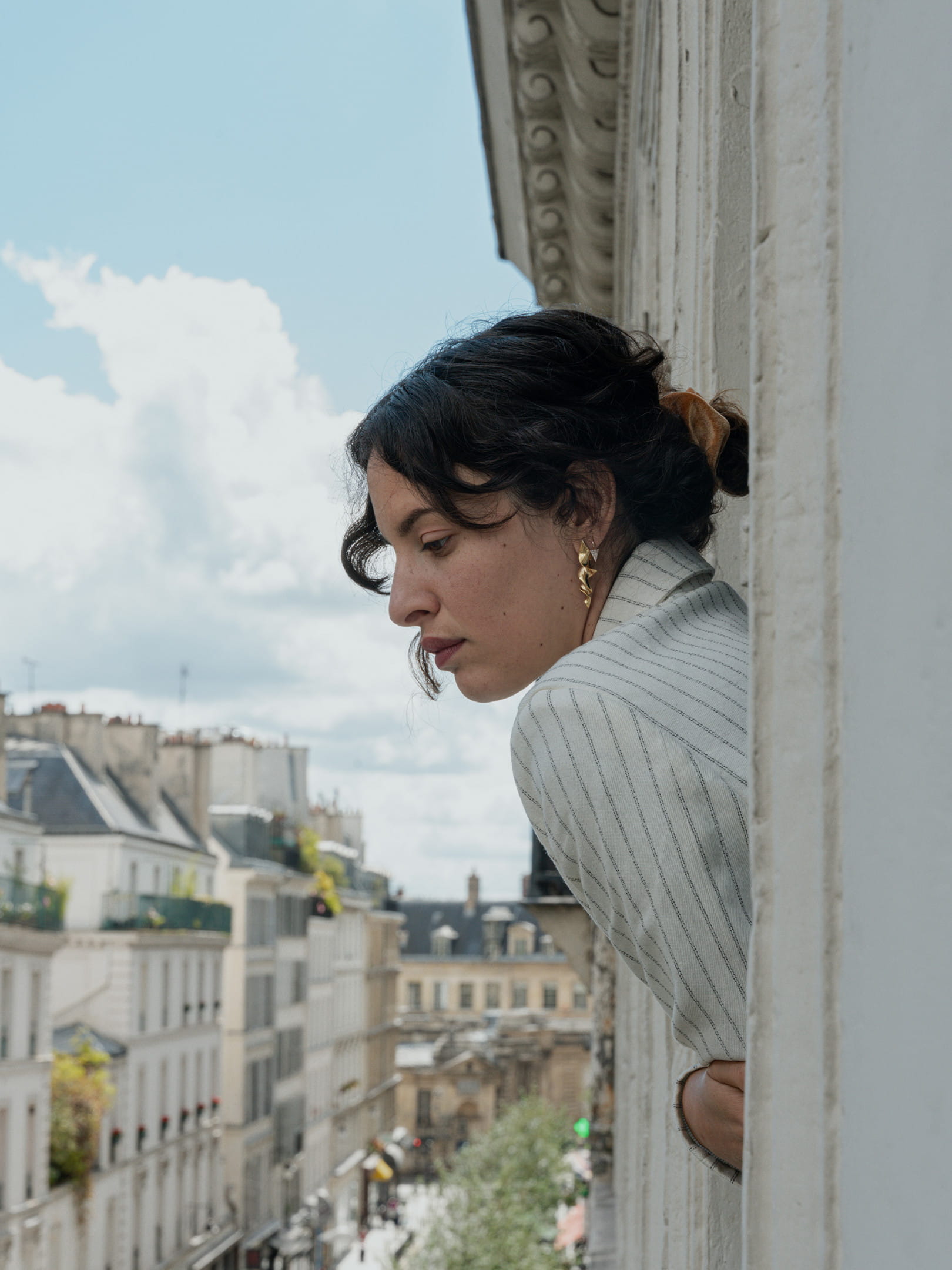 Can you introduce yourself?
My name is Frankie, I'm 26 years old, I'm an actress, and I've just directed my first feature film.
What is your background? How did you start the realization?
I was in movies at a very young age, until I was 16. I went to study at Kings College in London after graduating from high school. I went to Delphine Eliet's acting school, it really built me up, where I rebuilt and when I came out I decided to do my own projects. Too much love is the first one: a feel-good movie infused with the Holocaust. It's the story of Frankie, a 25-year-old girl who tries to build herself up in the midst of an invading family and who is going to unravel the unsaid by making a film. I play Frankie of course, my grandmother plays herself and my father also. Agnès Hurstel, Mahault Mollaret, Idit Cebula, Bastien Bouillon, and Hamza Meziani have skilfully taken on the role of the rest of the family
Can you tell us about your project with your grandmother, she seems to be an endless source of inspiration?
Mamie Julia is my muse, my example and it all started with her. She's the hook of this movie. She saw all the possible horrors in the concentration camps, she lost her whole family, but today she smiles, she dances, she started her family, she lives. That's my best example. I can't say that the film is about her, but it starts from her and the impact she has on me, on my construction. 
Can you tell us about your best memory with Grandma Julia?
My fondest memory with her: When I shot the reading scene in my film, which I really cared about. I didn't warn her that this scene would take place, it was in one take, a declaration of love for her, I needed to tell her. I wanted to capture that moment.
Do you have a routine or a habit when you work?
With music, always. I thought my film with some very important music for me. I even shot some scenes with the music in my ears, these songs later became the soundtrack of the film. When I prepare my castings, I need music to give a color to the scene. I can say that I love music, every person who has been important to me has his own song, it's the same for my projects. 
What are your next projects ?
Everything will depend on the current situation ... the life of the film is very uncertain already because it's a first film and it's a troubled time for cinema. I'm betting everything on word-of-mouth, on the energy that's been building this film since the beginning, we're going to be pirates of the promo. We hope to be able to screen it in cinemas in the autumn of 2021! Otherwise I'm starting rehearsals in September for a play by Feydeau directed by Gilles Bouillon, and we'll be touring all over France. 
How would you describe Sessùn in 3 words
I would say: eco-responsible, the south, a family (god knows how much I love families)
Do you have 3 films to recommend for long summer evenings?
Two lovers of James Grayl A nos amours of Maurice Pialat , for allowing ourselves summer crushes. Les amants du Pont Neuf of Leos Carax's ,just for the 14th of July scene! 
Could you tell us about your best 20 euros spent
20€ for two cinema tickets and my popcorn (obviously) to go and see "Simply Black". Jean Pascal Zadi's film, a committed and daring comedy. JP is incredible, he wrote it, directed it, and acted in his name, I think he carries his subject with brio. It's worth going back to the cinema and it's not because he's my friend that I'm saying that!