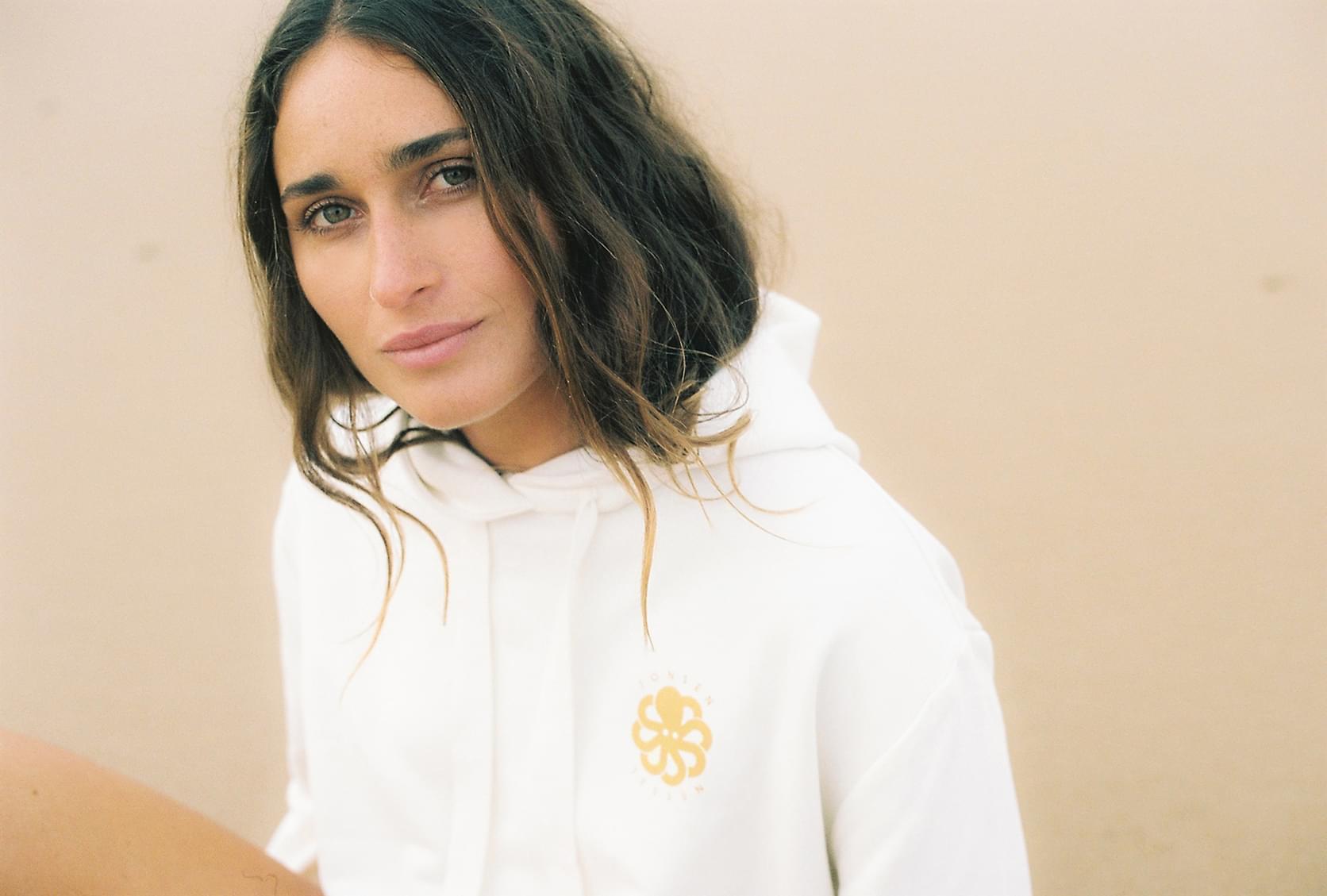 On the occasion of our collaboration with the beachwear brand Jonsen Island, we wanted to create our lookbook with the professional surfer Michelle de Bouillons. 
We took the opportunity to ask her some questions about her life !
Photography : Mélanie Bordas Aubies
Who are you ? Tell us about your career.
I am Michelle des Bouillons, Franco-Brazilian and professional surfer. I think I'm a surfer from my mother's womb! In my family, everyone surfs even my mother, my father is a shapper and I have an older brother and sister who also surf. I'm the youngest. I remember when I came home from school watching my father make the boards in the workshop he had in our garden. In Rio de Janeiro, we were living very close to the beach and the weekend program was to spend a full day on our favorite beach, Prainha. That's where I met all my childhood friends, surfers too. Today I travel a lot, for training and competitions. Last year, I spent a lot of time in Indonesia training to catch tubes in the waves because there are many coral reefs there. Then to Portugal to train on the big waves. When I am not on the move, I stay at home in Hossegor where I also train because the waves are very strong. And it allows me to stay with my family! What I like about surfing is the freedom of life it gives me. It's a unique lifestyle that has always brought me the best and brightest moments!
What does your typical day look like ?
When I get up, I drink my lemon dose with hot water and I like to do my meditation. During the day I train a lot, on different technical aspects depending on where I am. Before going to bed, I do my facial beauty ritual and when I go to bed, I thank for the day I had.
Three things we're sure to find in your purse ?
A moisturizer for hands and face, a lipstick or lip ointment and my sunglasses.
Where do you see yourself in 10 years ?
Beyond surfing, I have another passion: interior design! And I started to create my own brand of decoration and jewelry: Michelle Co. In 10 years' time, I hope that my brand will be solid and will have met its audience. I also want to devote myself to my career as a TV presenter, presenting a program in the field of sport or journalism.
What relationship do you have with fashion ?
I like to be simple and elegant ! Although I am a surfer, I have never dressed only in this line and I have always preferred to shop in the fashion brands I love.
How did you know Sessùn ?
I already knew the brand's Instagram and liked the Sessùn style. Working together has allowed me to discover the universe even more and it's a brand I really admire !
If you had to describe Sessùn in a few words ?
Elegant, basic and necessary.
Your habit, pretty little habit ?
I usually throw my hair aside, watch the sunset, and pick up the plastic pieces on the ground or at the beach to throw them in the garbage...little habits like that!)