Inès Hadjacene opened the doors of her world to us: painting. Meeting with an outstanding painter.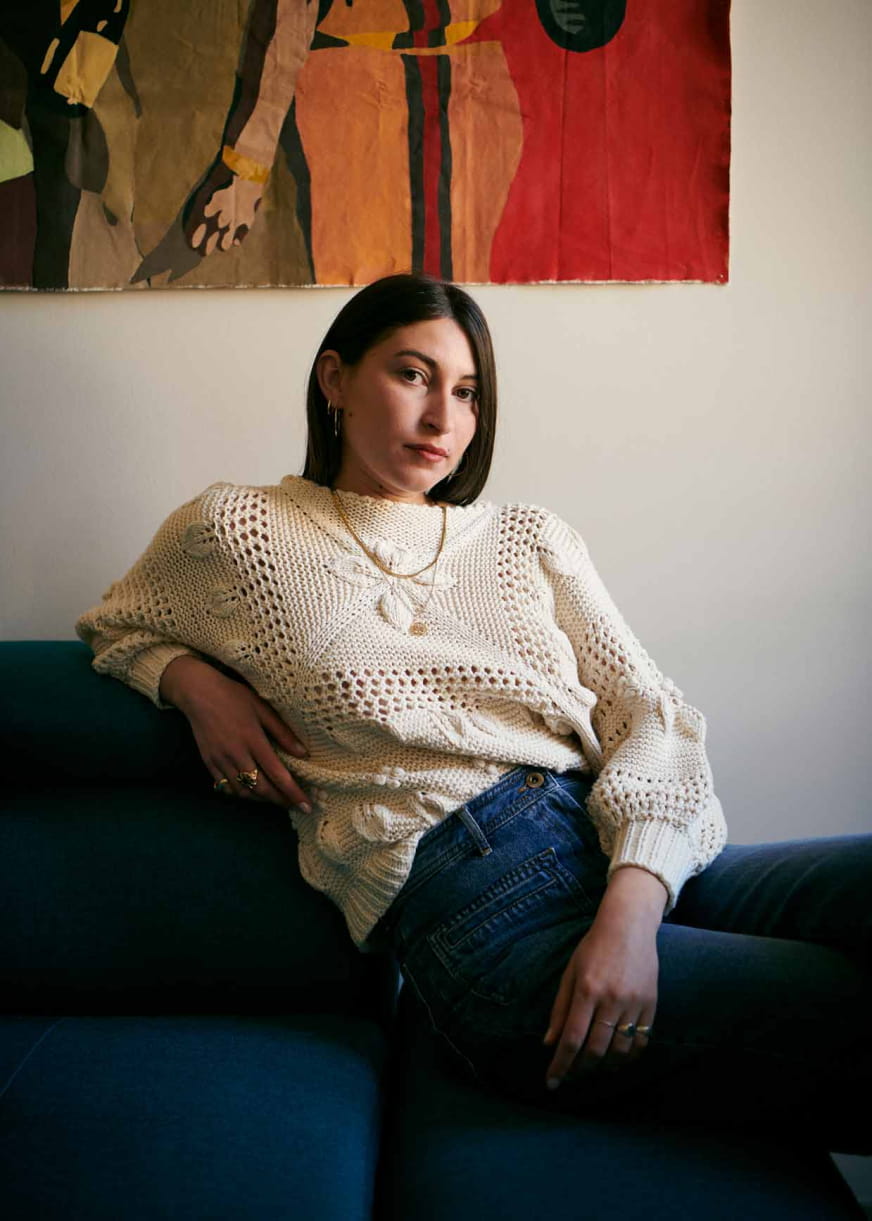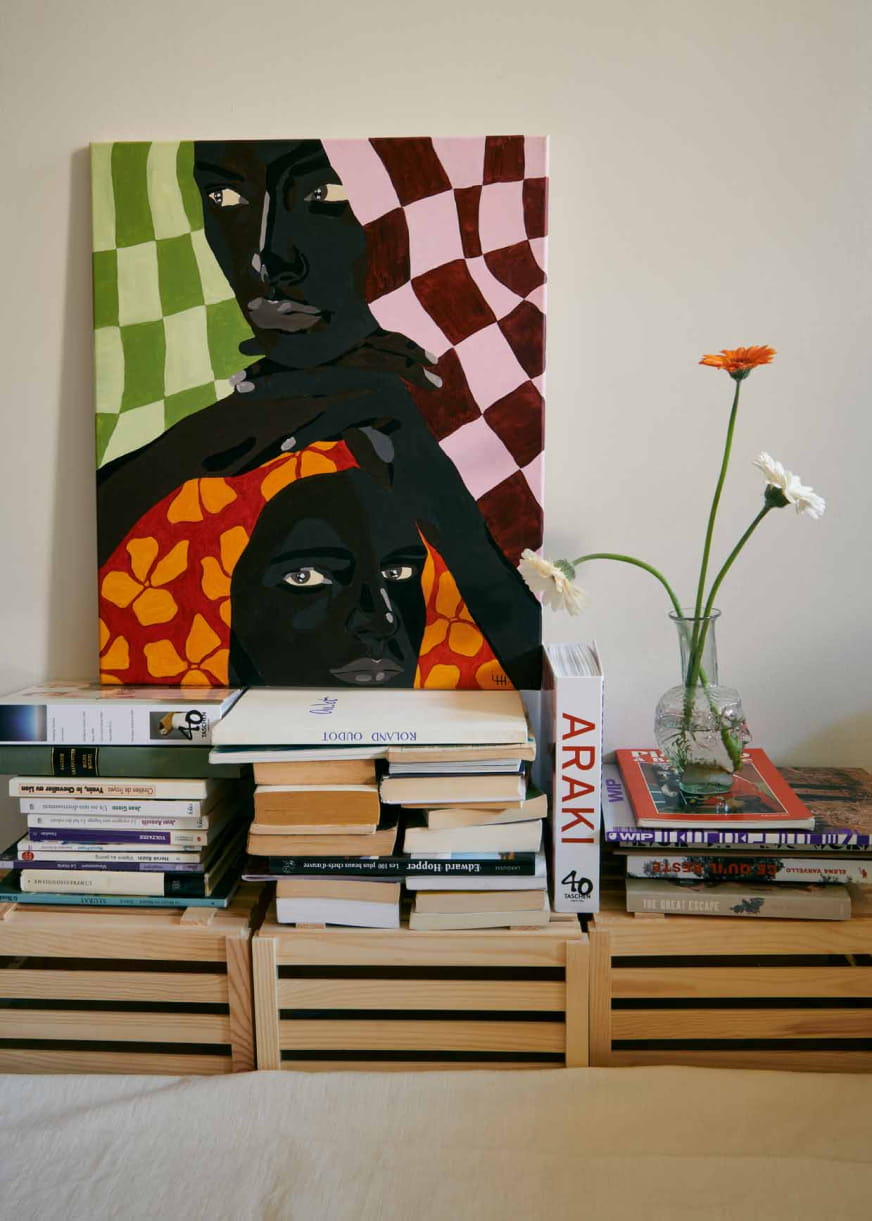 Who are you and what is your background?
My name is Inès, I'm 24 and I'm a painter. I'm originally from Montpellier and I live in Marseille now. For several years, I worked in fashion, splitting my time between London, Paris and Southern France, but painting always had a place in my heart and mind. My background is actually closely linked to my discovery of the world of Sessùn!
When and how did you develop your artistic flair? What triggered it?
I've always liked to draw, ever since I was little. Growing up, my vision of life pushed me towards colour and therefore painting. I like to reproduce what I see. It's a very important medium for me and it allows me to do so many things. Like many artistic mediums, it develops with daily practice and lets my imagination bloom, like a sort of therapy. I never get tired of painting and wanting to create new things. There's a certain satisfaction in creating your own colours and adding materials to them. I almost always paint women, but I never want to limit myself to a single medium or representation. Sometimes I only use pencils or I try pastels, Ecoline watercolour ink…
Where do you get your inspiration from?
At first, I was really drawn to the human body and its proportions, facial expressions, etc. I think my greatest inspirations are my encounters, my discussions, my journeys and my curiosity about the world. I'm kind of a lone wolf, but I'm still rather sociable, which is interesting when it comes to listening to and looking at other people. I meet people every day and the conversations are always enriching. There are also movies that I watch over and over, and others that I discover, that inspire me.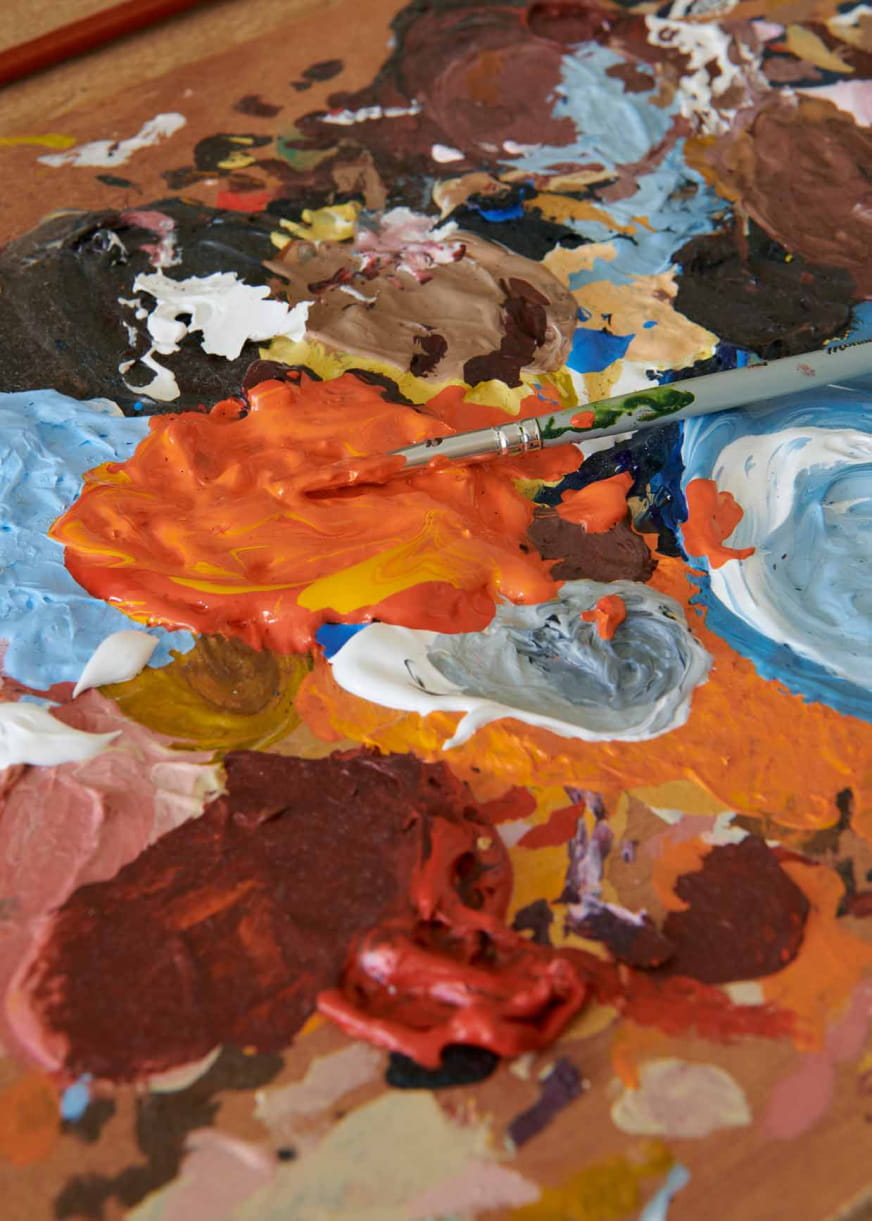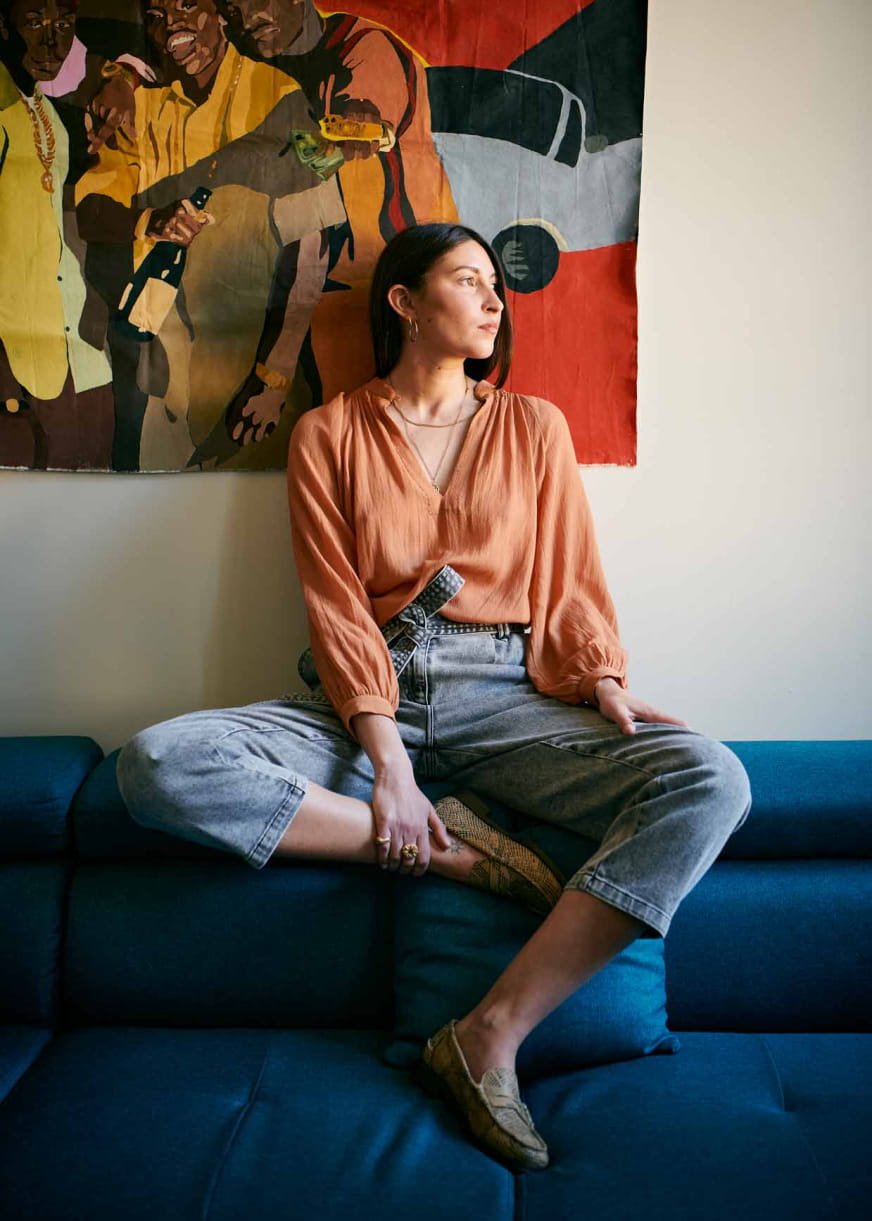 What message or emotions would you like to express through your art?
As I said earlier, I mainly paint women. I do this because every single one of them inspires me. There's a part of me in all of my creations. There is definitely this desire to show the independent woman whom I've always wanted to be and who I am today. My characters may seem melancholy and sometimes severe, but I combine this severity with bright and peaceful colours. I counter this violence to make room for tenderness. As we should do in everyday life. There is emotion in every song I listen to, just as there is emotion in every canvas that I produce. A lot of the time, they go hand in hand. I never paint without music!
Can you tell us about Trice, the magazine that you created with your sister (creative process, launch date, etc.)? Where did the idea come from?
We created Trice in 2015. It started out digital. Then, in March 2020, it came out in the paper form. Trice is a biannual independent art magazine that reveals up-and-coming talents from all over the world. Since Sab is a photographer, we wanted to share our skills with our artistic encounters and the world at large. The idea was to showcase 10 or so artists per issue, in the form of an interview, with presentations or even collages in three different columns. The columns are separated by two editorial shoots by Sab. We try to add our own touch with the layout, the photos, the articles and the cover (which I paint). This project is the culmination of our passions and our love of art. It's a way for us to show our world and meet our favourite artists.
If you weren't a painter, what other job would you have liked to do?
I've always dreamt of being an architect or an object designer. But, today, any job related to art could interest me. Working in fashion honed my vision. Art is everywhere – you just have to open your eyes! And, beyond just looking, I like to touch things. So, probably a manual trade!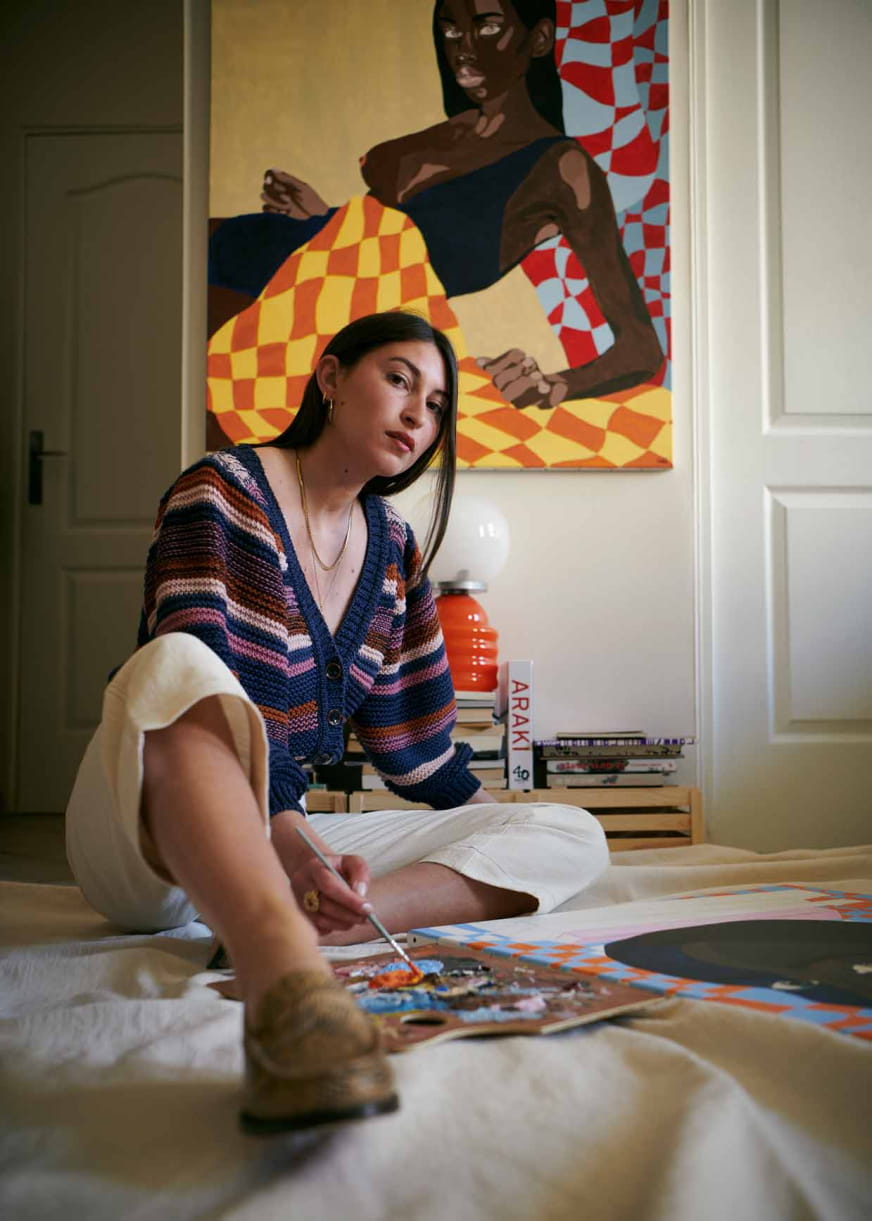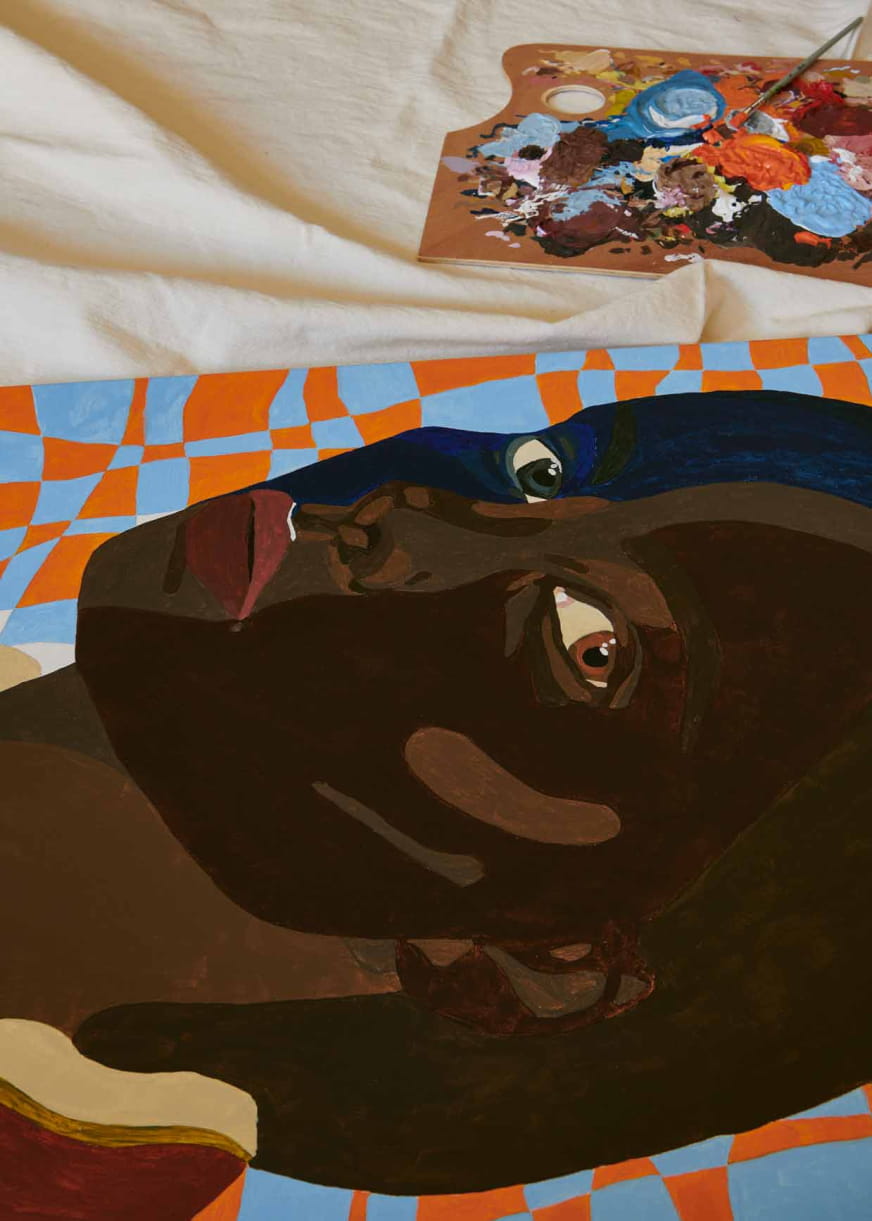 What is your relationship with fashion?
I started working in a shop when I was 17. Soon after, I got the chance to work more closely with brands in London, notably at YMC. There's definitely a link between my painting and other jobs I might have. Most of my characters pose and are dressed in clothing that inspires me or that I would like to create! Today, fashion is everywhere and it's becoming essential for everyone. It's a way of being different from others and shaping your identity. What I like about fashion is its complexity and all the trades that come together. But it's mainly clothing that keeps me linked to fashion. Focusing on its creation, from start to finish. And showcasing it in so many ways!
Tell us about your encounter with Sessùn and your history together.
I discovered Sessùn when I was pretty young, but I only really discovered it when I was working in a shop that stocked it. I still remember by heart the different jean cuts that I would recommend to my clients and even the names of certain dresses! I met Julie, a key player at Sessùn, and we quickly connected. When I got back from London, she asked if I wanted to work with her and help Laurent (Wholesale manager) in the showroom. I said yes! This allowed me to meet most of the team, or should I say the Sessùn family, whom I became friends with. Sessùn is a brand that sprang from a love of sharing, discovery and getting away. This is what I feel when I talk about it!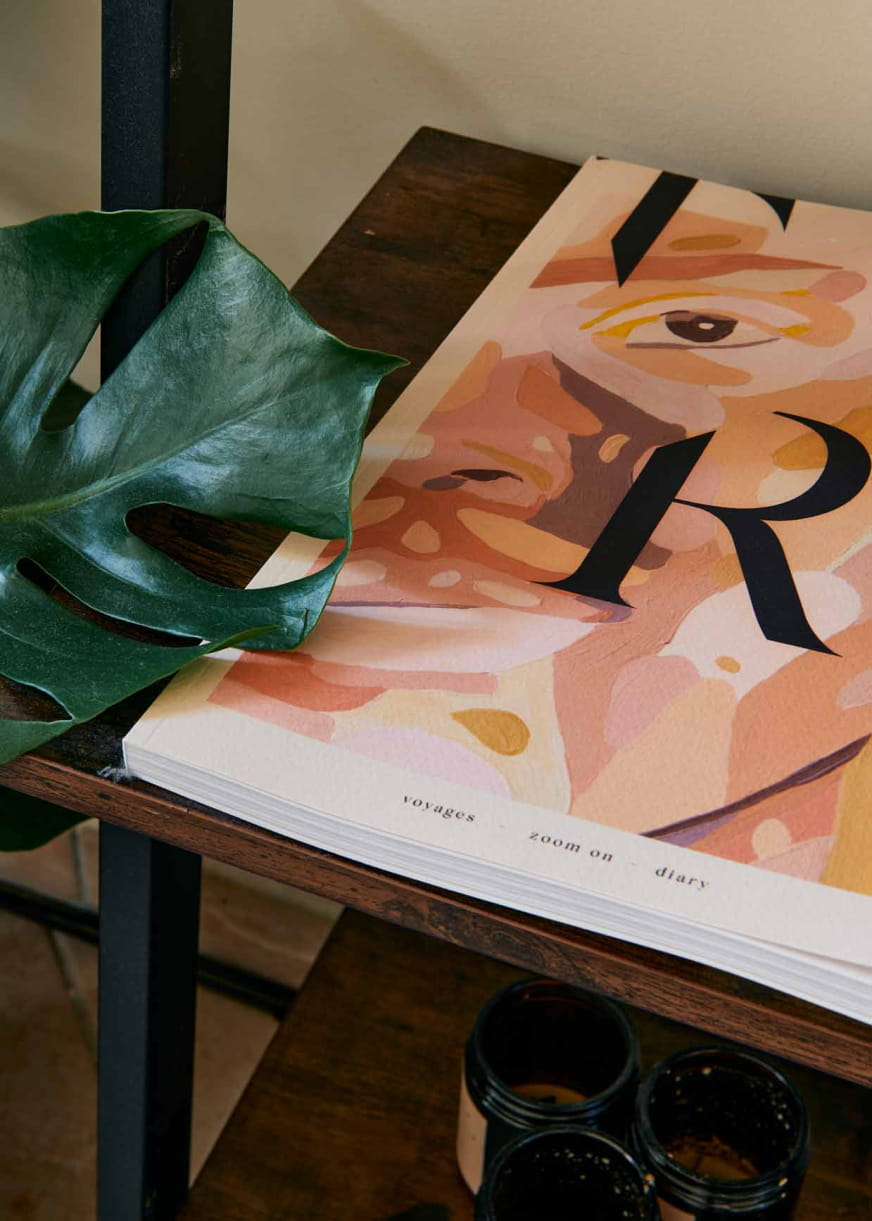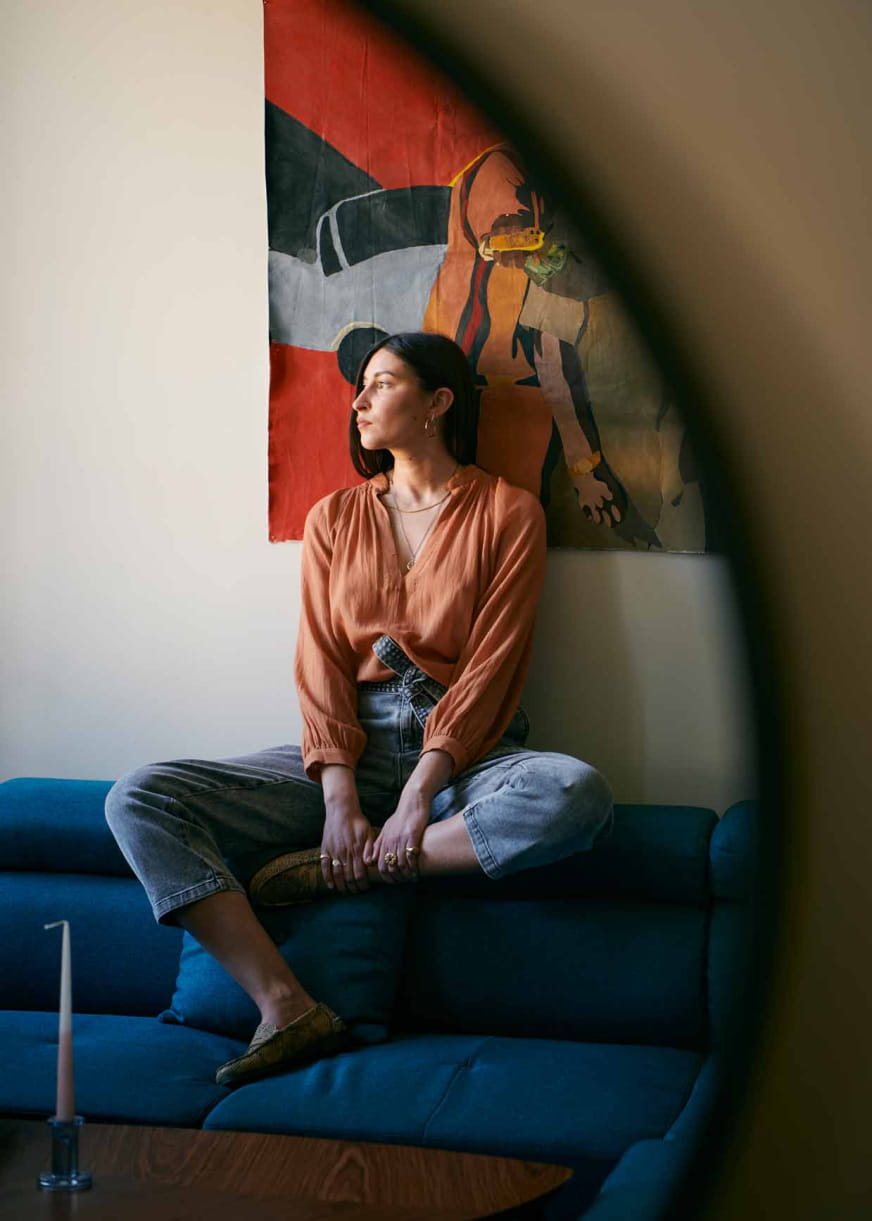 In your opinion, what is the iconic Sessùn piece?
That might seem very simple for me… but it's not! It almost feels like a trick question, ha ha. I would probably say the Botan shirt. Every Sessùn client, no matter who she is, has one in her wardrobe. It's a shirt that's both feminine and masculine, one that you can keep for years, that's lightweight and elegant, with patterns that are always fresh and adapted. But when you wear it, don't forget to roll up the sleeves!
If you had to paint Sessùn, what would you paint?
For me, Sessùn is the symbol of a strong and independent woman. Without hesitation, I would paint several of these women, all different from each other, on a large linen canvas, with warm and natural colours… Fine sea salt, tobacco and terracotta.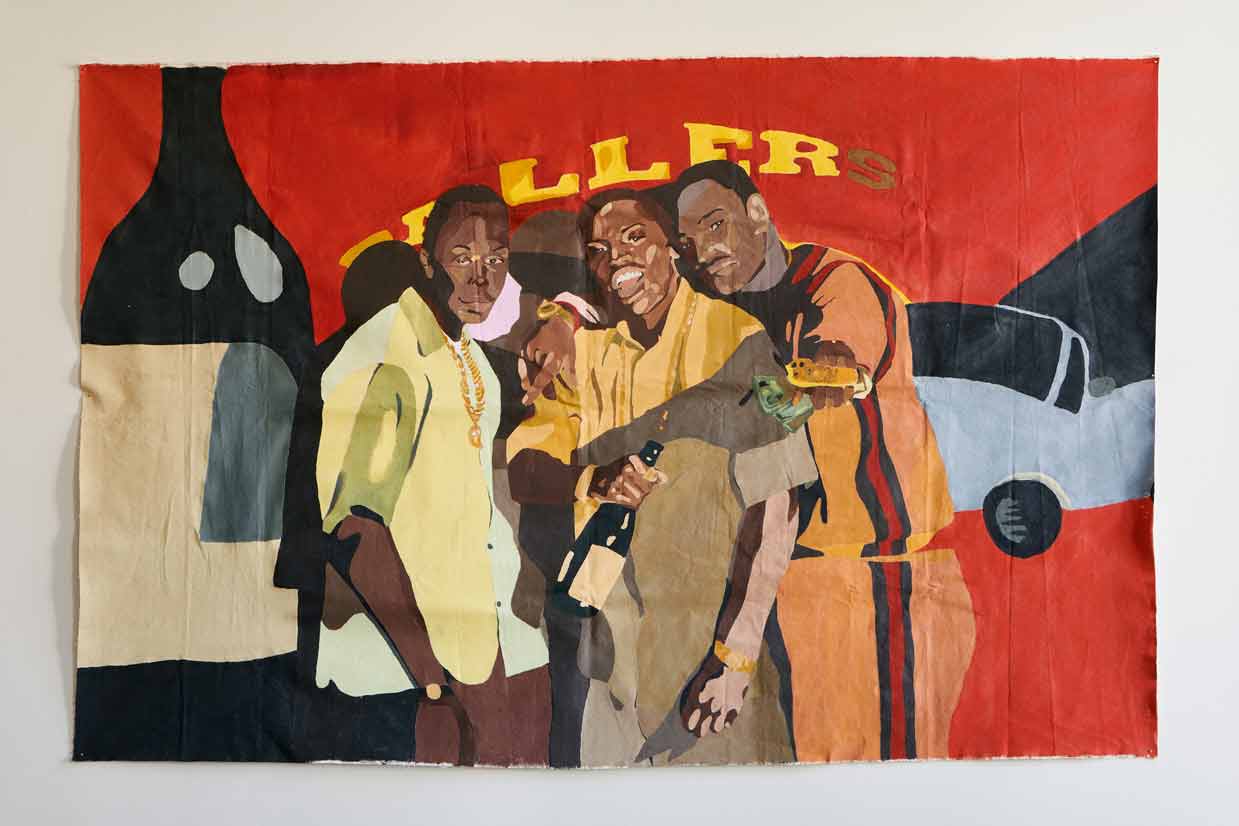 Many thanks to Inès for this precious exchange!
Discover without further delay Ines'magazine TRICE.
Photo credits:  Florian Touzet