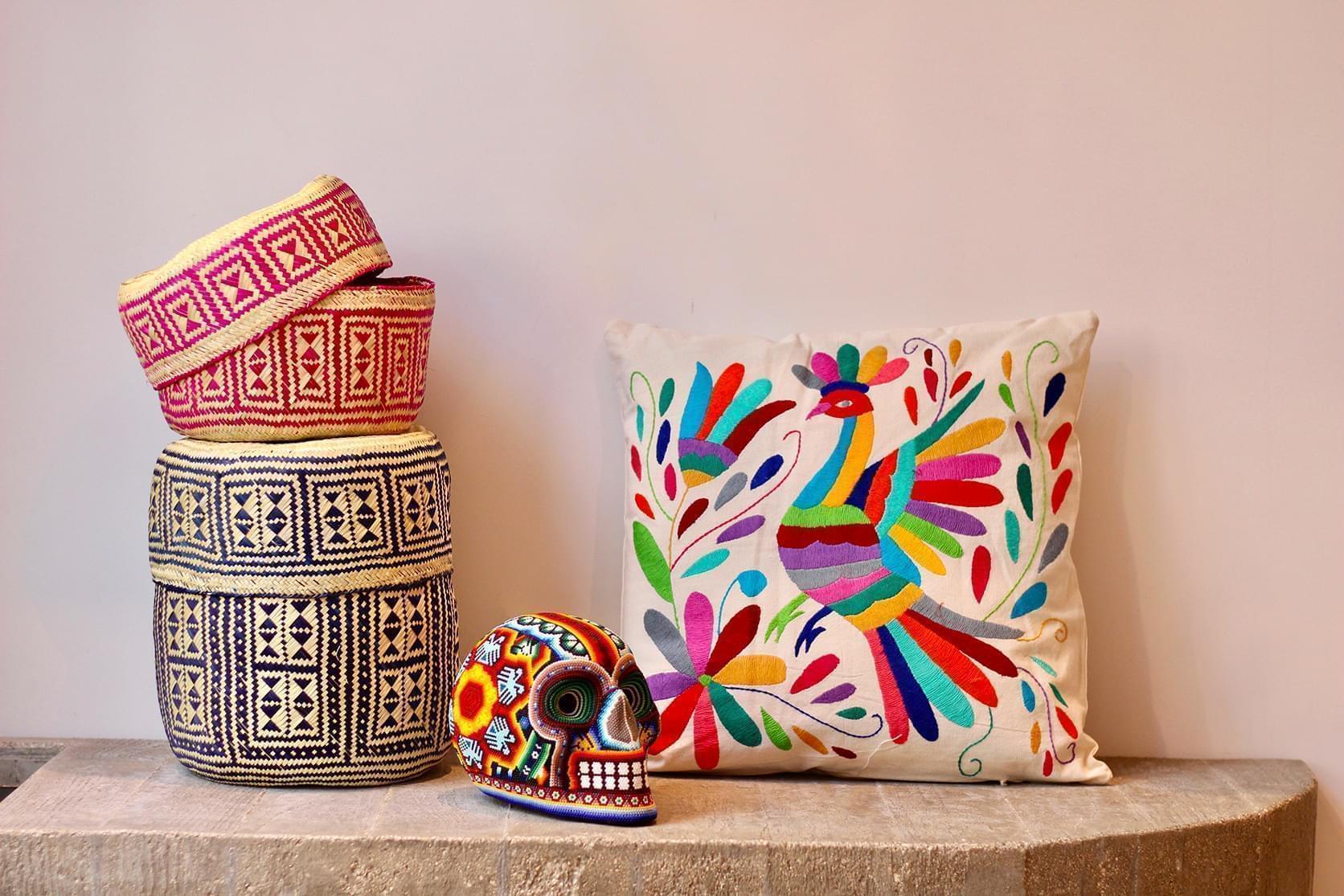 To explore the true Mexico, we invited P.I. Project to collaborate on the Coyoacan theme. Here 's their interview.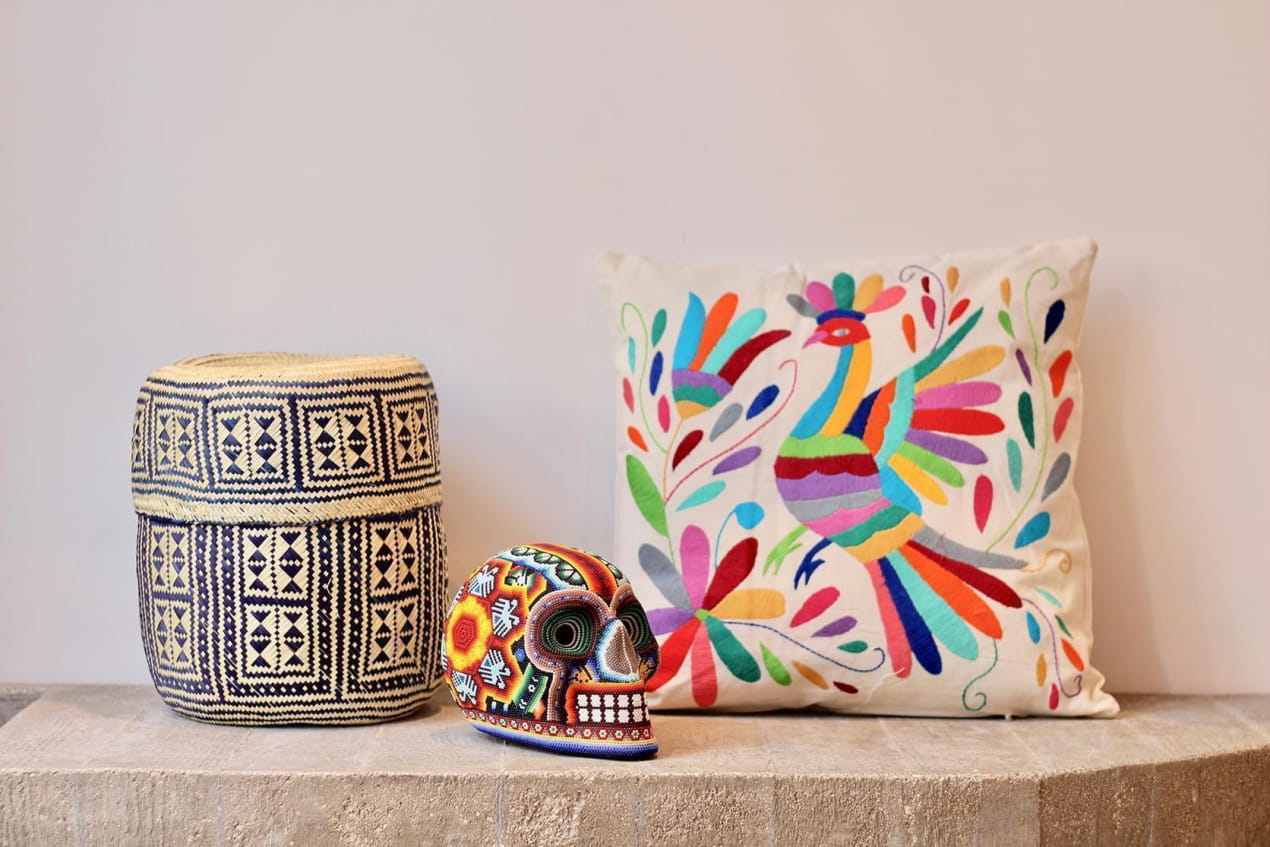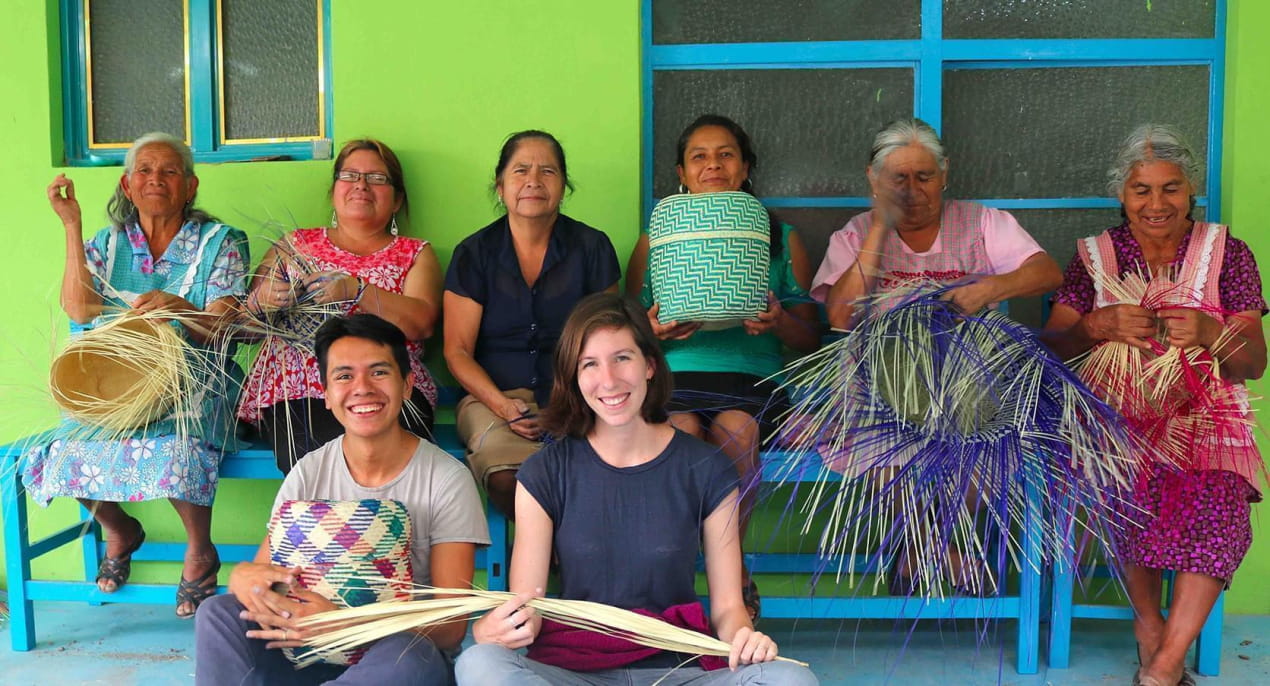 What does your project consist of?
P.I. Project hopes to extend its influence across France and Europe, by distributing and promoting craft products created in Mexican communities and the knowledge and skills involved in their creation. P.I. refers to "Patrimonio Inmaterial" - we want to distance ourselves from the clichés around "Mexican decoration" and the way that it is perceived in France, and highlight the knowledge and techniques involved in traditional craftsmanship.
How did it all start?
Our project has been running for two years. It was founded by Jonathan, a Mexican from Puebla who spent many years teaching cultural heritage, which is a subject in its own right in Mexico, and Ariane, a French woman who worked for four years in sustainable and community development in Mexico. So our project is a blend of our professional skills and our desire to strengthen the strong ties between France and Mexico.
So what are the ancestral skills that you hope to preserve?
There are so many ancient skills in Mexico, and the majority of them pre-date the arrival of the Spanish. The crafts that we have chosen include fine woven palm leaves (rugs or baskets), hand cut tissue paper (papel picado garlands), drawing and embroidery for making Tenangos (cushions), the use of natural plant-based dyes and the use of traditional weaving looms (wool or cotton rugs) and the huichol expertise in making beaded skulls, a very particular and recent skill.
What kind of relationship to you have with the Mexican craftspeople you work with? Do you go to Mexico to meet them?
We know all of the craftspeople we work with personally and we have become very close to them. The initial aim of our project is to establish monthly production, a sign of economic stability, and to buy their goods at a price that is set by them. We aim for an ethical, transparent approach, each craftsperson signs each piece of work. It is a real source of pride for them to know that their creations are going to be sold outside their own communities.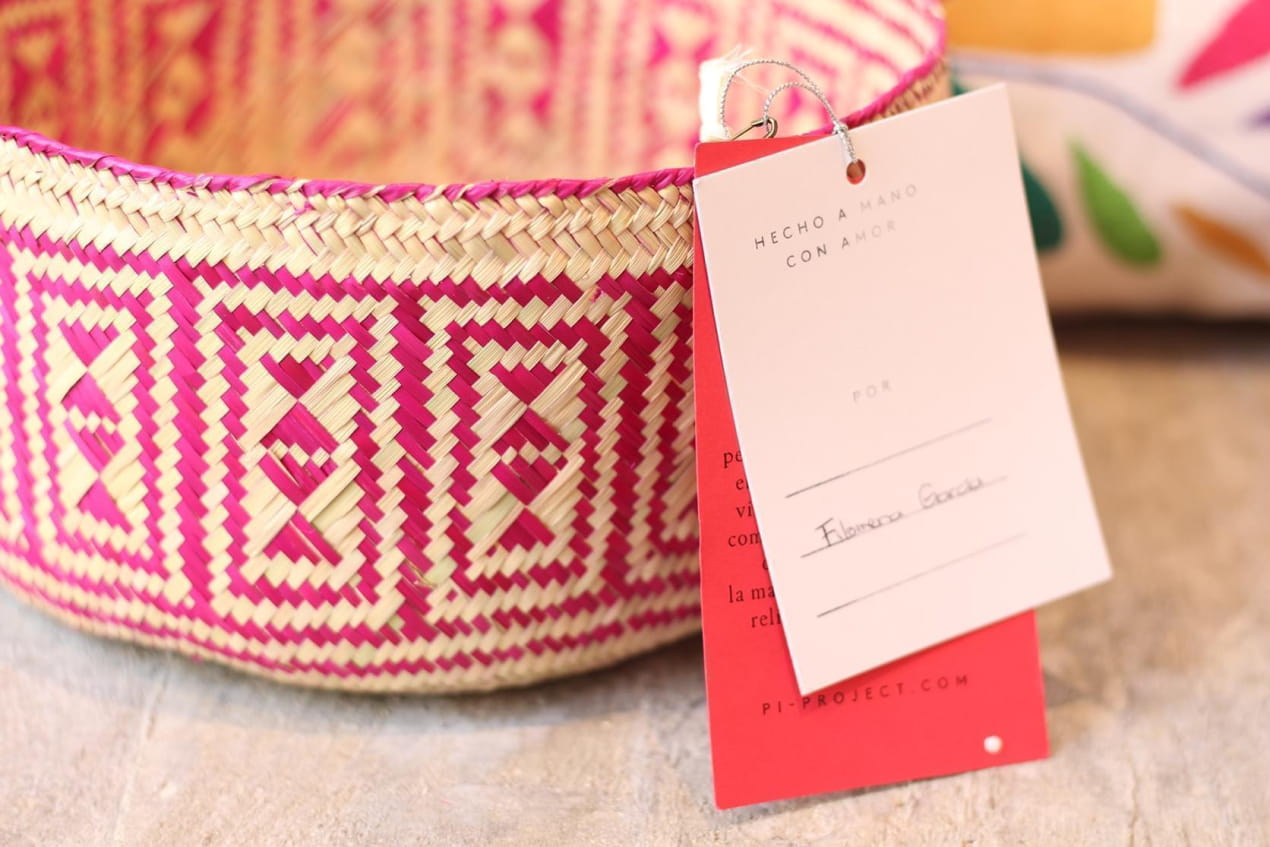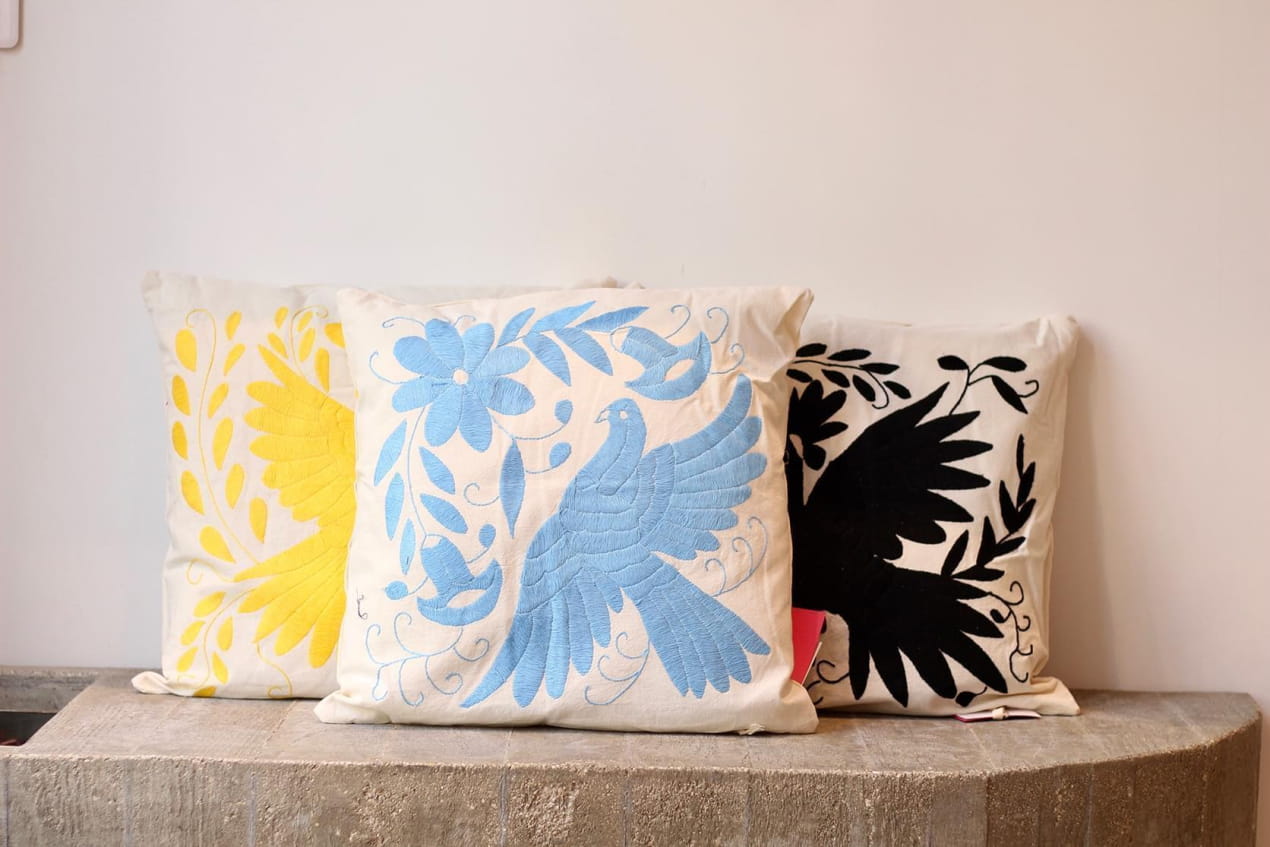 Have you got a story about someone you met or a tale about one of them that touched you or moved you in some way?
Regardless of whether it was "petates" (rugs woven from plaited palm leaves for the traditional Festival of Death) or "guajes" (hand-painted gourds), we were really surprised to learn how difficult it was for the craftspeople to sell their creations in Mexico, in their village or in markets. When we started the project we were contacted by famous Mexican museums who hoped to promote skills such as these, and now these craftspeople participate in prestigious craft fairs making it possible for them to sell more. Promoting their crafts has made it possible for them to develop an economic network on a national level and we're really proud of ourselves for that!
What are the three key colors that are most representative of Mexican crafts, do you think? And which materials or plants are used in their crafts?
If any country is known for its colors, it has to be Mexico!
In some regions there is real expertise in the production and use of plant-based dyes. The red that is derived from the cochineal beetle is a primary example. This insect is bred on Nopal plants, and its blood produces a very strong, vivid shade of red that is used most notably to dye the wool in Teotitlán del Valle, where our rugs are made.
The yellow/orange shade derived from the "cempasúchil" flower, which is harvested at All Souls during the Festival of the Dead, is also a key color. And we mustn't forget the famous "rosa mexicano", which is unmissable in Mexico - you find it absolutely everywhere, on every street corner and even in Luis Barragán's houses!
On your site there is a quote from Bruno Raven, which says that if he "had to make thousands and thousands of little baskets, he wouldn't be able to put a piece of soul into each one of them". Is this idea something that P.I. is hoping to develop?
We really emphasize quality and skill. Each piece of work takes hours to make - hours of learning, hours of handing skills down through the generations, hours spent trying and sometimes failing to make something. We are not in a state of overproduction and the socio-economic impact on each community as a result of their sales is of enormous importance to us.
Are you of the opinion that these ancestral traditions are slowly fading away over the years? And are globalisation and capitalism the reason?
The preservation of Mexico's cultural heritage, which of course extends far beyond ancestral skills, is an essential element in maintaining cultural diversity when faced with the phenomenon of globalisation. What is more, it also makes the development of intercultural dialog and exchange possible. But if this heritage includes ancient traditions from the past, we mustn't forget that it is also a living heritage because it includes contemporary rural and urban practices, which are specific to each different community, be they indigenous or not. The idea behind the project is to offer a range of crafts that represent the country's current diversity and it is this diversity that explains why some skills have stayed the same for decades and others have evolved with the arrival of new raw materials and new requirements.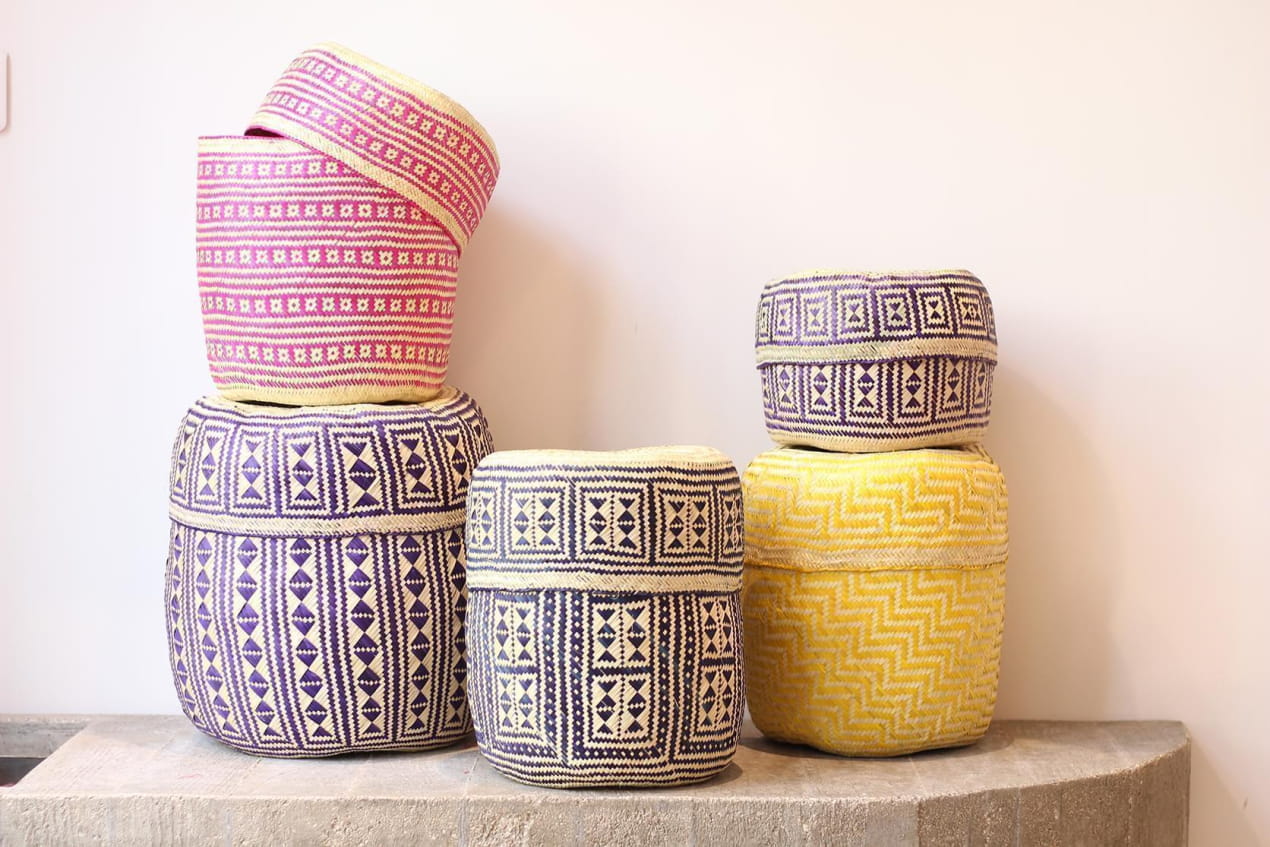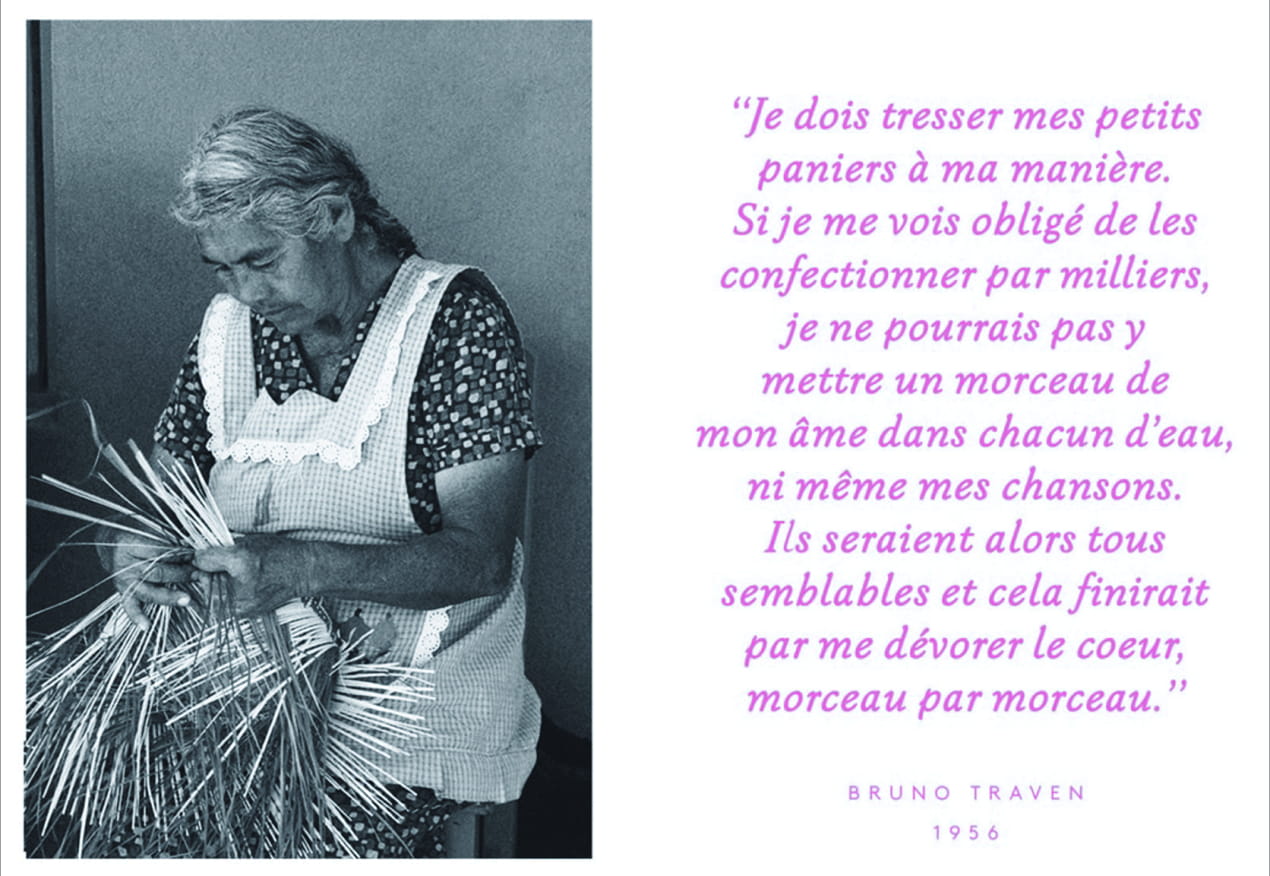 How did your collaboration with Sessùn come into being?
I know Sessún since the brand started up! My sisters and I were compulsive buyers at the time when Sessún's clothes were available at Novoid in Aix-en-Provence 15 years ago. Emma's story and Séssun's roots are a reflection of our own approach, and that's why we were really keen on the idea of collaborating with her for her Mexico-inspired capsule collection.
The new Sessùn exhibition collection is called Coyoacan, what does that evoke for you?
Coyoacán is a district in Mexico City which was once an entirely separate village. It has been swallowed up by the megalopolis, but still retains its charm. This peaceful bohemian quarter has become a "must-see" on any visit to Mexico, with its famous "casa azul", former home to Frida Kahlo that is now a museum, numerous cultural centers, such as the Popular Art Museum, the market and the maze of wonderful tiny streets that are just an invitation to getting lost!
How do you view the Sessùn brand and its evolution today?
I've known the brand for a long time and I've followed its evolution with a lot of interest. I really appreciate its qualitative growth philosophy. We really welcome the idea behind their collaborative projects with artists, musicians and craftspeople as part of a permanent legacy of the pop-up phenomenon.
How would you describe Sessùn in one word?
Bohemian