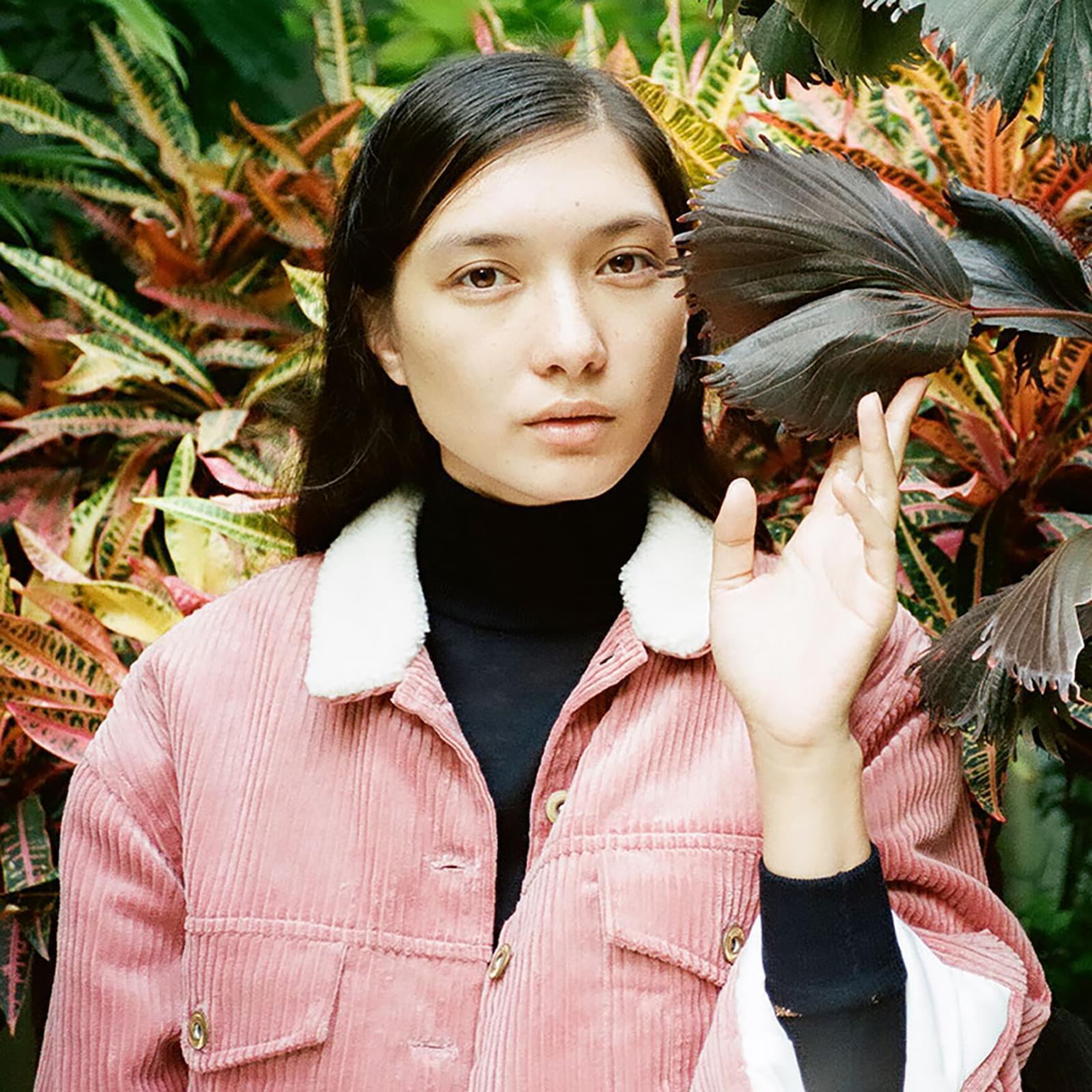 We met Noemi Ferst, co-founder of the cooperative website Radiooooo.com which allows you to travel through time and space.
Photography : Clément Jolin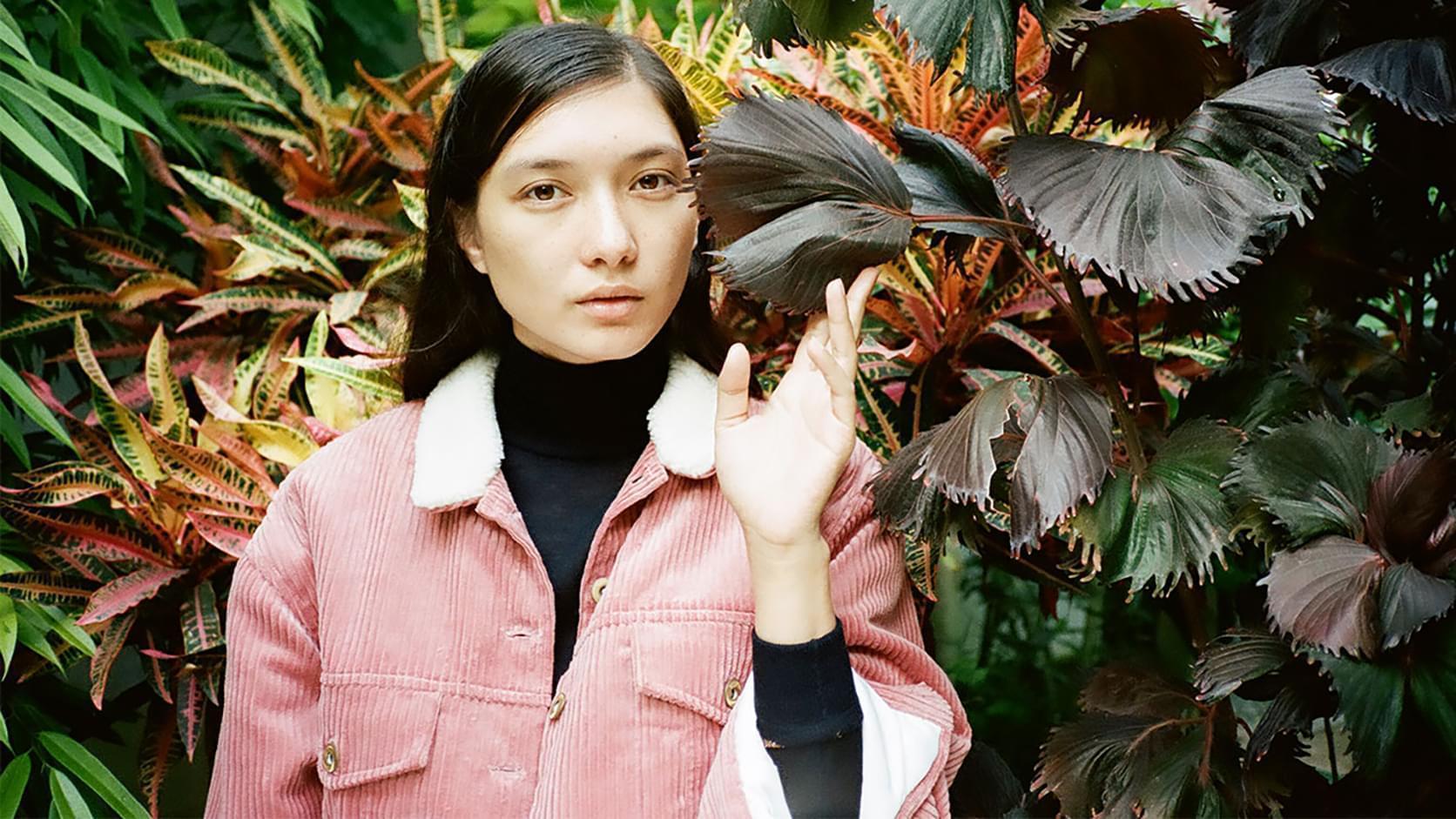 Who are you and what are you up to at the moment ?
I'm a mother, a fine artist, a DJ and the artistic director of Radiooooo.com :) My lovely husband Benjamin Moreau and I have just completed the scenography for Polo & Pan's new live show. I'm also working on my next exhibition, which will be held at the Virginie Louvet Gallery in April 2019!
Can you tell us a bit about Radiooooo ?
Radiooooooo.com is our collaborative music machine which travels through time and space! Choose a country, choose a decade, and let yourself be carried away by the most beautiful music in the world! It's our attempt to make the world a slightly nicer place, by bringing people together through music and creating an intergenerational and international community. It's a hand-crafted, people-friendly digital platform that does away with the labels that algorithms like to attribute to us and our choice of music. Instead, we contribute content to Radiooooo selected by our own 'human' ears. We leverage the universal language of music to open people's minds and their musical horizons, and foster curiosity, to encourage people to discover new music in places where they had never thought to look before. We invite evert listener to share their own musical culture. Our belief is that buried treasure is hidden everywhere, and the best place to go to find it is inside people's heads!
How did you come up with this genius idea ?
We had been toying with the idea of creating a radio station for several years :) It was my husband, Benjamin Moreau, who came up with this clever formula ! One day 6 years ago, he went with his father, who collects of old sports cars, to test his latest acquisition, a white Renault Caravelle from the 1960's in perfect condition. As they drove along the Riviera, comfortably seated in the fake red leather seats, Benjamin's fingers wandered along the wooden dashboard and stopped on the radio's Bakelite button. When he turned on the radio, terrible dance music came bursting out of the speakers, instantly bursting their little space-time bubble... and that was the moment that Radiooooo was born. As DJs, we already had some amazing records that we'd collected from on our travels worldwide. We wanted to share them with other people. We had some wonderful tracks that deserve to be known and heard by everyone! We are also aware as DJ's how long it takes to search for new music, but more importantly, you have to know where to look! Our aim was to bring together the most beautiful tracks from all over the world on the same platform, making it easily accessible to an audience hungry for new sounds! Radiooooooo was conceived to be like a good friend who knows about music, and who takes you by the hand on an amazing musical trip:)
How do you select the tracks ?
We work from the principle that each track that we add to the Radiooooo collection is potentially the first track someone will hear when they go to the website, so it has to be just right :) We are not trying to reference all the music in the world, just what we consider to be the best of the best! We are 4 pairs of ears that listen on a daily basis to each track submitted by our wonderful followers, and together we decide which ones are worthy of a place on Radiooooo. The selection is quite radical, we retain less than 10% of what is submitted. It's a subjective choice, but one that is done with a lot of love. For me personally, a track must make my heart twinge, from the very first note.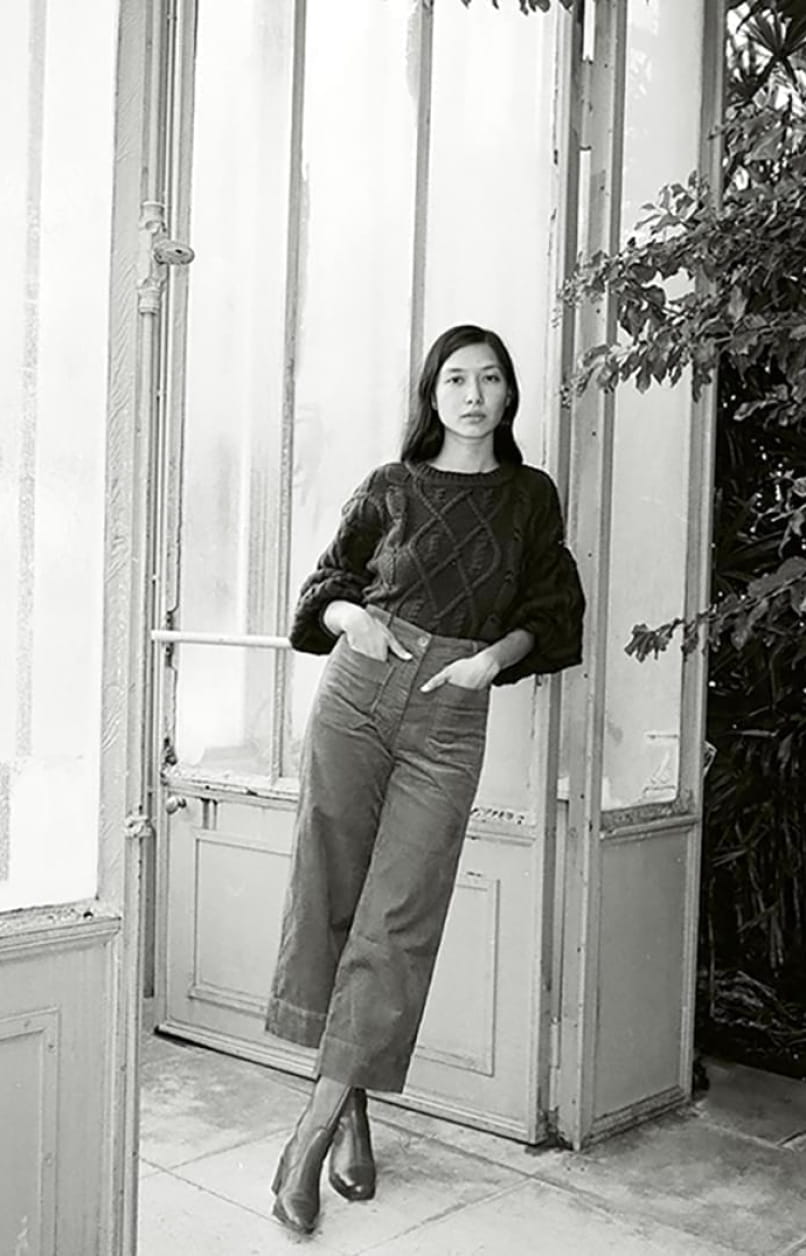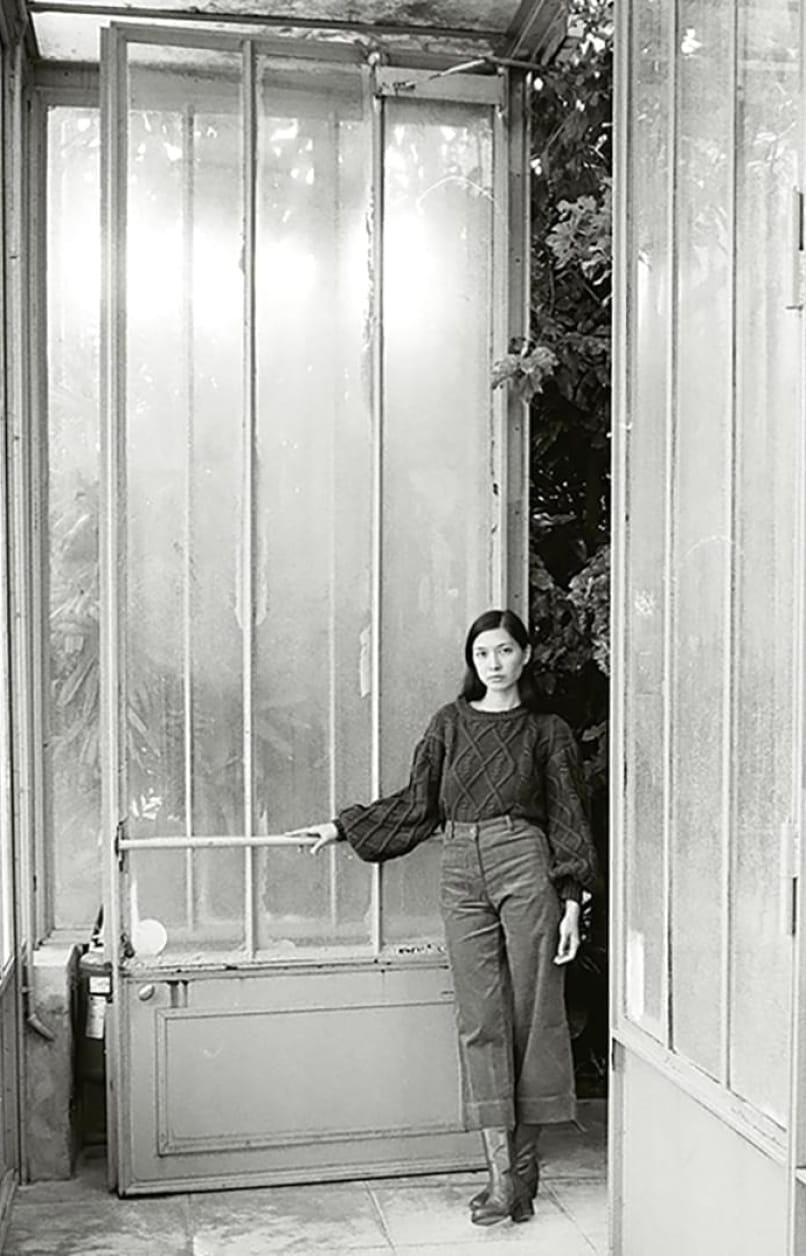 What is your typical day like? (The first thing you do when you wake up, and the last thing you do before you go to bed ?)
My days begin and end with my favourite person in the world, my daughter. The first thing I do is force myself to open my eyes when my daughter Gigi comes running into the bedroom ringing a bell in my ear and shouting "Morning!" with the most beautiful smile in the world:) The last thing I do at night is read her a story before going to bed. Most nights I fall asleep with her and my hubby comes to pick me up and take me to our bed. And in between, I spend my days with my man, listening to music, drawing, cutting, making stop motion videos, etc.... not bad, hey;)
Three things you always carry in your bag ?
A nappy :) A scalpel My memory stick for DJ-ing.
Can you describe your style?
Simplicity and elegance? It's awfully pretentious to use words like that to define yourself, isn't it? I have never really followed any trends. I like comfortable and timeless clothes that last. 3/4 of my wardrobe is vintage, which now have a new life with me:) I like to own things that are not only unique, but are also good quality, that last over time, and that my daughter will be able to wear one day.
What does Sessùn mean to you ?
I was lucky enough to meet Emma, the creator of the brand, who is a very inspiring woman, and is a very sincere and generous person. She welcomed me into her world, which is full of gentleness and kindness. Emma is a genuine person, who creates clothes for real women.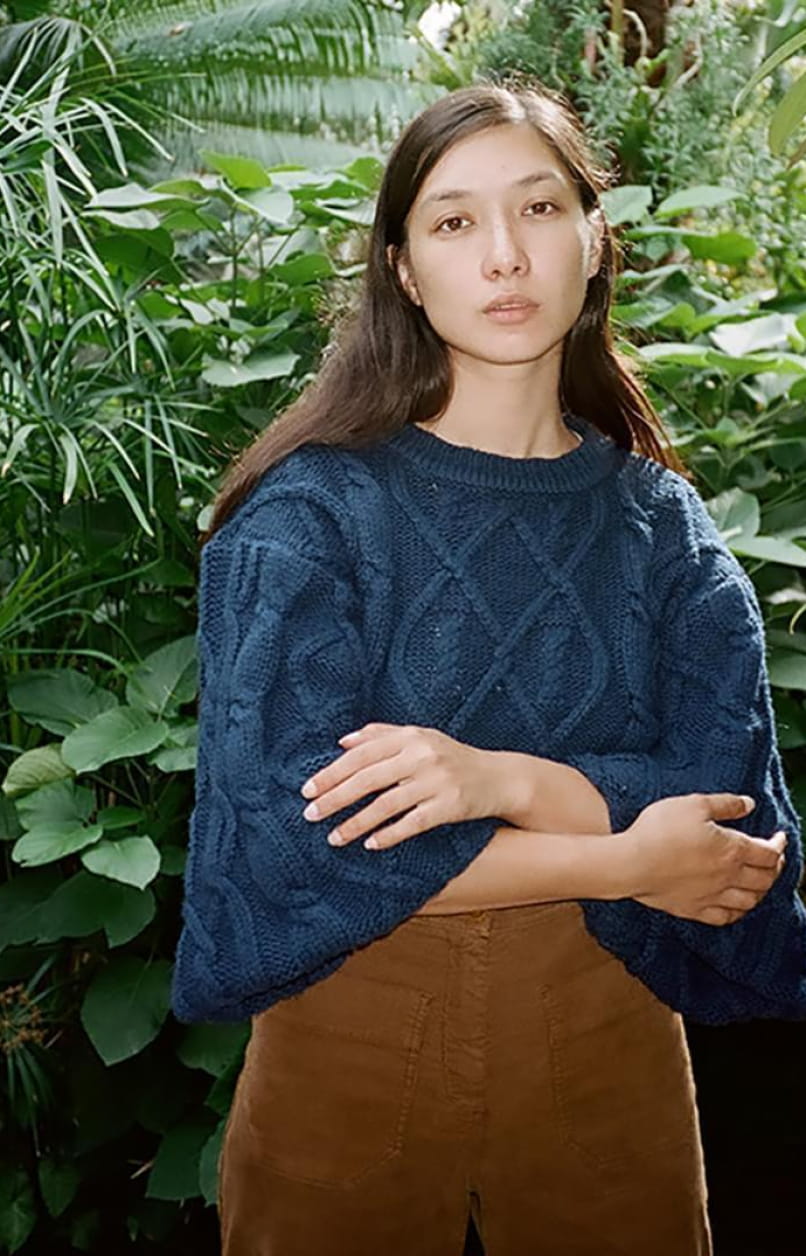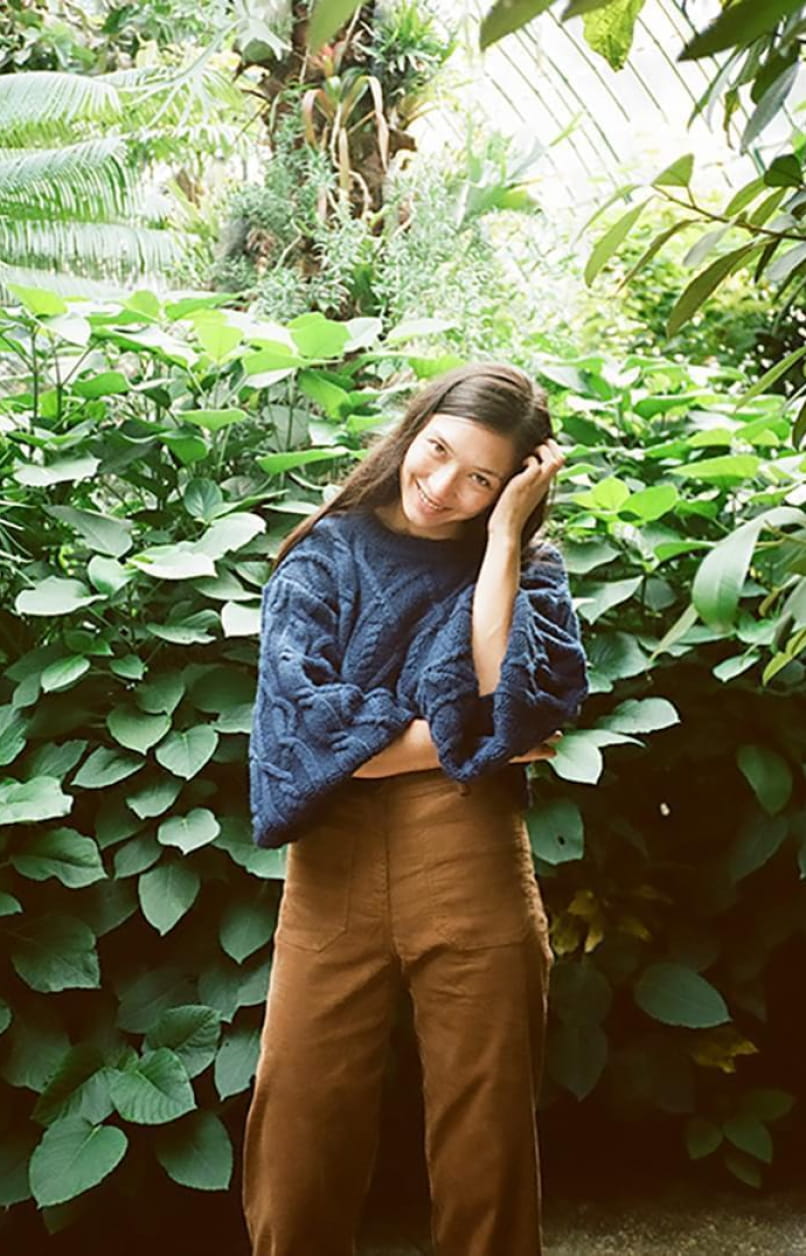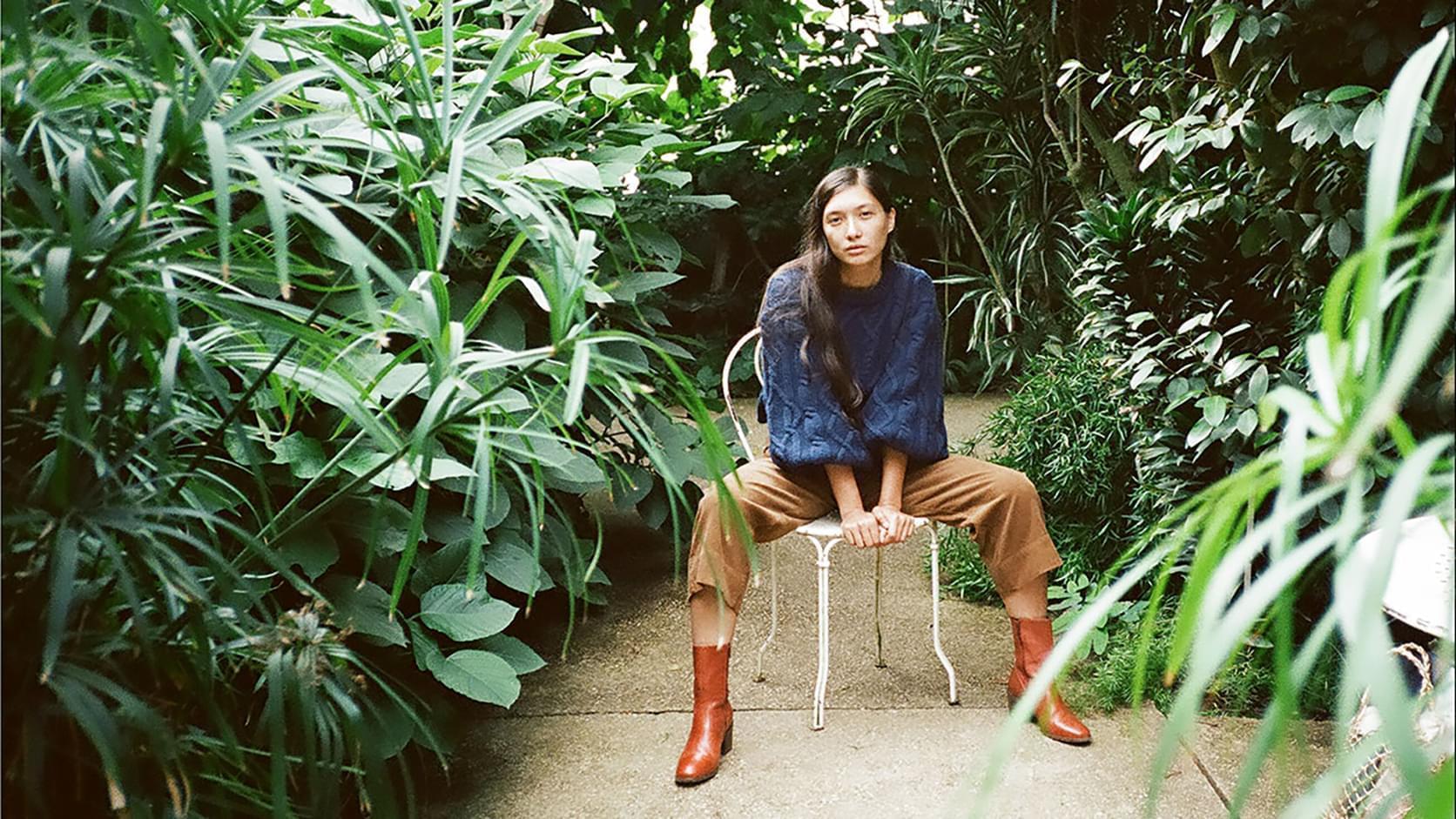 Your favourite piece of clothing or accessory from the current collection ?
Ooooh, it's so hard to choose! Well, I never normally wear jeans, but there is a pair of Sessùn jeans that I never take off; they're like a second skin! Also, there's the powder pink corduroy jacket Ginetta with a little bit of sheepskin inside it, which feels like a friend giving you a warm hug :)
The person, famous or not, you would most like to have dinner with ?
My husband (and yes, I really do mean it;), because life is always a celebration with him! Because he nourishes and inspires me in every moment of this life we have built together, because he always encourages me to go further in everything I do. I would not be the artist, nor the person I am today without him. Because our little family is the most precious thing I have and every second I have, I want to spend it with them.
Your favourite track to dance to?
Nana - Polo&Pan Goca Dunya - Altin Gün
Your favourite track to chill out to ?
Quand il pleut - Comedian Harmonists Negra Estrella - Pic-Nic
Your favourite track to cry to ?
Bless the telephone - Labi Siffre Video Life - Clinic
Your own funny little habit ?
Dancing with my daughter, every day, at any time, whenever we can :)