Lila Noir and Sessùn blend their love of beauty, poetics and hand-made in 3 exclusive floral compositions all in delicacy and balance, we met Maïlys at her home in Marseille, the opportunity for us to discover her universe, between shadow and light.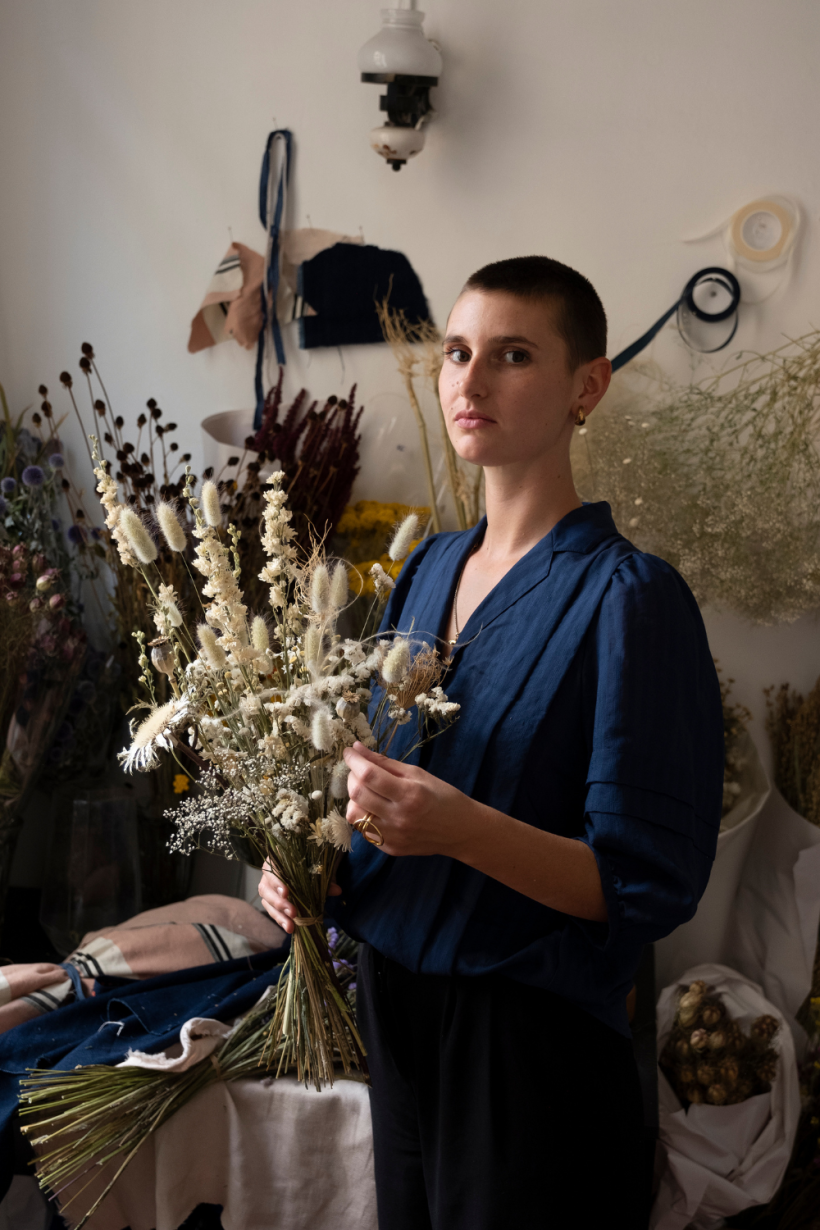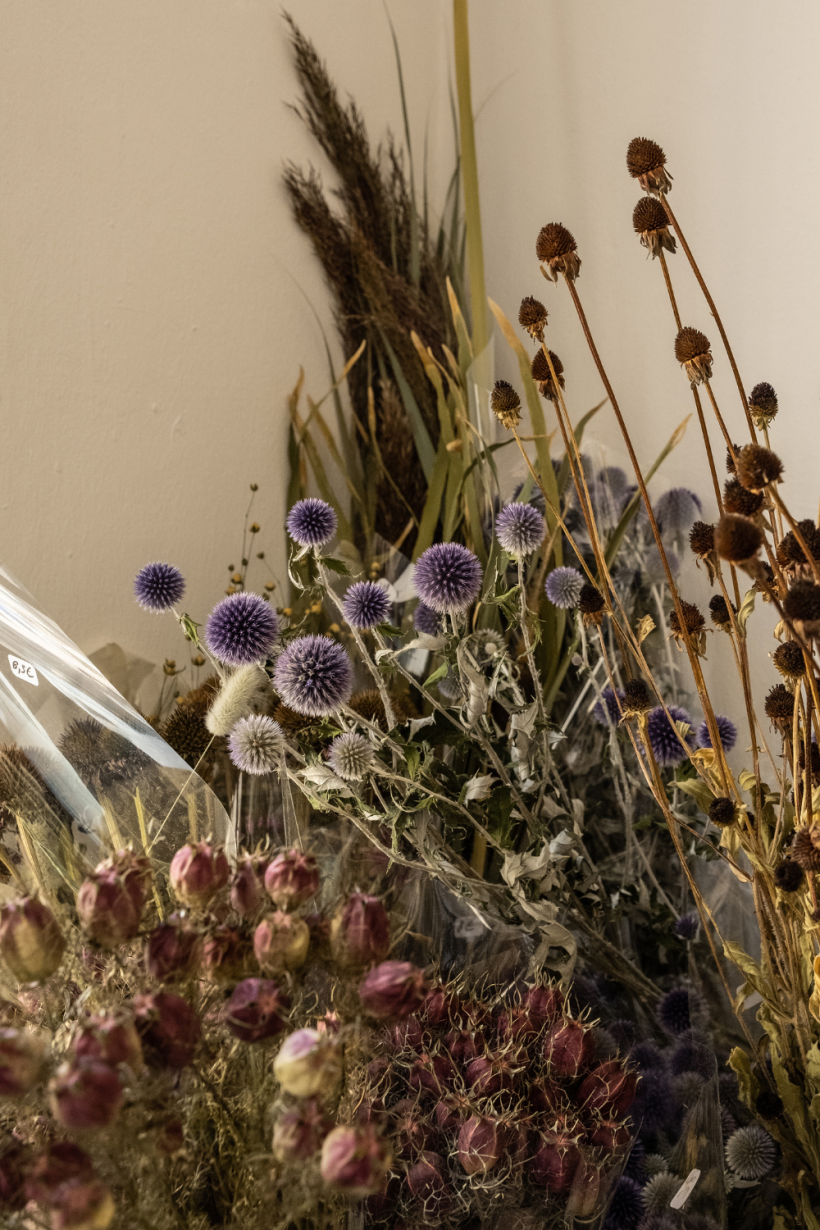 WHO ARE YOU, AND WHAT'S YOUR BACKGROUND? 
My name's Maïlys, I'm 27 years old and I'm a florist. I'm always trying to live very much in the now, applying and experimenting with my senses via the medium of flowers. For me, nature is the strongest and purest truth there is. It provides a bridge to contemplation, sensitivity, presence and elevation, and reminds me of how insignificant we really are. It is brutally poetic and aesthetic, and uncontrollably wild. Everything that's in me can also be found in one of these flowers. I first studied art history in the Ecole du Louvre for four years, and this helped me train my eye. Indeed, art has always been a big part of me and my life, and I'd grown up with art as a child. Despite this, I reached a point where I was having severe doubts about the direction I was taking. For many different reasons, things were going badly for me. I was going through bleak times, and I'd keep repeating the same mantra: "In a second life, I'll be a florist". In reality, I'd wanted to be a florist since I was a child, but I'd never dared to think about it seriously. But then I began to practice yoga and reconnect with my body and my sense of self, and this opened my eyes. I'm a hard worker and I don't like to leave things half finished, so I still finished my studies before taking an apprenticeship as a florist for a year.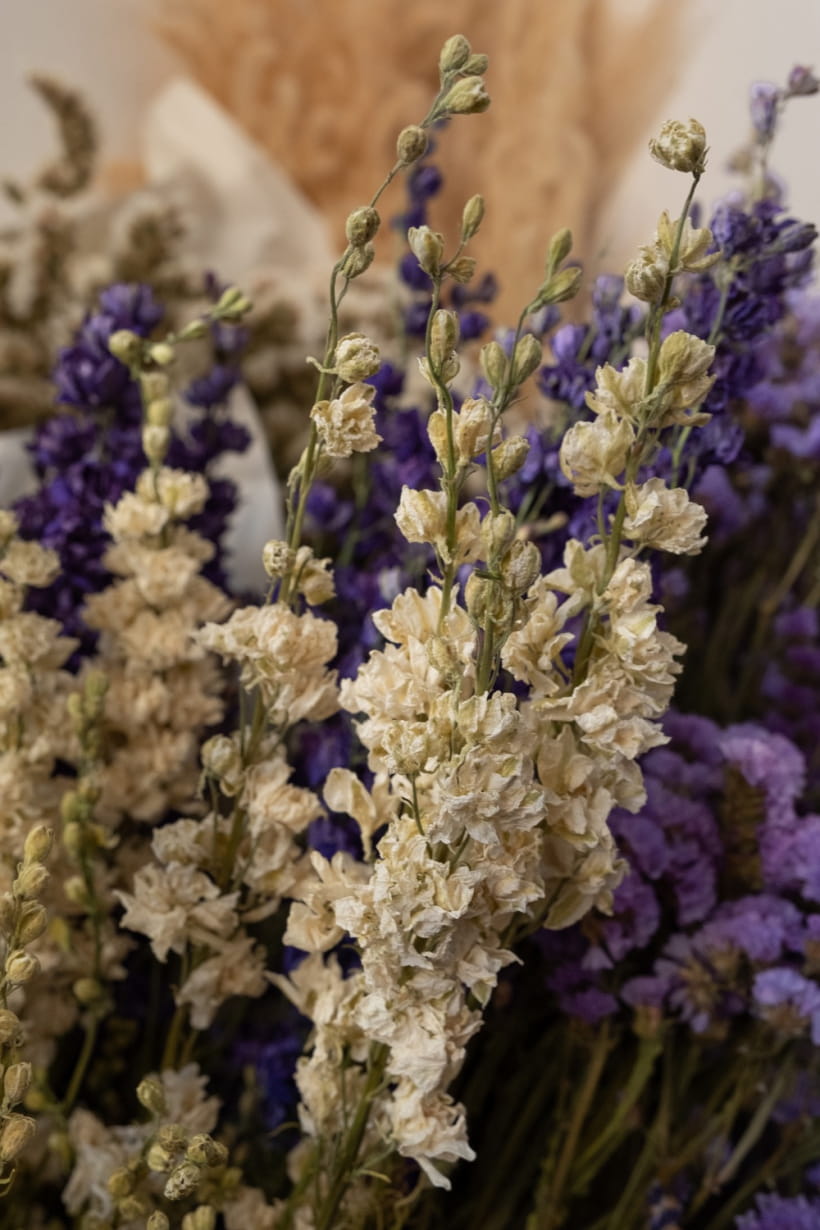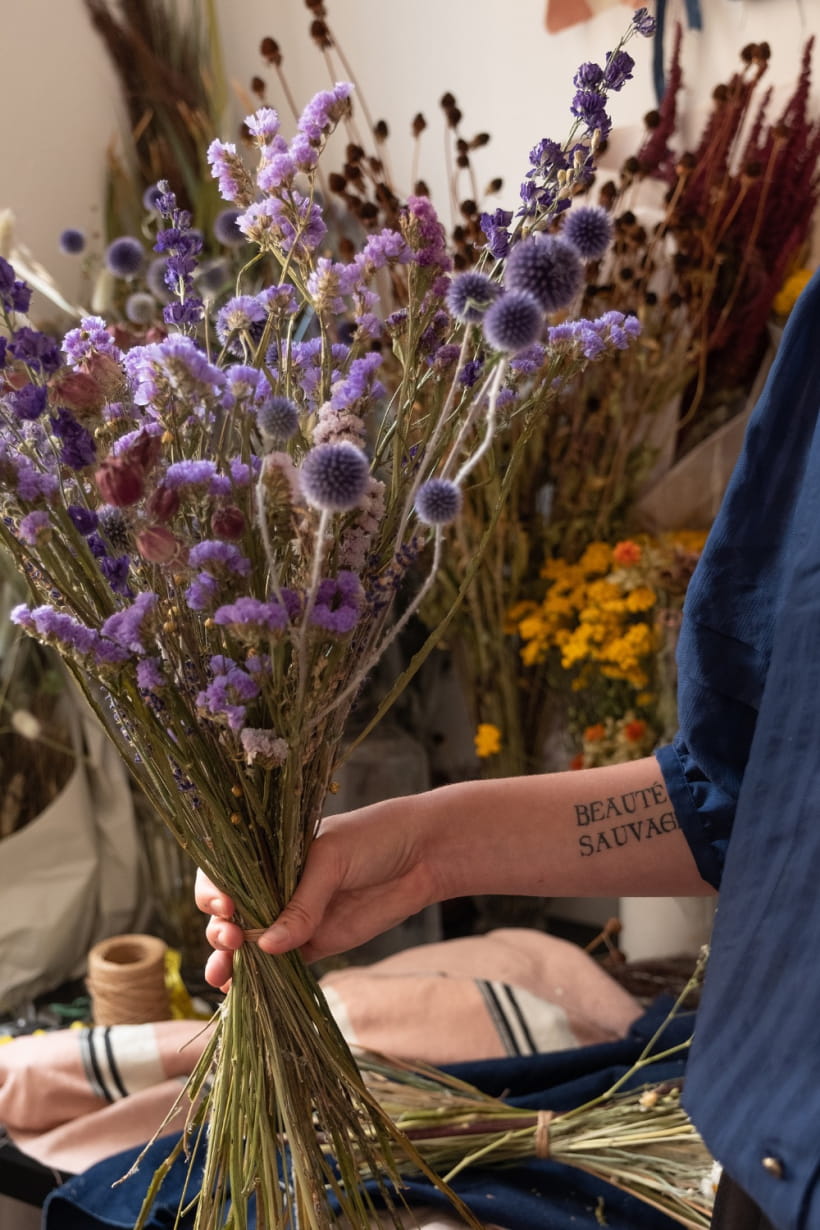 HOW AND WHEN DID YOU BEGIN TO BE A PROFESSIONAL FLORIST?
I started on the ground floor, as an apprentice with Karine Garillon (Sol Y Flor) and then with Franck Bidaud (L'Arbre) in Paris. I am extraordinarily grateful to both of them for all they taught me. It was a revelation to begin my career as a florist; a weight had lifted from me and I was finally able to be myself. When I started my apprenticeship, before the fatigue really set in (you might not think it, but the work of a florist is extremely physical and really draining!), I didn't even want to go home in the evening or at weekends - I would have been perfectly happy to sleep among the flowers! With my first mentor, I did a lot of weddings. There's a huge burst of adrenaline when you work large events, and I really love it. It was different with my second boss, but no less rewarding: I only worked with local, seasonal flowers. This struck a chord with me and suited my own ethos, and I try to continue in this vein today. Needing some time to escape and breathe a little, I then travelled for eight months (India and Japan, where I worked for a month in an organic vegetable farm, and South-East Asia). Moving south, I spent a few months working for a florist in Melbourne. I came back to France in late 2019 and moved to Marseille, something I'd been planning for years. I had almost zero capital - just €80 to buy some flowers, arrange them and shoot them. This was how I launched Lila Noir, and I needed to work hard and fast to make a name for myself.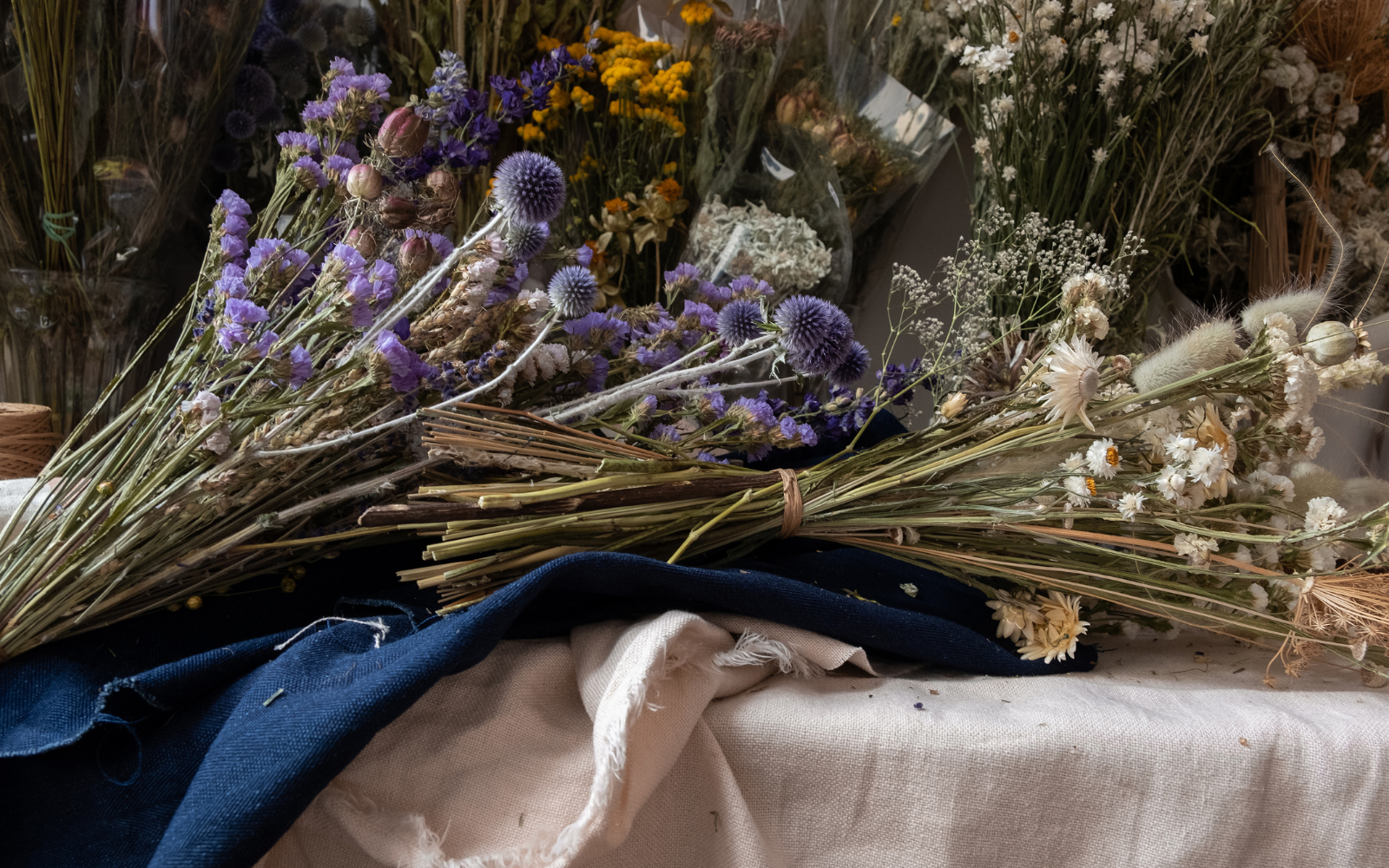 YOU ARE JUST AS COMFORTABLE WORKING WITH FRESH AND DRIED FLOWERS. WHAT IS THE ATTRACTION OF THESE TWO FORMS?
They are two completely different media. Dried flowers require a different touch - they're brittle and need special care not to break them. Their rigidity can be challenging too. With fresh flowers, there's an organic, natural movement to them that you simply don't have with dried flowers. What I really love about dried flowers is the variety of textures you can achieve. Despite this, I do prefer working with fresh flowers. Whenever I compose a bouquet, I make sure I follow each flower's individual movement and shape, and the specific bend in each stem. There is an infinite variety of shapes, textures and colours which I find deeply captivating. It's also magical to think that the flower in my hands started off as a single tiny seed. I'm passionate about the entire life cycle of these flowers, and this has a real impact on my projects for the long term.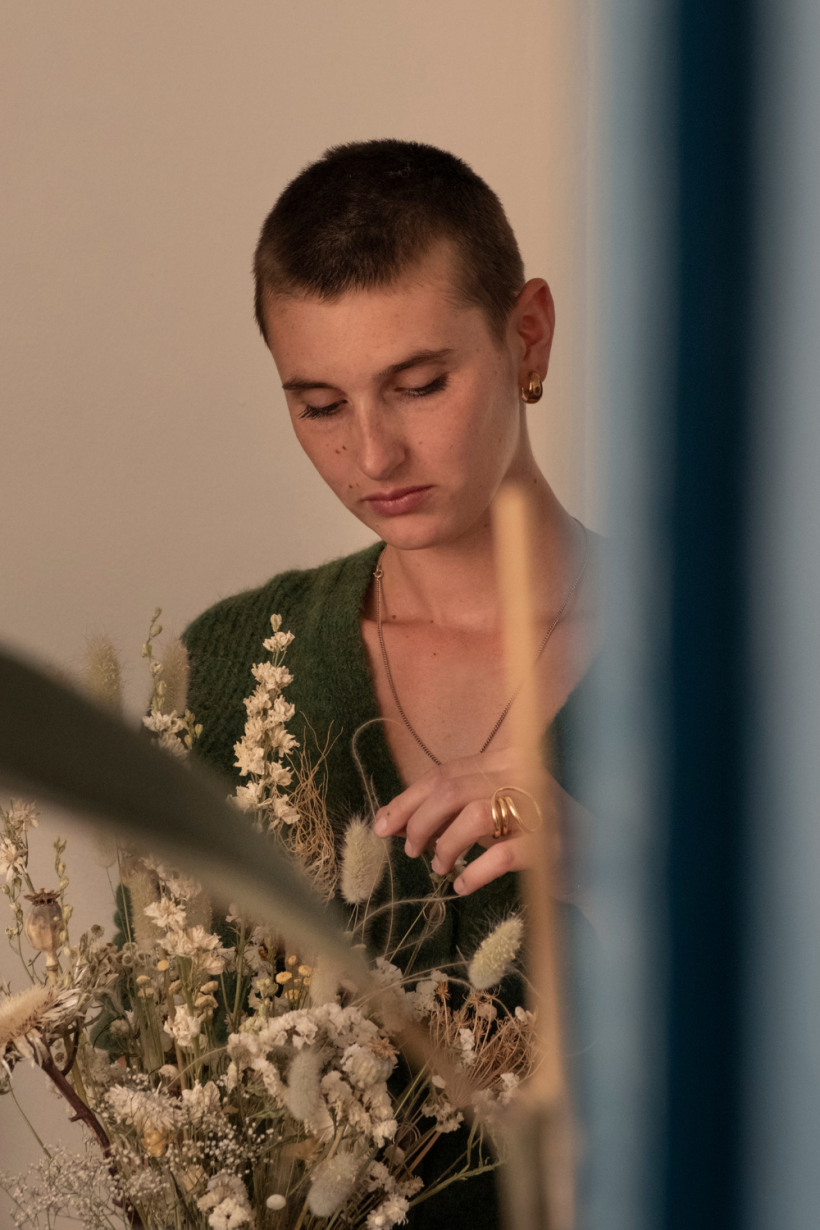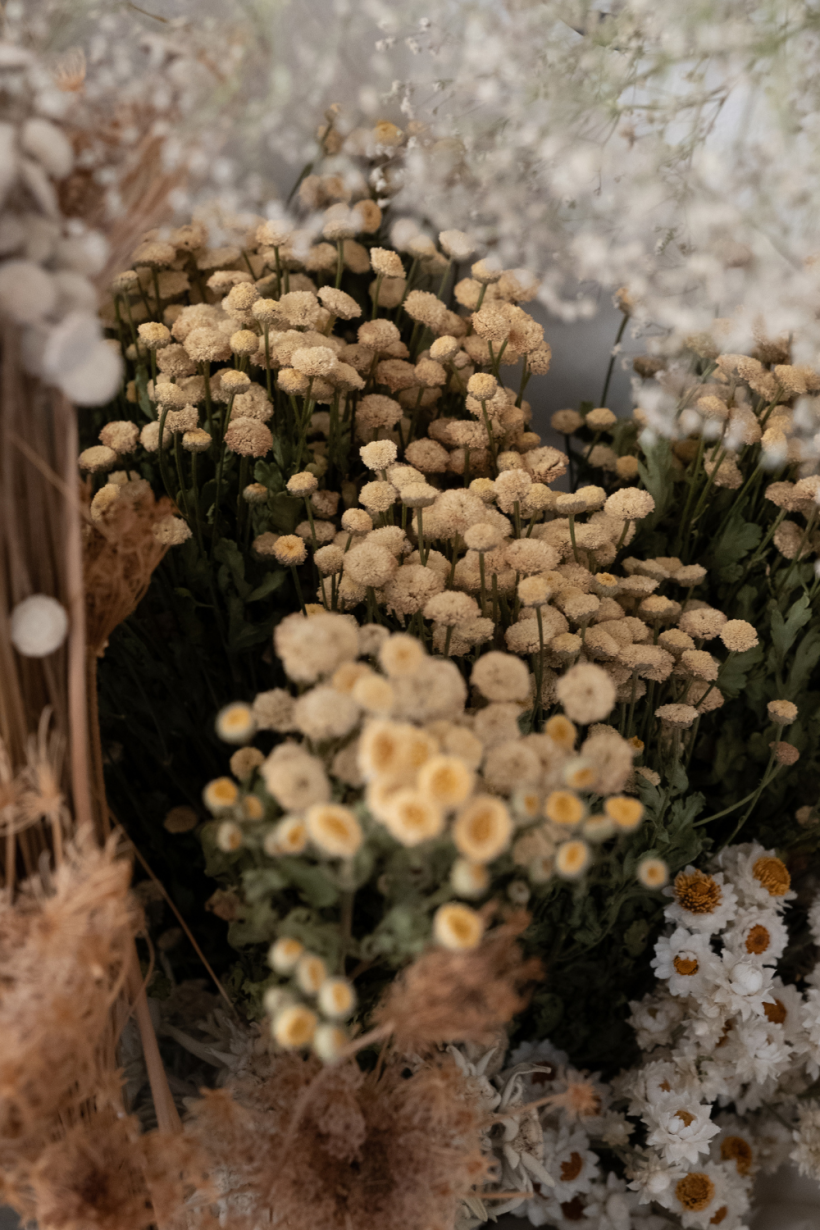 CAN YOU SUM UP SESSUN IN 3 WORDS?
Free, organic, sunny. 
WHAT'S THE FIRST THING YOU DO IN THE MORNING?
I focus on my breathing. 
AND THE LAST THING YOU DO AT NIGHT?
I think too much about what to do tomorrow, and listen to my fiancé breathing next to me.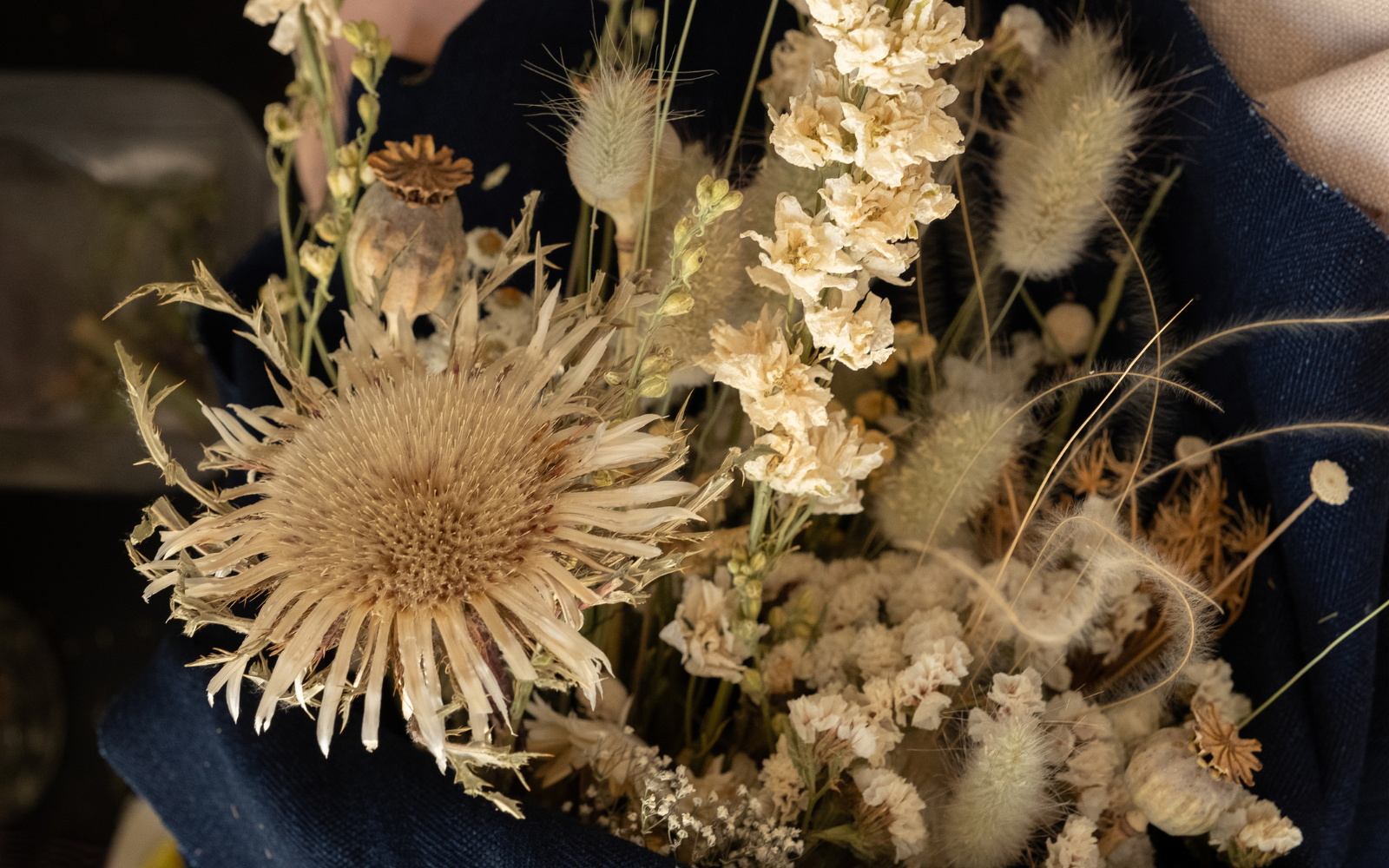 DO YOU HAVE ANY UNUSUAL HABITS WHEN YOU'RE AT WORK?
I tend to spread out all over the place. 
WHAT'S THE BEST 20 EUROS YOU'VE EVER SPENT?
Buying something to eat when I launched Lila Noir and had nothing. 
To follow all the Mailys creations